Has the question "Can I travel to Japan now" been on your head? Have you been looking up when are Japan borders reopening? Are you hoping to travel to Japan and wondering if Japan is open for tourism? If this is you, then let us break down what you need to know, the latest news on Japan border restrictions and how to prepare for your trip to Japan once the Japan borders are opened up.
Can I travel to Japan now?
In the normal sense of travelling, no, you can't travel to Japan right now. However, if you have a business visa, student visa or have a family member that can invite you to visit Japan, you can enter Japan. As of May 26th, it has been announced that travellers can enter Japan as long as they are a part of a tour group.
How can I travel to Japan now?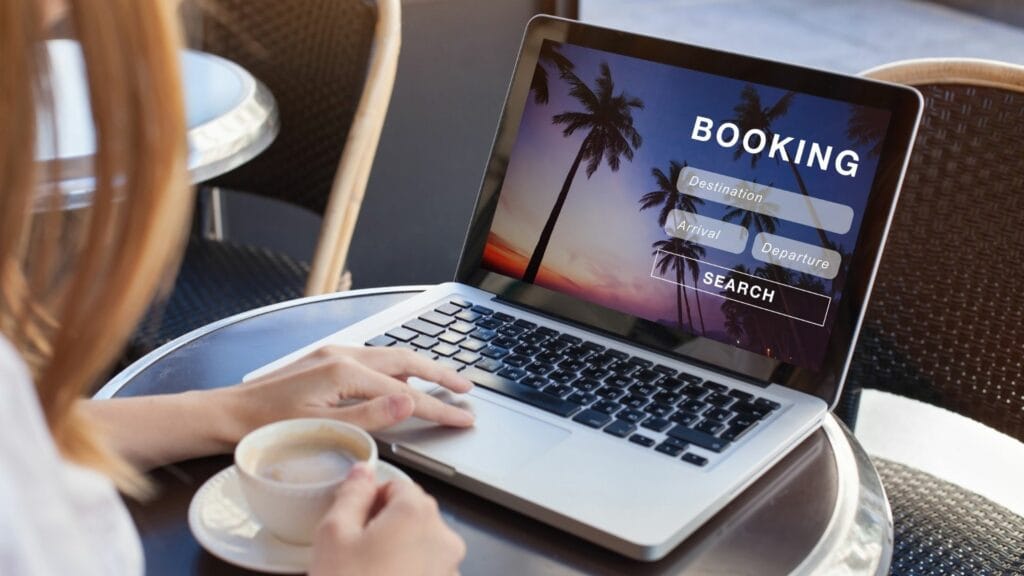 You can book to join a tour with a tour guide and a detailed itinerary. This will go into effect on June 10th, 2022. Details haven't been announced yet.
Is Japan open for tourism now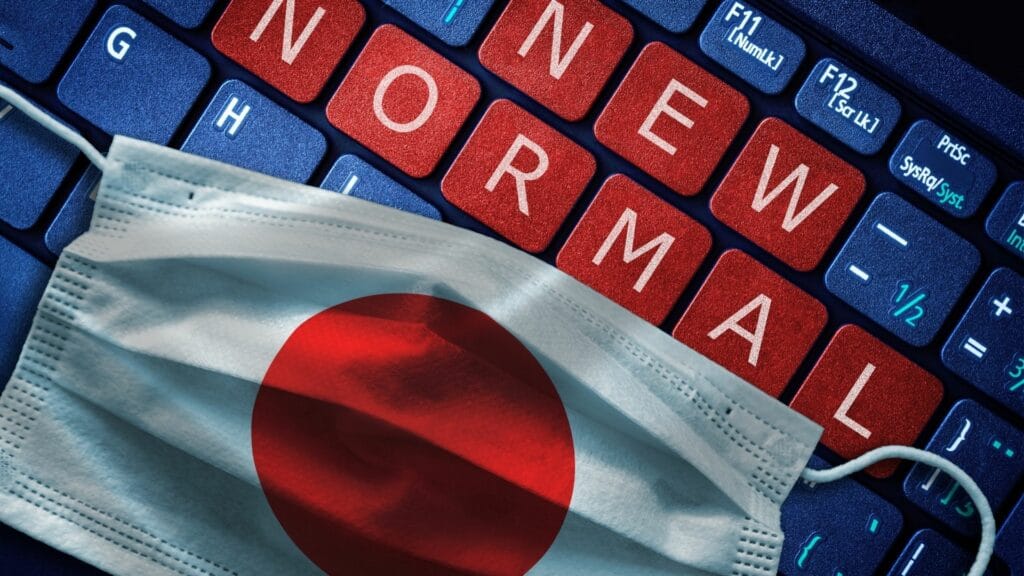 To give you the simple answer, no, Japan is not open for tourism at the moment. But, that doesn't mean Japan won't open its borders soon ? Before you feel defeated, let us break down the latest Japan travel restrictions, Japan COVID-19 news and a few things you should know about when Japan's borders are expected to be opened.
Japan Travel restriction news overview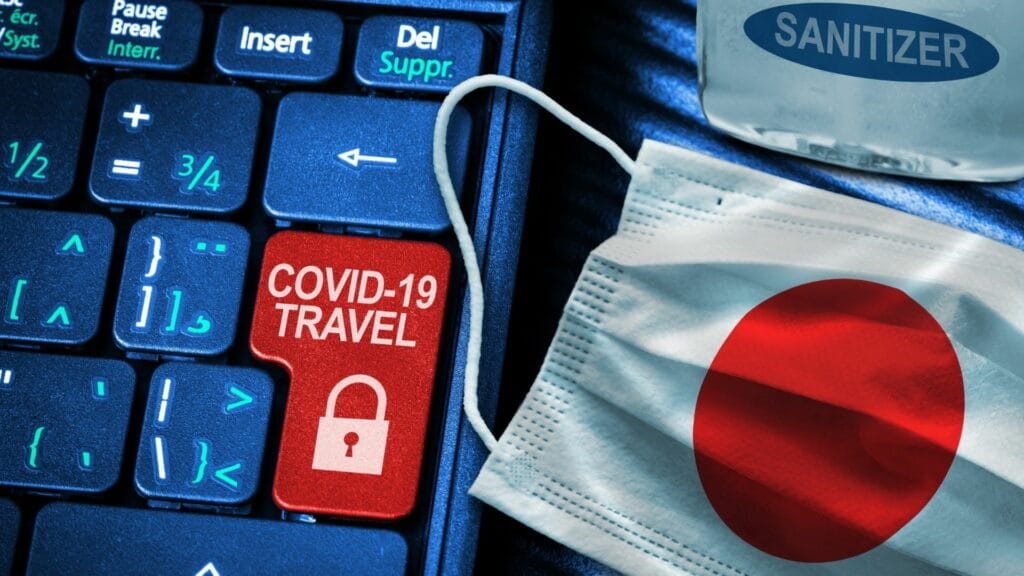 As of now, business travellers and students, family members of Japanese and foreign residents of Japan can enter Japan. It was announced on May 26th that participants of tour groups can enter Japan from June 10th. However, there is no information on the tour groups that are allowed to host these Japan tours.
Starting from June 1st, people entering from 98 countries and regions, including the U.S. and South Korea, will be exempted from inspection and other measures even if they have not been vaccinated. The daily capacity will be raised to 20,000 people.
Can I travel to Japan right now?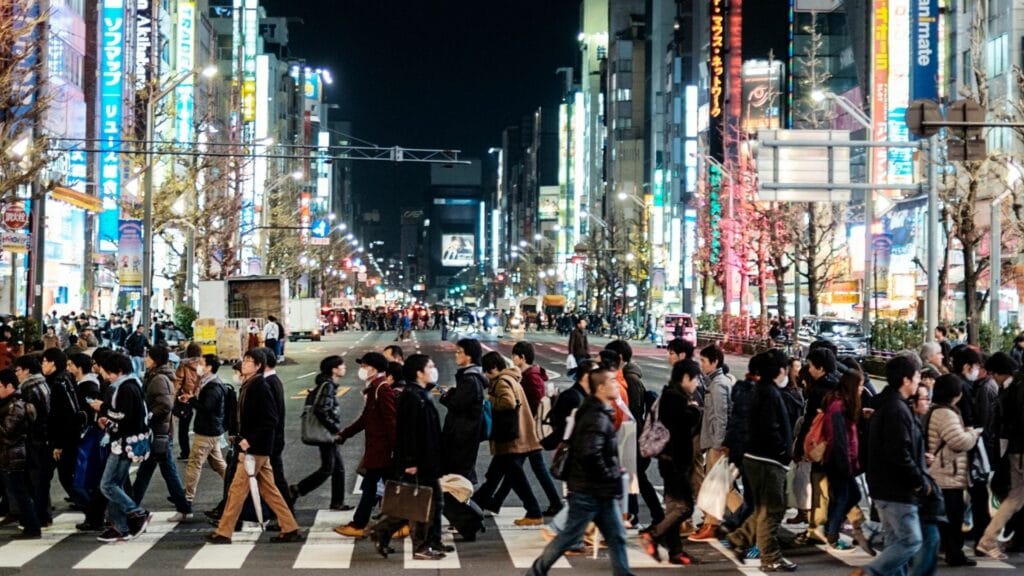 For the several years COVID-19 has affected Japan, Japan has finally decided to open its borders to students, foreign business travellers and spouses of citizens.
Up until March 1st, 2022 Japanese borders were basically closed to everyone who didn't have either a Japanese passport or a special reason that was approved by the Japanese Ministry of Affairs.
The government has decided to open its borders not only to passport holders but to students, foreign business travellers and spouses of Japanese citizens and foreign residents (NO TOURISTS.)
Who can enter japan now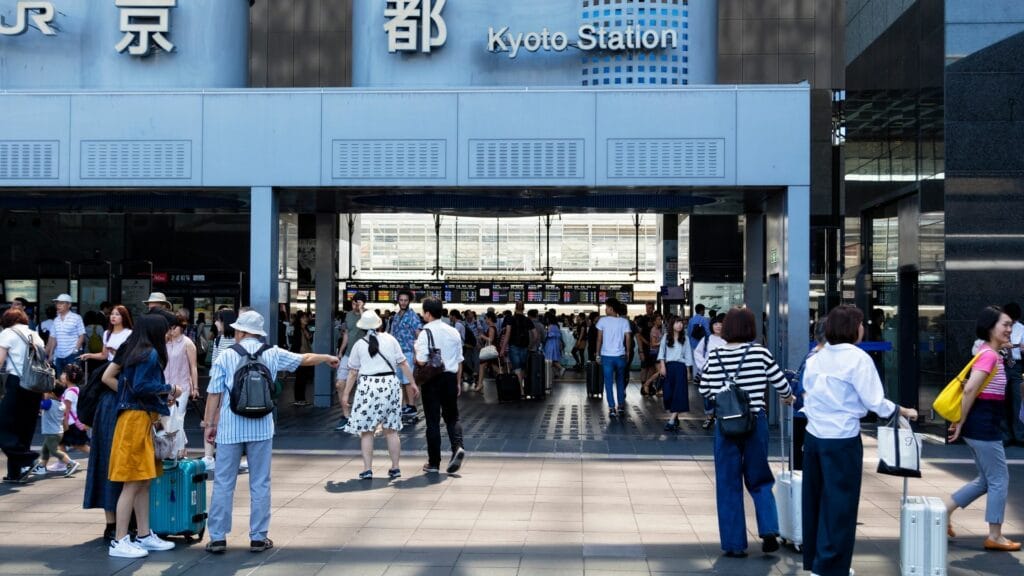 Business travellers and students from foreign countries can enter Japan now, as long as they have the proper visa
Are relatives within the second degree of Japanese nationals or foreign nationals who have the status of "Permanent resident" in Japan, including spouse, parents, grandparents, child, grandchild of them etc. Also, Spouse, child and parents of foreign nationals who have the status of "Long-Term Resident" in Japan. You will also need to obtain a visa for the purpose of visiting relatives
Participants of the "test tourism"
Participants of tour groups starting from June 10th
Does Japan accept tourists now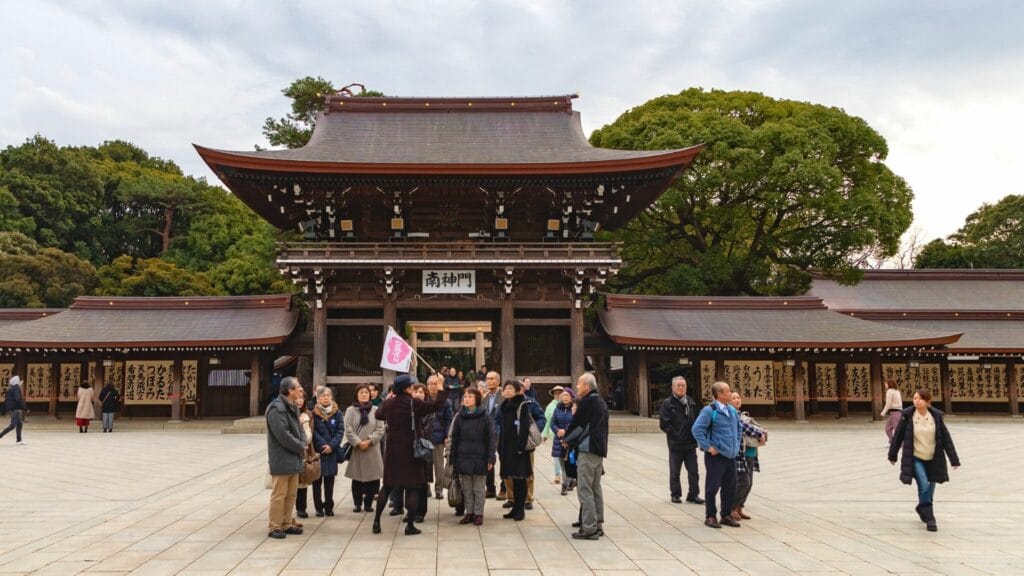 Japan only accept tourists participating in packaged tours right now. These are tours that follow a strict itinerary, along with a tour guide.
When Will Japan Reopen to Tourists?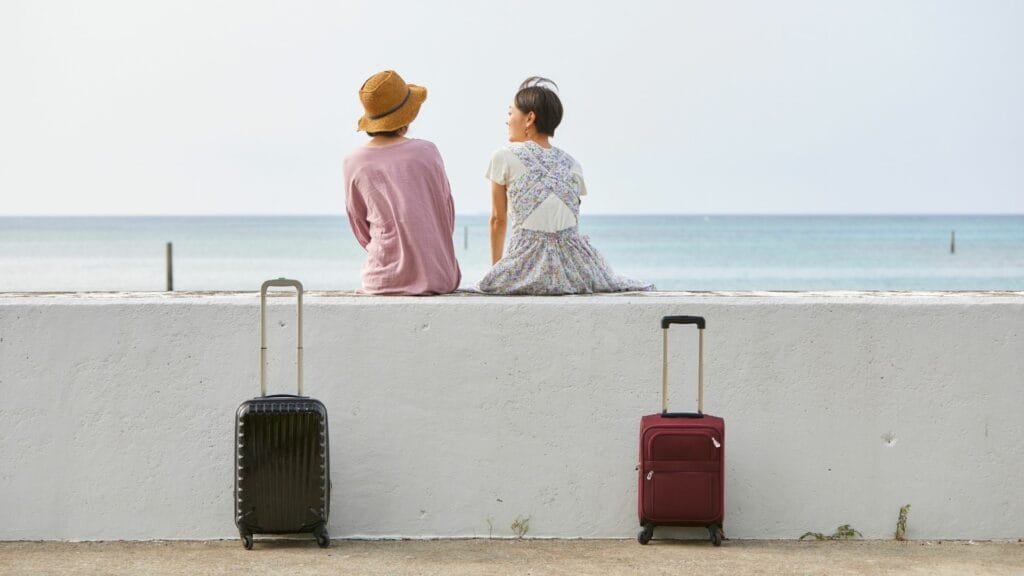 This is strictly our own opinion. By the looks of things, we are hoping that normal tourism will resume from September/October, allowing people to freely travel to Japan.
Latest Japan Covid-19 news
What is the current situation of Covid-19 in Japan? What about the vaccination rate in Japan?
Since the hit of Covid-19, Japan has since declared 4 States of Emergencies:
1st State of Emergency: 2020/4/7~5/25
2nd State of Emergency: 2021/1/8~3/21
3rd State of Emergency: 2021/4/25~6/20
4th State of Emergency: 2021/7/12~9/30
Japan has also been in 2 Quasi-State of Emergencies during the following days:
2021/4/5~9/30
2022/1/9~3/21
According to Kyodonews.net, "over half of Japan's population has received their third COVID-19 vaccine dose, with 86.9 percent of those aged 65 and above vaccinated, government data showed Monday". Japan is currently in talks about starting the 4th dose.
Japan Borders reopening news in 2022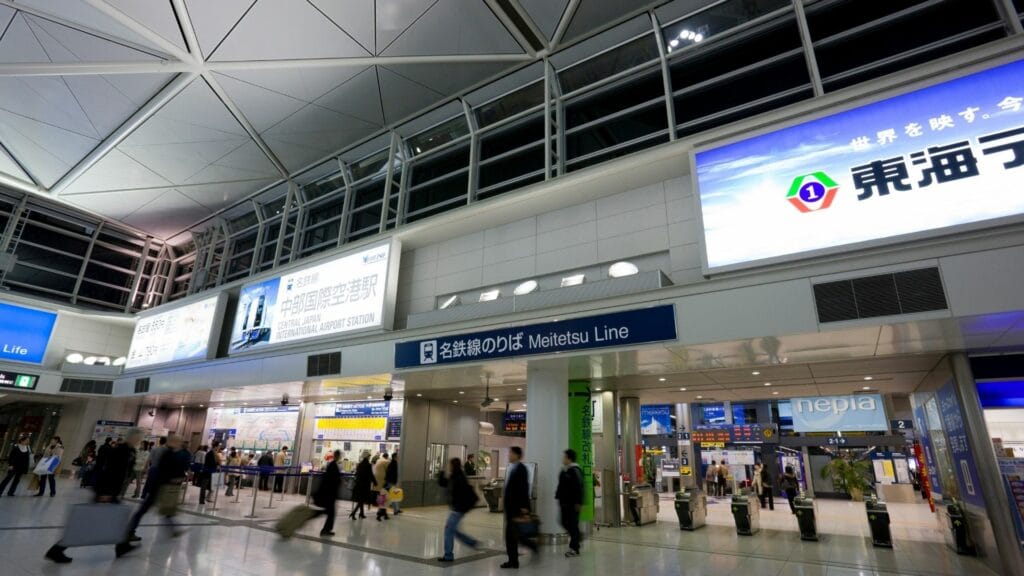 Since March 1st, foreign business travellers, researchers and students with proper visas can now enter Japan. Foreign nationals who are dependent on the spouse of a Japanese national, both Japanese and foreigners, are also allowed into the country.
From March 1, the 7-day voluntary waiting period will be exempted from the 3rd day onward if you voluntarily take a new coronavirus test on the 3rd day and can present a negative certificate to the Immigration Health Verification Center!
The only way to be exempted from the voluntary waiting list entirely is to complete the third vaccination against the new strain of coronavirus. This is the only way to be exempted from the voluntary waiting period itself. Third vaccination also exempts you from waiting in quarantine-controlled accommodations.
—
The Tourism Agency announced today, May 17th, that Japan would start conducting "test tourism".

Japan would start allowing small group tours to enter later this month as "test cases" to gain information for a broader resumption of tourism at an unspecified future date.

Travellers from the US, Australia, Thailand or Singapore who has received three vaccination shots and have medical insurance will be allowed in as small groups on package tours.

The limited tours will be strictly planned in conjunction with travel agencies and accompanied at all times by tour conductors.

Six travel agents such as JTB Corp., Nippon Travel Agency Co. and Jalpack Co. will be participating in the experimental project.

Individual tourists remain barred from entering Japan. Tourists have not been permitted to enter since 2020.
—
It was announced that 50 travellers will be part of the "test tourism" initiative. The first seven foreign tourists in more than two years arrived in Japan on May 24 for an experiment on whether the country can safely reopen its borders to travellers.
The group from the United States landed at Narita Airport. The participants are travel agents or working in the travel industry from other countries. Apart from their travels, they are here to monitor whether or not precautions are being taken accordingly.
After this group of seven foreign tourists, other travellers continue to enter Japan from Australia, Singapore and Thailand. They are expected to visit 12 prefectures, including Chiba and Tochigi.
Based on these "test tourism" tours, the government will set guidelines for travel agencies and hotels and decide on whether to open the border to more tourists.
—
Japan will resume accepting foreign tourists from June 10, Prime Minister Fumio Kishida said on May 26th.
Japan will double the current cap on daily entries to 20,000 from June 1st. To reduce the potential spread of infections, tourism arrivals will initially be limited to guided tour groups.
The government has also released a list of countries and regions that are exempt from inspection and waiting measures at the time of entry, starting from June 1st.
The government has stated that those entering from 98 countries and regions, including the U.S. and South Korea, will be exempted from inspection and other measures even if they have not been vaccinated.
From the first of next month, the maximum number of people entering the country per day will be raised to 20,000, and waterfront measures will be eased depending on the local infection situation and other factors.
Overview of Japan Covid-19 news in 2020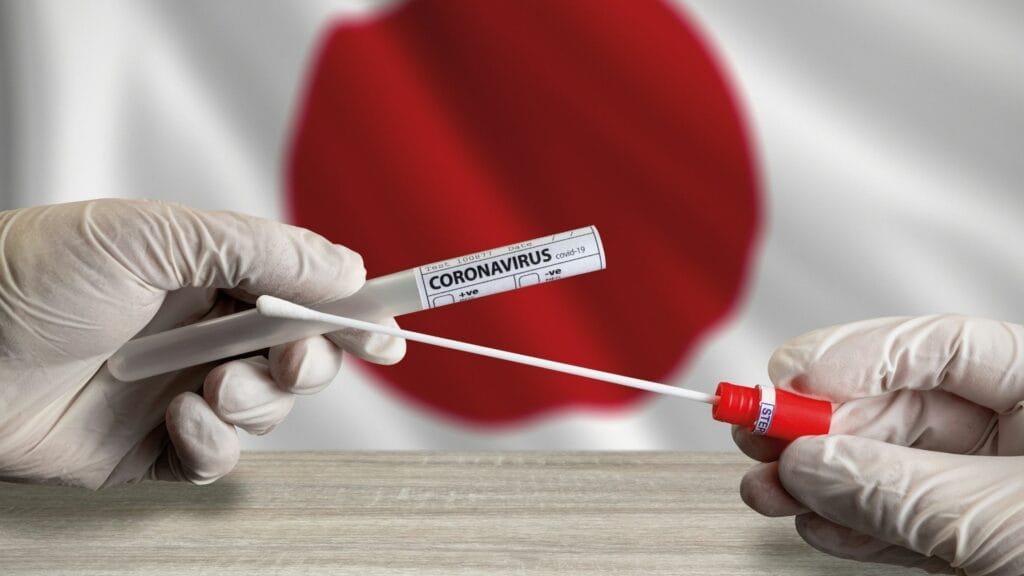 First confirmed case of infection in Japan: On January 16, 2020, the first infected person was confirmed in Japan. A man from Kanagawa Prefecture returned from Wuhan, China.
Diamond Princess: On February 5, 10 of the passengers and crew aboard the large cruise ship Diamond Princess were confirmed to be infected with a new type of coronavirus.
Two weeks later, passengers who tested negative for the virus without coughing or fever returned home by public transportation, but some passengers were later found to be infected.
Hoarding of masks and other items: By late January, masks were in short supply in stores in Japan. Other hygiene products such as disinfectant sprays and sterilization sheets were also affected.
In March, the government passed a cabinet decision to ban the resale of masks on the Internet. Toilet paper shortages
In February, as the new coronavirus spread, not only disposable masks but also toilet paper and tissue paper became scarce in stores.
Kasugai City in Aichi Prefecture and Motosu City in Gifu Prefecture, both of which offer toilet paper as a "hometown tax return" item, stopped accepting applications for the item on March 2 because they were inundated with applications and could not keep up with shipments.
Olympic Games Postponed: On March 24, Prime Minister Shinzo Abe and International Olympic Committee (IOC) President Bach discussed by phone and agreed to consider postponing the Olympics by about one year.
The countdown clock in front of Tokyo Station was set to display the current date and time the day after the postponement was decided.
Declaration of a State of Emergency, Nationwide: On April 7, Prime Minister Abe declared a state of emergency in seven prefectures (Tokyo, Kanagawa, Saitama, Chiba, Osaka, Hyogo, and Fukuoka) in accordance with the Special Measures Law.
A city under the declaration: In Tokyo, where people were asked to refrain from going out on weekends in April due to the spread of the new coronavirus, department stores and restaurants were closed temporarily, and the number of shoppers was sparse. The scramble crossing in front of JR Shibuya Station, where many people normally pass by, was also deserted.
Distribution of Aveno Masks: The distribution of cloth masks, which Prime Minister Abe announced would be distributed to all households as a measure to prevent the spread of the new coronavirus, began in parts of Tokyo on April 17. The number of masks distributed is two per household.
The budget for the distribution was approximately 46.6 billion yen. Questions were raised about the cost-effectiveness of the program.
A New Lifestyle of Avoiding the Three Closely Spaces: At supermarkets and convenience stores, people were requried to leave a certain distance between checkout counters and avoid enclosed spaces. Wear masks, wash your hands, and gargle. New lifestyles, such as teleworking, are gradually becoming a part of daily life.
Go To Travel: On July 22, the "Go To Travel" program was launched to support the tourism industry, which has been hit hard by the spread of the new coronavirus, with the exception of Tokyo.
In November, the government decided to temporarily exclude the cities of Sapporo and Osaka from the "Go To Travel" program in response to the spread of infection. The government then positioned the year-end and New Year holidays as a period of intensive efforts to control the spread of infection, and announced a simultaneous nationwide suspension of the program.
Go To Eat: In October, "Go To Eat," a government-sponsored program to support restaurants, began. On October 5, Niigata Prefecture led the nation in selling meal coupons with a 25% premium.
The domestic infection gained momentum, and in mid-November, "Go To Eat" moved to limit the number of people to four or fewer, causing concern on the part of restaurants.
Emergence of Mutant Species: On December 26, the Ministry of Health, Labor, and Welfare announced that two people, a man in his 30s living in Tokyo with a history of staying in the U.K. and a woman in her 20s who had close contact with him, had been infected with a variant of a new type of coronavirus that is considered more highly infectious. (Photo: courtesy of the National Institute of Infectious Diseases)
Overview of Japan Covid-19 news in 2021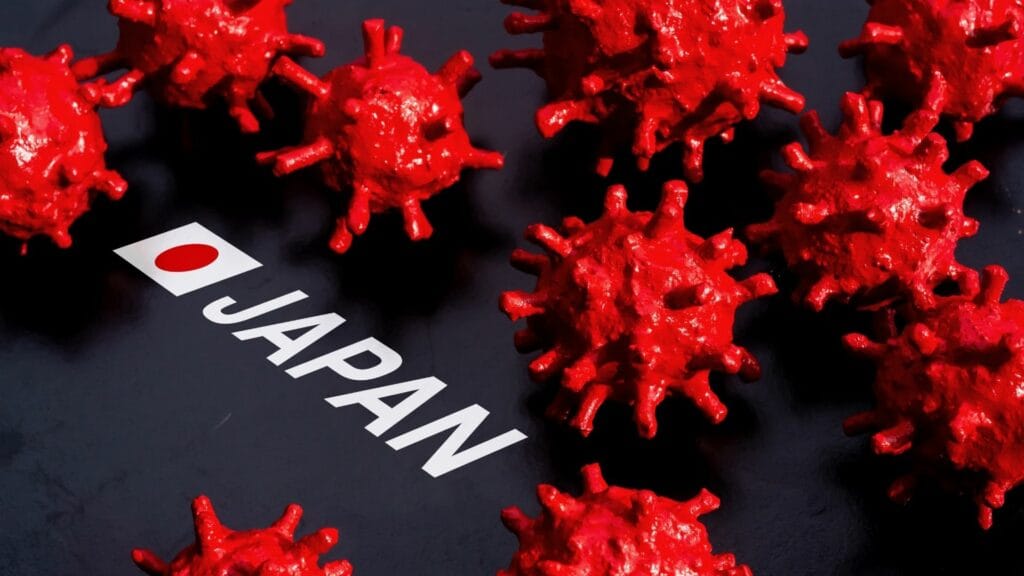 Second Emergency Declaration: On January 7, 2021, Prime Minister Yoshihide Kan declared a second state of emergency for the four metropolitan prefectures of Tokyo, Kanagawa, Saitama, and Chiba. The period is from January 8 to February 7, 2021.
On January 13th, Suga declares a state of emergency for seven more prefectures including Osaka, Kyoto, Fukuoka and Tochigi. Domestic infections top 300,000.
On February 8th, a state of emergency was lifted in Tochigi.
On March 1st, the State of Emergency was lifted in six prefectures including Osaka ahead of the planned end on March 7
On March 22nd, a state of emergency was lifted in Tokyo and three neighbouring prefectures
On April 23rd, Suga declares the third state of emergency in Tokyo and three western prefectures of Osaka, Kyoto, and Hyogo effective from April 25 through May 11.
Japan Travel Restrictions News
Since the spread of the new coronavirus infection, the government has categorised the entire world into Level 3 or Level 2 of the Communicable Disease Risk Information and has been denying entry to Level 3 countries and regions, but the situation has changed with the lowering of 106 countries to Level 2 as of April 1, 2022.
The government has decided to lift the refusal of entry for countries that have been placed in Level 2 from April 8th, 2022, after a comprehensive assessment of the infection and vaccination status.
Chief Cabinet Secretary Matsuno also stated, "We would like to continue to consider how the water border measures should be implemented, taking into account the status of the new corona infection both inside and outside Japan, the status of water border measures in major countries, and the demand for Japanese nationals to return to their countries of origin. It is thought that Japan will gradually move in the direction of relaxation in line with the relaxation in many countries, such as Europe, where PCR testing is no longer required, and Southeast Asia, which has been speeding up its relaxation of entry restrictions.