Let me tell you a story, to help you understand the benefits of using FLIP Guide, our Tokyo nightlife app. After having lived in Japan for more than five years, I was bored with the Tokyo nightlife scene. I was stuck in a rut, a stale routine of the same bars and clubs, the same all-you-can-drink deals that slowly became a fuzzy jumble.
Wanting to bring life back into nightlife, I looked up tips and recommendations online but found that I already knew most of the places recommended to me. What I needed was something different and unique, maybe independently-owned and not ridiculously-priced.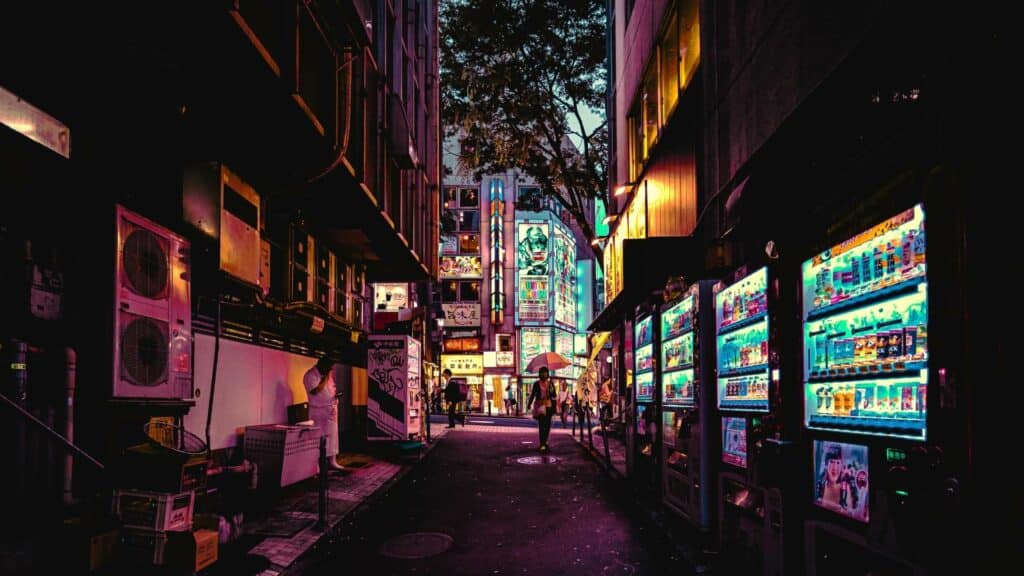 This is when I started bar-hopping in pursuit of unique, fun bars. Eventually, I had a list. Soon after that, my friends who inevitably fell into a nightlife rut as I had would come to me for advice. I came to the realisation that there were quite a few others like me who had grown bored of the same old izakayas, drinking alleys and typical salary-man spots. We wanted something new.
With that in mind, I used my list of newly-discovered bars as guide for such individuals. I could help people find new bars that would suit their tastes in music, atmosphere and crowd. You will find these filters on our app to help tailer suggestions specific to your preferences.
I also noticed that it's hard to meet people organically in Japan, whether you've just moved to Tokyo or you're just passing through. This is why I included a social platform on the app to help people connect with others and find their nightlife tribe!
I hope you guys find FLIP Guide helpful, and if you have any recommendations or requests, we're always happy to receive feedback!
Using the FLIP Guide Website/App
Filters (preferences)
When you first sign up with FLIP Guide, we'll ask you to choose your filters (you can change them at any time so don't sweat it!). You'll be asked what kind of music, vibe and crowd you prefer, as well as which neighbourhood you want to to drink in and what your budget is. Basically, we'll ask what you want from a night out in Tokyo. FLIP Guide will then recommend a few places that fit your criteria.
Exploring
Through the Places page on the website or the Explore tab on the app, you can explore bars, clubs and dining spots irrelevant to your filter settings. We included this function so you could discover new places that the app otherwise wouldn't have recommended, as a way for our users to discover new places and new preferences.
Finding places near you
If you're on the FLIP Guide app, you can take a quick look at what's around you by clicking the location pin at the top-right corner of Explore page. This will open up a map to show you your current location and which FLIP Guide bars are around you. You can click on any of these spots for more information on the bars.
Getting discounts
Once you've selected a place on the website or app, there is a coupon button on the top-right corner (the one that looks like a price tag). When you click it, a discount flyer will pop up, showing you the details of the discount. It could be a free shot, free drink, free entrance, or others. When you visit the place, just show them the screen with the coupon on it to redeem the discount!
Linking up with others
Under the Community page on the website or the Community tab in the app is where everything social can be found. Filters can be used here to find others with the same preferences as you. Every user will have a "shout-out" to show what they're looking for and, if you vibe with them, message them and see if they're keen to hang out!
Under the Feed in the Community tab in the app, you can post statuses, make plans, check in and let your new friends know about or join your adventures around town!
Lists
You can create lists with each spots, plan your night and categorise them however you like using this tool. Every spot has an icon that looks like a bullet-point list. You can review your lists under Settings in the You tab, and if you want to edit your list, you can do that directly from the list within the pages of any spot.
Recommendations and Reviews
Give a shout out to your favourite nightlife spots and most memorable experiences by sharing them with your friends! Take a minute to write a review for a place, check in, favourite and comment on those special places!
Want to find out more about Japan travel and explore the ins and outs of Japan?
Check out the free resources here!
This is how FLIP Guide can help you and we hope we've got you looking T us on your phone's app store now (or after you close this window at least)!
Want to find out more about Japan? check out Strong Zero, Japan's notorious "black out" chuhai drink and single Japanese alcohol and Japanese mixers you must try !
If you have any questions or want to get in touch, feel free to DM us on Instagram or message us on Facebook Messenger! We would love to talk with you!