Japan started out with the vaccination process a little later than some other countries but when the COVID-19 vaccine finally rolled out in Japan, everything sped up quickly.
Since I had to travel overseas, I was very eager to get my vaccination. I spent a lot of time researching and finding clinics and hospitals that would take vaccination appointments. Find out everything you need to know when it comes to getting vaccinated in Japan, including the types of vaccination, the entire process and all the useful resources I found when I was hunting to get my vaccination. 

One of the best ways to explore Tokyo is to visit the local areas and immerse yourself in the local culture. If you want to explore local areas, we have created scavenger hunt adventures personalised to your interests, filled with fun facts, clues and puzzles. If you're curious, you can check out the games here!

Check out the Flip Japan Games here!

The rollout of the vaccination depends on the prefecture and the ward. Residents of different wards and cities have received their vaccine coupons while others are still waiting. Make sure to check your official website of your local ward office for the most up-to-date information.
Let's first look at some quick facts of the vaccination. The vaccine is free and is eligible for all residents, both Japanese and foreigners.
One of the reasons why Japan took longer than some other countries to roll out the vaccines was because more clinical tests were required, making sure the vaccinations were safe. Japan started local clinical trials for the Moderna and Pfizer vaccine at the end of January. AstraZeneca also applied to get approved in the beginning of February.
In mid-February, Pfizer rolled out to medical workers and in late March, Pfizer vaccine was being distributed to residents aged 65 and above. In May, Japan approved the Moderna vaccines and large-scale vaccination centres were set up in Tokyo and Osaka. Japan started rolling out vaccination for people under the age of 65 and depending on the ward that you live in, you could start getting vaccinated from June onwards.
As of now, the mass vaccination centres only offer the Moderna vaccine, while Pfizer is available at many clinics. See the government's list of inoculation sites for information on which vaccines are available in your area.
How to get vaccinated
Vaccination voucher
You will receive a "Vaccination voucher" and a "COVID-19 vaccine notification" from your local ward office to your postbox. Some wards are also distributing vaccine coupons over the counter at their ward offices. If you have moved and were not able to receive your previous mails, if you lost your voucher or want to rush to get your vaccination coupons, you can inquire at your local ward office.
Find a place to get your vaccination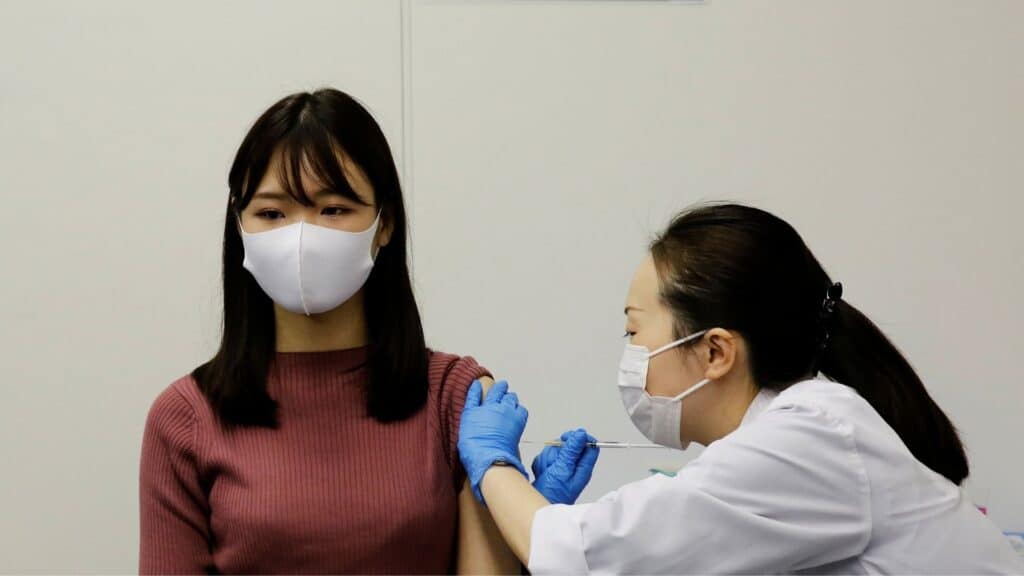 Finding a place to get your vaccination shot is definitely the most difficult step of this process. Right after walking you through the process of getting vaccinated, I will go into more details about the different resources and tips regarding booking my vaccination shot.
You can make a reservation for your first vaccination dose by in-person, phone or online.
Getting your first dose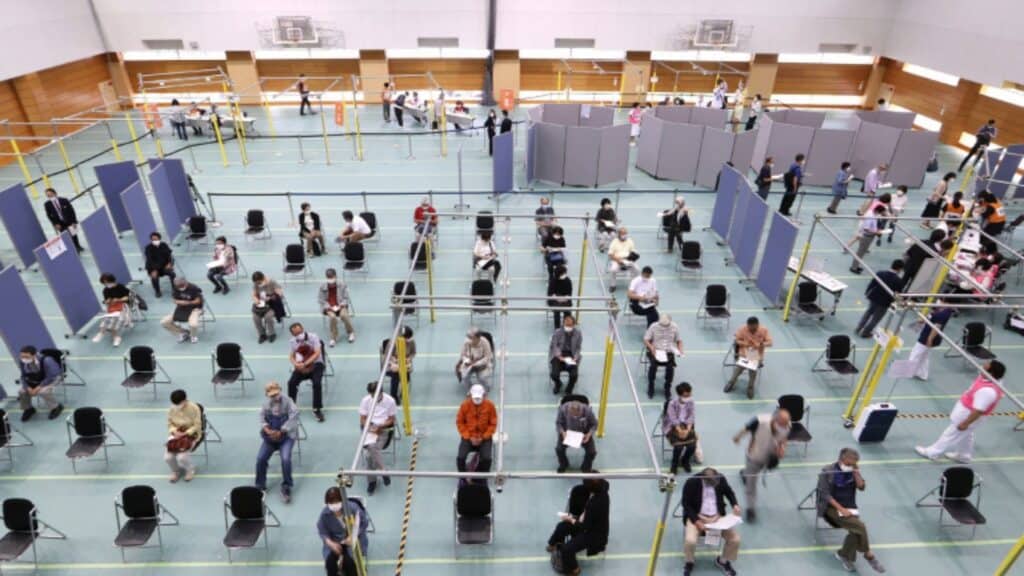 When it comes to the time of your vaccination, make sure to bring your vaccination voucher and your ID. I have been asked to bring my health insurance card just in case as well. Make sure not to rip off the stickers from your vaccination voucher and bring along the screening questionnaire that comes with the voucher. You can fill out the screening questionnaire in advance or if you forget, make sure to bring it along with you and you can fill it out at the vaccination venue. If you are not very comfortable with Japanese, you can find the translations of the questionnaire in 17 different languages, including English, Arabic, Chinese, French, Spanish and others.
Find out more here: https://www.mhlw.go.jp/stf/seisakunitsuite/bunya/vaccine_tagengo.html
Make a reservation for the second dose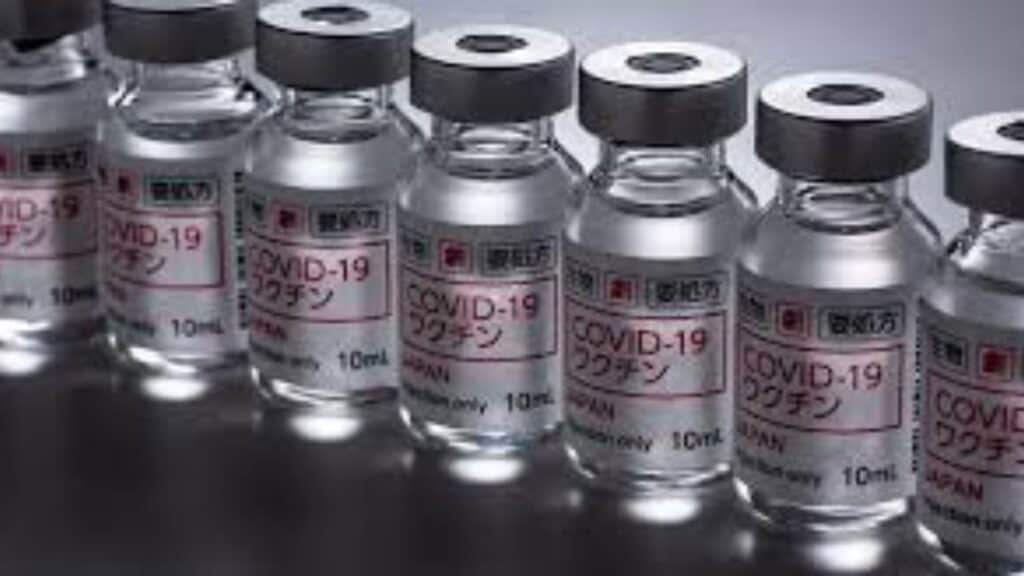 Both Pfizer and Moderna vaccines require two separate doses for a full vaccination, so you will need to make another booking for the second dose.
The second dose of the Pfizer vaccine is typically scheduled three weeks following the first vaccine, whereas the second dose of the Moderna vaccine is scheduled four weeks after the first dose.
Depending on the vaccination venue, you might be able to book for both the first dose and second dose at the same time. Some venues will allow you to make a reservation for the second dose when you get the first dose, while some others will ask you to make the reservation yourself.
Note that you do not have to get the first dose and the second dose at the same venue, but you do have to get the same type of vaccination. So if you got Pfizer for your first dose, you would have to get Pfizer second dose.
Where to get your vaccination
As mentioned earlier, reserving a slot to get your vaccination can be difficult. Here are some useful resources and tips for you, so you can avoid all the hassle and hopefully get your vaccination appointment booked.
There are a few ways to make a reservation. The first way is to use the online booking site.
Online booking site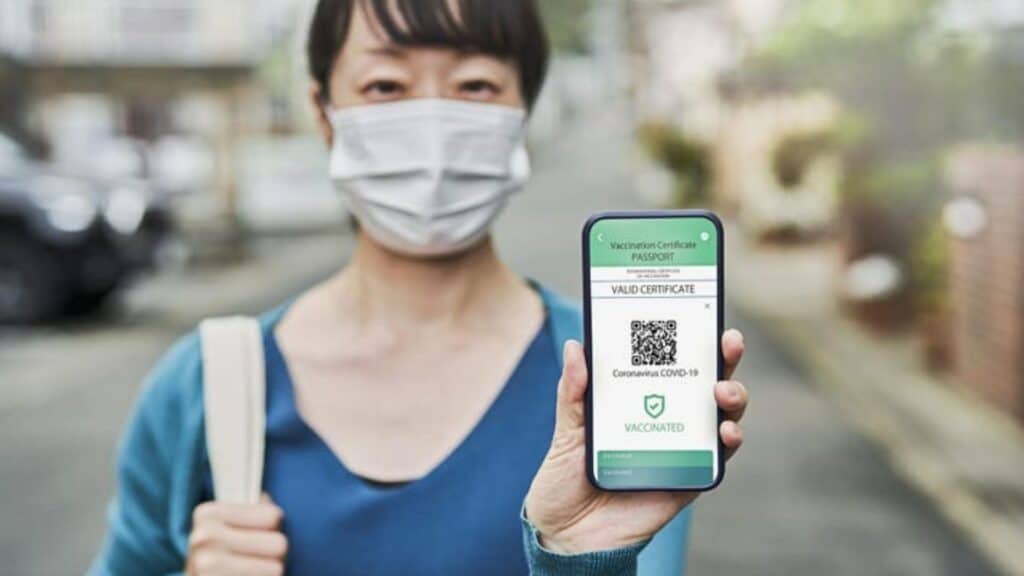 Your coupon should come with a link to an online booking site where you can enter the ID number from your coupon and make a booking. Note that even if you have your voucher, if the vaccination has not been rolled out to your age group yet, you wouldn't be able to log into the online booking site. It will just show an error.
2. "Coronavirus Vaccine Navi"
The second way is to book through the "Coronavirus Vaccine Navi" (コロナワクチンナ). With this website, you can find a large list of venues to get your vaccination. The website breaks the venues down into the cities and wards, so you can easily find the clinics for your area. The website also lists the type of vaccination provided by the venue, stating if it is Pfizer or Moderna. For a lot of the venues, you can find the phone number to call and make the reservation, or the specific webpage you need to access to make a booking online. This website is only available in Japanese and as they put it "Easy Japanese", which basically turns most of the Japanese on the website into hiragana. I'm not sure how useful that is for people that don't understand Japanese, but if you can also try getting google to translate the page into the language you're comfortable in.
3. Japan Self-defense Forces
The third way to get your vaccination is through the Japan Self-defense Forces. Japan Self-defense Forses 自衛隊東京大規模接種(じえいたい とうきょう だいきぼせっしゅ)
The reservation period opens up one week at a time. You can check the website and make a reservation either online or through Line. You can also make a reservation by phone and an English line is also available. Here at the Self-defense Forces, they offer Moderna vaccination. During your first vaccination at the Japan Self-defense Forces, you can also make a reservation for your second dose.
4. Government list of individual medical institutions
The fourth way is to go through the government list of Individual medical institutions. Depending on the ward and city you live in, this list might not be available. However, it gives you a good idea of what kind of vaccination venues are available in your area, along with the phone number for you to make a reservation. For example, for the Shinjuku ward, you can find a list of institutions that provide vaccination in different areas of the city on the official website. Have a look at your local ward website to see if such information is available to you.
5. Find a doc
Another great resource I have come across is Find a doc. Find a doc is in English and it has a massive list of vaccination venues, mainly clinics, along with the information of whether or not a voucher is required, whether or not you need to live in the same ward as the vacciont venue, notes on the vaccination process and the website. It is extremely helpful for finding a place for vaccination.
6. Searching online
Having mentioned all these different resources, I actually got my vaccination through searching on Google. I typed in different combinations of keywords and checked a lot of websites of different clinics as well as online reservation pages. I came across many options this way. The most effective way I had used this method was by looking for waiting list options. Waiting list in Japanese is "キャンセル待ち". Since vaccinations go bad quickly, many clinics opened up waiting lists for people that are willing to wait on standby.
Here are some keyword ideas I had used:
"コロナワクチン" + "キャンセル待ち"
"ファイザー" + "キャンセル待ち"
"コロナワクチン" + "当日"
7. Company and Family member
Many companies in Japan, especially big ones, book vaccination appointments for their employees or offer their employees the option to get the vaccination through the company. A lot of these companies also open up the option to their employees' family members. If you work for a big company or you have a family member that works for a big company, you might be able to get the vaccination this way. This is probably the easiest option since you don't have to stress about finding the clinic and fighting for a slot. Note that if you go with their route, there is an extra form that you would have to fill. Make sure to get it completed before going to your appointment.
My experience getting vaccinated in Japan
My experience with getting vaccinated in Japan was quite hectic. I got my first vaccination at the end of June, thanks to the findadoc.jp website. I was able to snatch a spot right before the clinic closed their reservation.
When I made the reservation, the clinic had specified that you didn't need your vaccination voucher to be able to get your shot, but that changed the day before my vaccination appointment. They had emailed out an apology, saying that people without their vaccination voucher couldn't get vaccinated. Luckily, I had already received the voucher, so I had no problem getting my first shot there. Unluckily for some others, they didn't check their emails and hadn't received their vouchers so they couldn't get their vaccinations.
I tried to make a reservation at the same clinic on the day I got my first dose, but the clinic refused. Soon after, I found out that they had created a notice on their website, saying they had run out of second doses. That led me to go online and started hunting down for a second dose.
I signed up to about 5 waiting lists and called up about 30 different clinics. Finally, after 2 weeks of getting the first dose, I got an email from a clinic that I signed up to the waiting list for and managed to lock in a vaccination time for the day that I was supposed to get my second dose.
The vaccination venues
The first clinic that I went to was a children's clinic in Ikebukuro. The staff were very friendly and I managed to get my vaccination quite quickly. After getting the first dose, they gave me a timer and asked me to wait outside for 15 minutes, until the timer went off. The clinic was spacious and only had a few other people that were also there to get vaccinated.
The clinic where I got my second dose was also in Ikebukuro. At this clinic, I had to go to see the doctor first, where he asked about my health and whether or not I had any side effects after the first dose. Then I was sent into another room, where the nurse gave me the second dose. Again, I was asked to wait 15 minutes to make sure I was fine.
Each time, the whole process took no more than 30 minutes and was very efficient.
Vaccination side effects
The side effects of the vaccination vary from person to person. I personally got Pfizer vaccination and besides a little bit of a sore arm, I was fine. The feeling in my arm was similar to the tiredness you get in your arm after an intense upper body workout.
Through hearing other people's experiences, it seems like with the moderna vaccination, younger people got strong side effects of headaches, migraines, dizziness, fever and sore arm. Older people, on the other hand, didn't have bad symptoms. On the contrary, younger people seemed to have minimal side effects with the Pfizer vaccination, whereas older people tend to have stronger side effects. 
Stay tuned for more information about Japan travel, Japanese culture, moving to Japan, living in Japan, Japanese language and more. 
Find out more about Japan travel here: Shopping in Japan, the best souvenirs to buy in Japan, nature in Japan, camping in Japan, overnight & day trips from Tokyo, Top museums to visit in Tokyo, Local neighbourhoods in Tokyo and beaches near Tokyo.