Okinawan drinks, jukebox and records
Shimokitazawa is famously known as Tokyo's quirky little town. This can be experienced through many of the shops lining the side streets and here at A Sign Bar. An Okinawa-themed bar heavily influenced by America through their music, you can experience a little bit of paradise at this cozy little bar, found just a few minutes from Shimokitazawa station. Keep your eyes out for shop with all glass storefront and a neon sign "A".
Originally from the southern islands, the owner is showcasing Okinawa's specialty drink called Aomori the traditional way. Lining the length of the counter, you'll find a variety of Aomori at different grades stored in clay pots. Of course if shochu isn't your forte, they also have traditional cocktails and beers. They also have a food menu exhibiting some of the best Okinawan dishes.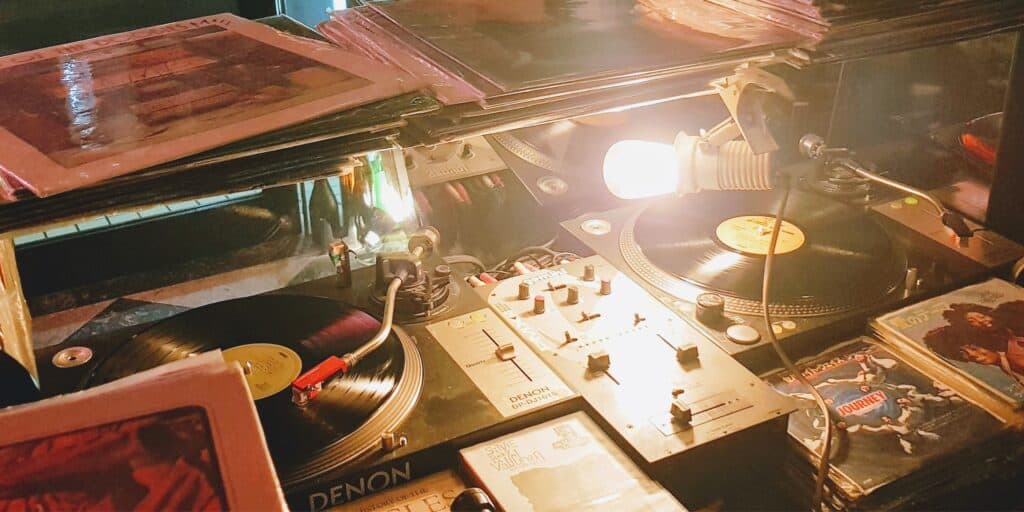 A-Sign Bar isn't huge so we wouldn't recommend going with your whole crew, but they have a spacious counter space seating 8 or so, and a table in the back. The ambience at the counter really does take you back to the seaside; with a table decorated with sand, lights mimicking the refraction of light in the sea, and the sound of crashing waves nearby.
They've also got music in the background which is all done through a turntable and a collection of records, and done so that the music doesn't clash with the waves. If you're not really enjoying the music or want to put in a request, the master here will happily hear your desires or you can flick through their juke boxes (not a typo), which they have two of. But keep in mind the song info is written in Japanese.
Whether you're in the area enjoying some curry soup, vintage shopping or just exploring, A-Sign bar is a neat place to grab a drink (or some grub). Relaxing and welcoming, here you can put your feet up (not literally) and enjoy good drinks with good company.