Interested in art, digital technology, and interactive exhibits? If so, then teamLab Borderless is perfect for you! I am not here to show you endless photos, because I believe you should go, be surprised and experience it for yourselves. I am here to share some teamLab Borderless tips and tricks to help you cover everything in this insanely popular exhibit, help you navigate without a teamLab Borderless map and get the best teamLab Borderless photos, so you can make the most of your time there!

One of the best ways to explore Tokyo is to visit the local areas and immerse yourself in the local culture. If you want to explore local areas, we have created scavenger hunt adventures personalised to your interests, filled with fun facts, clues and puzzles. If you're curious, you can check out the games here!

Check out the Flip Japan Games here!

teamLab Borderless has gained a lot of popularity since it opened, and both locals and tourists flock to this amazing museum all throughout the year to visit the exhibits. There is no Teamlab Borderless map and there are 5 main areas in this museum and there are multiple interactive exhibits in each one. It can almost be overwhelming and confusing since it's dark and large.
We are excited to share our teamLab Borderless tips and tricks with you. If you head to teamLab Borderless and find our tips useful, share your experience with us by tagging us @flipguide on Instagram or @flipjapanguide on Facebook! We would love to reshare your fun!
Tip #1: Give yourself enough time to experience everything
How much time do you need to spend at teamLab Borderless? Well, you paid the money, so why not get the most out of it?
When I went, I didn't have anything else planned for the day which worked out for the best. I assumed it would take about 2 hours to do the whole thing, but I was wrong. There isn't a time limit, so I took my time.
It takes roughly 4 hours to experience all of the exhibits. Just when you think you're done, you turn around another corner and find more exhibits. There are even some hidden along walkways, up staircases or behind curtains. Be on the lookout!
Tip #2: Go on a weekday and get there early
If weekdays are an option for you and your schedule, this is my #1 suggestion for you! I went on a Monday and got there around 12 p.m. (only 2 hours after opening time at 10 a.m.) and still had a 45-minute wait to get in. Luckily, it went by fast. I do recommend getting there about 9:30 or 10 a.m. to ensure the quickest and easiest access to the attraction.
If you have work, school or busy schedules, it may be hard to do this, so weekends might be the only option for some people. This is perfectly okay and don't stress out over it! My only advice to you is to get there early, especially on Saturdays, the busiest day. Although opening time is same throughout the week, I recommend getting there 9:30 a.m. at the latest to avoid as much waiting time as possible.
The benefit to being one of the first groups to enter is that there won't be crowds of people standing in the way for pictures or long wait times for attractions within the museum, so you can get the best, non-photobombed photos at teamLab Borderless!
Be aware that the entrance line is mostly outdoors, so if the weather isn't looking too great, bring along weather-permitting gear such as umbrellas or raincoats.
Tip #3 How to get the best photos at Teamlab Borderless
Universe of Water Particles on a Rock
If you part of one of the first groups to enter, we recommend you to head straight to the Universe of Water Particles on a Rock where People Gather. As the name suggests, people really do gather here. Make sure to head straight there if you want to get a stunning photo of the digital illuminated water pouring onto you, with not many people, even no one, around you.
If you arrive at this main hall and find that there are people taking photos everywhere, don't worry. People tend to move around quite quickly. What we suggest you do is head towards the "rock" and look for the spot that you want to be photographed in. Wait for people to finish up with their photos and for the space to open up. If someone is still in your frame, you can kindly ask them to move and offer them the spot you have chosen afterwards. You could ask them to take the photo for you and do the favour back to them. The more people are making space in one spot, the more likely others will move out of your frame.
Forest of Resonating Lamps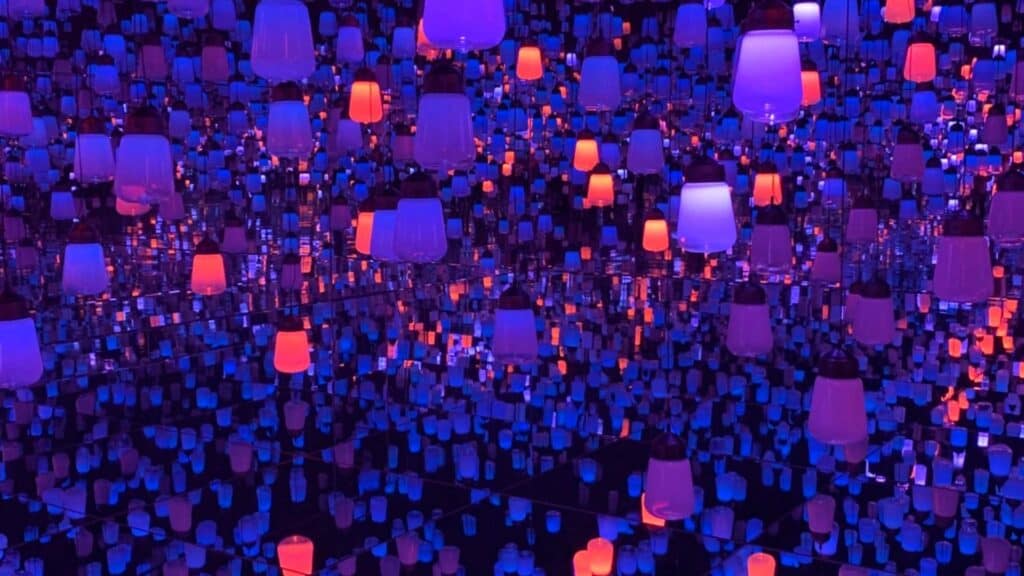 Forest of Resonating Lamps is the exhibition that gathers the most visitors. Since the room isn't huge, people have to be lined up and let in groups of 20 or so at a time. It's important to keep in mind that when it's crowded, each group only has roughly one minute here before they are asked to leave and the next group goes in.
If you are one of the first ones to arrive at teamLab Borderless, make sure to head there straight away, after getting your photos at the "Rock". If you're lucky, you might only need to wait for a few minutes and you may even have extra time inside.
If you see a line when you get to the exhibition, don't panic. People usually come in waves so at certain times of the day, the line gets shorter. The exhibition is on the second floor of the building and the line sometimes goes all the way to the first floor, out of the staircase area.
If you see that the line is all the way to the bottom of the stairs and more, we suggest you go check out other exhibits and come back later, unless it's already towards the end of the day. If the end of the line is around the stairs or even the top of the stairs, you should line up, since that is considered a relatively short line for this exhibit.
When you head into Forest of Resonating Lamps, you should head to the far corner of the room before everyone moves in. Standing in front of the corner will get you the best photo since you only have to worry about having no one in front of you.
Other exhibitions
Most of the other exhibitions have larger spaces and you will very likely be able to get photos with no one else in your frame. When in doubt, take the photo from a lower angle and tilt your phone up to avoid getting other people in your frame. Take your time and if someone is in your perfect spot, just wait for a while and they will move… eventually.
Tip #4: Go through the exhibits more than once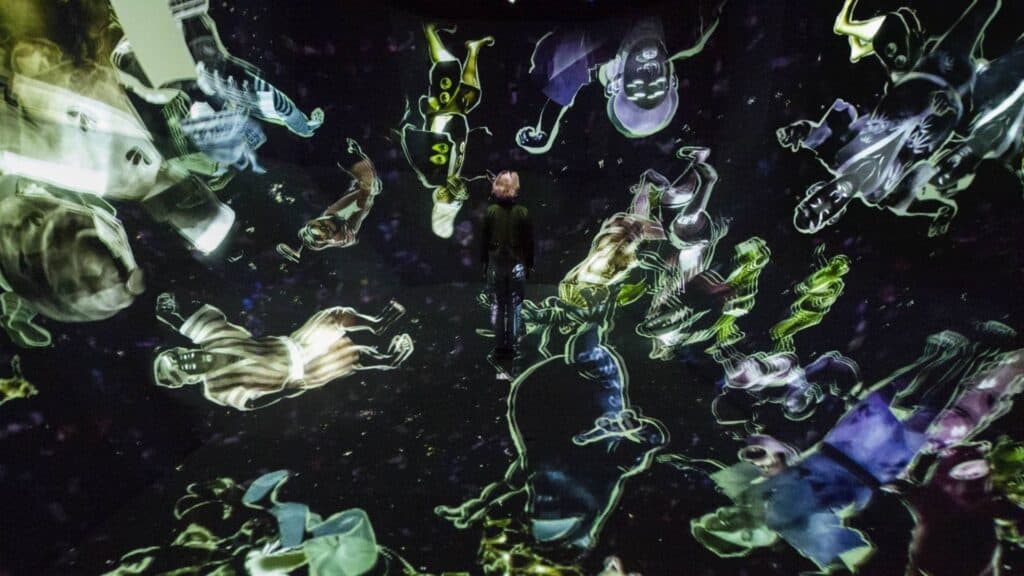 If you've already gone through the exhibits and seen them once, why would you need to go again? This is what I wondered, until someone told me to go through the exhibits again, and I am SO glad they did.
Each exhibit is unique as it is already. However, the scenes, patterns and colours change regularly. What you may have viewed the first time might be different the second time! Take your time and enjoy the full experience.
Some exhibits have waiting lines and you might not have time or want to come back for a second time and line up all over again. However, if you see that the line is quite short, or there's no line at all, then it would be great to check out the exhibits again. There are also quite a few exhibits with close to no waiting time, so those are definitely great exhibits to visit more than once.
Tip #5: There is no re-entry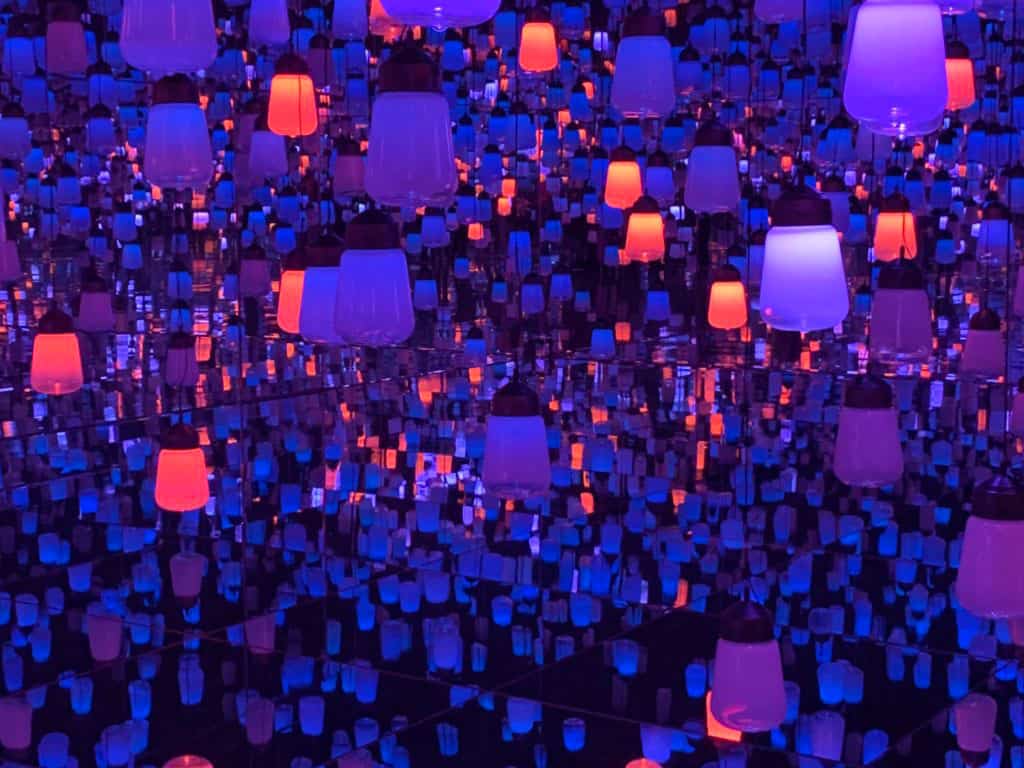 Here is another teamLab Borderless Tips for you! Although your ticket says "Day Pass", there is no re-entry. You won't be able to enter once, go out and get your friends, then enter again. To enter again, you would need to get a new ticket and you would have to line up all over again.
So make sure you have everything you need, everyone in your group, before entering teamLab Borderless.
Tip #6: Make sure to eat first
Food isn't sold inside teamLab Borderless, nor are you allowed to bring any food inside. Not even gum, candy or small snacks are allowed. It is so important to keep that in mind since you will most likely be spending more than 3-4 hours here. Since re-entry is not allowed, make sure to enter with a full stomach.
You can only drink bottled drinks or drinks with caps on them. However, you are not allowed to drink inside the exhibition areas, but only in the rest areas. There are vending machines inside the resting areas so you can purchase bottled drinks there. We had sips of water when waiting in line but that's probably the most you can consume in the exhibition areas.
Tip #6: Map at teamLab Borderless
You're probably wondering, why can't I find a single teamLab Borderless map? Well, the concept of teamLab Borderless is to convey the idea of a museum with no maps. Without a map, teamLab borderless wants you to explore by opening curtains, turning around random corners, checking into random corridors. It sounds confusing but it is surprisingly refreshing not staring down at your paper map and wandering around with your head down.
Just keep in mind that there are five different areas here: Borderless World, Athletics Forest, Future Park, Forest of Resonating Lamps, and EN Tea House.
Although there is no teamLab Borderless map, there are signs that show you the direction of how to get to different exhibition areas. There is also staff on sight, so when in doubt, you can ask them to guide you.
Tip #7: Don't wear skirts or dresses
When I went to TeamLab, I noticed the sign that said no skirts or dresses but I ignored it. I wore a skirt and regretted it.
There are two reasons why they warn us about wearing skirts and dresses One is because, in the Crystal World exhibition, there are mirrors the walls and floors, along with LED crystal strands dangling from the ceiling. If you are wearing a skirt or dress, especially short and flowy ones, it is quite likely that you will flash someone.
Another reason why skirts and dresses might not be the best idea is in Athletics Forest, there are multiple exhibitions that are interactive where you climb up "trees" and through the "forest". Although it is quite dark in the area, climbing across "branches" and straddling over the exhibitions with families and small kids looking at you might not be the best idea.
Don't ignore this teamLab Borderless tip or you might have an uncomfortable time. If you want to wear that beautiful white dress for your Instagram, we suggest you wear a long, flowy dress or skirt, so no one can see up your dress in the Crystal World and you can still participate in the Athletics Forest if you'd like. You can also wear shorts under your skirt or dress (that's how Japanese girls do it), to avoid people from seeing your underwear.
Tip #8: Wear flats or sneakers
As mentioned previously in teamLab Borderless Tip #7, there is a fun Athletics Forest in teamLab Borderless and, although it's not very challenging, you might want to wear flats or sneakers to make sure you don't have to worry about slipping or falling during your time at teamLab.
It is also quite dark inside teamLab Borderless and, in various exhibitions, the floor is uneven. In a few areas, like the Athletics Forest and the Weightless Forest of Resonating Life, the floor is covered in soft mats. It is best if you wear something comfortable with a flat bottom that's easy to move around in.
Tip #8: Wear white
If you're wondering about how to get the best photos at Teamlab Borderless, then pay attention!
This is a special tip for those of you wondering how to get the best photos at teamLab Borderless. During your time at teamLab Borderless, you will come across countless projections. If you come in white clothes, the projections will allow you to blend right into the exhibitions. Just stand in front of the walls and the projections will show on your clothes.
Especially in areas such as Universe of Water Particles on a Rock, Forest of Flowers and People: Lost, Immersed and Reborn and other exhibitions where the projections rapidly change with various colours and patterns, it is beautiful to have those reflected on your outfit.
Tip #9: Enjoy Odaiba area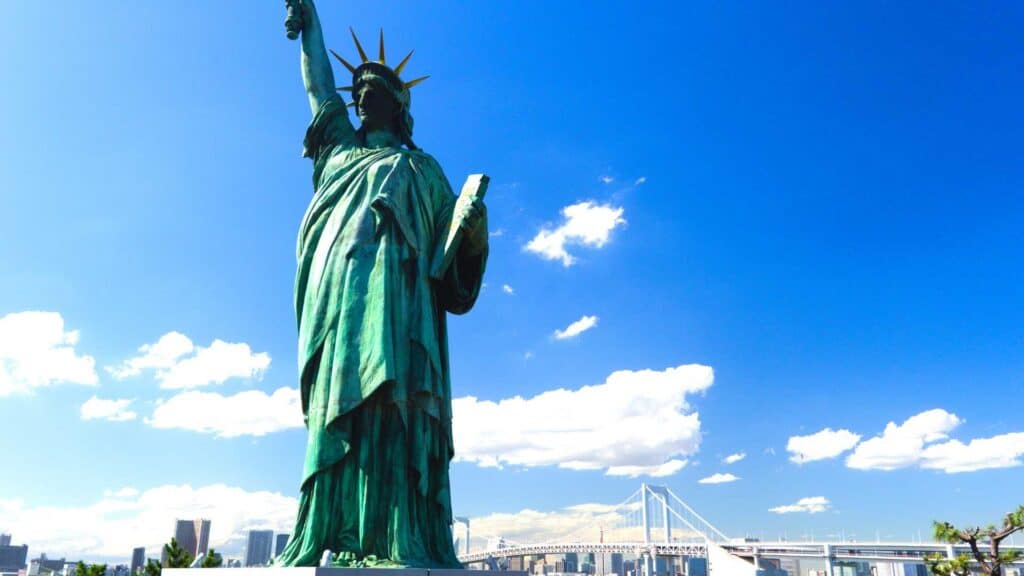 A lot of people come to Odaiba just to visit teamLab Borderless, and they then head back into the city centre. There are actually a lot of fun and exciting things you can do in the area. After your time at teamLab Borderless, why not hang out in this area?
This is not a tip to enjoy teamLab Borderless but I believe it is quite important to tell you. Some of the most famous sights that people come all the way to see in this area are the massive Gundam and the Statue of Liberty. At night, you can get a beautiful view of the rainbow bridge here. There are countless shopping malls and delicious restaurants.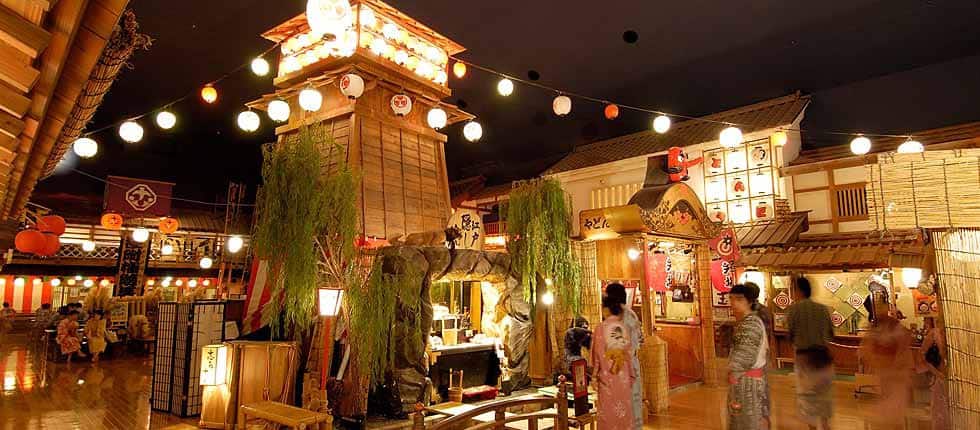 If you are tired and want to rest a little, after your time at teablab borderless, you can visit Odaiba Oedo Onsen. It's a popular onsen for people to visit. With the entrance fee, you get to put on a yukata, traditional Japanese wear, and head to their garden and enjoy their foot bath. They have a Japanese-style food court where you can taste all kinds of traditional Japanese food as well as Japanese alcohol.
This is probably one of the most interesting teamLab Borderless Tips for you and we hope it helps! Since you've made your way out here to Odaiba, why not enjoy this area and enjoy as many activities as you can!
Lastly, HAVE FUN during your time at teamLab Borderless and enjoy one of everyone's favourite places in Japan! Hope you were able to figure out the best time to go to teamLab Borderless, how to get the best photos at teamLab Borderless, and how to navigate without a teamLab Borderless map. Have an amazing time at teamLab Borderless!
—
Stay tuned for more information about Japan travel, Japanese culture, moving to Japan, living in Japan, Japan nightlife, Japanese language and more.