Did you know that the 2021 Tokyo Olympics are one of the most expensive in history, costing around $15 billion! In 2013, Japan had calculated that around $7.6 billion would be spent on the games in 2020, however due to the delay as well as other preparations the grand total was approximately $15.4 billion! If you're curious to kvnow how Japan spent $15 billion, then keep reading ahead! 

One of the best ways to explore Tokyo is to visit the local areas and immerse yourself in the local culture. If you want to explore local areas, we have created scavenger hunt adventures personalised to your interests, filled with fun facts, clues and puzzles. If you're curious, you can check out the games here!

Check out the Flip Japan Games here!

Find out some nature spots in Japan, day trip ideas from Tokyo, campsites in Japan and hiking spots in Japan.
1. Takanawa Gateway Station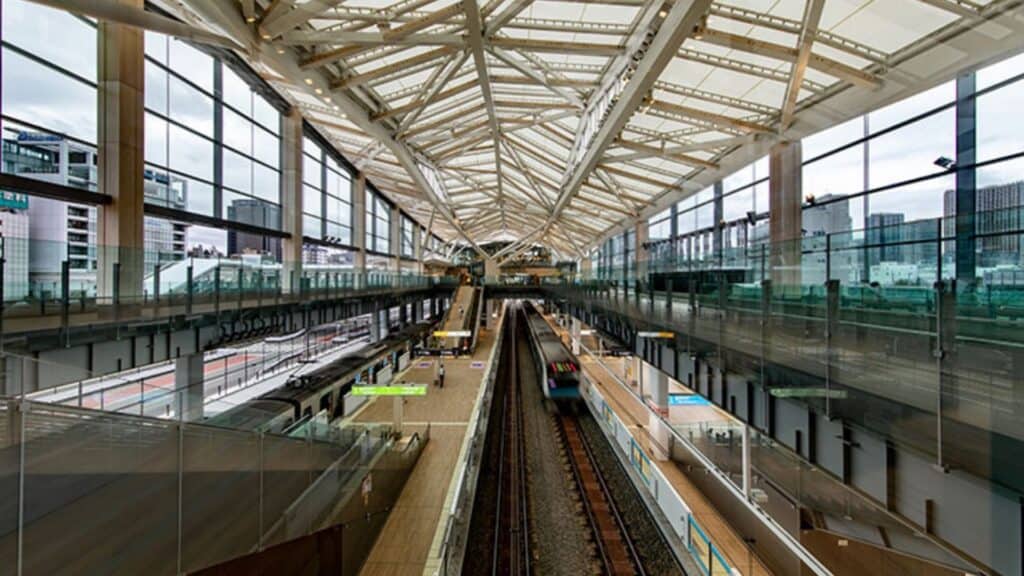 The new station located between Shinagawa and Tamachi, is the 30th station to join the Yamanote Line looping Tokyo. It opened on 14th March 2020, just in time for the Olympics which were soon postponed. Takanawa Gateway Station was designed by famed Japanese architect Kengo Kuma, who was also involved with the design for the National Stadium Japan. The overall design of the station draws on Japanese aesthetics. The angular membrane roof takes cues from origami—the art of paper folding. The station also makes use of an immense amount of modern technology using futuristic robots as the staff, for cleaning, mobile security, mobility assistance robots, guide robots and AI signage. To celebrate the opening of Takanawa Gateway Station, Takanawa Gateway Fest was held in front of the station until early September 2020.
2. Change of the National Holiday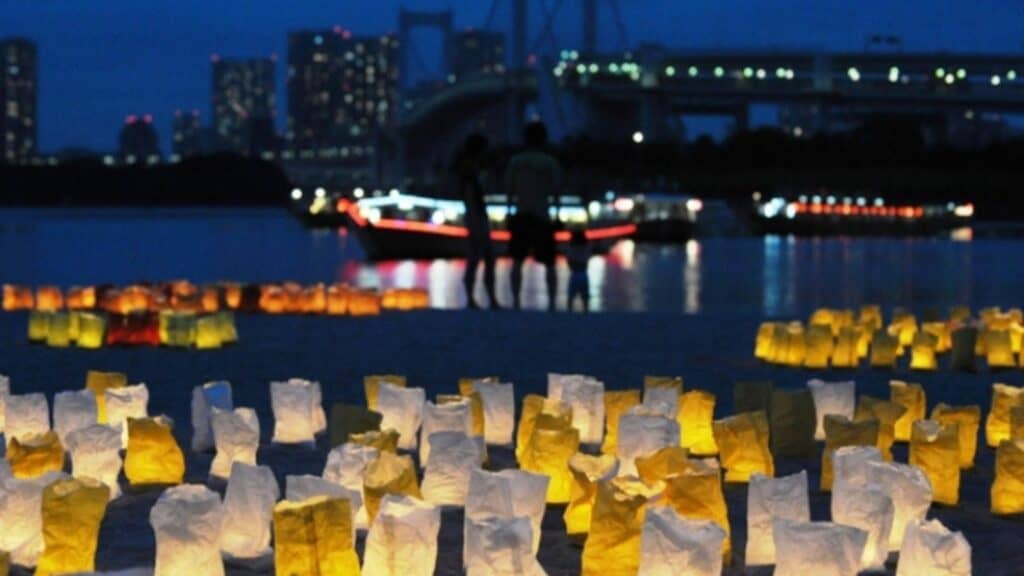 In 2021, three dates have changed for the national holidays. The change of holidays was made to provide safe transportation for athletes and others involved in balance with the economic activities and the daily lives of the citizens. Holidays have been changed only for this year due to the Olympic games.
Normally, July 19th (Monday) is a national holiday but because of the Olympic games, it is now a regular weekday, and instead, July 22nd (Thursday) became a national holiday (Marine Day).
Mountain Day is usually on August 11th (Wednesday), but this year, it will be a regular weekday, and instead, August 8th (Sunday) became a national holiday (Mountain Day). Since August 8th is a Sunday, August 9th (Monday) will be a transfer holiday.
October 11th (Monday) will be a regular weekday, and July 23rd (Friday) became a national holiday (Sports Day).
Be aware most calendars have still not changed the dates! So, make sure you add these dates to your planners and schedules!
3. Olympic Stadium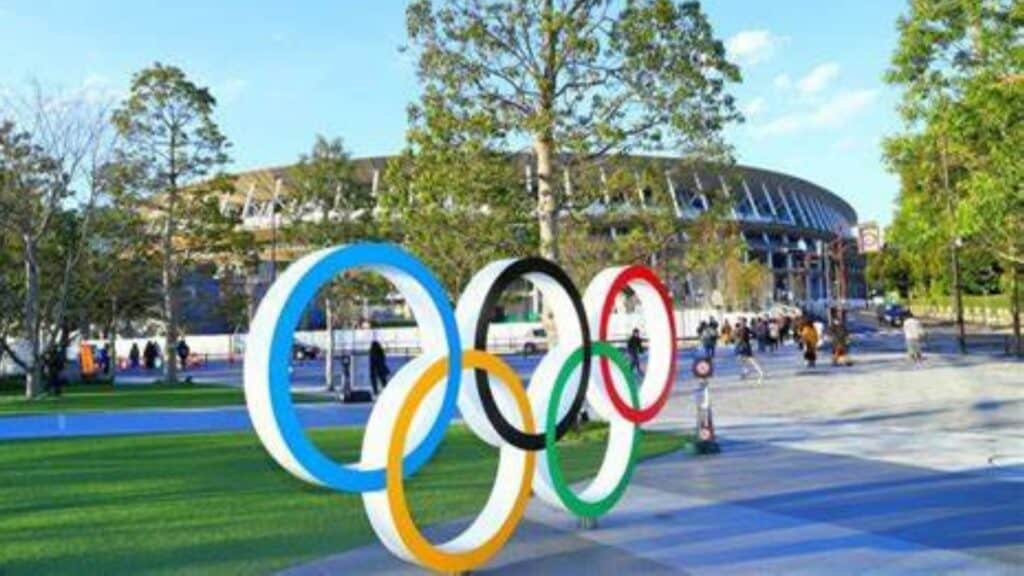 The "National Stadium," which was used as the main venue for the 1964 Tokyo Games and is engraved in the memory of many Japanese as a sacred place for sports, has been completely rebuilt and completed on 30th November 2019. $1.5 billion was spent approximately!
It was announced that the National Olympic Stadium from the 1964 Olympics would be knocked down. A new state of the art facility replaced it and the construction began in 2016. The budget for the new area was 155 billion yen and architect Kengo Kuma was placed in charge. It is expected to seat somewhere between 68000 to 80000 spectators. The goal was to move away from concrete and incorporate much more wood and a more unique Japanese aesthetic.
4. New Olympic Venues
42 Olympic venues have been spread across Japan! Eight are new and permanent, 24 are existing and 10 are temporary. Twenty-six of the venues are in the Heritage and Tokyo Bay zones; the 16 others are in outlying areas. Here are some examples:
Tokyo Aquatics Center: Newly established in Tatsuminomori Seaside Park. It is a swimming pool that will be the center of Japanese swimming in the future. Completed in February 2020. After the Tokyo 2020 Games, it will be used not only as an international swimming pool where global competitions will be held, but also as a swimming pool that can be used by Tokyo residents.
Sea Forest Waterway: A newly constructed water stadium in the waterway of the reclaimed land of the Central Breakwater of Tokyo Harbor. The water area is approximately 2,300 meters long and 200 meters wide, and is large enough to accommodate up to 9 lanes on a 2,000-meter course. The only standard course in the metropolitan area where international boat and canoe competitions can be held. Completed in May 2019. A wave-dissipating device is installed on the quay to suppress waves so as not to affect the competition. In addition, deadline dikes are built at both ends in contact with the sea to block waves, making it possible to keep the water level in the stadium constant.
Canoe Slalom Center: This is a newly constructed facility adjacent to Kasai Rinkai Park, and is the first artificial slalom course in Japan (= a river course with a variety of flows). In addition to a competition course with a total length of about 200 meters that reproduces a torrent river, there is also a warm-up course of about 180 meters with gentle water flow and a finish pool. Completed in May 2019.
Nippon Budokan: The Nippon Budokan is known as the spiritual home of Japanese martial arts, especially judo. Judo made its debut here in the1964 Games. The Budokan hosted the 2019 world judo championships. Nippon Budokan has also hosted Cheap Trick, The Beatles and Muhammad Ali in his bout with pro wrestling legend Antonio Inoki.
Yoyogi National Gymnasium: This world-famous building was designed and created for the Tokyo 1964 Games' swimming and basketball competitions. It is the work of world-renowned architect Kenzo Tange, whose design at the time was seen as an industry marvel with its high-tension suspended roof.
These are just 5 out of 42 venues. Many of the events and sports have been given their own venue. Making it great for use, facilities and space!
5. Olympic Village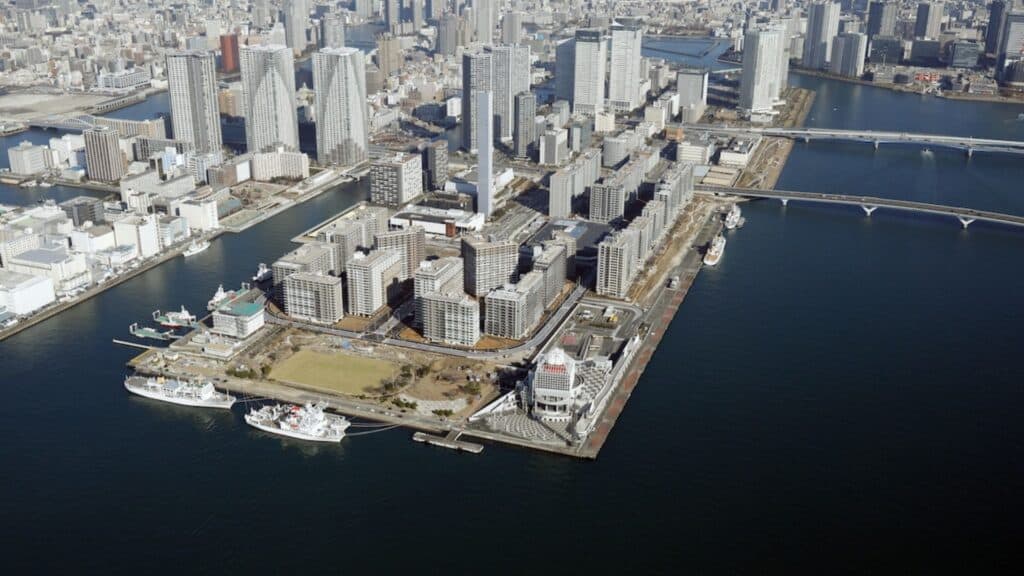 The Olympic Village/Paralympic Village is on the Harumi waterfront, on an artificial island in Tokyo Bay. It consists of 21 towers that can house 11,000 athletes. The Village has a massive, two-story dining hall with 700 food options, gym, and photo room. The village opened on July 13, has 3,600 rooms, 18,000 beds, a dining hall, gym, and photo room. Athletes are provided beds made from cardboard which can bear up to 200kg!
6. Japan Olympic Museum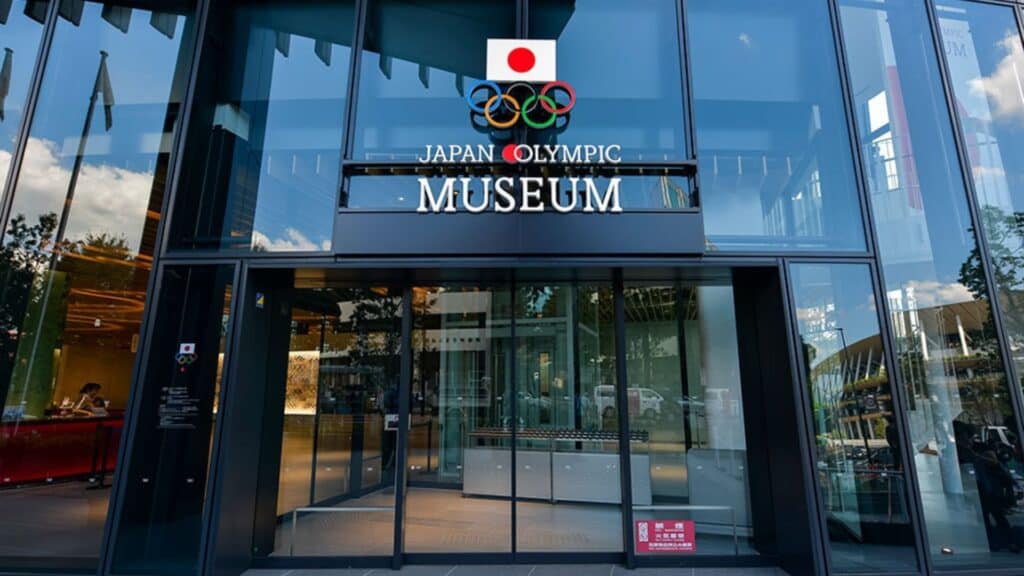 The museum is located opposite the New Olympic Arena. The Japan Olympic Museum showcases the Olympic games in the form of art. Artworks created by artists, children as well as athletes will be displayed after the games. Here you can learn the history and significance of the Olympic and Paralympic games.
7. Tokyo Waterfront City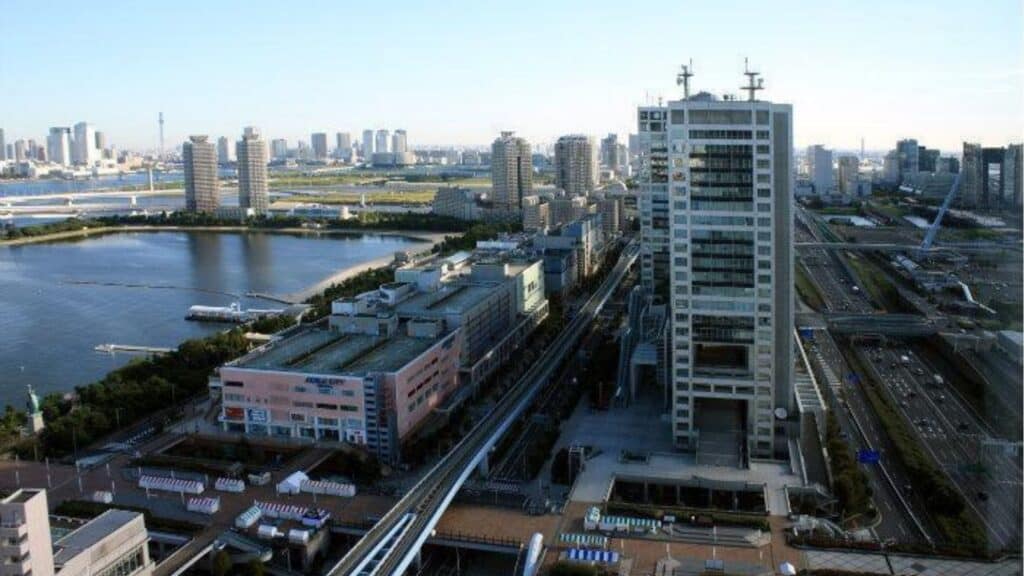 Tokyo Waterfront city includes the Aomi and Daiba neighborhoods as well as the new city area of Ariake, where a number of urban development projects have been completed. This bold initiative is to bring competition facilities to an urban setting, providing a new way for fans to experience the Tokyo 2021 Games.
Unfortunately, following the state of emergency declared by the Government of Japan, which is in effect from 12 July until 22 August, the Tokyo Organising Committee of the Olympic and Paralympic Games (Tokyo 2020) decided to review plans for activities that were due to take place at TOKYO WATERFRONT CITY and restricted access to the area during the Tokyo 2020 Olympic Games. Public access to the "2020 FAN PARK" and "2020 FAN ARENA", which were scheduled to host various commercial outlets and sports initiation activities will now be closed off.
8. Renovating Cultural Heritage sites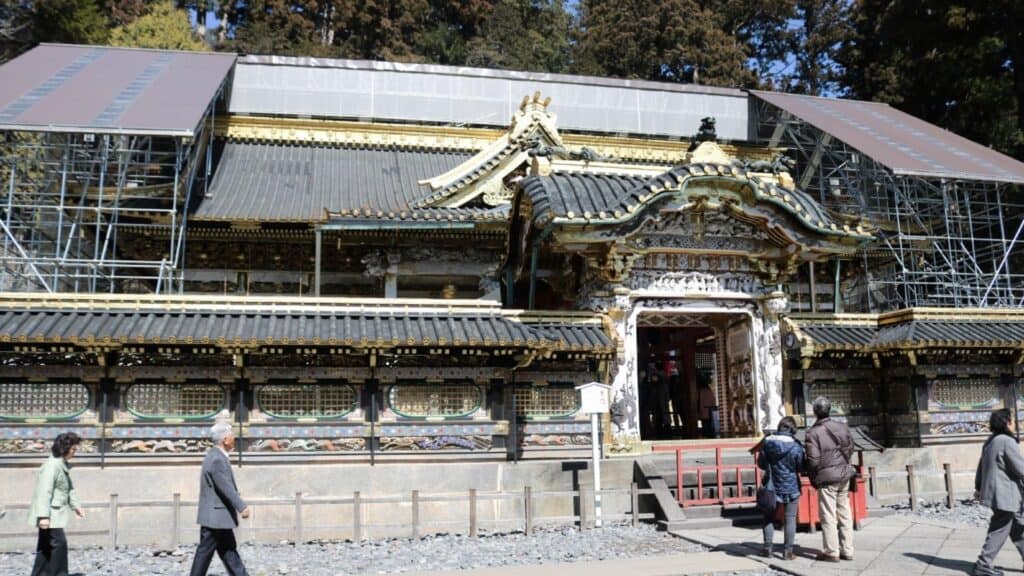 If you're currently sightseeing in Japan, then you must have seen quite a few cultural heritage sites and major tourist attractions under renovation at the moment. Himeji Castle, The Hiroshima Peace Museum and Tosho-Gu in Nikko are some such sites. It isn't uncommon for these sites to undergo maintenance every few decades as Japan is known for having natural disasters that contribute to the erosion of these places. Heavy rain, tsunamis and earthquakes just to name a few examples. The fact that so many are under renovation now and were done sometime in late 2019 or early 2020 before the Olympic games was no surprise.
9. New Rules for Smoking in Restaurants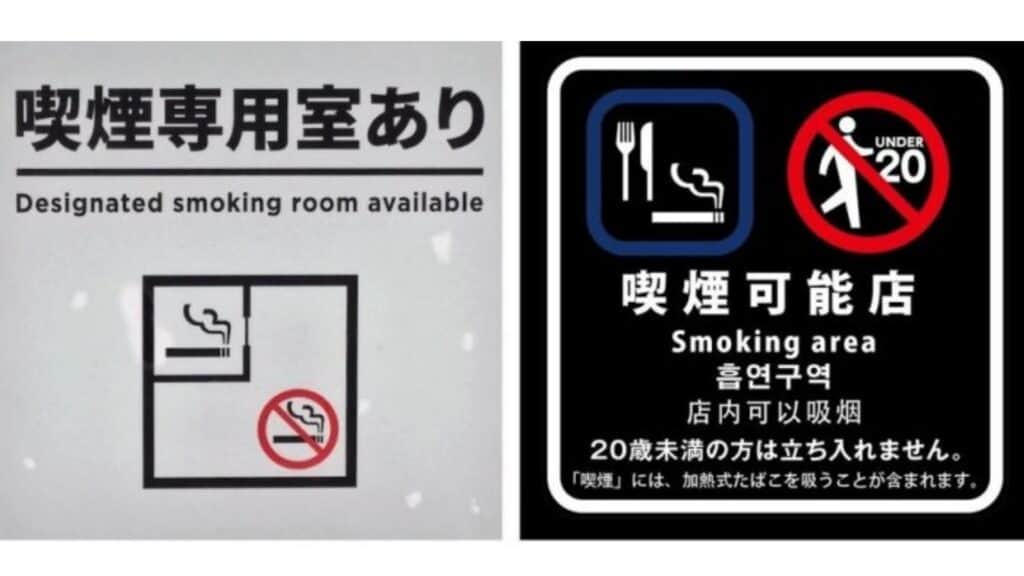 In 2018, Tokyo's city government passed strict new anti-smoking rules ahead of the 2020 Olympics, leapfrogging national legislation on lighting up that has been watered down after opposition from pro-smoking MPs. The city's new laws ban smoking entirely on school premises from kindergartens to high schools, although a space can be created outside university and hospital buildings for smokers. Lighting up will be outlawed at restaurants in the capital, regardless of size. Restaurants can set up a separate indoor smoking space but customers cannot eat or drink inside the smoking area. Smokers who repeatedly flout the new rules, and offending restaurant owners, will face fines of up to 50,000 yen ($455).
On occasion and more frequently in big chains there is a designated smoking room which is a glass box with some ventilation systems that allows smokers to still have a sit-down meal, while separating them from non smokers. There are already many restricted areas in big cities, especially main shopping streets that prohibit smoking. Usually this means that individuals who do wish to smoke, have to go out of their way or are confined to small smoking areas. Obviously this seems quite reasonable especially in areas with a high traffic of kids. One concern however is that having to regulate so many smokers to one area is incredibly inconvenient.
For the Olympics there had been many talks about changing the rules to accommodate those from abroad. This has been met with criticism, as it seems ridiculous to some that the Japanese should have to cater towards foreigners.
10. Developing The New Maglev Train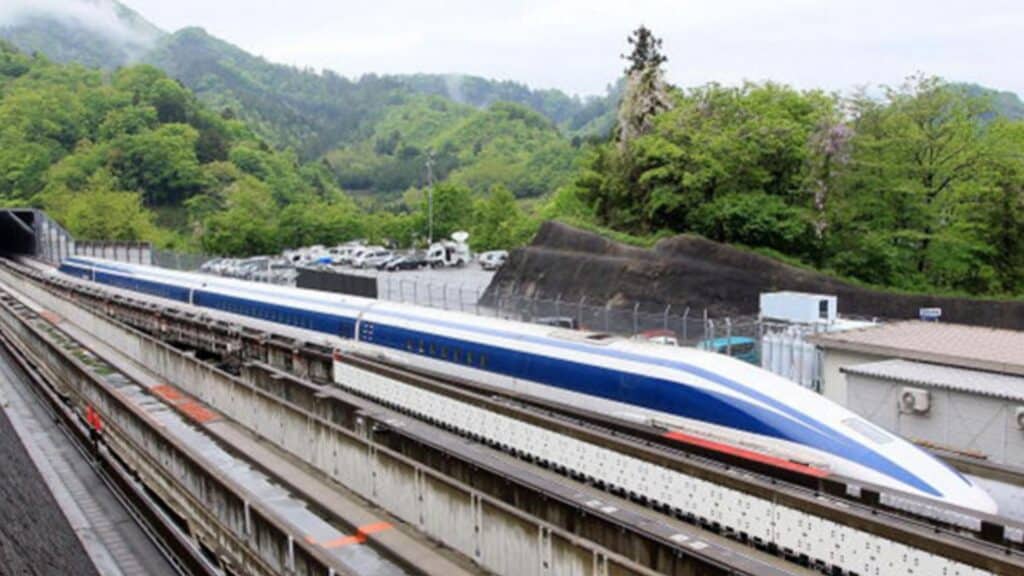 The last 1964 Summer Tokyo Olympics saw great technological development in Japan. The Tokyo Tower for example was just one project completed prior to the games to help broadcast the event to television sets throughout the nation. Possibly an even bigger development came in the form of the Shinkansen, which is often referred to as a bullet train in English-speaking countries. This Shinkansen has been the most popular means of travel for long distances domestically, with their maximum operational speed of 320 km/h. An estimated 353 million people ride the Shinkansen each year in Japan.
In accordance with the 1964 Summer Games and due to the natural development of more convenient modes of transportation, the 2020 Tokyo Games will possibly feature a brand new version of the Shinkansen. It isn't technically a bullet train instead is actually a $100 billion worth linear train called the 'Maglev'. It differs in the way that it relies purely on a levitating force generated between superconducting magnets. Without any friction from wheels it will have an operational speed of roughly 505 km/h . By the time of the Summer Olympics, there is hope that a demonstration will be available for tourists to ride on from the new station in Kofu. This has yet to be confirmed, as the actual planned opening won't be until around 2027.
11. Convenience stores remove porn magazines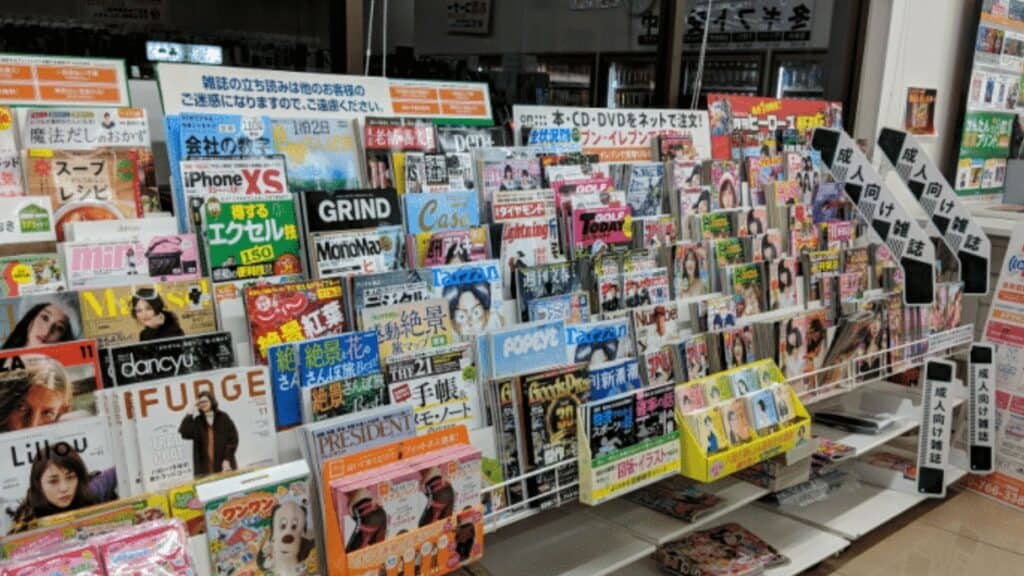 Again, in 2019 an abundance of sex-themed magazines at Japan's ubiquitous convenience stores became a thing of the past, due partly to major international sports events the country will host.
Japan's top three convenience store chain operators — Seven-Eleven Japan Co., Lawson Inc. and FamilyMart Co. — decided to stop selling adult magazines nationwide by the end of August 2019 to improve their image ahead of the Rugby World Cup fall 2019 and Tokyo Olympics and Paralympics 2020.
The move was aimed at avoiding giving a bad impression as Japan expected to see a surge of foreign visitors during the events, officials said, noting that they also hope it would make it more comfortable for women and children to visit the outlets.
At Seven-Eleven shops, numbering around 20,000 across Japan, adult magazines account for less than 1 percent of total sales, industry experts estimate.
Lawson stopped selling such magazines at outlets in Okinawa Prefecture in November 2017. Judging that the step has gained understanding from customers and franchise stores, Lawson has decided to expand the ban to its stores nationwide, totaling about 14,000.
FamilyMart Co., which announced the decision that they, have already stopped selling adult magazines at around 2,000 of its 16,000 stores nationwide.
Considering that convenience store chain operator Ministop, which runs around 2,000 stores in Japan, had already shut out adult magazines, such material disappeared from the shelves of over 90 percent of convenience stores in the country.
Industry leader Seven-Eleven said that although decisions on whether to sell racy magazines will be left up to the managers of franchise stores, its headquarters will stop recommending their sale and has already told Tohan Corp., a major distributor of books and magazines, of its new policy.
The announcement of Tokyo Olympics 2020, had an enormous effect on Japan and its development through the years 2016-2020. Unfortunately, due to the pandemic -COVID-19- the international games were postponed until 2021. However, that did not stop Japan from using their abilities to renovate and change as many things they possibly could. These were just 11 of the new things Japan set up for the Tokyo Olympics and Paralympics 2020 (2021). 
Stay tuned for more information about Japan travel, Japanese culture, moving to Japan, living in Japan, Japanese language and more. 
Find out more about Japan travel here: Shopping in Japan, the best souvenirs to buy in Japan, nature in Japan, camping in Japan, overnight & day trips from Tokyo, Top museums to visit in Tokyo, Local neighbourhoods in Tokyo and beaches near Tokyo.