360 years in business About Matsuzakaya Honten, a Hakone Ashinoyu Onsen
Founded in 1662 and depicted in Hiroshige Utagawa's ukiyoe woodblock prints, Matsuzakaya Honten has been a long-established onsen inn since the Edo period.
The inn has been visited by many of the heroes of the Meiji era, such as Takayoshi Kido and Takamori Saigo, and has continued to be visited by many people since then.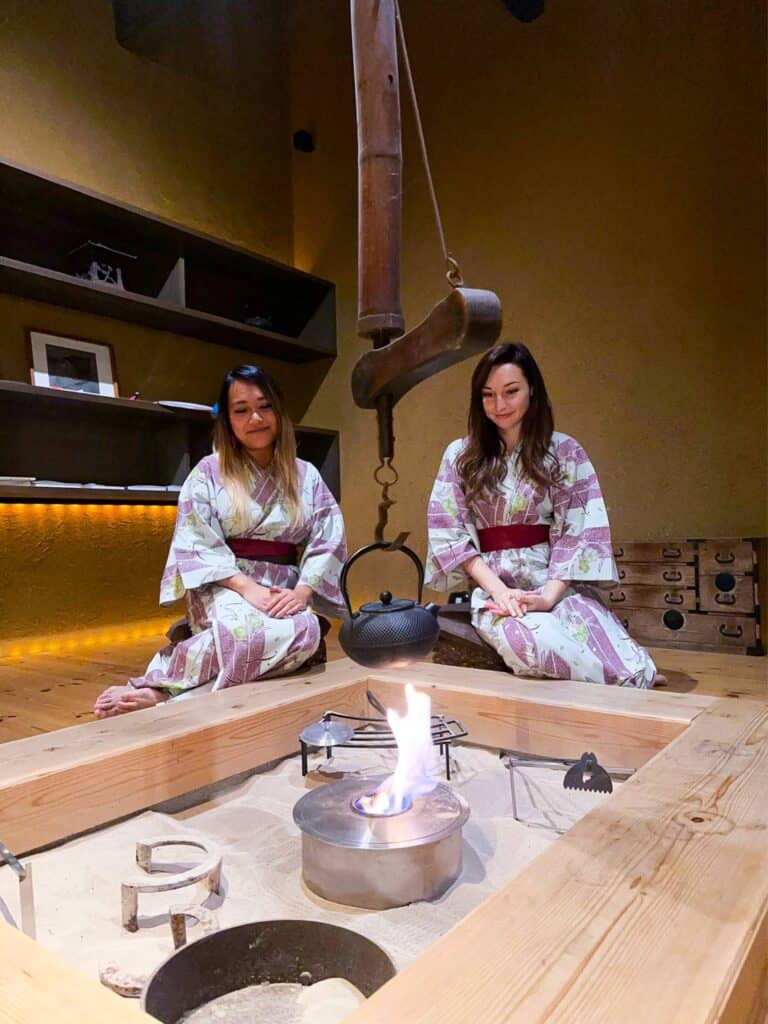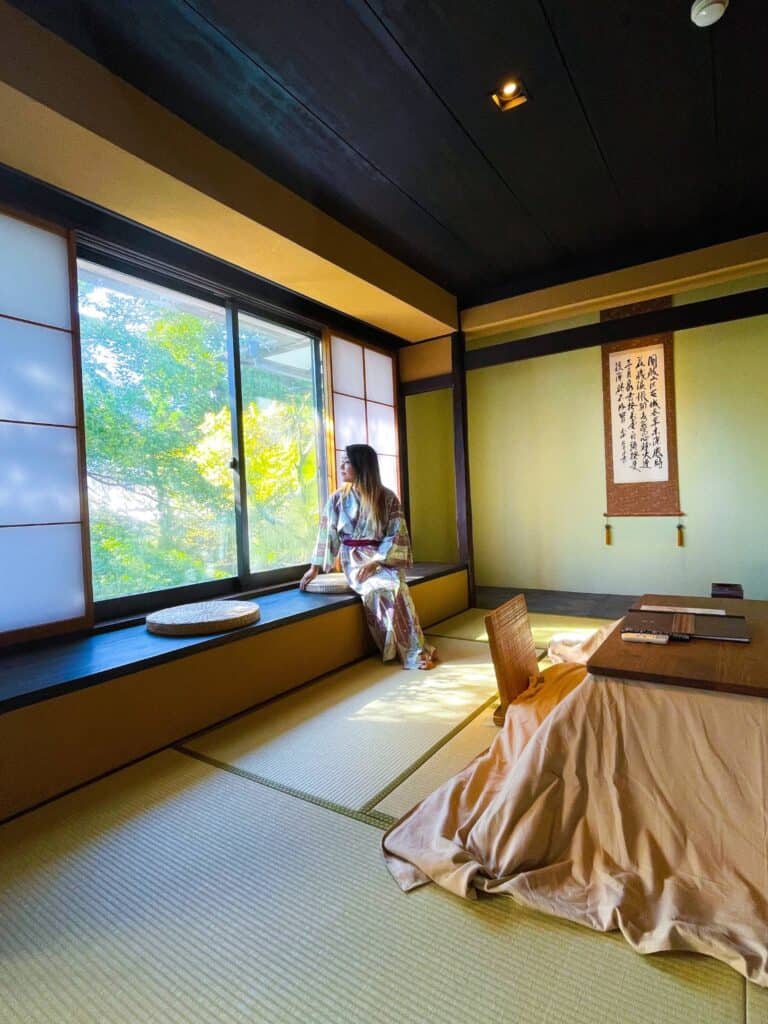 There are 22 guest rooms in total, six pavilions with different atmospheres, 11 guest rooms with open-air baths and five private baths in the vast grounds of 4,000 tsubo.
The rooms are equipped with organic cosmetics and the hotel is also committed to the SDGs. A total of 30 staff (15 of whom are foreign nationals) provide the ultimate omotesando for all travellers.
Looking at the exterior alone, it seems like an inn that has only been built in recent years. However, when we took a walk inside, we found many things that history buffs would enjoy.
Arriving at Matsuzakaya Honten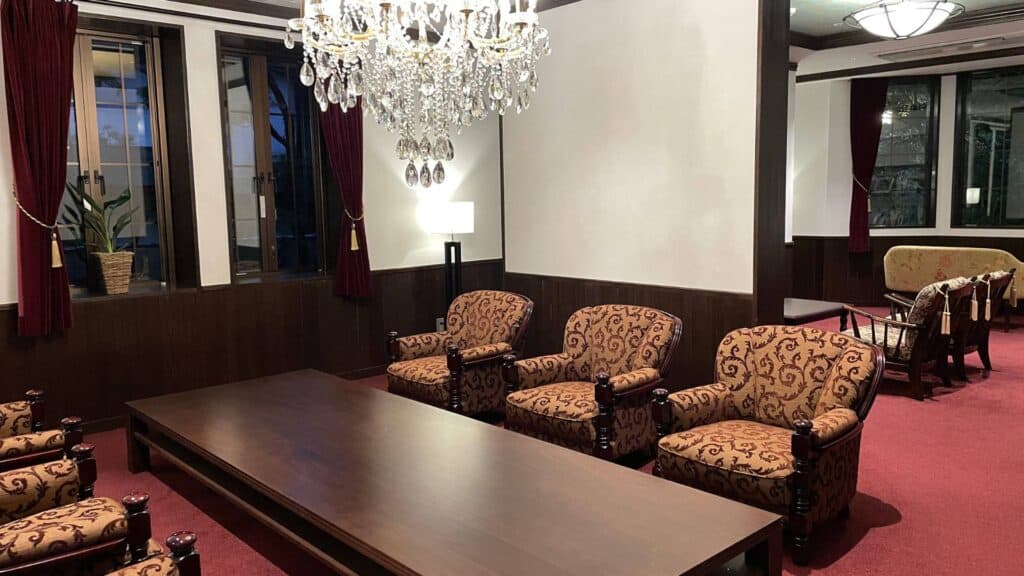 Upon arriving into the hotel, you will be warmly greeted by the staff. Sitting you at one of the comfortable tables at the lounge, you will be welcomed with a welcome drink and sweets. It is just what you need to get yourself sorted and settled into this gorgeous ryokan.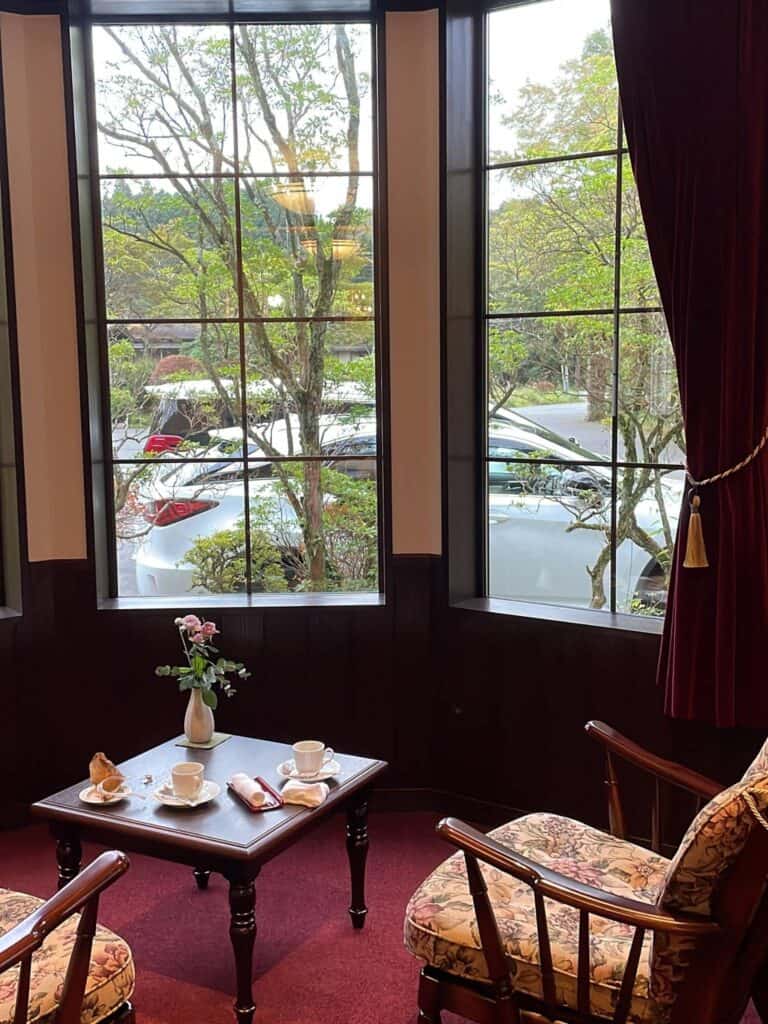 At the lobby and lounge, you will feel like the history has suddenly jumped from modern to Taisho-roman. There are seats in the lounge where you can enjoy your coffee while looking out over the garden.
History of Matsuzakaya Honten
Let's take a look around the 360-year history of Matsuzakaya Honten. Every single passageway has a different atmosphere and every turn and look will bring you something unique to admire.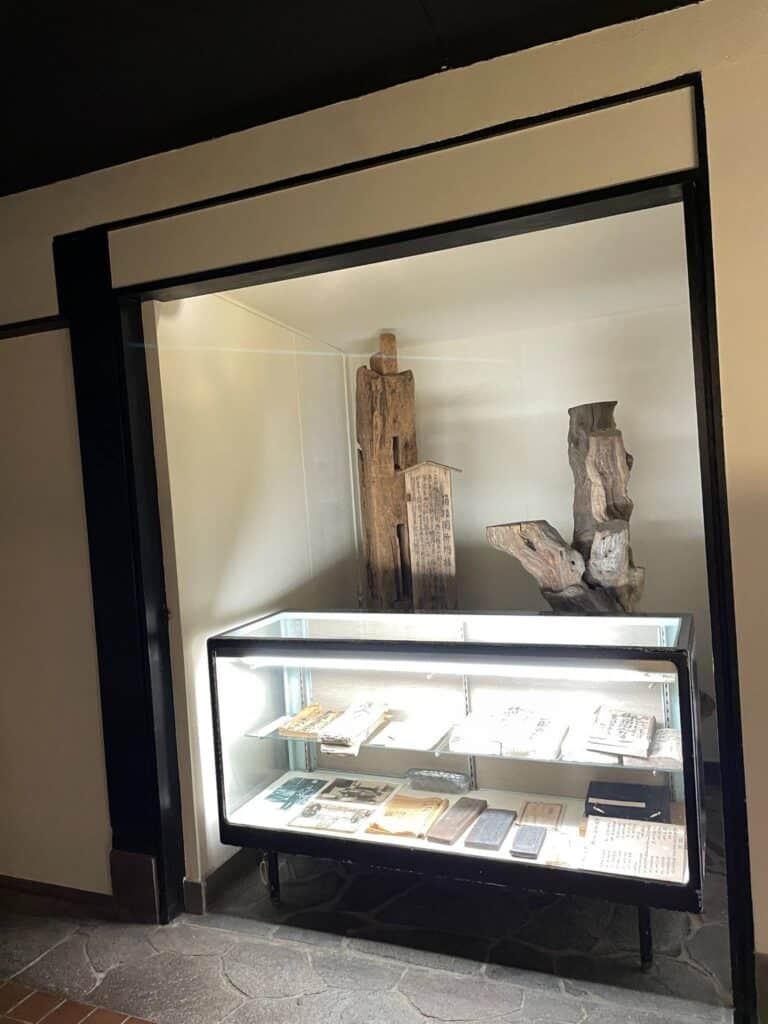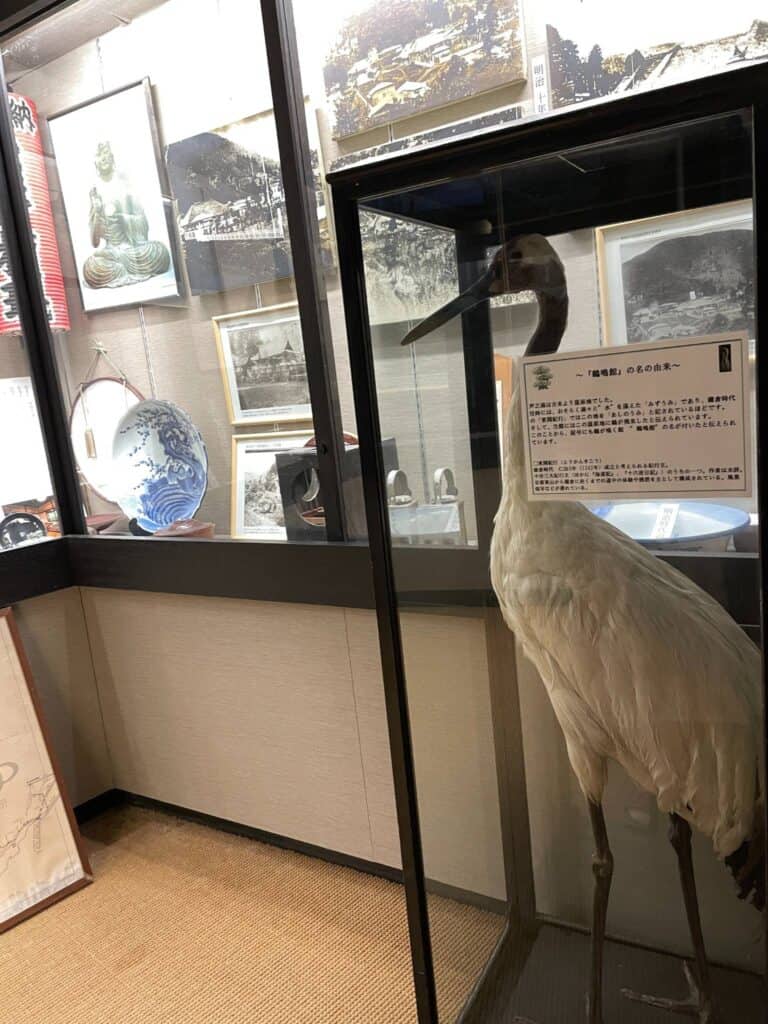 Within the compound of the hotel, there is the historical reference room, displaying documents related to Matsuzakaya Honten and the hot springs of Hakone.
One of my favourite rooms is a common room with a modern yet historical atmosphere. There are different card games and board games set up for you to enjoy. During winter, the fire is lit here, bringing together an extra cosy atmosphere. It is a great place to lounge and relax.
Coming down the hall, you will notice a huge mirror. In fact, this mirror was used in the Hakone Detached Palace and is called the "Tei no Kagami" (Mirror of the Emperor), which is said to have been used by the Imperial Household. It was donated from France in 1904.
Hot spring at Matsuzakaya Honten
Matsuzakaya Honten has public, private open-air baths that can be reserved and also open-air baths in certain rooms. There are five private open-air baths that you can make a reservation upon check in. The private open-air bath is connected to a private room with a shower for you to use freely.
Matsuzakaya Honten is famous for their hot springs. The hot spring here is well-known for being an abundant flow of 200 litres per minute, allowing guests to fully enjoy the freshly created "100% free-flowing hot-spring water".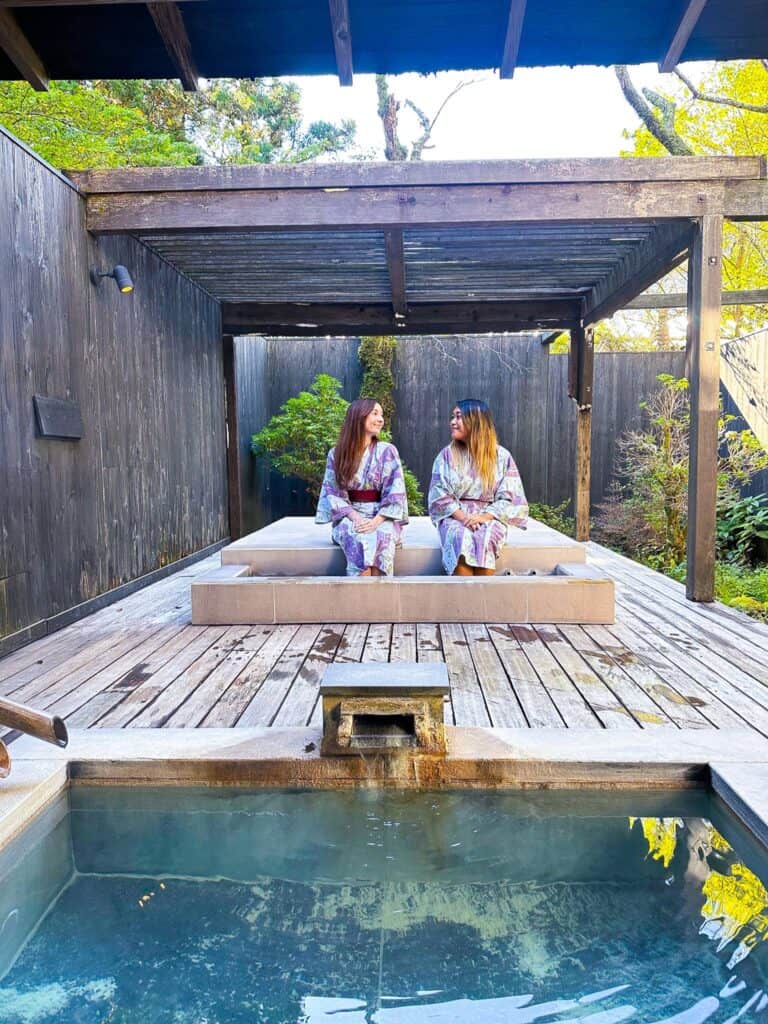 Ashinoyu Onsen is the only nationally renowned hot spring in Kanagawa Prefecture to be selected as a National Recreational Hot Spring Resort, which is recognised as a hot spring resort with outstanding recreational qualities such as spring quality.
Sulphur spring water is expected to remove sebum and dirt, promote blood circulation and metabolism". Sulphate springs are known to coat the skin, restore elasticity, moisturise and keep it moist and moist. The water is also effective for arteriosclerosis, trauma and itchy skin.
It is said to be a rare hot spring containing all three major qualities for beautiful skin: a bicarbonate spring that dissolves sebum and makes the skin smooth and beautiful like soap, and a bicarbonate spring that is expected to be effective against skin diseases.
Rooms at Matsuzakaya Honten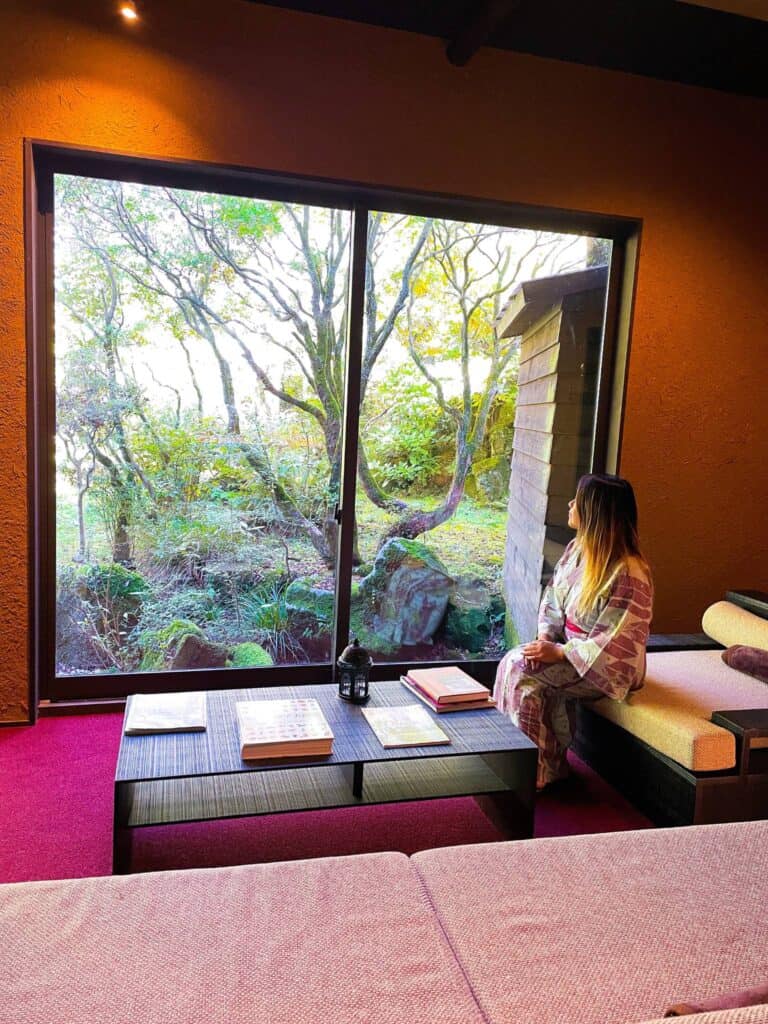 The room we stayed in this time has an open-air bath. This room was built in 1923 when the family of His Imperial Highness Prince Ikehito of Kanyinomiya went on a summer retreat to the imperial villa Shotsuru Sanso in Matsuzakaya Honten, and was extended as His Highness' living room, which was moved to its current location in 1931.
The open-air bath is not extremely spacious, but it is just enough for you to take a soak and enjoy your time in the bath.
It is wonderful to be able to enjoy such 100% unprocessed hot spring water in your room. The hot spring water is a proof of the high quality of the hot spring water.
The hotel adopts an all-inclusive style, which is rare among ryokans. You can have softdrinks as well as alcoholic drinks through the time of your stay.
Dining at Matsuzakaya Honten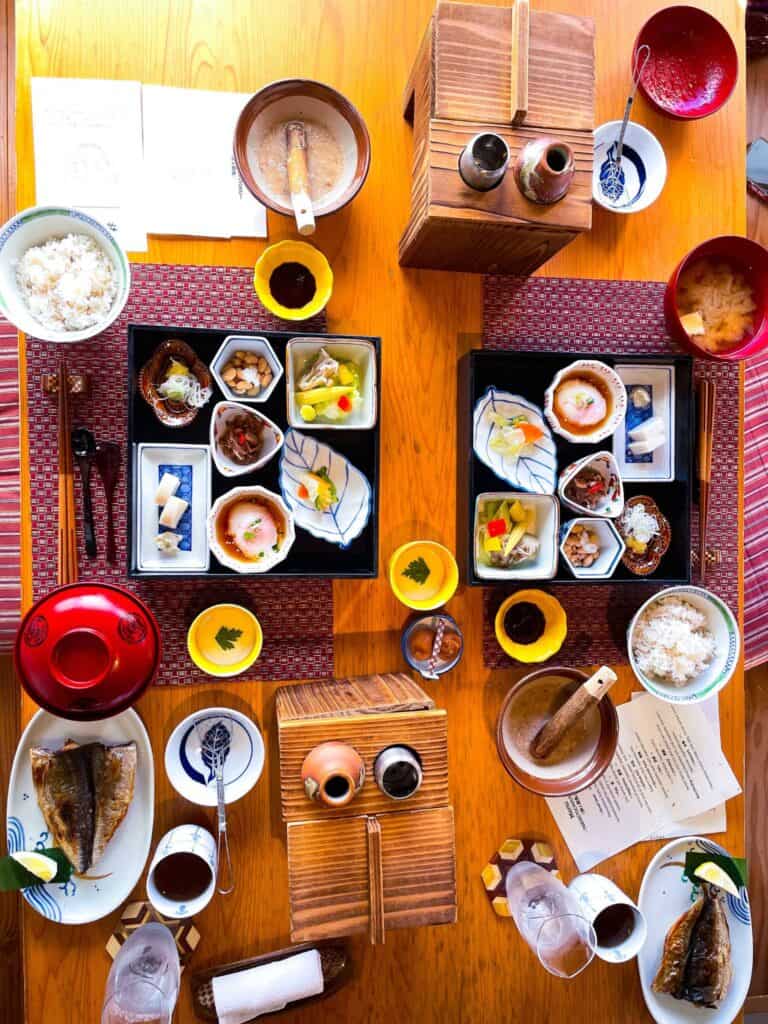 For dinner, guests can enjoy 'Shukuba kaiseki cuisine' and for breakfast, 'traveller's breakfast' includes barley yam to nourish the body.
The dinner is a multi-course traditional Japanese experience, where you get to indulge in all kinds of flavours.
Mountain cuisine gives the impression of being plain, but this is not the case at all. There are the seasonal vegetables and the colours are very colourful. Every dish is different from the other and the meal is truly an experience.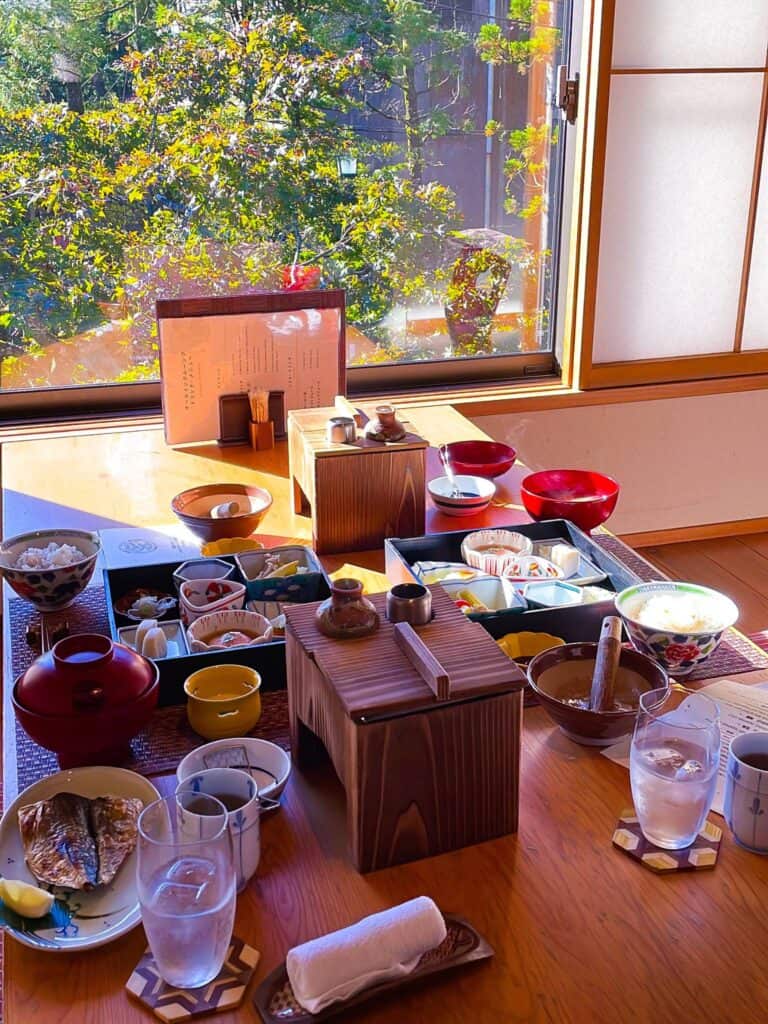 You might not notice it at dinner, but coming back to the restaurant at breakfast time, you will notice a beautiful view from the window.
The breakfast menu is very elaborate. Sticking to the motif of creating a meal that gives you a lot of energy for your journey, this meal is full of protein and is sure to fill up your stomach.
A very stylish inn with a long history and tradition. The quality of the hot spring water is excellent, and the fact that you can enjoy your own private onsen your room as long as you like, is a strong point that cannot be replaced by anything else.
There is so much to see in Matsuzakaya Honten, it is truly an incredible experience.