FLIP TRAVEL PLANNER
We help you PLAN so you don't WASTE TIME
ALL YOU NEED TO START YOUR JOURNEY IN JAPAN
If you're planning a trip to Japan but unsure or overwhelm with all the things to do, places to see; or if you want to avoid wasting your time on tourist traps and truly dive into the Japanese culture, then we might be exactly what you need!
Organising a trip can take hours and hours. Looking up flights and accommodations, checking all the activities and tours, comparing options… the list goes on and on. Checking online might also lead you to tourist traps. If you're interested in ticking off all the major sights but also discover unique hidden gems, Japan Travel Planner can be your local friend in Japan.
USEFUL & HANDY
No stress on your side, just get ready to enjoy your trip to Japan
FLEXIBLE & PERSONAL
Pick and choose what the package you need for your trip
CONVENIENT & EASY
Here for you every step of the way for your travel to Japan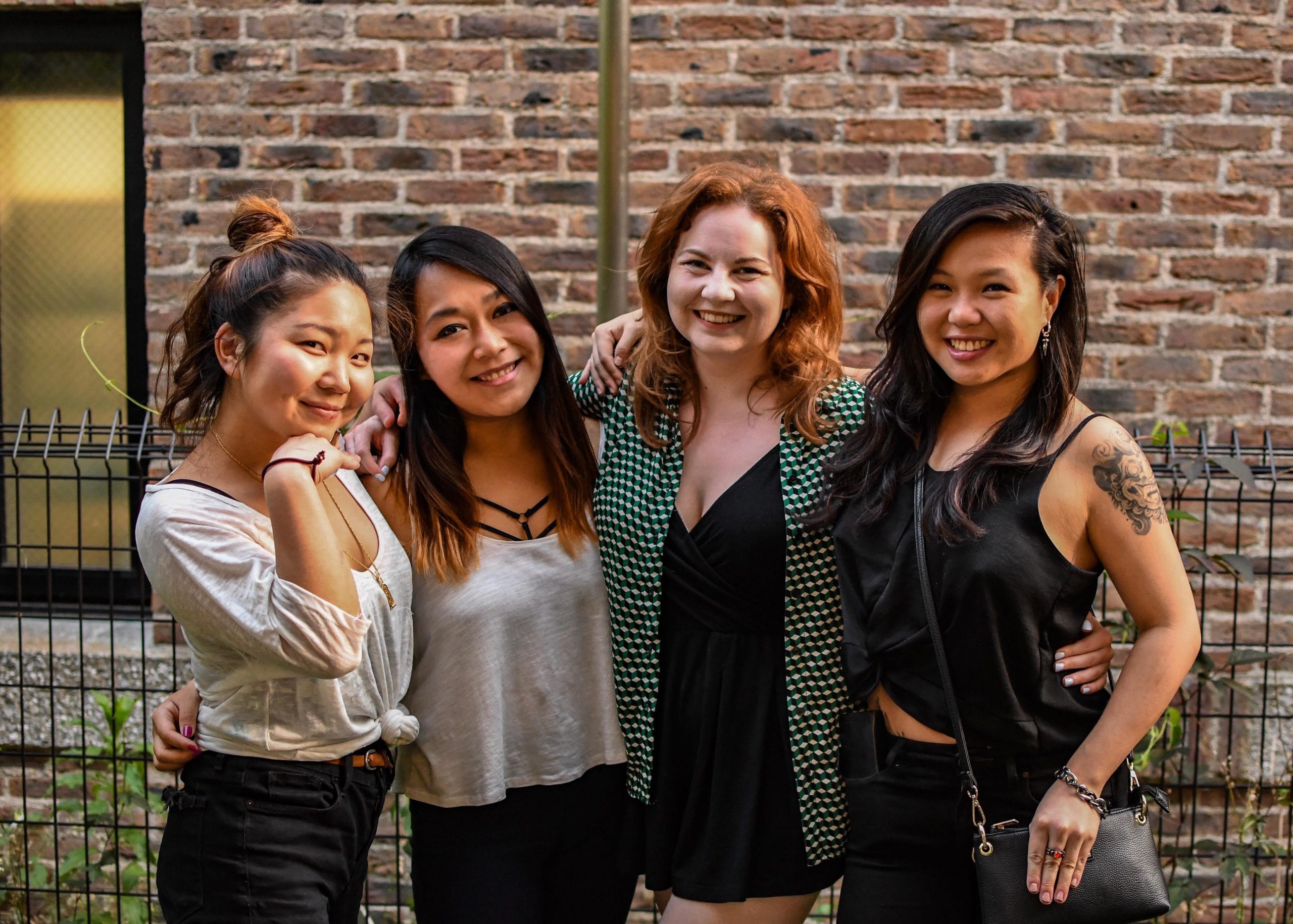 Just like you, we are Japan lovers from all around the world. During the 10+ years that we have lived here in Japan, we have discovered and visited countless famous tourist attractions as well as unique and underground places. We are now proud to say that we are experts of Japan and would love to share the knowledge with all of you!
No matter if it's your first time visiting Japan, or if you're a seasoned Japan lover, we are here to show you the ins and outs of Japan, in a way that you won't easily find by yourself. Come and join us on an amazing time around the city and uncover a different side of Tokyo you have yet to see!
Meet your personal Japan travel guide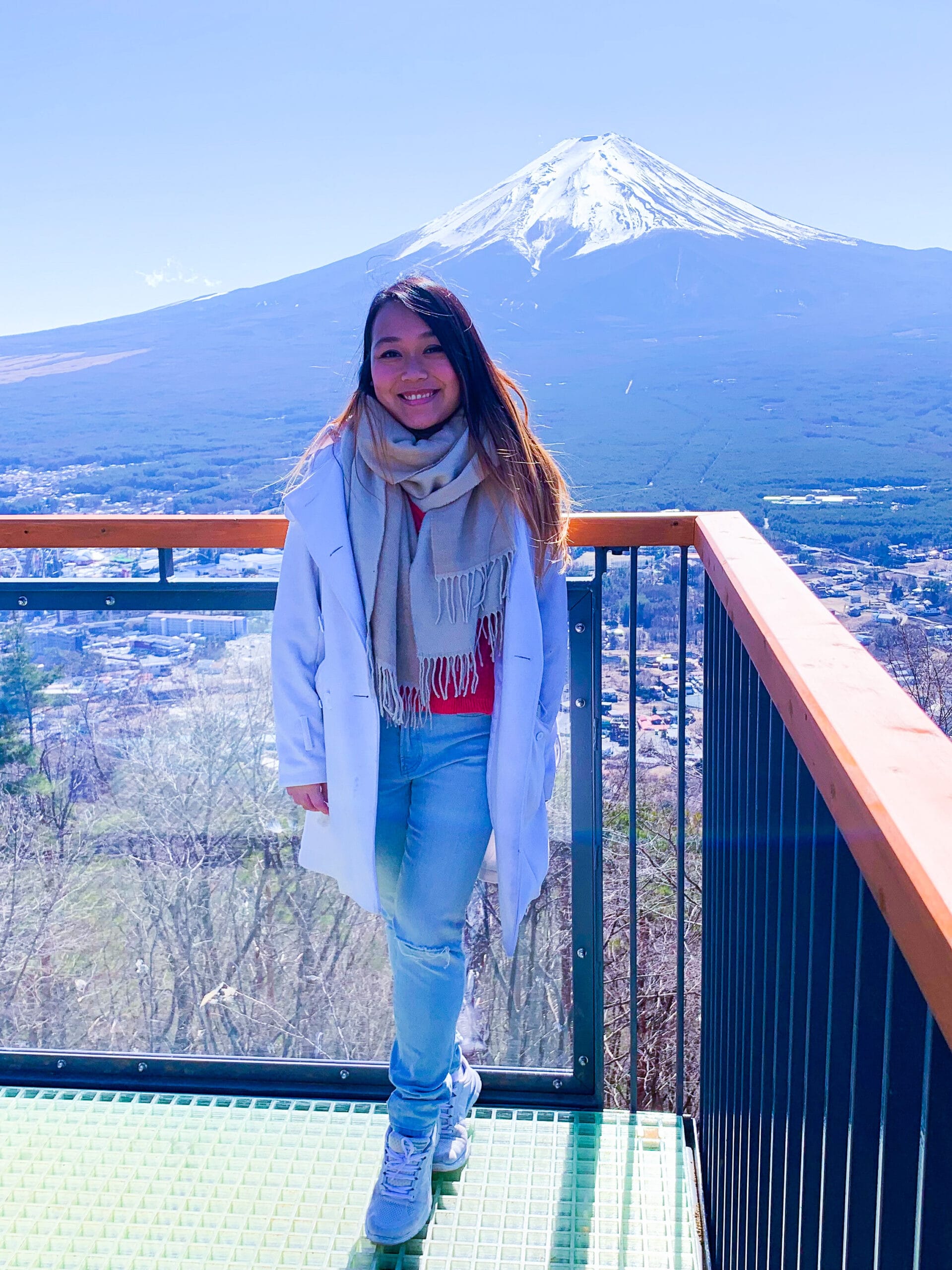 Hi! I'm Venese, the founder of Flip Japan Guide. Having lived in Tokyo for over 10 years, I have travelled all over the country and worked in the travel industry for 5 years. Beside all the major tourist attractions, I'm obsessed with finding hidden gems and hole-in-the-wall spots around town. It is my mission to shine the spotlight on local neighbourhoods and showcase the history of culture of these places. 
In 2018, I collaborated with different brands and spent the year visiting over 300+ restaurants, bars and clubs. Having worked with all kinds of local tourism boards, having devoted my time and energy creating Flip Japan Guide, through talking to local business owners and spending time soaking in the culture, I'm proud to show you the ins and outs of Japan.
We provide our expertise and knowledge about Japan, to help you make the most out of your trip. We will recommend everything personalised and customised to you and your trip. You will be able to get insights into: 
Things to do
From famous attractions and little known gems, we can't wait to share the ins and outs of Japan with you.
Nature & Culture
If you're a nature and culture lover, you will be impressed by the beautiful sights around Japan.
Seasonal Events
There are many events, festivals, exhibitions, seasonal sights you can enjoy in Japan all year round.
Activities
Experience the authentic Japan by joining workshops, activities and experiences let you truly get in touch with Japan.
Hotels
Depending on what you're interested in, let's find the perfect accommodation for you.
Restaurants
There are so many places to eat in Japan, it can be overwhelming. We don't like tourist traps and we're not going to send you to any
Discounts
Depending on where you want to go, we might be able to provide a range of discounts for you!
Japan Travel Guide & Information
To help you navigate the country, we will provide simple and easy-to-understand information to help you navigate Japan.
Japan Travel Packing Checklist
Check off what you need and what you don't need to bring
Access to local community and events
Make local friends and meet up with different travellers
20% off all FLIP tours
Join us in exploring Japan, from mainstream tourist attractions to underground local spots
What can your package include?
Consultation Call to talk all about Japan
Transportation Information
Accommodation recommendations
Ask me anything
Need a quick session to get those burning questions off your chest? Book a call with me and ask me anything you'd like about your trip to Japan!
Plan my itinerary
Planning a trip can be stressful, especially for such a different country like Japan. Based on what you like, let us handle everything for you!
Custom trip
Want us to get you around Japan? Or maybe you want support in case you have any questions when you're in Japan. We are all about persoanlising your experiences. If you're interested in customising your trip, start with a free call!
Pricing
After the free consultation call, we charge 85 usd/hour.
We are transparent in our pricing. We don't put a mark-up on anything or get sponsored to recommend. We only suggest places that we love.
As a reference, a one-week itinerary for first-time visitors usually takes around 5 hours to plan. Keep in mind that we personalise and customise every single plan so this heavily depends on what you want to do.
Consultation
Book a free consultation call and let's see if we're able to help you with your trip to Japan
Choose
Choose the package that best suits what you need and let us know how you want your ideal trip to be
Relax
Let us know how often you want to hear from us and then sit back, relax, and let us take care of your Japan trip
Travel to Japan
Get ready for your trip to Japan with our pre-departure guide. Enjoy your travel to Japan!
Testimonials & Featured Guests
"HIGHLY RECOMMENDED – really fun experience where we discovered places that we would never have found on our own. The game took a real interest in our interests & we felt like we were exploring with friends!"
"My experience with FLIP Guide was by far the best time I've ever had. The game was fun, knowledgeable, friendly and helpful. We had a great time walking around town! Thank you!"
WE HELP YOU PLAN
SO YOU DON'T HAVE TO
Frequently Asked Questions
Why spend money on a travel planner when I can do everything by myself?
You can absolutely find everything by yourself. But it can take a very long time finding the right information and knowing how to avoid the tourist traps. If you're interested in visiting hidden gems and local spots, then we are here for you. 
Is it expensive to travel to Japan?
While a lot of people think that Japan is an expensive country, there are actually quite a few ways to save money while you're here. We know where you can save money and the areas where you can splurge, if that's what you want to do. 
You can find out more about is it expensive to travel to Japan here. 
Is it safe to travel to Japan?
In general, Japan is a very safe country. According to the Safe Cities Index 2019, created by the Economist Intelligence Unit (EIU), Tokyo has the highest overall safety score in the world; Osaka isn't far behind in 3rd place. Even as a solo traveller in Japan, there are many ways to safely travel in Japan.
Read more about if it is safe to travel to Japan here. 
What is included in the package?
Every package is customisable and personalised to suit what you are looking for. Here are some of the things that can be included in your package. 
Consultation call

Transpotation information

Accommodation recommendation 

Full Itinerary- including daily itinerary and activities

Restaurant recommednation 

Chat support 
Ready to start your Journey to Japan?
Fill out this quick form, book a free call and let's talk about your Japan trip!
Do you know about the Suginami Ward in Tokyo? It is one of the 23 wards of Tokyo, with various unique neighbourhoods and areas, along with different things to do and sights to see. If you are wondering what is Suginami ward, the different areas inside Suginami, best...