Sosanji Bar is one of the best places to have a drink in relaxing mood. Literally. Located on the second floor of a small building in the quieter side of Shimokitazawa, this is where you should go to enjoy some quality liquors.
Open since 2012, Sosanji is a modern take on the traditional "bar" which is evident through their alcohol selection, interior and laid-back feel. In spite of the absence of the traditional, Sosanji doesn't lack the professionalism that is expected at the high-end bars. The master here is knowledgeable about the alcohol, understands good service, and in tune with good music.
We were blessed to have sat at the bar where he taught us about the different variety they serve as well as impressed with his song choice, Tupac coming in strong as we rolled in.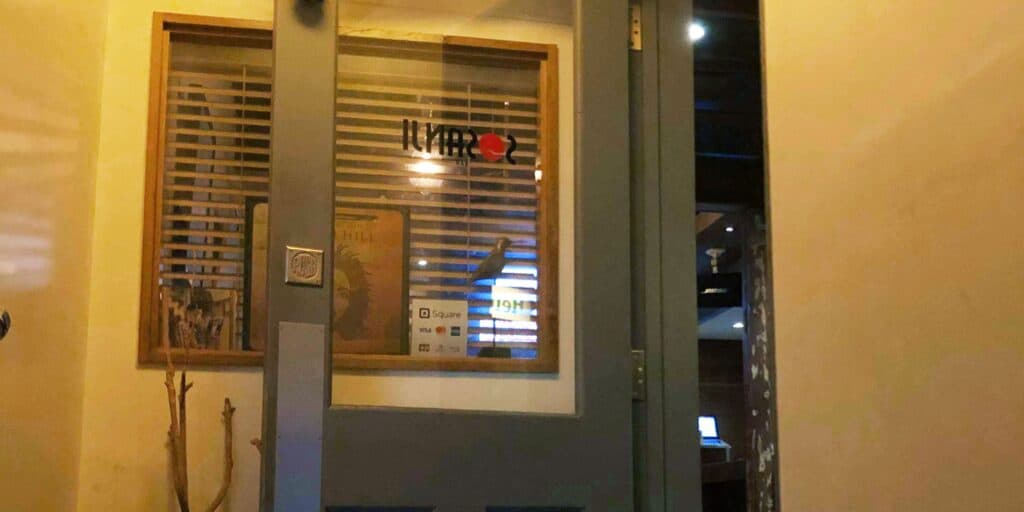 The interior here struck me as Japanese minimalist meets Scandinavian design with a splash of the old-school. The place is big enough to hold small events, which they do, with seating at the bar and two tables for groups. They've got a TV which was playing a surf clip which was a nice change of pace from the usual movie found at different bars.
Although the drinks are a little bit more expensive, the selection and quality we think is worth every yen. They have a variety of international alcohol as well as hard to find Japanese ones. Until our visit to Sosanji, we never knew that Japan is making rum, and some damn good rum for that matter. But the MVP for me thus far at Sosanji is the Malfy Gin, gin with lemon. For any G & T lovers out there, this is a must try.