An intimate bar, taking you back in time.
Tucked away on the second floor within the drunkards quarter near Sakuragicho, you can stumble upon Ultra. A relatively new bar where the master serving up a variety of simple cocktails and often times you'll get a small bowl of Japanese snacks to go along. The place itself can't sit a lot of people, about 10 seats at the bar, which is a take on the common "snack" bar popular around this area. But don't fret, you'll still be welcome if you're with a bigger group as long as a few people don't mind standing.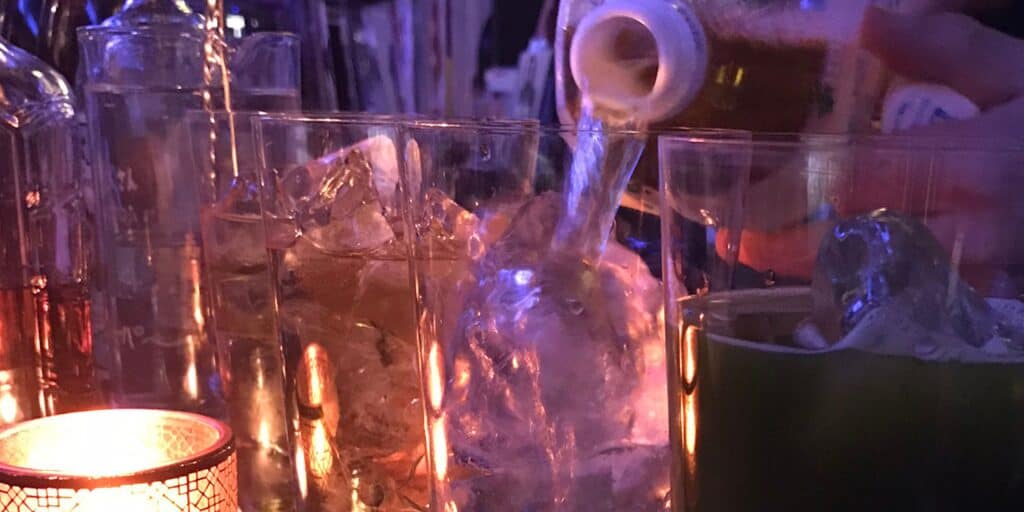 What distinguishes this bar from the others in the area is the vibe it gives through it's music, decor, and ultimately through the master. The master here DJ's himself, with friends coming in to take their turn on the turntable every now and again. The genre ranges from disco to funk, house to old school hip-hop; it's a great place to discover some new music. The place is dim lit decorated with a few record jackets, retro items and some art.
If you find yourself wondering around Sakuragicho/Noge area, hit up Ultra to relax and have a few casual drinks.