If you are looking for restaurants in Hiroo or the ultimate hang-out spot to satisfy your needs in every way possible, then you should check out EAT PLAY WORKS. This brand new building has some of the most incredible food I have ever had, a dream working space and a relaxing gem in the middle of the big city. I'm excited to share my experiences here with you!

One of the best ways to explore Tokyo is to visit the local areas and immerse yourself in the local culture. If you want to explore local areas, we have created scavenger hunt adventures personalised to your interests, filled with fun facts, clues and puzzles. If you're curious, you can check out the games here!

Check out the Flip Japan Games here!

Where is Eat Play Works
EAT PLAY WORKS is in Hiroo, just a 2-minute walk from the Hibiya Hiroo station. Hiroo is a convenient spot close to major areas such as Shibuya and Roppongi. There are multiple embassies here, along with small restaurants, boutique shops and international schools.
Hiroo is a high-end neighbourhood popular for expats. I personally love this area because of the incredible amount of delicious restaurants you can find here in Hiroo and a sense of a close international community.
Overview of EAT PLAY WORKS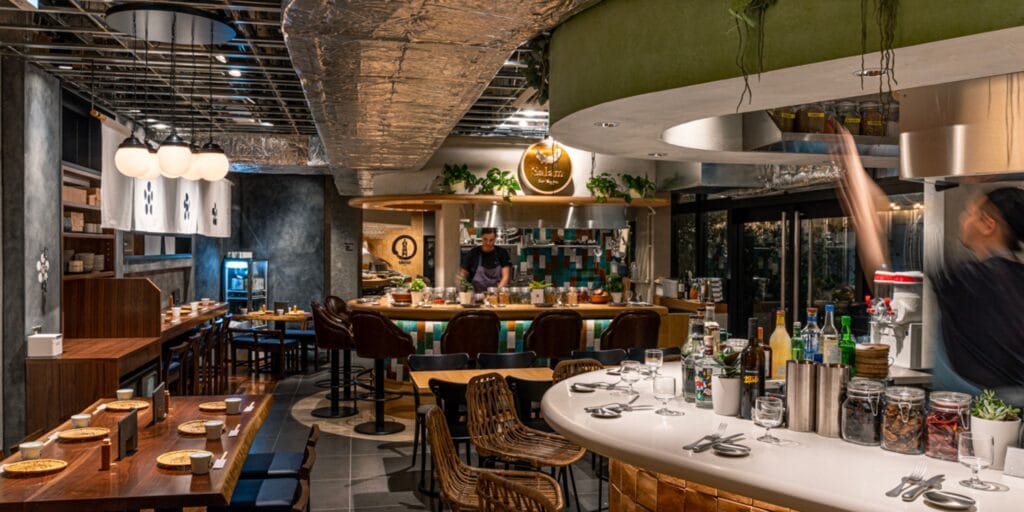 The concept of EAT PLAY WORKS is to create a space where you can merge lifestyle and workstyle, along with incredible food, just like what the name suggests.
The first two floors consist of an open-space area featuring different restaurants. You can think of it as a classy international food court. There is also a relaxing outdoor area, which is surprisingly spacious, great for people to hang out at, especially when the weather is nice.
The third and the fourth floor consist of the member's lounge. It is a comfortable members-only space, where members can work and also hang out. In the event space area, they offer a variety of member's events. There is also a terrace where you can relax and enjoy the surprisingly secluded and quiet space.
The fifth and the sixth floor are where the offices are. The offices are created as places you can focus and work quietly, with the minimalist designs. The interior reminds you of a European hotel and the atmosphere makes you want to dive straight into your work.
The Restaurant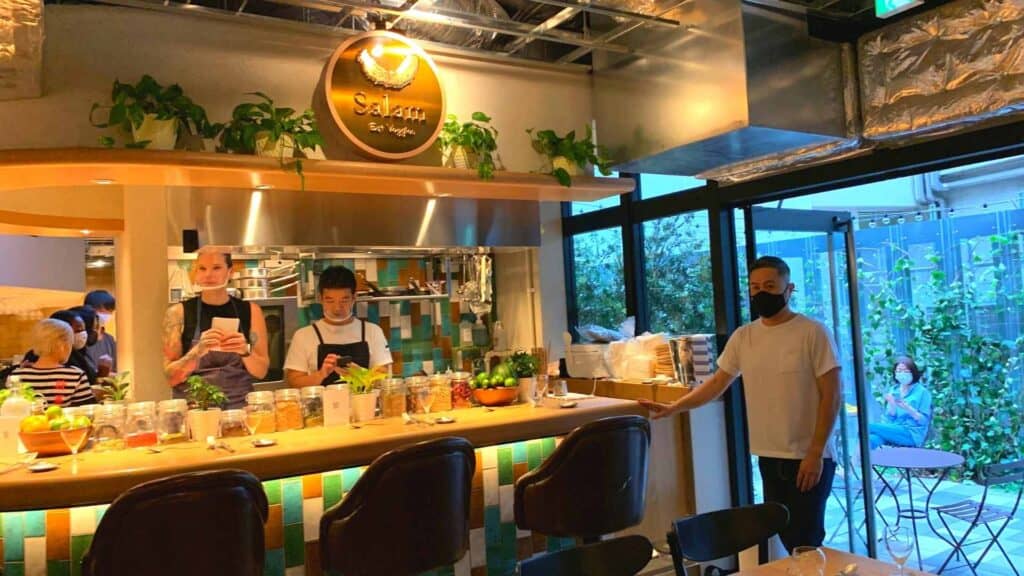 Oh, did I mention not one, but multiple restaurants here at Eat Play Works in Hiroo are created by Michelin-star restaurants and chefs? To name a couple, you can find "Bistro Némot", created by "Lefel Vesons" with two michelin stars and "OXOMOCO", with its branch in Brooklyn, New York receiving a Micheline merely five months after its opening. By the way, if you're interested in checking out cheap Michelin-starred restaurants, have a look here!
The quality of the food experience here is incredible and yet the close and comfortable space of THE RESTAURANT makes it incredibly easy for you to feel relaxed and enjoy your meals, while possibly making some new connections. Each restaurant is set up in a style that makes you feel like you can fully indulge in the experience of the meal.
Every restaurant is different from the other here, all with their own twist and spin. From Japanese food such as sushi, soba, yakitori, ramen to foreign cuisines such as french, Mexican, Vietnamese, Spanish, these 17 restaurants are sure to satisfy you.
If you are in the neighbourhood here in Hiroo and looking for a restaurant, check out one of these many places. I had the pleasure to try out three of the restaurants here, including Mutsuboshi, Sushidan and Yakitori Satajuro Kakomu.
Mutsuboshi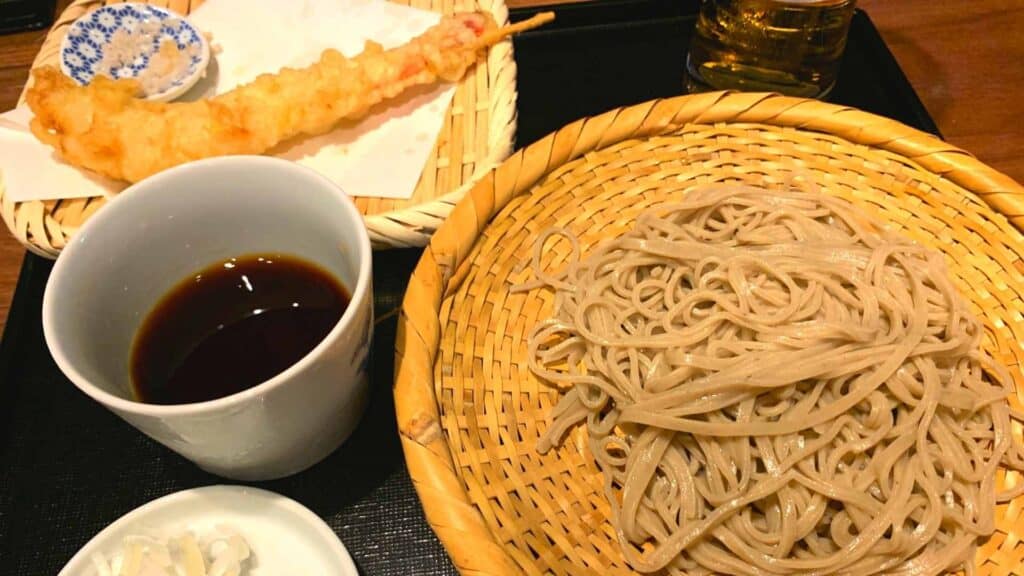 Mutsuboshi is a soba restaurant, specialising in homemade soba and tempura. Their soba is made with a mixture of different types of local flour from Nagano. The texture is a little more solid and stronger than the typical sobas you might be used to. Along with the soba sauce and tempura with just the right amount of dough, it is incredibly delicious.
You might be thinking, isn't a soba meal just a quick Japanese fast food? Although you can have the meal quickly for lunch, it can also be enjoyed as a relaxing dinner meal, like an izakaya. They serve a range of alcohol and local nihonshu from Nagano, as well as a wide range of small dishes.
Sushidan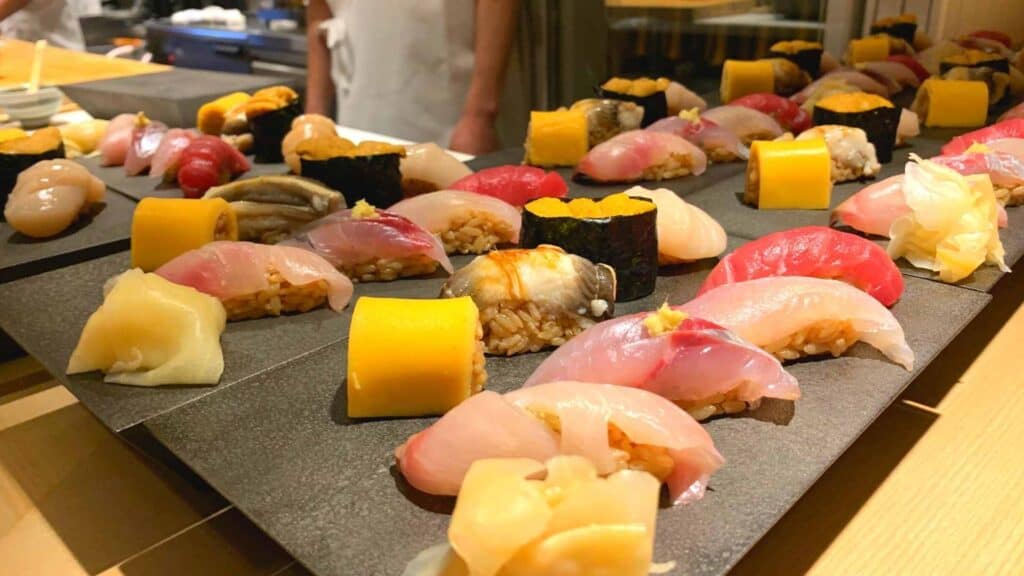 Sushidan is created by the "Hakkoku", a famous sushi restaurant that has won multiple awards in Ginza. Needless to say, the quality is incredible! Not just the sashimi itself, the rice is delicious! It might be weird to say but my favourite was the egg sushi. Words simply can't describe the flavour and texture.
At "Hakkoku", the cheapest set of sushi with 15 pieces cost 12,000yen per person and you would probably think that "Sushidan" costs something similar. You would be happy to hear that a set including 10 sushi is 3,000yen for lunch and 5,000yen for dinner. I would highly recommend you come and try out the sushi here.
Yakitori Satajuro Kakomu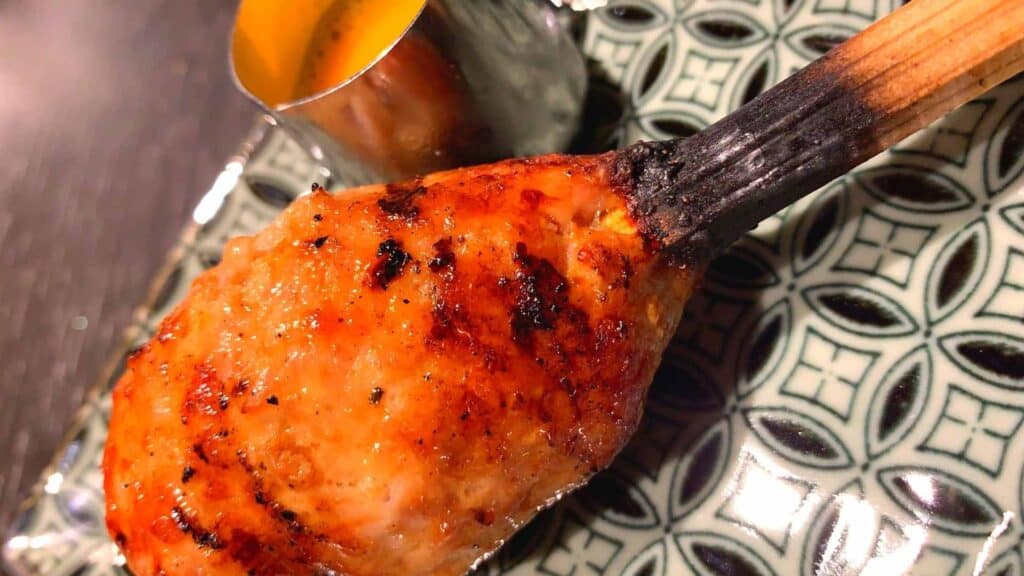 Yakitori Satajuro Kakomu is a yakitori restaurant and their speciality is aging chicken. I had not heard of such a dish until I came to this restaurant. If you have heard of aging beef, you'd probably know that it is the process where beef is aged for a long period of time to get the tender meat. The chicken is processed in a similar way and then grilled with charcoal to create the soft, tender and juicy flavour.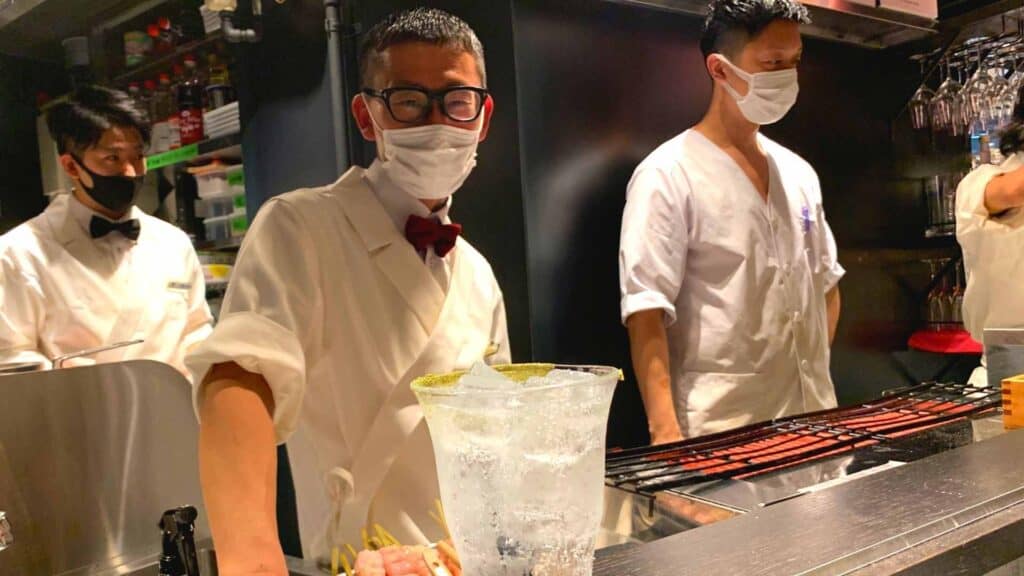 They also have a special "Sansho sour" here. "Sansho" is a type of Japanese pepper and this drink is created with shochu. You can smell the sansho while enjoying your drink and it is refreshing, especially with your yakitori meal.
Eat Play Works Member's area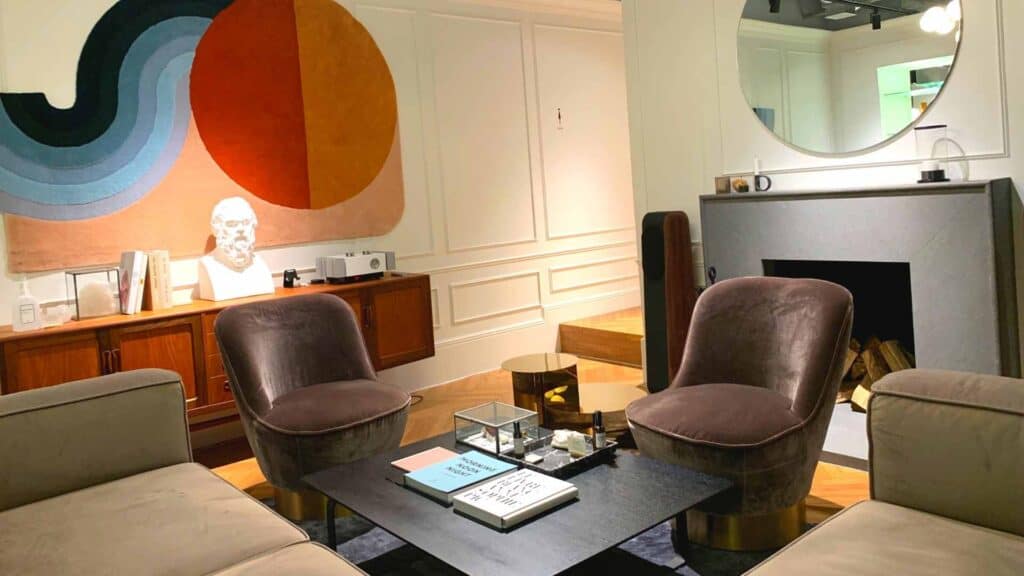 The member's area is what my ideal co-working space is. There are comfortable sofas for you to hang out and chat, along with desks where you can focus and work. There are complimentary snacks and drinks here. The member includes free-flow drinks from 5pm every weekday, including drinks like simple mixers and beer. They also offer some premium liquors, which you will need to purchase.
Regular events are held here, focusing on self-care. They have meditation sessions and events nearly every weekday. You can also rent the space to hold your own events.
Best of all? There is a terrace area where you can come to relax. Even though this outdoor space is in the middle of the city, this area is quiet and created in its own world. They have plants of food species which you can take for your cocktails and a footbath area along with bean bags for you to sit and hang out. You can bring along your drinks to this area and even your pets!
If you are looking for a coworking space, you might want to check out the member's area here at EAT PLAY WORKS. Despite being in such a great location and part of this little oasis, it costs just under roughly 60,000yen a month to be a member here.
If you are curious to find out more about EAT PLAY WORKS, the restaurants, the member's area and the offices, you can check out their homepage, Instagram and Facebook.
—
Want to check out different areas of Tokyo? Click on the area you want to explore and let us give you a tour of some of our favourite spots from famous places to underground spots! Tokyo nightlife: Shinjuku, Shibuya, Roppongi, Nakano, Shimokitazawa, Asakusa, Koenji, Akihabara and more!