Located just a few minutes from the north exit of Nakano station, Strawberry Fields is a convenient stop if you're in the area visiting Nakano Broadway.
With an extensive drinks menu (that includes foreign whiskey and bourbon) and uniformed bartenders who take careful time in preparing each drink to ensure tip-top quality, Strawberry Fields has a classy, almost exclusive vibe to it. Its dim lights and its red and black decor also add to its sleek and modern atmosphere.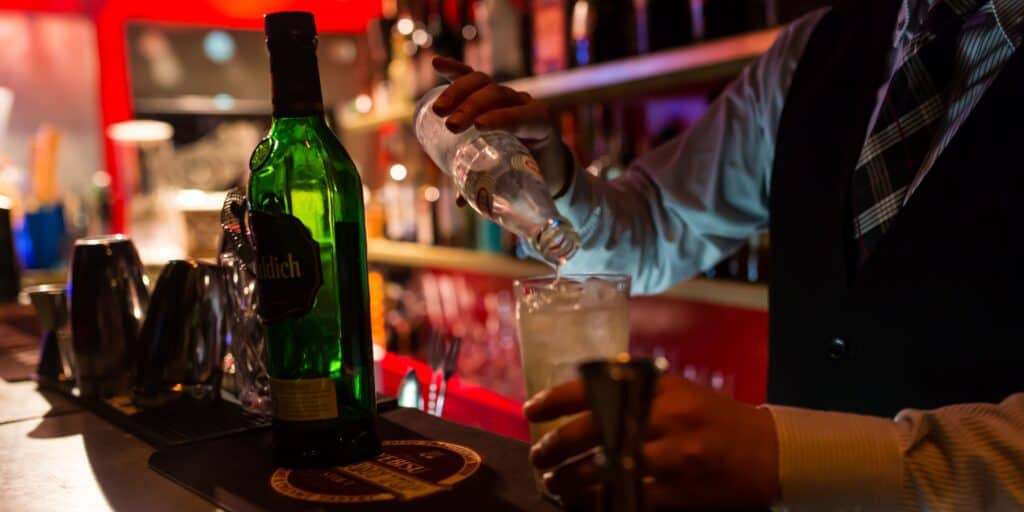 There is also a food menu, and the dishes served here are restaurant-quality, making Strawberry Fields a great place for a slow and relaxing date. (P.S. We recommend the fish-and-chips, and their pasta dishes.)
There is a cover charge of 300 yen, but the drinks are well-priced and masterfully mixed, and the food is delicious. Stop and smell the roses here in Strawberry Fields while enjoying great food and perfectly crafted drinks.