Have you ever heard of the Tokyo neighbourhood, Nakano? Are you thinking about visiting this unique area of Tokyo or even staying in Nakano, and wondering what are some things to do, places to visit and restaurants to check out?
There are so many neighbourhoods and areas in Tokyo. Besides the famous towns like Shinjuku, Shibuya and Harajuku, there are many incredible places and spots in Tokyo that are worth a visit. If you're looking to visit a local neighbourhood and check out some hidden gems, Nakano might be a great place to check out. In this Nakano area guide, let's have a look at what to do in Nakano, where to eat and drink in Nakano, where to stay in Nakano and some hidden gems in the area.

One of the best ways to explore Tokyo is to visit the local areas and immerse yourself in the local culture. If you want to explore local areas, we have created scavenger hunt adventures personalised to your interests, filled with fun facts, clues and puzzles. If you're curious, you can check out the games here!

Check out the Flip Japan Games here!

What is Nakano?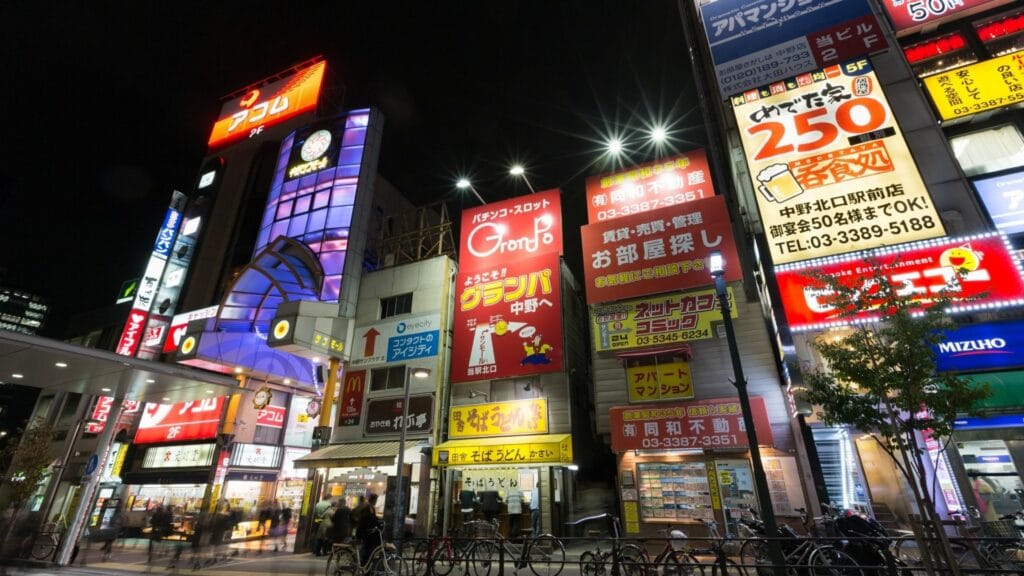 Nakano is on the West of Shinjuku on the Chuo line, it is a densely populated residential area with many affordable and unique hidden spots. For anyone who loves to explore the retro backstreets of Japan, Nakano is the place to visit. Labelled as the 'quieter' version of the famous Akihabara, Nakano offers many anime, manga, and video game stores that are one of a kind. With everything being in close proximity to the station, Nakano is a popular place to visit if you are feeling like going back in time to indulge in old-style Japan.
Things to do in Nakano
Araiyakushi Baishouin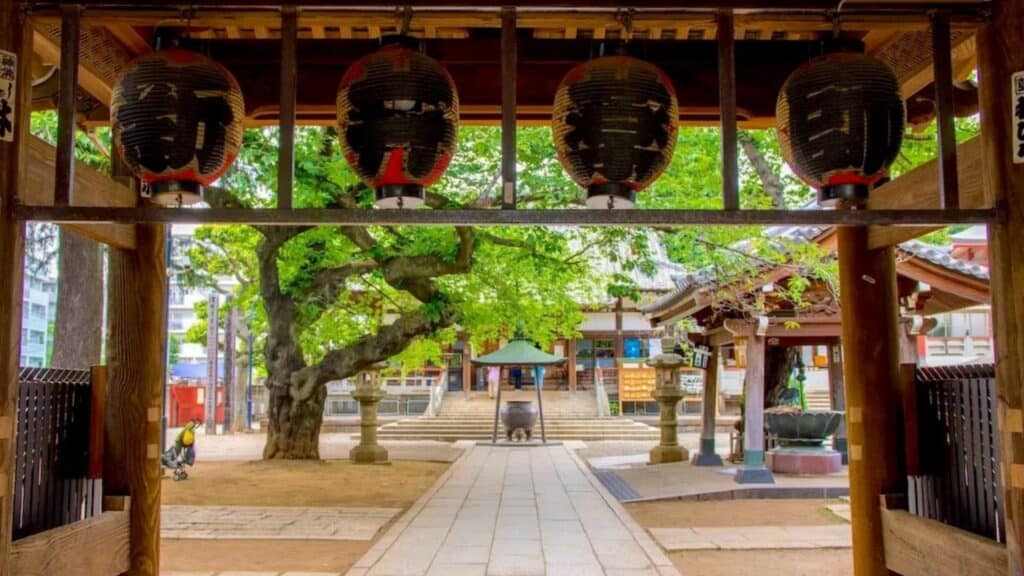 Hidden in a residential area is the beautiful Araiyakushi Baishouin, it is the largest temple in Nakano and is known as the 'God of Eyes.' This has its roots in the Edo period when a Shogun named Hidetada went to the temple to pray for a cure for her daughter's eye disease. The temple is also known for bringing good luck for child-raising.
Araiyakushi Baishouin is also a popular place for locals to view the cherry blossoms in spring.
Find out more about Araiyakushi Baishouin here on Google maps.
Araitenjinkitano Shrine
Araitenjinkitano Shrine enshrines Sugawara no Michizane, who is considered to be the god of both Bunbu and Buddhism. The deities of Araitenjinkitano Shrine are "Sugawara no Michizane" and "Ukemochi no Kami", the god who controls food.
The village of Arai that was located here was blessed with abundant water. They prayed to Tenjin for protection from the flood damage of the Myoshoji River and prayed for a good harvest to Ukemochi, the parent of all food. Many people pray for construction safety, traffic safety, and prayer.
Although the date of construction of this shrine is not clear, it was called Tenmangu Shrine in the olden days, and during the Tensho era (1573-1592), it was reconstructed by Arai Yakushi's founder, Samon Yukiharu. Even before that, it was a guardian shrine of this area.
Here in this shrine, there is a cow statue. It's believed that if you have an unwell body part and stroke the corresponding body part of the cow, your health will improve.
Find out more about Araitenjinkitano Shrine here on Google maps.
Nakano Sun Mall Shopping Street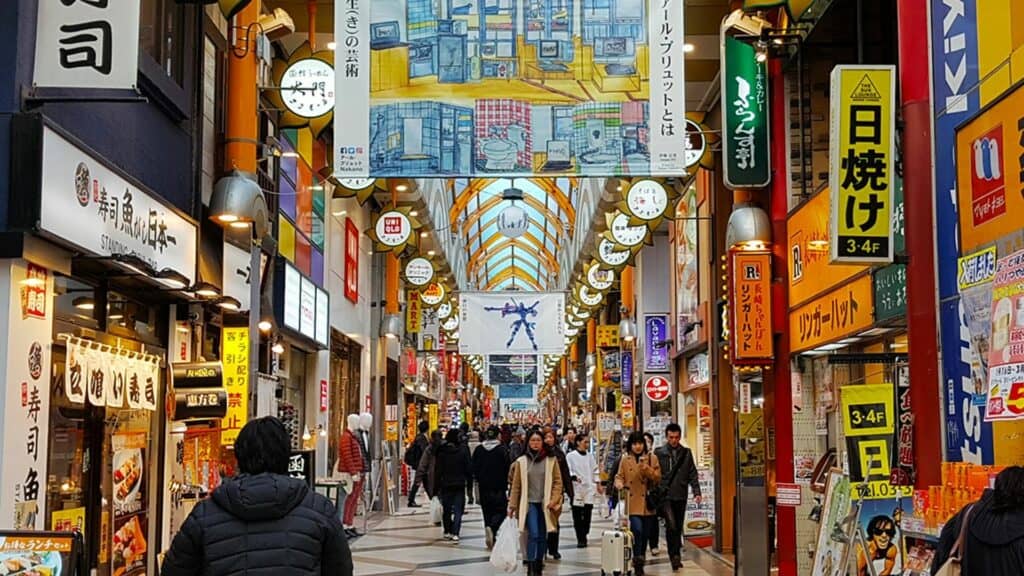 Immediately after leaving the north exit of Nakano Station, this is a lively shopping street where many people come and go every day! Walking through the large orange arcade, there are a lot of cheap and delicious rice shops, delicatessen shops and clothing stores that are nice for living alone.
Here are some of the most unique shops you should check out in Nakano Sun Mall Shopping Street.
Oyaki-dokoro Refutei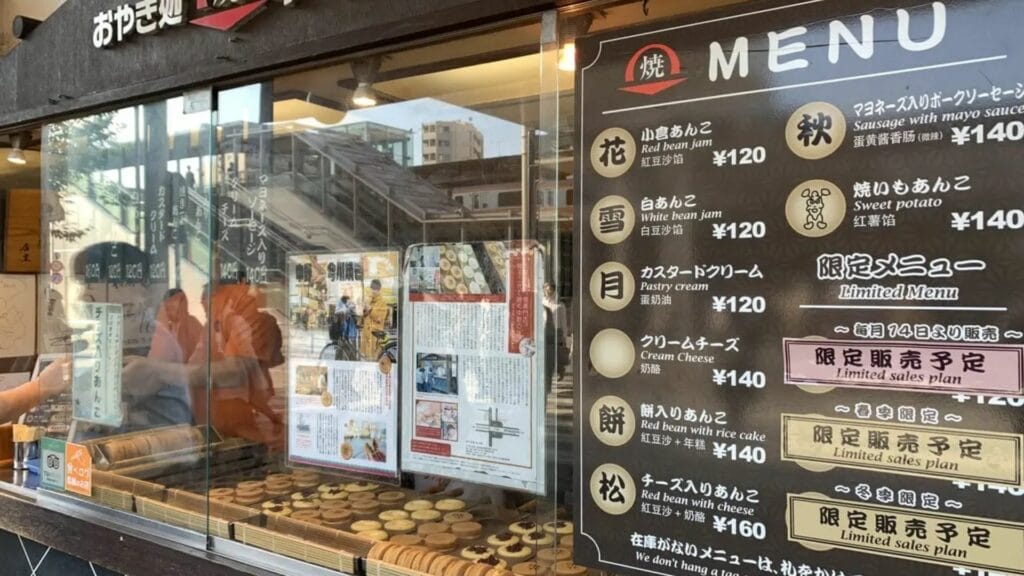 Refutei is a shop that sells hot and freshly made large-sized Imagawayaki. Imagawayaki is a Japanese dessert. It is made of batter and filled with different stuffings, usually azuki bean paste. It is similar to Dorayaki but Imagawayaki consists of two separate pancakes sandwiches together.
When you leave the north exit of Nakano Station, you will be drawn to the sweet and fragrant scent that drifts from Refutei.
One popular item here at Refutei is imagawayaki with anko with cheese stuffing. The sweetness of the bean paste and the faint saltiness of the cheese go great together. There are also different types of branding irons decorating the Imagawayaki. Imagawayaki is a sweet that fills your stomach and is perfect for cold winters.
Lotteria "Koara no machi yaki"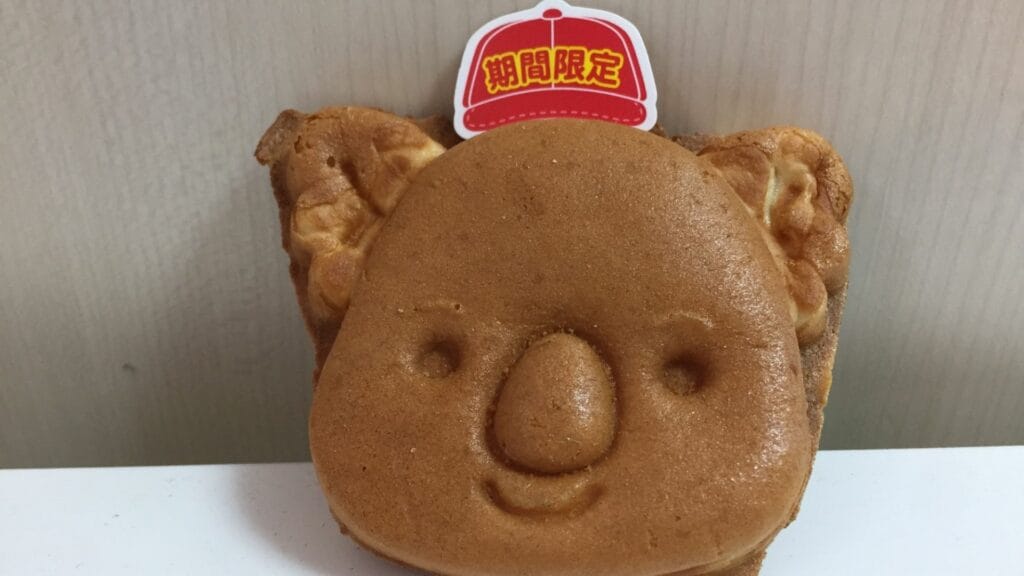 Lotteria is a common fast food shop in Japan but Lotteria's "Koara no machi yaki" is only on sale in 3 stores in Japan. This store is attached to Lotteria, selling special koala-shaped snacks that are similar to taiyaki.
There are different flavours available, including red bean and custard cream. There are also seasonal flavours available like autumn edition pumpkin-flavoured cream.
Find out more about Nakano Sun Mall Shopping Street here on Google maps.
Nakano Broadway
Nakano Broadway is a place where you can find everything from anime and manga related goods, to luxury watches, groceries, household items, beauty products and more. Nakano Broadway is a complex building combining a shopping centre on its lower levels with a housing complex on its upper levels.
The shopping centre has 5 levels, from B1 to 4F. There are a total of over 250 shops here, from the 1st floor to the 4th floor of the building. B1 floor sells all kinds of food as well as groceries. A lot of these are sold at cheap prices. The stores on the ground level here sell clothes, shoes and second-hand goods. The second and third level sells many anime and idol related collectables, games, figurines and souvenirs. The fourth floor has some more shops, but also a pharmacy, beauty salon, offices and even a dentist.
HAL Shop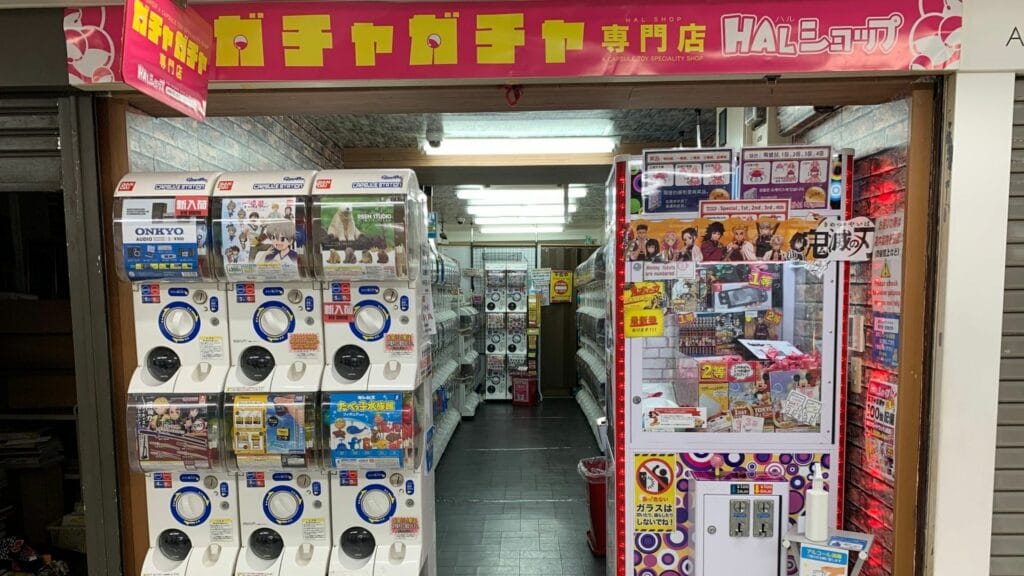 HAL Shop, located on the second floor of Nakano Broadway, is a capsule toy specialty shop selling palm-sized toys inside capsules. The store has over 100 capsule toy machines, ranging from game and anime character goods to unique, laughter-inducing toys, lined up in rows. These machines can be played at 100 yen per try.
Henya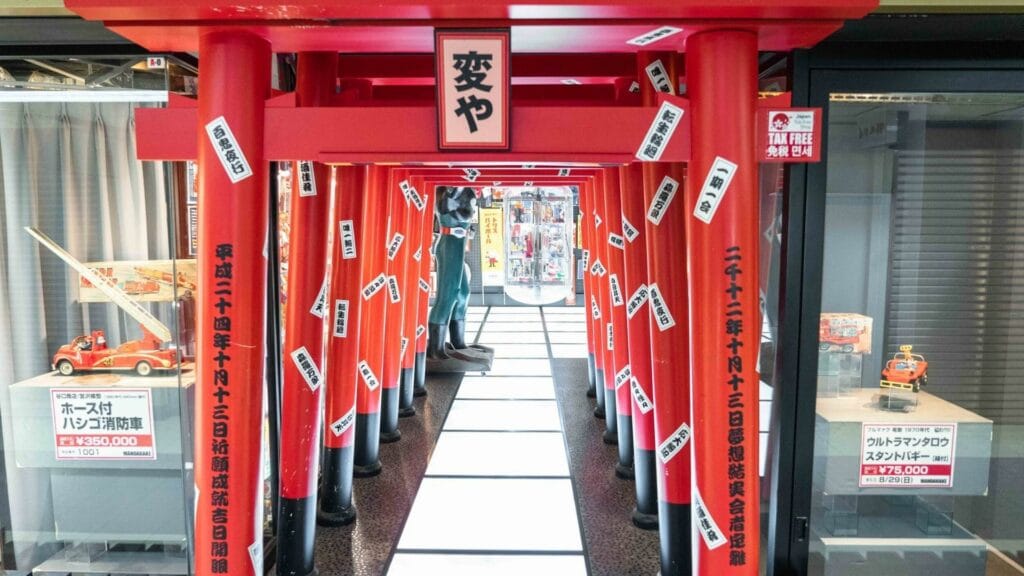 Henya means "weird shop" in Japanese. This weird shop sells antique toys that stand out. This shop is especially unique because of the structure of the shop reminiscent of a different space. It's packed with surprises and excitement. Through this shop, you can take a glimpse into the depth of the history of Japanese anime and manga culture and how it is changing in the flow of the times.
Mandarake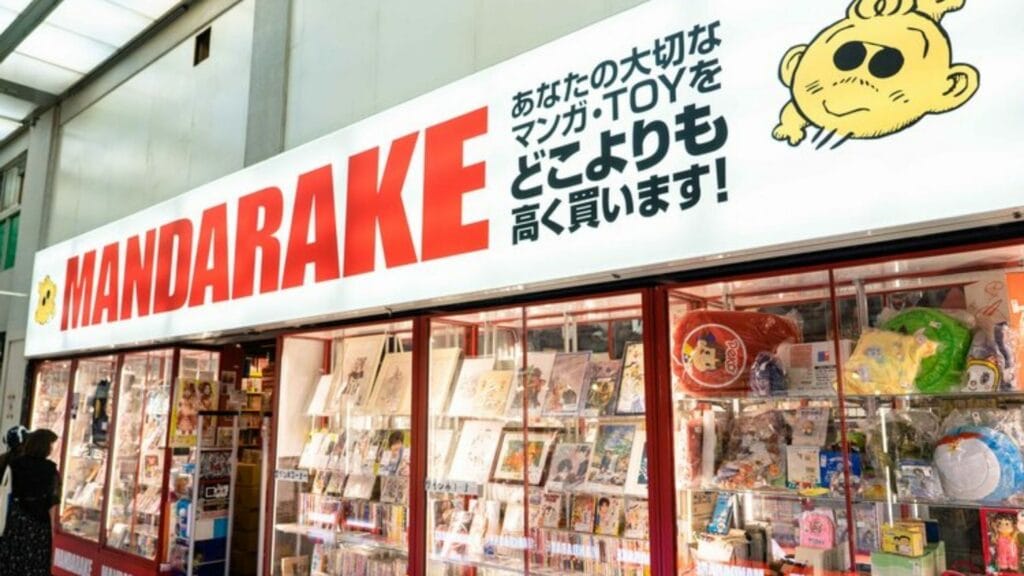 One store we recommend is called 'Mandarake,' which opened in 1980. This store is famous for selling Otaku goods such as mangas, anime, cosplays, figurines and much more! It is a place worth visiting even if you aren't into anime as it is a trendy and cool atmosphere to take in.
Anime-Kan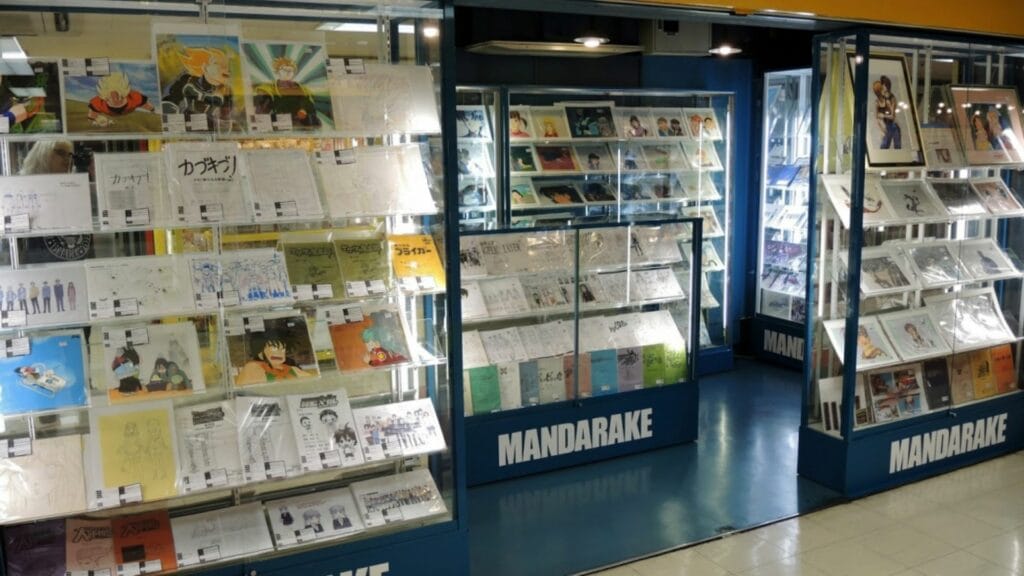 Going along with the anime theme, a great store to admire the great works of anime is 'Anime-Kan.' (4F) This store sells the original drawings used in popular anime such as Ghibli and Naruto! It is a truly remarkable store where you can feel the creativity oozing out of the drawings and we highly recommend that you take a look!
Broadway B1F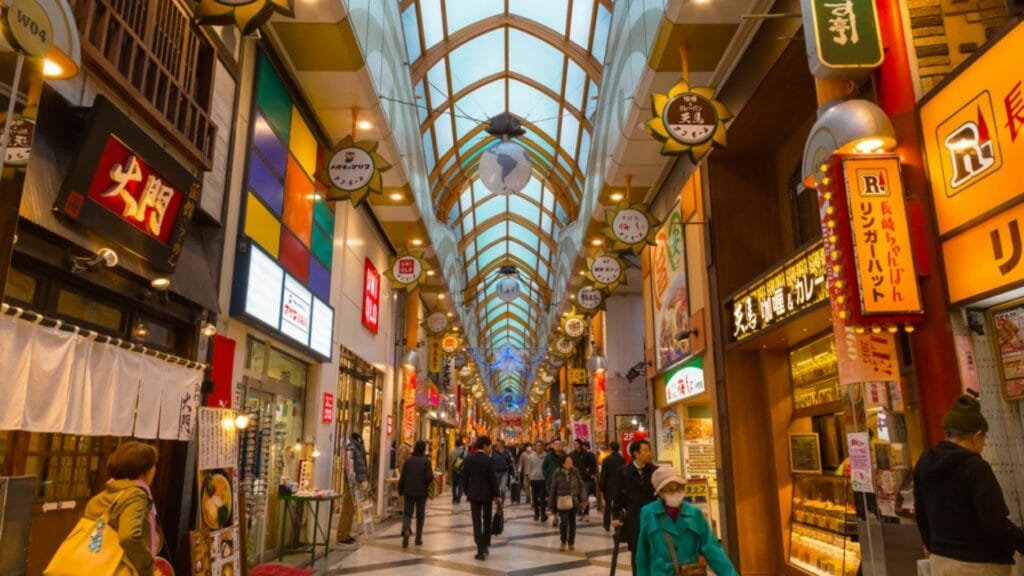 Broadway B1F has many different food stalls, selling different food and drinks. This floor is often visited by locals. There are a wide variety of shops in the maze-like basement, such as fresh fish, meat, dried food, vegetables, local gourmet spots such as light restaurants, ethnic shops, and even fortune-telling halls.
Among all the stalls here, the most famous spot is probably the Daily Chico ice cream shop. They offer a special 8-layer ice cream here. With different layers of ice cream prepared here, the ice cream has the perfect sweet taste that refreshes you from a day of walking around.
Yakushi Ai Road
Going straight down Nakano Broadway, you will see this arcade. Compared to Nakano Sun Mall Shopping Street, Yakushi Ai Road is less crowded and is a well-known tourist spot where you can relax at one of the many fashionable restaurants.
There is also a famous candy shop Papabubble. It is a cute shop, where you can see how the candy is made on the spot and sample the freshly made candy.
Shikinomori Park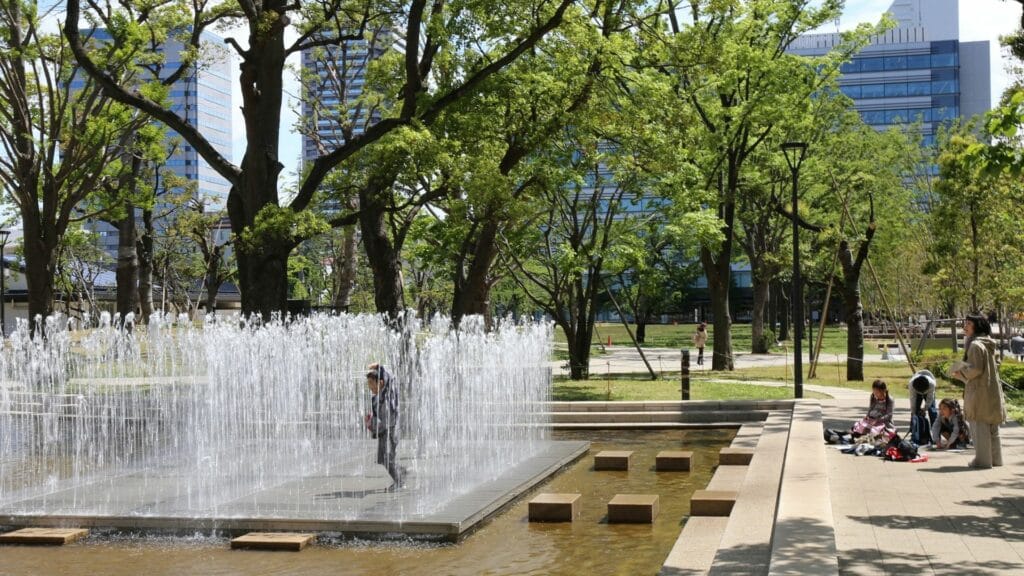 With the redevelopment of Nakano, Shikinomori Park is a healing spot surrounded by corporate and university buildings.
Events are held here regularly, so make sure to check out the Nakano City Tourism Association website for their upcoming events. Kitchen waggons come during the day on weekdays, so come by and enjoy a meal.
Good Morning Cafe is located in the park and you can have a BBQ. Especially at night, the atmosphere of the park changes and you can enjoy dining in a romantic atmosphere.
Renagazaka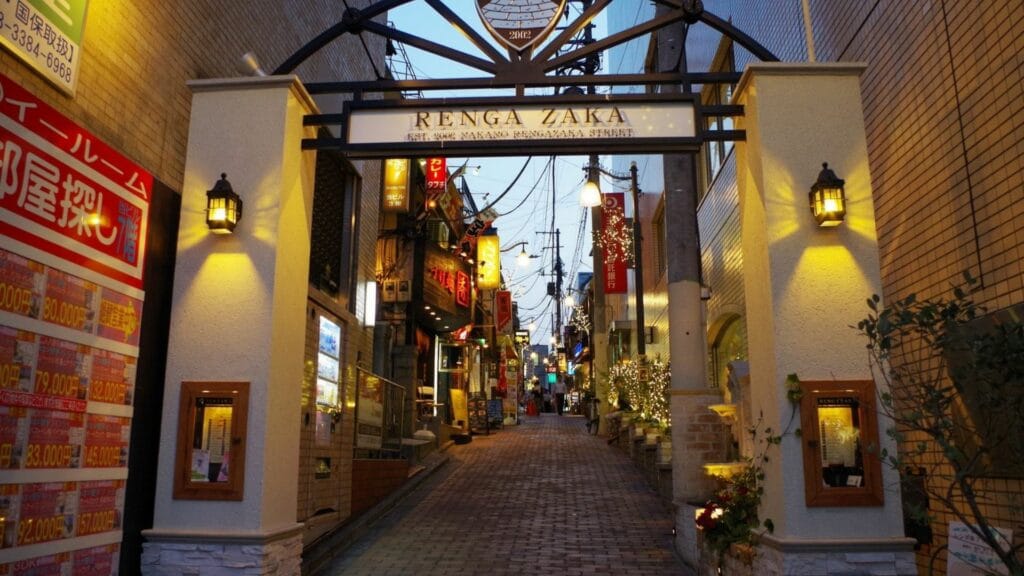 Renagazaka is indispensable as a fashionable spot in Nakano. You can see it by walking a little from the south exit of Nakano Station! A place where you can enjoy delicious rice and sake in a calm space such as a date, a girls-only gathering, or a return from work.
The warm colours are beautifully lit up, and there are many shops that are perfect for adult nights.
A restaurant we recommend is 'Root.' 'Root' is a store where the motto is to create a peaceful and happy home where travellers can come back. And the restaurant does just that! With the interior being a collaboration of Japanese and Western styles, the restaurant caters to all sorts of people. There are some unique foods such as the 'Oven-baked thickly sliced cow tongue' and 'The pickles of Island Shallot and Mango Marinade.'
Showa Shindo Shopping Street
The last recommended sightseeing spot in Nakano is "Nakano Kitaguchi Showa Shindo Shopping Street". You can find it by turning right at "Nakano Sun Mall Shopping Street". As the name suggests, it is a place where you can feel the nostalgic scenery and the atmosphere of an old-fashioned bright izakaya where you can get along with the people you meet on the spot.
Find out more about Nakano Broadway here on Google maps.
Yakushi Ai Road Shopping Street
An 820m road filled with old shops that proceed from Nakano Broadway, it continues the retro old-school vibe as you are greeted with local restaurants and old stores filled with authentic Japanese goodies, there even is an onsen!
Find out more about Yakushi Ai Road Shopping Street here on Google maps.
Nakano Kotobuki Onsen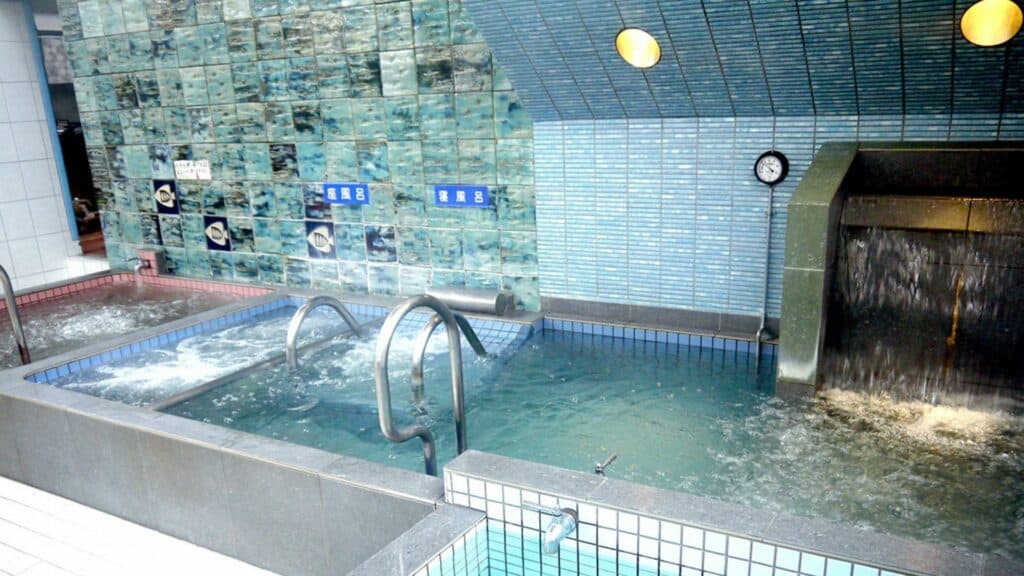 This Onsen was founded 66 years ago and contains natural hot spring acids including 'Meta-silicic acid' which is very rare in Tokyo. The effects of this acid are extremely soothing for your body and will give you a glowing look after your bath as it has moisturising tendencies when mixed with water. The locals have given the Onsen water the nickname of 'Beauty in the hot water!' Be careful as it is closed on Tuesdays and is open from 16:00 to 1:30 the following day!
Find out more about Nakano Kotobuki Onsen here on Google maps.
Rainbow Union Art-Studio
Rainbow union Art-Studio is a glass studio that opened in 2018. There are many unique and handmade glass bits and bobs that you can browse. There are several glassmaking courses you can also pre-book. Guided by an instructor, you can create your own special design to take home!
Find out more about Rainbow Union Art-Studio here on Google maps.
Papabubble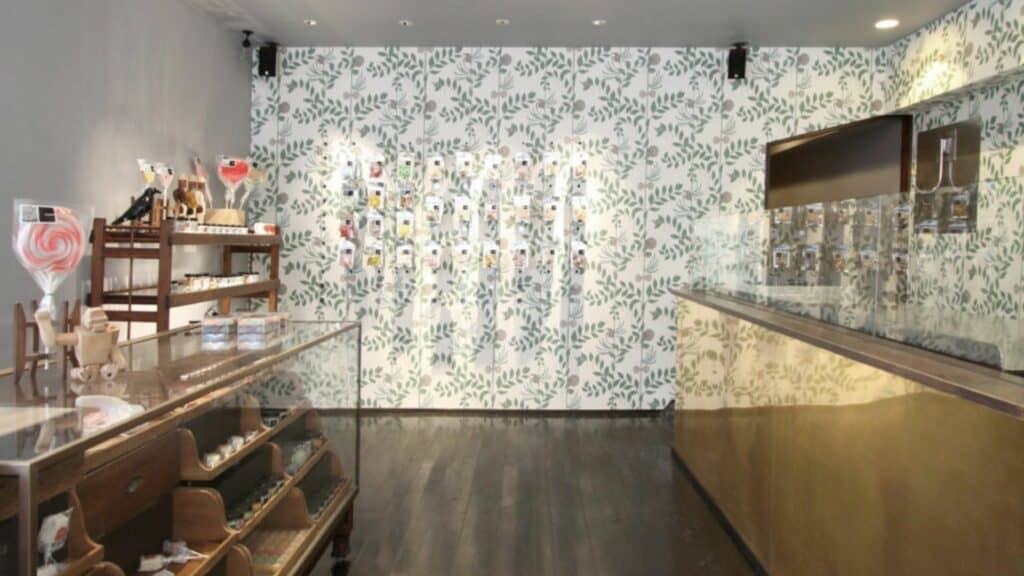 Papabubble is a famous candy store where you can smell the sweet aroma luring you into the store. The owner trained in Italy and opened the first store here in NakanoPapabubble's candy is very unique as they have small elaborate designs in the centre of the candy. There are even special edition ones depending on the season!
Find out more about Papabubble here on Google maps.
Restaurants in Nakano
Tadaima Henshinchū
Have you ever had French fusion ramen? Check out this creamy oyster ramen in Nakano! The chef studied French cuisine for 14 years and created this new level of ramen. This is a dish that combines Japanese ingredients with French techniques. The soup is creamy and rich without the taste being too overpowering.
Find out more about Tadaima Henshinchū here on Google maps.
Maguro Mart
The building where Maguro Mart is located was originally a long-established hardware store. While retaining the appearance of an old house, this restaurant has packed it full of tuna. The glass windows and the atrium give the restaurant a sense of openness. The restaurant has evolved into a space where you can enjoy tuna in a more delicious way, while still retaining the concept of a "tuna wonderland".
The tuna served at Maguro Mart is made from only the highest quality tuna. And it's all domestic. The tuna here is fresh and never frozen. You can try out rare parts of tuna at an affordable price, along with courses where you can taste the whole tuna!
Find out more about Maguro Mart here on Google maps.
Bia Hoi Chop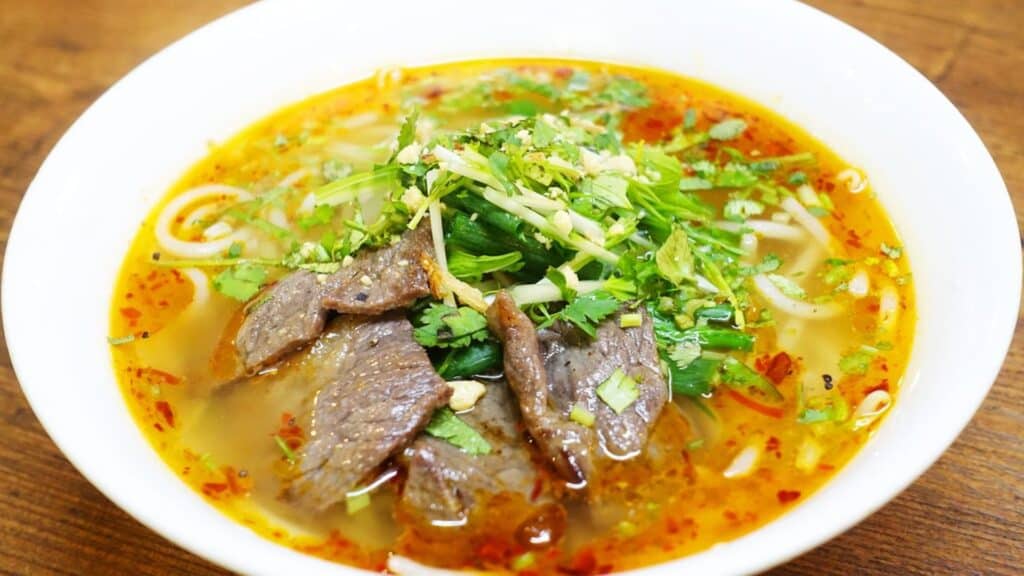 Bia Hoi is a Vietnamese restaurant that serves authentic Vietnamese food. They specialise in fresh pho noodles made from Japanese rice. The banh mi sandwiches here are also very popular. The restaurant is bright with an open space, reminding you of a Vietnamese street stall.
The restaurant is named after Bia Hoi, a type of Vietnamese draft beer. Its affordability made it popular with foreign backpackers and it became known as "the cheapest beer in the world". It's a place where you can feel the "unchanging Vietnamese spirit".
Find out more about Bia Hoi Chop here on Google maps.
Iroha-tei Unagi Restaurant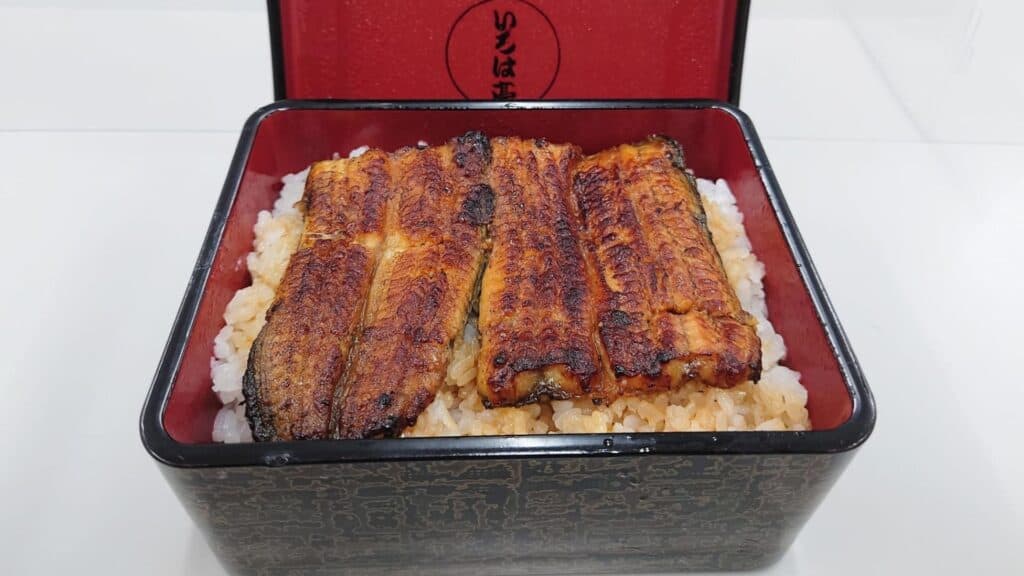 This restaurant is called Iroha-tei. It is a hidden eel restaurant in Nakano, visited by a lot of celebrities. Iroha-tei offers a wide range of dishes from grilled eel skewers to unajyu, eel on rice. It is a cosy place to enjoy delicious eel along with some drinks. In winter, the restaurant also serves different kinds of hot pots.
Find out more about Iroha-tei Unagi Restaurant here on Google maps.
Tonkatsunori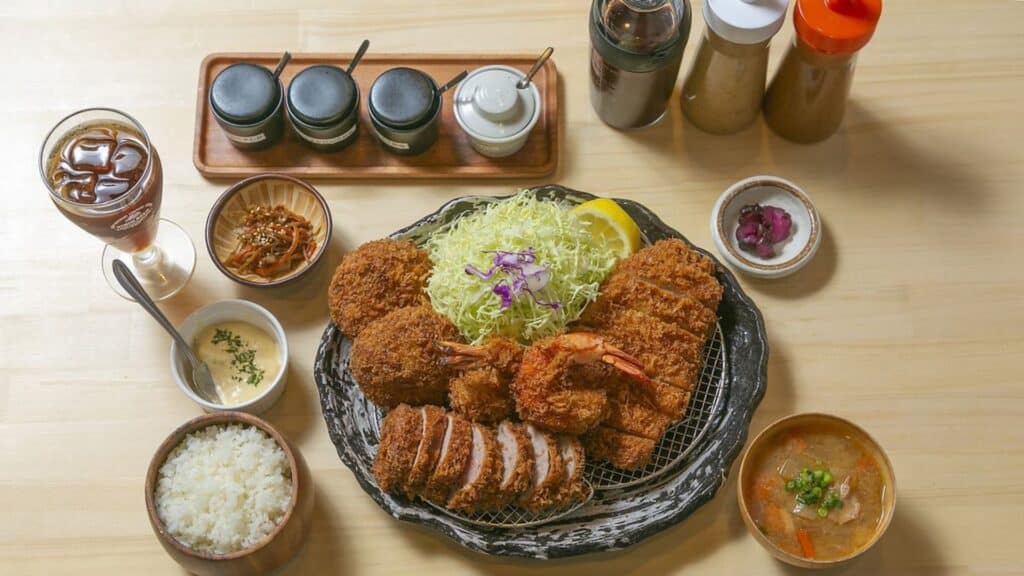 Tonkatsunori is a relaxing restaurant with a counter, where you can enjoy dining by yourself or with other people. The signboard with the pig logo is a landmark. The tonkatsu here is a popular option for both lunch and dinner. For dinner, this place is known for its shabu-shabu meal using Hayashi SPF pork. The pork is delicious here and the portion is surprisingly big.
Find out more about Tonkatsunori here on Google maps.
Buon Appetito Papa Nakano
Buon Appetito Papa Nakano is an Italian restaurant that is known for its homemade pasta noodles, made with durum semolina powder, bringing out the wheat flavours. The pizza dough is made with wheat and baked in their stone pizza oven. They offer a wide variety of appetizers and main dishes made with local seasonal ingredients. If you are looking to drink, they offer more than 50 kinds of wine, mainly Italian wines, along with craft beers.
Find out more about Buon Appetito Papa Nakano here on Google maps.
Tsui-teru
Tsui-teru is a popular restaurant that has become even slightly famous because it was featured on Japanese TV. Tsui-teru is a restaurant that focuses on meat. They have an incredible selection of aged beef and a wide range of other dishes. When you enter the store, there is a refrigerator where aged meat is stored at the entrance. You can see various parts that have been aged and changed in colour.
The space inside the store is spacious with a high ceiling with a lot of seating options. It's a restaurant where you can eat ageing beef to your heart's content.
Find out more about Tsui-teru here on Google maps.
Toriichizu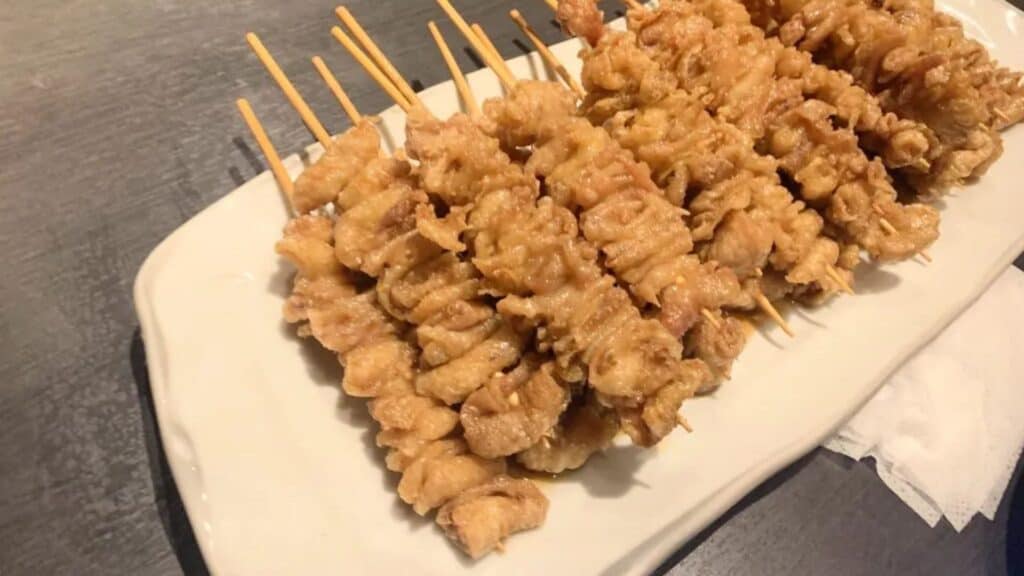 A 3-minute walk from the north exit of Nakano Station, Toriichizu is an izakaya where you can enjoy the taste of an authentic chicken restaurant at an affordable price. The Mizutaki Pot is especially popular. It has a smooth and gentle taste of chicken. The chicken is cooked in a large pot for over 8 hours and the soup is rich in collagen. Their fried chicken mixed with more than 10 kinds of original spices has even won awards. This is a great place to get a large amount of food and drinks, without spending too much.
Find out more about Toriichizu here on Google maps.
Bars in Nakano
Bar Dunk
The shop front of Bar Dunk is completely transparent, with floor-to-ceiling windows and a glass door, making for a very sleek and stylish exterior. It looks like a fancy, hipster coffee shop you'd find in Ginza. But inside, you're in for a surprise.
Bar Dunk's interior has a unique colour scheme, with white and blue decorations, giving you a very Mediterranean, Greece in particular, kind of feel. They have a wide range of dishes available to you here, including Japanese dishes, fusion dishes and western dishes. The drinks are priced reasonably, too.
Find out more about Bar Dunk here on Google maps.
Daikaiju Salon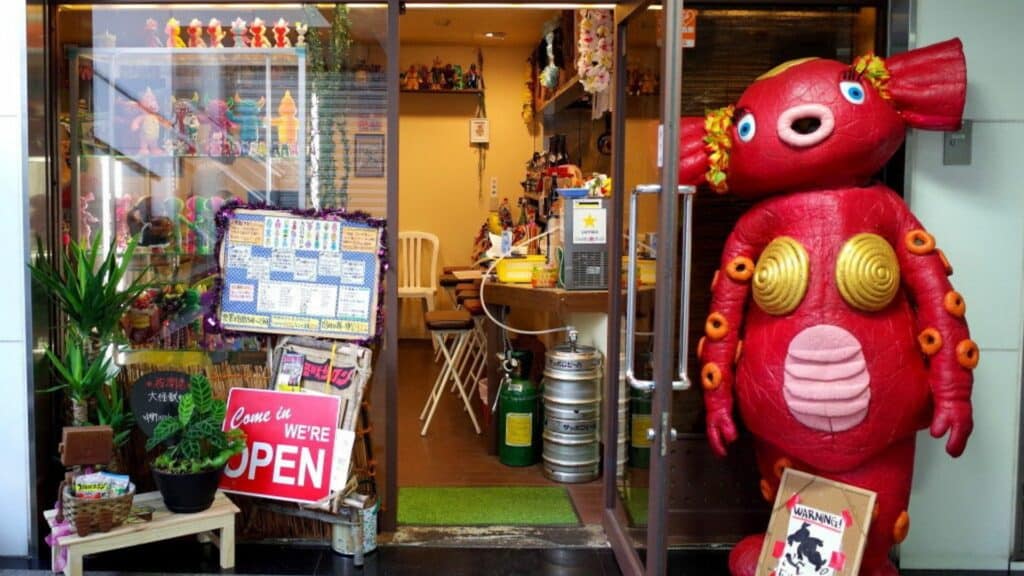 Located 7 minutes north of Nakano station is Daikaiju Salon (Huge Monster Salon), a cafe-bar for monster collectors and lovers.
If you like Japanese films that star monsters like Godzilla or superheroes like Ultraman, you will love this place. Walk in and you'll find yourself in an Instagram-able toy collector's dream come true; shelves displaying figurines and stuffed creatures, tables crowded with childhood toys like miniature dollhouses and squeaking plushies, and walls lined with masks. You won't be able to stop looking around, your eyes discovering a new favourite toy with every glance, a few of which are even available for purchase.
The bar welcomes foreigners with its tourist-friendly staff and English menus. Geek out watching episodes of classic shows like Ultraman on their TV while enjoying a coffee, soda or cocktail. They also have a food menu that offers rice meals, pasta and desserts, if you're feeling peckish.
Daikaiju Salon offers group seating so grab a fellow monster-loving friend and come on by. See if you can spot your favourite monster characters here.
Find out more about Daikaiju Salon here on Google maps.
Juke 80's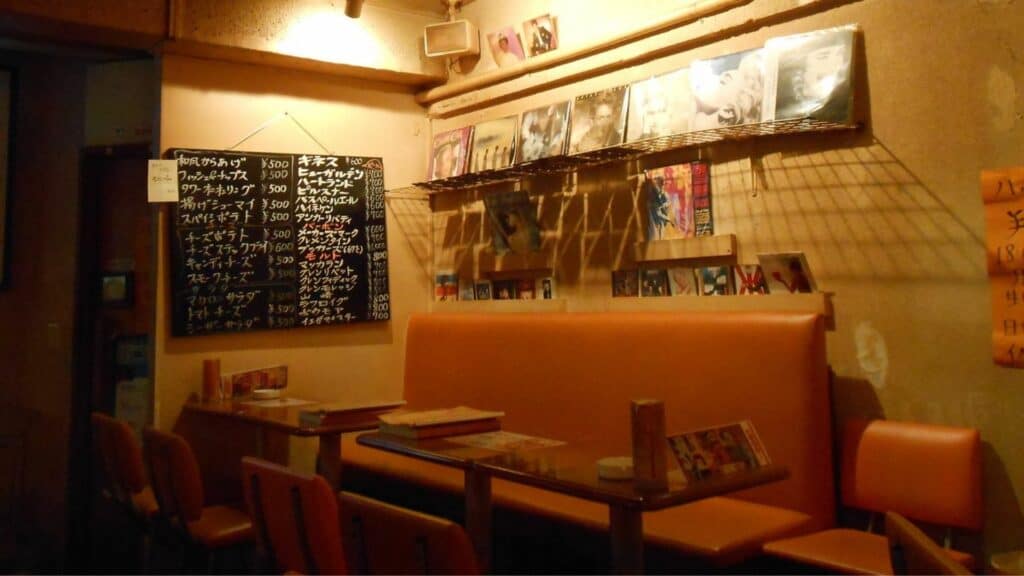 This should be an 80's music nerd's first stop in Tokyo.
Located only 3 minutes walk north from Nakano station in the bar district, Juke Bar is easy to spot with a portrait of the King of Pop right by the entrance. Juke is a music bar for western and American 80's rock and pop music with around 40,000s songs available to play from cult classics ABBA, Queen, Michael Jackson to rare 80s songs. Just write down the song title on paper and hand it to the staff, and hear your song being blasted on the speakers! No need to pay any song fee or seating fee, just for what you drink and eat! Drink the 500 yen beer or 500 yen snacks.
Happy hour is from 6-8p with 300 yen beer and cocktails! Juke Bar is spacious and is perfect for your group to have a drinking party, or come alone if you really love 80s music. The customers vary from young people that love classic songs to older regular customers.
Find out more about Juke 80's here on Google maps.
Jet Bar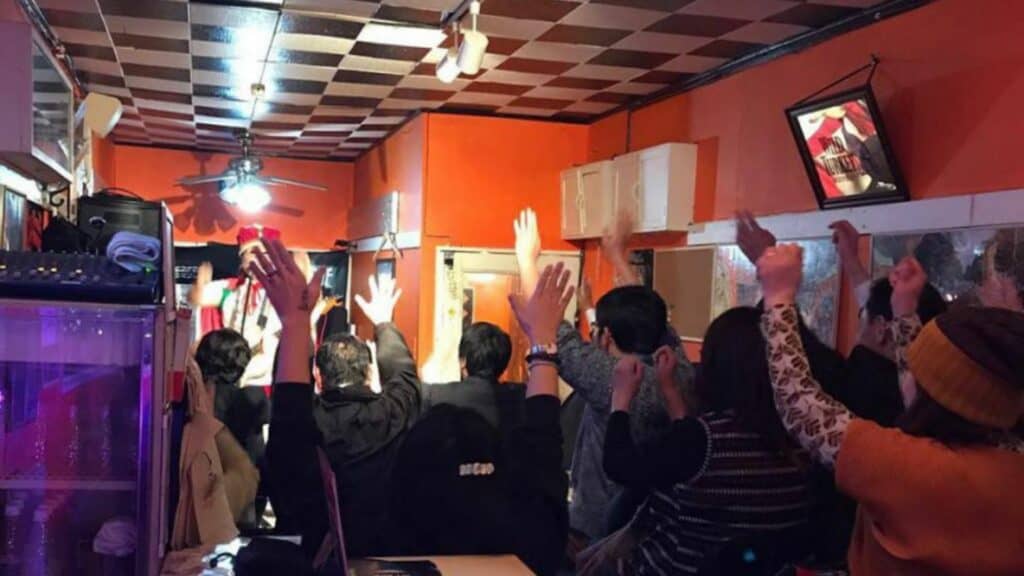 If you're in Nakano, Jet Bar is a chill, rock-and-disco-inspired bar; the disco inspiration is seen in the bright, hot orange walls and the psychedelic check boards that are the floor and ceiling. The rock inspiration comes through in the stylish rock guitars on the wall and posters of famous rock bands.
On a regular day, Jet Bar's a quiet place to enjoy a few drinks with friends and maybe mingle with a few Japanese locals. But, the place gets a lot livelier when there's an event going on, and you'll want to arrive quickly because Jet Bar fills up quick.
Find out more about Jet Bar here on Google maps.
Hotels in Nakano
Ostay Numabukuro Hotel Apartment (2*)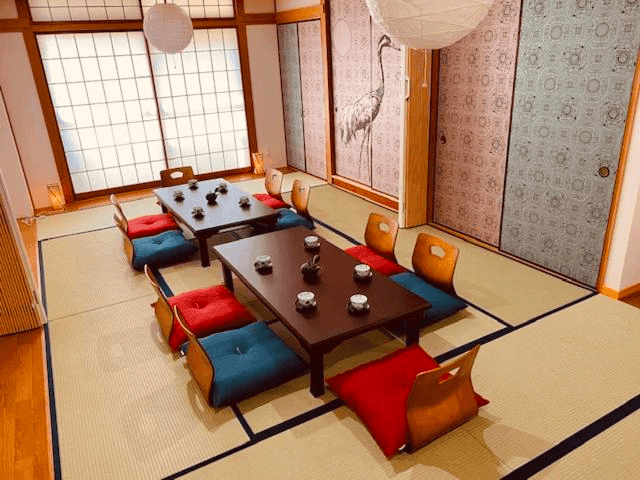 Set 200 m from Teigen-ji Temple in Tokyo, Ostay Numabukuro Hotel Apartment offers accommodation with air conditioning and free WiFi. Popular points of interest near the aparthotel include Shoho-ji Temple, Numabukuro Hikawa Shrine and Mitsuzo-in Temple. The nearest airport is Tokyo Haneda International Airport, 21 km from Ostay Numabukuro Hotel.
Nakano Sunplaza Hotel (3*)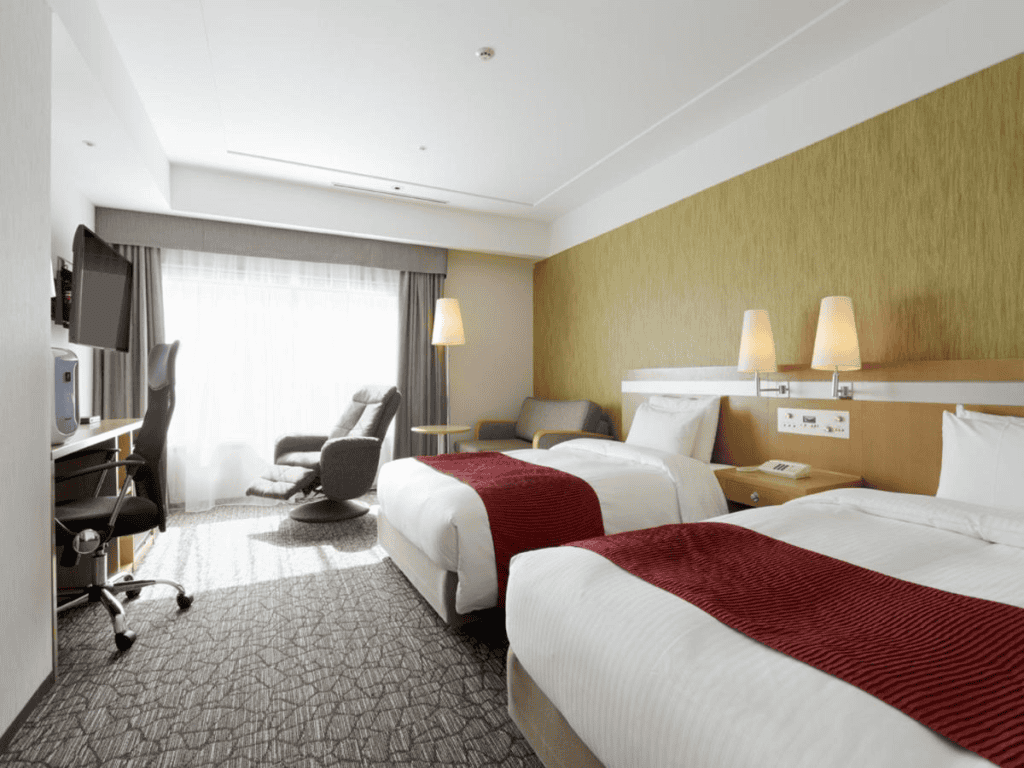 From nearby Nakano Station, the Shinjuku area is just a 6-minute train ride and the Kichijoji area is a 10-minute train ride. Koun-ji Temple is a 20-minute walk. Nakano Subway Station offers direct access to the Otemachi and Nihonbashi areas.
GIVE Araiyakushi (2*)
Set 300 m from Araiyakushi Park, GIVE Araiyakushi offers accommodation with a balcony and free WiFi. Popular points of interest near GIVE Araiyakushi include Kamitakada Nichome Park, Heiwanomori Park and Kamitakada Hikawa Shrine. The nearest airport is Tokyo Haneda International Airport, 32 km from the accommodation.
Court Residence Tokyo Nakano (3*)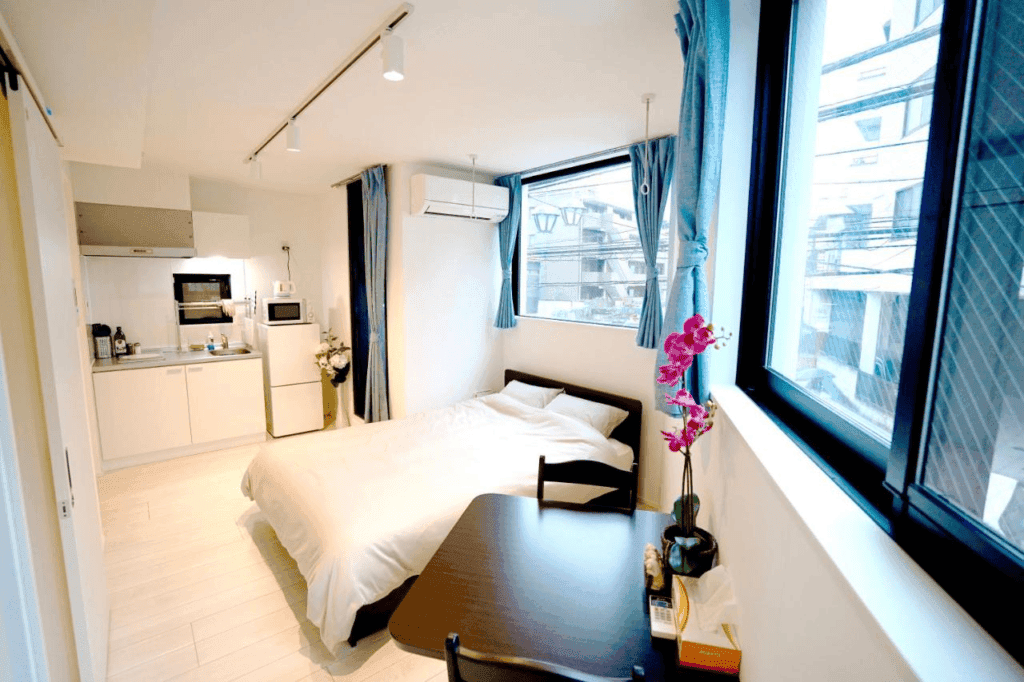 Situated within 600 m of Nakano Sun Mall Shopping Street and 1.1 km of Nakano Shiki no Mori Park, Court Residence Tokyo Nakano in Tokyo features a terrace and rooms with free WiFi. The property is close to Araiyakushi Park, Kamitakada Nichome Park and Keimei Park. All rooms include a balcony. Popular points of interest near the accommodation include Takahara Park, Sanshi no Mori Sports Field and Sanshi-no-mori Park. The nearest airport is Tokyo Haneda International Airport, 31 km from Court Residence Tokyo Nakano.
GIVE Higashinakano (2*)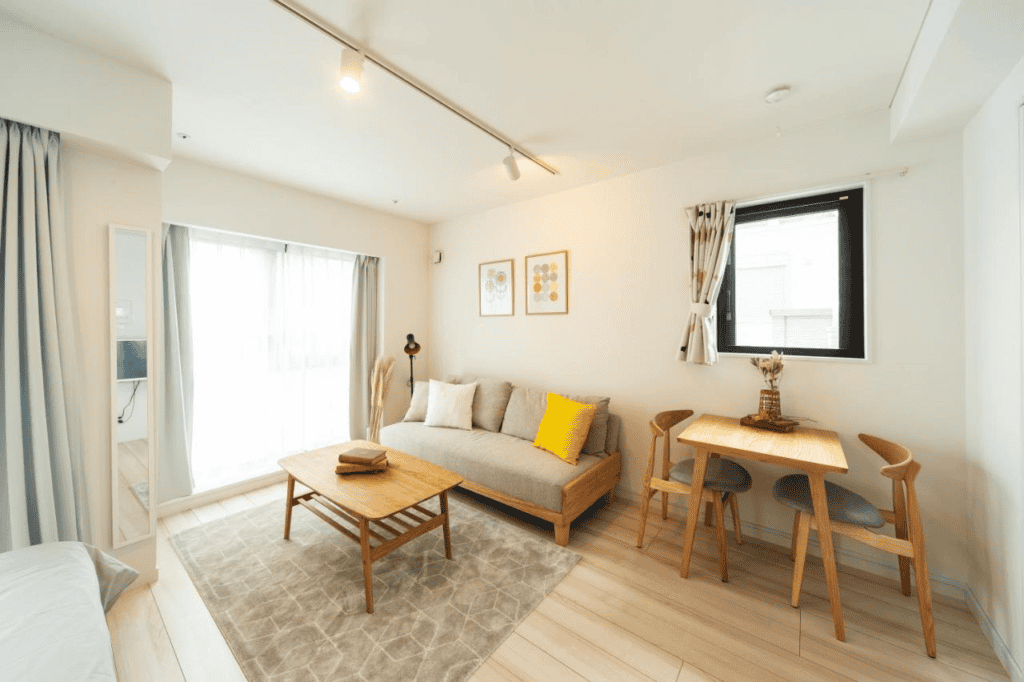 Situated 300 m from Unison Mall Nakano, GIVE Higashinakano offers accommodation with a balcony and free WiFi. Popular points of interest near the apartment include Atre Vie Higashi Nakano, Kanda Josui Park and Gentsuji Temple. The nearest airport is Tokyo Haneda International Airport, 28 km from GIVE Higashinakano.
Annekaffeekanne (2*)
Located 300 m from Kamitakada Nichome Park, Annekaffeekanne in Tokyo provides rooms with air conditioning and free WiFi. The property is close to Toko-ji Temple, Araiyakushi Park and Ganshoji Temple. Popular points of interest near Annekaffeekanne include Kamitakada Hikawa Shrine, Koun-ji Temple and Kyomyoji Temople. The nearest airport is Tokyo Haneda International Airport, 20 km from the accommodation.
SHINOBY'S INN 中野新橋/2 min/3 bedrooms (1*)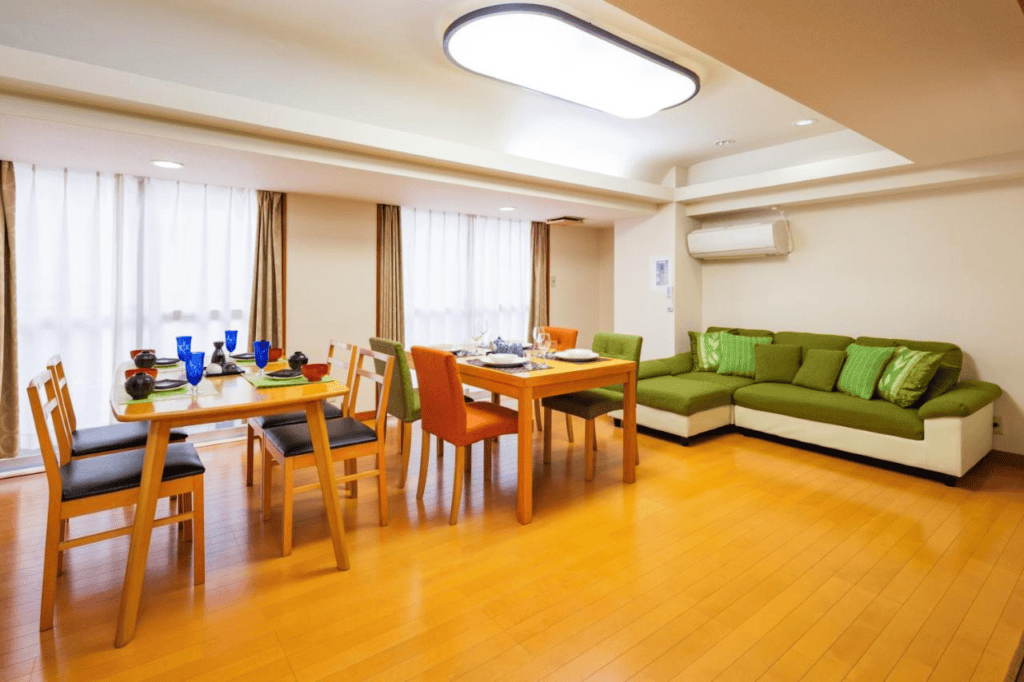 In the Nakano district of Tokyo, close to Minamidaiicho Park, SHINOBY'S INN 中野新橋/2 min/3 bedrooms features free WiFi and a washing machine. This property offers access to a balcony. Popular points of interest near the apartment include Yayoi Park, Shibuya Kuritsu Honcho Park and Hikawa Park. The nearest airport is Tokyo Haneda International Airport, 32 km from SHINOBY'S INN 中野新橋/2 min/3.
Holiday House (1*)
Holiday House in Tokyo offers accommodation with free WiFi, 1.6 km from Kamitakada Nichome Park, 1.7 km from Nakano Hikawa Shrine and 1.7 km from Minamidaiicho Park. This holiday home is 2.1 km from Yayoi Park and 2.4 km from Sakurayama Park. Popular points of interest near the holiday home include Dairokuten Shrine, Nakano Sun Mall Shopping Street and Sanshi no Mori Sports Field. The nearest airport is Tokyo Haneda International Airport, 32 km from Holiday House.
—
Nakano is a fun local neighbourhood that has something to offer for everyone. Would you want to come and visit Nakano? Find out more about different underground neighbourhoods in Tokyo here. If you are interested in finding more underrated areas around Japan, check out all the areas we have explored and loved here!