Do you know about the Edogawa Ward in Tokyo? It is one of the 23 wards of Tokyo, with various unique neighbourhoods and areas, along with different things to do and sights to see. If you are wondering what is Adachi ward, the different areas inside Adachi, the best things to do, history, accommodation and more, check out this ultimate Adachi ward area guide. 
What is Edogawa City Ward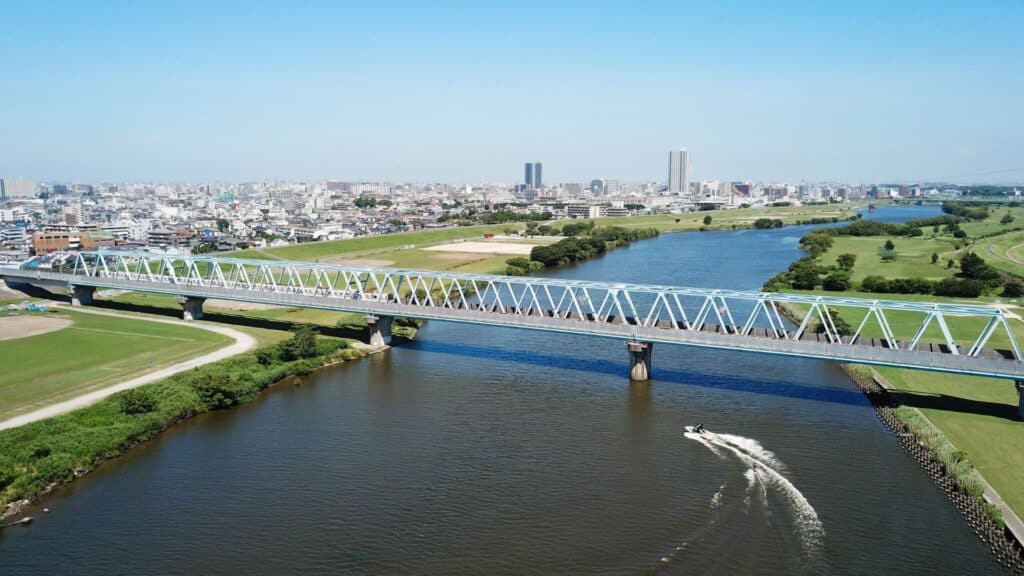 Edogawa-ku is the easternmost of Tokyo's 23 wards. It is almost always treated as if it were in Chiba Prefecture, but in terms of access from central Tokyo via the Sobu Line, the Keiyo Line, or the Tozai Subway Line, it is no different from the residents of Chiba Prefecture.
The convenience of being able to reach Tokyo Station or Akihabara in less than 15 minutes one way has led to a remarkable rapid increase in population in recent years.
Most of Edogawa Ward is an area that developed during the period of high economic growth after World War II. In particular, the Toei Shinjuku Line, Tozai Subway Line, and Keiyo Line, in addition to the Sobu Line, were all built between the 1960s and the end of the 20th century, transforming the outlying areas of Tokyo, which had previously been nothing but vast farmlands and villages, into new residential areas with wide roads and apartment buildings.
A symbolic scene of this transformation can be seen in the large apartment complexes around Nishi-Kasai Station, where many Indian families who moved to the area after the 2000s are now living, turning the area into Little India.
The number of cheap Chinese restaurants run by the Chinese has been increasing in recent years, and many working families are moving to this area because of its proximity to the city centre and lower rent compared to the "Yamanote" area to the west.
Living in Edogawa City Ward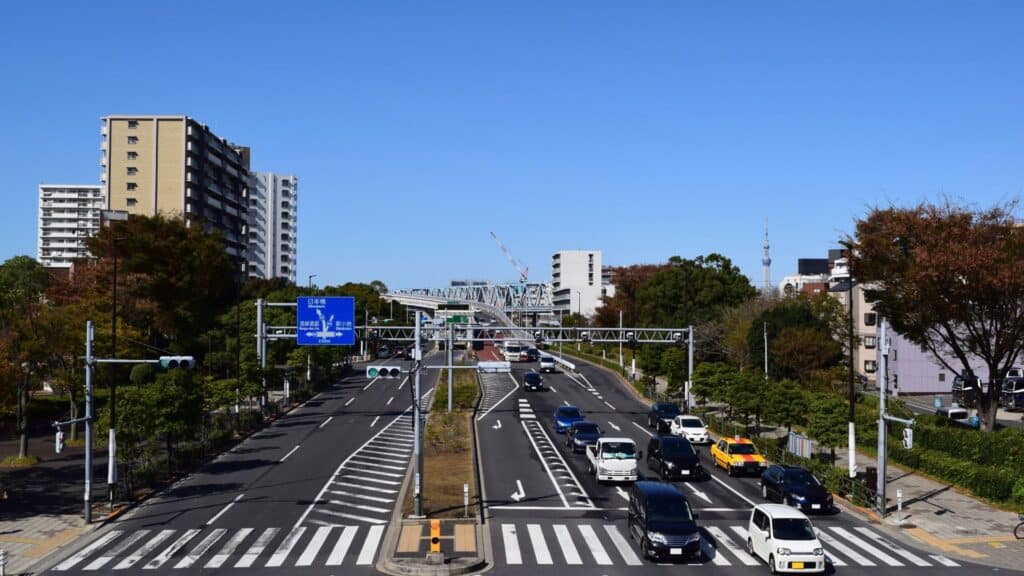 Within the Edogawa Ward, the environment is quite different between the areas along the Sobu Line, which were urbanised early on, and the southern part of the ward, which used to be nothing but farming villages and reclaimed land before the train line came through.
Especially in towns along the Toei Shinjuku Line and Tozai Line, the majority of new residents live in condominiums and apartment complexes rather than in the original towns.
However, if you look around, you will find some old-fashioned bars that have been in business for a long time, and their regular customers are generally gruff old men, which suggests that the town is still based in the downtown area.
Like Adachi and Katsushika, Edogawa Ward is often counted as one of the "three poor wards on the east side of Tokyo," but this image is not necessarily wrong. The exception is Nishi-Kasai, where there are many elite Indian households engaged in IT-related occupations, and the percentage of middle- and high-income earners is reasonably high, but the majority of the ward is made up of municipal housing and wooden apartments that serve as receptacles for the lower class, and the quality of residents is extremely poor.
Kasai, Edogawa-ku, is the birthplace of the semi-gang group "Furaragon," formed by descendants of Chinese orphans left behind. There are also a large number of reserve yakuza and yankee gangs.
History of Edogawa City Ward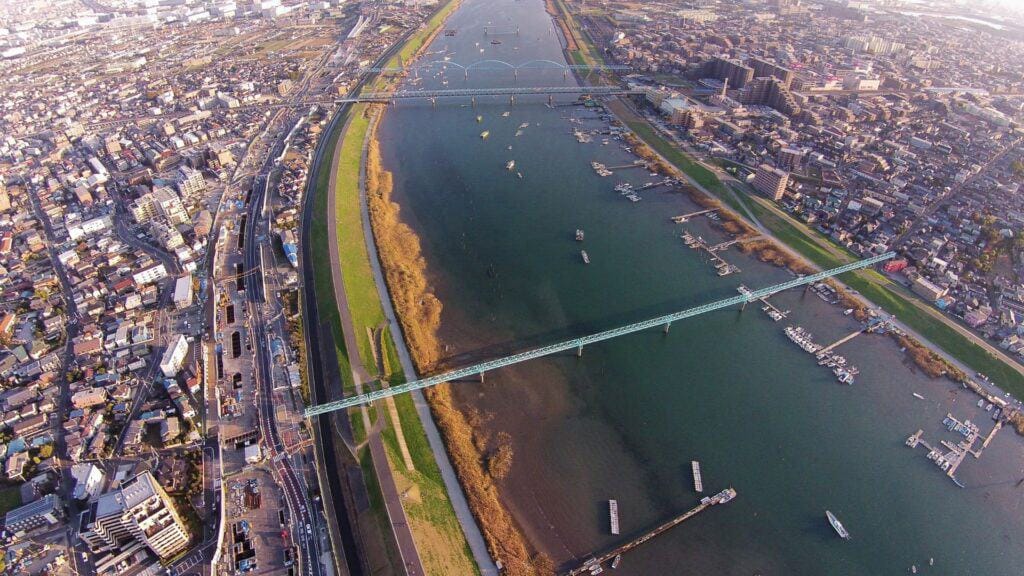 The Kasai area, which is currently booming as a waterfront area, was a prosperous fishing village in the Muromachi period, famous for its Edo-style seafood and nori seaweed. In 1947, 1949, and 1958, the area was hit by large typhoons in rapid succession and suffered tremendous damage.
The Hirai and Komatsugawa areas suffered from many hardships during the Pacific War, with approximately 10,000 houses in the area destroyed by fire.
Edogawa Ward was created in 1932 through the merger of three towns and four villages.
Since the 1950s, the district has steadily recovered with the construction of the Kasai coastal levee, the completion of the Keiyo Road, and the opening of the Shin-Nakagawa Spillway.
On the other hand, there was an aircraft noise problem in 1971 and a movement against the passage of the Shinkansen bullet train in the ward the following year.
In 1976, the current Edogawa-ku Fireworks Festival was held, bringing the district into the national limelight.
The name of the ward was taken from the name of the Edogawa River, which has long been familiar to the local community.
Areas of Edogawa City Ward
JR Sobu Line and Keisei Main Line
(1) Hirai 平井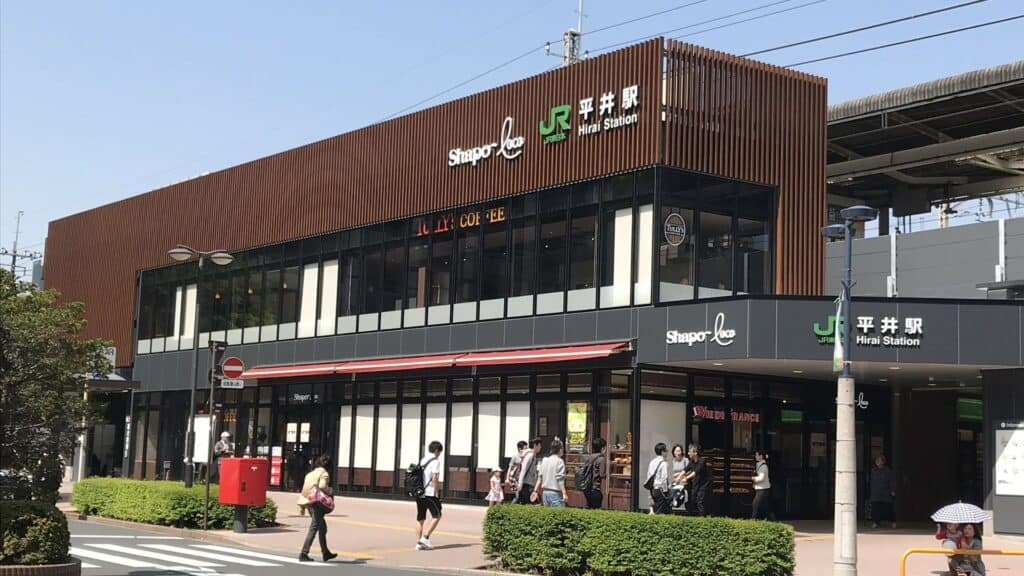 Hirai is located on the front side of the Arakawa River, even though it is in Edogawa Ward. Historically, it has suffered from flood damage and is also known by the name "Sakai". The town boasts a big-name member of the Liberal Democratic Party and Shimamura Gakki. At the south exit, there are remnants of a red-light district. 
(2) Shinkoiwa 新小岩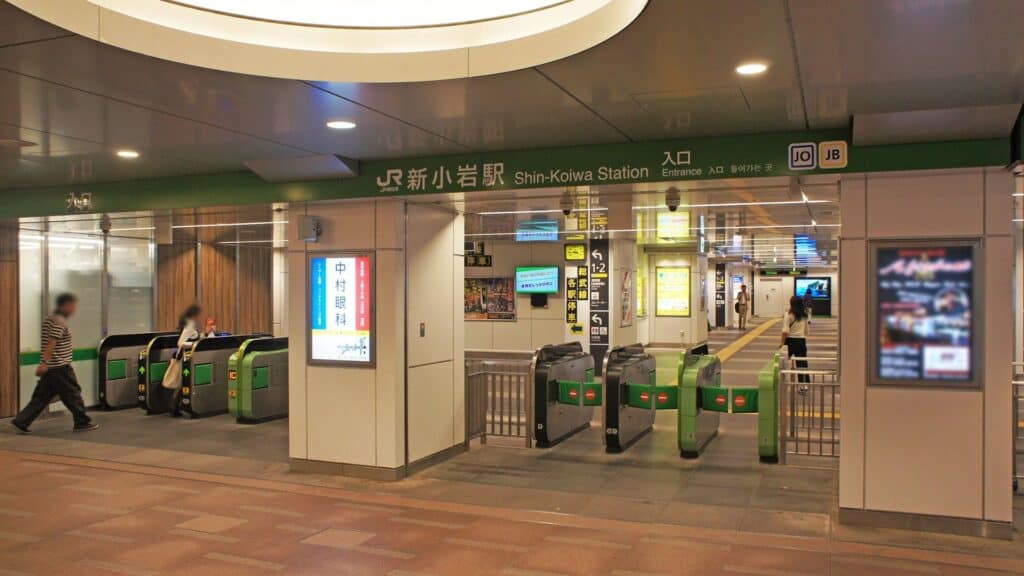 The area around the station is in Katsushika Ward, but beyond the Shinkoiwa Lumiere shopping district at the south exit is in Edogawa Ward. This postwar red-light district is still a haven for snack bars.
(3) Koiwa 小岩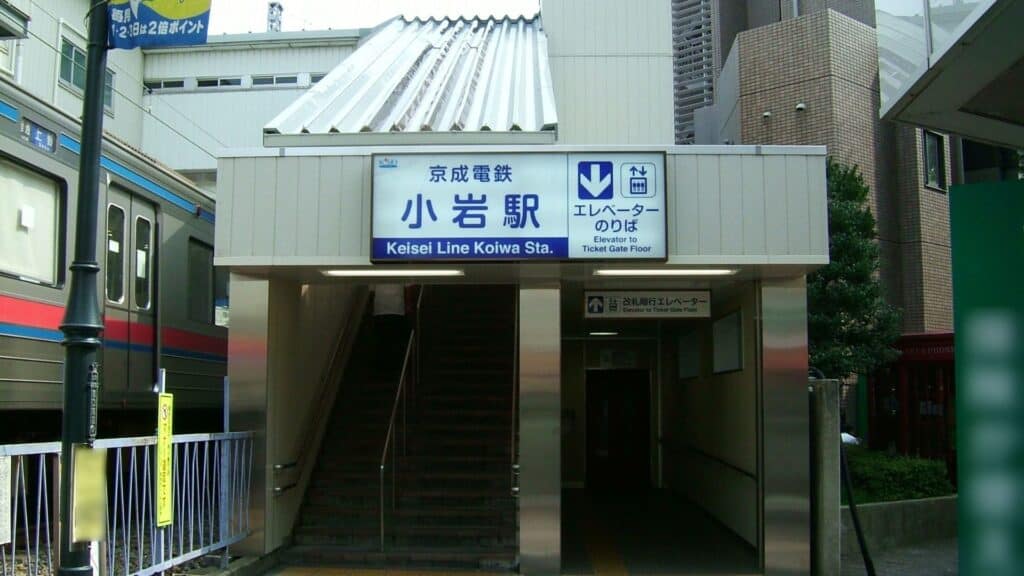 The easternmost point of the Sobu Line in Tokyo. The shopping street radiating from the front of the station is a treasure trove of super-cheap clothing stores and second-hand stores. 
Koiwa is a town with a high recycling awareness. The area has become a petit Kabukicho, a town of Chinese, South Korean, and Southeast Asians and yakuza gangsters centred on Chuo-dori Street. There are also many Thai massage parlours.
(4) Keisei Koiwa京成小岩
The northernmost station in Edogawa Ward. A little further down the shopping street in front of the station is Kamakura, Katsushika-ku. 
(5) Edogawa 江戸川
Edogawa Ward is along the Keisei Line. The Edogawa riverbed stretches in front of the station and the Koiwa Iris Garden. On the other side of the river is Ichikawa City, Chiba Prefecture. Down the river is the Edogawa Hospital with its eccentric art.
Along Toei Shinjuku Line
(6) Funabori 船堀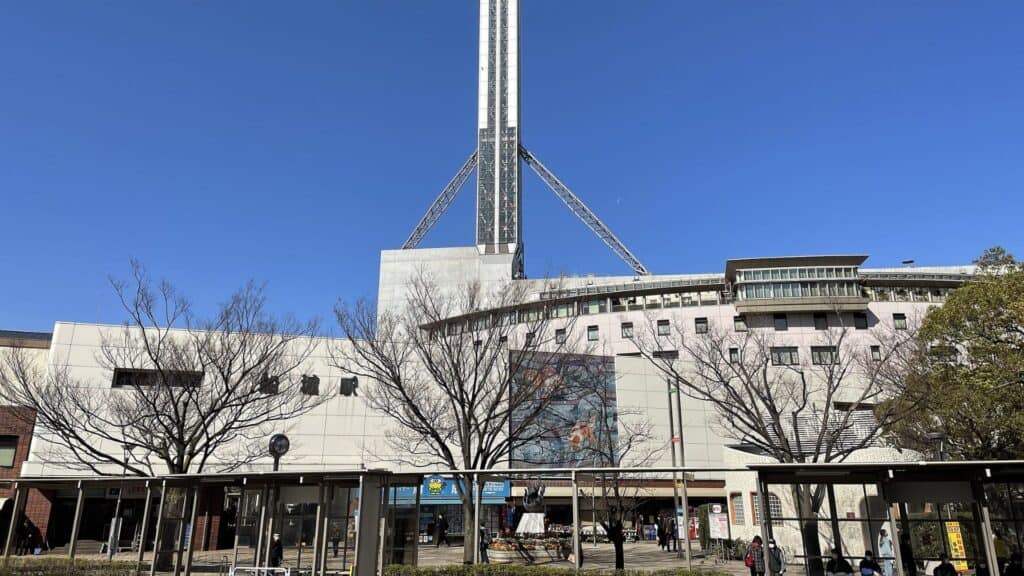 Funabori is an express stop on the Toei Shinjuku Line. The Tower Hall Funabori Observation Deck, where you can visit for free. There's also the Edogawa Racecourse, where you will be greeted by a statue of Daimajin, a survivor of the hippie boom of the 1960s, a Krishna temple, and an Indian restaurant serving completely vegetarian food.
(7) Ichinoe 一之江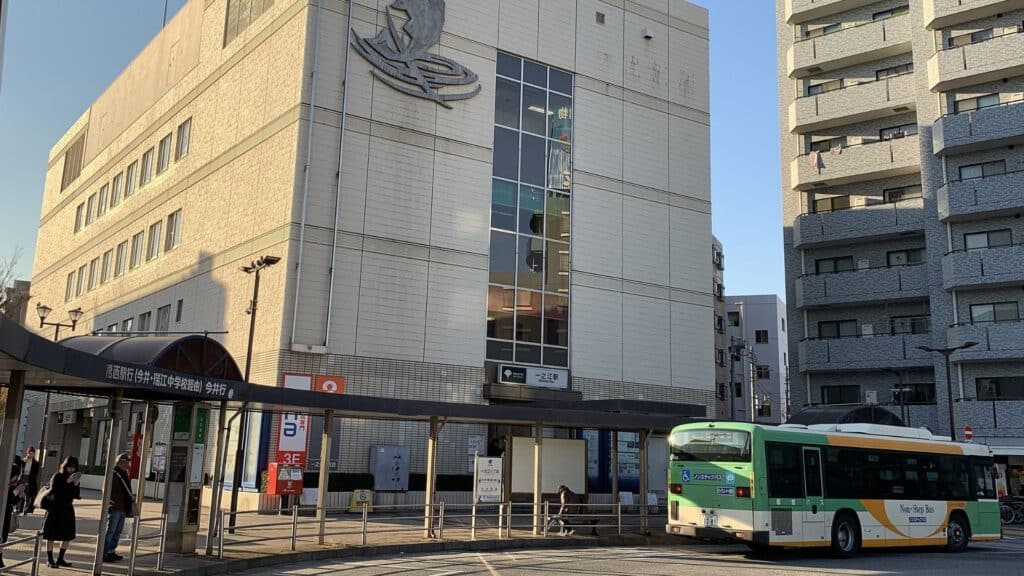 IchinoeIt used to be a major goldfish aquaculture centre. Here, you can find an old shopping street along with the Sasaki Concern's apartment complex. The radium hot spring recreation centre, a hidden gem.
(8) Mizue 瑞江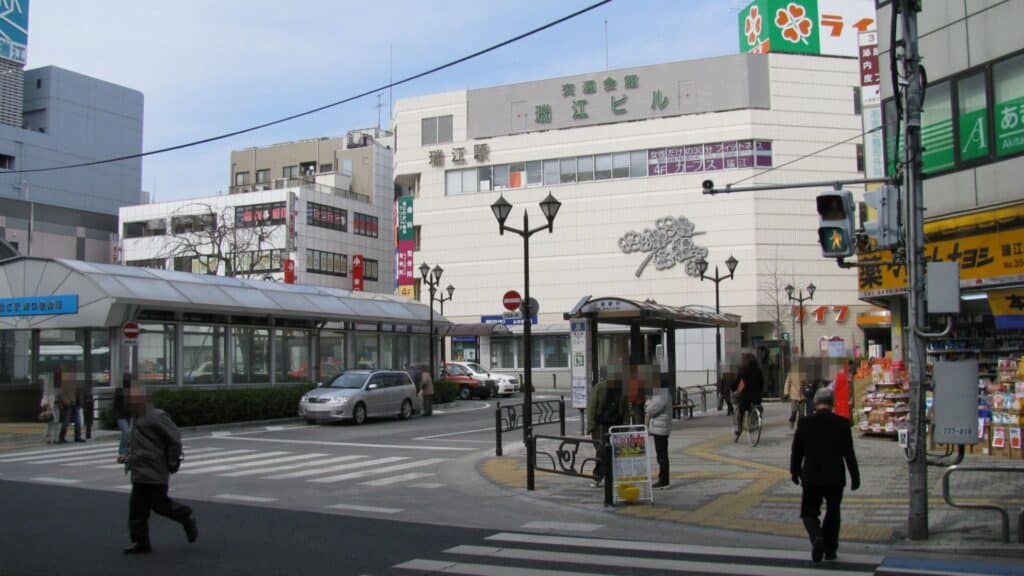 In front of the station, La Park Mizue is home to Don Quijote and a number of pachinko parlours. A former member of an idol group who built a palace in the area is a regular customer.
(9) Shinozaki 篠崎
A town so far out of the way that it is hard to believe it is in the 23 wards of Tokyo. The Shinozaki Shinmachi shopping district, the easternmost in Tokyo, is reached by bus from the station. Along the old Edo River is a recycled paper factory. The Bonsai Museum in Shinbori is highly acclaimed by foreigners.
(10) Nishi-Kasai 西葛西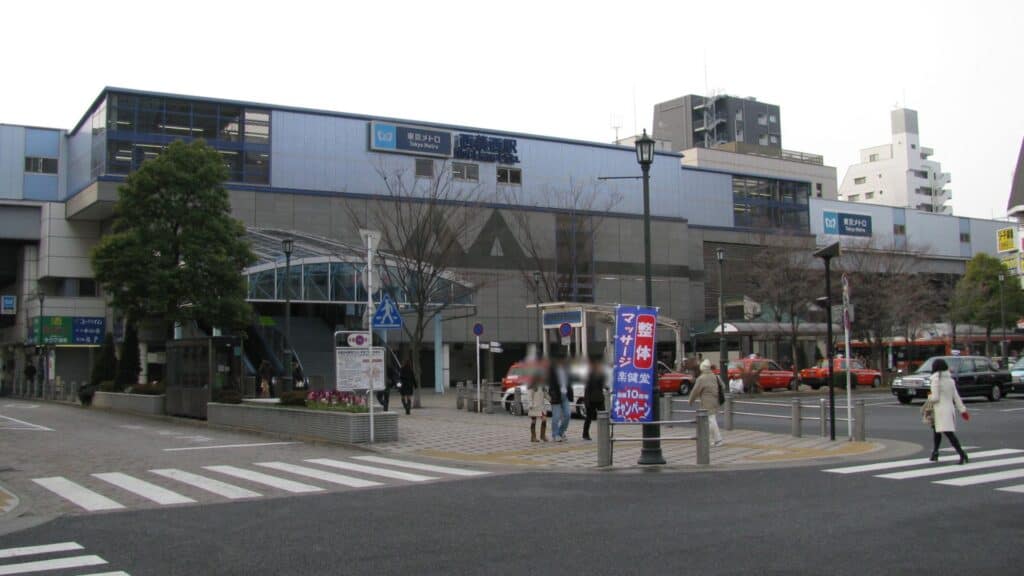 One of the best Indian communities in Japan. The Seishinmachi and Kojimacho 2-chome housing complexes are filled with Indian residents. The Arakawa River discharge channel runs within the area. 
(11) Kasai 葛西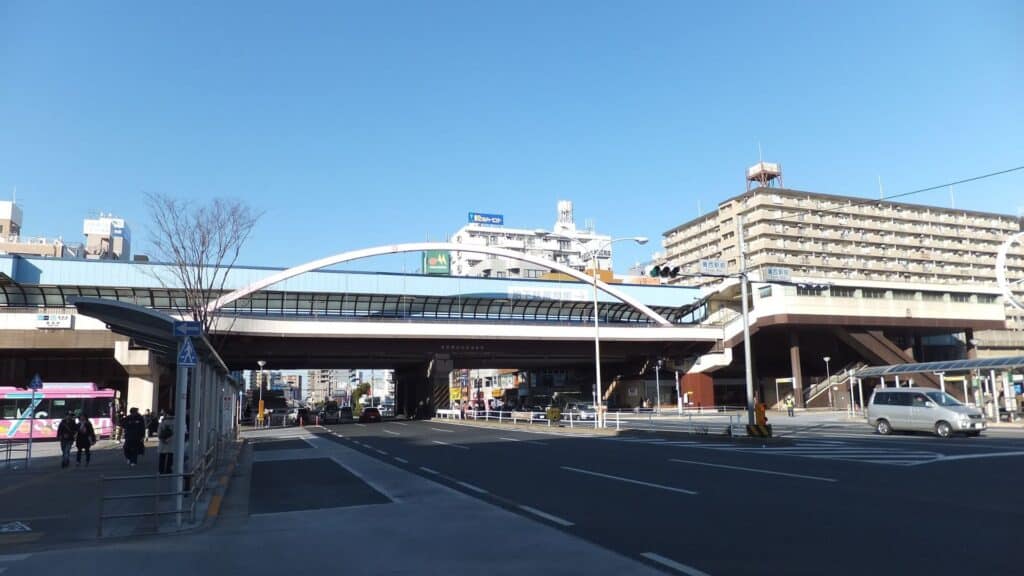 The subway museum in front of the station is popular with children, but it is the birthplace of the semi-ganglionic Chinese group, Anger Rajon. The strange festival at the easternmost thunder village of 23 wards is also famous.
(12) Kasai Rinkai Park 葛西臨海公園
Kasai Rinkai Park is next to Disneyland and Disneysea. This is a paradise for the rear end of the city. You can find Kasai Rinkai Park which has a giant Ferris wheel, an aquarium, and an artificial sandy beach. At night, a park is a gathering place for people of all backgrounds and ages.
What to do in Edogawa City Ward
Kasai Rinkai Park 東京都立葛西臨海公園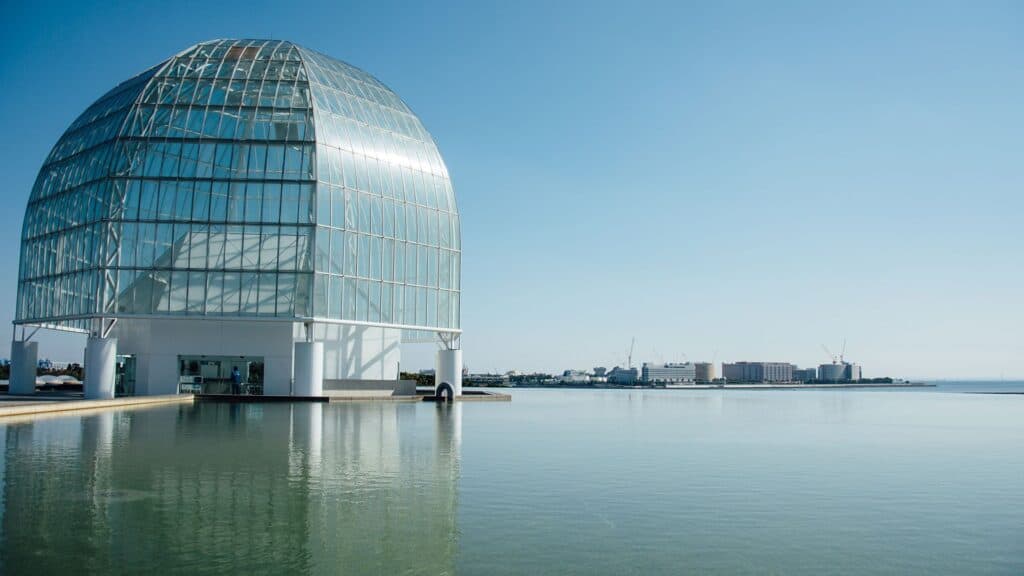 The park is divided into five zones based on the theme of "green, water, and human interaction". Within the park, there is the Kasai Rinkai Aquarium, world-famous for its tuna migration, and the Giant Ferris Wheel, where you can enjoy the view of Tokyo from the sky. 
There is also an observation rest house, where you can enjoy the spectacular view of Tokyo Bay. The park also has BBQ plazas and lawn areas, making it a relaxing place for families and couples. Kasai Seaside Park, which is popular for playing on the seashore and for tide-pooling, can be reached by crossing a bridge inside the park.
Find out more about Kasai Rinkai Park here on Google maps.
Tokyo Sea Life Park 葛西臨海水族園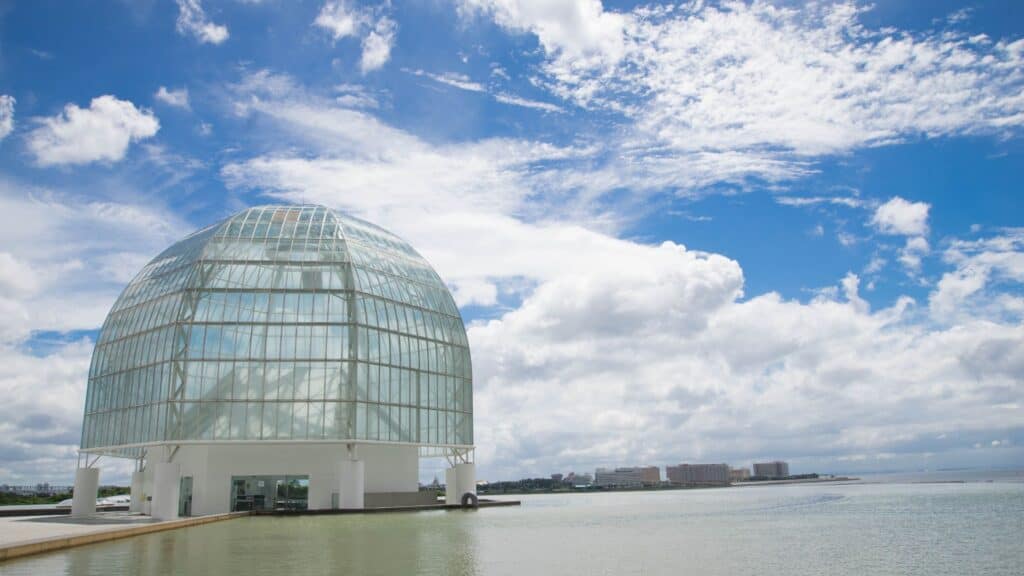 Located in Kasai Rinkai Park, Tokyo Sea Life Park is a rare aquarium in the world, where visitors can see the migration of tuna. It is said to be the most popular aquarium in eastern Japan, attracting 3.55 million visitors when it opened in 1989.
The aquarium has a glass-domed main building, a freshwater aquarium, and an outdoor area, with many attractions including a large doughnut-shaped tank in which bluefin tuna migrate. They also have one of the largest penguin exhibit areas in Japan. Many rare species are also on display, including fish from the seas around Australia and the polar regions.
Find out more about Tokyo Sea Life Park here on Google maps.
Tsurunoyu 鶴の湯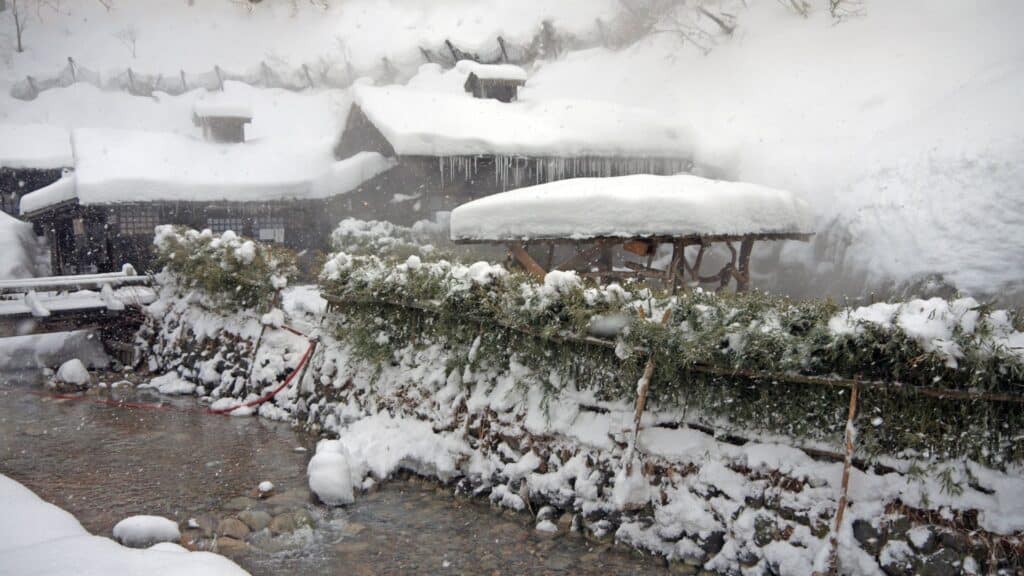 Tsurunoyu is located 5 minutes walk from Funabori Station on the Toei Shinjuku Line. A public bath where you can enjoy natural black hot spring water from its own hot spring source.
In addition to the white and black bathtubs, there is an open-air bath, sauna, and relaxation bath. Priority seating is available in the washing area, and the kalan and showers are installed in an easy-to-use manner so that even the elderly and physically challenged can use them with ease. Soap and towels are available for purchase, so feel free to use them. There is also an open-air bath where you can relax and enjoy the natural black hot spring water while gazing at the sky.
Find out more about Tsurunoyu here on Google maps.
Edogawa Natural Zoo 江戸川区自然動物園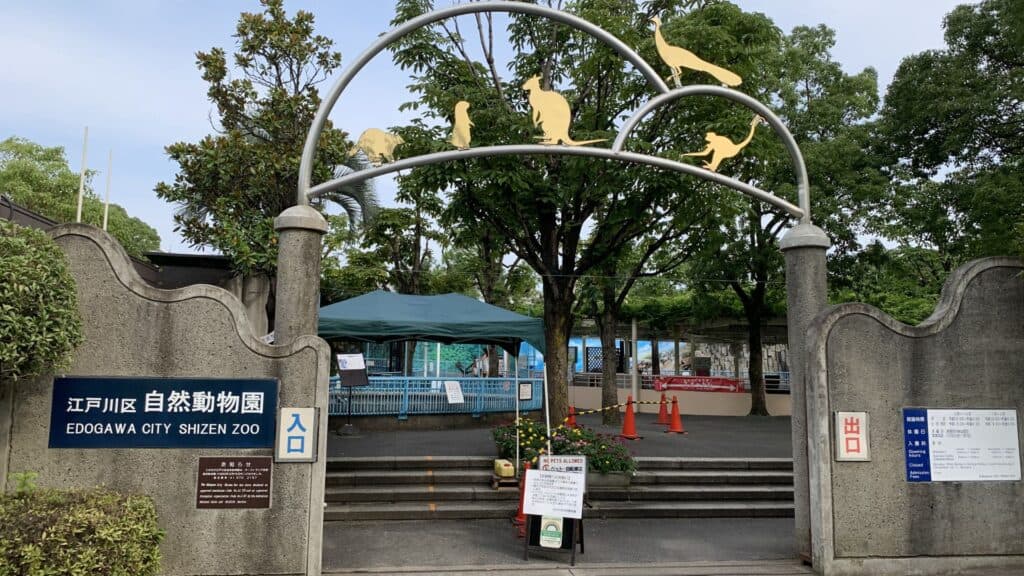 This zoo keeps and exhibits animals such as lesser pandas, Humboldt penguins, common squirrel monkeys, and basking turtles. There is also a corner where visitors can interact with rabbits, guinea pigs, goats, sheep, and other animals, along with an aquatic corner where freshwater and brackish water fish are exhibited.
Find out more about Edogawa Natural Zoo here on Google maps.
Heisei Garden 平成庭園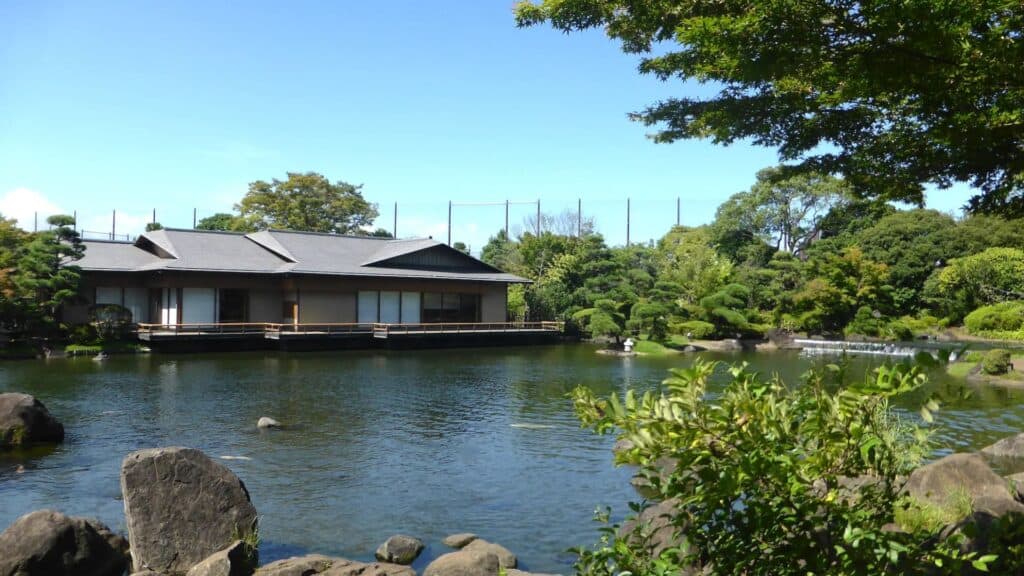 Heisei Garden is a 15-minute walk from Nishi-Kasai Station on the Tokyo Metro Tozai Line. Planned and developed in 1950, the park consists of a nature zoo and Heisei Garden.
The Heisei Garden is a lush green Japanese garden with a pond surrounded by a pond in the Chikiyama-ikeizumi kaiyu style, allowing visitors to experience the beauty of nature in each of the four seasons.
Visitors can enjoy traditional Japanese culture in the atmospheric Genshin-an hermitage, as well as fishing and playing on the playground equipment. The nature zoo has a variety of animals, including red pandas, prairie dogs, birds such as hornbills, turtles, and iguanas, and visitors can also interact with rabbits and guinea pigs.
Find out more about Heisei Garden here on Google maps.
Gyosen Park 行船公園
Adjacent to the south side of Shin-Nagashima River Water Park is the fourth largest water park in terms of surface area, with a total length of approximately 750 m.
From March 1 to November 30, visitors can enjoy camping and BBQ at the day campsite, and there are also many facilities for children to play, including a lawn area and playground equipment. Along the promenade, Jugatsuzakura cherry trees are planted, which bloom once between October and December, and again around April. Roses are also in bloom in the spring.
Find out more about Gyosen Park here on Google maps.
Akebono-yuあけぼの湯
Akebono-yu is located near Funabori Station on the Toei Subway Line. Akebono-yu is a two-story public bathhouse with a total of 12 types of baths, including a large bath, outdoor bath, and massage bath, as well as two types of saunas and other facilities.
Visitors can enjoy the colourless, mildly alkaline natural hot spring water in the spacious bathhouse. On the first floor, there is a food and beverage corner offering a wide variety of beverages and snacks.
Find out more about Akebono-yu here on Google maps.
Recreational Park 総合レクリエーション公園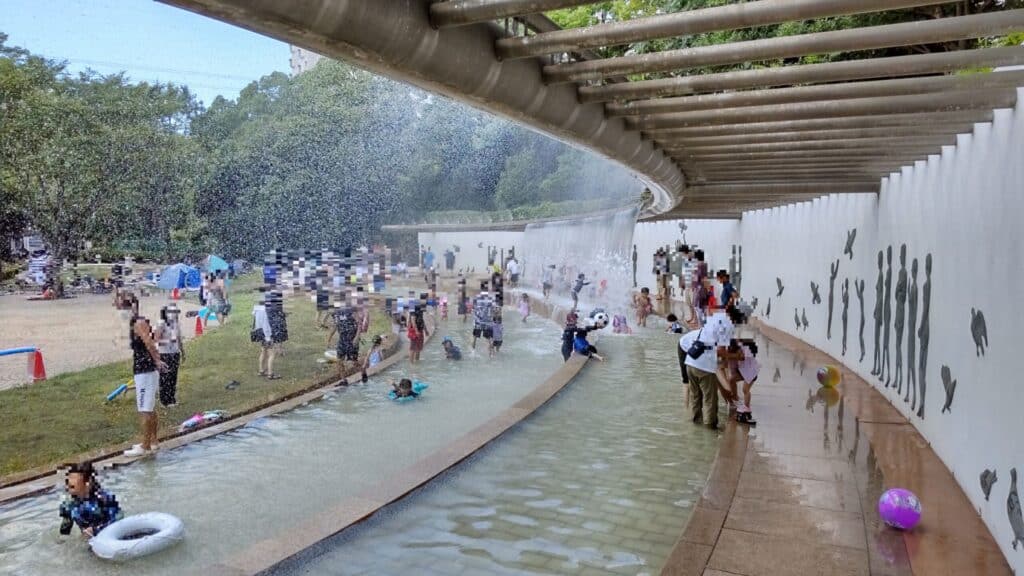 This comprehensive park stretches approximately 3 km from east to west. The children's plaza with dinosaur-shaped playground equipment and the rainbow plaza with a large fountain are popular with families.
There are also sports facilities such as a youth baseball field and a family sports field. There is also Nagisa Park, where azaleas are in full bloom in the spring, and a Western-style flower garden. Shuttle buses are available to take visitors around the park.
Find out more about Recreational Park here on Google maps.
Komatsugawa Riverbed 小松川千本桜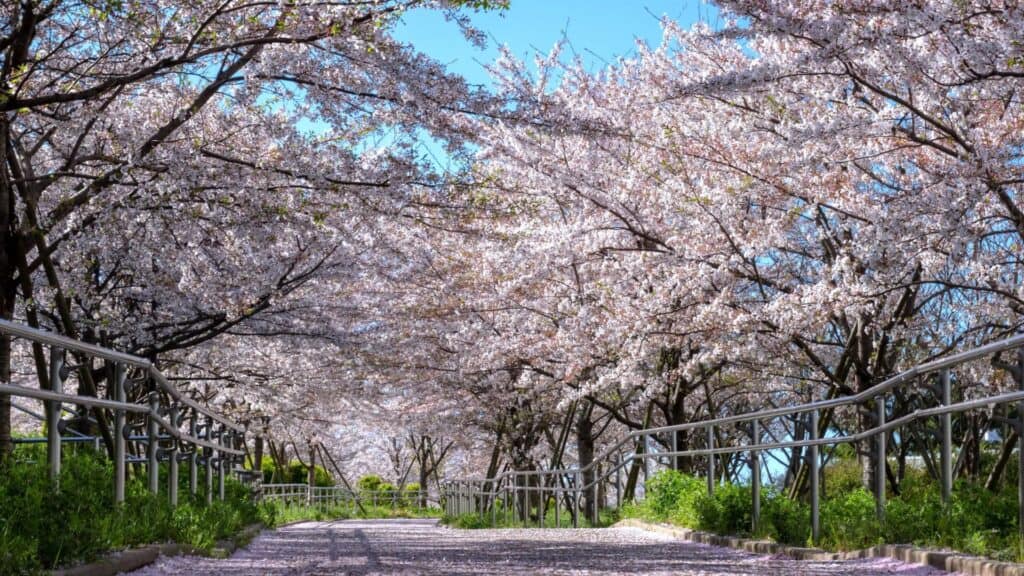 A 5-minute walk from Higashi-Oshima Station on the Toei Shinjuku Line. A row of cherry trees stretches approximately 2 km from north to south from near Higashi-Oshima Station to the Komatsugawa Bridge on Keiyo Road.
About 1,000 cherry trees of 10 varieties, including Someiyoshino and Oshima cherry, are planted along the Arakawa River super embankment. From March to November, barbecue facilities are available for visitors to enjoy the beautiful flowers and greenery.
Find out more about Komatsugawa Riverbed here on Google maps.
Shunkaen Bonsai Museum 春花園BONSAI美術館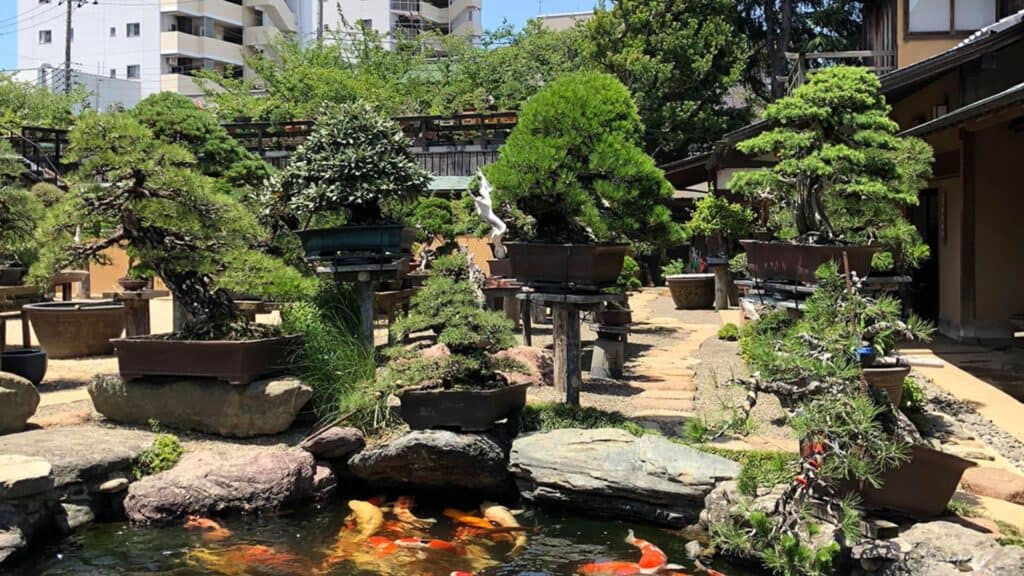 Award-winning bonsai artist Kunio Kobayashi invested over 1 billion yen of his own money to build this sukiya-style bonsai museum on a 1,800-tsubo plot of land.
The beauty of the harmony of the pond with Nishikigoi swimming in it and the more than 1,000 bonsai masterpieces displayed in the indoor alcove in accordance with the seasonal changes is breathtaking. The museum also offers hands-on bonsai classes for a fee and is one of the most popular tourist spots in Tokyo, visited by many foreigners.
Find out more about Shunkaen Bonsai Museum here on Google maps.
Nagisa Park なぎさ公園
Approximately a 7-minute walk from Nishi-Kasai Station on the Tokyo Metro Tozai Line. The park stretches about 3 km from Nishi-Kasai 6-chome to Minami-Kasai 7-chome.
There is a "Children's Plaza" with playground equipment for toddlers, "Fuji Park" with athletic facilities, and a "Flower Garden" where visitors can enjoy beautiful roses. In the large park surrounded by seasonal flowers and natural greenery, there is also an area where visitors can enjoy barbecues, and in Nagisa Park, families can enjoy free pony rides. The Panorama Shuttle, an intra-park bus, is a convenient way to get around the park.
Find out more about Nagisa Park here on Google maps.
Bird Watching Center 鳥類園ウォッチングセンター
This Bird Watching Center is located one minute walk from Kasai Rinkai Koen Station on the JR Keiyo Line. Opened in 1994, this is a bird-watching zone located on the east side of Kasai Rinkai Park. 
The park has two large ponds for wild birds, one with fresh water and the other with brackish water, a mixture of seawater and fresh water. There is a watching center between the ponds, where visitors can observe wild birds in their natural state with binoculars from the second floor, and also displays and introduces information on nature. In addition to the pond, a forest and other natural environments have been created, attracting a variety of wild birds throughout the four seasons.
Find out more about Bird Watching Center here on Google maps.
Events in Edogawa
江戸川区花火大会 Edogawa Ward Fireworks Festival
Hotels in Edogawa
Hotel Lumiere Kasai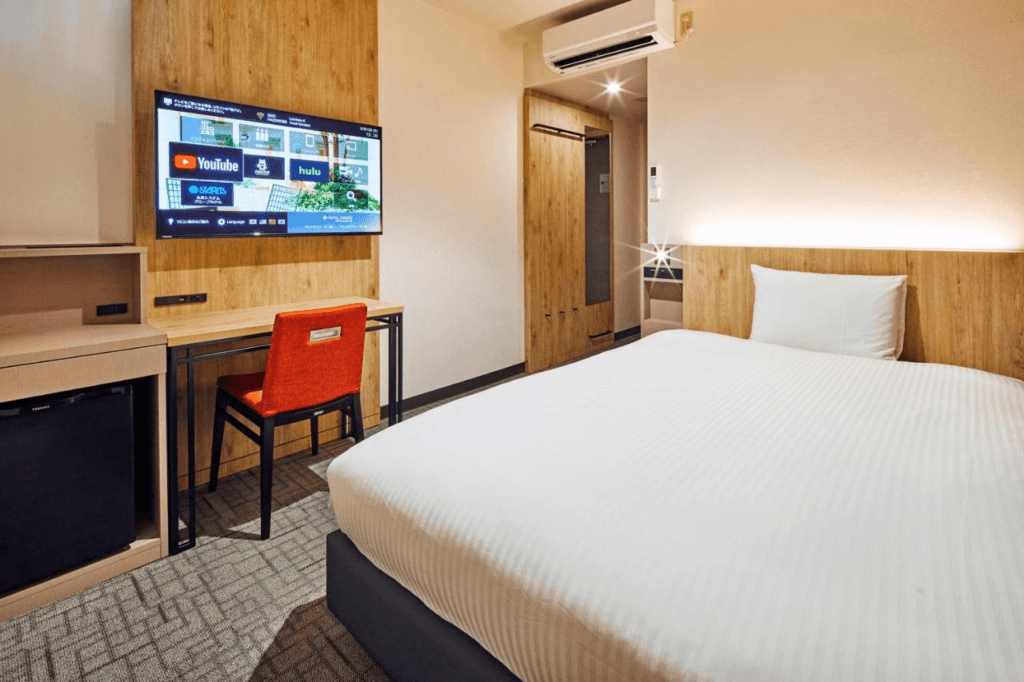 Situated a 3-minute walk from Kasai Subway Sation, Hotel Lumiere Kasai offers comfortable guestrooms with free wired internet. Complimentary breakfast is offered every morning.
Each room is simply decorated with dark-coloured furnishings, and comes with a flat-screen TV and a fridge. An electric kettle and tea set are also included. Some rooms feature a kitchenette and a microwave.
While staying at Kasai Lumiere Hotel, guests can ask for in-room massages or dry cleaning services. Coin launderette and free-use internet PCs are provided in the common area.
The hotel is a 25-minute drive from Tokyo Disney Resort, and a 20-minute subway ride from Tokyo Sky Tree. Tokyo Shinkansen (bullet train) Station is a 20-minute ride from the property, as well. Airport limousine buses are available from both Narita and Haneda airports at an additional charge. Free breakfast including freshly baked bread and coffee is served at the dining room.
Address: 134-0083 Tokyo-to, Edogawa-ku Nakakasai 5-41-20, Japan
—
What do you think about Edogawa Ward in Tokyo? Do you like finding out about the history and culture of this interesting area of Tokyo? There is so much history and unique things to do in this local neighbourhood of Tokyo, if you're interested in coming for yourself, make sure to refer back to this blog.