Want to find out about the different areas of Tokyo for you to visit or move to? Are you interested in discovering and exploring the different Tokyo neighbourhoods and districts? There are a total of 23 wards inside Tokyo and each is so unique and different. If you're curious to find out more about each area of this super-city, check out our ultimate guide!
As of 2022, the population of Tokyo is estimated to be 37.7 million people, with more than 40% of the population residing in the city centre itself. There are 23 wards within Tokyo, with Chiyoda, Chuo and Minato being the central three wards home to the major neighbourhoods of Shinjuku, Shibuya and Ikebukuro.
Every ward can be conveniently reached through the JR lines and the metro. However, there are lots of other neighbourhoods hidden within these wards that you can learn more about through this blog post.
Areas of Tokyo
1. Chiyoda Ward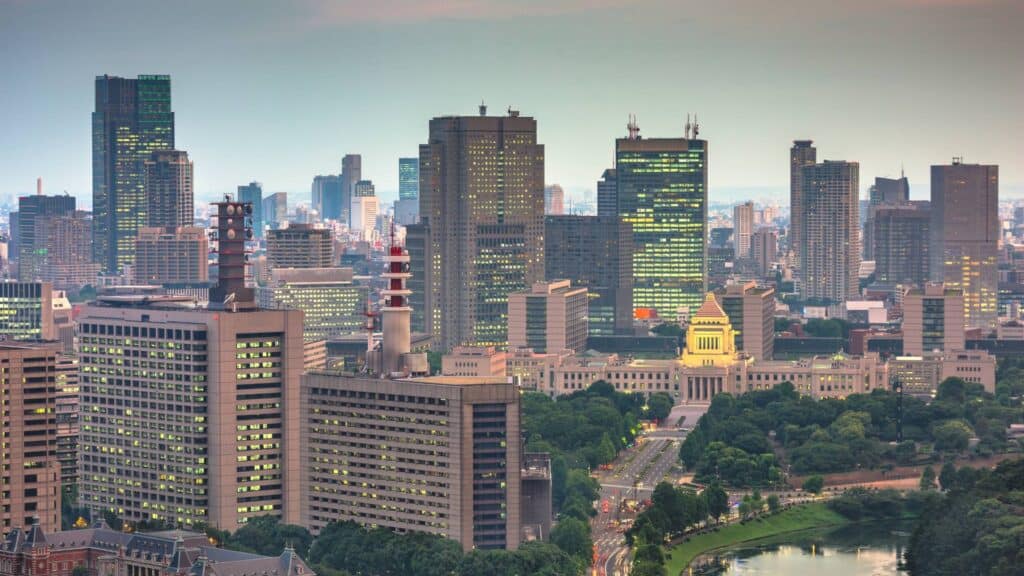 Chiyoda Ward lies in the centre of Tokyo Prefecture's 23 wards. The Imperial Palace and its large gardens, The National Diet Building, the Prime Minister's office and residence, and the Supreme Court, as well as a number of government departments and ministries, are all located in Chiyoda.
Many samurai used to live here to maintain political links to the court. Even today, with a concentration of embassies and offices of large foreign and Japanese firms, the neighbourhood remains a political power centre. Due to Chiyoda Ward being home to lots of government and business buildings, it ranks as the least populated ward.
There are many dense business neighbourhoods such as Marunouchi, Otemachi and Hibiya where you can find different international embassies and high-ranking universities. In recent years, more nightlife and casual dining experiences have gotten more popular so you can enjoy a day of sightseeing whilst shopping and eating in local restaurants. In contrast to this, Chiyoda Ward is also home to neighbourhoods such as Akihabara which is the Otaku paradise where you can find many anime-centric stores and maid cafes. 
2. Chuo-ku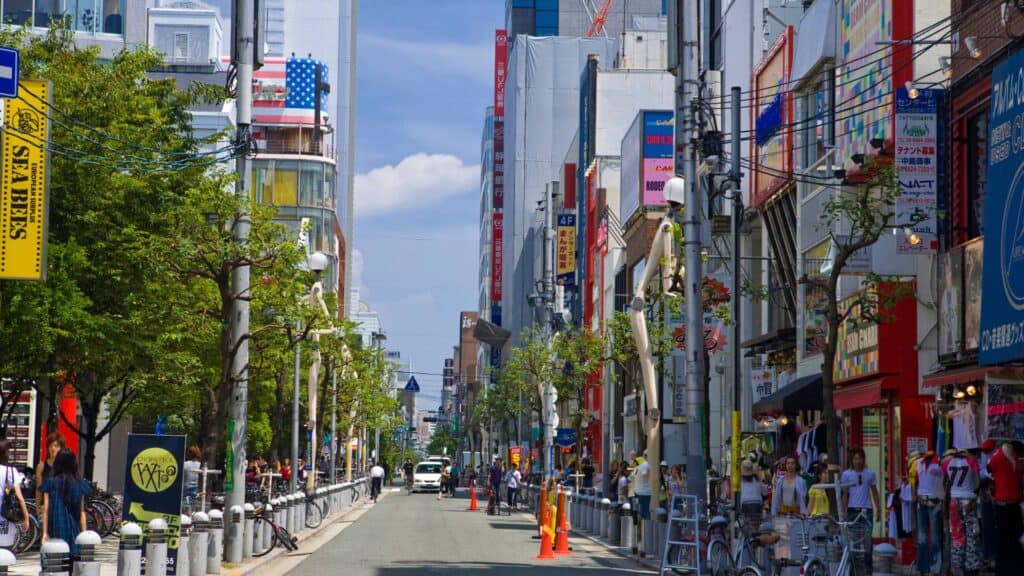 Chuo Ward has thrived as Japan's cultural, informational, and commercial centre for almost 400 years. Chuo City continues to keep ahead of the curve while preserving its lengthy history and heritage, with each neighbourhood having its own distinct vibe. Ginza and Nihonbashi are two popular tourist destinations. These sites have a certain appeal that draws visitors from Japan and throughout the world.
While Chuo City appears to be a bustling commercial hub, its appearance shifts with the seasons. Cherry trees and other flowers bloom in the spring, and the city is bustling with people. In the summer, take a stroll along the water's edge or visit a rooftop beer garden. The streets are decorated with red and yellow leaves in the fall. The major streets and stores provide a lovely ambience with amazing illuminations in the winter. Chuo City offers year-round seasonal activities.
Ginza is one of Tokyo's most well-known shopping districts, with its renowned department stores and high-end brand-name shops. Another neighbourhood, Tsukiji, is home to one of the world's largest fish markets, and is also located in Chuo City. Tsukishima, a seaside suburb across the Sumida River from Tsukiji, serves local cuisine such as monja yaki" and is very popular with tourists.
3. Minato Ward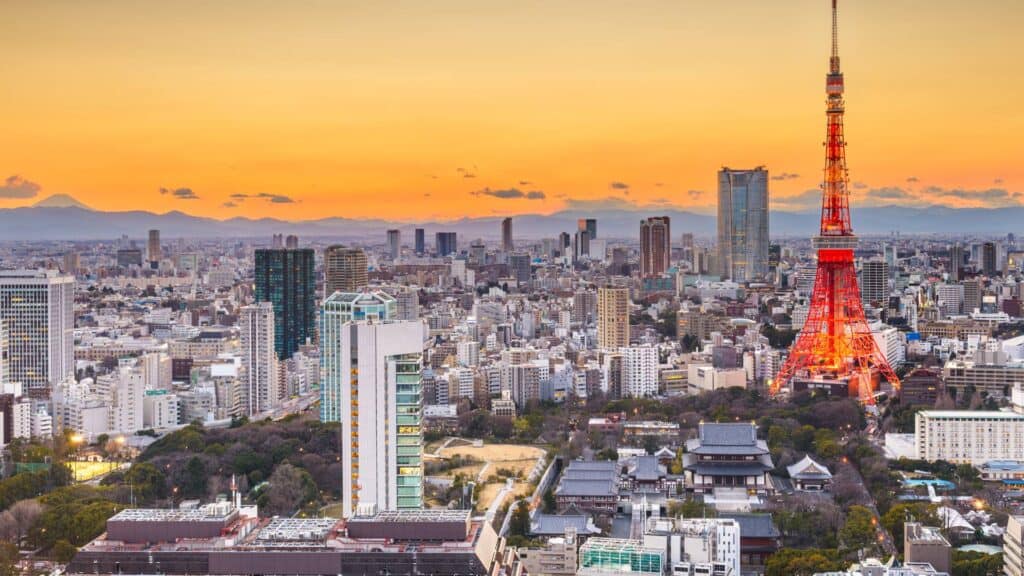 In all of Tokyo, Minato City boasts the largest number of facilities and services for foreigners. International schools, English-speaking clinics, and international supermarkets are just a few of the facilities that foreign residents may find useful. Minato City's luxurious housing consists primarily of apartments and single-family houses created in European and American styles for international businessmen and diplomats.
Roppongi Hills, Tokyo Midtown, Toranomon Hills, ARK Hills, and Shiodome Sio-Site are among the largest retail and entertainment complexes in Minato.
Minato, on the other hand, is more than an urban jungle. Green spaces may be found throughout the city, providing a calm environment to the surrounding residential areas. The Institute of Nature Study, Aoyama Cemetery, and Shiba Park are some examples.
4. Shinjuku Ward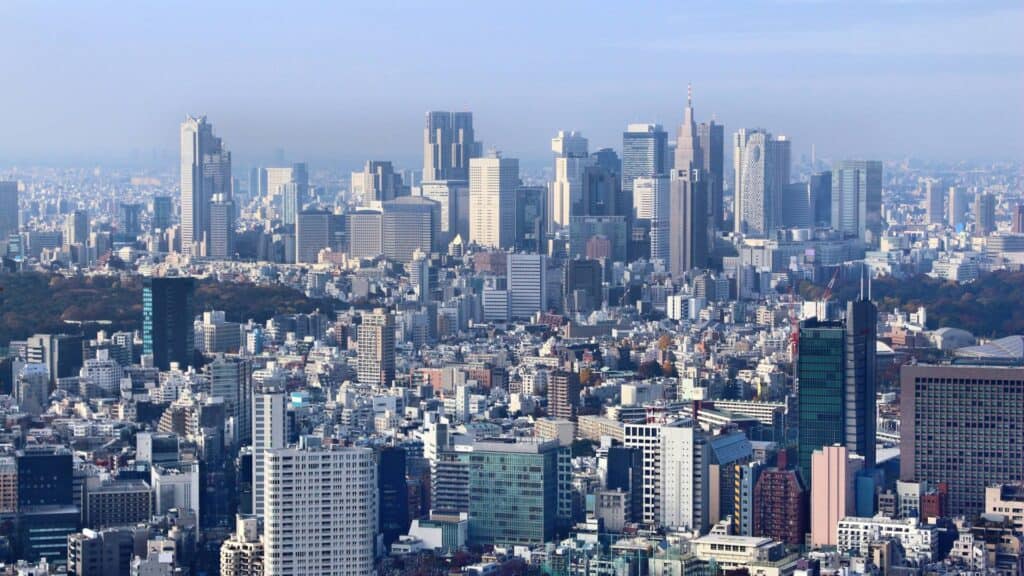 Shinjuku comes to life at night, thanks to its numerous neon signs. The safe side of nighttime entertainment includes restaurants, izakaya, pubs, movies, and gaming arcades, but north of Yasukunidori Street, the Kabukicho entertainment zone also tempts lonely businesspeople with a large red-light district. Aside from the rush and bustle, tourists may be astonished to learn that Shinjuku is also home to Shinjuku Gyoen, one of Tokyo's largest Japanese gardens, and Hanazono Jinja, one of the city's most famous shrines, which hosts numerous major festivals throughout the year.
Shinjuku is recognised for being the world's busiest transit hub, with a place in the Guinness Book of Records. There are 36 platforms and nearly 200 exits at the station.
5. Bunkyo Ward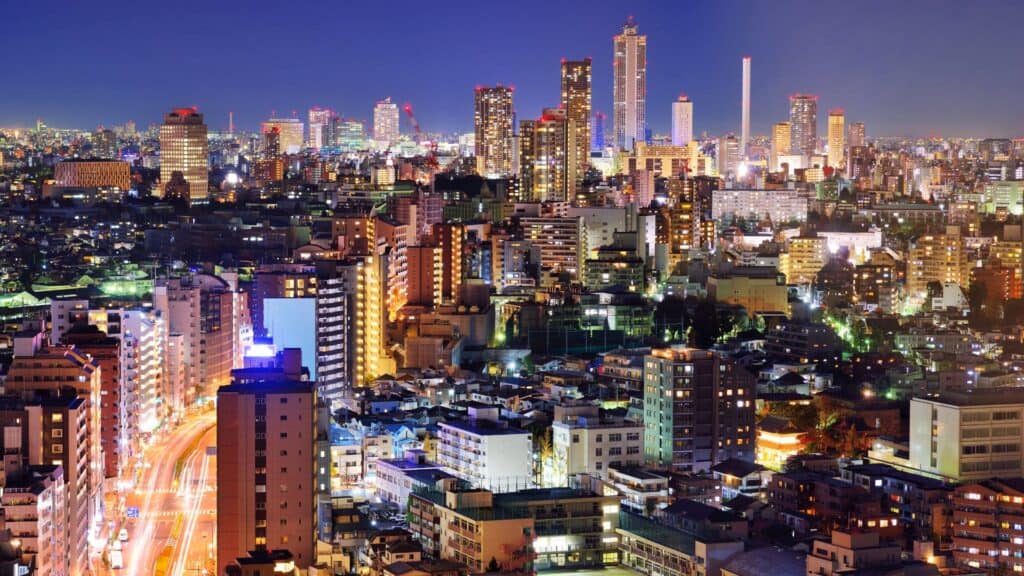 Bunkyo Ward has been the home to many famous Japanese people throughout the years such as Natsume Soseki as well as scholars and politicians. In turn, this has created the image of the Bunkyo Ward being a very educationally inclined residential area as the University of Tokyo's Hongo Campus, Nippon Medical School and Toyo Bunko is situated in this ward. This ward was formed recently in 1947 as a merger of Hongo and Koshikawa Wards following the regeneration of Tokyo city into Tokyo Metropolis.
Bunkyo Ward is ranked 19th out of the 23 wards for residing foreigners so it can be seen as more intimate and off the radar for some. The residential areas are all conveniently close to business districts in the Ward such as Otsuka, Hakusan and Hongo so transport is very efficient.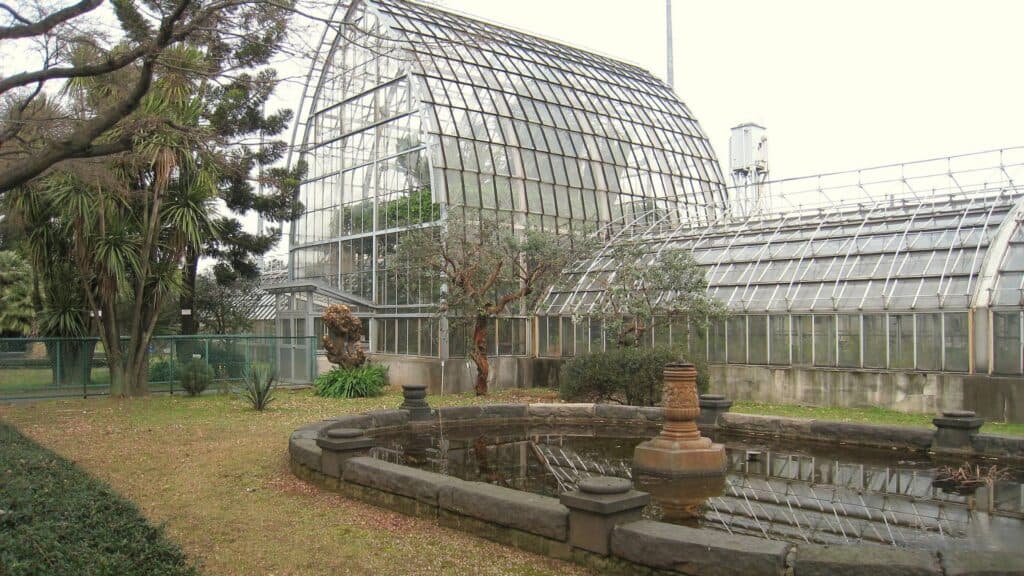 The Koishikawa Botanical Gardens is a very famous landmark in the Bunkyo Ward as it is a good hanami viewing place as well as a brilliant place to get away from the busy bustle of the city to just relax. The closest neighbourhood to the gardens is Hakusan where you can find a variety of different restaurants from Taiwanese street food to Shabu Shabu restaurants. Nezu is another traditional residential neighbourhood which is home to the famous Nezu Shrine. A lot of people visit here to see a more authentically Japanese neighbourhood.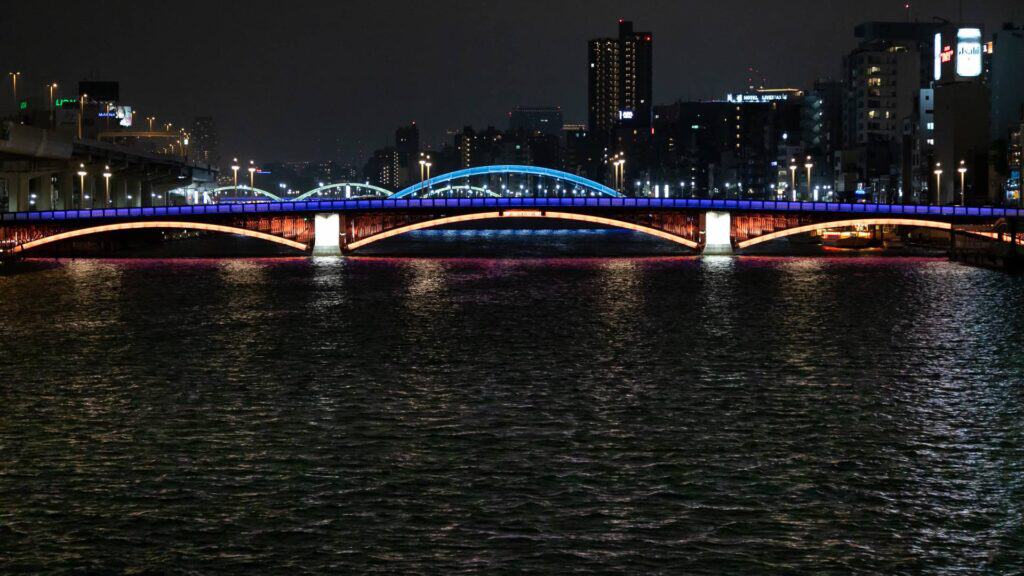 Taito Ward is the smallest ward within the 23 wards. The iconic Asakusa neighbourhood is located in Taito, and is home to Tokyo's oldest temple (Senso-ji). Knowing the region around Asakusa is a terrific way to feel linked to Tokyo's past, especially via the different festivals that take place at each temple throughout the year. Ueno Park and Ueno Zoo, both popular sites for locals and visitors, are also located in Taito.
Walking through the trendy areas of Aoyama, Azabujuban, and Akasaka will reveal an assortment of luxury shopping and brand name stores, while neighbourhoods like Iriya, Asakusa, and Yanaka will reveal a slower pace of Tokyo life. It's this merger of lifestyles that makes Taito Ward so unique.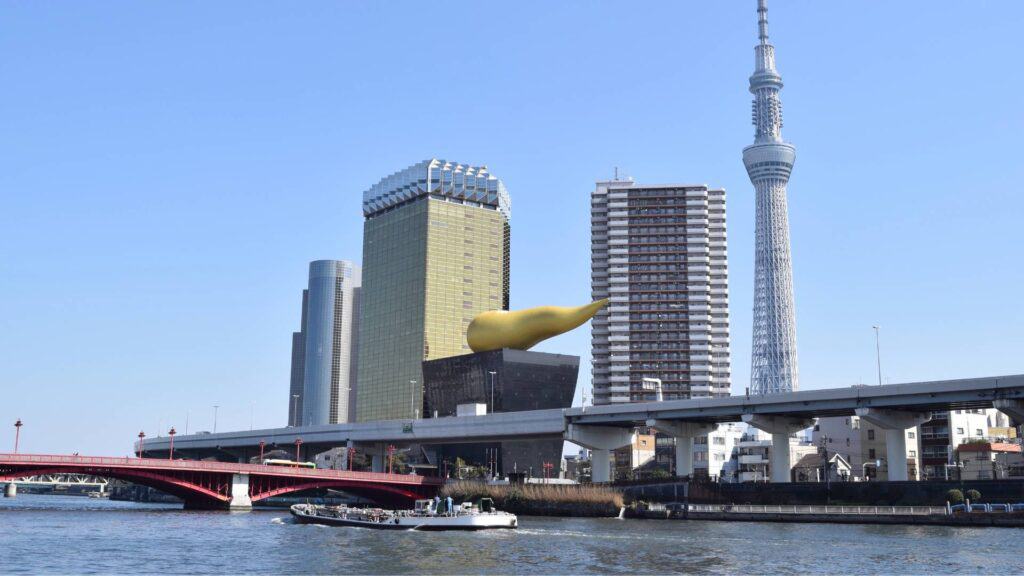 This ward is a city where traditional culture thrives, and many residents are exposed to many cultures on a daily basis. These regions' cultures and arts have the ability to bring people together, and they are likely to have an impact on tourism, industry, town development, welfare, and education.
The Kinshicho neighbourhood is frequently referred to as the eastern Tokyo equivalent of Ikebukuro. To put it differently, it's a huge transit hub with plenty of shopping, eating, and entertainment options nearby. Sumida's neighbourhoods have a classic Tokyo city feel to them. Sumida Ward is an example of Tokyo's shitamachi culture. Many historic structures may still be seen in some areas, such as Hikifune in Sumida Ward's northwestern section. This gives the areas a distinct Tokyo character, which may appeal to those who like a quiet, easygoing living atmosphere.
However, if you are looking for more of a busy vibe from the Sumida Ward, the infamous Sky Tree tower is located here where you can see the concrete jungle of the Tokyo Metropolitan Area. At the base of the Tokyo SkyTree sits Tokyo Solamachi, a huge shopping and dining area. Over 300 stores, restaurants, and food booths, including imported delicacies and wines, are located here.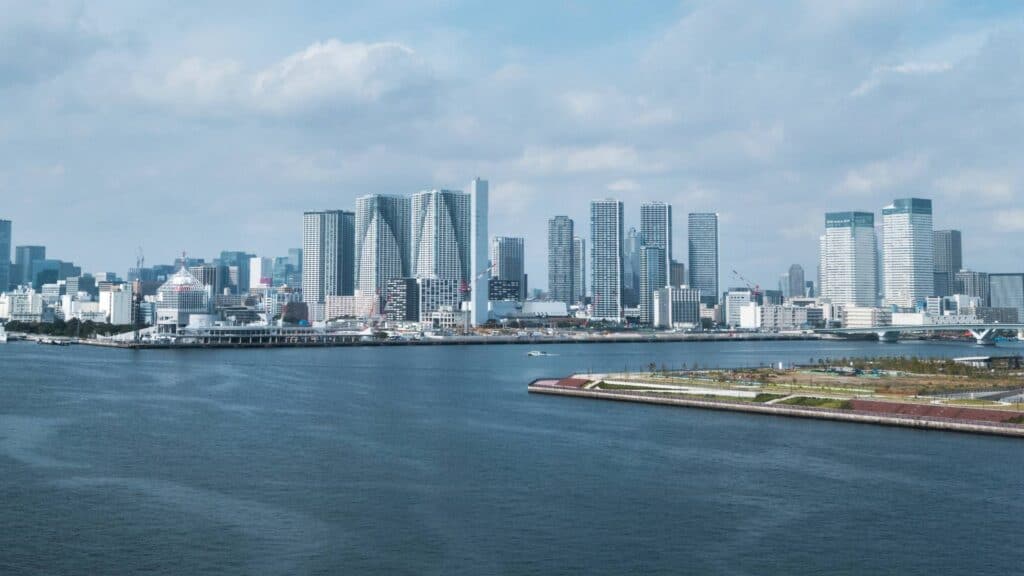 People enjoy the benefit of enjoying sports casually in Koto City, the centre of the Tokyo Olympic and Paralympic Games, which offers several sports centres, baseball fields, and athletic grounds. Canoeing and sailing are popular activities in Koto City, which has a beautiful shoreline. Koto City organises events such as the "Koto Children's Sports Day," the "Sports Festa Koto for the Disabled," and more to allow its inhabitants to participate in a range of sports.
Koto City, in Tokyo's centre, is thick with vegetation, with several parks created on the grounds of large, ancient factories. Camp sites, a boat dock, and a tropical greenhouse dome are accessible in Wakasu Park and Yumenoshima Park, both of which front Tokyo Bay. Koto City's culture is represented by its people's humanity; there is a down-to-earth sense of kindness that has been maintained since the Edo era, as well as a tradition of "Osekkai." On crowded downtown retail streets and in public bathhouses, you will be able to connect with or enjoy talks with locals.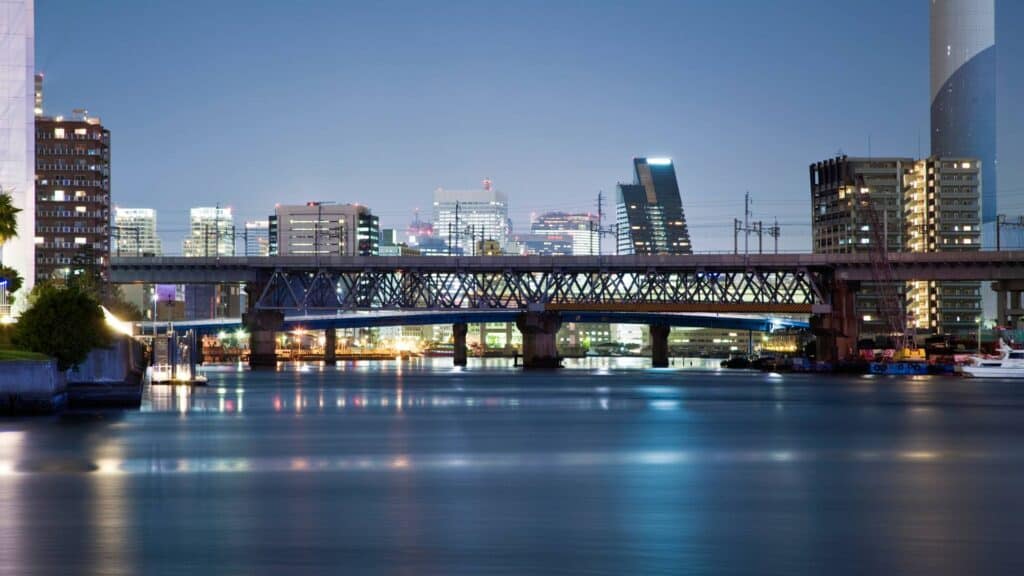 Shinagawa is traditionally associated with Tokyo's industrial port, where containers are loaded by rows of cranes along the river at all hours of the day and night. Shinagawa Station is located just outside the ward, however Shinagawa-ku includes the adjacent region to the south. Shinagawa Station is 15 minutes from Haneda Airport on a straight line, making it efficient for foreign business travellers. The harbourfront attracts people who love the beauty of modern, urban settings, and the ward provides riverbank vistas and living along the river's more picturesque areas.
While the area near Shinagawa Station has a business district vibe to it, it becomes considerably less busy and more residential as you travel out from the station. Shinagawa is home to Tokyo's two main shotengai, which assist inhabitants live more comfortably by offering streets where they can get almost all of their daily essentials. Neighbourhoods such as…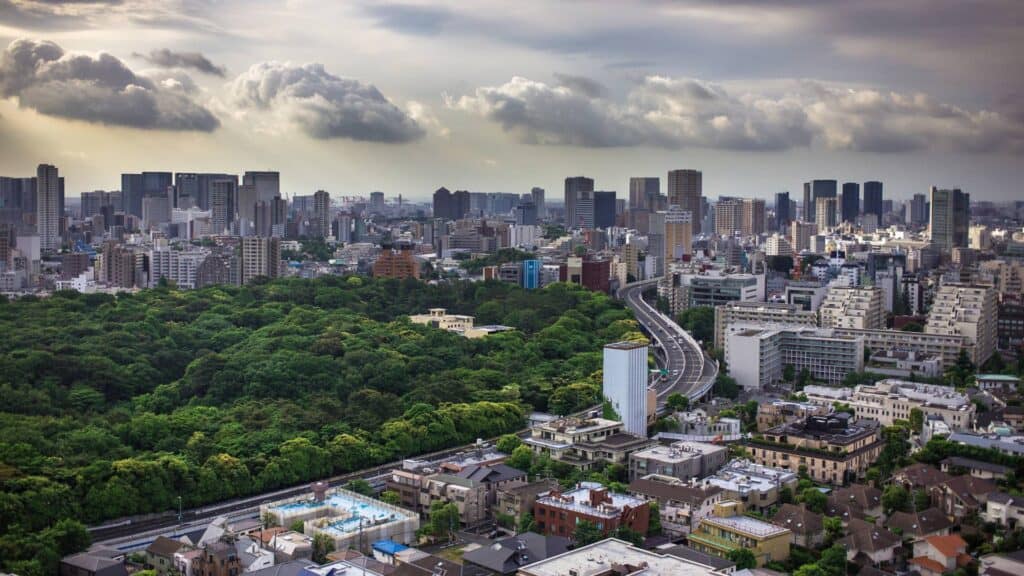 Because of its peaceful living style, ample open areas, and handy location near Shibuya, Meguro is a popular choice for foreigners residing in Tokyo. During the yearly hanami season, Meguro is known for the beautiful sakura trees planted along the Meguro River, and the riverwalk is busy with cherry blossom tourists. The Meguro River region is well known for its premium residential areas. For foreign residents seeking expat-friendly homes, there are various possibilities.
The affluent residential communities of Aobadai, Himonya, and Kakinokizaka, as well as the urban Nakameguro and Jiyugaoka, are all located in Meguro. Jiyugaoka, in particular, is a hotspot of chic boutiques, trendy cafés, and winding lanes that transport you to the streets of Europe's most fashionable towns while still maintaining a genuine Japanese flavour. Additionally, Nakameguro is home to a variety of fashionable cafés and restaurants, as well as hip interior and accessory boutiques. The freshly created Nakameguro Koukashita—700 metres of bars and retailers—is a perfect spot to soak up the cool vibes. A variety of antique shops, art galleries, and tiny cafés provide scrumptious meals. Daikanyama is a 10-minute walk from Nakameguro and can be reached by taking a lovely stroll down the riverbank and stopping at one of the outdoor cafes.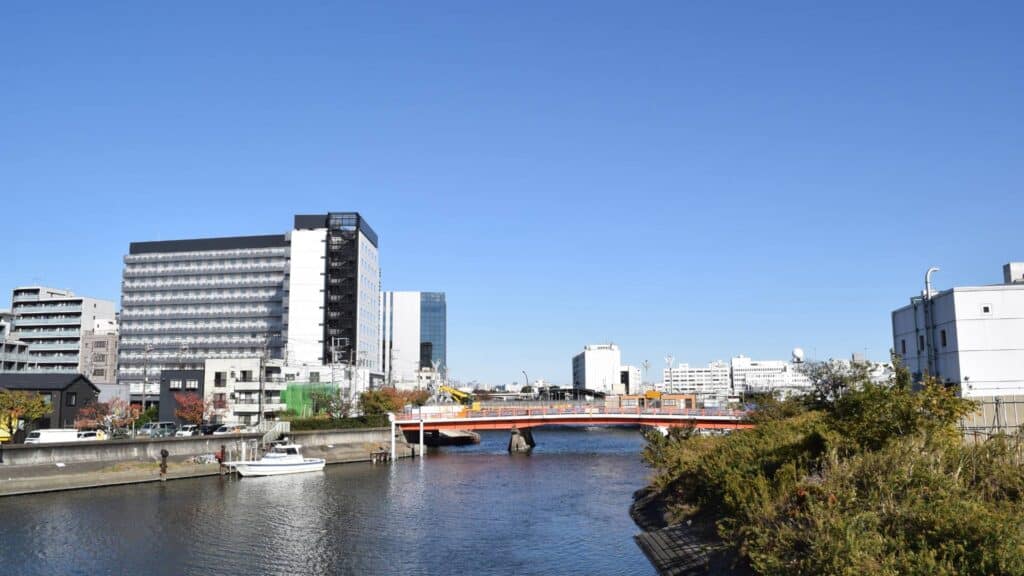 Ota City is the southernmost of Tokyo's 23 wards. It has busy retail streets and lush residential neighbourhoods, as well as a concentration of the world's biggest manufacturing enterprises. Ota has been regarded as a micro replica of Tokyo, including beaches, rivers, and parks for outdoor leisure. In Ota, visitors may enjoy the full range of attractions afforded by Japan's history and traditional culture. Ota City contains almost 150 retail streets, the most in the Tokyo metropolitan region. While chatting with the pleasant people, you can shop for moderately priced fruits and deli-style foods. You can get a taste of what it's like to live in Japan. Ota City features 45 bathhouses, the most in the Tokyo metropolitan region. This is a unique lifestyle culture that has been nurtured by the Japanese people.
The Kamata district is located in Ota City, it is a spot where you may get a sense of the city's history. Sun Road Sunrise Kamata Shoutengai can be found outside the west exit of Kamata Station. It is the perfect place for picking up local items or unique souvenirs. As these streets are often covered, you can take refuge and still enjoy the day in the rain.
Denenchofu is one of the most important neighbourhoods in Ota Ward's western part. This is one of Tokyo's most exclusive and affluent areas. The "Garden City" idea was used to organise the whole community, stressing the link between inhabitants and their surroundings.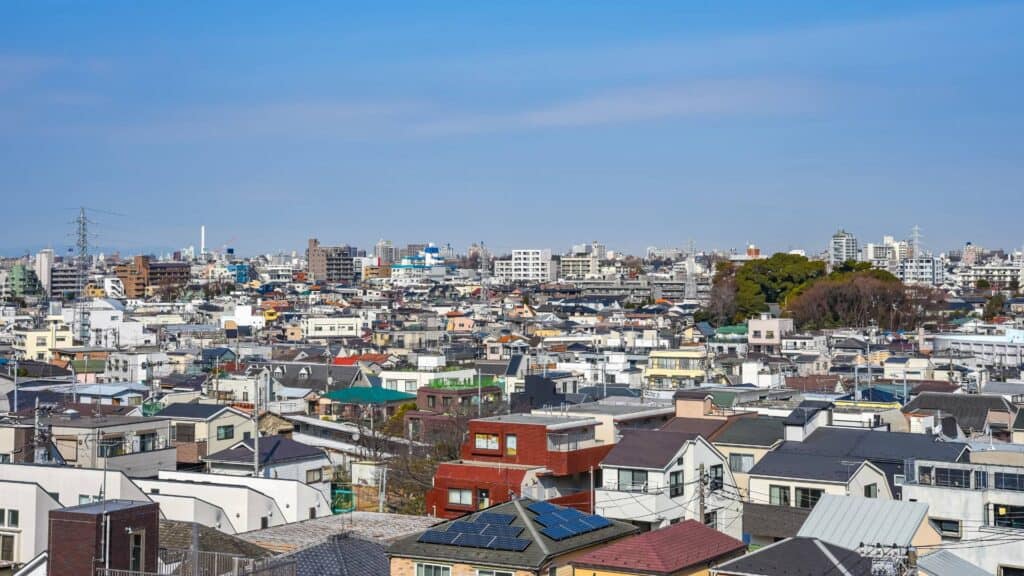 Setagaya is the most populated of Tokyo's 23 wards, with an estimated population of 900,095 people. Although Setagaya is heavily populated, it is known for being a peaceful, serene, and wealthy residential zone. Many families choose to reside in Setagaya because of the excellent quality of life and the relatively short commute to the city's economic centres. The streets around Futakotamagawa Station are a popular local hub, and feature multiple commercial malls, a cinema complex, and a Japanese garden. Shimokitazawa is a fashionable neighbourhood popular with young people and known for its second hand clothes and stylish clubs. The Kinuta area is as suburban as it gets in the commercial city, combining metropolitan advantages with residential tranquillity.
Setagaya isn't a typical tourist destination, but it's a great location to visit if you want to get away from the noise and bustle of central Tokyo and see a different side of the city. Sangenjaya, or Sancha to locals, is a laid-back neighbourhood popular with Tokyo's hipsters while still maintaining a traditional ambience. Many chic cafés and local eateries, such as Gyoza Shack and Garyu, line the tiny alleyways of Sangenjaya.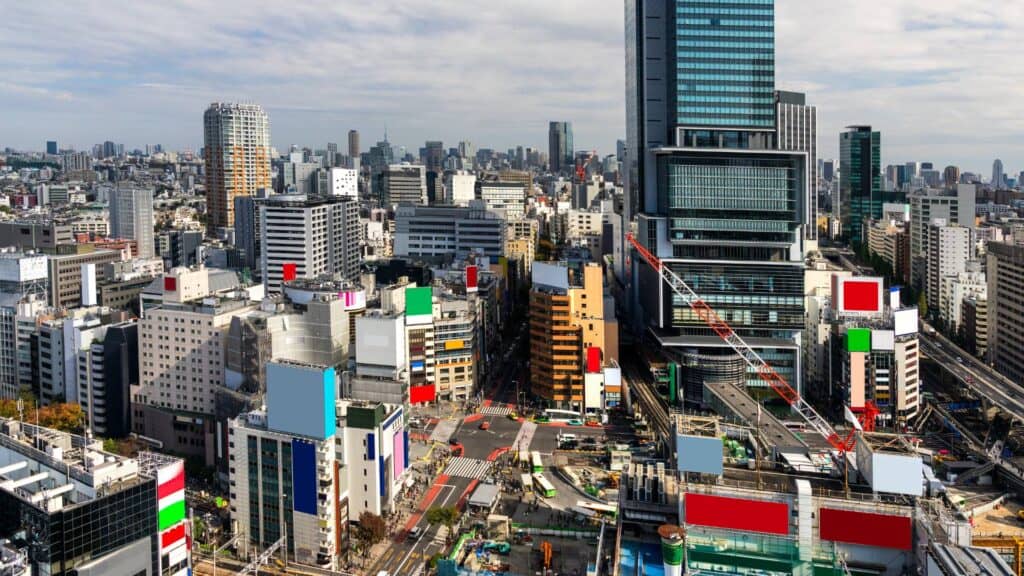 Around Shibuya Station, many railway lines meet, making train travel incredibly convenient. Shibuya Station is within walking distance to fashionable and trendy shopping areas like Daikanyama, Ebisu, Shibuya, and Omotesando. In contrast,  Yoyogi Park will appeal to those seeking a more natural atmosphere. Shibuya City is home to wealthy residential districts such  as Hiroo, Shoto, and Yoyogi-Uehara. The Hiroo region is densely packed with embassies, amenities, and services for foreigners.
The neighbourhood around the station is known across the world as a hotspot for young culture, fashion, and nightlife. For its stream of foot traffic and enormous TV screens overlooking the crossing, Shibuya Scramble, a junction located in front of Shibuya Station, has been likened to New York's Time Square.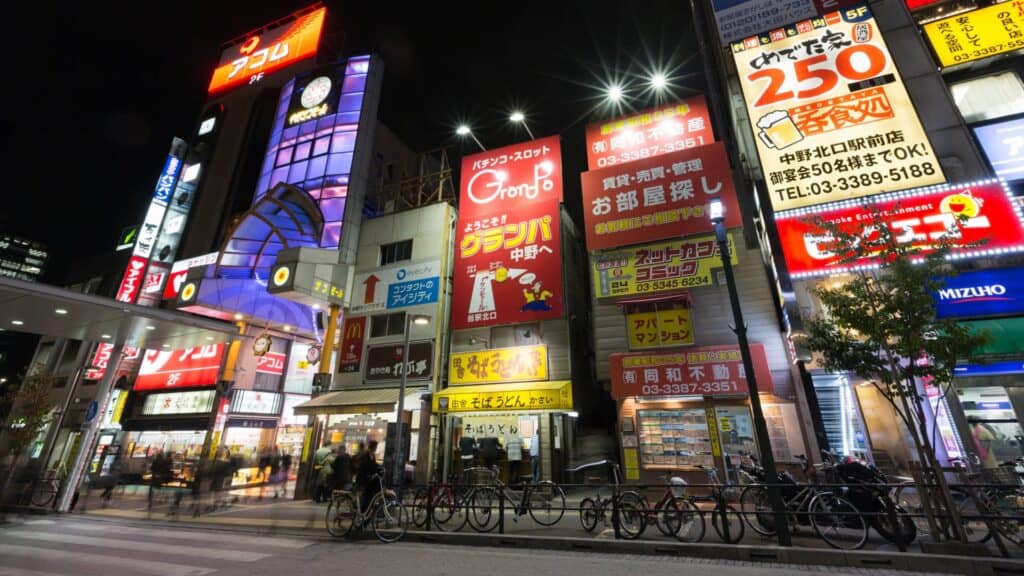 Nakano, located just a few stations from Shinjuku and nicknamed "Western Tokyo's Akihabara," is deserving of the nickname "otaku heaven." Even those who aren't manga fans will be able to discover a slice that suits them because of Nakano Ward's vastness and diversity.
Head slightly northeast from the station and you'll discover an old-school, largely pre-war block packed with izakaya, pubs, and more, while Edo-era temples and tranquil parks can be found. It's a lively mix of office employees, university students, and families, with residents who are typically polite, laid-back, and open for discussion.
One structure that helped solidify Nakano's reputation is Nakano Broadway. Mandarake, a paradise for the Otaku, is home to vintage anime and manga figurines, comics and many more.
Nakano is also a great place to see cherry blossoms during Hanami season.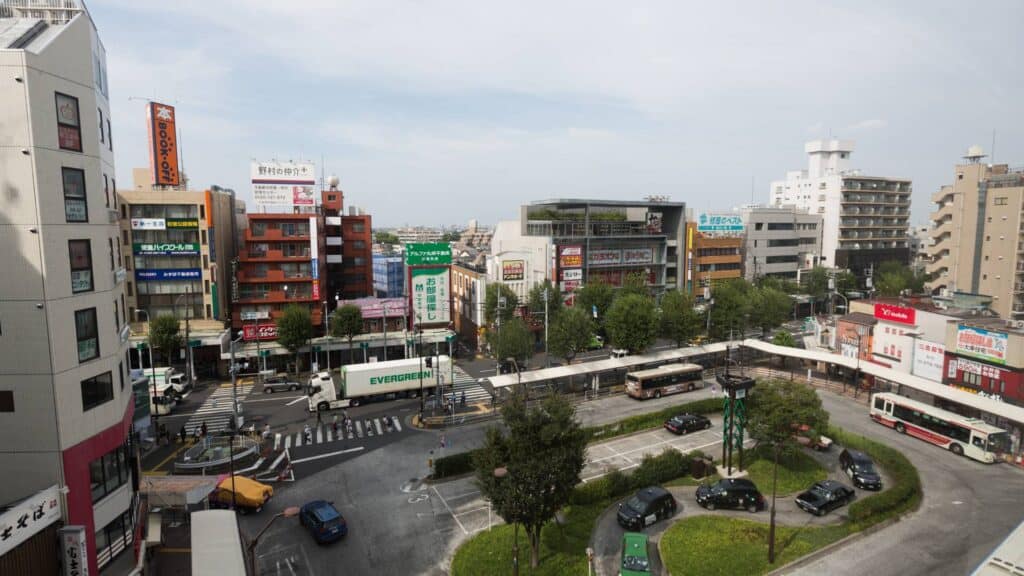 Suginami is a residential ward that's an excellent alternative for individuals who commute to work in central Tokyo but don't want to pay the extortionate rent in the centre. Suginami has a number of stations on the JR Chuo Line (Rapid), which is very convenient. This ward has a lot of open green space, including Wadabori Park, which lies in the midst of Suginami Ward and offers residents a pleasant retreat from the city. The neighbourhood has a number of well-known events and festivals. The annual Koenji Awaodori is one of Tokyo's greatest summer events, attracting around 1.2 million guests throughout the weekend. Every year, the neighbouring town of Asagaya has a Jazz festival.
Aside from Shimokitazawa and Harajuku, Koenji is a second-hand clothing enthusiast's paradise. Vintage stores may be found all throughout the region, along any promenade, and are complemented by countless attractive small temples. The neighbourhood is known for its abundance of used home appliances and furniture stores. It exemplifies Koenji's way of life: defying Japanese society's dominant tendencies and giving voice to individuals who urge for less labour and consumption and more time spent enjoying life's joys. Asagaya is recognised as Japan's Jazz Capital. During the Tanabata Festival in August, a vividly coloured fish art installation is part of the Bata Art show, which also includes other outdoor and gallery art displays in the neighbourhood. In Asagaya's Ichiban Gai, you'll discover a diverse mix of counter bars, cafés, live music and DJ establishments, and restaurants. It's a terrific place to listen to music of all kinds, from new DJ music to punk, old rock, and jazz, which is Asagaya's specialty. The list goes on and on.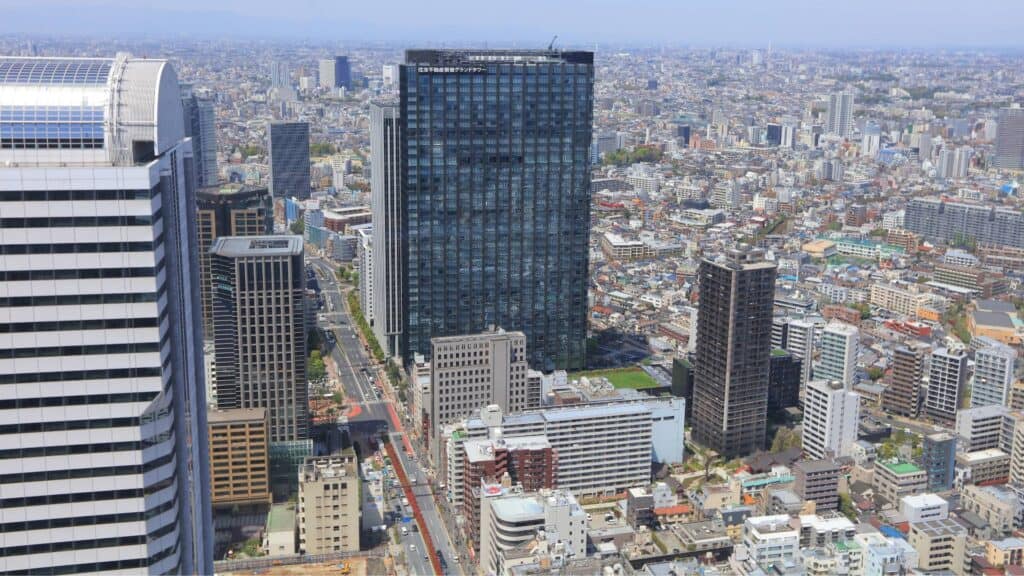 Toshima Ward is Tokyo's northern ward, and it is home to Ikebukuro, the city's primary commercial and transit hub. There are wealthy districts such as Mejiro, vibrant working-class communities such as Sugamo, and lovely landscaped gardens around Komagome. Toshima is also home to a number of important institutions that attract international students, particularly from other Asian nations. Gakushuin University is one of Japan's most prominent institutions, located near Mejiro Station. Sugamo is regarded as the "Shibuya for grandmothers" because of its vibrant, low-cost Showa-era retail districts.
Toshima Ward's most well-known neighbourhood is Ikebukuro. Ikebukuro is also Japan's second busiest train station after Shinjuku, serving as a significant hub for commuters coming in from western Tokyo and south from Saitama. For its large concentration of department stores, electronics chains, and entertainment venues, it lives true to its "city-in-a-city" nickname. The Rikugien and the Kyu-Furukawa Gardens, located immediately south of Sugamo, are two of Tokyo's best designed Japanese gardens. The latter has an ancient western-style palace with a rose garden, as well as a Japanese garden developed in the early twentieth century.
17. Kita Ward
Kita City, located north of Tokyo, is ideal for a day of wandering, especially in the centre to southern sections surrounding Oji Station. Kita City, with its semi-retro appeal, has several fascinating shrines, strange festivals, lovely public parks, and interesting local museums, all of which combine to make the city a budget-friendly destination. Kita Ward, like much of northern Tokyo, is primarily made up of working-class families, single workers, and a rising number of immigrant inhabitants, mostly from Asian nations. Kita's major residential districts provide easy access to Saitama, metropolitan Tokyo, and even Kanagawa prefecture.
Akabane is a significant JR East station and one of Kita Ward's main residential districts, located on Tokyo's northern border with Saitama. It has lately gained a reputation as an off-the-beaten-path community that checks all the boxes: convenience, simplicity, and affordability. Many of Akabane's retro-izakaya and small-plate eateries have become popular hangout spots for employees travelling between central and northern Tokyo and Saitama. In northern Tokyo, Akabane is also a popular shopping location.
Oji, another significant hub station in northern Tokyo, is just one stop south of Akabane on the Keihin-Tohoku line. Asukayama Park is a park located directly south of Oji Station. Oji Station is connected to the north side of Asukayama Park, which has an ancient SL train, a large playground, and a water park, by a short free monorail. This makes it a fantastic summer day out for the kids!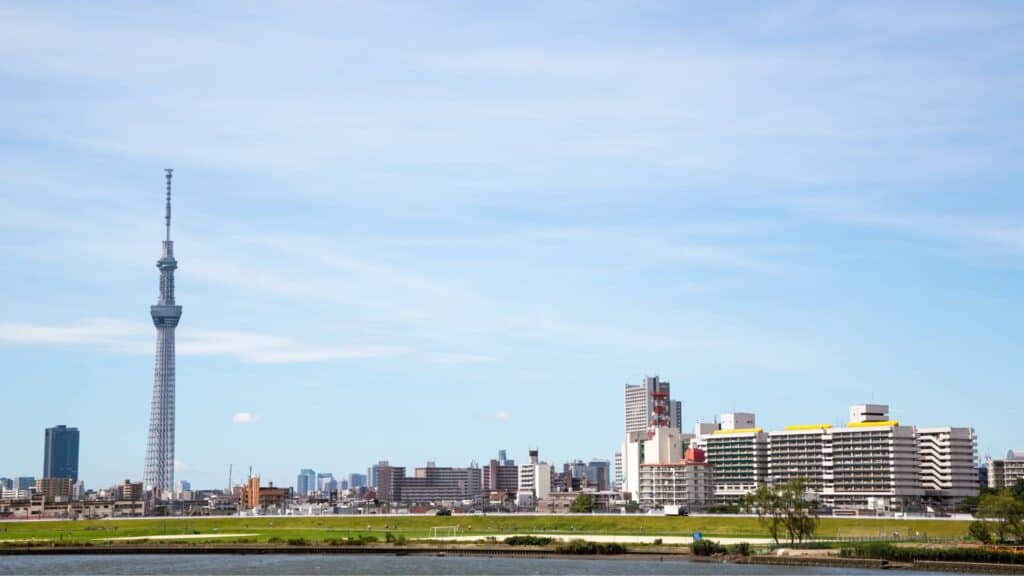 Arakawa Ward, known for its grungy suburban look, is brimming with relics from Tokyo's pre-economic miracle era. The region is known for its World War II-surviving shrines and temples, as well as a lovely natural park, eccentric museums, rail fan places, and one of Tokyo's two remaining tram lines. Ogunohara Park, Arakawa Natural Park, Arakawa Park, and Shiori Park are just a few of the parks in Arakawa that are perfect for letting youngsters run about in. Arakawa Ward, near Mikawashima Station, is home to one of Tokyo's oldest Koreatowns. The Arakawa Koreatown is far more conservative and calm than Shinokubo's pop-culture saturated streets. Korean stores and eateries may be seen along the streets of Arakawa's Koreatown.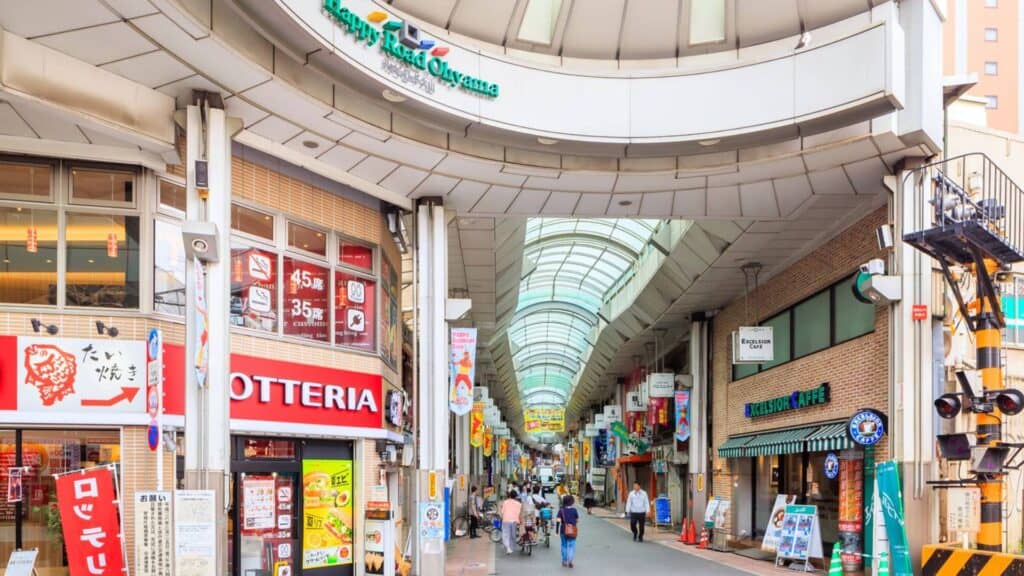 Itabashi Ward lies in the northwestern region of Tokyo's 23 wards and borders Saitama Prefecture right next door, making it a Tokyo town on the verge of becoming one.
Itabashi Ward, a town with a downtown flavor, can be reached by taking the Tobu Tojo Line from Ikebukuro or the Toei Mita Line from Sugamo.
It is a town where the common people's eating culture is so strongly rooted that the ward has two large potato chip manufacturers: Yamaho Seika, which creates Wasabi Beef and is based in Tokiwadai, and Koikeya, which is based in Narimasu and manufactures Karamucho (a Japanese snack food).
For residents of the district, the Tobu Tojo Line is the primary mode of transit. Although the Tobu Toujo-clientele Line's isn't all pachinko parlors and billboards for "debt consolidation" give the neighborhood an odd vibe, it's actually a pleasant place to live.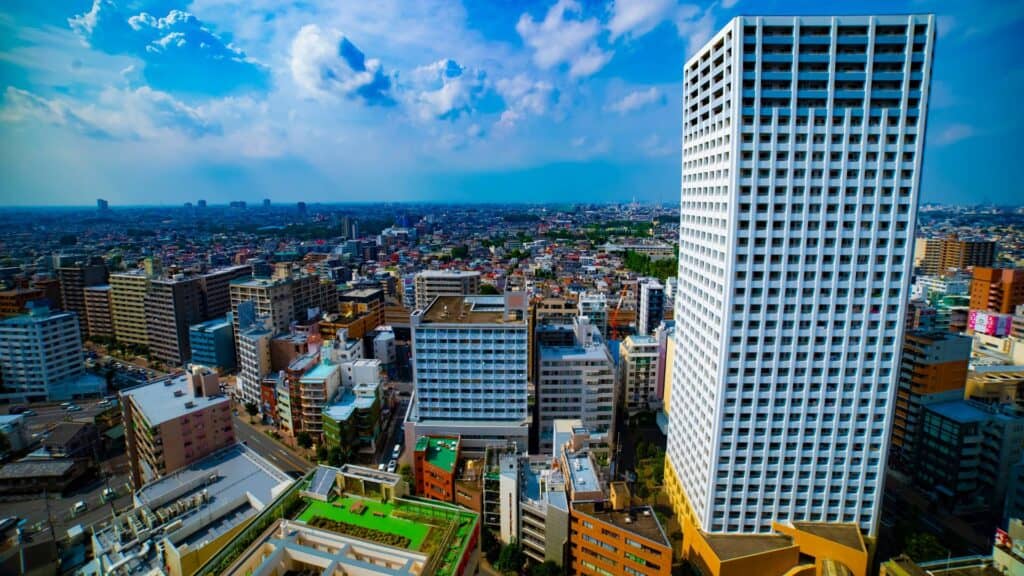 Nerima-ku, the newest of Tokyo's 23 wards, is located in the northwestern section of the city. It was formed after the war by splitting off from Itabashi-ku.
Many of the ward's people commute on the Seibu Ikebukuro Line and live in Ikebukuro, a Saitama suburb, therefore the ward's everyday life is not dissimilar to that of other Saitama cities in terms of sensation.
Ekoda, Sakuradai, Nerima, Nakamurabashi, and Fujimidai are semi-suburban residential neighborhoods, and Shakujii-Koen, Oizumigakuen, and Hoya still have a lot of farmland, resulting in a calm suburban townscape that is difficult to believe being in the 23 wards. Large residential complexes may be found near Hikarigaoka, the terminal of the Toei Oedo Line, another transit hub.
Hikarigaoka has a reputation as a "bedroom town," meaning the residents primarily commute elsewhere to work.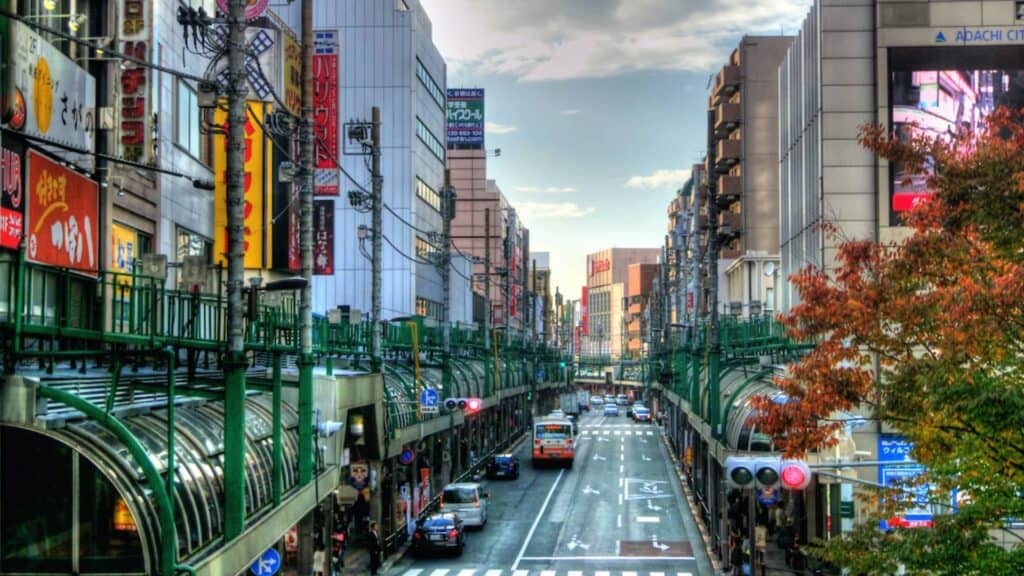 Adachi-ku is one of Tokyo's wards, located in the eastern portion of the city's 23 wards. Adachi-ku is a residential region and green zone surrounding the Sumida and Arakawa Rivers, and is still developing, keeping shadows of a historic downtown district. It is located at the far end of Tokyo, near Saitama Prefecture in the north. We'll go over some of Adachi Ward's unique features, as well as its charms.
Adachi-ku, in the northeastern region of Tokyo's 23 wards, was once renowned as a low-income neighborhood where residents constantly played pachinko. Kannana-dori Avenue, which circles Tokyo's outskirts, is dotted with massive pachinko parlors and their advertising, as well as numerous ATM spots for professional money lenders and low-cost "business grocers." Then there's the overabundance of low-income housing in metropolitan areas. This is Adachi Ward's actual nature.
True, there are a lot of low-income families here, but there are also a lot of people that live comfortably and reasonably. From a different angle, rent is low, there are several low-cost supermarkets and wonderful noodle shops, and there is no better place to live.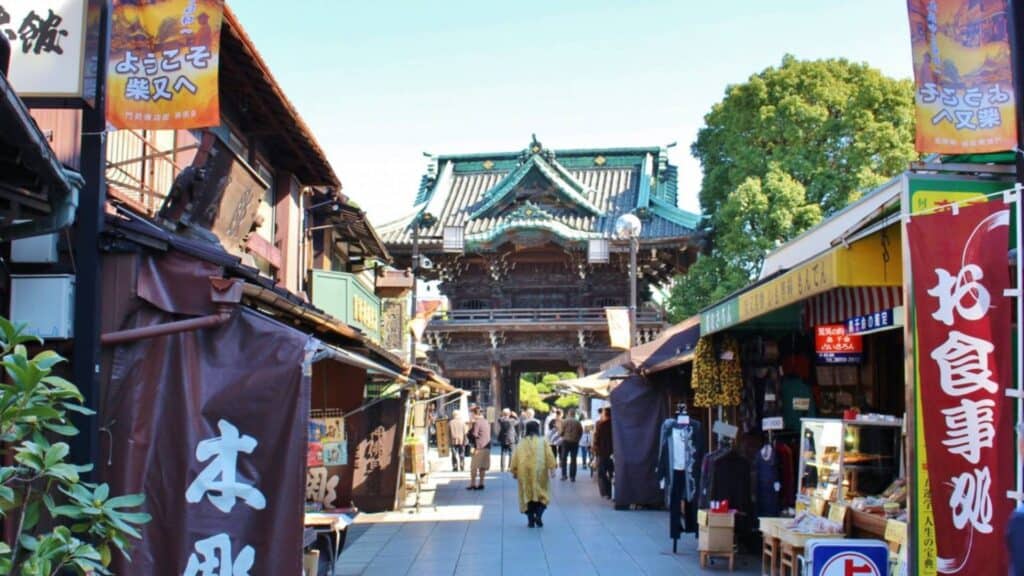 Katsushika-ku, together with Adachi and Edogawa, is one of Tokyo's three downtown wards, located in the northeastern section of the city's 23 wards. Two well-known characters, Torajiro Kuruma of "Otoko wa Tsuraiyo" and Kankichi Ryotsu of "Kochira Katsushika-ku Kameari Koen Mae Hashutsujo," have formed Katsushika-ku's image.
Katsushika-ku has a fantastic downtown, with most of it being an extension of the downtown area that grew across the Arakawa River from the congested Taito and Sumida wards during the early Showa period to the postwar period.
The neighborhood was previously the epicenter of the celluloid manufacturing industry, with Katsushika Ward producing the vast bulk of celluloid products, such as toys.
With a series of town industries and row houses along the Keisei Line, the neighborhood is still a living environment for the ordinary people today, and the DNA of the area has been passed down from generation to generation.
However, the area, like Adachi and Edogawa, lacks a transit network that connects directly to the city center, resulting in a low number of individuals relocating to Tokyo from the countryside and commuting businessmen. There are a lot of foreigners in this region because Narita Airport is only one line away on the Keisei Line.
The easternmost of Tokyo's 23 wards is Edogawa-ku. It is generally always handled as if it were in Chiba Prefecture, but it is no different from Chiba Prefecture residents in terms of access to central Tokyo through the Sobu Line, Keiyo Line, or Tozai Subway Line.
The convenience of being able to get from Tokyo Station to Akihabara in less than 15 minutes one way has resulted in a phenomenal population growth in recent years.
The majority of Edogawa Ward sprang up during the post-World War II period of rapid economic boom. The Toei Shinjuku Line, Tozai Subway Line, Keiyo Line, and Sobu Line were all built between the 1960s and the end of the twentieth century, transforming Tokyo's outskirts, which had previously been nothing more than vast farmlands and villages, into new residential areas with wide roads and apartment buildings.
The enormous apartment complexes around Nishi-Kasai Station, where many Indian families who relocated to the area after the 2000s currently live, are a symbolic image of this shift, transforming the neighborhood into Little India.
In recent years, the number of Chinese-run cheap Chinese restaurants has increased, and many working families have relocated to this region because of its proximity to the city center and lower rent than the "Yamanote" district to the west.
—
Where will you be staying or exploring during your visit to Tokyo? Will you spend your time hunting down the latest fashion in Ginza or at a roof-top bar in Shibuya? There's so much to do in the world's largest city, so make sure to refer back to this blog for anywhere you didn't get to experience during your first visit!