If you want to go somewhere nice on the weekend, on the rare one or two days off, or if you just want to impress a date, consider getting out of the city and taking a day trip! Here are 20 amazing day trip ideas from Tokyo that I've personally taken myself. If you want a little getaway to immerse yourself in nature, you will love these ideas.
You can get to all of them by train and it doesn't take more than an hour or 1.5 hour at most to get to. Check out these day trips from Tokyo for your next day out!

One of the best ways to explore Tokyo is to visit the local areas and immerse yourself in the local culture. If you want to explore local areas, we have created scavenger hunt adventures personalised to your interests, filled with fun facts, clues and puzzles. If you're curious, you can check out the games here!

Check out the Flip Japan Games here!

Find out some nature spots in Japan, day trip ideas from Tokyo, campsites in Japan and hiking spots in Japan.
Day trips from Tokyo
Chiba- Kujukuri
Chiba might not seem like the most exciting prefecture to many people but there is a lot of gorgeous nature that is easily overlooked.
Did you know that the east part of Chiba consists of a 60km uninterrupted sandy beach? Although the sand here at Kujukuri is not top-notch white sand, it is still nice to relax in.
If you like surfing or want to try out surfing, you will have to come here! The waves along the Kujukuri beach are famous and popular for many people to enjoy.
Kasumigaura Bay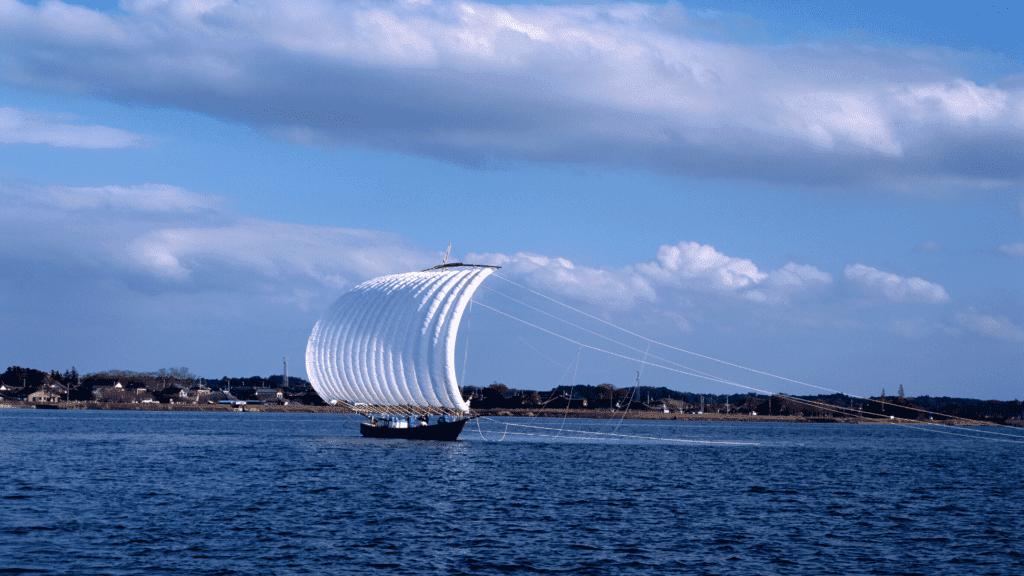 Lake Kasumigaura takes up a third of Ibaraki Prefecture, making it the 2nd largest lake in Japan.
There are excursion cruises at the lake with local tour guides. You can see Mount Tsukuba from the lake, making beautiful reflections on the surface of the lake. Tennōzaki Park in the area is a great park to visit.
There are also onsen spots around the area, as well as the Kasumigaura Fureai Land, a popular water theme park.
If you are up for a bike ride, you can rent a bike in the area and cycle around the lake. If you don't have time or energy to ride around the entire lake, there is a shortcut you can take to cut your route a little shorter.
Tama lake, Sayama Lake and Sayama Hills
One of my personal favourite areas in Tokyo, Tama Lake and Sayama Hills are beautiful places to stop by to get away from the hustle and bustle. I came across this area randomly and absolutely loved it.
Tama Lake and Sayama Lake are water supply reservoirs. They take up a large area just north of Tokyo and you can either take a scroll or take a bicycle around the lakes.
Sayama Hills sits beside the lakes and it is known as Totoro Forest, because it inspired the movie My Neighbour, Totoro (1988). If you haven't seen the movie, you should definitely watch it!
Tama Lake, Sayama Lake and Sayama Hills are quiet and peaceful, perfect for relaxation. If you decide to come here on a sunny day, be sure to bring sunscreen because there's not much shade. There aren't many shops either, so be sure to pack food and drinks.
Odaiba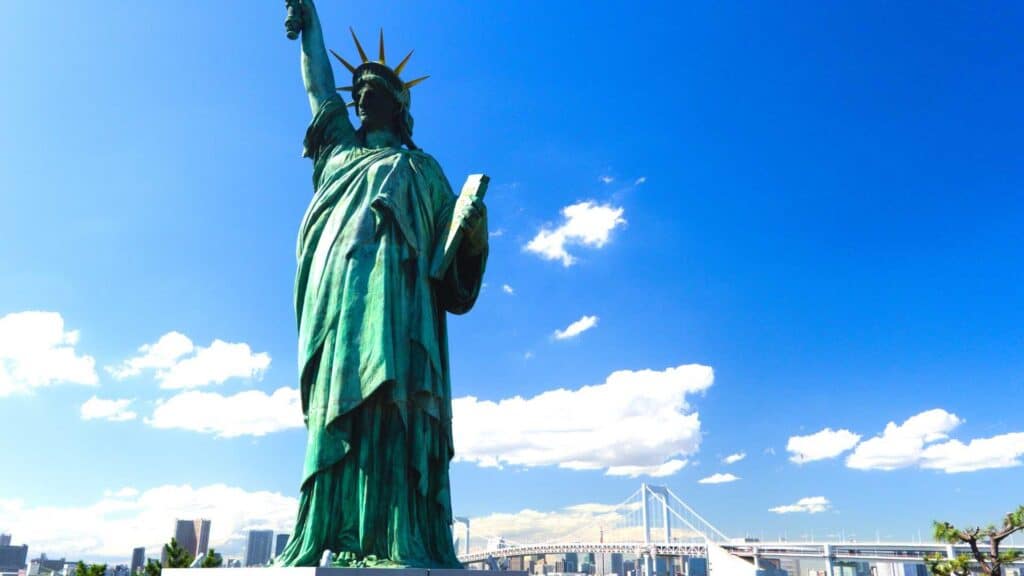 Many people know Odaiba for the famous teamlab museum and the large Gundam statue, but it's also a great day trip spot from Tokyo. Scroll along the harbour and visit their parks. There are also shopping malls with regular events held outdoors.
If you want to enjoy day drinking on your day trip from Tokyo, definitely check out one of their many seaside restaurants.
Mt Fuji area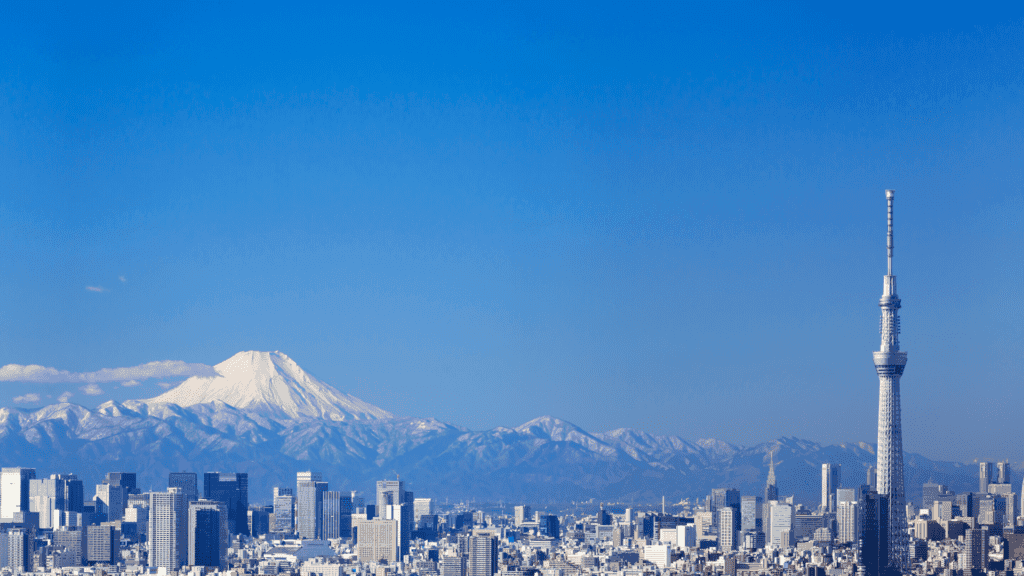 Before you think, "No way I'm climbing Mt Fuji, especially not on a day trip," Don't worry, I'm just introducing you to the area.
In the area, there's Lake Kawaguchi and Aokigahra. Lake Kawaguchi is a gorgeous lake at the foot of Mt Fuji where you can rent a boat. Aokigahara Forest also has a ton of great hiking trails.
Around Lake Kawaguchi, there are many museums including Kawaguchiko Music Forest, wine-tasting galleries and a lot more. If you want to find out more about exploring this area, you can check out this blog or our tour to this area.
One thing you shouldn't miss while visiting this area is trying out their Hōtō udon, a signature Yamanashi dish consisting of flat udon noodles and vegetables in miso soup. It is absolutely delicious and healthy.
Nikko
Nikkō is an area north of Tokyo and although you can stay there for a few days, you can also explore this area in one day if you do it efficiently. You can visit the falls in the area including the Ryuzu Falls and the Kegon Falls. There is also the gorgeous Nikkō Tōshō-gū, a shrine complex that you must visit!
Although you can get to Nikkō with public transportation, taking a car might be a better option, especially if you're just visiting for the day, so you can see all the sights without having to wait for public transportation.
This area is especially great to visit during autumn, since it is gorgeous with the autumn leaves.
Karuizawa
Karuizawa is a beautiful area where you can visit nature and also shop and enjoy amazing food. Karuizawa Shiraito Falls is a popular spot to visit, and if you come to Karuizawa, you should definitely check it out. However, keep in mind it won't be as pretty in winter. I came here in winter and the ground was very icy and slippery and the falls aren't as pretty.
The Uchimura Kanzo Memorial Stone Church is a unique church made in stones and it is a unique sight.
One underrated place is the Onioshidashi Volcanic Park. There are such breathtaking views you can see from this park. The park features a landscape of volcanic rocks from the 1783 big eruption of Mount Asama. There is also a temple on top of the volcanic rocks that you can visit when you're here.
Old Karuizawa Ginza Street has an old-town vibe, great for you to scroll down and there is also Karuizawa Prince Shopping Plaza, an amazing place to shop for great deals.
Overall, this is a great area to visit either as a day trip or an overnight trip. You can easily get around with public transportation but getting a car is also a great option for you.
Disneyland, Disneysea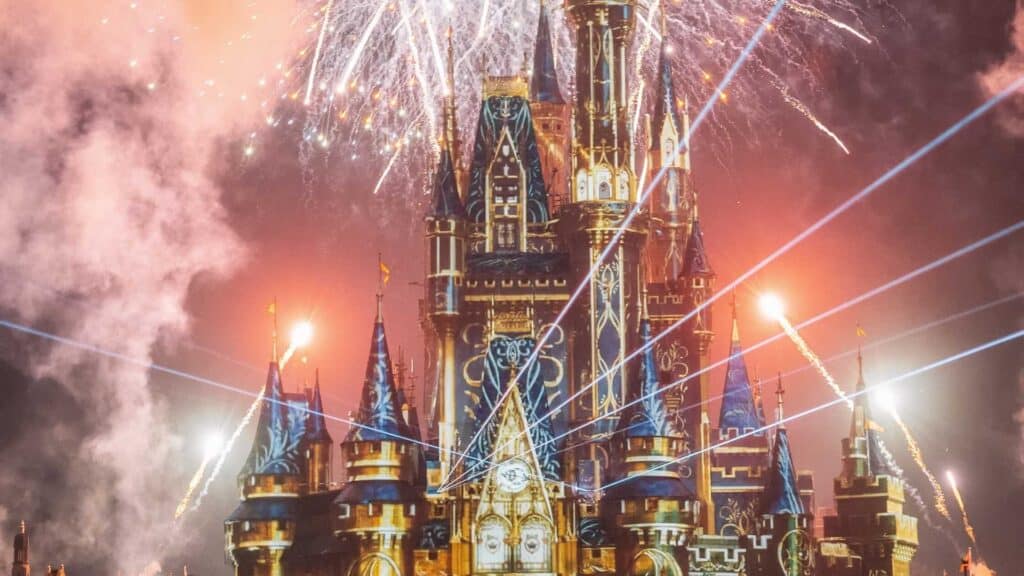 Yes, I have to include Disneyland on this list for you Disney-lovers out there. If you have a day off during the week during off-season, it might be the best time to hit up one of the Disney resorts.
One tip that you should know is that most Japanese people go to Disney before the opening time to wait for the doors to open so if you don't want to be one of those hundreds of people pushing your way into the park, then come a little later and you will find the line a lot shorter.
Most Japanese people, especially families, also leave early so you can leverage that and go to the less popular rides during the day and the popular rides in the evening instead.
This is one of the best tools I have found to see how crowded Disney might be on the day that you want to visit. It predicts how crowded Disneyland and Disneysea will be on the particular day that you want to visit.
Find out more about all the tips and tricks for navigating Disneyland and Disneysea here.
Hakone
Hakone is a famous and popular destination for many people to visit for a day trip from Tokyo. The best way to explore this area is by getting their one-day pass from Odawara station that covers all the transportation from Odawara, including train rides, ropeways, cable cars and pirate boats. It is an exciting adventure to see the onsen town, volcano, mountains and the lake.
If you've been to Hakone before and don't want to take this route, then I would recommend checking out their museums. Have you heard of the Open Air museum in Hakone? It is one of my personal favourite museums in the world because of its spacious and beautiful outdoor area, many galleries and diverse styles.
You can easily visit Hakone for the day from the morning and get back in Tokyo in the evening or after dinner in Hakone.
Kamakura and Enoshima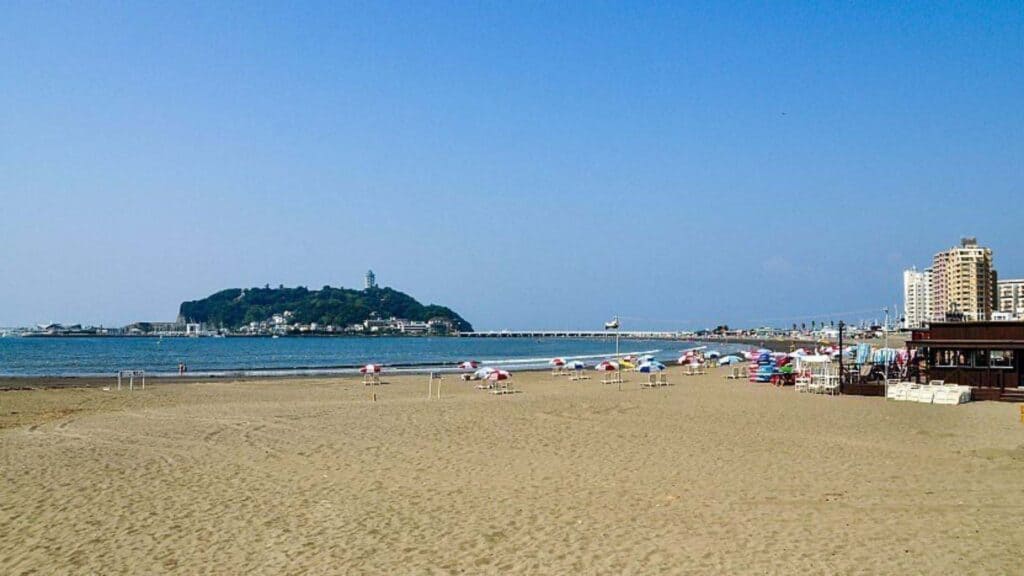 Kamakura is known for its Great Buddha statue, which you might have seen in various photos. Around the Buddha, there are different temples that you can visit. Outside of the temple, there are also shopping streets that you can explore to check out different local Japanese shops.
Enoshima is an island next to Kamakura, an easy destination for you to get to from Kamakura. It is a popular destination for beach-lovers to visit a nearby beach from Tokyo. There is also the Enoshima Shrine, situated on a small hill in the Enoshima island.
Combining these two destinations makes a great day trip idea for you to see traditional Japan along with nature.
Minamitomirai, China town, Yokohama
Yokohama is one of my favourite, and probably many others' favourite day trip spots for entertainment, food and nature.
If you want to take a day trip, you should check out Yokohama! If you like ramen, you will have to visit the ramen museum. It is a little bit of a detour to get there from Tokyo to Yokohama, but it's definitely worth it. They give you a detailed explanation of how Japan has evolved and changed throughout the years. They also have a ramen food tour that is extremely aesthetically pleasing. However, keep in mind that when you dine here, the meal portion is a regular ramen bowl so you won't be able to try out different types of ramen, which is a shame.
Minamitomirai is a popular destination for couples and families and you can find everything here. They hold festivals at the red brick museum during most weekends and you can enjoy music, food and drinks by the coast.
There are also many shopping centres here along with an amusement park. You can pay per ride so if you want to just try out their ferris wheel or roller coaster, you can easily do so.
There is also the famous Chinatown just 15 minutes' walk away from the Minatomirai area, with lots of Chinese food and Chinese shops.
If you want to check out local unique restaurants and bars, I would highly recommend checking out Sakuragicho. They have some of the most unique bars I've ever had the pleasure to visit. You can find out more about them here.
Odawara
A lot of people think of Odawara as the big station that you just go past, and few will know what to do here.
Odawara is a gorgeous castle that has a long history with all kinds of exhibits and artifacts. They have different festivals here as well, so make sure to check and see if there are any special events happening before coming here.
If you ever wonder what life was like as a ninja, then you'll love their ninja workshop where they teach you what a ninja is and all the misconceptions and practises.
We came to this ninja experience and got to learn the mindsets, duties, and tools that ninjas have and we even got to practise being a ninja. If you are curious to check out their experiences, definitely let us know via Instagram or Facebook messenger!
Kawagoe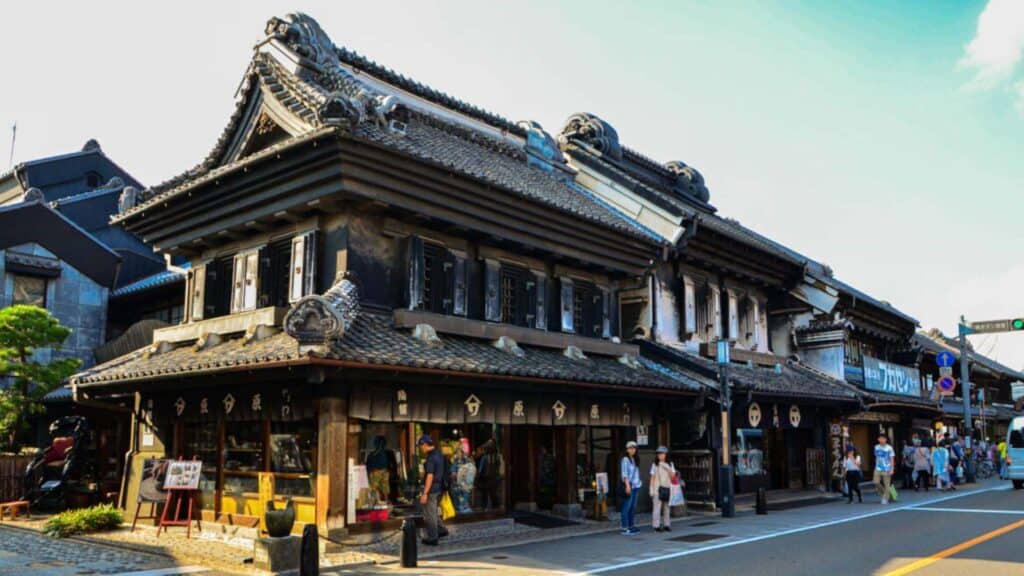 If you want to experience old Japan, especially Japan during the Edo period, then you will have to visit Kawagoe. Kawagoe City is located in the southwestern part of Saitama Prefecture, making it a great day trip spot from Tokyo. Kawagoe became a defence line in the northern part of Edo in the Edo period and it developed as a castle town of the Kawagoe clan and as a merchant town.
When visiting Kawagoe, you have to visit the historic spot tour. The streetscape of Kura-Zukuri is filled with Kawagoe's symbols along the side streets, and shopping streets. You can visit many historic spots just by walking around Kawagoe.
There are many kimono rental stores in Kawagoe, so if you're interested, you can rent a kimono and walk around the city.
Takao
Takao is one of the most popular hiking spots to head to for people that want to get out of the city for a hike.
There are different hiking routes, some for casual hikers and some for experienced hikers. Even the trails for experienced hikers aren't very difficult and if you don't want to bump into people all the time and don't mind taking on a little challenge, then you might want to take this route.
Each route takes around 1.5 hours and once you get at the top of the mountain, you will find their famous Buddist temple, along with local Japanese street foods.
If hiking isn't your thing, you can also take the ropeway that takes you to the top of the mountain. After a day of sweating and sore muscles, you can enjoy the many onsen spots at the foot of the mountain, to bathe and relax in.
Okutama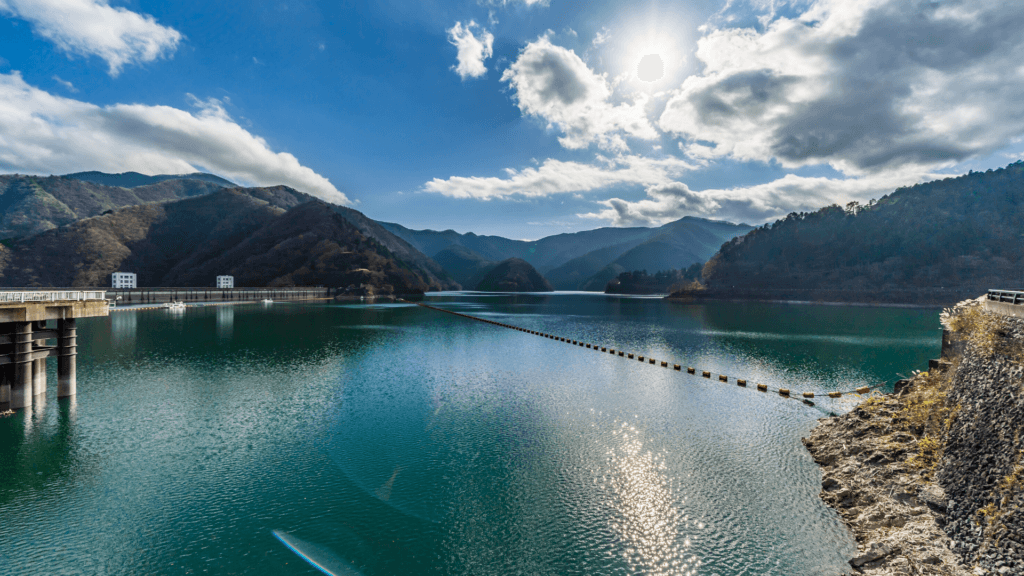 There are many trekking courses around Okutama and they are all amazing courses for those that enjoy being surrounded by nature. The three most popular courses take anywhere from 6-9 hours, so if you're up for the challenge, you can try out these routes.
I came here and took the leisure course, which took roughly 3-3.5 hours. It's called "Okutama Mukashi Michi", which means the "Okutama Road from Long Ago". It takes you from Okutama station to Okutama Lake, going past different shrines, the river, statues and a small waterfall. Most of the course is relatively flat while some uphills and downhills along the way.
Your destination is Okutama Lake and there are different restaurants in the area for you to dine and relax in. Okutama Mukashi Michi is a great choice for you if you want to stretch your legs without taking an intense hiking course.
Mount Mitake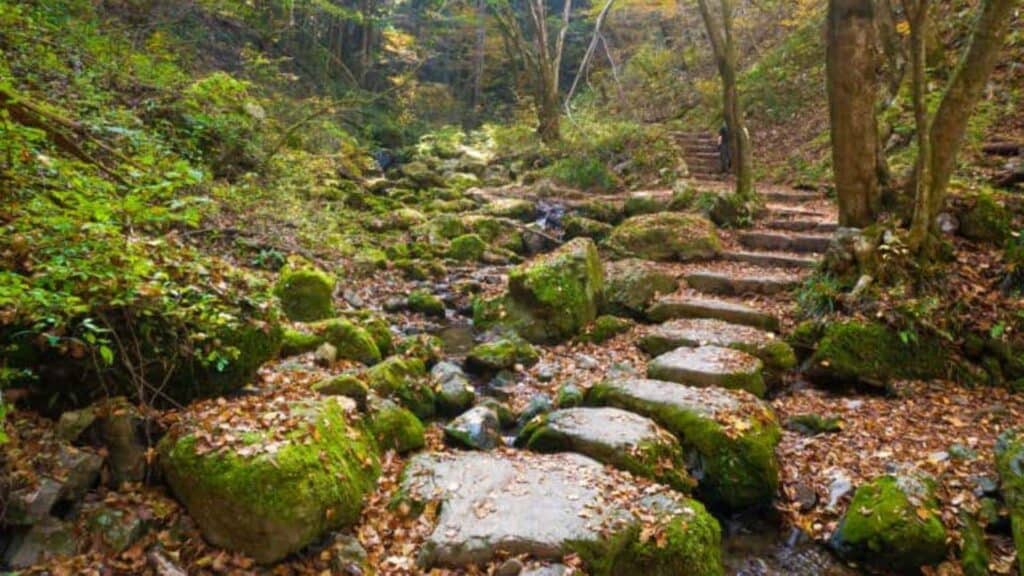 You can find Mt Mitake in the Okutama area, a great area to come as a day trip for nature-lovers who want to explore their hiking options. Nature here is unspoiled and it's especially beautiful during autumn with the autumn leaves.
The popular hiking trail takes around 4 hours, taking you from the Cable Car Mitakesan Station, around the area, and back at the station. Along the way, you will find Musashi Mitake Shrine, waterfalls and a rock garden.
This hiking route is not as popular as Mt Takao and you can escape from the crowd.
Mount Nokogiri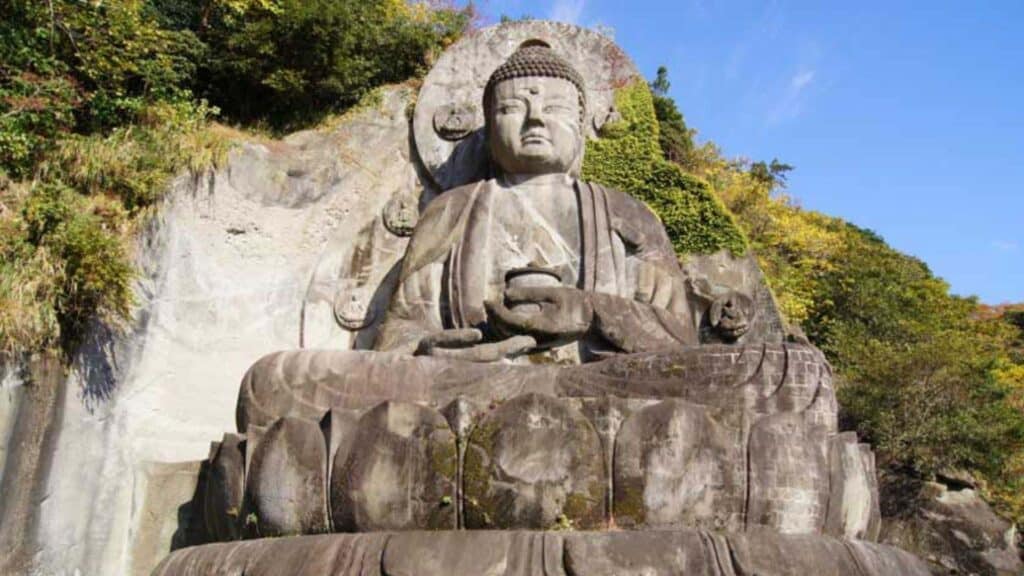 Mt Nokogiri is located in the Boso Peninsula in Chiba. It is one of Japan's 100 lowest mountains. It is also known as "saw-toothed mountain". It is unique because of the rock walls and the sights along the way.
Mt Nokogiri is a steep ridge line that looks like saw teeth and has long been regarded as a landmark for ships entering Tokyo Bay. Along the hiking trail, you will find stones that were once cut out. You can find the Nihonji Temple as well as the largest stone-carved Buddha in Japan, and enjoy the many great statues of Buddha and the magnificent view.
At the peak of Mt Nokogiri, you'll find a couple of impressive viewpoints, including the "View of Hell" that sticks out at the top of a cliff. It offers wonderful views over Tokyo Bay. It is a magnificent day trip from Tokyo spot that not many people know about.
Arakawa and Nagatoro River
I didn't know such beautiful nature sites existed in Japan until I came across Arakawa and Nagatoro River. It takes around two hours to get there from central Tokyo.
You can come here and join one of the Nagatoro River Boating tours as a day trip from Tokyo, where you get to board on Japanese-style ships and float down the rivers.
There are calm parts of the river but there are sections of the river which are more rapid. The boatmans are in charge of steering the boats so you can just enjoy the moment, feeling like you are in a different world.
You can also experience the Iwadatami Rocks, the Hodosan Shrine, seasonal flowers, hiking and other water sports.
Izu peninsula
The Izu peninsula is a popular destination for Japanese people to visit during summer and it is easy to see why. There are gorgeous beaches, coastal lines and cute Japanese shopping streets. During summer, there are many firework festivals in the area, attracting people from all over Japan.
Ito is a seaside town with many famous onsen spots. Jogasaki Coast is a popular destination to visit to see the scenic coastline. It is a hiking trail that follows the coast for almost 10km where you can see the jagged cliffs and stone formations. There are suspended bridges along the way. If you don't have enough time, you don't have to take the entire trail, just different sections to experience this area.
Further south of the Ito area in the Izu peninsula, you can find the Shirama beach, a long white sand beach with crystal clear water.
If you plan to visit this area, try to avoid the crowd by coming outside of the peak of summer or the weekends. I came here in the beginning of July and was surprised to find the beaches relatively empty and people were able to spread out.
Tokyo islands, Oshima
Did you know that Tokyo has many islands? One of the islands is Oshima and it is special because it has ocean and beaches, but also mountains and even a desert! You can rent a bike to explore the island. If you're interested, also check out the Izu-Oshima Museum of Volcanoes to learn all about volcanoes and volcanic rocks.
There are also many water sports you can do on this island. For one day, you can easily enjoy some water sports in the morning, grab lunch, check out the desert and grab the last boat back to Tokyo. If you have more than one day, then take your time and enjoy the ins and outs of this island.
—
Find out some nature spots in Japan, day trip ideas from Tokyo, campsites in Japan and hiking spots in Japan. Stay tuned for more information about Japan travel, Japanese culture, moving to Japan, living in Japan, Japanese language and more. 
Here are some of my favourite day trips from Tokyo. If you have more time, you can definitely spend more than one day in these areas. Let us know in the comment section below which one is your favourite place to visit.