While people may think of a high-tech metropolis with robots and holograms when they think of Japan, there's actually a lot of beautiful greenery and nature spots. There are a lot of outdoor activities in nature in Japan, including mountain ranges, lakes, volcanoes, rivers, beaches and forests all around Japan and around Tokyo, and you can enjoy them any time of the year in any of the four seasons. The fact that many locals don't feel the need to travel overseas speaks volumes about the abundance of things to do and sights to see in Japan.
If you love the outdoors and are wondering what Japan has to offer, read on as I list out the best nature places in Japan, focusing on some nature spots around Tokyo for you to explore!

One of the best ways to explore Tokyo is to visit the local areas and immerse yourself in the local culture. If you want to explore local areas, we have created scavenger hunt adventures personalised to your interests, filled with fun facts, clues and puzzles. If you're curious, you can check out the games here!

Check out the Flip Japan Games here!

Find out some nature spots in Japan, day trip ideas from Tokyo, campsites in Japan and hiking spots in Japan.
Nature in Japan
Mountains in Japan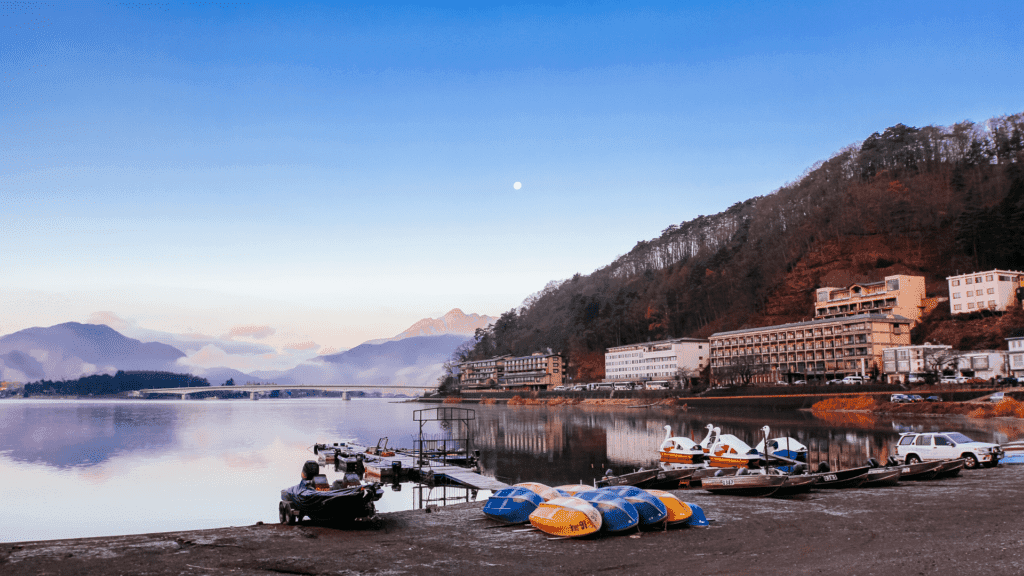 The geographic structure of the country has created many mountain ranges. The most famous mountain is Mt. Fuji, an active volcano and the highest peak in Japan. For those looking for a challenge, you can hike up Mt. Fuji in the summer (it's prohibited in other seasons due to safety concerns). It's an exhilarating experience to climb up this iconic Japanese mountain and to catch the sunrise from the peak, which symbolises a new beginning, good health and good luck in Japanese culture.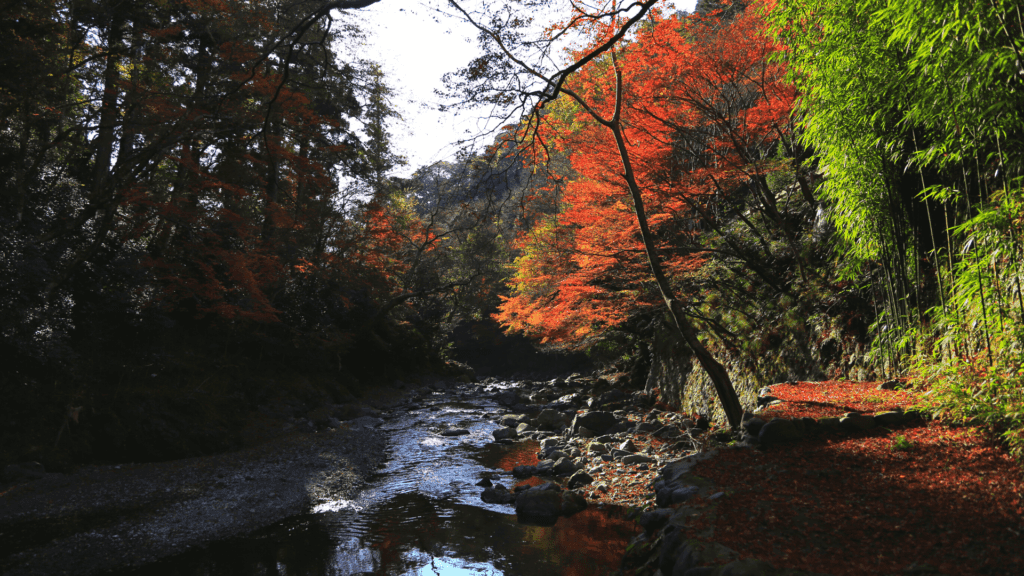 Besides Mt. Fuji, there is Mt. Takao, situated just an hour's ride from Tokyo. It's a great one-day outdoor activity in Japan. Its convenient accessibility makes it very popular amongst both locals and tourists. There are few hiking trails of varying difficulty, so you'll definitely find a trail that's appropriate for your level of experience.
If you don't have the means or time to go all the way out to Mt. Fuji, then Mt. Takao is a good alternative for a getaway from the city to explore the Japan outdoors and nature near Tokyo for a bit of peace and tranquillity.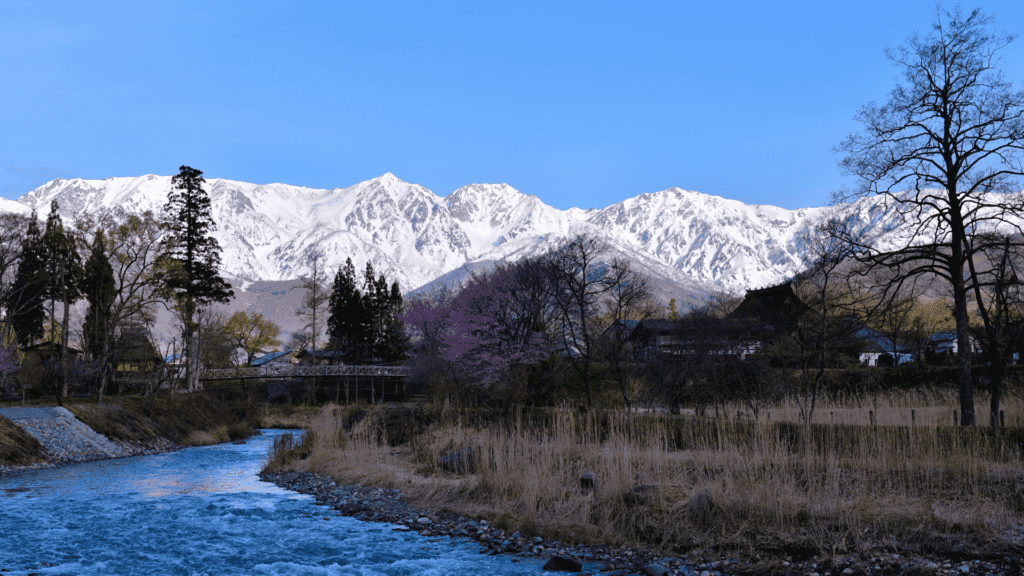 During winter, visit the ski resorts in Hakuba, Nagano and Niseko in the northern part of Japan, if you want to ski, snowboard, sled or just enjoy the snow. There'll probably also be a few winter festivals in those areas that attract thousands of people from other parts of Japan and overseas.
Forests in Japan
The forest next to Tama Lake which I just mentioned is Sayama Hills, also known as Totoro Forest as it was the inspiration for the film, My Neighbour Totoro (if you haven't seen it, check it out!). It's a natural reserve protected by the Totoro no Furusato foundation (トトロのふるさと基金, Totoro's Hometown Foundation). I stumbled across this forest by accident when I was in the area and it honestly took my breath away. It's one of the most beautiful forests I've ever seen and I highly recommend you to visit it if you have the time.
The most infamous forest in Japan is probably Aokigahara, known as the "sea of trees" or "suicide forest". It's one of the world's most-used suicide sites, which is why many believe the forest is haunted by ghosts and spirits. It might seem like a dark and strange place to hike, but there are many popular hiking trails. Because of the natural volcanic rock that makes up the forest floor, sounds get lost in the forest which makes it perfect for the hiker looking for a little isolation from the hustling and bustling city.
Parks in Japan
If you don't have time to make a trip out of the city but still want a little bit of greenery, visit a park!
Yamashita Park is one of the most famous parks. It has a gorgeous view of the bay bridge and you can enjoy watching the boats cross the harbor. There are many monuments here, but the most representative ones are the "Water Guardian God Statue" from San Diego, California. It is a great place to relax and people-watch.
Nara Park in the west of Japan has about 1,200 deers in the park that you can feed and pet. There are also temples, shrines and World Heritage sites within the park. It is a great place to hang out and explore different outdoor activities in Japan.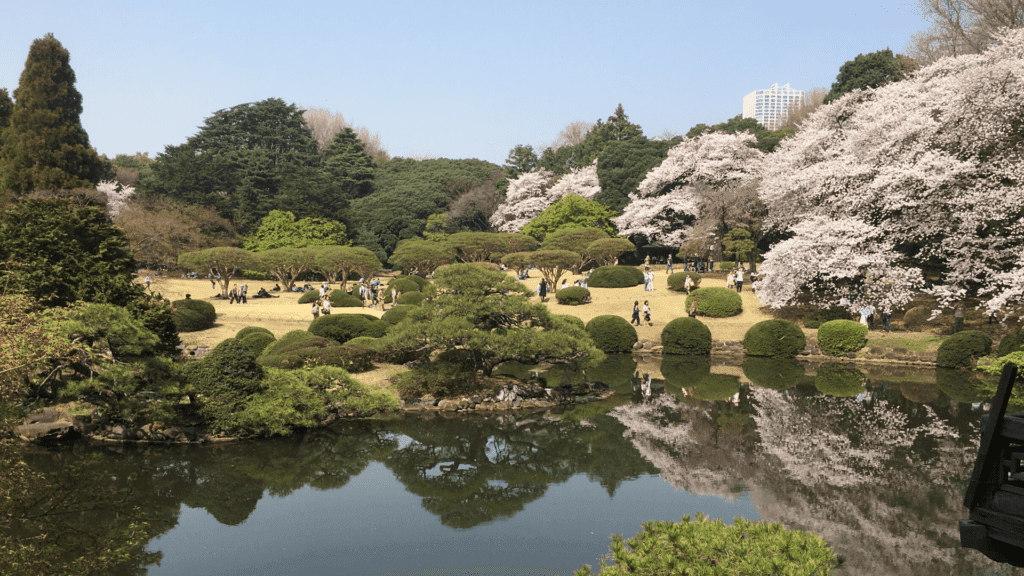 In Tokyo, visit Yoyogi Park situated right between Harajuku and Shibuya. It has numerous gardens and even a dog run. Head to the back of the park where there are small lakes and spacious green areas to sit and relax in. Yoyogi Park gets very crowded, especially on the weekends, but if you head to the back of the park as we've just mentioned, you'll probably have enough space for yourself, making it a great place to hang out and get in touch with the outdoors and nature in Japan.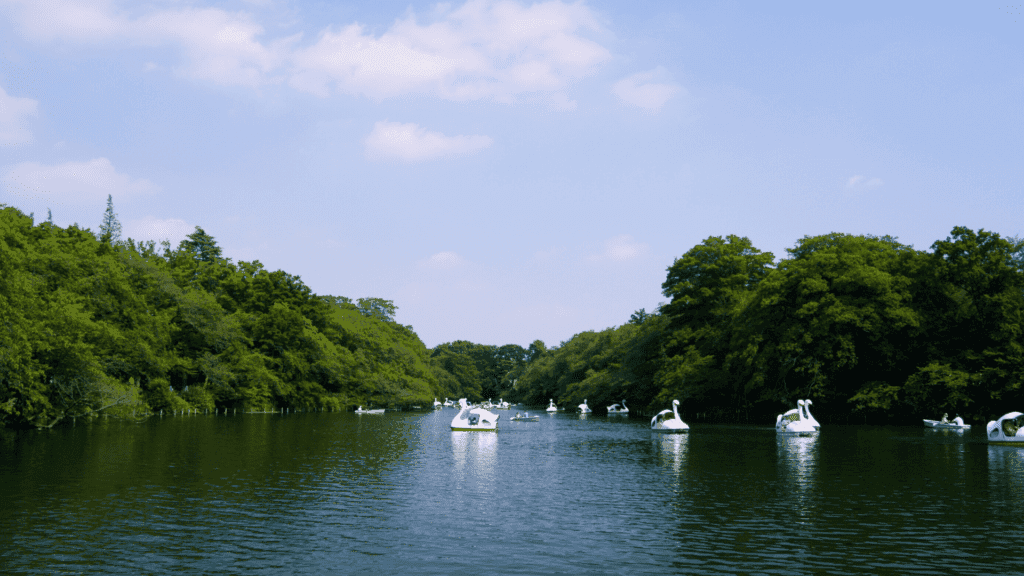 Inokashira Park in Kichijoji is a great outdoor nature spot, famous for having the most beautiful sceneries all year round, in all four seasons: from the pink cherry blossoms in spring to the red leaves in autumn and migratory birds in winter. The park is also famous for its pond which you can explore via a rented swan boat!
Beaches in Japan
Japan has some of the most beautiful beaches I've ever seen and a lot of the beaches are very underrated. Japan is a huge island and you can find beaches to visit along the coast, all over the country.
For those of you visiting or living in Tokyo, check out the beaches of Chiba and Izu to immersive yourselves in the Japan outdoors.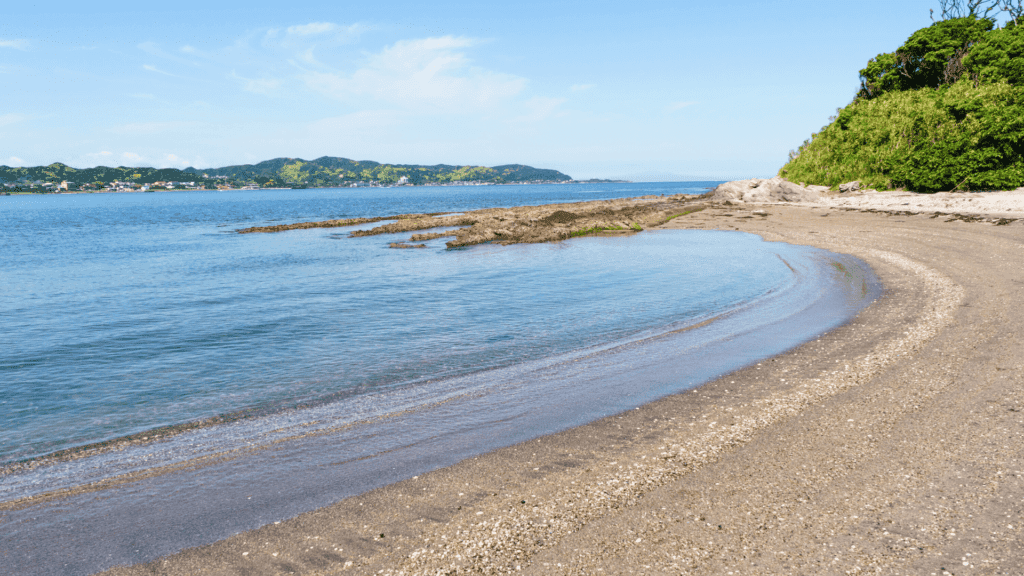 Chiba is only 1 to 1.5 hours away from the city. It has countless beaches, and the geographic makeup of the east coast generates strong winds that are perfect for surfing.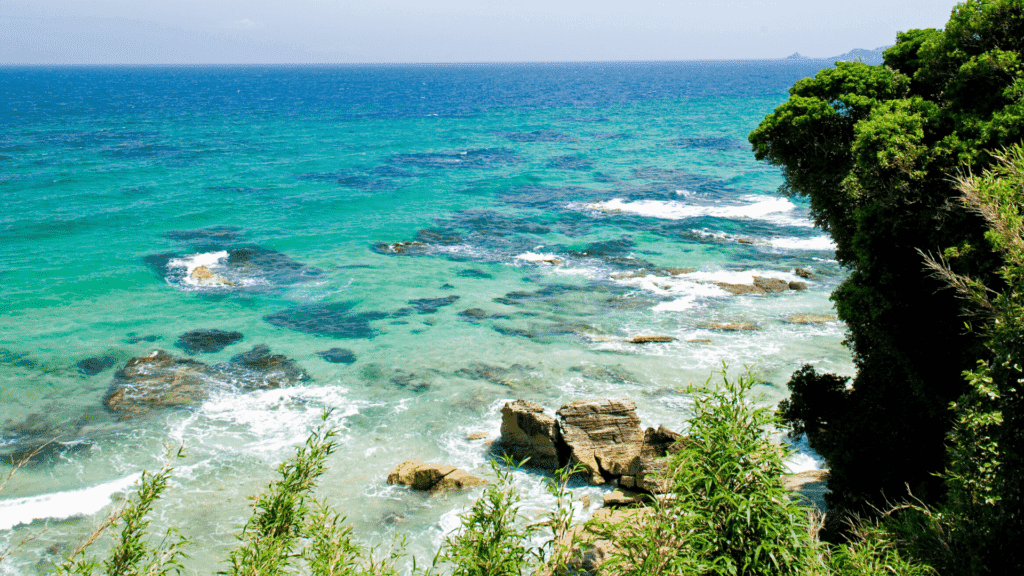 Izu, a beautiful nature spot about 2 hours south of Tokyo, is a peninsula that has breathtakingly beautiful beaches and coastal structures. There's a ton of summer activities available, as well as summer festivals. As a result, it gets very crowded, but if you come on a weekday or in another season, you'll find it empty and peaceful.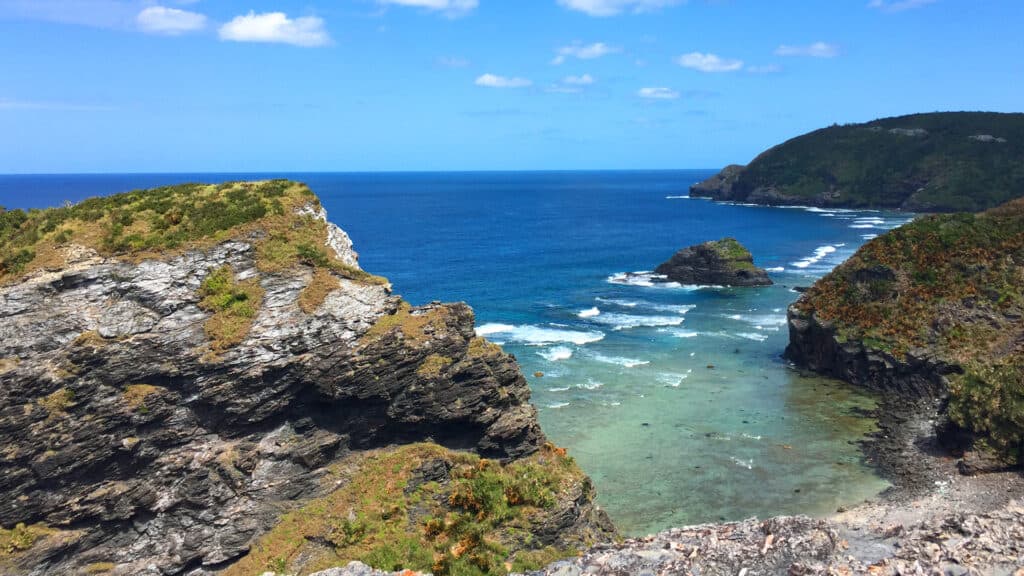 If you want the ultimate beach experience, visit Okinawa. It's an island to the south of Japan and you'll need to take a plane there. The plane ride is around 1.5 to 2 hours long, and a ticket probably won't cost you more than 6,000 yen (USD$55.6).
Okinawa is a beach city with resorts, 5-star hotels and many sea activities. For those looking for a romantic or peaceful getaway, Okinawa is it. There are also many islands surrounding Okinawa so you have loads to explore and see. Be sure to check out Ishigaki Island, which is probably the most famous!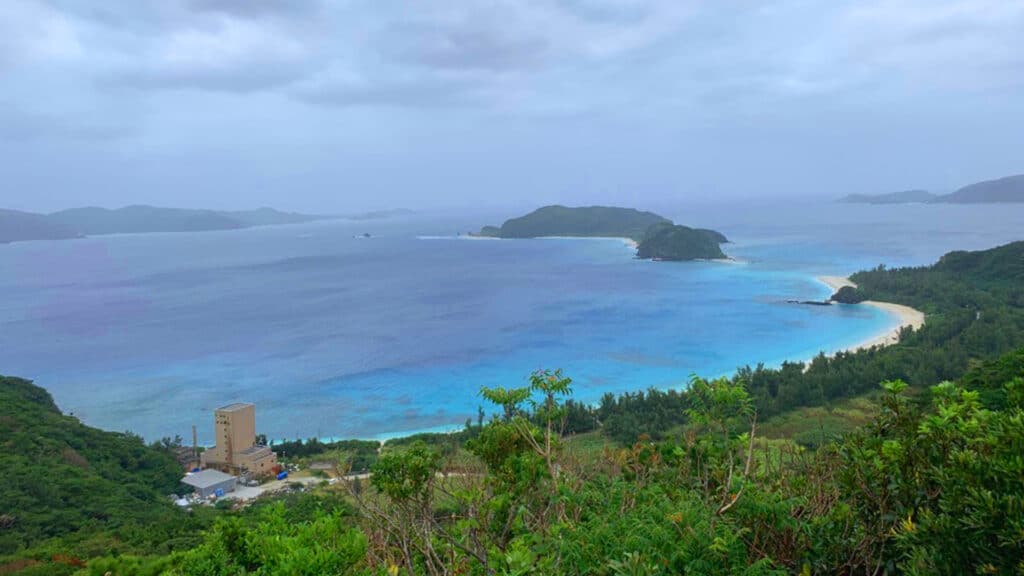 Apart from Ishigaki island, there's also Kerama Park, a national park made up of smaller islands such as Zamami Island and Tokashiki Island. I personally highly recommend Aka Island where the waters are clear and stunningly beautiful. In Kerama Park as a whole, you'll see gorgeous coral reefs, sea turtles and even whales! Check out my detailed guide on my experience in the islands in Kerama Park!
Lakes in Japan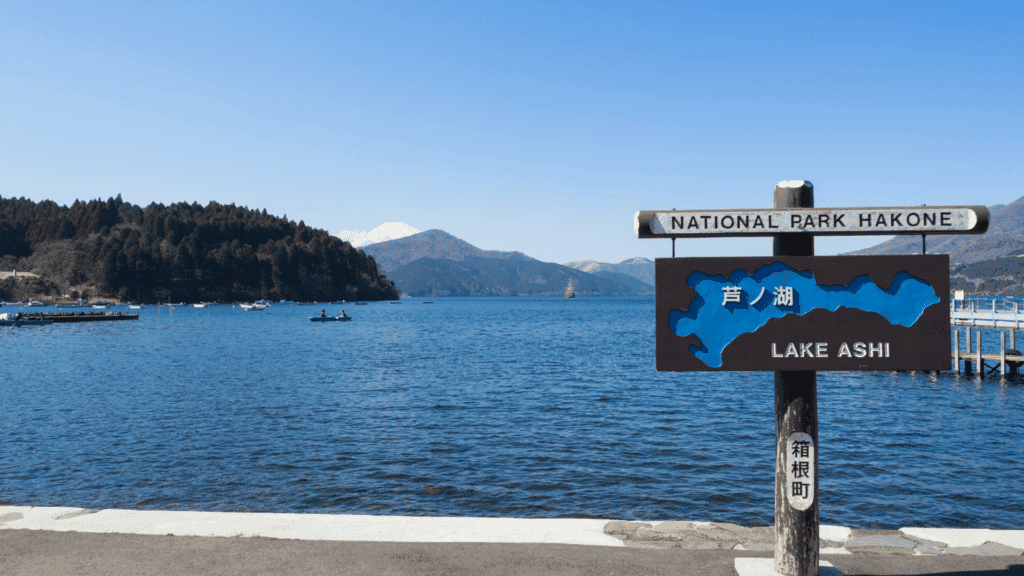 Lake Ashi in Hakone is a gorgeous lake surrounded by mountains. If the skies are clear, you can easily see Mt. Fuji from the lake. You can also ride a pirate boat across to enjoy the view. The lake is also easily accessible from the city as there's a tourist pass that covers many transportation modes.
Another famous lake is Lake Kawaguchi, situated right at the foot of Mt. Fuji. You can ride a boat or cycle around the lake. There are also many resorts, hotels, restaurants and cafes in the area from which you can enjoy the view of Mt. Fuji. This can be a great nature day trip spot for you if you are staying in Tokyo.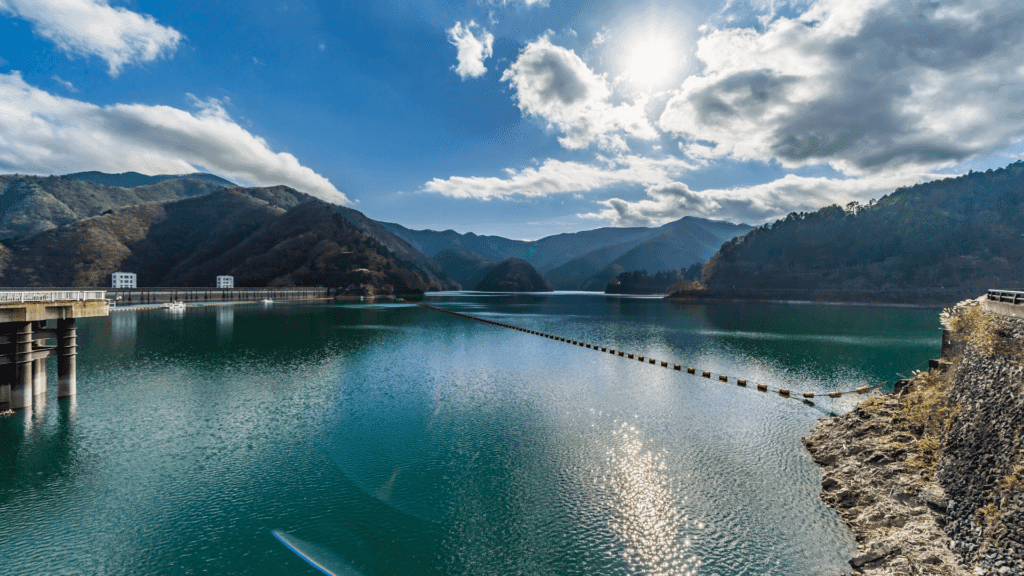 For something closer to Tokyo, visit Okutama Lake. It has a hiking trail that takes around 3 hours to complete. The trail is relatively flat most of the time, so if you want an easier and more chill hiking experience, this is it.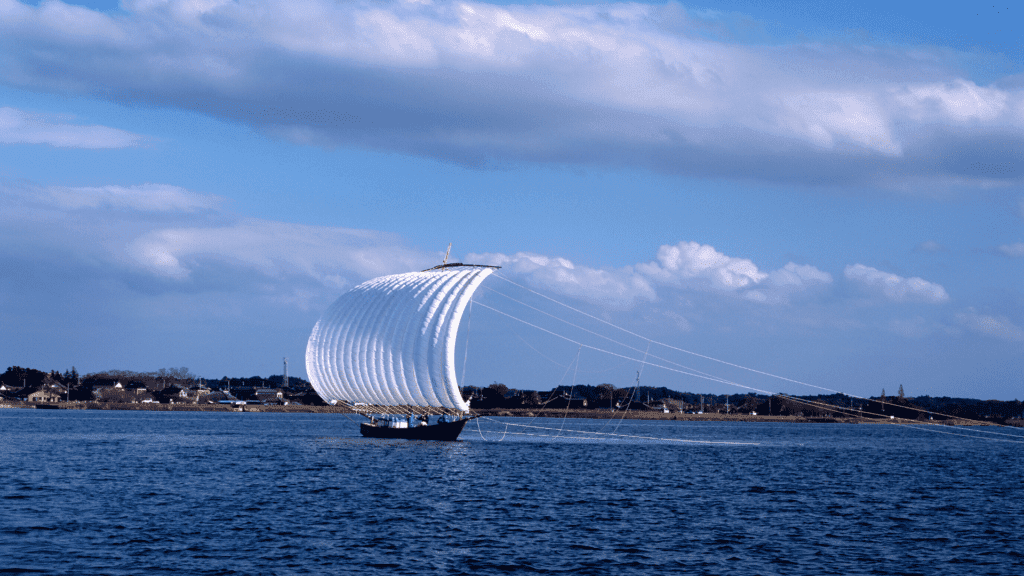 Another one closer to Tokyo is Kasumigaura Lake. Many people come here and cycle around the huge lake. During spring, summer and autumn, you'll see loads of different seasonal flowers, making the lake especially beautiful.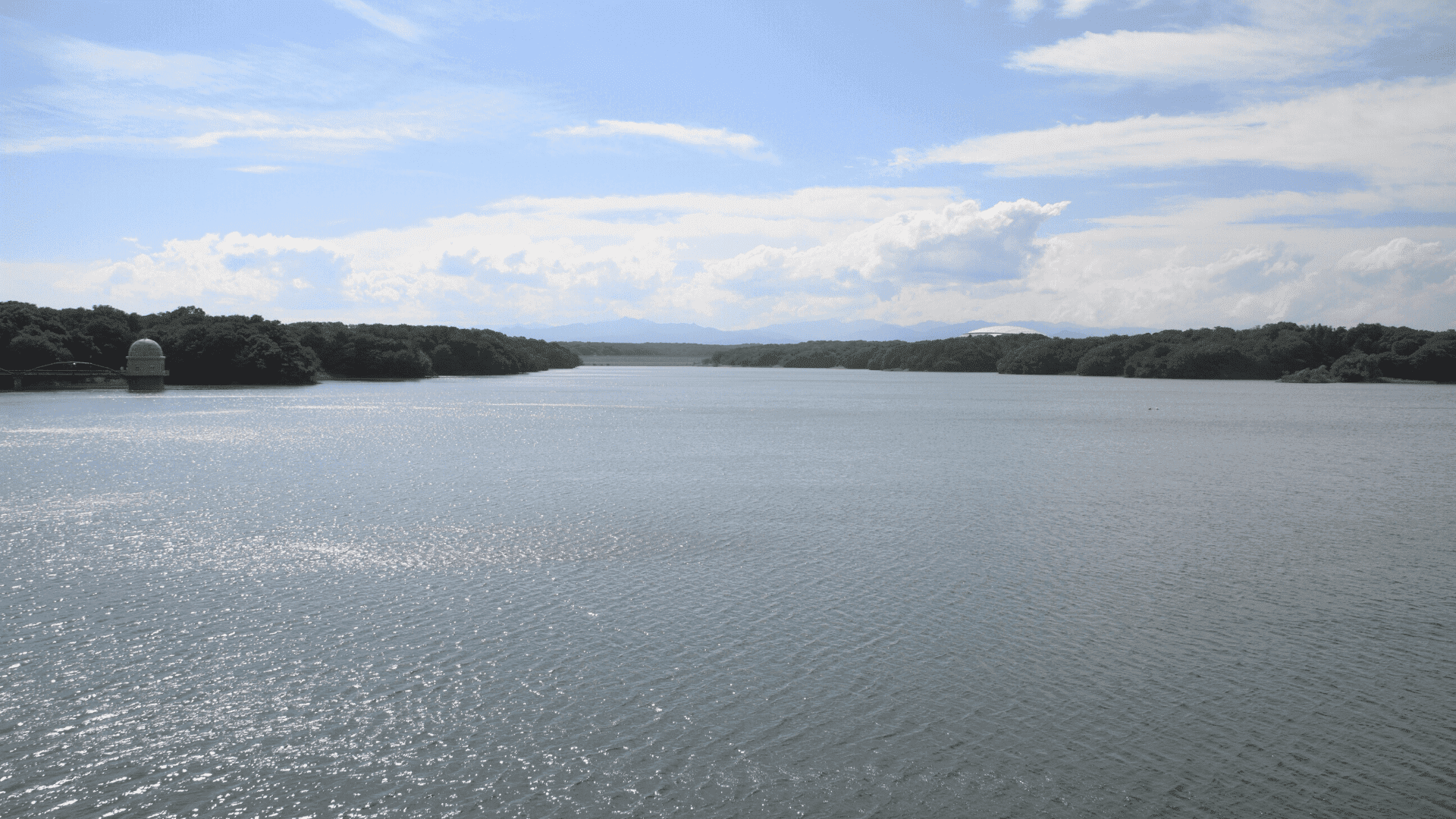 Personally, one of the most special and gorgeous lakes I've visited is Tama Lake. It takes around 40 minutes by train from Tokyo to get there, making it a great nature spot to visit for the day. The lake is huge and takes hours to go around. Even though it's so close to Tokyo, it feels like a completely different world. It also has one of the most gorgeous forests, which brings me to the next section of beautiful outdoor nature spot in Japan.
Rivers in Japan
Most of the rivers I'll name will have camping and barbecue sites, making them popular overnight destinations for families and groups of friends!
Oirase Keiryu is located in Aomori and is the only river that flows out of Lake Towada. It's a very scenic spot with many waterfalls scattered along the mountain stream, which you can hike along.
Takachiho Gorge is a gorge formed by the erosion of Aso lava, and the 80-100m-tall cliffs (262-328 feet) stretch out for around 7 kilometres (4.4 miles). It is especially beautiful in autumn when the leaves are changing colours. You can also rent boats and explore the river from within it.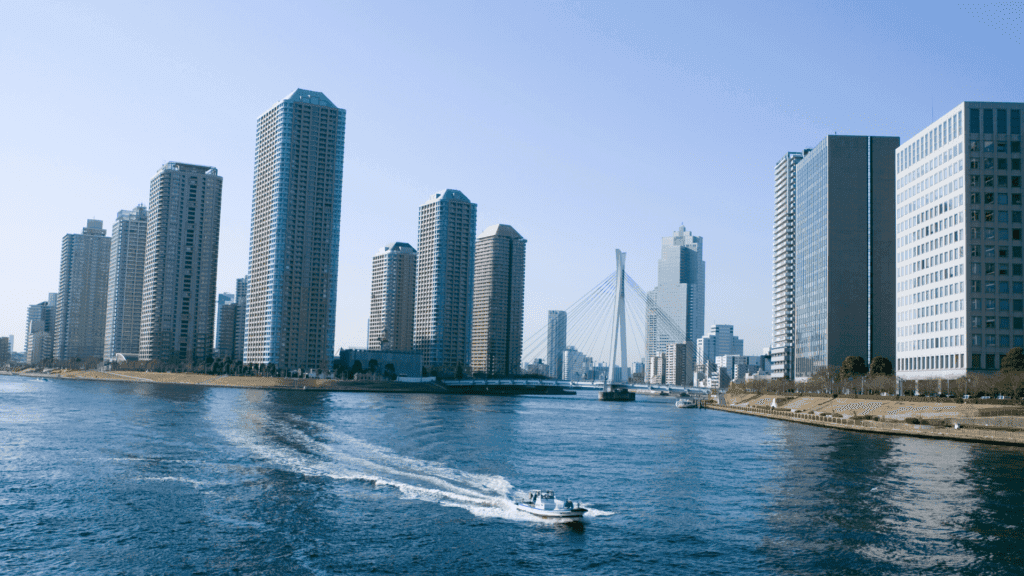 Within the city of Tokyo, there is Sumida River that flows through Tokyo and stretches across various wards. It gathers thousands upon thousands of visitors in spring as numerous cherry blossom trees bloom along it.
—
Though Japan is home to some urban jungles like Tokyo or Osaka, there's also plenty of places where you can immerse yourself in nature, as we've shown in this guide. Whether you're a city resident who wants to get away for a bit or a tourist who wants to see Japanese greenery, you have many options. We hope this guide has helped you figure out where to go for your next nature fix in Tokyo or in Japan!
Find out more about Japan travel here: Shopping in Japan, the best souvenirs to buy in Japan, nature in Japan, camping in Japan, overnight & day trips from Tokyo, Top museums to visit in Tokyo, Local neighbourhoods in Tokyo and beaches near Tokyo.
Stay tuned for more information about Japan travel, Japanese culture, moving to Japan, living in Japan, Japanese language and more.