When it comes to deciding where to stay, especially in a big metropolitan city like Tokyo, it can be very confusing. You type "hotel" or "hostel" into Google and thousands of results pop up. Let's have a look at where to stay in tokyo for nightlife, based on your interest.

One of the best ways to explore Tokyo is to visit the local areas and immerse yourself in the local culture. If you want to explore local areas, we have created scavenger hunt adventures personalised to your interests, filled with fun facts, clues and puzzles. If you're curious, you can check out the games here!

Check out the Flip Japan Games here!

Find out more about the different Japanese drinks, Japanese beers, the special strong zero you can get in Japan and how to prepare for a night out in Tokyo. If you want to find out more about Japanese food, check out different fusion dishes, yakitori, types of ramen and ramen chains.
Where to stay in Tokyo for Shibuya Nightlife
Shibuya Hotel En- Western-style hotel with hints of Japanese traditions
The entire Shibuya Hotel En is created with woods, stones, and concrete blocks that create an original feel for the guest rooms. The decor is a mix of Japan's traditions and Western functionality.
Shibuya hotel en is perfect for nightlife lovers since it is only a 5-minute walk away from Shibuya Scramble Crossing, the center of all the actions. They also have a 24-hour front check to assist you with anything you might need.
Address: 150-0044 Tokyo-to, Shibuya-ku, Maruyama-cho 1-1, Japan
Accommodation: Private $51-79
Mustard Hostel Shibuya- Simplistic hostel with a spacious shared lounge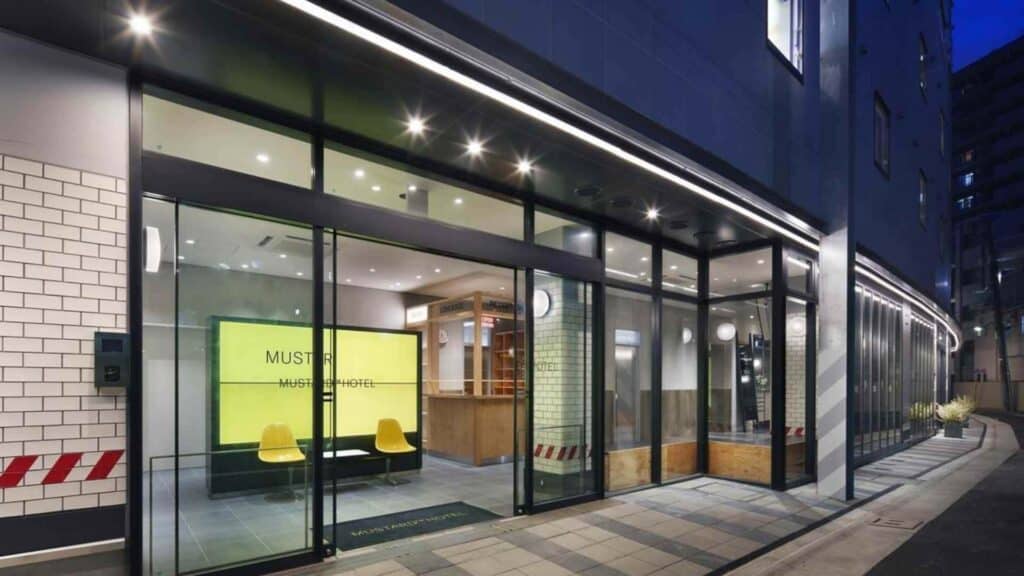 Mustard Hostel Shibuya is located in Shibuya with a bar and a shared lounge. They have a 24-hour front desk along with a shared kitchen. You can easily visit the city from this hostel, enjoy a drink at the bar, meet fellow travelers at the shared lounge, and enjoy your stay here at Mustard Hostel.
Address: 1-29-3 Higashi, Shibuya Tokyo Japan
Accommodation type & prices: Private $168-187, Bunk $23-30
Hotel Emit Shibuya- Comfortable stay close to Tokyo nightlife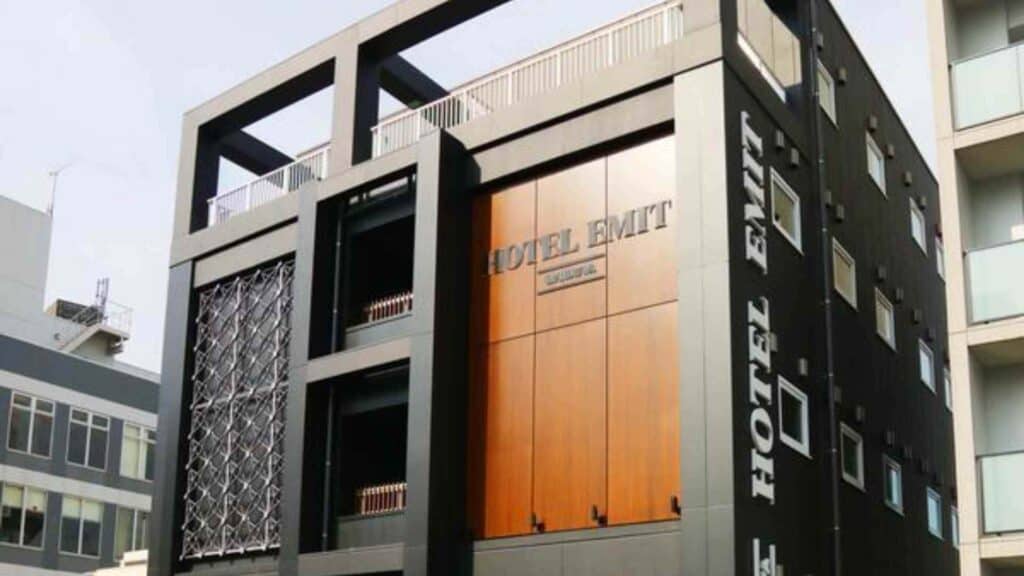 Hotel Emit Shibuya is a hotel located just 8-minutes away from the central Shibuya. Hotel Emit Shibuya features furniture from ACME Furniture and some rooms have balconies as well. This hotel is located just minutes away from the most popular nightclubs and bars in Shibuya.
Location: 1-8-11 Jinnan,Shibuya-ku, Tokyo-to 150-0041
Accommodation: Private $150-236
Shibuya Excel Hotel- Western hotel overlooking Shibuya crossing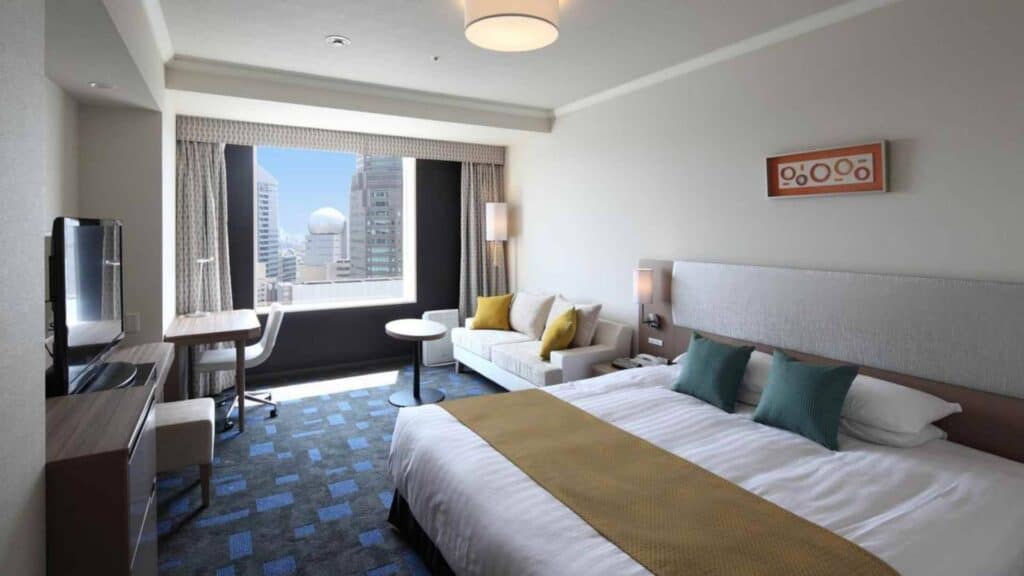 Shibuya Excel Hotel is connected to Shibuya Train Station, making the access very easy to get to other parts of town. There are 2 restaurants in the hotel. The hotel overlooks Shibuya Scramble intersection, and you are sure to be able to live in the middle of the hustle and bustle, while still enjoying some peace and quiet.
Address: Shibuya Mark City Building, 1-12-2, Dogenzaka, Shibuya-ku, Tokyo 150-0043
Price range: Private rooms $113-318
Shibuya Granbell Hotel- Luxurious and aesthetic stay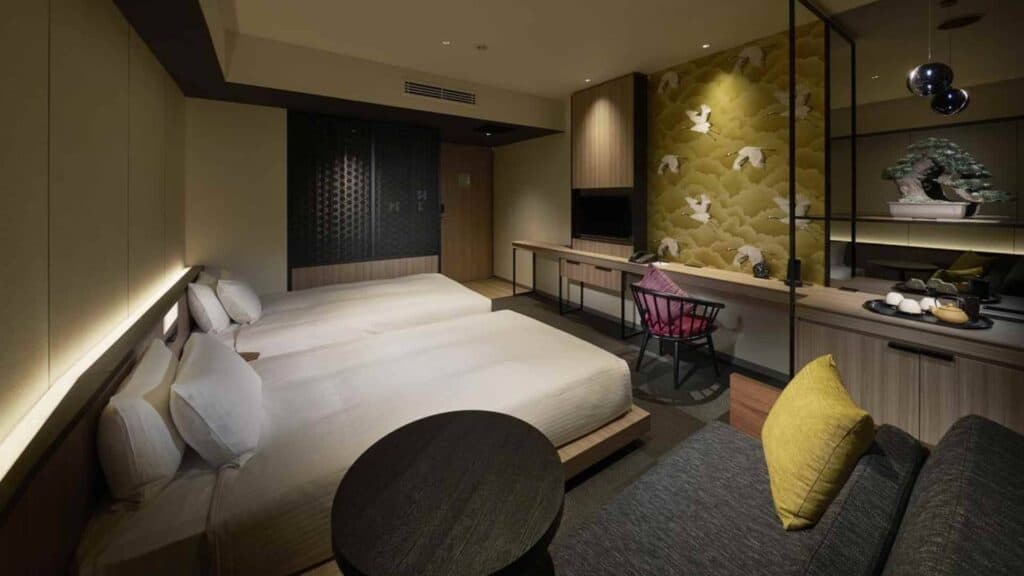 Shibuya Granbell Hotel is an easy 3-minute walk away from Shibuya station. Every room is modern and created with unique aesthetics. There is a Japanese-style pub in the hotel, where you can enjoy drinks and meet fellow travelers. The reception is open 24-hours and they also have dining options in the hotel, offering self-serve breakfast and both Japanese and Western options.
Address:15-17 Sakuragaoka-cho, Shibuya-ku , Tokyo 150-0031
Accommodation type & prices: $83-326
Shibuya Stream Excel Hotel- Lavish stay with everything you need onsite
Shibuya Stream Excel Hotel Tokyo is located in central Shibuya, with a restaurant, fitness centre, and a bar in the hotel. There is a 24-hour front desk and a shared kitchen in the property. Being in the middle of the city, this hotel offers everything you need in the centre of the city.
Shibuya Steam Excel Hotel: 3 Chome-21-3 Shibuya, Shibuya City, Tokyo 150-0002
Price range: $157-424
The Millennials Shibuya- Modern and social hotel, perfect for mingling
The Millennials Shibuya is a unique spot that opened recently. They offer comfortable rooms in combination with a sociable concept. Not just hotel guests but people come and hang out at the shared lounge at The Millennials Shibuya. With a shared kitchen for guests to use and bread and pastries served in the morning, this spot is popular for people to enjoy.
Address: 1-20-13 Jinnan, Shibuya-ku, Tokyo 150-0041
Accommodation type & prices: Privates from $51-75
Where to stay in Tokyo for Shinjuku nightlife
Hotel Bampky- Manhattan-style hotel with rooftop terrace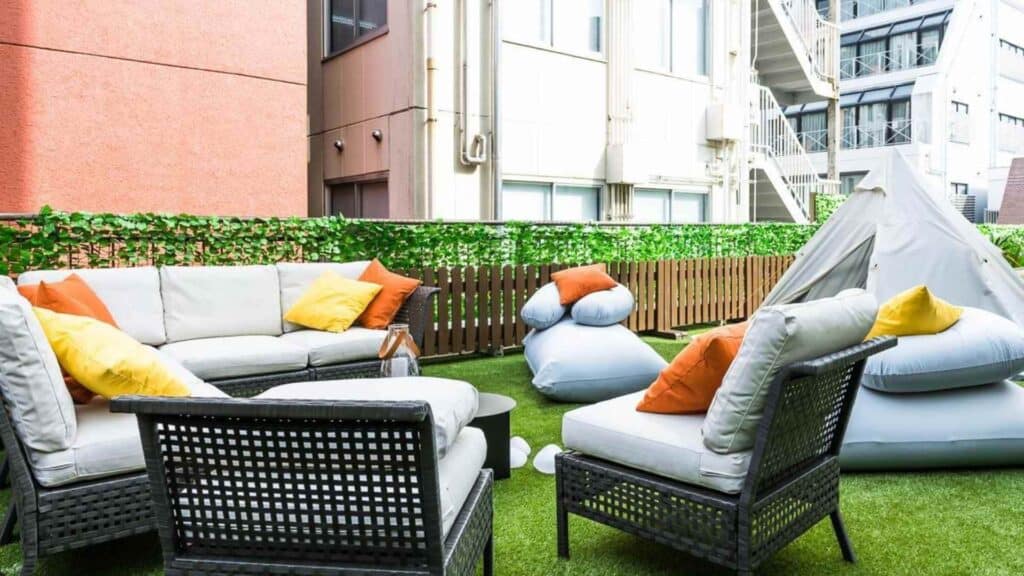 Hotel Bampky is a Manhattan-style compact luxury. It is a mixture of hotels and homes. American breakfast is served for guests here. It is closest to the nightlife area but not so close that you can't have your peace and quiet. Enjoy their rooftop terrace here and hang out with other short-term and long-term guests.
Address: 7 Chome-16-2 Nishishinjuku, Shinjuku City, Tokyo 160-0023
Accommodation type & prices:private $75-103
Bespoke hotel- Classy and minimalist stay
Bespoke Hotel is a popular spot for people to stay, with a 24-hour front desk and a shared lounge for guests to hang out. You can easily get from all the popular restaurants, bars, entertainment facilities and nightclubs to this hotel. If you are looking to stay in the middle of the action but still enjoy your privacy and relax, then check out Bespoke hotel.
Address: 160-0021 Tokyo-to, Shinjuku-ku Kabukicho 2-2-17, Japan
Accommodation type & prices: Private $56-81
Ibis Tokyo shinjuku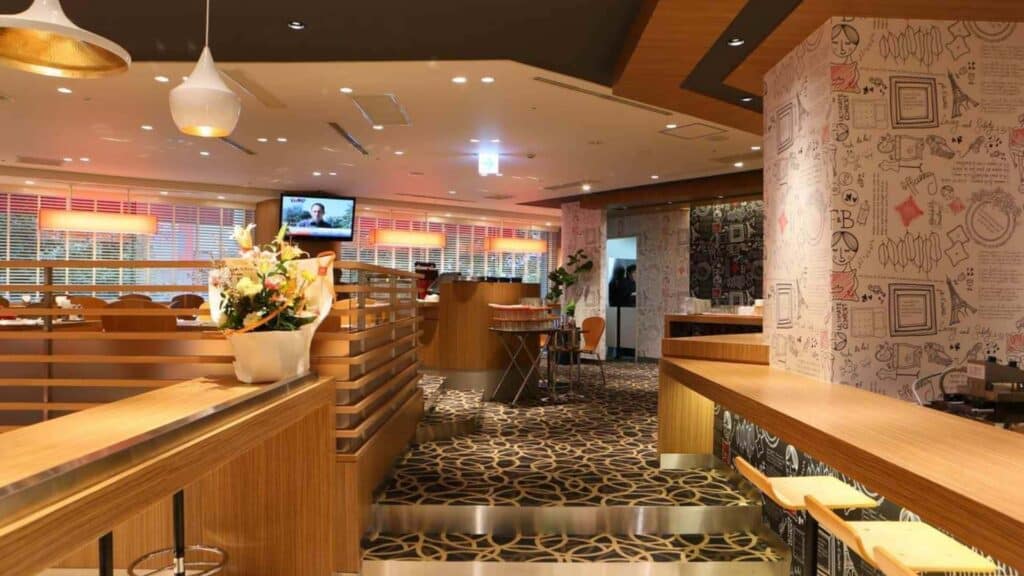 IBIS Hotel Shinjuku is located on the West side of the center of Shinjuku, just a 5-minute walk from Kabukicho, the central nightlife, and the red light district of Tokyo. Not just busy nightlife, but you can find popular parks and gardens nearby. Breakfast is offered here along with a bar.
Address: 160-0023 Tokyo-to, Shinjuku-ku, Nishishinjuku 7-10-5
Accommodation type prices: Private $50-101
Book and Bed Tokyo- Comfortable book-themed hostel
Book and Bed Tokyo is a themed hotel that revolves around books. With more than 2,500 books, this hotel looks like a bookshop, with comfortable lighting and beds. You can relax while reading a book or a comic book. They offer different types of accommodations from capsule-style accommodation to private rooms. There is also a cafe. Despite being in the middle of the action in Kabukicho, it is surprisingly quiet and comfortable here.
Address: 160-0021 Tokyo-to, Shinjuku Kabukicho 1-27-5 Kabukicho APM Building 8F, Japan
Accommodation type & prices:private (105-153), bunk(40-57)
What do you think about these hotels and hostels when it comes to where to stay in Tokyo for nightlife? Let us know in the comment section!
No matter what means of transportation you decide to use for getting around Tokyo, it's simple and easy as everything is generally pretty close to each other. Try even checking around your local area and seeing what places are closest to you.
Stay tuned for more information about Japan travel, Japanese culture, moving to Japan, living in Japan, Japanese language and more.
Find out more about Japan travel here: Shopping in Japan, the best souvenirs to buy in Japan, nature in Japan, camping in Japan, overnight & day trips from Tokyo, Top museums to visit in Tokyo, Local neighbourhoods in Tokyo and beaches near Tokyo.