Tokyo, being the metropolitan capital of Japan, has a lot to offer but to discover Japan's absolute beauty, tradition and culture, weekend trips are a MUST! Weekend trips to other parts near Tokyo are only 2-4 hours away! This makes the days less tiring and a ton more enjoyable! Here are the top 5 weekend getaways around Japan from Tokyo that you can explore. 

One of the best ways to explore Tokyo is to visit the local areas and immerse yourself in the local culture. If you want to explore local areas, we have created scavenger hunt adventures personalised to your interests, filled with fun facts, clues and puzzles. If you're curious, you can check out the games here!

Check out the Flip Japan Games here!

Find out more about Japan travel here: Shopping in Japan, the best souvenirs to buy in Japan, nature in Japan, camping in Japan, overnight & day trips from Tokyo, Top museums to visit in Tokyo, Local neighbourhoods in Tokyo and beaches near Tokyo.
Trip Ideas from Tokyo
1. Shosenkyo Valley
Just outside of Kofu city, Shosenkyo Valley is a gorge full of beauty. This gorge follows the Arakawa river and has created some incredible rock formations. All you have to do is catch a bus from Kofu or you can hire a bike and hike up a winding road that follows the babbling water and reach the top to see the main attraction which is the Sengataki Waterfall. Around the waterfall are several shops and restaurants where you can try the local specialty hōtō noodles (thick, flat noodles) with vegetables and miso broth. For higher, panoramic views, you can ride the cable car above this beauty. The best time to visit is in Autumn. This is when the roads are blocked to vehicles on weekends, showing three different coloured tree covered cliffs.
Getting there: The closest station, Kofu, is around 90 minutes from Tokyo's Shinjuku station and buses run direct from the station to the gorge.
2. Lake Kawaguchiko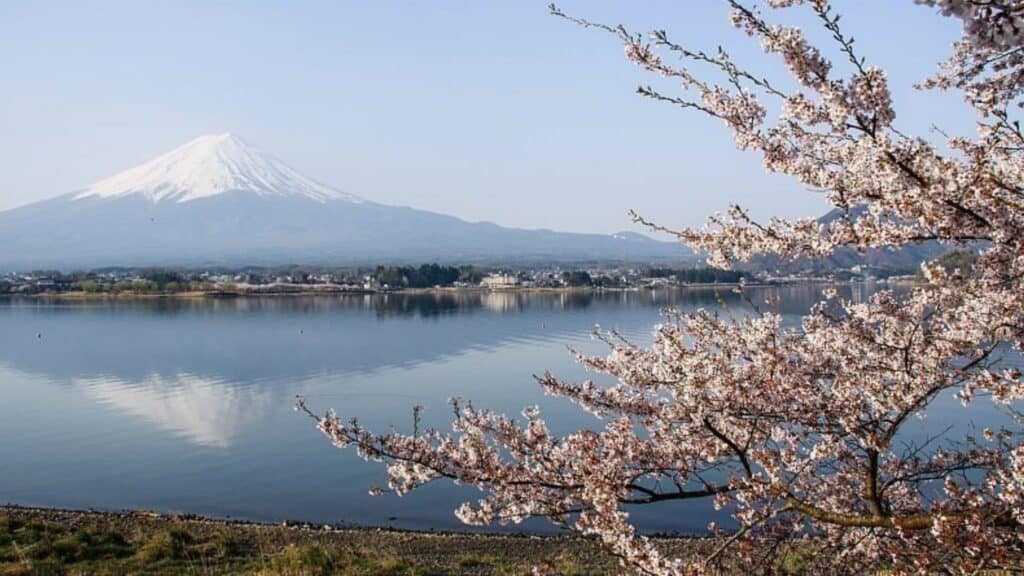 Lake Kawaguchiko is a stunning area right next to the iconic mountain, 'Mount Fuji'. Mount Fuji, known worldwide for its picture-perfect shape and appearance, is only a short distance away from Tokyo which makes it extremely easy to visit and enjoy. Lake Kawaguchiko is part of the five lakes region surrounding Mount Fuji. The lake offers beautiful views, boat rides, local traditional food, and Japanese culture is everywhere. Many traditional hotels with the Fuji view are also available. Travellers during the day can take a walk exploring the charming nature sites alongside the lake such as the Oshino Hakkai and go up Mount Fuji and the Panoramic Ropeway for a spectacular view at day or night. There is also Fuji Q highland with its thrilling roller coaster rides and Oshino Shinobi no Sato, a ninja history themed park, PERFECT for families and kids! The Mount Fuji Pass is perfect for you if you want to save money on transportation and receive discounts on all the tourist attractions around. 
Getting there: Around 1.5 hours away from Shinjuku via express train.
3. Nagano
Nagano is one of the most captivating, breathtaking locations in Japan, being totally worth it for a weekend visit. This was home to the Winter Olympic Games in 1998. You can travel to this mountainous, snowy, winter wonderland region for the epic skiing and snowboarding opportunities to have a once in a lifetime experience and adventure. To see the museums, temples and gardens, tourists should visit in the warmer season. The must do and see things you should do include, the Nishi-no-Mon sake brewery, onsen hot spring baths like the Omuro Onsen Makibanoyu, and the Nagano Prefectural Shinano Art Museum.
Getting there: By train in about 2.5 hours from Tokyo.
4. Kyoto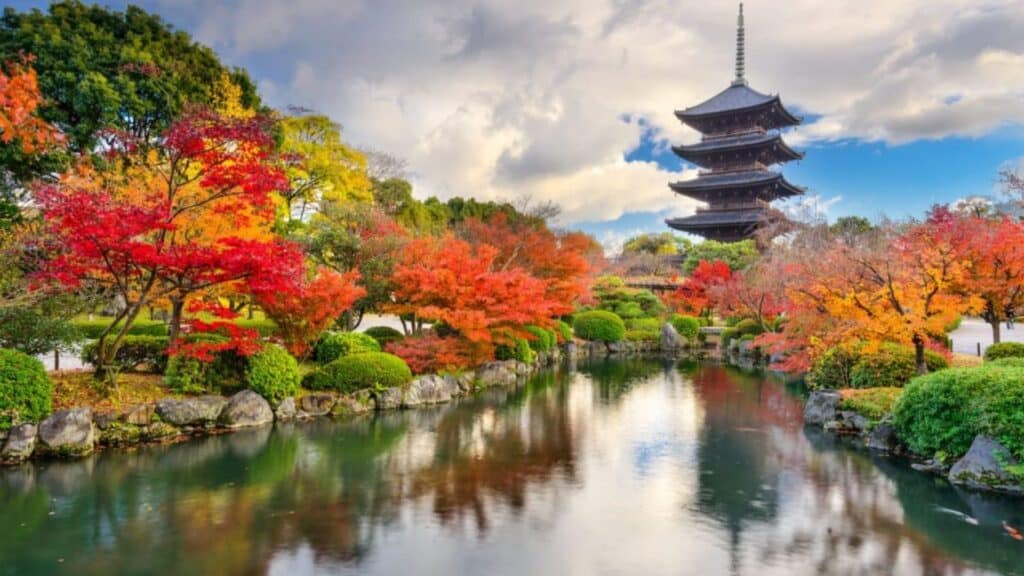 Kyoto, officially known as Kyoto City is one of the most popular destinations in all of Japan. This is the perfect place for history loving, culture and traditions loving tourists as it is the culture capital of Japan. Here you will find plenty of cultural attractions including its expansive and orange-colored torii gates at the Fushimi Inari Shrine, the Kinkakuji Temple (Golden Pavilion) is also an iconic site to see, and the Gion district in the Higashiyama ward is an entertainment area known for its Geisha performers. One of the major tourist attractions here are the traditional festivals being held since the past 1,000 years! A mix of iconic, charming and modern hotels are available all around Kyoto for your stay. Kyoto is also great for its matcha flavoured desserts, so if you're a matcha lover Kyoto is the place for you!
Getting there: By train in about 3.5 hours
5. Osaka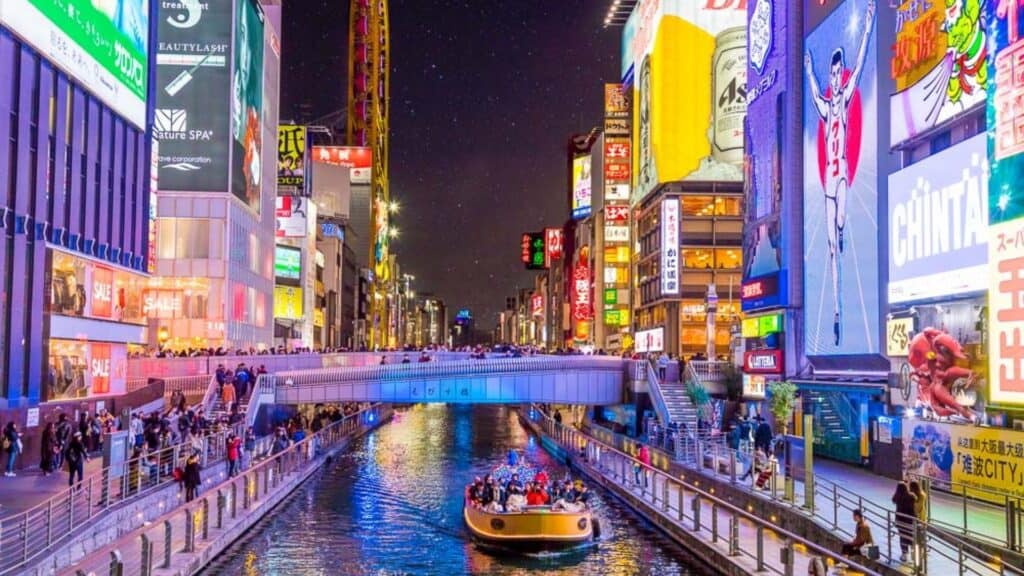 Being the second largest city and a hub of entertainment, Osaka is another popular, famous location in Japan. It is a port city which means it is known for its delicious seafood! If you're a big foodie then Osaka should definitely be on top of your list. The best tourist attractions in Osaka include the Osaka Aquarium, Osaka Castle, Universal Studios, and Bunraku Theater for Japanese puppet theater plays, Minoo Park is a lovely area with a waterfall nearby, and the Dotonbori area is packed with bars and live music for your nightlife scene. Osaka is also home to many archeological ruins and graves of significant people like Prince Shotoku.
Getting there: By train in around 3 hours.
6. Hakone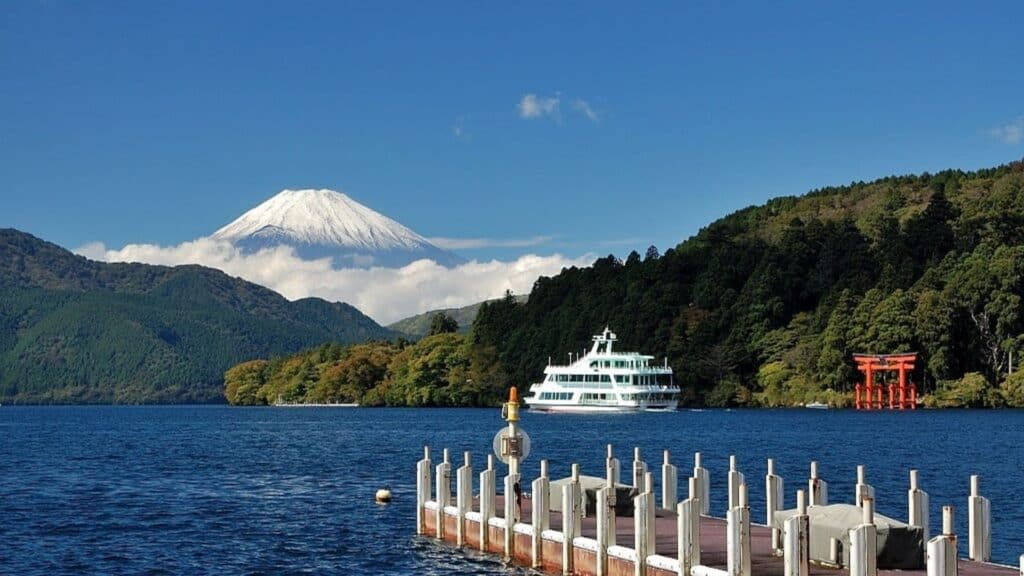 Hakone from Tokyo is one of the premier spots for a day trip. Although it doesn't come under the 'Fuji Five Lakes', tourists can still admire Mount Fuji from a distance. Hakone unlike many other sightseeing towns, is quite spread out which means it requires extensive use of public transport making getting around complex. Lake Ashinoko is the main, central attraction, having three different areas on each shore: Togendai in the north, Hakone-en on the eastern edge and Moto-Hakone in the south. Hakone also is known worldwide for its spectacular hot spring resorts, being the perfect spa destination. Other than resorts, it has a variety of tourist locations ranging from museums to halls to gardens, allowing travellers to get the best experience from Hakone.
Getting there: By train in around 2 hours
7. Nikko
Nikko, located in the Tochigi prefecture, is famous for its vast and rich nature including many popular sightseeing destinations such as historical shrines and temples. It's host of ancient temples has led it to be a World Heritage Site. The shrines and temples of Nikko form a single complex composed of 103 buildings! Those are located within two Shinto shrines and one Buddhist temple. Nikko National Park offers many tourist attractions including scenic, mountainous landscapes, lakes, waterfalls, hot springs, wild monkeys and hiking trails.
Getting there: By train in around 4 hours
8. Izu Peninsula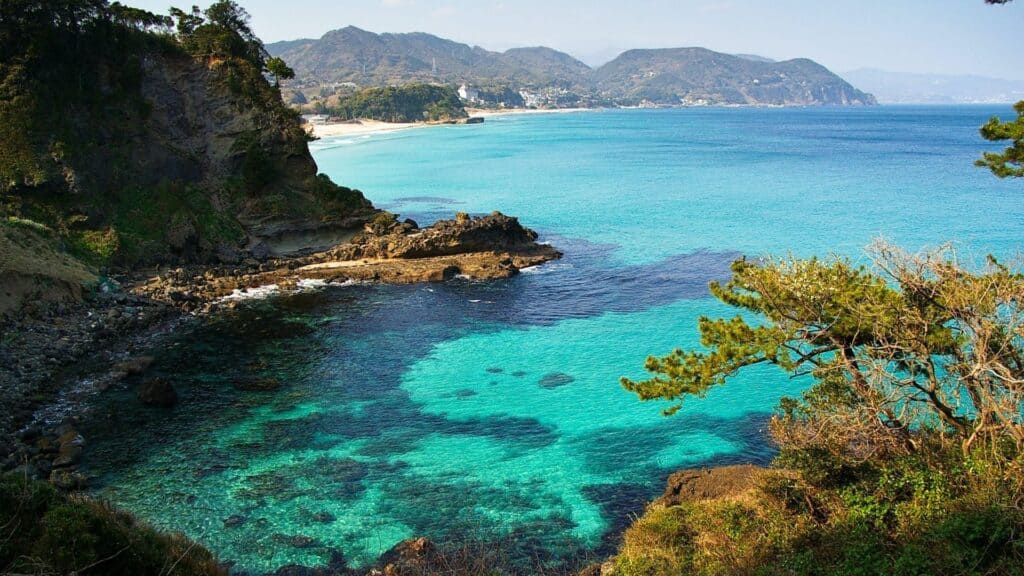 Popular for its resort area, hot springs, beautiful coastlines, beaches, mild climate and scenic mountainous interior, Izu Peninsula is the place for a vacation! Also, Mount Fuji overlooks Suruga-wan (Suruga Bay), giving tourists a spectacular view. Being well connected by train, this is a great, quick weekend getaway. 
Getting there: By train in around 3 hours
9. Tokyo Islands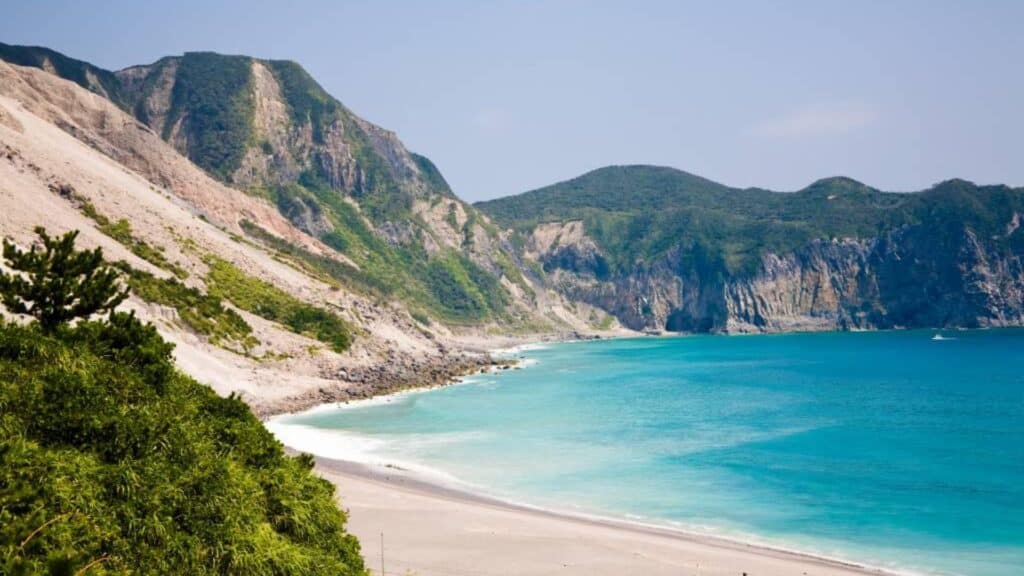 Tokyo offers a beautiful collection of volcanic islands: Izu archipelago and Ogasawara islands. Izu archipelago consists of Oshima, Toshima, Niijima, Shikinejima, Kozushima, Miyakejima, Mikurajima, Hachijojima, and Aogashima. Ogasawara islands encompasses Chichijima and Hahajima. Each of these 11 islands have their own attraction, nature, culture, and local products. These islands are only accessible by ferry (boat) or helicopter and aeroplane.
Getting there: By ferry 6-10 hours. By aeroplane 1 hour.
10. Yokohama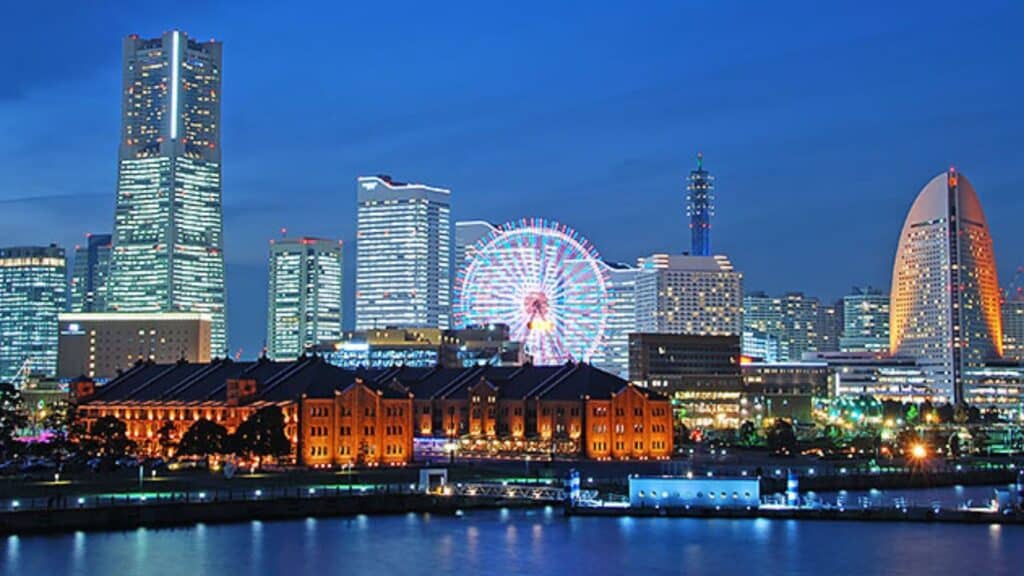 The second largest city in Japan, Yokohama is located 20 miles away from Tokyo. Yokohama is the gateway to the rest of the world, being the first harbour city. Minato Marai 21 is a seaside urban area in central Yokohama; a popular, modern neighborhood with great shopping and tons of restaurant options. Travellers are also recommended to check out the Big Wharf (Osanbashi Pier), a uniquely shaped pier with spectacular views. Historical walking gardens, parks, architectural buildings, museums and landmarks are other key destinations for tourists. Yokohama is the perfect day trip from Tokyo!
Getting there: By train 45-50 minutes.
11. Tateyama (Chiba)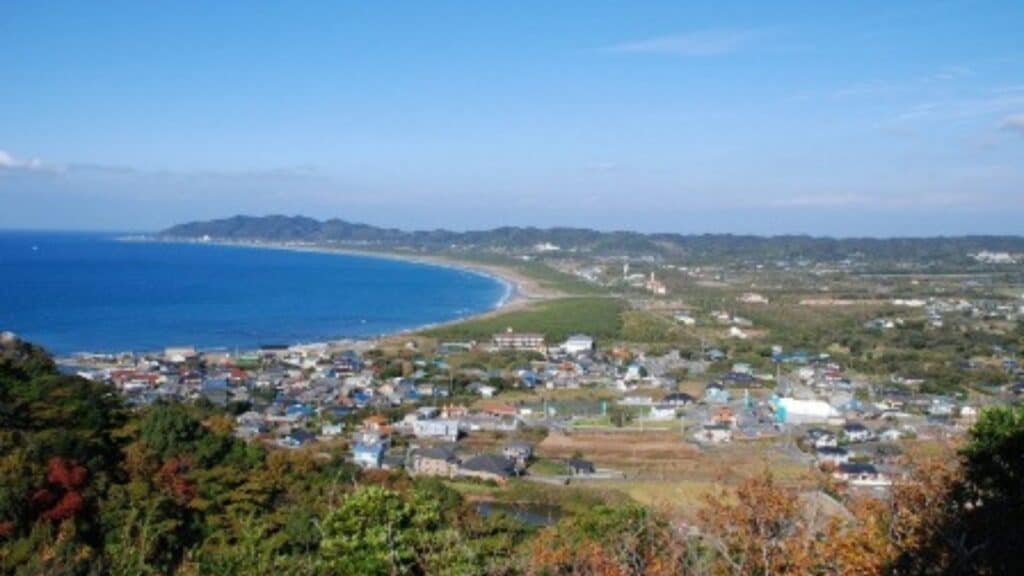 Tateyama, located in the Chiba prefecture is another resort-like destination for a weekend getaway from Tokyo. Attractions like flower parks and strawberry farms are the specialty for tourists. Other locations like the Tateyama Castle, underground tunnels, the City Museum, the Museum of Nagisa are tourist spots that should not be missed! Tateyama is the best place to catch your breath!
Getting there: By train in around 2 hours
12. Kamakura & Enoshima
Enoshima and Kamakura are beautiful coasts as well as historic sites where you can learn much about the Japanese culture through its architecture, arts, and cuisine. There are many shrines and temples in the area, including the Great Buddha of Kamakura. Kamakura is the home to cultural relics whereas Enoshima is known for its breathtaking scenery. Exquisite beaches are the best places to visit here other than the shrines and temples which are perfect for a peaceful walk while reflecting. On a clear day, there might be chances you will get views of Mount Fuji too! Kamakura and Enoshima are wonderful destinations for a one day trip from Tokyo. 
Getting there: By train in an hour.
If you are a resident of Tokyo or just a visitor, these top 12 tourist destinations are a must to plan a trip to. This guide is perfect for you to learn and get all the information you need about these places.
Stay tuned for more information about Japan travel, Japanese culture, moving to Japan, living in Japan, Japanese language and more.
Find out more about Japan travel here: Shopping in Japan, the best souvenirs to buy in Japan, nature in Japan, camping in Japan, overnight & day trips from Tokyo, Top museums to visit in Tokyo, Local neighbourhoods in Tokyo and beaches near Tokyo.