There are many famous museums in the Tokyo area like TeamLab, Mori-art museum and the Ghibli museum. If you've been to these museums or if you're looking for other interesting and unique museums, here are some underrated museums in Tokyo that I love and would highly recommend you check out. Some are about nature, some about art, and some about history. Most of these museums are inside Tokyo and some are located outside the city, if you have a day to spare, or a weekend to get away, hit up one or more of these places.

One of the best ways to explore Tokyo is to visit the local areas and immerse yourself in the local culture. If you want to explore local areas, we have created scavenger hunt adventures personalised to your interests, filled with fun facts, clues and puzzles. If you're curious, you can check out the games here!

Check out the Flip Japan Games here!

Find out more about Japan travel here: Shopping in Japan, the best souvenirs to buy in Japan, nature in Japan, camping in Japan, overnight & day trips from Tokyo, Top museums to visit in Tokyo, Local neighbourhoods in Tokyo and beaches near Tokyo.
Underrated museums in Tokyo
1. Small Worlds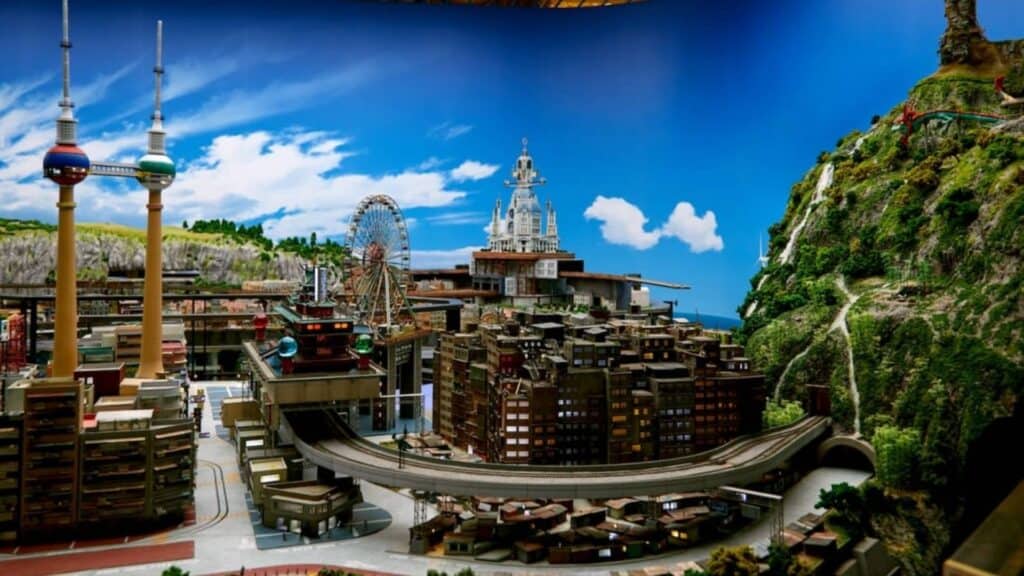 This is probably my favourite museum on this list. Small Worlds is the world's largest indoor miniature theme park. There are 8,000 square meters of miniature dioramas and small-scale exhibitions here. There are 6 different areas to view, and each area brings a sense of childlike wonder. As you marvel at the details of each setting, you can envision yourself living in each scenery. You can visit replicas of real-life locations or explore a fictional spot.
There are many different sceneries at Small Worlds to view, and each scenery has interesting hidden details and unique photo opportunities. At different locations and times of the day, the small world changes. In this small world, day alternates with night every 15 minutes, so there is always something new to keep your eye out for.
Although this museum isn't massive, I ended up spending 4 hours here. My personal favourite was the Kansai International Airport area, where you can see the miniature planes take off and passengers hanging out in the terminals. The attention to detail here is incredible and I'm sure you will have so much fun admiring all the beautiful figurines.
2. Edo-Tokyo Museum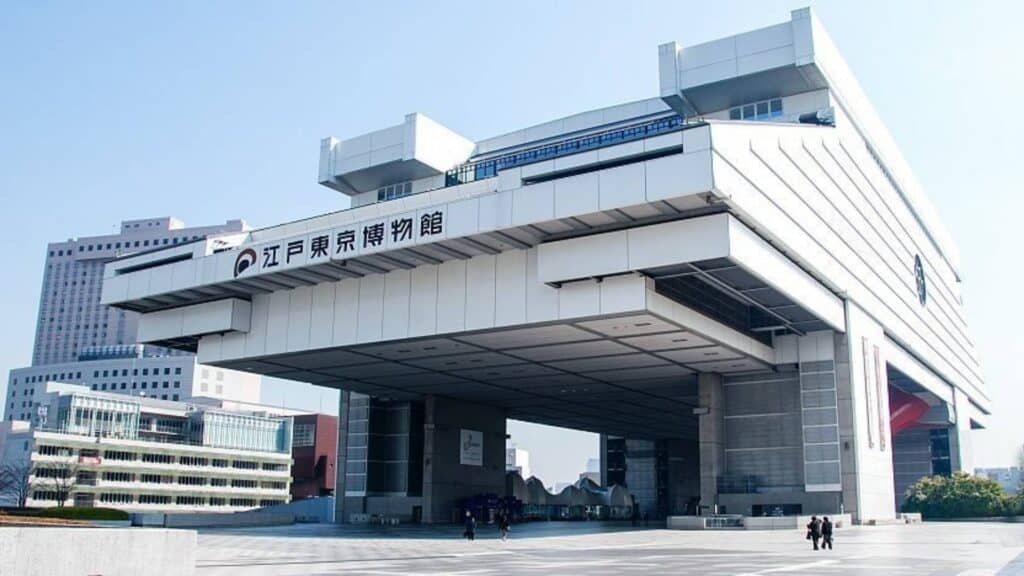 If you want to discover more about Tokyo and its history, then the Edo-Tokyo Museum is a great spot for you. Edo-Tokyo Museum is in Ryogoku and it opened in 1993. The purpose of this museum is to preserve and pass down the history and culture of Edo and Tokyo, which have been disappearing over time.
The permanent exhibition room of the Edo-Tokyo Museum has a vast exhibition area of ​​9,000 square meters and it is divided into two areas, the Edo Zone' and the Tokyo Zone. The exhibits here relate to the lives, culture, and history of people who lived in each of the "Edo" and "Tokyo" eras.
In addition to about 2,000 historical materials, there are more dioramas and full-scale restored models than in general museums. There are different experiences for you to enjoy here and take part in, so when you come here, make sure to take your photos here.
3. Japan Olympic Museum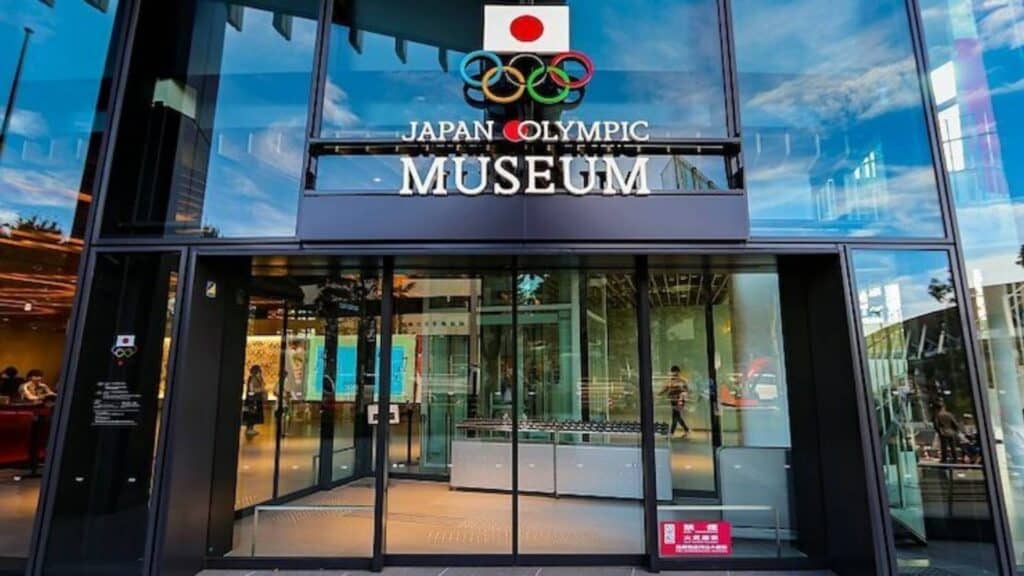 Tokyo has hosted two Olympics, one in 1964 and one just recently in 2021. If you weren't able to experience the Olympics for yourselves but interested in learning about the Games, you might want to check out the Japan Olympic Museum.
The Japan Olympic Museum is located opposite the New Olympic Arena in the Shinjuku area. The Japan Olympic Museum showcases the Olympic games in the form of art. Artworks created by artists, children as well as athletes are displayed here after the games. There are exhibitions about how the Olympic Games are related to the world and you can get a clear picture of the history of the Olympic games, as well as Japan's influence on the Olympic Games.
Besides that, there is also the Olympic Games section, where you can challenge your own physical abilities and measure your physical movements in relation to the Olympic athletes.
4. The Railway Museum
If you like trains or are even slightly interested, you should check out The Railway Museum. It is a railway museum in Saitama. It was built and operated by the East Japan Railway Culture Foundation.
This museum tells the history of the industry, centering on the actual exhibition of vehicles, and railway technology related to railways in Japan and around the world. Here, you can find 30 railway cars, train cab simulators, railway model dioramas, mini trains, storage for artifacts and books, video booths, a multi-purpose hall, a gallery balcony, a cafeteria, a museum shop, and a research room.
There are many genuine, full-size large train cars and engines on display here from different eras of Japan. You can even climb aboard some of the trains. There are a few fun interactive exhibits here, making great photo spots for this museum.
5. National Museum of Nature and Science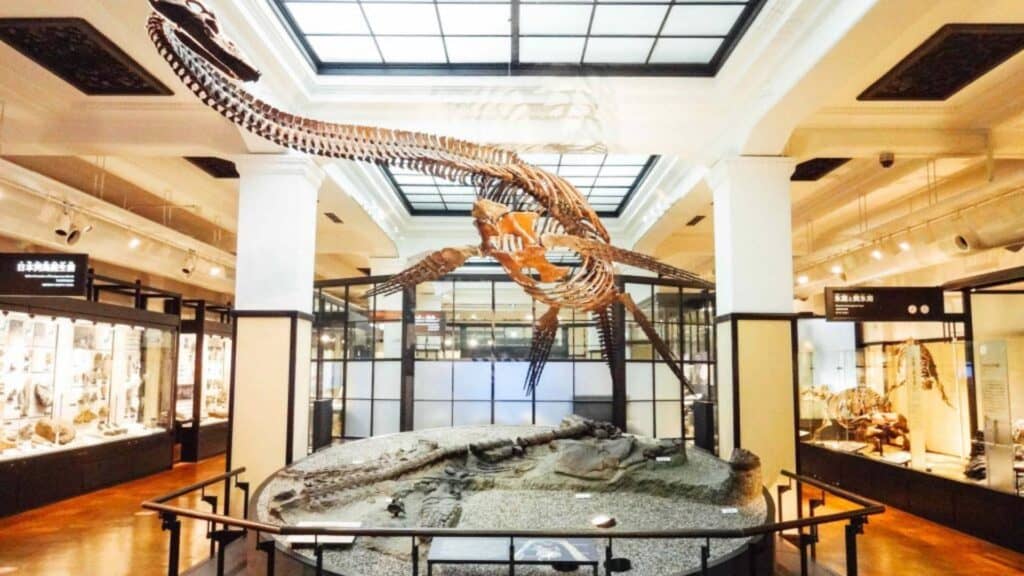 The National Museum of Nature and Science, located in Ueno Park, Tokyo, is a museum with a long history. This museum was founded in the 10th year of the Meiji era.
The National Museum of Science is located in Ueno Park, next to the National Museum of Western Art. At the outermost part of the park, facing the road, there is an iconic huge whale statue. You can easily spot the whale statue from afar.
The exhibitions at the National Museum of Nature and Science are divided into "permanent exhibitions" and "special exhibitions".
The exhibition "Japanese and Nature" here shows the changes in the Japanese population. Here, you can find the transformation of Japanese people from their lifestyle, clothes, and height change with the times. You can see all the transitions at a glance.
The Earth History Navigator room gives you a great overview of the history of Japan. It is surrounded by three huge screens. Each screen shows the transition of space history, life history, and human history with easy-to-understand animations.
A special exhibition that I love here is the dinosaur section. There are all kinds of dinosaur displays, dinosaur fossils and dinosaur knowledge for you to discover here. If you are a dinosaur fan like me, you will be amazed by this exhibition.
6. Meguro Parasitological Museum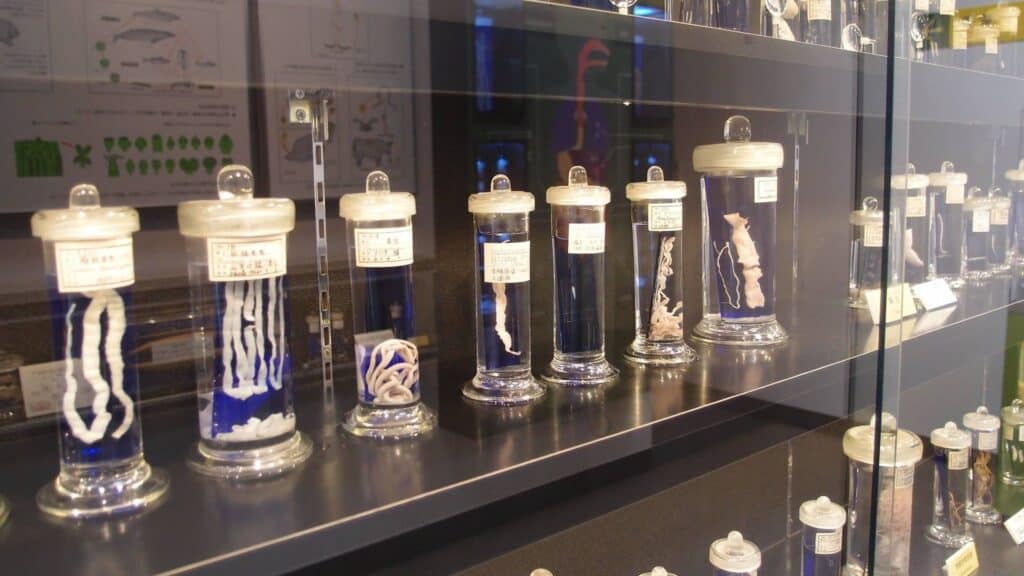 Parasites might sound disgusting. You might be thinking, why you would want to visit such a museum, but trust me, it is not that gross and you might find a lot of these exhibitions interesting.
Meguro Parasitological Museum is a museum located in Meguro in Tokyo. It is the only museum that specialises in parasites in the world, and many visitors come to visit from overseas. Oh and this museum is completely free to enter!
The exhibition room on the first floor is a space that explains the concept of parasites. A number of parasites preserved in containers around the world are on display on the first floor. Take a close look at these parasites and some might amaze you. There are different explanations displayed here for you to find out what they are all about.
The theme of the second floor is "parasites related to the human body". This area shows you a lot of shocking cases, explaining the life cycle of parasites, the symptoms of infecting humans, and the history of Japanese parasitology research. Some of the cases shown here will blow your mind and make your skin crawl.
Just keep in mind that this museum isn't very big so you probably won't spend a lot of time here. But don't worry, since it's located in Meguro, I'm sure you can find other things that you can do in the area.
7. Hakone Open-Air Museum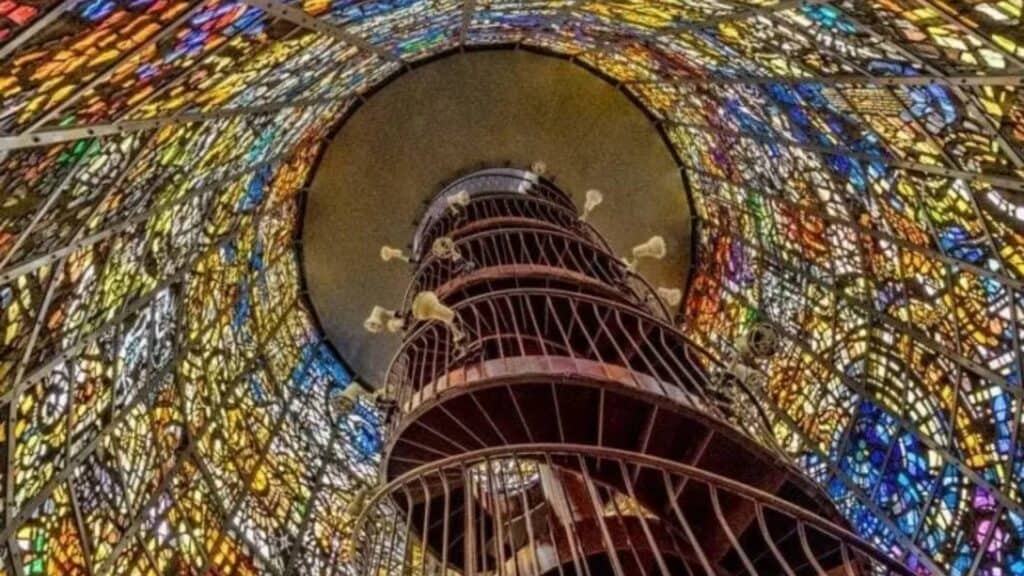 The Hakone Open-Air Museum is one of my favourite museums that I have ever been to. Not only are there many gorgeous exhibitions, the outdoor area here is absolutely stunning and you can spend hours and hours relaxing here while taking in the beautiful scenery.
Hakone Open-Air Museum is the first outdoor technology museum in Japan. There are a lot of outdoor exhibitions here and there are artworks placed everywhere on the vast location of approximately 70,000 square meters, including 120 outdoor sculptures.
One popular spot in this museum is the symphony sculpture with a height of 18m. The stained glass and spiral stairs in the center make up the cylindrical building. The stained glass that surrounds the stairs with the natural light shining through is a masterpiece. Going up the stairs, you will find an observatory overlooking the area.
You can also find the Picasso Exhibition Hall, a permanent exhibition installed in this museum. It is a large facility that has one of the world's largest collections. After a long day of walking around, you can visit the hot spring footbath here and rest up.
8. Kawaguchiko Music Forest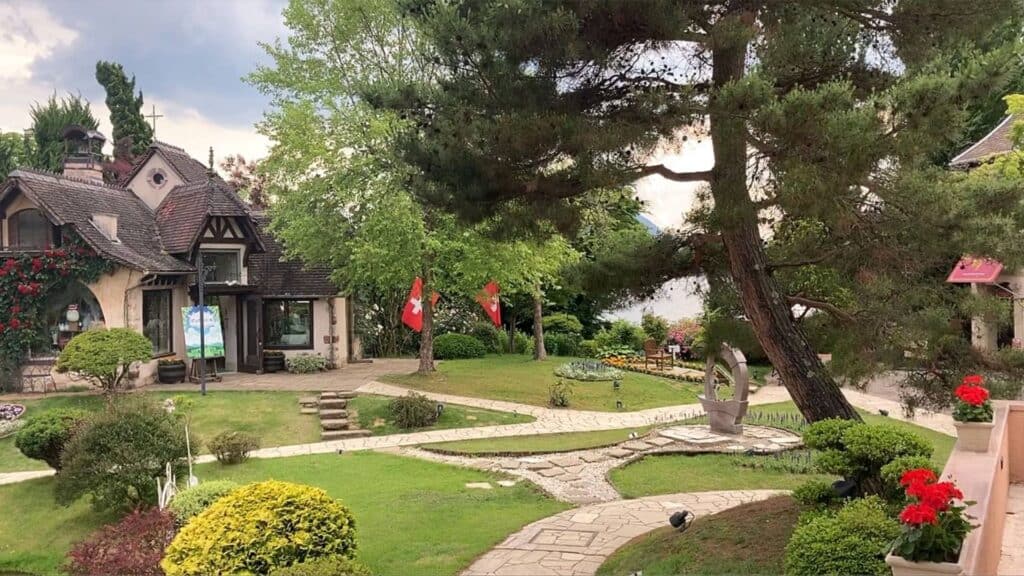 Kawaguchiko Music Forest is a museum that shines the spotlight on music boxes, not just the bedside music boxes that you might be used to, but huge mechanical organs and other automatic musical instruments.
Kawaguchiko Music Forest is a one-of-a-kind musical theme park, located in Kawaguchiko. You can even see Mt. Fuji from here on a clear day. It holds a world-class collection of automatic musical instruments. You can find the world's largest dance organ here and the Philharmonic Performance Orchestrion that was actually designed for the Titanic.
For the price of admission, you can watch the instruments come to life through all kinds of musical experiences throughout the day, including one-of-a-kind live performances by talented musicians and opera singers. There is also a special sand art show, performed by artists and backed by live musicians.
The Rose Garden is another must-see spot here. 720 varieties of beautiful flowers colour the garden throughout each season. If you have time, I would recommend you relax in this gorgeous garden and possibly dine in the restaurant here. The restaurant, equipped with a terrace, offers a unique view of Mt. Fuji and you can enjoy all kinds of international cuisine, as well as local specialities, while enjoying music concerts.
—
Even if you have heard of or been to some of these museums, many of these places offer seasonal events or special exhibitions. Check out the official websites of these museums to find out what they have going on. Which of these museums do you like or want to visit? Let us know!
Find out more about Japan travel here: Shopping in Japan, the best souvenirs to buy in Japan, nature in Japan, camping in Japan, overnight & day trips from Tokyo, Top museums to visit in Tokyo, Local neighbourhoods in Tokyo and beaches near Tokyo.
Stay tuned for more information about Japan travel, Japanese culture, moving to Japan, living in Japan, Japanese language and more.