Tokyo is one of the major cities of the world. With thousands of shops, restaurants, and so many other things to do, you can't help but want to get out there and explore. But what's the best way to travel within Tokyo? You can surely expect to walk, but along with that, there are many other ways of getting around.
Tokyo, and Japan in general, is known for having an extremely efficient public transportation system. Trains and buses are run on a strict schedule, and being on time is taken very seriously. It's so important that the staff will apologize profusely for being even a minute late.
You might be wondering what other ways you should get around if the public transportation is so good. The list goes on, so let's learn about how to travel in Tokyo.

One of the best ways to explore Tokyo is to visit the local areas and immerse yourself in the local culture. If you want to explore local areas, we have created scavenger hunt adventures personalised to your interests, filled with fun facts, clues and puzzles. If you're curious, you can check out the games here!

Check out the Flip Japan Games here!

Find out more about Japan travel here: Shopping in Japan, the best souvenirs to buy in Japan, nature in Japan, camping in Japan, overnight & day trips from Tokyo, Top museums to visit in Tokyo, Local neighbourhoods in Tokyo and beaches near Tokyo.
Train
Taking the train is the most common and popular way to get around. JR, which stands for Japan Rails, is the company that operates all of these trains and if you have a JR pass, the fees will be covered. The shinkansen—the famous bullet train—is the fastest way to travel from city to city.
It allows you to travel to many neighboring areas in the Kanto or Kansai region. Shinkansen are the perfect way to do a day, or weekend long trip.
Subways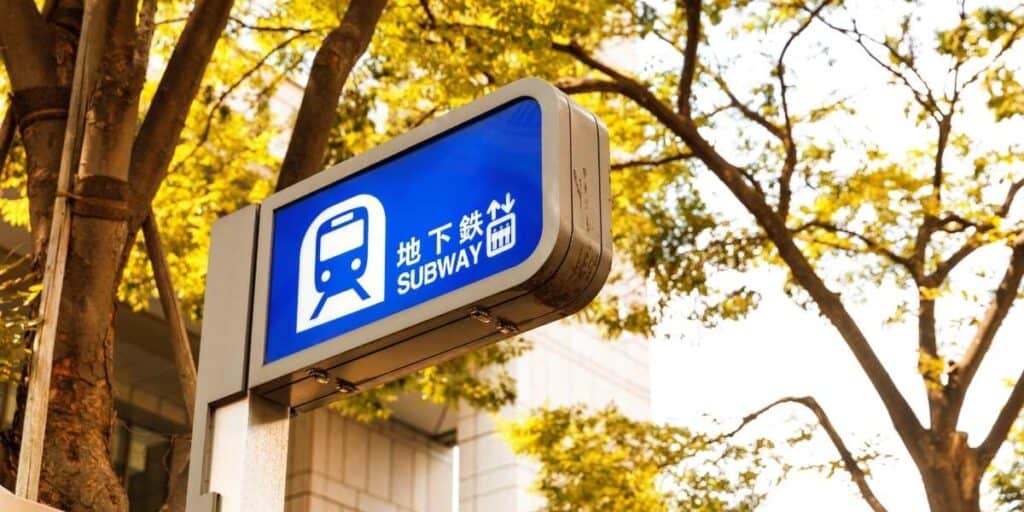 Subway trains run within major cities and are the most convenient way to travel within Tokyo. There are many different subway lines in Tokyo, operating a few companies. Keep in mind that although subways all look the same, transiting from one company to another requires you to tap out and tap in through the toll gates. That's why we highly recommend you get a transportation card, to make this process easier.
The two used widely around Tokyo are Suica, and Pasmo. Both work, and there isn't much difference besides the companies that produce each card. If you are buying your first metrocard, go up to the staff usually located at the gates, and let them know you would like to buy one.
After receiving it, you can now easily put money on your card using any of the ticket machines. Be aware that these machines only take cash.
Buses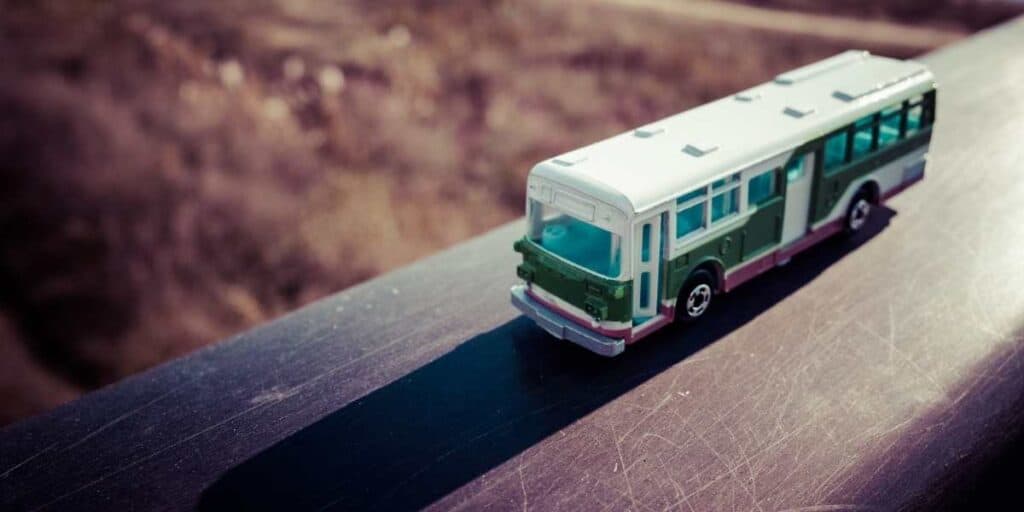 Buses run in the areas of Tokyo to fill in the gap where trains don't run. They are usually slower but a great way to see the city and different neighbourhoods. Overnight buses are a more affordable alternative to bullet trains or planes when travelling city to city.
You can find bus stops outside of metro stations and can use your metrocard to pay for the fare. You can also use coins if you prefer. Japanese buses are structured with buttons all throughout the interior, so riders can easily let the driver know when they need to get off.
Despite the occasional traffic, buses are usually on time and value punctuality just like the train and metro system.
Taxis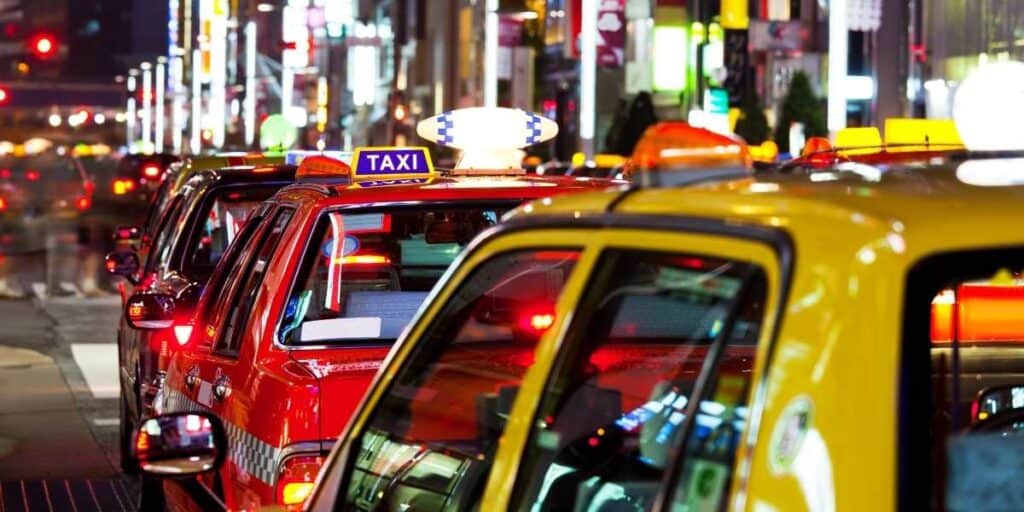 Taxis in Japan are more expensive than other modes of transports but are a good option for hotel or airport pick ups/drop offs, or after the trains have stopped running. Keep in mind that most taxis charge an extra 20% between 10pm to 5am.
While apps like Uber aren't as popular in Tokyo, you can use an app called Japan Taxi to call a taxi to where you are. It works similarly to other car ride apps, although is run by an official taxi company. Because of this, you don't have to worry about sketchy drivers.
Walking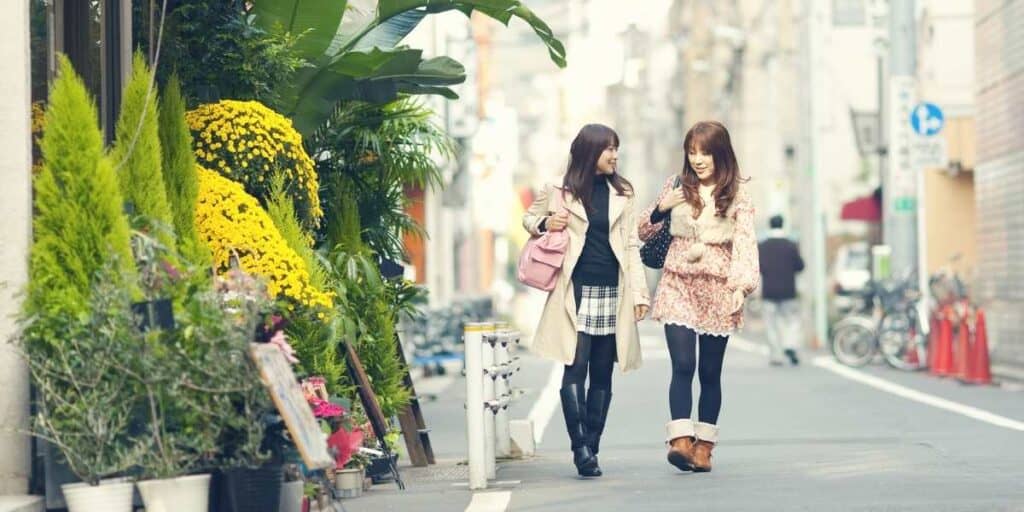 There are countless things between stations and major areas, and taking a walk will allow you to see and experience those lesser-known places. If you like to walk, then exploring Tokyo on foot is a great option for you. We have a blog all about walking in Japan that you can check out here.
Tokyo is very hilly and certain parts of the sidewalk can be uneven despite being paved. Be sure to invest in some good walking shoes if you're planning to come to Tokyo; your feet will thank you later.
While you're strolling around the area, you may notice how many small parks are located around Tokyo. There are many scenic routes located in specific neighborhoods, such as the river in Nakameguro, or Yoyogi park. You'll see people walking all around Tokyo and one of the best places to visually experience this is in Japan's famous Shibuya Crossing.
A huge crosswalk located in one of the busiest parts of Tokyo, Shibuya Crossing is a popular tourist spot to take pictures or videos. You can see the hustle and bustle of Tokyo as people are walking from every direction at the massive intersection. It's a great feeling to walk within this crowd, and we recommend going at least once during your trip.
Bicycles
Japanese people love using bicycles as a way to cut transportation costs. It is also a great way to get some exercise while enjoying the city. You can find bicycle rentals as well as bike share options all over the city. Check your accommodation as well and see if they offer bicycle rentals.
There are a variety of different bikes that are widely used like the mama-chari ("Mom bike"), which gets its name from being associated with mothers who bike around doing errands. They often come with a small basket in the front, and maybe even a child seat in the back.
Other people use bikes specifically made for the sport of cycling, and some even have electric bikes that can help when going up a large incline for example. These are all great options, just make sure you register your bike if you buy one! It's required to Japanese law to have your bike registered even if it's a secondhand one, and you'll need to have a light on it as well. Bike laws in Japan are more prominent than other countries since they are so widely used.
There are rules such as no holding an umbrella while cycling and no wearing headphones. In Japanese shows you may see the romantic scene of a boy cycling while a girl sits on the back holding on, but this too is illegal in Japan as it is considered dangerous.
Having said that, many of these bike laws aren't strictly enforced, although we can't guarantee that you won't get caught.
Motorcycles/Scooters/Moped
Although it's much more common for food delivery workers to be using a scooter or small moped to get around, a good amount of people use this method. In Tokyo they might be harder to find, as there really isn't that much of a need (or space) since the public transportation is so efficient. However if you travel towards the outskirts of Tokyo in the more suburban areas, you'll occasionally see people riding a motorcycle, scooter, or moped.
The license is fairly easy to get here in Japan depending on what you're planning to ride (for example the motorcycle license is harder than an electric scooter), but still less intensive than a car license.
You can get around the area and easily find parking since the medium is smaller, and could be a convenient option for those planning to stay in Japan long-term.
Car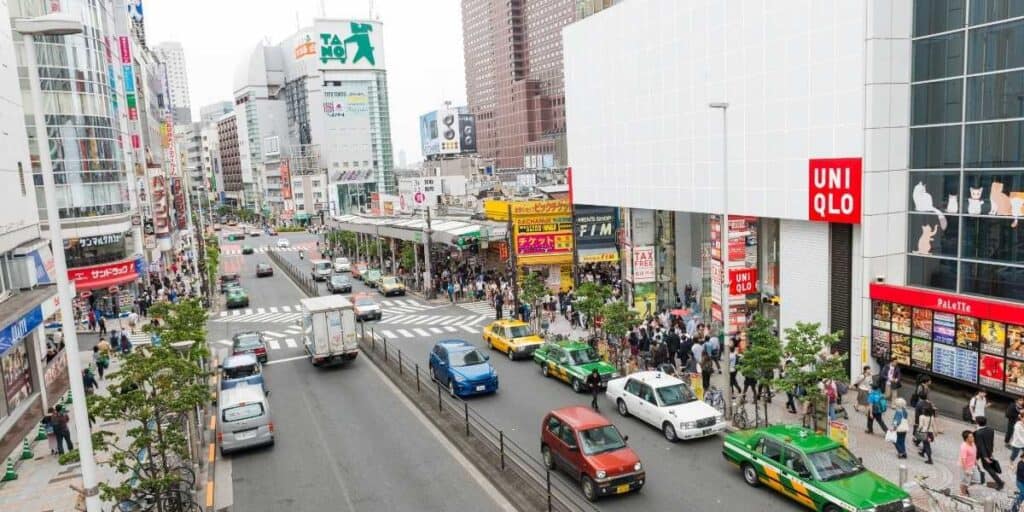 If you're planning on being in Japan for a long time and know that you'll have to travel long distances, you may want to invest in a car. This is especially true if you're travelling outside of Tokyo.
Within Tokyo, however, you might find getting a car would cost you a lot. With parking space, tolls and heavy traffic, it might be better to use public transportation.
There are many "Car Share" services in Japan, especially in Tokyo, where you can rent a car for a duration for as short as an hour, and even 15 minutes. The price is incredibly low as well. You can check out Careco Car Sharing Services for my personal favourite (website in Japanese)!
Conclusion
Travel in Tokyo is easy and efficient. There are so many ways of getting around, and everything is reasonably close to each other. This makes it simple when looking to explore the city.
We recommend having some sort of navigation app on your phone such as Google Maps.
This will make it even easier to know how long it will take to get somewhere, how to get there, and what the commute will be like for different forms of transportation.
No matter what means of transportation you decide to use for getting around Tokyo, it's simple and easy as everything is generally pretty close to each other. Try even checking around your local area and seeing what places are closest to you.
Stay tuned for more information about Japan travel, Japanese culture, moving to Japan, living in Japan, Japanese language and more.
Find out more about Japan travel here: Shopping in Japan, the best souvenirs to buy in Japan, nature in Japan, camping in Japan, overnight & day trips from Tokyo, Top museums to visit in Tokyo, Local neighbourhoods in Tokyo and beaches near Tokyo.