Despite Tokyo being a city where you can walk virtually anywhere, much of the action happens indoors. During the rainy season during summer in Japan, these places come in handy when you still want to go out. You can go shopping, watch a movie, or sing your favourite song in a karaoke booth. Don't let a little rain stop you from experiencing all that Tokyo has to offer. Check out these ideas of what to do on a rainy day in Tokyo!

One of the best ways to explore Tokyo is to visit the local areas and immerse yourself in the local culture. If you want to explore local areas, we have created scavenger hunt adventures personalised to your interests, filled with fun facts, clues and puzzles. If you're curious, you can check out the games here!

Check out the Flip Japan Games here!

Find out more about Japan travel here: Shopping in Japan, the best souvenirs to buy in Japan, nature in Japan, camping in Japan, overnight & day trips from Tokyo, Top museums to visit in Tokyo, Local neighbourhoods in Tokyo and beaches near Tokyo.
What to do on a rainy day in Tokyo?
1. Go Shopping
Just exploring the shopping malls all around Tokyo would take you several days. You can walk around getting to know the different stores, maybe buy something for you or someone else, or spend some time at a café or entertainment area. Sunshine City, in Ikebukuro, is a great choice, especially if you're into anime. It includes a Pokémon store, an indoor theme park, an aquarium, planetarium, and a bunch of places to shop and eat delicious food. You can spend an entire day just in this place and you won't get bored.
Another place to visit is LaLaport Toyosu, a huge shopping mall located on Tokyo's man made island, and the same island where the Tokyo Olympics 2020 were supposed to be held. Lalaport is a large shopping mall, to the point where you'll get lost. There are well-known international shops here like ZARA, Banana Republic, Tommy Hilfilger, and more. You can easily spend a whole day here, and before you know it the rain might have even stopped.
2. Cinema
You can't go wrong with a classic activity to do on rainy days in Tokyo. Experience the cinemas in Tokyo. Japanese take going to the cinema seriously, so the facilities are state of the art. Depending on the films available, why not choose a movie you wouldn't find in the cinemas in your home city. You'll be surprised at how different Japanese movies can be from other countries, as they have specific tropes that appear often. Check out our article on different Japanese tropes.
3. Restaurants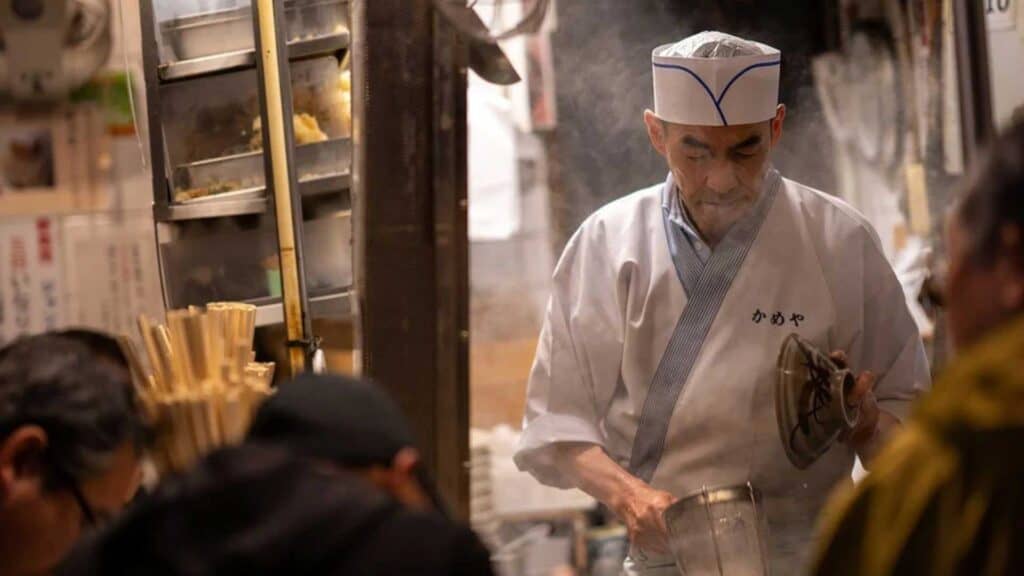 What's better on a rainy day than a nice meal? Don't stay at home the whole day, go out and explore the city. Have some breaks to enjoy the unique Japanese cuisine. You can make a list of places to go to. Start your day with a lovely breakfast at a Japanese café, enjoy some Japanese snacks in the afternoon and end your day with a heart-warming bowl of ramen or some fresh sushi. There are many delicious places to choose from around Tokyo, where you can experience a variety of dishes.
4. Karaoke
A popular activity for Japanese people is Karaoke. This is a great place to leave your inhibitions at the door and sing your heart away to the best hits and your favourite songs. Originally invented in Japan, it has been ingrained in the culture as a fun pastime. They serve drinks and food. And whether you're alone or with a group of friends you're sure to have a great time at a Karaoke in Tokyo.
Many of the rooms are designed like small booths. Many come with disco lights and hand instruments (like maracas or tambourines), to help create an atmosphere to let loose. Some karaoke companies have popular English songs, so don't worry if you aren't too familiar with the Japanese music scene.
5. Visit the Museums
Tokyo has some splendid must-see art museums with some of the best Japanese and international exhibitions. Take this time to visit the Mori Art Museum, Tokyo National Museum, The National Art Center and/or the Nezu Museum. You can easily spend an entire day just going through all the galleries and museums in areas like Ueno Park and Roppongi.
If you enjoy Japanese history then stop by the Fukagawa Edo Museum in the Koto Ward. With an interior that mimics what Japan looked like during the Edo period, it's an immersive experience that you can only get in Japan.
6. Onsen & Sento
Rainy days are perfect for a bit of relaxation and pampering. You can spend your day at an Onsen (hot springs) or Sento (bathhouse). Enjoy indoor baths, beauty treatments and massages at LaQua near Tokyo Dome. Or experience a full natural Onsen on the north side of Tokyo, Saya no Yudokoro.
Take advantage of their open-air baths, saunas, bedrock baths and traditional garden. You might even like the experience more when it's raining in Tokyo. It's the perfect place to experience Japanese hot spring culture and, also, a great scenario for some lovely photos.
If you have any tattoos, make sure to read our tattoo guide when visiting onsen and sento in Japan.
7. Do a workshop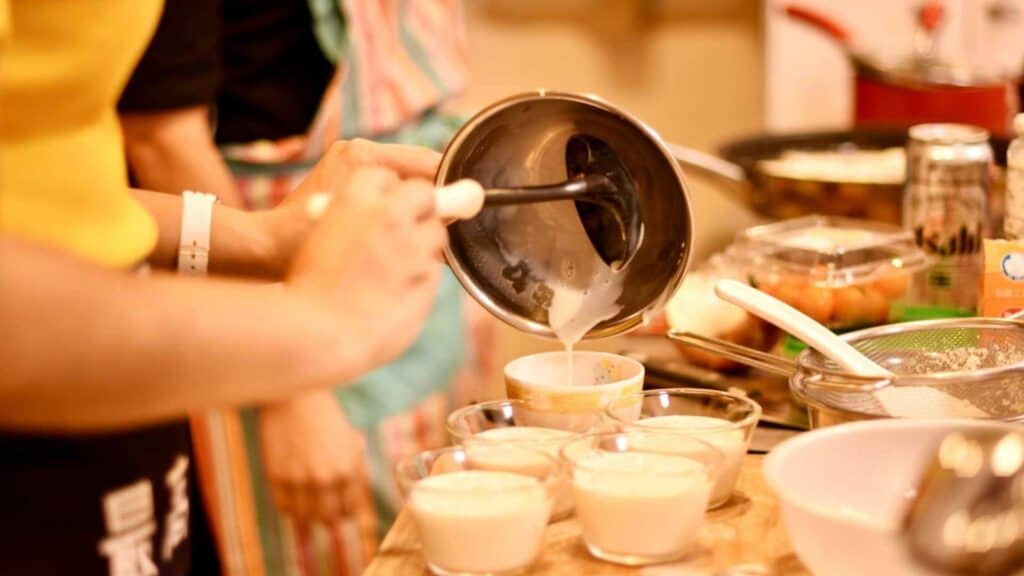 A great way to get yourself involved in Japanese culture is to take a workshop. Several such Japanese cooking or even Ninja experiences can be found in Tokyo. You'll be learning something new while having fun at the same time. And you can then invite all your friends and family for a dinner and surprise them with your new acquired Japanese cooking skills.
Rain shouldn't be stopping you from enjoying your time in Tokyo. While there are many outdoor activities, there are just as many indoor ones. Hopefully with this list you can feel confident about going out. Just don't forget your umbrella!
What's your favourite thing to do on a rainy day in Tokyo or when it's raining back home? Let us know in the comment section down below!
Stay tuned for more information about Japan travel, Japanese culture, moving to Japan, living in Japan, Japanese language and more.