You're searching for what to do in Tokyo and you find a million results. Unless you have a lot of time and don't mind taking your time to filter through all the information, it can get very overwhelming fast when it comes to what to do. Especially when it comes to visiting a country or a city you've never been before. A big city like Tokyo is constantly changing and there are new things to do all the time. It can get very overwhelming and confusing. Well, look no further. From historical landmarks to sightseeing in Japan, we have put together a list of everything you need to do in Tokyo.
Find out more about Japan travel here: Shopping in Japan, the best souvenirs to buy in Japan, nature in Japan, camping in Japan, overnight & day trips from Tokyo, Top museums to visit in Tokyo, Local neighbourhoods in Tokyo and beaches near Tokyo.

One of the best ways to explore Tokyo is to visit the local areas and immerse yourself in the local culture. If you want to explore local areas, we have created scavenger hunt adventures personalised to your interests, filled with fun facts, clues and puzzles. If you're curious, you can check out the games here!

Check out the Flip Japan Games here!

What to do in Tokyo
Sightseeing
Tokyo is where old meets new. There are both historical buildings and landmarks within the modern and exciting city centres. Even if you don't like one aspect, you will find lots of other things that you will enjoy doing. Here are the top sightseeing areas you have to visit in Tokyo.
Shinjuku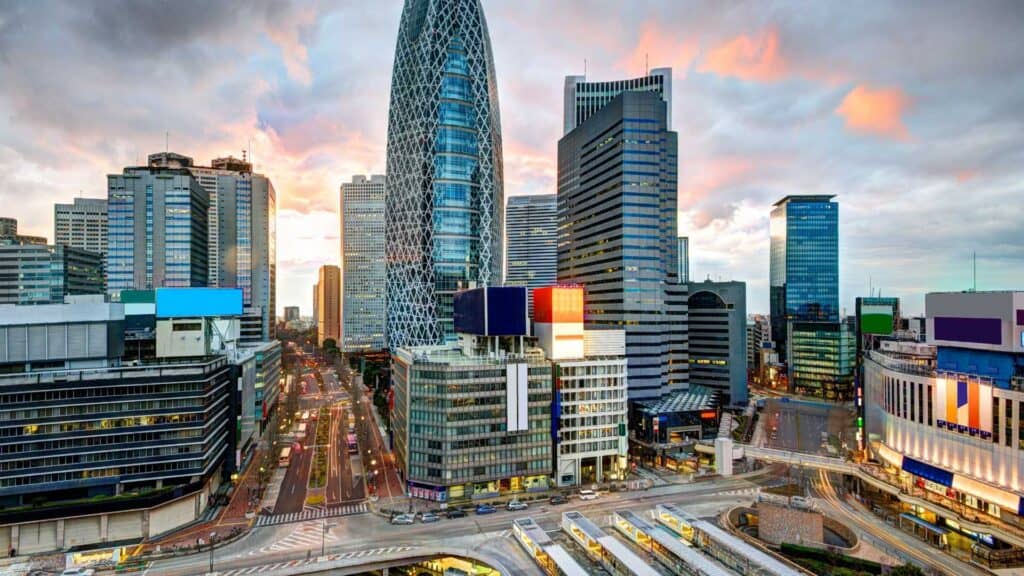 Shinjuku has countless shops and restaurants, business areas, department stores and a lot more. Kabukicho in Shinjuku is the red light district of Tokyo. You can also find Golden Gai, with small bars in narrow alleys, Omoideyokocho with small food stalls, Nichome, which is the gay district and more entertainment here.
Shibuya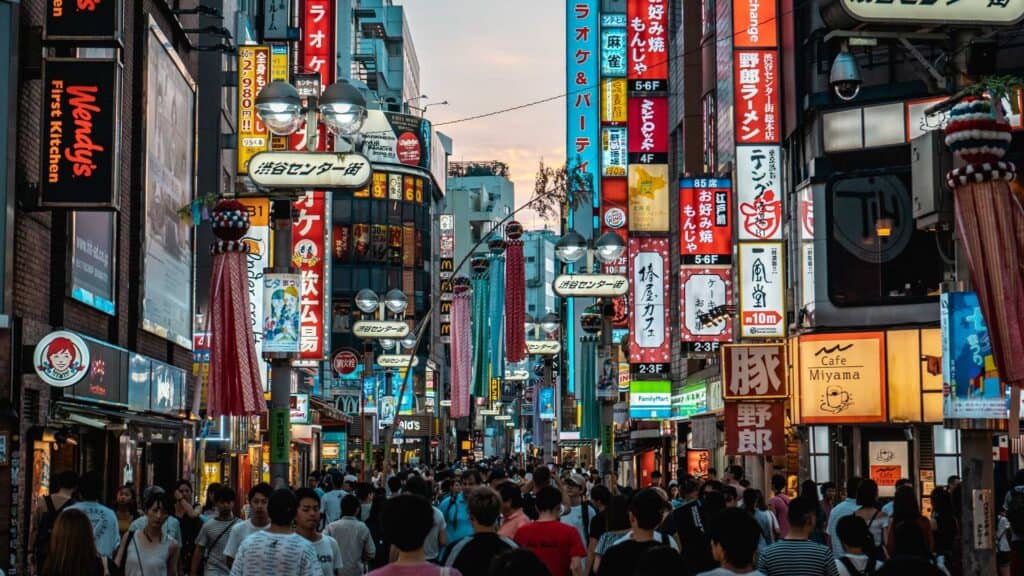 Shibuya is the go-to spot for many people to find the latest music, art, fashion, and entertainment. There's a wide selection of bars, restaurants, department stores, karaoke joints, darts and other entertainment. Check out the different department stores here for shopping, the famous Shibuya crossing and Hachiko statue as well as the viewpoints at Magnet and Scramble Square when you come here.
Harajuku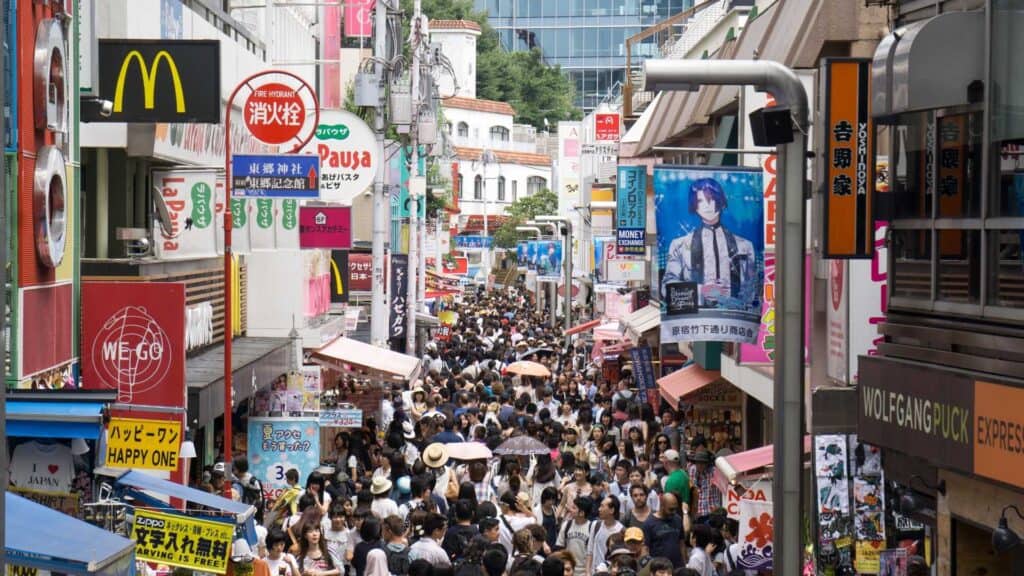 Harajuku is the area for the most interesting fashion trends, including the famous Harajuku fashion style. Check out Takeshita Street for unique fashion and souvenirs, along with all kinds of unique Japanese dessert parlours and cafes. You can also visit one of the many animal cafes in this neighbourhood.
Asakusa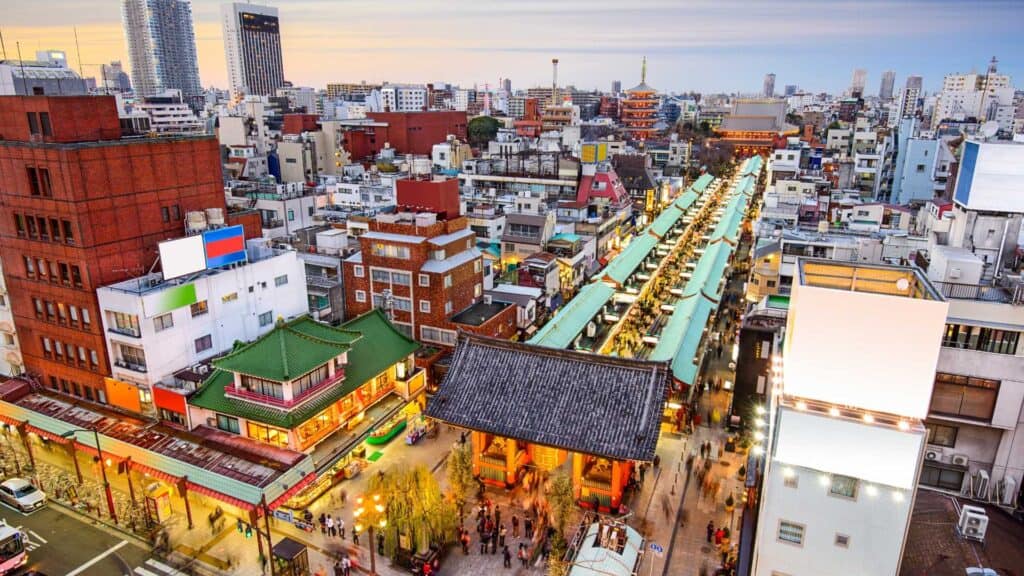 Asakusa preserves authentic architecture from the past and houses some of the most famous structures in Tokyo, including Sensoji Temple and Sky tree. Visit Nakamise Shopping Street to try out all kinds of local street foods.
Akihabara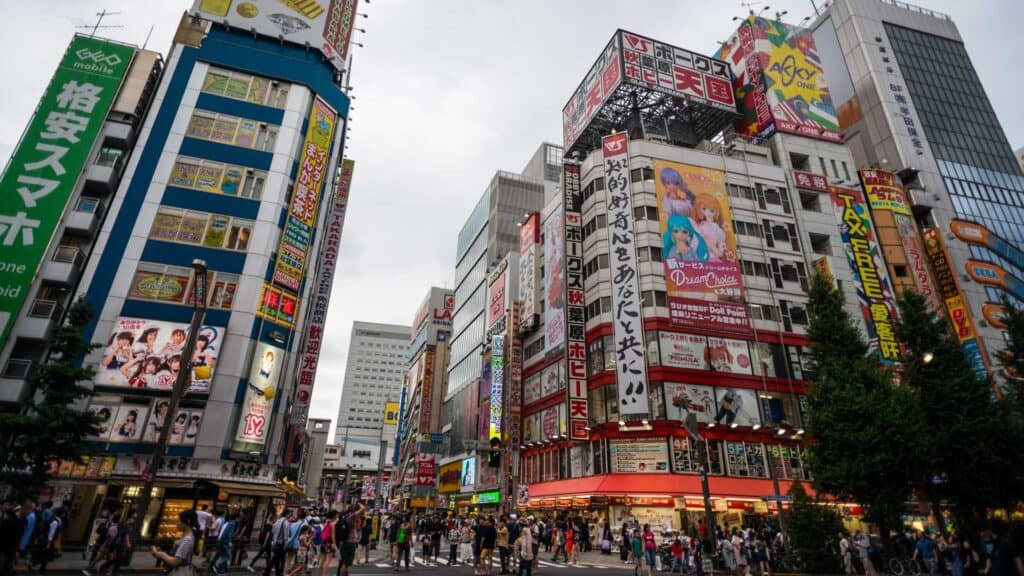 Akihabara is the hub of anime, cosplayers and manga culture. You can find all kinds of electronics here, especially at Akihabara Radio Kaikan. Stop by one of the game centers or Gachapon shops to enjoy some entertainment you can only find in Japan. You can also check out their themed cafes for a unique experience.
Minato
Minato area is home to Roppongi, which is famous among foreigners for its nightlife. There are also many museums with art and science exhibits. Tokyo Tower is also in the minato area, along with embassies and other local areas.
If you want to go somewhere less touristy, then you can check out these local neighbourhoods.
Local neighbourhoods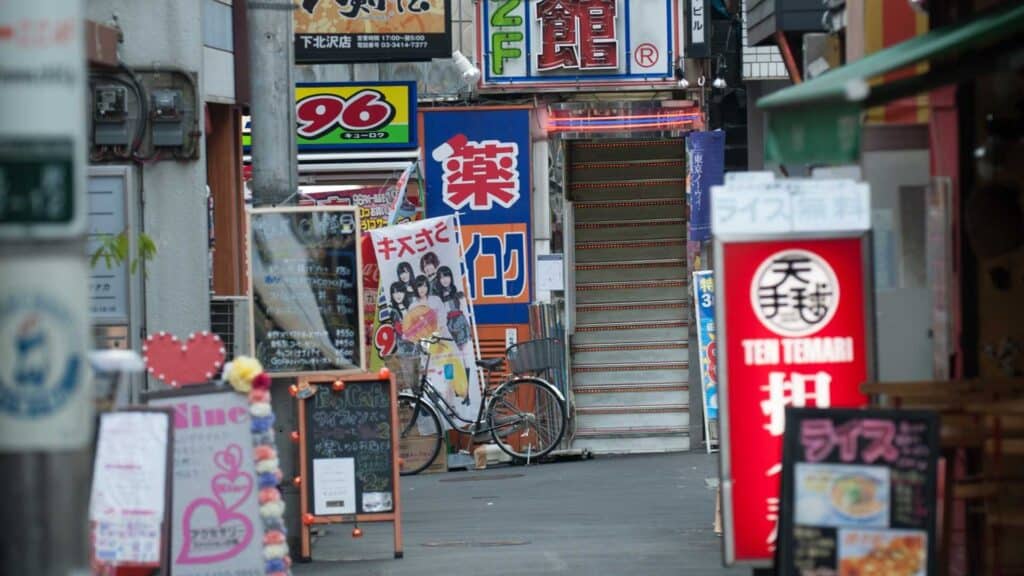 Shimokitazawa is hipster central. It's full of chill cafes, music bars, thrift stores, punk rock stores, novelty stores and more.
Nakano is slowly gaining recognition as a mini anime and manga town, with many stores selling figurines and comic books. All these stores are gathered in one area known as Nakano Broadway, so stop by there if you're into Japanese cartoons.
Koenji is known for its cheap groceries, highly-discounted branded bags or clothes, and antique goods and furniture. You'll find many of these stores along Koenji Pal Shopping Street.
You can find out more about local neighbourhoods in Tokyo here.
Visit historical landmarks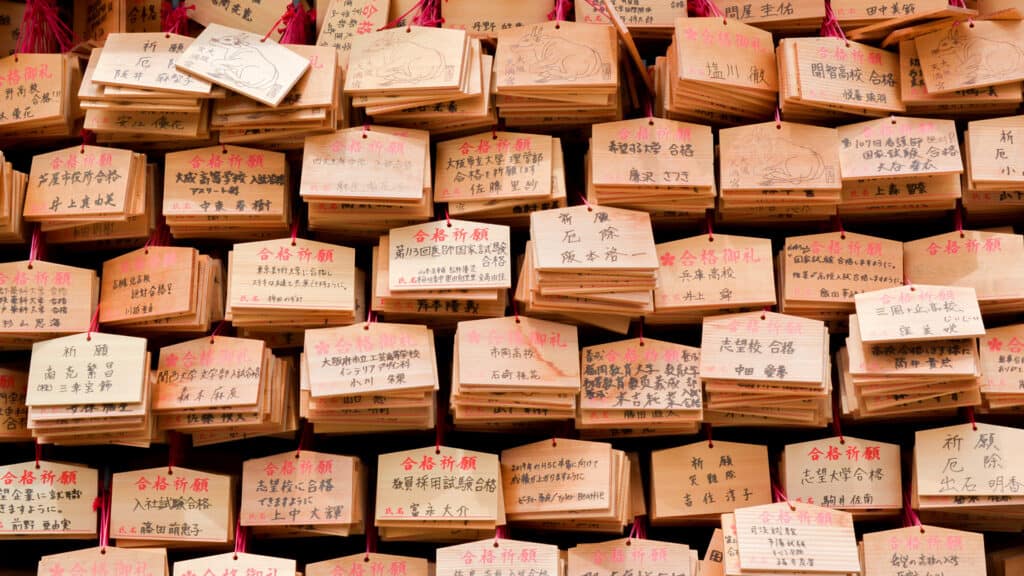 Visit Historical landmarks like temples, shrines and castles to learn about the history and culture of Japan. There are a lot of shrines and temples in Japan and if you don't have enough time or just want a brief overview, then we recommend you head to Harajuku to visit Meiji Jingu Shrine. It is surrounded by nature and you will feel the tranquility here. You can also visit Asakusa to visit Sensoji Temple and its neighbouring shopping streets. If you're interested in checking out the imperial palace, you will find it in the middle of the city. Depending on the day you visit, you can also get guided tours to go into the private areas of the palace.
Shopping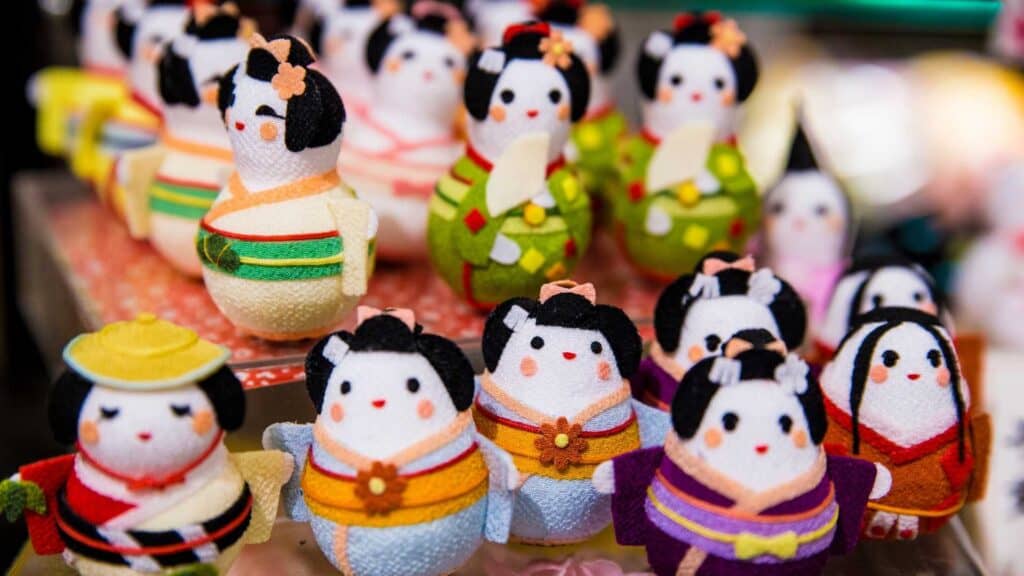 Japan is home to many fashion districts, thrift stores, luxury brand stores, and novelty stores. If you like shopping, then here is a list of places you can check out during the time you're in Tokyo.
Here is a quick overview of all the shops you should check out based on what you're interested in.
100yen shops, Don Quijote and convenience stores are must-visit stops for everyone.
For unique fashion styles and interesting souvenirs, head to Takeshita Street in Harajuku and its neighbouring areas.
For high-end fashion and luxury brands, you can check out Ginza or Omotesando area.
For Japanese traditional goods, arts and crafts, check out Nakamise Shopping Street in Asakusa or Ameyokocho in Ueno.
For electronic products, you can check out Bic Camera, Yodobashi Camera or Labi for just about everything you need.
For arts and craft, you can check out Loft and Tokyo hands.
For famous and popular Japanese brands for everyone, check out Muji, Uniqlo and GU. Find out more about the minimalistic fashion styles here.
For anime-lovers, check out Animate and other shops in Akihabara.
For a shopping spree at discounted stores, check out different outlet malls. The closest ones to Tokyo you can find include Makuhari outlet mall.
For local Japanese shopping, check out Shopping streets, known as Shōtengai, where you can local stores selling clothes and food stands.
There are also department stores in the city, where you can find a combination of everything. These include Lumine department store, Odakyu department store and Parco.
Kimono experience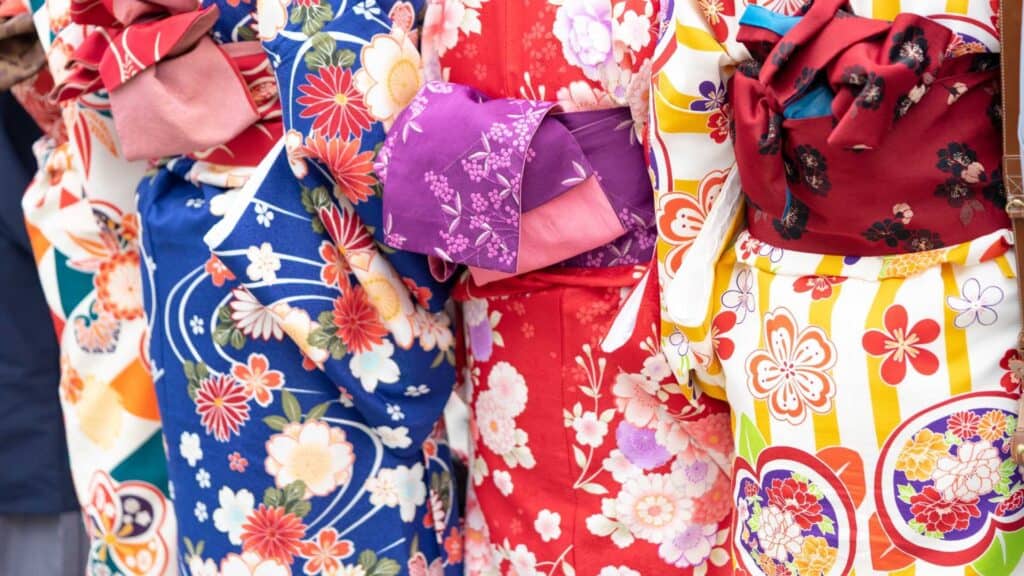 Try out the traditional dress of Japan. You will see people wearing kimonos and yukatas during summer when festivals are in full swing. There are various shops in Tokyo that rent out kimono but they are most commonly found in the Asakusa area.
Food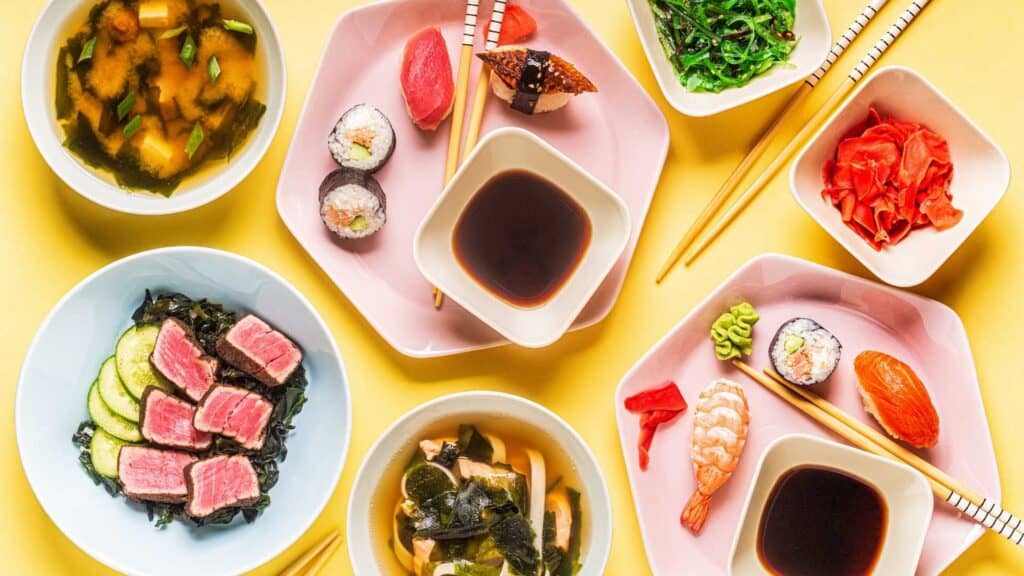 Where do we begin? Different shops have their own unique ways of making the same Japanese dishes. You can find amazing food at every corner. Check out an izakaya to try out a bit of everything.
For street food, check out Takeshita Street for sweets, Nakamise Shopping Street for traditional Japanese snacks and Tsukiji for fish and market.
There are many food festivals happening all year round. You can get authentic Japanese food as well as international cuisine at these festivals. The most common festivals are held in Yoyogi Park, Ueno Park and Tokyo Dome. Check out their websites for more information on what food events are happening at the time.
Seasonal activities
Spring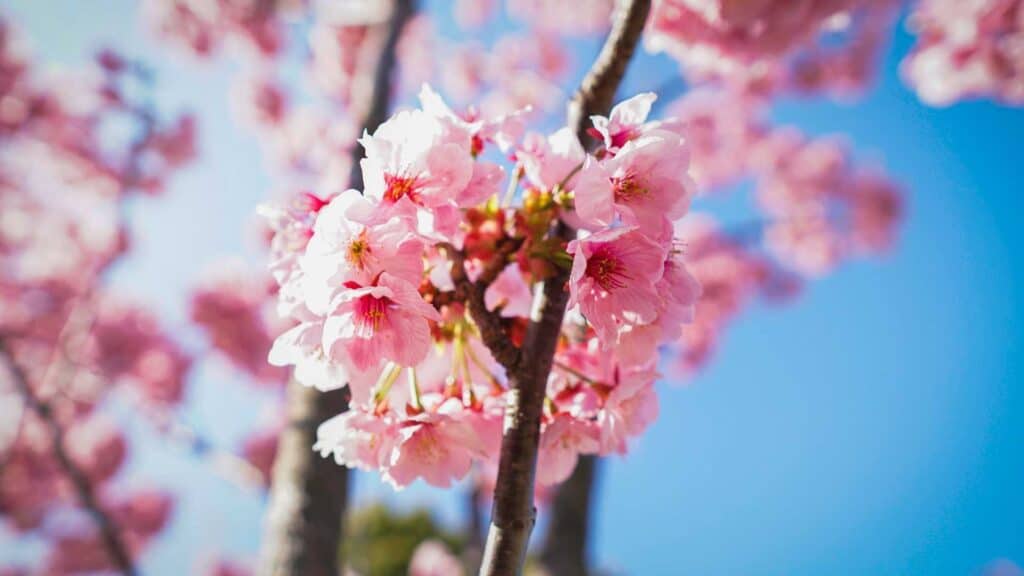 We can't talk about spring in Japan without mentioning Cherry blossom viewing. Check out Yoyogi Park, Ueno Park, Shinjuku Gyoen, Shioiri Park and Showa Kinen Park for some of the most beautiful cherry blossoms in Tokyo. During spring, you can also find limited edition cherry blossom flavoured or pink things just about everything. Try out these different foods to get the full experience of spring.
Summer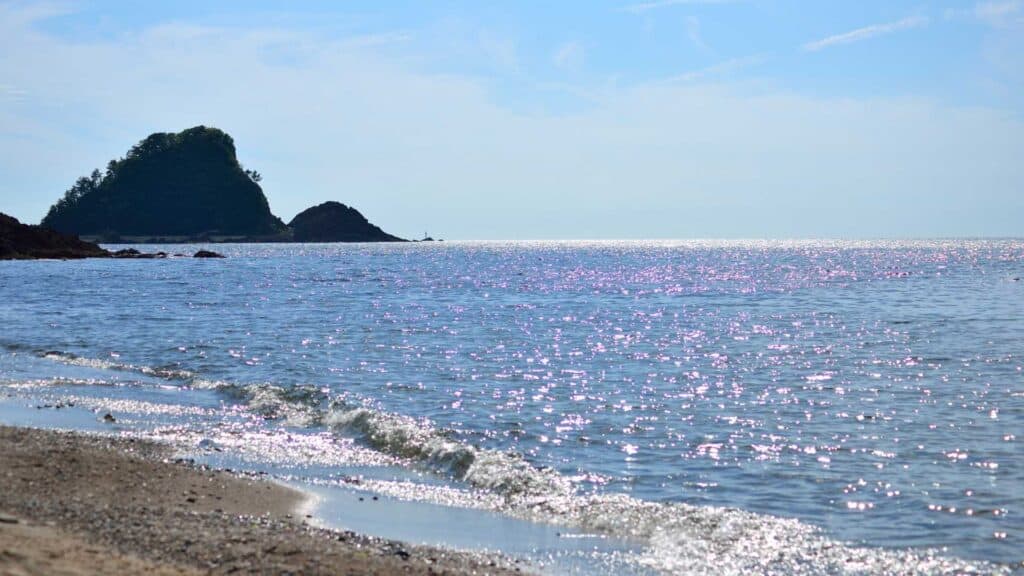 You will find a lot of summer festivals happening in Tokyo and neighbouring areas all throughout summer. Here are some festivals we recommend: Gion Festival, Awa Odori Festival, Mitama Matsuri, Sumida River Fireworks Festival, Azabujuban Noryo Matsuri and Shinjuku Eisa Matsuri. If you enjoy the going to the beach, then there are numerous amazing beaches near Tokyo. In chiba, there is Kujukuri beach, perfect for surfers. In Izu, you can find white sand and clear waters stretch on for kilometers on end. You can also go to Enoshima, which is only about an hour away from Tokyo. Although the beach might not be the best, there are usually beach houses, making the atmosphere festive.
Autumn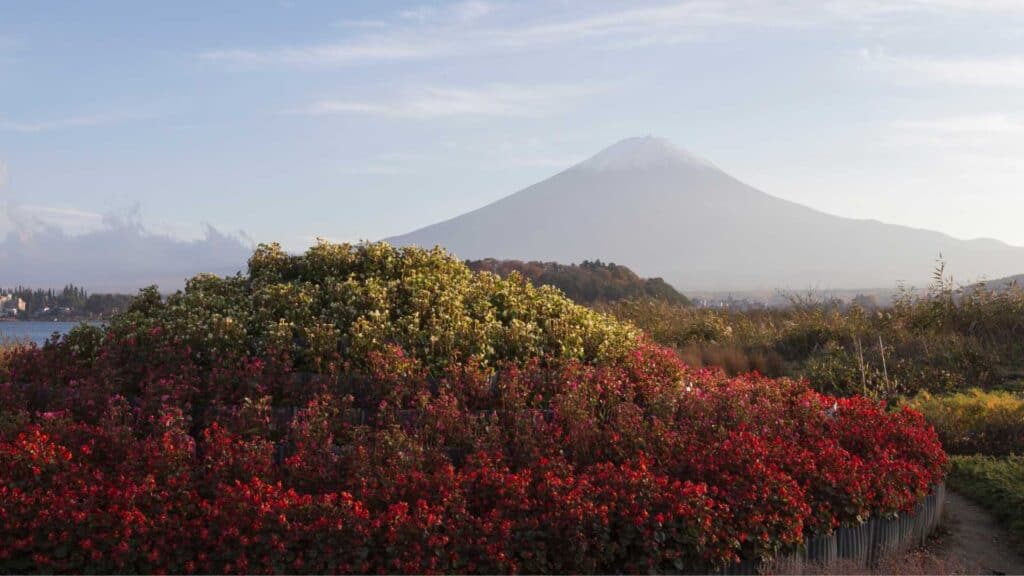 Autumn is a great time to go hiking because of the cool and breezy weather. You can enjoy the gorgeous red leaves in this season and you can check them out in Mount Takao, a popular hiking spot near Tokyo, Okutama with its huge lake and beautiful scenery and in the different parks in Tokyo. You can also try out seasonal food during autumn. Japanese pears and chestnuts are great to check out during autumn.
Winter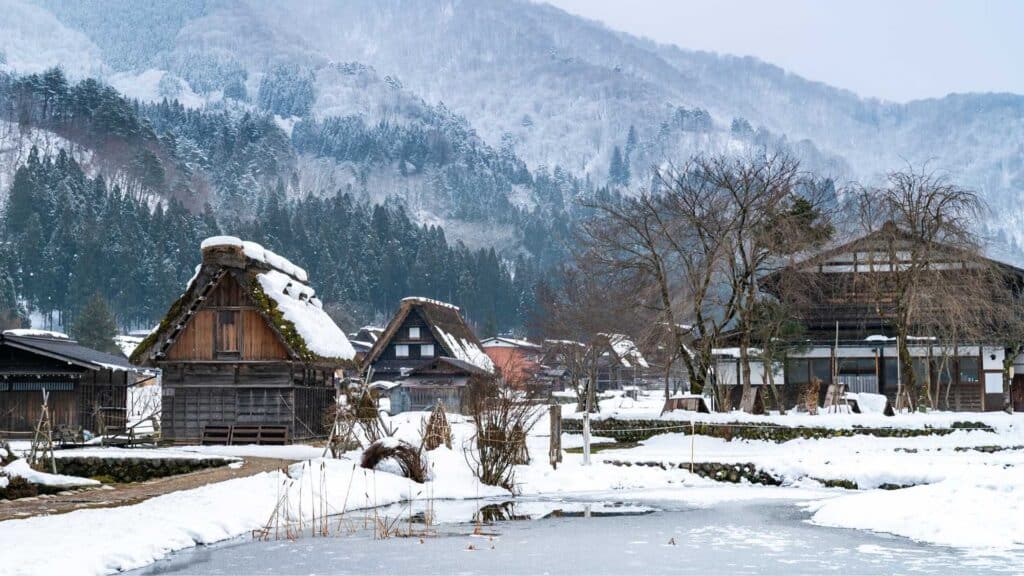 Although Christmas and New Year are celebrated differently in Japan, there are still various festive activities you can do during this time. You can enjoy Christmas markets and Winter sale. There are also many spots in Tokyo you can visit winter illuminations. Check out Caretta Shiodome, one of the most popular spots for illuminations, Tokyo Winter Dome where you can also enjoy the amusement park and illumination along the streets in Omotesando, Roppongi and Marunouchi.
If you love the snow, then check out some of many ski resorts in Japan. Japanese snow is famous for its powder-like texture. Some of the most famous ski resorts include Grand Hirafu, Hakuba and Rokko Snow Park. Although they are not located in Tokyo, you can access these places easily on buses, trains or planes.
Hot springs
Hot springs are relaxing and available all year round but particularly enjoyable in cold winters. There are natural hot spring spots in Tokyo, such as Shimizuyu, which is one of the few natural onsen in Tokyo. For a relaxing and authentic hot spring experience, check out Hakone. Within Tokyo, you can find sento more commonly. Sento are public baths and are usually less fancy and cost less than hot springs.
Museums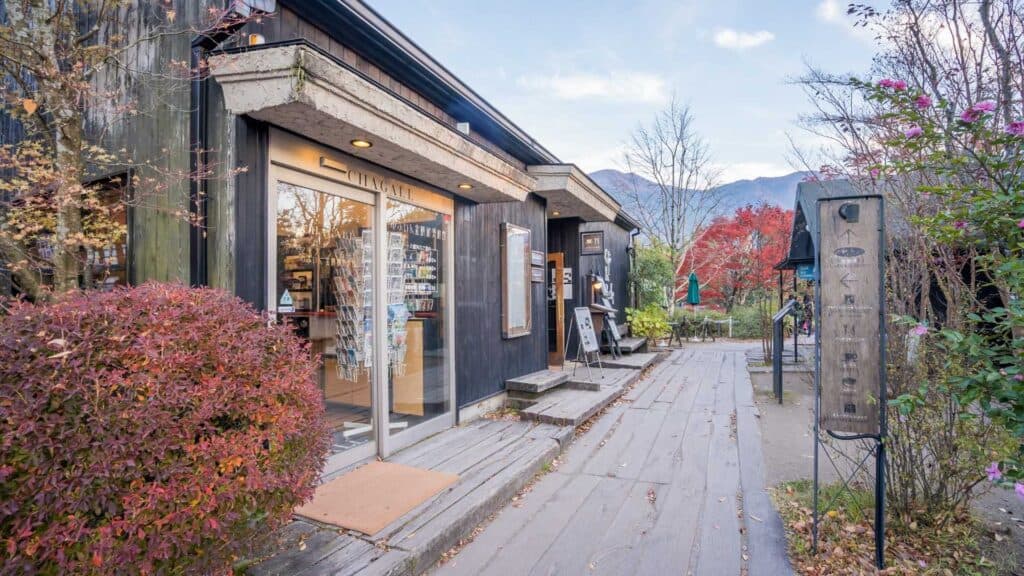 If you like Museums, you will find yourself lost in the countless options you have in Tokyo. Most of the museums offer English pamphlets as well as translations. Here are some top recommendations for your visit in Tokyo.
Mori Art Museum is a museum with temporary exhibitions on art, fashion, architecture, design, photography.
If you are a fan of Ghibli Studio, you will enjoy the sketches and figurines of beloved Ghibli characters at the Ghibli Museum.
Tokyo National Museum houses ancient and medieval art from across Asia.
Edo-Tokyo Museum is where you can observe what life was like during the Edo Period. You can enter replicated Edo-period shops, homes and schools.
teamLab is a popular digital art museum that uses light projections, electronics and music to create exciting and innovative exhibits. Find out all about the tips and tricks to get around teamLab.
Samurai Museum is located in Shinjuku, where you can take a look at the different types of armour ancient samurai would wear to battle, and get dressed up in one yourself!
Find out more about these different museums you should visit in Tokyo here.
Outdoors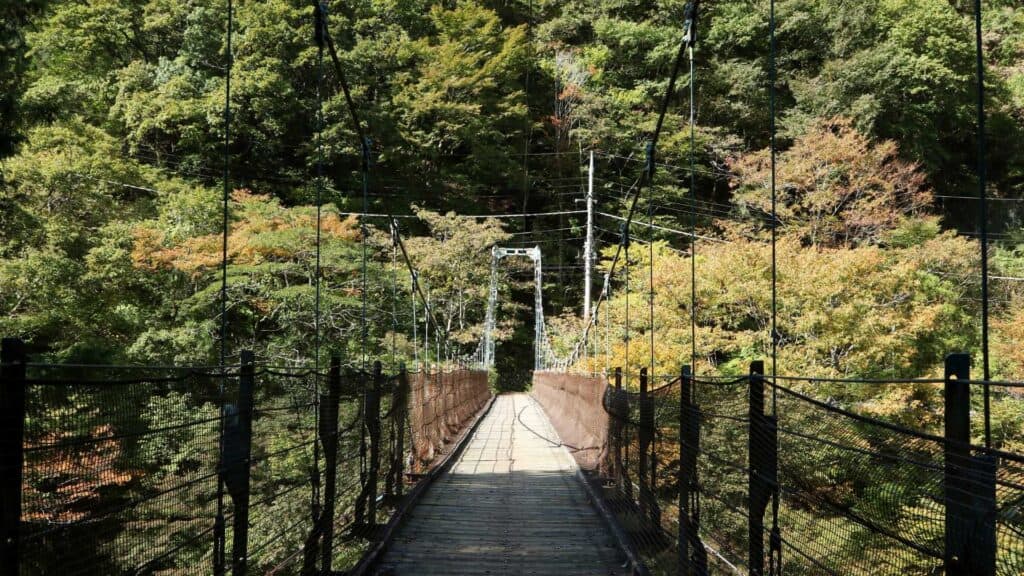 If you love the outdoors, there are many great hiking trails and nature around Tokyo for you visit. You can also climb Mt Fuji in the summer.
There is Mt.Takao, a popular hiking spot. You can visit Okutama Lake, a gorgeous lake with different hiking trials. There is Tama Lake with Sayama hills, also known as Totoro Forest as it was the inspiration for the film, My Neighbour Totoro. Within the city of Tokyo, there is Sumida River that flows through Tokyo and stretches across various wards.
Find out more about spectacular nature spots you can visit from Tokyo here!
Japanese cultural experiences
There are many amazing cultural experiences you can enjoy in Tokyo. If you want to dive deep into the Japanese culture, then check out some of these cultural experiences. A Japanese tea ceremony is a peaceful and relaxing ceremony where you can learn the etiquette and customs of traditional Japanese tea. You can join a samurai and ninja experience to understand more about the history and culture of Japanese soldiers.
Find out more about Japan travel here: Shopping in Japan, the best souvenirs to buy in Japan, nature in Japan, camping in Japan, overnight & day trips from Tokyo, Top museums to visit in Tokyo, Local neighbourhoods in Tokyo and beaches near Tokyo.
Stay tuned for more information about Japan travel, Japanese culture, moving to Japan, living in Japan, Japanese language and more.