Manga, anime, idols and cosplay. These four words are the only way to explain the ever-growing popularity of Akihabara. With countless shops that sell character goods and costumes, this place is the spiritual home for all of the so-called "otakus" or anime-lovers.
While there are huge shops like Yodobashi Camera, electronic and tech lovers gather to scavenge through tiny countless speciality parts shops. Find your favourite anime character and meet other fans in Akihabara. Unique shot bars and cafes are hidden in narrow streets not too far from the main area.
Find out more about the different Japanese drinks, Japanese beers, the special strong zero you can get in Japan and how to prepare for a night out in Tokyo.

One of the best ways to explore Tokyo is to visit the local areas and immerse yourself in the local culture. If you want to explore local areas, we have created scavenger hunt adventures personalised to your interests, filled with fun facts, clues and puzzles. If you're curious, you can check out the games here!

Check out the Flip Japan Games here!

What to do in Akihabara
Kanda Shrine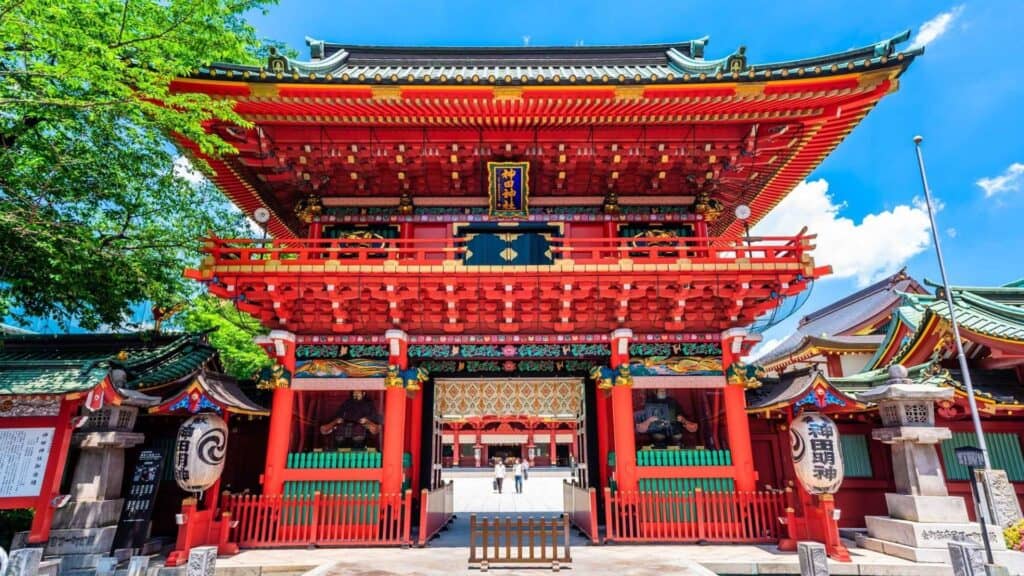 Kanda Shrine is a Shinto shrine and it dates back 1,270 years. The structure was rebuilt several times due to fire and earthquakes. One interesting facts about the Kanda Shrine is that bceause it's so close to the electronic stores, a lot of technology-lovers come here. So, they sell charms specifically for blessing electronic devices.
If you want to wish best luck for your electronic goods, don't forget to check out this place.
Mandarake Complex
Mandarake Complex is the perfect place to buy your secondhand manga, anime videos, vintage games, figurines and so much more! You might find things here that bring back memories from your childhood. Even if you don't know much about this culture, you will enjoy walking around this 8-storey building and taking everything in.
Akihabara Radio Center
Akihabara Radio Center was opened in 1949, and it is filled with small shops that sell electronic components. You can find many different electric components such as connectors, LEDs, switches as well as game controllers and figurines.
If you need someone to fix your phones or computers for a cheap price, or if you are good with technologies and want to buy different parts to fix your electronics yourself, you can find everything you ever need here.
Electronic stores
Aside from Akihabara Radio Center, there are lots of electronic stores around the area, both small shops and huge malls, such as Yodabashi Camera, so if you need to find that perfect electronic item, definitely have a stroll around the area.
Game centres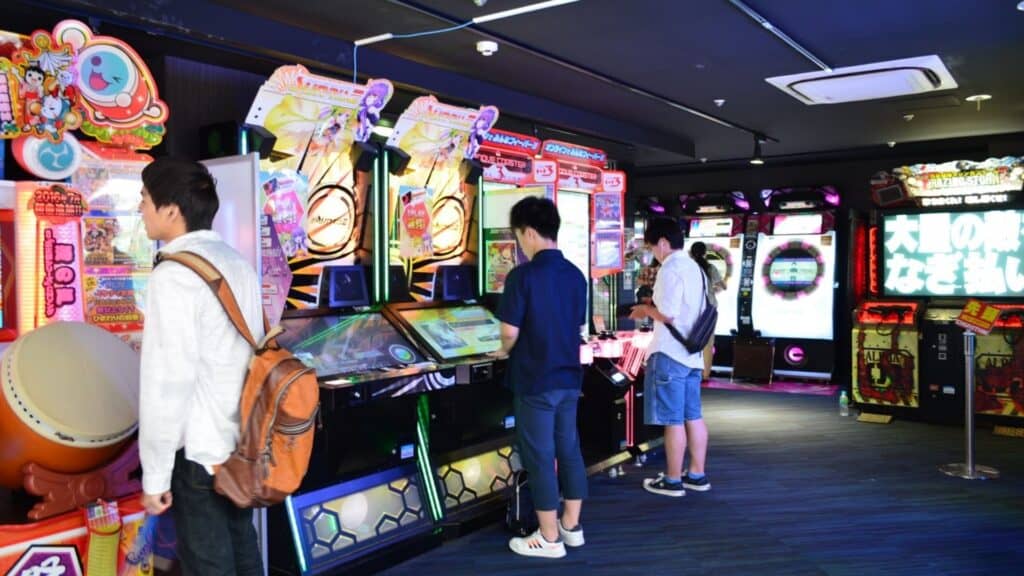 There are game centres in many different areas in Tokyo but Akihabara has lots of them and you can find all the different types here. From old school game centres to the latest models of claw machines, check out one or more of their many games. You might end up spending hours and hours here. Hopefully, you will have better luck than us!
Gundam Cafe
Here is our special mention, Gundam Cafe. If you used to watch Gundam as a child, this is the perfect place for you to visit. All of the food that they serve are based on characters and stories in Gundam. You can even get coffee with the face of different characters drawn on them. If you are not hungry or don't have much time, check out their gift shop to find something that is perfect for you to bring home.
Escape the real world and dive into a subcultural fantasy!
—
Want to check out different underground and local areas of Tokyo? Click on the area you want to explore and let us give you a tour of some of our favourite spots from famous places to underground spots! Tokyo nightlife: Shinjuku, Shibuya, Roppongi, Nakano, Shimokitazawa, Asakusa, Koenji, Akihabara and more!
Stay tuned for more information about Japan travel, Japanese culture, moving to Japan, living in Japan, Japan Nightlife and more. For more, check out Japan Gift Guides, Japan Events and Places in Japan.
—