Thinking about going out to Roppongi bars for a night out? Looking for a city that never sleeps? Come to Roppongi where all of the big nightlife happens. If you're craving a friendly atmosphere and unrivalled alcohol and food selection, make sure you put Roppongi on the top of your to-do list and check out the bars and clubs here!

One of the best ways to explore Tokyo is to visit the local areas and immerse yourself in the local culture. If you want to explore local areas, we have created scavenger hunt adventures personalised to your interests, filled with fun facts, clues and puzzles. If you're curious, you can check out the games here!

Check out the Flip Japan Games here!

With an international crowd at any bar or club, you will quickly feel at home in the streets of Roppongi. That being said, street grabbers and scammers are there in abundance, looking to take advantage of naive tourists, so be careful. Roppongi can feel a little unsafe and even sketchy to those who have no idea where to go. Just walk away from people approaching you with deals that sound too good to be true, and you'll have a great night.
Find out more about the different Japanese drinks, Japanese beers, the special strong zero you can get in Japan and how to prepare for a night out in Tokyo.
We know Roppongi like the back of our hands, so we've compiled a little list of unique places that get our seal of approval. Get ready to explore Roppongi nightlife!
Bars in Roppongi
Bar Quest
One of the first Australian bars in Tokyo, Bar Quest has been catering to folks of all ages for years. With a great range of cocktails and shots, it's a great place to start the night. They regularly have sporting events and themed nights, so check out what's happening online so you don't miss out on the fun!
Sheyda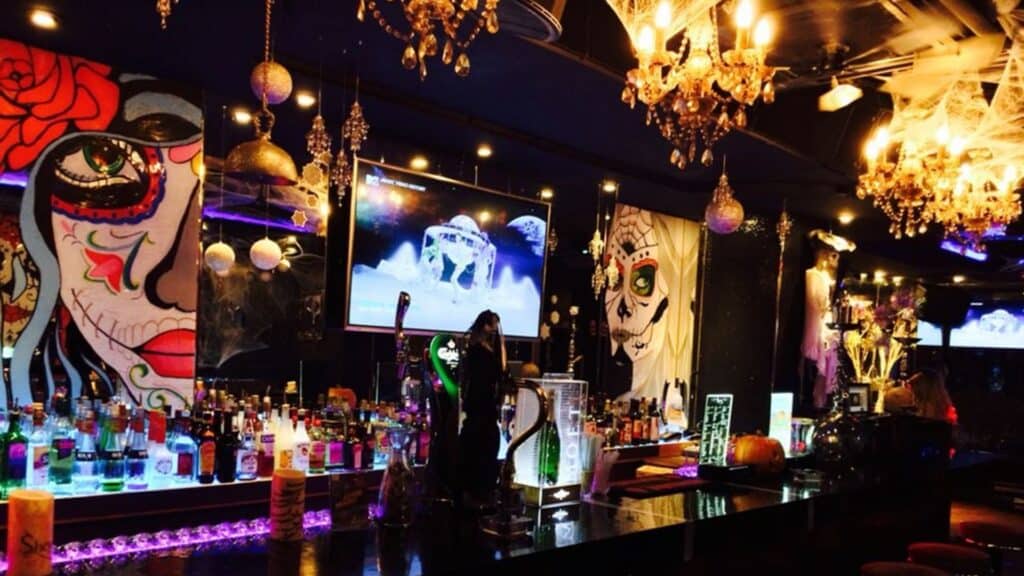 Enter the world of Sheyda, a luxury shisha bar experience in the heart of Roppongi. With awesome decor blending influences of modern art and world cultures, Sheyda is the epitome of chill. Want a bit more excitement? Not to worry, they regularly have guest DJs and dancers that really spice up the atmosphere!
Odeon
The party never ends at Odeon, drawing in a crowd of party-goers who are a little more grown-up. With retro lights and even a disco ball, it's the ultimate place to unleash your best Saturday Night Fever moves! If you're not so into the dancing, you can also kick back and relax with a hookah on one of their many plush couches.
Coyote Ugly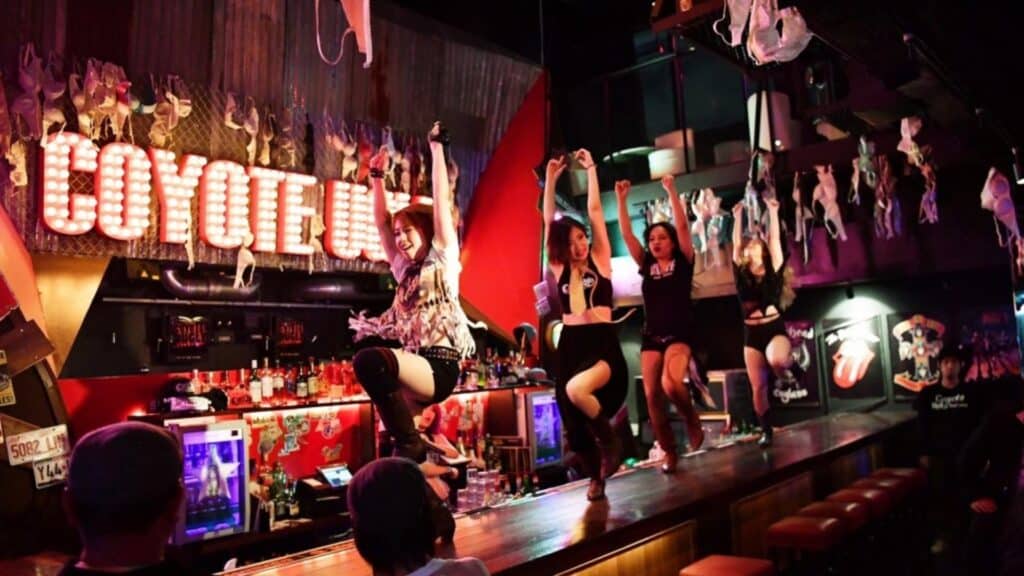 You might know Coyote Ugly already (not least from the infamous movie!) but this Roppongi branch certainly has its own unique charms. If you like to have fun and be entertained by some of the best dancers in the city, this is definitely the place for you! With performances, dances and games filling every moment, you'll certainly never be bored.
Mezzo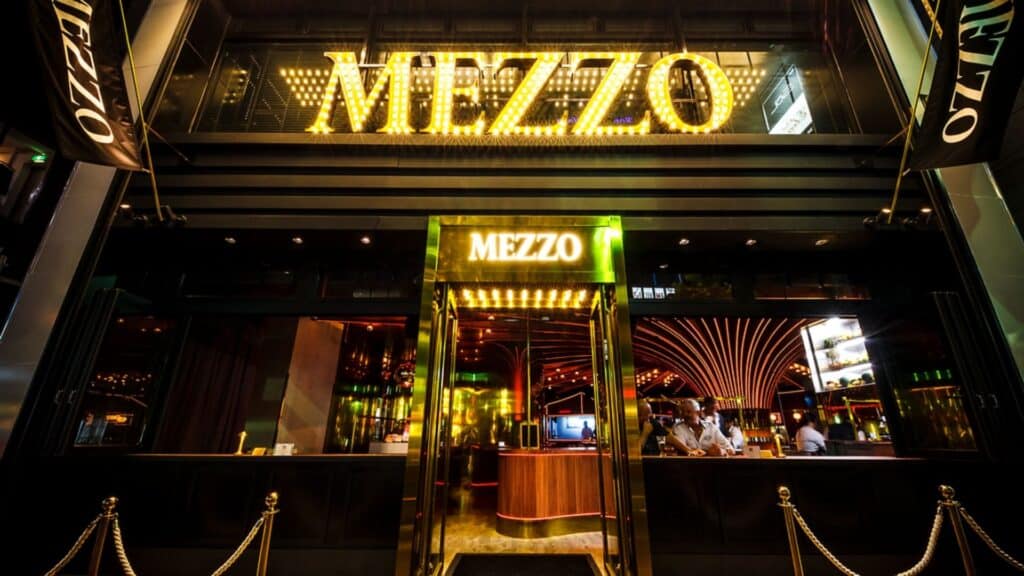 Mezzo is the perfect middle-ground between restaurant and club in Roppongi, with the DJ playing a good mix of hip-hop, trap, and pop hits. The upmarket atmosphere might make you feel like you're about to break the bank, but not to worry. Both food and drink are affordable, and with their entrance-fee deals, you can get a shot, a long drink and a main meal at a very reasonable price.
—
Want to check out different underground and local areas of Tokyo? Click on the area you want to explore and let us give you a tour of some of our favourite spots from famous places to underground spots! Tokyo nightlife: Shinjuku, Shibuya, Roppongi, Nakano, Shimokitazawa, Asakusa, Koenji, Akihabara and more!
Stay tuned for more information about Japan travel, Japanese culture, moving to Japan, living in Japan, Japan Nightlife and more. For more, check out Japan Gift Guides, Japan Events and Places in Japan.
—