Thinking about going out to Asakusa bars for a night out? It's almost impossible to come to Japan and never explore the beauty of Asakusa. Apart from the traditional side of Asakusa, there are many unique bars and nightlife in Asakusa. If you want to figure out where to drink in Asakusa, you should definitely check these bars out!
This place is the home to some of the most traditional Japanese architecture such as the iconic Kaminarimon gate, Sensoji Temple and geisha houses. In the Nakamise streets packed with more than 50 tiny shops, you'll find traditional Japanese sweets and gifts that are perfect as souvenirs. You can also devour the savoury dishes of tempura and unagi in the city, after a quick stroll along the Sumida River where you can see the cherry blossoms during in spring.
Find out more about the different Japanese drinks, Japanese beers, the special strong zero you can get in Japan and how to prepare for a night out in Tokyo.

One of the best ways to explore Tokyo is to visit the local areas and immerse yourself in the local culture. If you want to explore local areas, we have created scavenger hunt adventures personalised to your interests, filled with fun facts, clues and puzzles. If you're curious, you can check out the games here!

Check out the Flip Japan Games here!

Bars in Asakusa
Qulu Qulu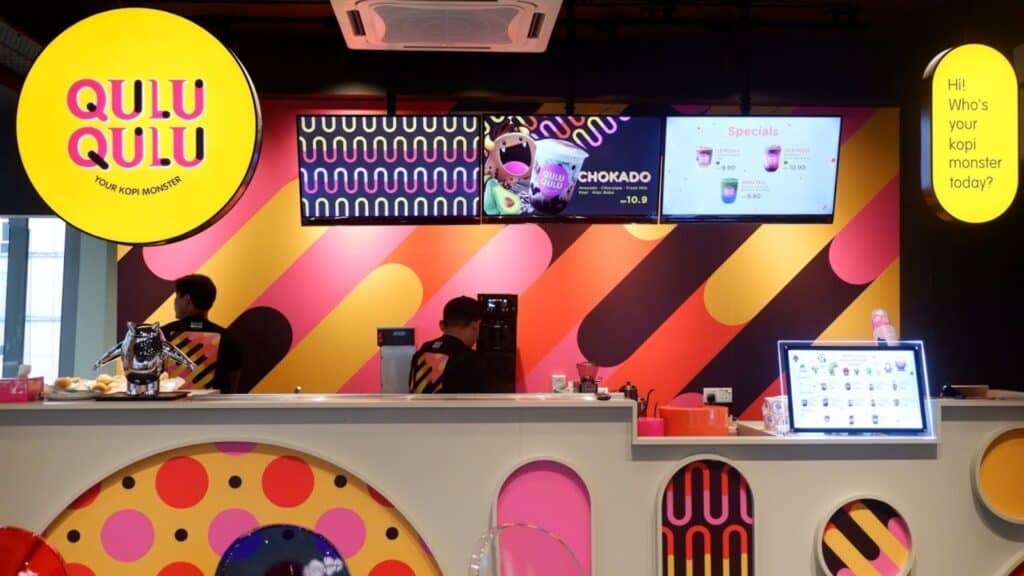 Although we focus on bars and clubs for FLIP Guide, we couldn't pass up the opportunity to visit this lil 'shop when it comes to where to drink in Asakusa. Pink is what you will see at Qulu Qulu but it's done in a way that doesn't result in a headache. They serve good cafe food and desserts, and also a few cocktails. It's a great spot to grab some food before heading on your night out.
Nui Bar Lounge
Not just your regular hostel, Nui Hostel has a stylish, relaxing and laid back bar where open to not just hostel guests but the public as well. Nui Hostel has a wide selection of cocktails and you can no doubt spend hours and hours at this spot, chatting up all kinds of fun people!
Do you like these bars in Asakusa? hat do you think about the nightlife in Asakusa? Got more interesting places to recommend to us? Leave a comment below and let us know!
—
Want to check out different underground and local areas of Tokyo? Click on the area you want to explore and let us give you a tour of some of our favourite spots from famous places to underground spots! Tokyo nightlife: Shinjuku, Shibuya, Roppongi, Nakano, Shimokitazawa, Asakusa, Koenji, Akihabara and more!
Stay tuned for more information about Japan travel, Japanese culture, moving to Japan, living in Japan, Japan Nightlife and more. For more, check out Japan Gift Guides, Japan Events and Places in Japan.
—