Thinking about going out to Nakano bars for a night out? For something off the beaten-track, stop by this pop culture hub! In the daytime, Nakano is famous for Nakano Broadway Street where you can find anime and specialised character goods, along with tiny taverns and old-fashioned Japanese gourmet food. Be sure to visit a ramen shop and bars in Nakano to experience Nakano nightlife while exploring the narrow, criss-crossing alleys.
Nakano nightlife is just as fun. There's a ton of tiny bars with large personalities. Enjoy expertly-crafted drinks and the local, friendly vibes!
Find out more about the different Japanese drinks, Japanese beers, the special strong zero you can get in Japan and how to prepare for a night out in Tokyo.

One of the best ways to explore Tokyo is to visit the local areas and immerse yourself in the local culture. If you want to explore local areas, we have created scavenger hunt adventures personalised to your interests, filled with fun facts, clues and puzzles. If you're curious, you can check out the games here!

Check out the Flip Japan Games here!

Here's our top five favourite bars in Nakano, one of the most underrated places in Tokyo.
Bars in Nakano
Juke 80's
Ideal for anyone who's a fan of the 80s, hit up this bar and choose from their extensive music list with cult classics like ABBA and Michael Jackson, and a few underground artists as well. Their drinks are reasonably priced, at 350-500 yen during happy hour, a real bargain for Tokyo!
If you want something more local, then check out Juke 80's sister bar, J-Juke's. They play great Japanese hits from their bubble and disco era!
Bar Dunk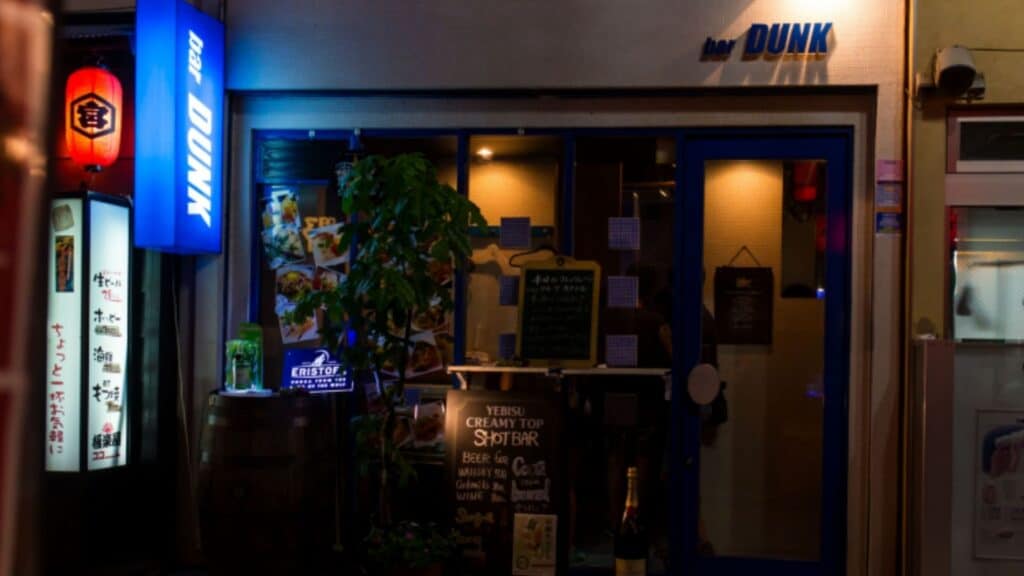 You will enjoy this bar for the perfect Nakano nightlife. In an area full of older bars and izakayas, Bar Dunk seems to stand out. Modern and with a hint of Mediterranean class, Bar Dunk's blue and white tiled walls really make themselves known in Nakano. Enjoy some good food and drinks and imagine you're summering on the French Riviera!
Daikaiju Salon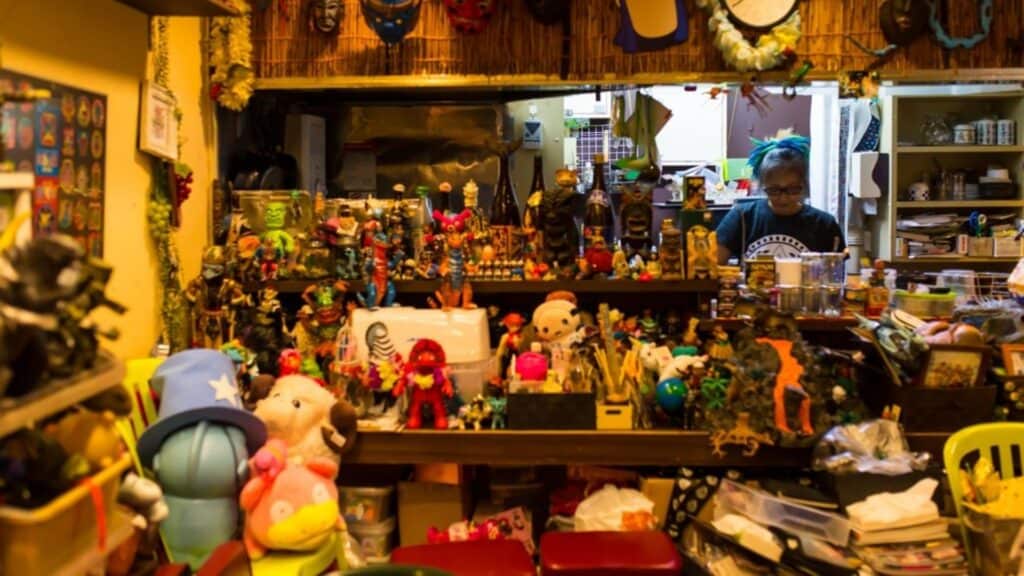 If you're a fan of Japan's many mythical monsters, this is the spot for you! The owner here is a horror-film director and has filled the bar with his collection of figurines and plush dolls from all over the Asian mythos. Enjoy a cup of coffee at this unique place while geeking out to vintage anime like Ultraman!
A truly unique bar experience that you won't get anywhere else while you go drinking in Nakano! How many other places do you know of where your bartender is also a horror director?
Jet Bar
This little rock- and disco-inspired bar is here for your entertainment. Nights vary depending on their schedule, but you might encounter live music or even a magic show! Even if you're not there on a special night, this is a good place to come with friends to have chill drinks and get to know the locals.
VICTORIA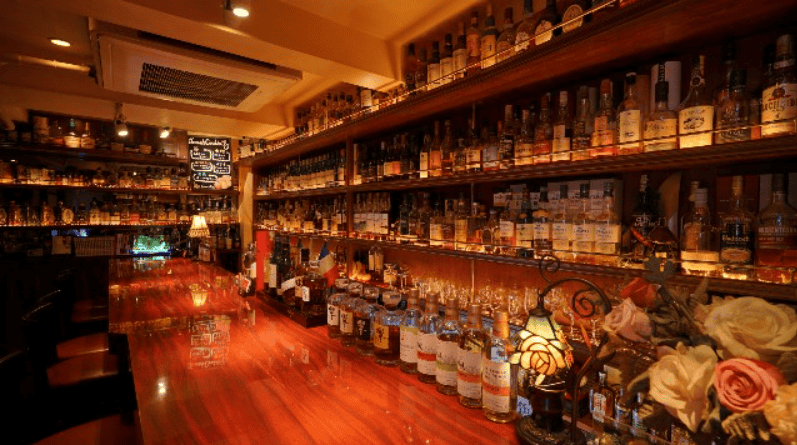 Credits: Photo by Owner on Tabelog.
This stylish Japanese whiskey bar invites guests into its classy setting with jazzy tunes. Featuring a selection of around 300 whiskeys from around the world, this bar can accommodate any flavor profile. Luckily, if you decide to taste them all, the bar is only a 2 minute walk from Nakano Stations north exit. While sipping on some alcohol, why not also enjoy some raw chocolate to compliment the flavors? Of course, VICTORIA isn't limited to just whisky, and also offers selections of sake, beer and other spirits.
—
Want to check out different underground and local areas of Tokyo? Click on the area you want to explore and let us give you a tour of some of our favourite spots from famous places to underground spots! Tokyo nightlife: Shinjuku, Shibuya, Roppongi, Nakano, Shimokitazawa, Asakusa, Koenji, Akihabara and more!
Stay tuned for more information about Japan travel, Japanese culture, moving to Japan, living in Japan, Japan Nightlife and more. For more, check out Japan Gift Guides, Japan Events and Places in Japan.
—