Thinking about going out to Shinjuku bars for a night out? Shop, eat, party and drink—all in the district of Shinjuku. With massive department stores, museums, and even a park over at Shinjuku Gyoen, there's something for everybody here in Shinjuku. If you're into bar-hopping, Shinjuku nightlife's famous red-light district Kabukicho is the ideal paradise for late-night izakaya lovers! From classic Japanese to international cuisines, underground bars in Tokyo, you can find restaurants and bars serving literally any type of food and drinks you can think of. You simply can't talk about Tokyo nightlife without dropping by this area!

One of the best ways to explore Tokyo is to visit the local areas and immerse yourself in the local culture. If you want to explore local areas, we have created scavenger hunt adventures personalised to your interests, filled with fun facts, clues and puzzles. If you're curious, you can check out the games here!

Check out the Flip Japan Games here!

Find out more about the different Japanese drinks, Japanese beers, the special strong zero you can get in Japan and how to prepare for a night out in Tokyo. If you want to find out more about Japanese food, check out different fusion dishes, yakitori, types of ramen and ramen chains.
Shinjuku is famous for housing the red-light district of Tokyo, filled with an overwhelmingly large amount of girl bars and kyabakura ("cabaret") spots. Finding unique and decently-priced nightlife spots was not an easy task. After weeks of exploring and running into many red-light places, we have now found spots that we are not afraid to show off to you!
Here are five of our favourite underground bars in Shinjuku, Tokyo that we absolutely love when it comes to Shinjuku nightlife!
Bars in Shinjuku
Bar 3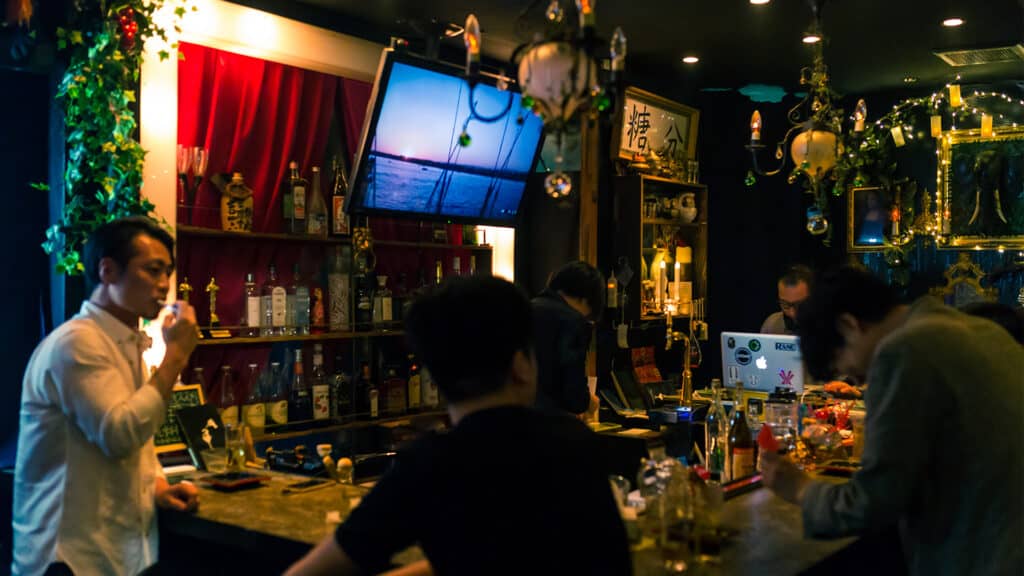 Not a bar that you could easily stumble across, but definitely a place where you would be pleasantly surprised. A relaxing atmosphere with friendly staff, definitely don't forget to check out the beautiful handmade Ghibli corner!
Rock Bar Psy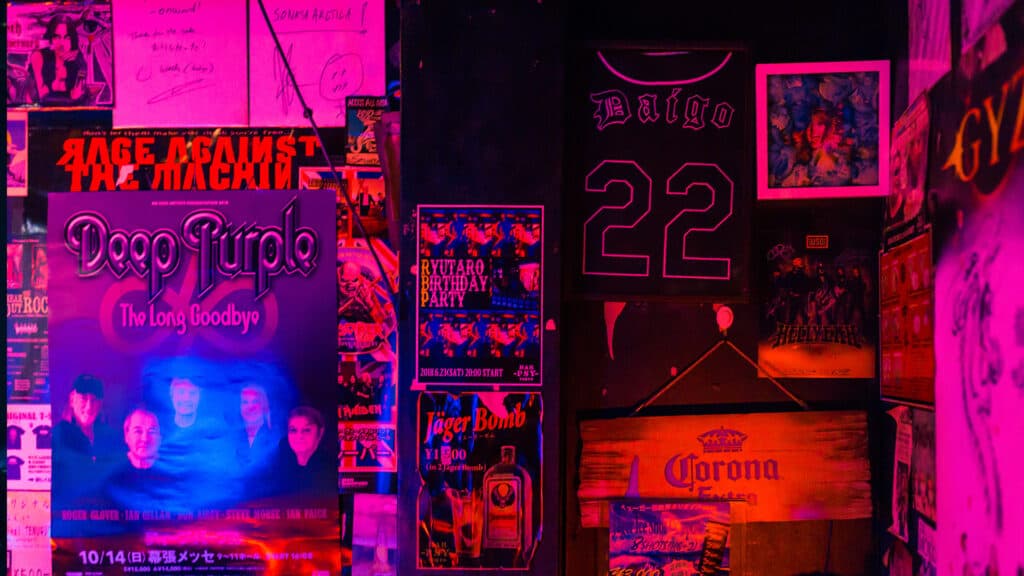 An intimate bar with a great selection of rock and metal music for all kinds of fun and international individuals to come together. The music is loud, the bartenders are nice, the vibe of this place is amazing, great for one drink or more.
LG Bar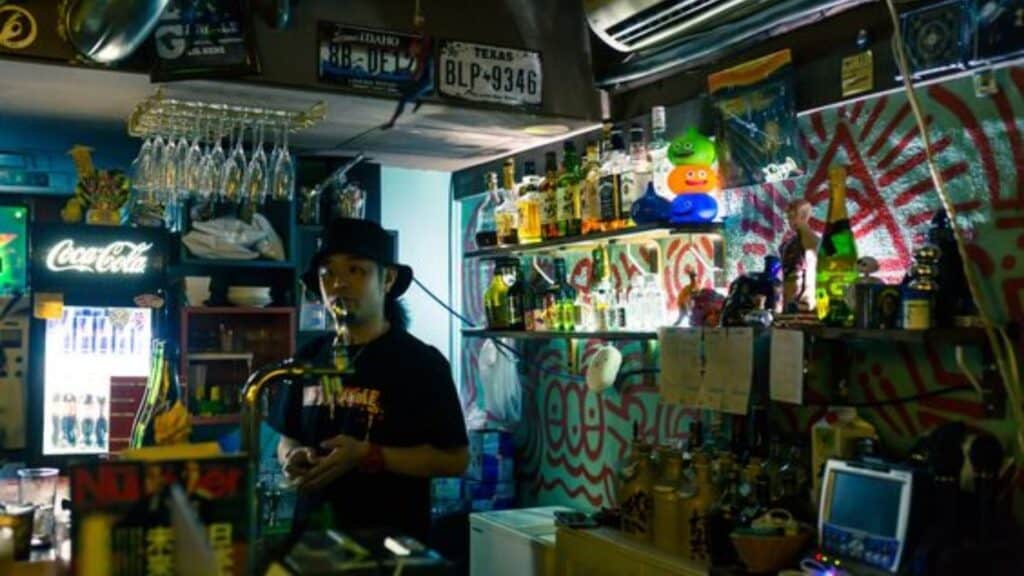 Great sound system and beautiful graffiti fill the inside of the bar. Hip-hop, street art, and cheap drinks; you won't be gambling on a good time here.
Mon Cheri Shot Bar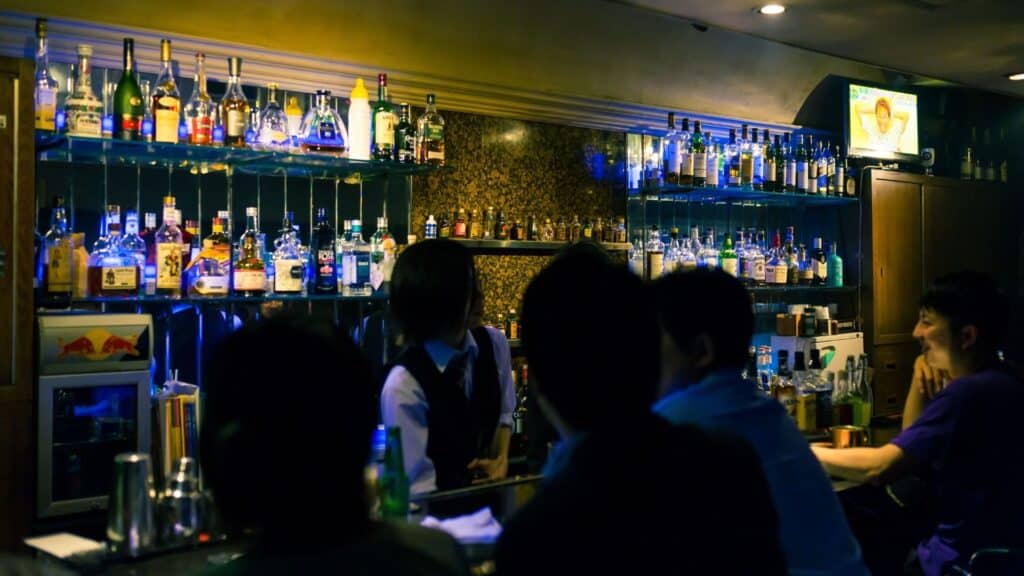 Stepping into this bar takes you away from the craziness that is Kabukicho. Mon Cheri's decor takes you into a castle-themed bar, where you can enjoy a wide selection of drinks and tasty bites prepared right in front of you.
Rize Mize
This small and intimate spot is perfect for date night. Their selection of cocktails and wood-oven pizzas are sure to impress your significant other.
—
Want to check out different underground and local areas of Tokyo? Click on the area you want to explore and let us give you a tour of some of our favourite spots from famous places to underground spots! Tokyo nightlife: Shinjuku, Shibuya, Roppongi, Nakano, Shimokitazawa, Asakusa, Koenji, Akihabara and more!
Stay tuned for more information about Japan travel, Japanese culture, moving to Japan, living in Japan, Japan Nightlife and more. For more, check out Japan Gift Guides, Japan Events and Places in Japan.
—