Want to go check out Shimkitazawa bars? If you're into the more indie, chill and laid-back vibes, Shimokitazawa will quickly become your go-to Tokyo neighbourhood. Here are the top underground bars and nightlife spots to go out drinking in Shimokitazawa.
Only a few stops from both Shibuya and Shinjuku, Shimokita (as it's known to its hipster acolytes) really has it all. With trendy cafes, cosy music bars, vintage clothing shops, record stores, music venues, theatres and shisha cafes, you can't deny Shimokita's range of options or its charm.
Whether you're coming to Shimokita for the art, fashion, food or music, the unique atmosphere of this district never disappoints, so don't hesitate to wander a little deeper through the narrow streets. Enjoy a cup of Joe or a few glasses of quality liquor with the hip local crowd. Day or night, Shimokita's is a well of surprise and creative inspiration.
Before you get lost in the streets of Shimokitazawa, check out our recommendations below!
Find out more about the different Japanese drinks, Japanese beers, the special strong zero you can get in Japan and how to prepare for a night out in Tokyo. Want to check out more bar recommendations in Shinjuku, Shibuya, Roppongi, Akihabara, Asakusa, Nakano, Shimokitazawa and Koenji.

One of the best ways to explore Tokyo is to visit the local areas and immerse yourself in the local culture. If you want to explore local areas, we have created scavenger hunt adventures personalised to your interests, filled with fun facts, clues and puzzles. If you're curious, you can check out the games here!

Check out the Flip Japan Games here!

Bars in Shimokitazawa
Good Vibes Bar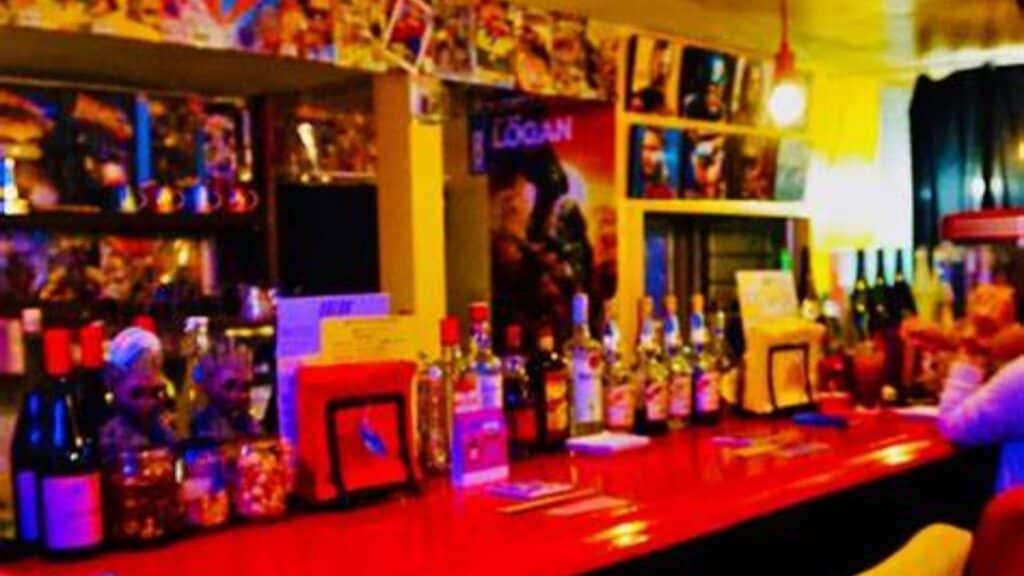 Good vibes Bar is one of a kind when we think about drinking in Shimokitazawa. Bars aren't just places to drink and pass the time. We go to bars looking to be entertained—or to get a sweet pic for Instagram! This bar delivers on both fronts with its novel decor. Though DC and Marvel are rival companies, they join forces here to create a neon wonderland of action figures and pop culture merchandise. Definitely not your average drinking hole!
Bar Knock On Wood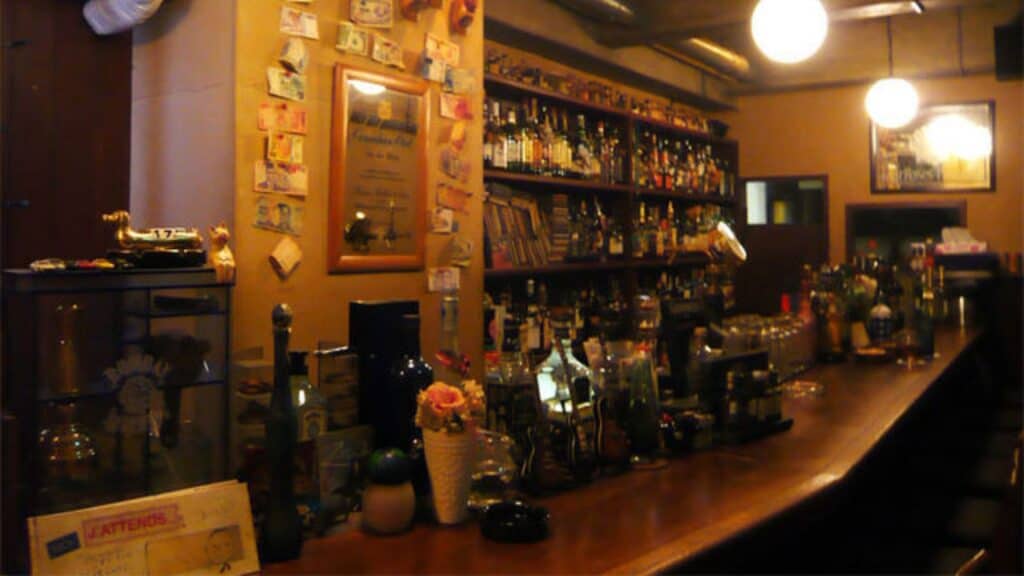 This cosy and unassuming bar awaits you on the second floor. The owner is a friendly, elderly man who is more than happy to serve you any kind of drink you desire from their extensive menu. With great drinks and an intimate atmosphere, you can settle in here for the long-haul—whether alone or in a small group!
Analog
This local Shimokitazawa nightlife spot is great when it comes to drinking in Shimokitazawa. The first thing you'll notice about Analog is its U-shaped bar. It makes it easy for you to strike up a conversation, even with someone sitting at the other end of the bar. If you're just having one of those nights where all your friends are busy or choosing to stay in, come here and make a couple of new pals!
A Sign Bar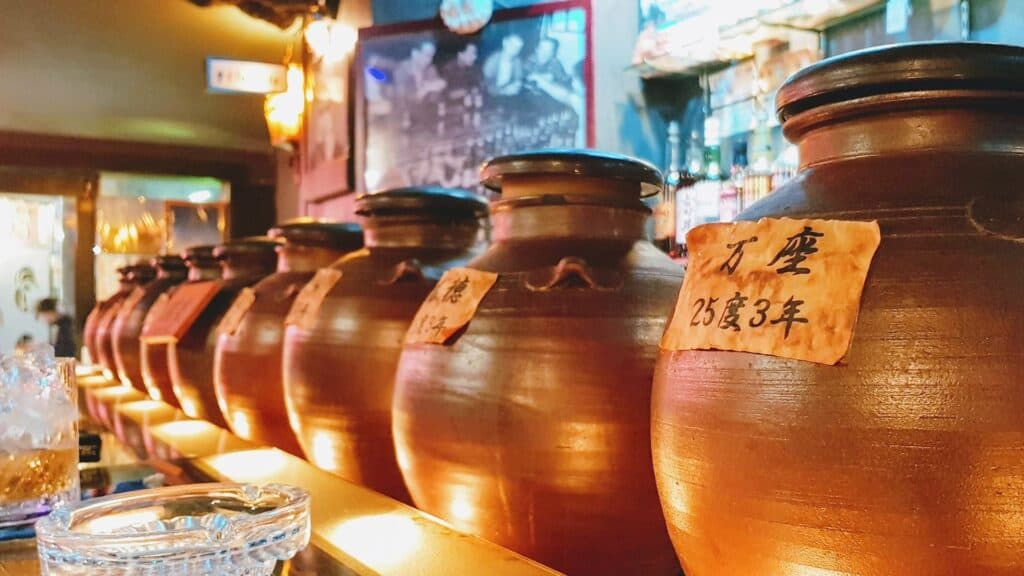 You may be confused by the sign outside that declares the bar authorised for U.S. forces. Since the end of WWII, U.S. armed forces have been stationed on Japanese soil, and, back in the day, the servicemen could only visit establishments with these signs outside of them. A Sign Bar was one of them.
As a majority of the U.S. forces stationed in Japan are in Okinawa, the bar is appropriately Okinawa-themed. Seashells and other ocean-related props decorate the bar and, most importantly, they serve the delicious and dangerous Okinawan liquor, awamori, which they store in traditional Japanese jars laid out on the bar, each displaying the liquor's age and alcohol content. Dip your toes into this little paradise!
Sosanji Bar
Open since 2012, Sosanji is a modern take on the traditional "bar"—with its astonishing alcohol selection, chic interior and laid-back feel, you get the best of both worlds. If you like the classy and sophisticated Shimokitazawa nightlife, then hit up this place. Find out more about Japanese alcohol here.
Sosanji has got the great customer service you'd expect from more high-end bars; the owner knows a lot about what he's serving and makes sure that the music is in-keeping with the vibes of the night! Oh, and if you love a G&T, this is a must try!
—
Stay tuned for more information about Japan travel, Japanese culture, moving to Japan, living in Japan, Japan nightlife, Japanese language and more.