What you need to bring on a trip varies depending on what country you're visiting. For your Japan packing list, besides the basic things, here is everything you need to know, what you need and what you don't need to bring. We have put together this ultimate Japan Packing list, a checklist to help your journey in Japan more comfortable and convenient, without all the hassle!

One of the best ways to explore Tokyo is to visit the local areas and immerse yourself in the local culture. If you want to explore local areas, we have created scavenger hunt adventures personalised to your interests, filled with fun facts, clues and puzzles. If you're curious, you can check out the games here!

Check out the Flip Japan Games here!

What to bring
Clothing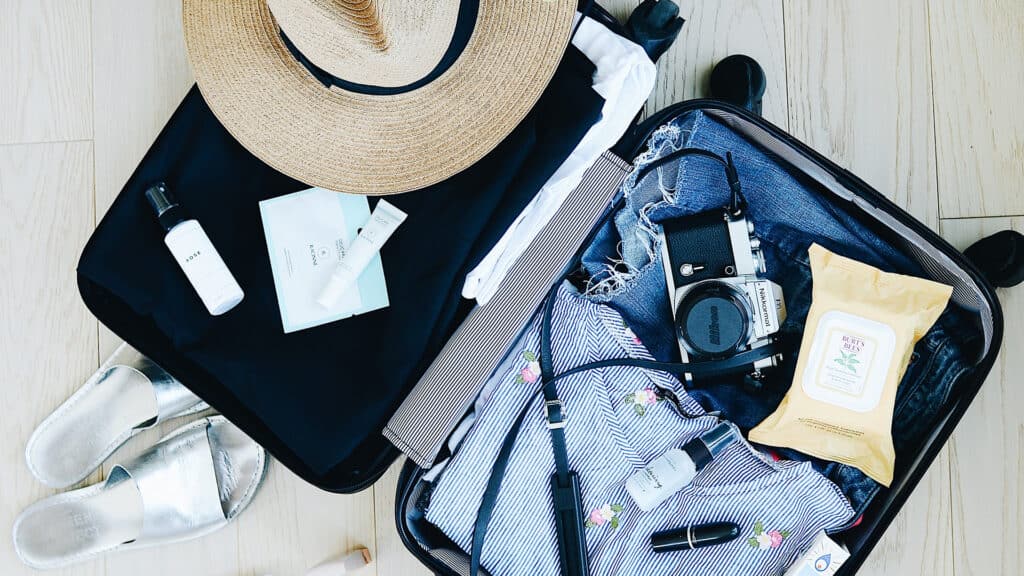 Japan has four distinct seasons. It can be extremely humid and hot in summer, cold and dry in winter. Depending on the city that you will be visiting, especially if you're visiting the Okinawa Islands, which tend to be relatively warm all-year-round, there will be some differences. Here is a general guide to figure out what kind of clothes you should bring along.
Weather and temperature of Japan
March: 5°-14°, Rain 8 days
April: 10°-19°, Rain 9 days
May: 15°-23°, Rain 8 days
June: 19°-26°, Rain 11 days
July: 23°-30°, Rain 10 days
August: 24°-31°, Rain 8 days
September: 20°-27°, Rain 12 days
October: 15°-22°, Rain 8 days
November: 9°-17°, Rain 6 days
December: 4°-12°, Rain 3 days
January 2°-10°, Rain 3 days
February: 0°-10°, Rain 5 days
Although Japan welcomes all kinds of fashion trends and there are no particular restrictions in the way you dress, keep in mind that most Japanese people tend to cover up their limbs and chest area. Especially when you are planning to visit temples and shrines, bring along a thin jacket just in case.
If you have tattoos, some religious areas, restaurants, businesses might not allow you to enter. Bring something to cover up if you wish to visit some establishments. Find out more about how to travel with tattoos here.
If you are planning to go to a nightclub, some of them also refrain from allowing people with tattoos to enter. Some clubs forbid people wearing slippers or open-toe shoes to enter and men with shorts are sometimes not allowed to enter as well. If you are planning to go explore the nightlife in this country, take a few minutes to read this blog that we have about how to get ready for a night out.
Sim card or pocket WI-fi
Not necessary to bring from home, but we strongly recommend getting a sim card or pocket wifi when you are in Japan. Since a lot of Japanese people don't speak English, there is a chance of a language barrier. The streets and roads can be quite confusing as well so having a sim card or pocket wifi could definitely help.
Cash and bank card
Japan is a cash society and credit cards are not widely accepted for payment transactions. Make sure to bring along cash with you when you are roaming around the city. There are not that many currency exchange places in Japan. You can either visit the bank or the airport, although the rate might not be great, or you can visit Western Union. To withdraw money from ATMs, it is very convenient, since most convenience stores, especially 7-eleven and family mart, have ATMs that allow you to withdraw money from bank cards issued overseas. Make sure to check with your bank to see if this option is available to you and how much it would cost.
Comfortable walking shoes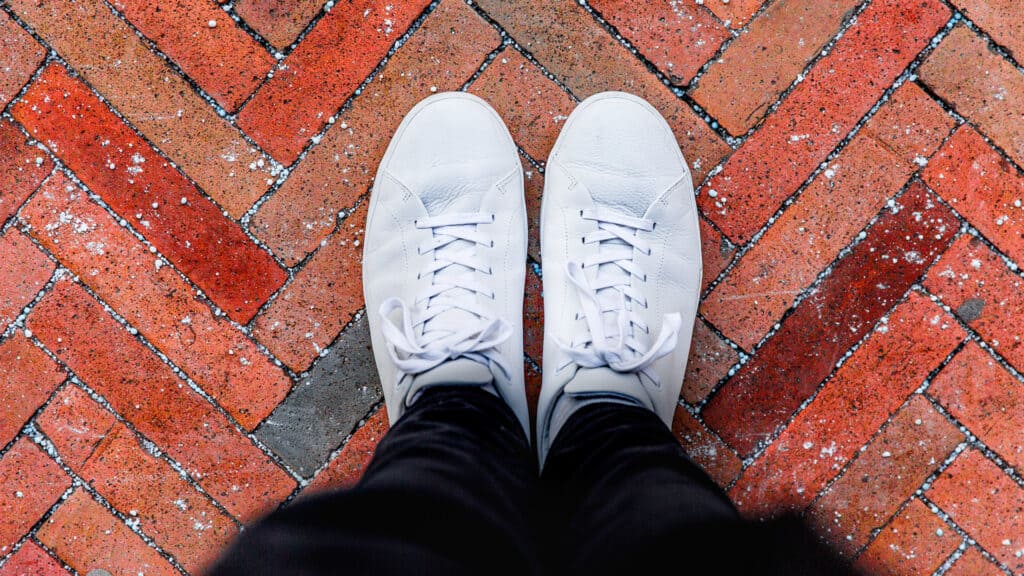 There is a lot of walking in Japan. Even if you take the train to the closest station, you will probably still need to walk quite a lot to get to where you want to go and explore the area. Some of the most famous tourist attractions are huge, such as Meiji Jingu, Sensoji Shrine, Shibuya area, Harajuku area, Shinjuku area. You will probably be exploring them on foot.
There are many stunning small streets and hidden areas within each city in Japan and the best way to visit them is by walking around and exploring them. Make sure to bring along comfortable walking shoes for your trip here.
It is also useful to bring along easy slip-on, slip-off shoes, since some restaurants and establishments will require you to take off your shoes to enter. It would be easier to wear shoes that can be taken off and put on easily.
Passport and Visa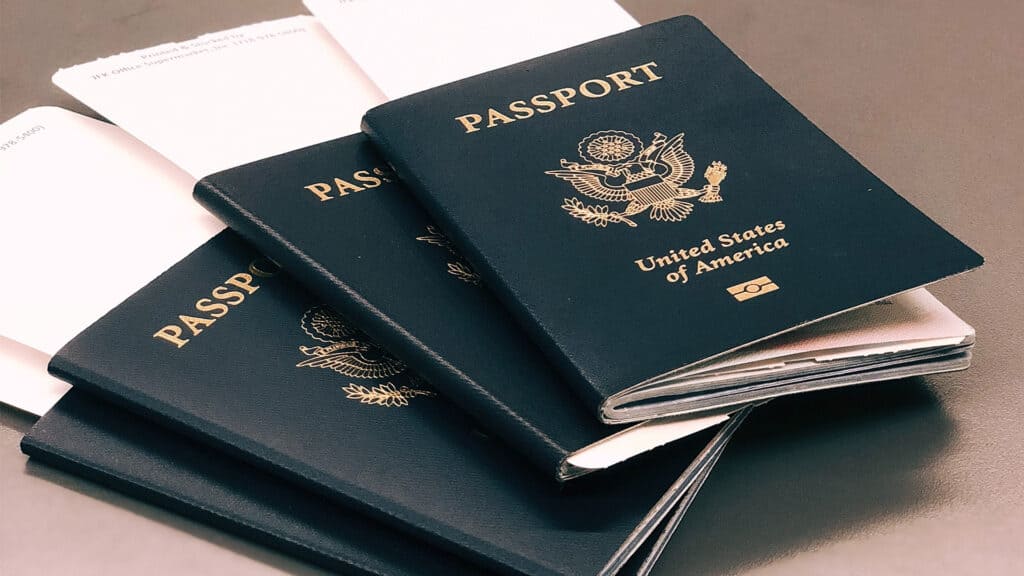 Of course you have to bring along your passport and visa, if it's required for your country, to visit Japan, but there's another reason why you should bring your passport out with you. There are a lot of shops that allow tax exemptions in Japan. If you bring your passport along, chances are you will get your 10% consumer tax exempted. Although it doesn't seem like a lot, it really adds up, especially when you start shopping and finding all the amazing things to buy in Japan.
You can find out more about whether or not you need a visa and all the details here.
Pocket Charger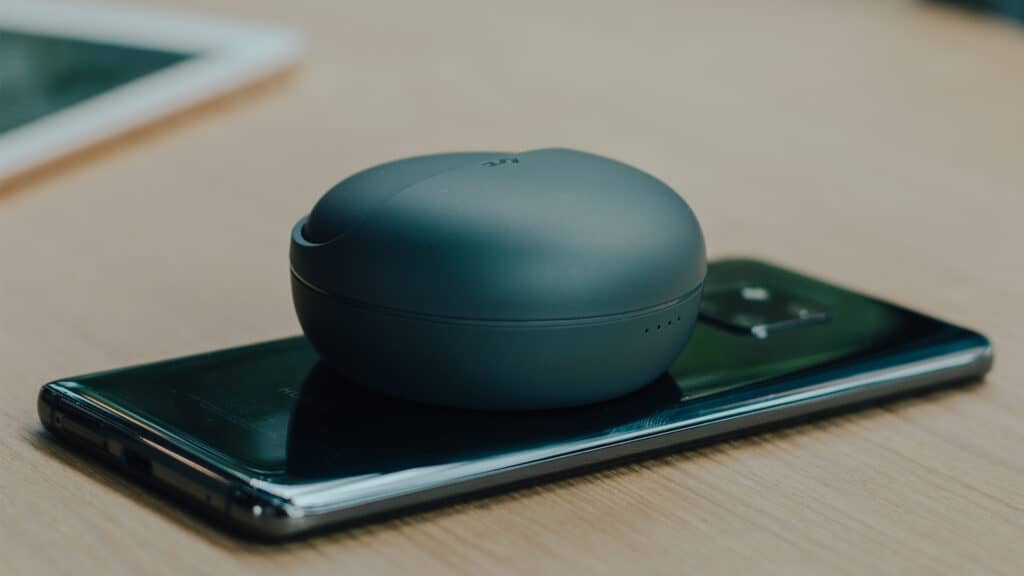 Navigating Japan will take a toll on your phone's battery so it is important to prepare a pocket charger. As mentioned earlier, with the language barrier and confusing large number of small streets in Japan, having your phone charged and functional can prevent you from getting lost and not finding your way.
Plastic Bag
This might seem like a strange one to you. The reason why bringing a plastic bag out with you is because there are no rubbish bins around in Japan. There are basically no rubbish bins at all on the streets and the only ones you can find are in convenience stores or in train stations. If you were to have a drink, eat something, clean something and have rubbish in your hands, chances are you will be holding them for a while. That's why bringing a plastic bag with you to collect your rubbish and throw them out at home is a great idea for you.
Jacket in summer, thin clothes in winter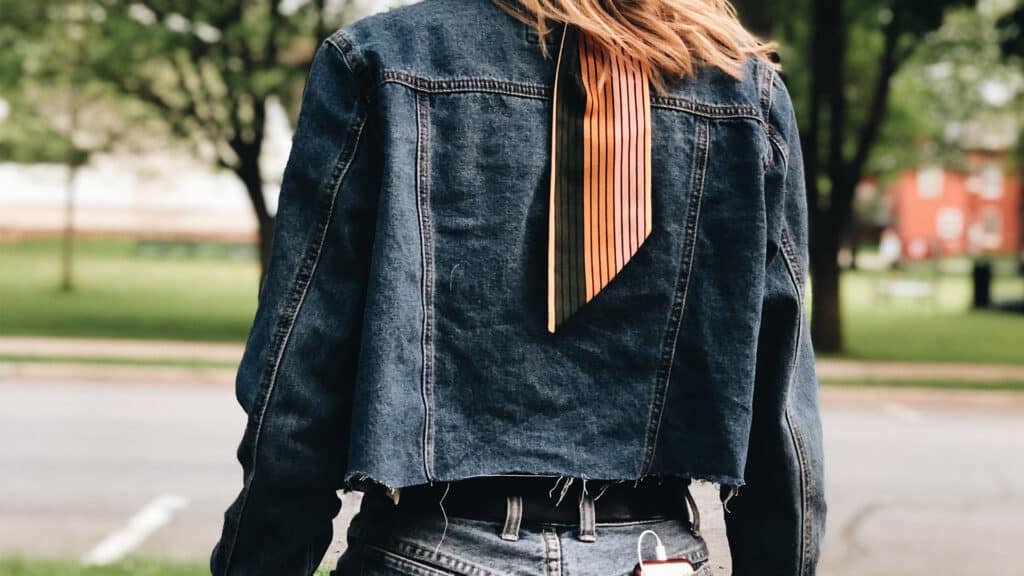 For people that are used to countries that don't use air-conditioning in every shop and in every room, you will be surprised by the use of air-conditioning in Japan. Trains, stores, restaurants, offices, malls etc tend to blast air-conditioning in summer and blast their heater in winter. To prevent yourselves from getting a cold from the temperature change and to prevent yourself from getting too warm or too cold, you should bring a thin jacket with you in summer and bring thin clothes under your coats in winter.
Collapsible Umbrella
Weather changes quite a lot in Japan. It could be sunny one moment and start pouring the next. Even if you check the weather forecast daily, the weather might change suddenly. Bring along a small collapsible umbrella in your bag just in case, so you don't have to get caught in the rain.
If you don't have one or don't want to bring yours along, you can also purchase one in Japan, from convenient stores or Don Quijote. They cost roughly 1,500-3,000yen (around 15-30 dollars).
Easy-to-carry luggage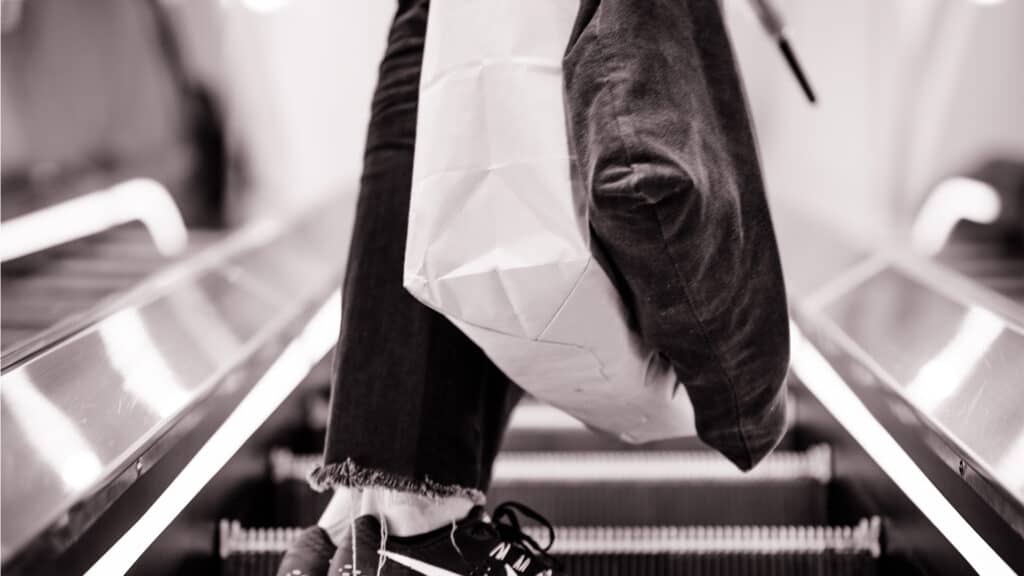 Quite a lot of the stations in Japan only have stairs and quite a few buildings don't have elevators. Packing light will help you move around easily. If you have a lot of luggage and want to leave them somewhere and come back to get them later, there are a lot of lockers around Japan and you can leave your things there for merely a few dollars and grab them later.
University card, student cards
A lot of the museums, karaoke joints and cinemas offer student discounts. Some shops and restaurants also have discounts for students. If you are a student or are travelling with someone that's a student, make sure to bring along your student cards to make use of these discounts.
Medicine
A lot of the medicine that you will find in Japan is very different from the ones you will find back home. If there is any particular medicine you use, you should bring them along with you. If you are worried, you should bring along some medicine such as pain relief medicine and cold medicine, since you won't be able to find the same ones here.
There is a lot of pollen flying around Japan, especially during spring time. If you are prone to allergies, bring along your allergy medicine.
Hygiene products
Same with medicine, the hygiene products you will find in Japan are quite different from those you will find back home, especially deodorant. You should bring the essential toiletries from home.
This is strange to many people but you won't be able to find the typical deodorant in Japan. There are only a limited amount of deodorant choices you will come across in Japan, most of them only for men. Japan doesn't sell the same type of deodorant/anti-perspirant as you can find in western countries. Anti-perspirant, in particular, are rare to come across. Although you can probably find some of your typical brands through amazon or American supermarkets, you should bring enough for your trip in Japan.
What you don't need to bring
These are some of the items that you can find easily and cheaply in Japan and won't have to worry about bringing all the way from home, so you can save some space in your luggages!
Adapter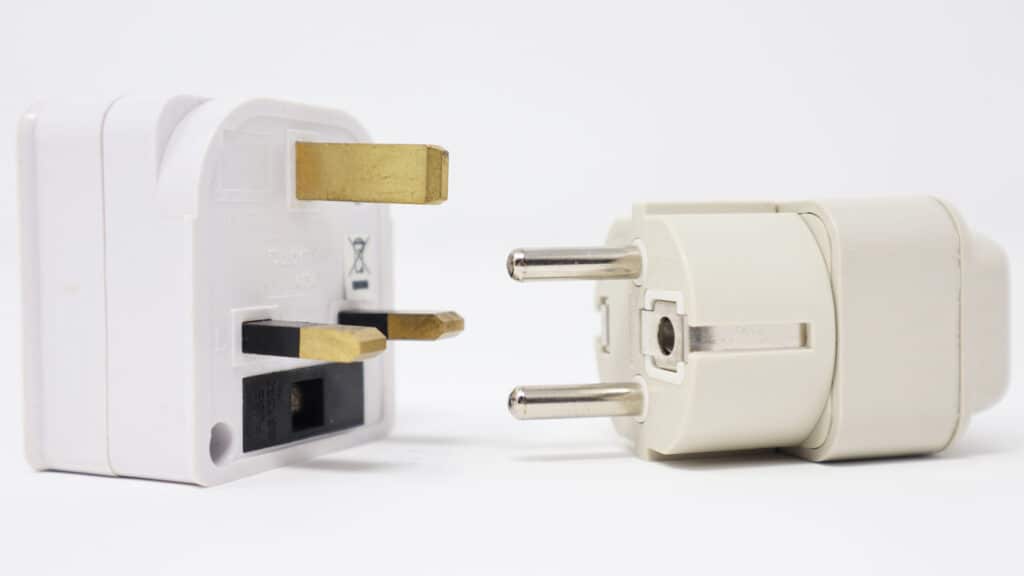 The voltage in Japan is 100 Volt. The plugs come in different versions but most commonly, they are non-polarized and ungrounded with two pins. If your plugs are not the same as Japan, don't worry, you can easily buy adapters in Japan and they are very cheap. You can get them in 100yen shops (they will just cost 1 dollar), electronic stores, Don Quijote and some convenience stores. A lot of accommodations, especially hotels are equipped with adapters or have adapters for you to borrow, so when in doubt, ask your accommodation.
Shampoo, Body wash
There are a lot of unique shampoo and body wash options in Japan, most of them very affordable. A lot of the hotels and other accommodations also provide shampoo, body wash and sometimes conditioner, so you don't have to bring yours all the way from your country.
Cigarettes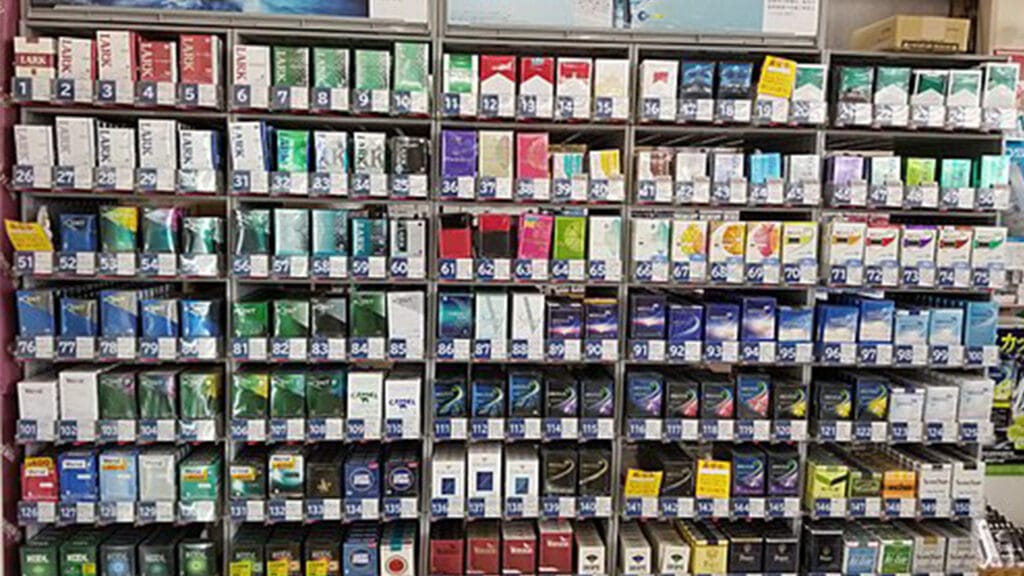 Cigarettes are very cheap in Japan and you can find most of the brands such as Marlboro and Mevius in convenience stores, cigarette shops. There are also many different types that you can experiment with so if you smoke, don't worry about bringing your cigarettes from back home.
Towel
Don't worry about bringing towels to Japan. Most accommodations provide towels and for the ones that don't, you can easily purchase a towel from 100yen shops, which costs you just 1 dollar. They also sell towels in convenience stores and Don Qujiotes for cheap.
Going out clothes and shoes
If you are planning to go clubbing in Japan, you are probably planning to bring along your favourite clubbing outfit. As mentioned earlier, there is no particular dress code for going out in Japan and most people actually dress relatively casual for night outs. You are definitely welcome to go all out and bring along your special going out clothes but for those of you that don't have much space, then going out in your normal clothes is completely fine.
Pepper spray and other self-defence items
You might consider bringing along pepper spray or other kinds of self-defence items but don't bring them to Japan, since it is illegal. Japan is a safe country and if you are worried, you can check out this article that we have about how to travel in Japan safely.
—
There you have it! Everything you should prepare and bring to Japan and what you won't need to worry about bringing along on your trip. We also offer a FLIP Japan Starter Pack for you, including everything you need from Japan to start your trip, including sim card, transportation card and more, saving you the hassle. Let us know if you have any questions, or need any assistance or suggestions through Facebook messenger or Instagram, we would be happy to help!
—
We host our own bar tours regularly as well! We take you to all kinds of unique and underground locations around Tokyo, with anywhere between five to fifteen international guests! We've also lived in Japan for years and we're happy to answer any questions you may have, ranging from history, and culture to society and nightlife! Come join us for a great night!
—
Want to check out different areas of Tokyo? Click on the area you want to explore and let us give you a tour of some of our favourite spots from famous places to underground spots! Tokyo nightlife: Shinjuku, Shibuya, Roppongi, Nakano, Shimokitazawa, Asakusa, Koenji, Akihabara and more!
Stay tuned for more information about Japan travel, Japanese culture, moving to Japan, living in Japan and more.

Flip Japan Guide
Got a question? Reach out to us through Instagram or Facebook Messenger
Connect with us: Instagram, YouTube, TikTok, Facebook, Twitter, Pinterest
Join our Facebook community here!

We're your local friend in Japan, helping you explore, experience and enjoy the ins and outs of Japan! When we first arrived in Tokyo, we all found this city to be overwhelming, not sure where to begin. During the years that we have lived here in Japan, we have discovered and visited countless famous tourist attractions as well as unique underground places. We are now proud to say that we are experts of Japan and would love to share the knowledge with all of you!

Tag us @flipjapanguide on Instagram and share your adventures with us!