Being the city with the most Michelin Stars in the world with over 200 Michelin-starred restaurants, Tokyo might strike you as a city that is expensive to eat out. That is actually not true. There are a lot of incredible restaurant choices in this city and you will be surprised by how many affordable yet absolutely delicious lunch options there are. If you are hungry and ready to feast on a meal, without spending a whole lot of money, here are 12 best all-you-can-eat lunch deals in Tokyo! 
All-you-can-eat Lunch in Tokyo
1. たいこ茶屋 Taiko Chaya [Asakusabashi]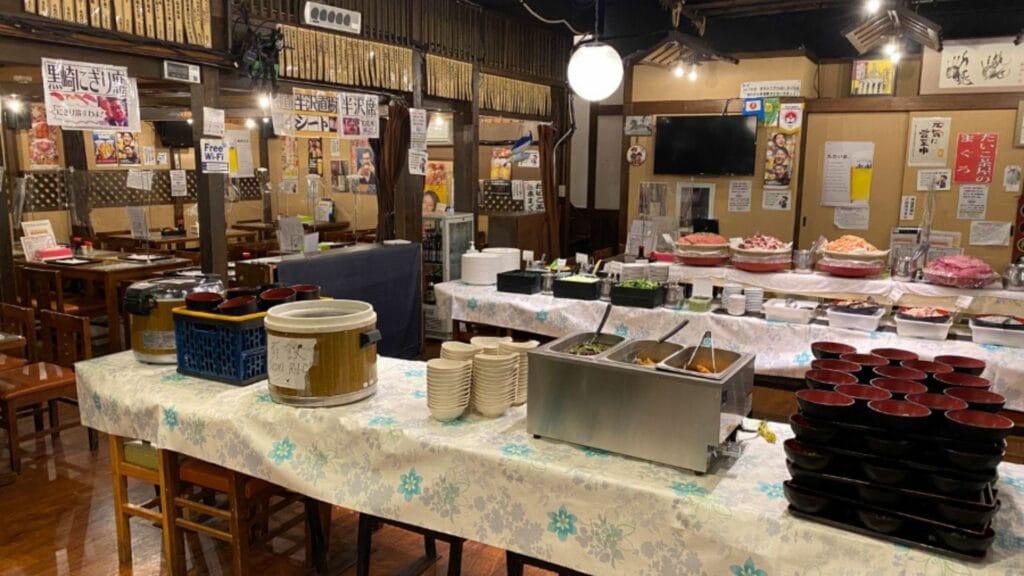 Taiko Chaya in Asakusabashi is an incredible restaurant that is well-known for its all-you-can-eat lunch deal. At this shop, you can eat as much fresh sashimi as you like for 50 minutes.
The sashimi served here changes every day, depending on what is fresh that day. You can get tuna, yellowtail, salmon and others. Besides raw fish, they also have cooked seafood like small shrimps, jellyfish and mentaiko. Seafood isn't the only thing on the menu. There are also all-you-can-eat salads, side dishes, miso soup and rice. There are so many options here, make sure not to take too much and overdo it. 
Because of the popularity of the place, they give out numbered tickets every morning with the entry times so make sure to come early so you don't miss out on the amazing lunch deal. On weekdays, lunchtime is open at 11:00 and closes at 14:30. On Sundays, they open at 10:30 and close at 15:00.
For all of this, it costs 1,500yen for adults and 750yen for children between the age of 4-9.
2. Mu descendants Nishi-Ikebukuro store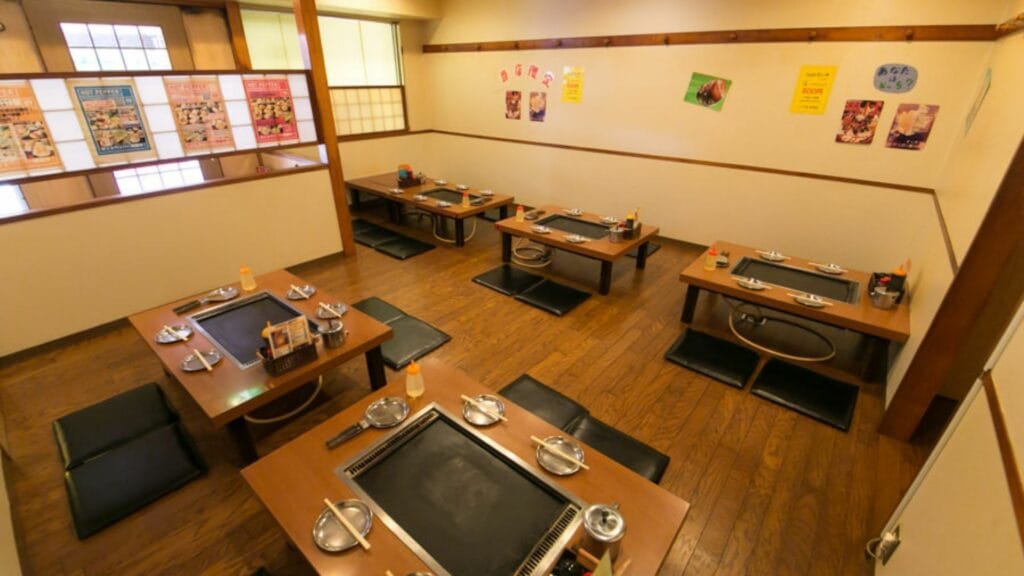 Mu descendants Nishi-Ikebukuro store is a specialty store of Tsukishima Monja. Tsukishima Monja is a Tokyo specialty. Monja-yaki is similar to okonomiyaki but since they don't use flour, the texture tends to be more runny.
There are more than 30 types of monja, okonomiyaki, yakisoba, teppanyaki, and more. You can even try different dessert monja, like strawberry milk monja. If you feel adventurous, you can give the Thai-style curry monja a try.
Depending on the time and how crowded it is when you visit, the all-you-can-eat might not even have a time limit. The all-you-can-eat is 1,900yen for adults, 1,500 yen for 4th to 6th-grade elementary school students, 1,300yen for 1st to 3rd-grade elementary students, 800yen for 4-5 years old and free for children under the age of 3.
With the huge variety of dishes, you can have here, along with the many different flavours, you will be able to thoroughly enjoy yourself trying out all these different dishes.
3. 鮨アカデミー Sushi Academy Kagurazaka / Iidabashi
Next up on this list, we have Sushi Academy Kagurazaka. It is a restaurant where you can enjoy authentic all-you-can-eat sushi with more than 50 kinds of sushi here for you to choose from.
The sushi chef here carefully prepares each and every sushi dish for you as you order. Fresh seafood delivered from Tsukiji every day is used here. The sashimi is outstandingly fresh and the sushi rice is small, so you won't get stuffed with rice.
Besides the delicious food, the store shows off a traditional Japanese atmosphere. The store is created based on wood grain and white and has a calm atmosphere.
The all-you-can-eat price is slightly different for men and women, with men at the price of 3,480yen and women at 女性 2,980yen. Here at Sushi Academy Kagurazaka, you have 90 minutes to indulge yourself in delicious sushi in this authentic Japanese atmosphere.
4. 博多もつ鍋やまや Hakata Mochi Nabe Yamaya / Nihonbashi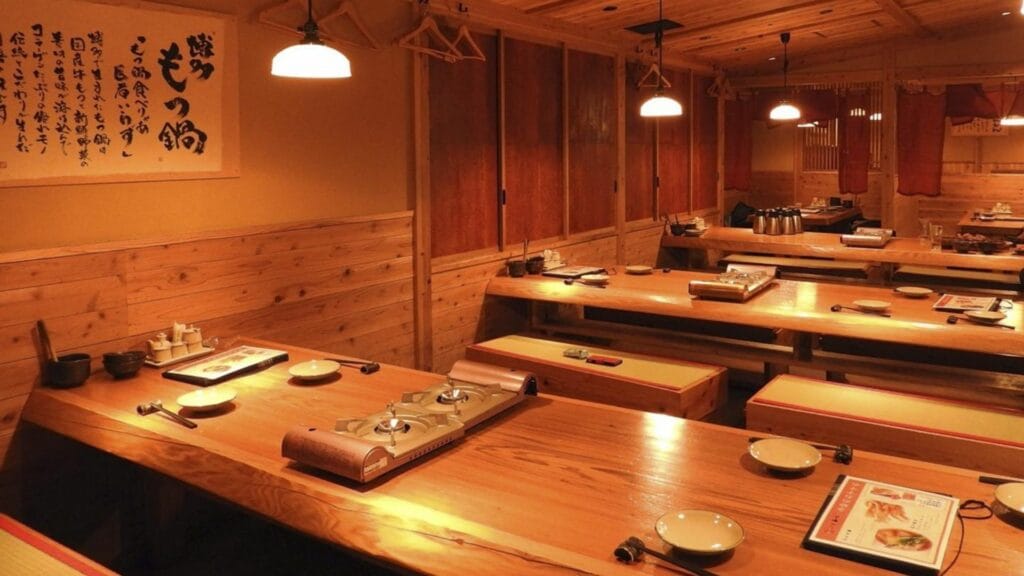 If you like mentaiko, you will have to come to check out Hakata Motsunabe Yamaya at least once. When you order a lunch set meal here at this restaurant, you can have all-you-can-eat spicy mentaiko, takana, which is pickled mustard leaf and rice.
Most of the lunch set options are around 1,300yen. You can get meals like mentai flavoured fried chicken set, ginger pork set and grilled fish set. You can also try authentic Kyushu dishes like gameni set, which is a Kyushu dish made of braised chicken and vegetables. If you're feeling up to it, you can try Yamaya's specialty dish, which is the Motsunabe lunch set. Motsunabe is a type of stew made with guts portions of various types of meat. It might sound a little strange but if you're up for it, definitely give it a go!
Come here to dig in the all-you-can-eat mentaiko along with the unique meals you can get here.
5. 納豆工房せんだい屋 池尻大橋店 Natto Kobo Sendai-ya Ikejiri Ohashi Store / Ikejiri Ohashi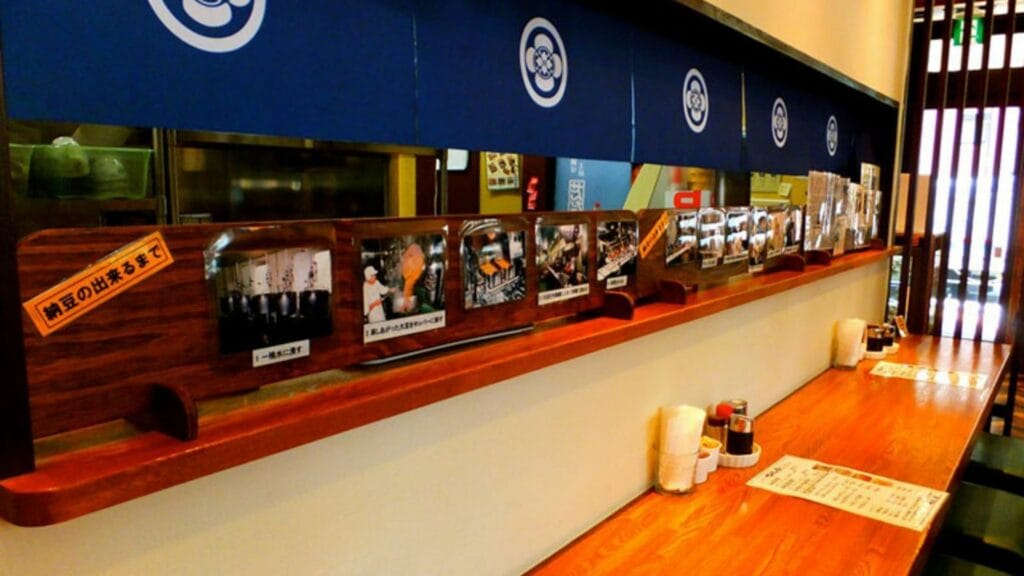 Natto is one of those dishes that you either love or hate. The smell and the texture are not for everyone but if you are a fan of natto, you will have to come to Natto Kobo Sendai-ya, a store directly managed by Sendaiya, a natto maker in Yamanashi prefecture.
The main menu of this restaurant is the all-you-can-eat natto set. You can eat as much high-quality natto as you like without any time limit. Besides that, there are also many other natto menus like natto bukkake soba and natto bibimbap bowl.
To go with your natto, you can have rice, miso soup, small dishes and pickles. There are eight types of natto that can be refilled, including standard natto from small beans and large beans to unusual types like sesame, wakame seaweed and hijiki seaweed. All of them are delicious, making this place heaven for natto lovers.
6. 浅草むぎとろ 本店 Asakusa Mugitoro Main Store / Asakusa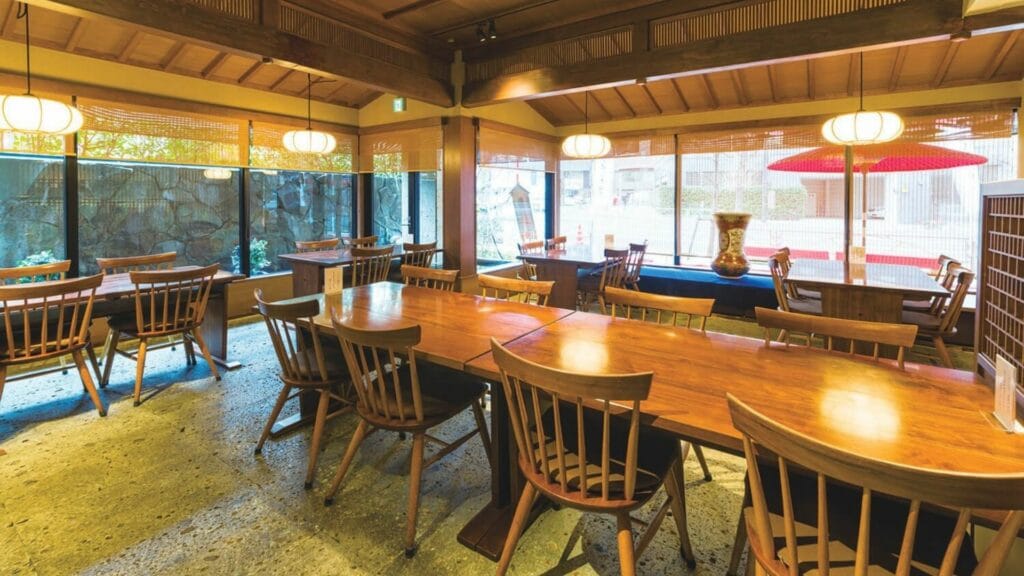 When you think of kaiseki restaurants, you probably think they are very expensive. Well, you're not wrong. Asakusa Mugitoro is a famous store that was founded in 1929. It's a high-class restaurant that costs about 10,000yen if you order kaiseki cuisine for dinner, but at the lunch buffet, you can enjoy the finest meal at a reasonable price!
Only available on weekdays, you can get the Mugitoro Buffet, where you can get all-you-can-eat mugitoro. Tororo is a sticky food made from grating a yam and mugitoro is a wheat dish made by pouring cold tororo on chilled barley rice. Domestically produced Yamato potatoes that are sticky and sweet are used to create tororo. Tororo is rich in protein and all kinds of minerals.
Depending on when you visit and the seasonal menus, besides the different types of tororo, you can also enjoy different dishes like sanuki udon, curry, and oden.
The restaurant is in a fantastic location overlooking the Sumida River and the Sky Tree. You can also sit on the terrace, overlooking the gorgeous view.
Besides this lunch buffet menu on weekdays, which costs 1,500yen, they also have the Tenku Tororo Buffet for 3,000yen available to you every day, with extra all-you-can-eat items like A fulfilling menu where you get all-you-can-eat tororo, as well as beef steak, sushi, pork steak and other dishes. 
7. もうやんカレー Mouyan Curry [Shinjuku]
Mouyan Curry has been a popular Japanese curry buffet that was only supposed to be available for 2 weeks to celebrate its opening but with its popularity, it has been going on for more than 20 years.
The content of the curry buffet evolves every year and on top of the original curry sauce, there are many more items you can get here. Some of the curries you can get here include Chicken and vegetable curry, level 20 spicy curry and Kyushu spinach curry. There is even a huge range of rice you can get, including spice rice and Maeda rice, which is seasoned rice with black pepper and dashi stock. 
Besides curry, they have many side dishes like tandoori chicken, okra salad and other vegetables. Oh and on top of all that, you get all-you-can-drink soft drinks with your lunch buffet.
All curry sauces are gluten-free and contain no chemical seasonings.
The founder, Chitaro Tsuji, used to be a sports trainer and during his research to make sure the food is healthy and delicious, he came up with these curries. A large amount of vegetables is said to be used in the curries and quite a few of them are gluten-free.
For all of this, the all-you-can-eat lunch is 1,100yen. Besides the all-you-can-eat option, you can also get a curry on its own and even a takeaway. Check out this place to get all the healthy curry your body craves.
8. カオタイKhao Thai [Takadanobaba]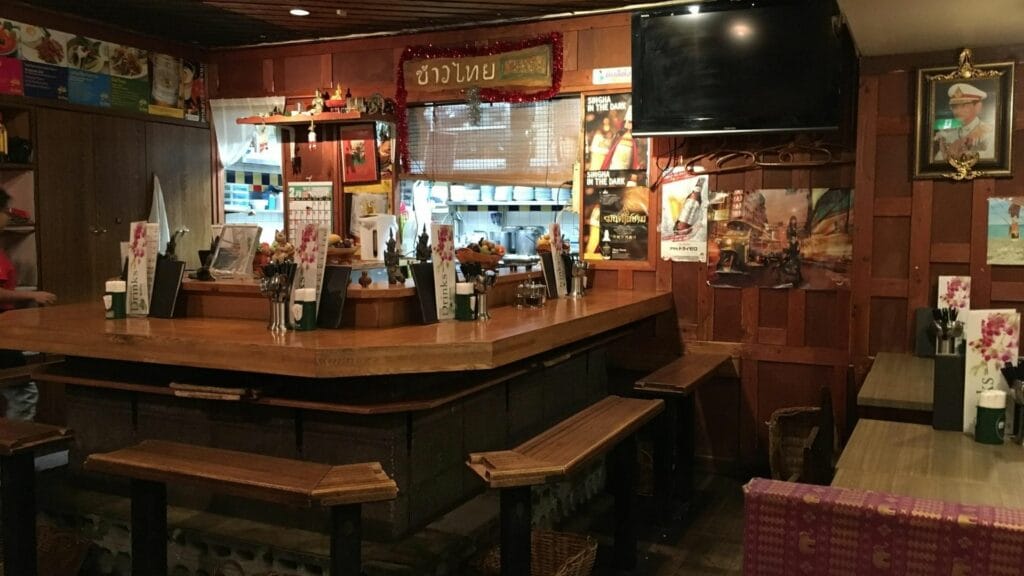 If you like Thai food, you absolutely should come and try Khao Thai for yourself. The taste of the different dishes here is authentic and you get a huge variety of dishes here included in the lunch price.
The menu changes daily, so you won't get tired of it even if you visit multiple times. Usually, you will get 2 types of salad (spicy and normal), 2 types of stir-fried food, 2 types of soup and different curries. The rice used here is jasmine rice and you can also try the Thai-style fried rice (Khao Pat) and Thai fried noodles (Pad Thai). There's also dessert included, which is usually tapioca and corn in coconut milk, refreshing your palate after your meal.
The buffet is filled with vegetables, so you will likely not feel too bloated after your meal. The restaurant has all kinds of traditional Thai decorations, you will feel like you have walked into a different world when you come here. The fragrant scent of spices here will stimulate your appetite.
For the entire buffet for 60 minutes, it costs 980yen. I think it's a fantastic deal and you truly get your money's worth here. I have personally been here a few times and it never disappoints!
9. Nirvanam / 神谷町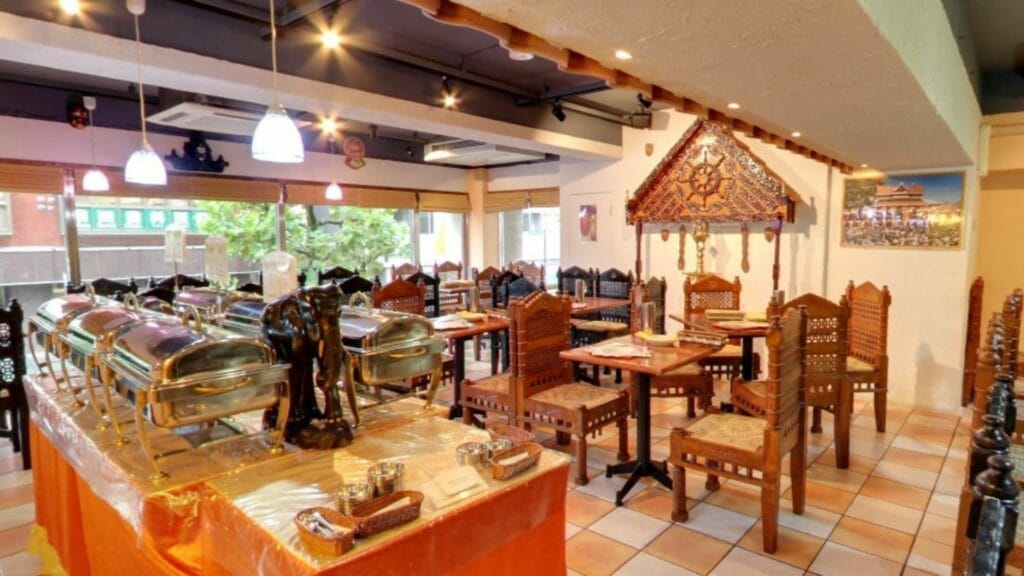 Nirvanam is a great place to visit to get all-you-can-eat South Indian food. The food changes daily and there is a wide variety for you to choose from.
Some of the items you can get here include roasted chicken, mutton curry, mokrai chicken curry, sambal bean curry, saag (vegetable curry with greens such as spinach), tomato coutu (bean curry with tomatoes), and kerala porota, rice. If you are vegetarian, there are usually at least 3 types of vegetarian curries here for you.
To go with your curries, there is nann and rice cooked with spices. On the side, you can also get different salads. The amount of meat and vegetables in each dish is quite massive and if you're unsure what each dish is, don't worry. There are different signs here explaining what each dish is and how spicy they are.
This restaurant offers its authentic Indian curry lunch buffet for 1200yen. There are a few branches of Nirvanam, some within central Tokyo and some outside. Check out their list of restaurants to find the one closest to you!
10. Crayon House [Omotesando]
If you want a healthy option with lots of vegetarian and even vegan options, check out Crayon House in Omotesando. They offer an all-you-can-eat organic lunch, using organic vegetables.
The menu is filled with different organic vegetables and the rice offered here is brown rice. The menu changes daily and some of the dishes you can try here include vegetarian curry, roasted vegetables, spaghetti and salad.
There are table seats, counter seats, and terrace seats inside the store, and at the back of the terrace, seats is a vegetable market. You can come here and buy some organic vegetables after your meal.
Lunchtime is almost always very crowded. The lunch buffet is 1,500yen for adults and 1,296yen for 7-12 years old. Come by Crayon House for a healthy and filling lunch. 
11. New Nanay's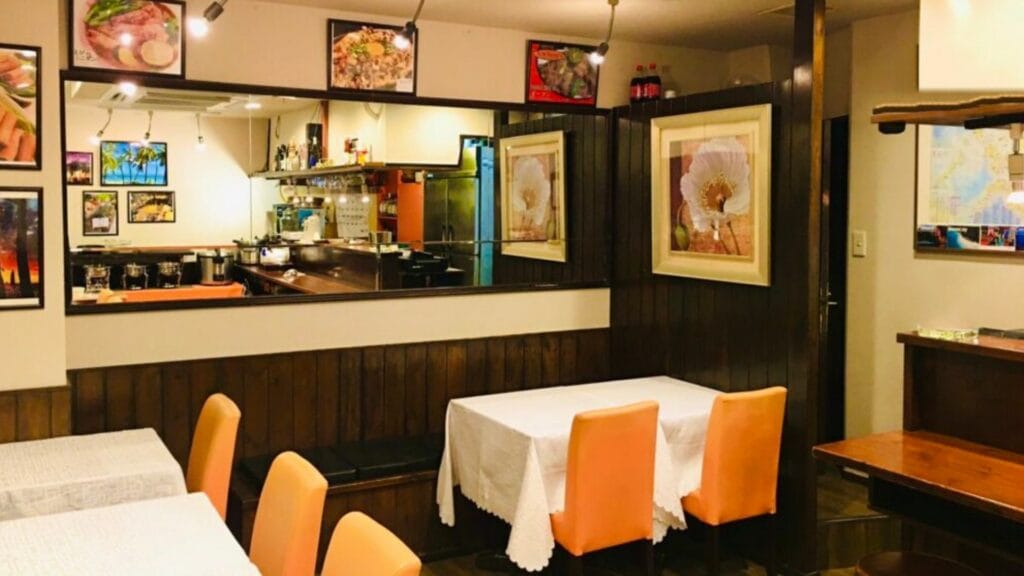 Authentic Filipino food isn't very common in Japan but here's one that will surely satisfy your hungry stomach. New Nanay's has been around for 17 years in Roppongi and it has catered for the Philippine embassy over 20 times.
On weekdays, New Nanay's offers an all-you-can-eat deal, where you can get all kinds of incredible dishes, from meat dishes and vegetable dishes to stir-fries and curries. There are also dishes like salad, Filipino fried rice and fried noodles to go with your main dishes. One of my favourite dishes here is Caldereta. It is a meat stew made with goat, beef, chicken, or pork, cooked with vegetables like tomatoes, potatoes, peppers and liver paste.
Filipino food is very flavourful and trying out all these dishes at the buffet lets you dip your toes into this world of different tastes. Come by during lunchtime on weekdays and get everything here for around 1200yen.
12. Aladdin [Roppongi]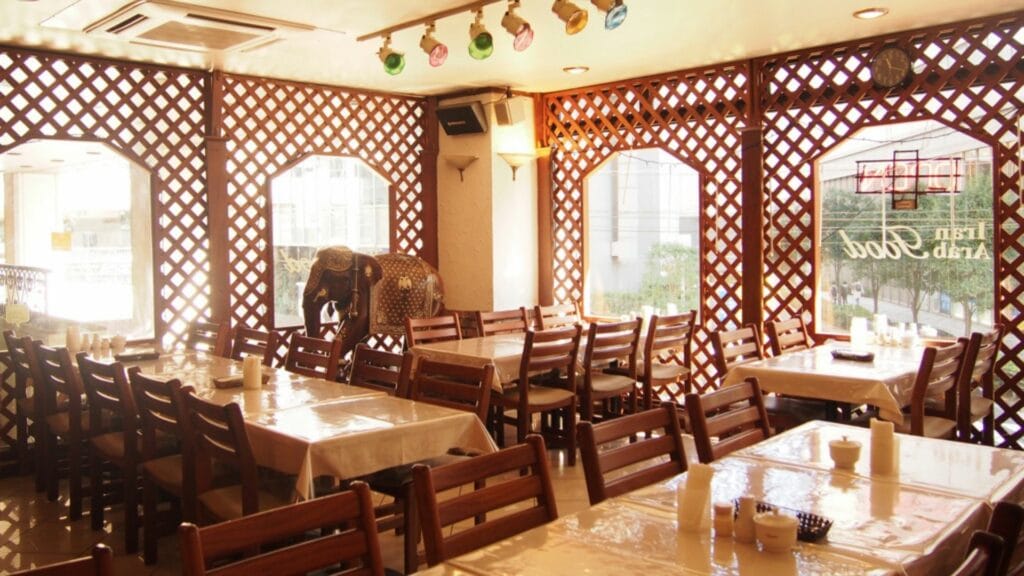 Here is another rare cuisine that you might not come across very often in Japan. It is Persian cuisine. The dishes here are prepared by chefs who have worked at overseas hotels and restaurants.
There are about 15 kinds of dishes like curry, stew, rice, salad, and dessert. The food here is all about vegetables and beans rather than meat, so it's very healthy. One of their signature dishes here is the tomato-based stew, which is often eaten in Iran. Polo, which is the Middle Eastern version of Biryani, is another fantastic dish to try here. Since beans are often eaten in the Middle East, you can find a lot of chickpeas, red beans, onions and parsley used in the dishes here.
Not just on weekdays but this buffet is also available on Saturdays for 1,200yen. It is a great meal to have with plenty of vegetables for you to enjoy.
—
What do you think about these all-you-can-eat places in Tokyo? A lot of restaurants, even the high-end places, offer amazing lunch deals and lunch courses. Take advantage of them and enjoy a great and filling meal for yourself. If you get a chance to check them out, let us know what you think about them.