Travelling to Japan for the first time? Need some guidance? Well, here's the Japanese resources can need for Japan. Find out costs, things to do, where to stay, options to get around and more. Right here, right now. 
Find out more about Japan travel here: Shopping in Japan, the best souvenirs to buy in Japan, nature in Japan, camping in Japan, overnight & day trips from Tokyo, Top museums to visit in Tokyo, Local neighbourhoods in Tokyo and beaches near Tokyo.

One of the best ways to explore Tokyo is to visit the local areas and immerse yourself in the local culture. If you want to explore local areas, we have created scavenger hunt adventures personalised to your interests, filled with fun facts, clues and puzzles. If you're curious, you can check out the games here!

Check out the Flip Japan Games here!

Japanese resources
Planning Your Japan Trip
Are you planning your first trip to Japan and you need some help organising your days, then these are the websites and apps you will be needing to plan ahead.
Google My Maps- Start your trip by planning and mapping the locations you would like to visit. This allows you to keep track of all the things you want to do, the events you wish to attend, the perfect places to eat and exactly where you dream to be. To plan your entire itinerary, this is what you need.
Accuweather- Accuweather is the best place to check out Japan's weather, both for hourly forecasts and for forecasts for up to THREE months in advance. Find the hourly forecasts particularly helpful in the rainy season and in summer where there could be a few different weather conditions in one day.
Sakura (Cherry Blossom) Weathermap- As the cherry blossom festival only goes for a few weeks, you must be obsessed with the cherry blossom blooming schedule in order to see them. Full bloom is the best time to see the blossoms, however, this period of time only lasts for a few days, making it super tough to plan for! As meticulous as these trackers are, the weather is unpredictable, so you will need to keep track of the blooming schedule pretty much up to the day you plan to see the cherry trees.
Koyo (Autumn Leaves) Forecast- Thankfully, the koyo season is quite a bit longer than the sakura season, spanning 1-2 months. You also don't have to worry about "full bloom" which leaves a lot more breathing room in your travel plans! The exact and perfect place to check out when and where you can experience the breathtaking fall of the colourful autumn leaves.
Japan Guide's List of Japan's National Holidays- You probably want to avoid Japan when the locals are out to play, so make sure you check out this list of Japanese Public Holidays! Golden Week also known as Ōgata Renkyū is an especially busy time that is highly recommended you avoid, due to the many holidays back to back.
JNTO Travel Guides- Japan National Tourism Organization (JNTO) is a government body whose aim is to promote Japan internationally as both a leisure and business travel destination. So the guidance here is perfect for all kinds of occasions of your trip whether you're visiting with family or friends or you're here for a necessary business meeting.
FLIP Guide's Japan Travel Assistant- If you need a travel assistant to help you with your tour to Japan, then this is the place to meet your assistant and make your journey fun and exciting! Explore all the stunning sights, events and breathtaking locations of Japan.
Exploring in Japan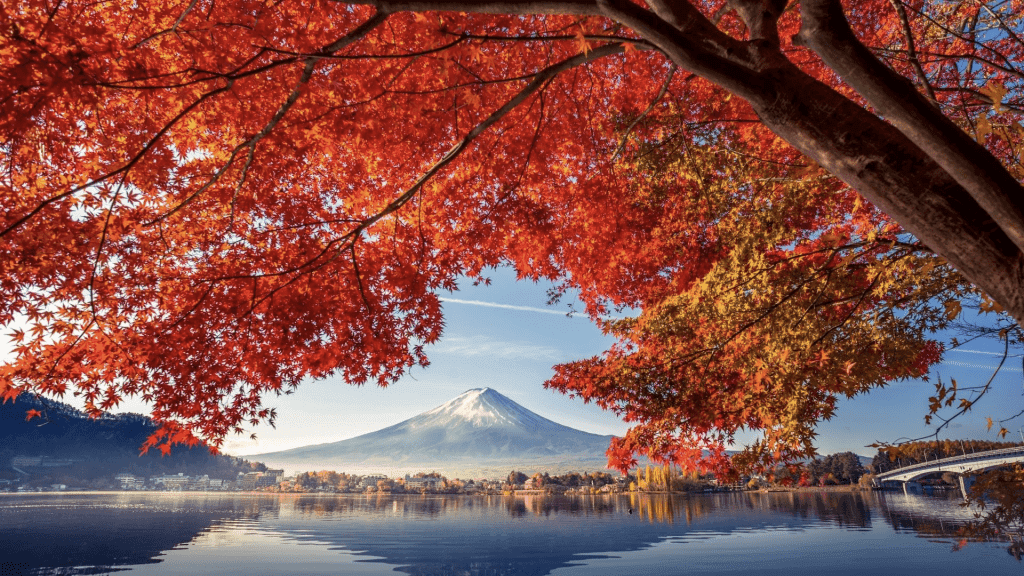 To explore and get around Japan without any delay and trouble, these are the websites you must check out.
Japan Direct- Japan Direct is the itinerary mobile app to visit Japan. It helps you find the best route to travel like a local in Japan. If you have a Japan Rail Pass, no problem! Without any additional cost, you can find routes made for you. No pass? No worries, you can specify which services and routes you want to use like private railway or airport shuttles. Once you've found the most compatible route for you, you can easily add it to your favourites for direct access when offline.
Google Maps- Whether you need directions or need to check the maps or check out local businesses, then this is the place for you. Offering satellite imagery, aerial photography, street maps, 360 panoramic views of streets, real-time traffic conditions, and route planning for traveling by foot, car, bicycle and air, or public transportation.
Japan Rail Pass- Japan Rail Pass also known as the JR Pass is made specifically for overseas and international visitors. Valid on all major forms of transportations provided by the JR Group in Japan and sold by Japan railway groups.
Japan Guide's complete guide to the Shinkansen (Bullet Train)- This guide has everything you need to know about riding the shinkansen!
Japan Guide's Complete Guide to Japan's Highway Buses- Highway buses are a cheap mode of transport and sometimes a more convenient alternative to taking long, tiring trips.travelling becomes more convenient and cheaper via bus than by train, especially considering heavy luggage. That way you don't have to carry bags around whilst trying to change trains multiple times!
XE Currency- Everyone needs help with currency. XE Currency, Best known for its online currency converter application offers exchange rate information, international money transfers, and other currency-related services via its website, mobile apps, and other online channels, offers the assistance you will be needing on your visit to Japan.
Google Translate/ Offline Japanese English Translator + Bilingual Sentences (App)/ Waygo Translator & Dictionary by Translate Abroad (App)- Most of you have probably used translation apps and websites such as Google Translate at some point. If you travel to Japan whether it is a business trip ,sightseeing or culture exploration journey, it would be great if you can have a personal interpreter to help you communicate with the local people. However, most of the time that won't be available. Well, the good news is that these apps will be perfect for communicating with and meeting the locals!
Things to do in Japan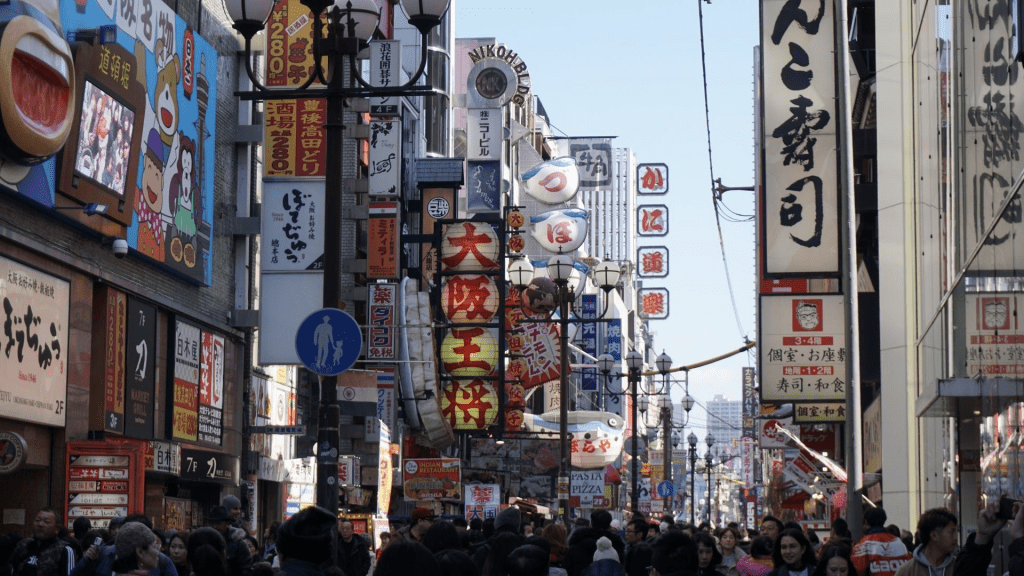 If you want your trip to Japan to become an adventure and to have the best time of your life, then these are the guides you must follow for all your favourite locations, events and activities.
JNTO Guide (Things to do)- Here you can find inspiration for your Japanese cultural holiday. Discover the many events and festivals, temples and castles, theme parks and hot springs, beaches and outdoor activities that Japan has to offer.
Japan Guide- Explore Japan and find your dream location with the help of this Japan Guide. Whether it's a two day trip or a two weeks trip, Japan Guide is the place for you to get the guidance you need for cultural, historic or relaxing destinations.
FLIP Guide's Tokyo Guide- If you're planning to visit Japan's favourite and capital city, then this is the guide for you. Following this you can get all the instructions you need to see what you can explore in Tokyo.
Japan Guide's Event Calendar- Need help to find out the best events around Japan. Japan Guide's Event Calendar has it all planned for you! Plan and discover the many events you could attend, just through this perfectly built Event Calendar.
Inside Japan's (Top 10 things to do)- Bored? Don't have a clue where to go or what to do? Inside Japan's Top 10 things to do list has it all listed for you. Choose your desired destination and experience the wonders of each location.
Japan Visitor's Cities Guide- Find detailed information (history, attractions and accommodation) of the cultural cities of Japan.
Rough Guide's Japan Travel Guide- Not only is it available online as a blog but it is also available in the book world as an ebook.
Audley's Japan Travel Guide- With their expert guidance, you can plan your next activity in the cultural country of Japan, from anywhere in the world.
FOOD (WHERE TO GRAB A BITE)
You're new here and you have no idea where to get the food that you're craving, with the help you need with these guides, you can find absolutely any cuisine right near you.
GuruNavi- Being Japan's leading gourmet and restaurant guide, here you can quickly search for restaurants in a variety. Restaurants, cuisine, location nearest station or budget, everything is included!
Japan Guide's Complete Guide for Food and Drink- Dining out in Japan, dishes and drinks as well as regional food guides. Discover how you can enjoy your favourite cuisine in Japan.
Japan Travel's Guide for Places to Eat- This guide is perfect for when you want to choose a variety of cuisines. Whether you're craving American, French, Indian, Italian or just want to go out for a cup of coffee, this is the place you should be at.
JNTO Food and Drink Guide- Here you can explore how you can experience Japan's rich food and drink culture. You can discover either by your top interest or by top recommendations or you can follow their cuisine guide to help you along the way while you're staying in Japan.
Accomodation in Japan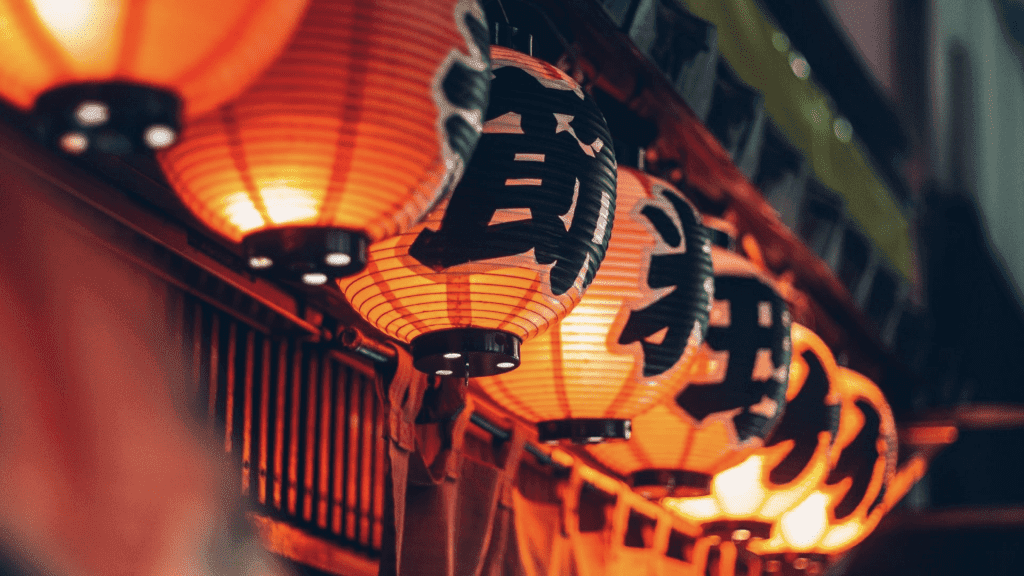 Looking for a convenient place to stay at by yourself, with your family or friends? Here are the places you should select your options from!
Japanican- Japanican being the most helpful for booking luxury accommodation as well as tours and activities, are especially good for booking ryokan stays, expensive traditional dining experiences and off the beaten track experiences. They are not likely to be your cheapest option, but they offer a lot of experiences that are not listed on more western-based websites.
Booking.com- Being the most cheapest and convenient option, here you can decide where you would like to stay, whether you're by yourself, with your friends or your family.
Trivago- Trivago helps you to search up where you should stay whilst exploring Japan. Having a hotel search with an extensive price comparison, allowing you to decide which option is the best for you.
TripAdvisor- If you require advice on where to stay and are looking for some of the most convenient deals, then this is where you should be. TripAdvisor provides you with the best deals each month, letting you plan when it's the most affordable for you.
EMERGENCY in Japan
Need medical guidance? Need help finding emergency contacts in a panic? These are the perfect guides to get you your detailed information.
Japan Travel (Emergency Contact Information)- Here you can find and save the numbers and contact details you would be needing for when something goes wrong. Not only can you find emergency numbers, you can also know what to do when something goes wrong.
JNTO Medical Care Guide- JNTO's Medical Care Guide is the best place for you if you are looking for medical care and guidance on your tour in Japan.
Now if you ever want to meet Japan, you will be ready to take this adventure with this perfect guide. 
Find out more about Japan travel here: Shopping in Japan, the best souvenirs to buy in Japan, nature in Japan, camping in Japan, overnight & day trips from Tokyo, Top museums to visit in Tokyo, Local neighbourhoods in Tokyo and beaches near Tokyo.
Stay tuned for more information about Japan travel, Japanese culture, moving to Japan, living in Japan, Japanese language and more.