Looking for an untapped treasure to explore this weekend in Tokyo? Then you might want to check out this Kinshicho area guide! Let me guide you through this lovely spot in this vast city which can easily be accessed by train through the Chuo-Sobu line, the Hanzomon line, and the Sobu line.
Situated in East Tokyo, specifically in the district of Sumida City, is the area of Kinshicho. In a few words, it is a very green and charming neighbourhood with lots of entertainment options, cafes, and restaurants.
Kinshicho is not only conveniently located next to well-known tourist attractions such as the Tokyo Sky tree but is also an excellent place for some shopping therapy, nature strolls, and Japanese cultural activities. Likewise, if you are a fellow music enthusiast, Kinshicho will not disappoint you.
One of the first things you will notice once you exit Kinshicho station is an immense, hovering golden ring, a work of art designed by the American artist Loren Madsen. This monument entitled 'Echo' represents the region's musical connections, with Sumida's Triphony Hall hosting the New Japan Philharmonic Orchestra, alongside diverse concerts, and performances.
Having said that, let's get into all the fun activities and sceneries in Kinshicho.
What to do in Kinshicho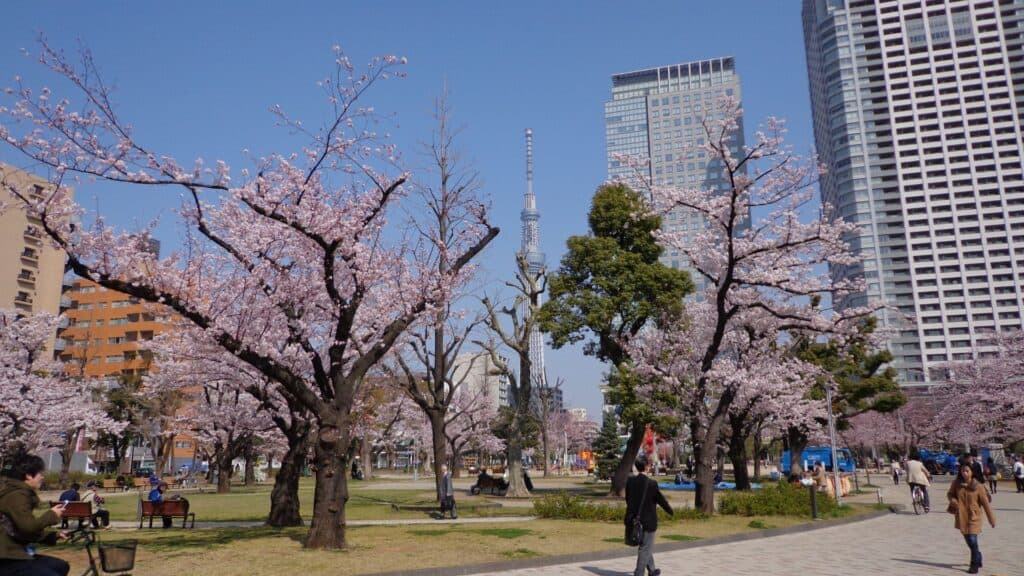 One of the many things you can plan to do in Kinshicho is (if the weather allows) a little picnic at Kinshi Park, which is especially beautiful during the sakura (cherry blossom) season. It will feel as if you have been transported into one of those mesmerising spring anime scenes with all the cherry blossom petals floating in the air. Moreover, if you are in the mood for some physical exercise, you can check out the sports complex inside the park or use the park as a spot for light running or jogging. A colourful playground is also there for children to play in and waive off some energy.
Another green realm worth the visit is Oyokogawa Shinsui Park, also known as Oyoko Waterside Park. This park is a great spot to take a post-lunch stroll and relax in nature. Little did you know, this park even has designated fishing ponds for you to enjoy!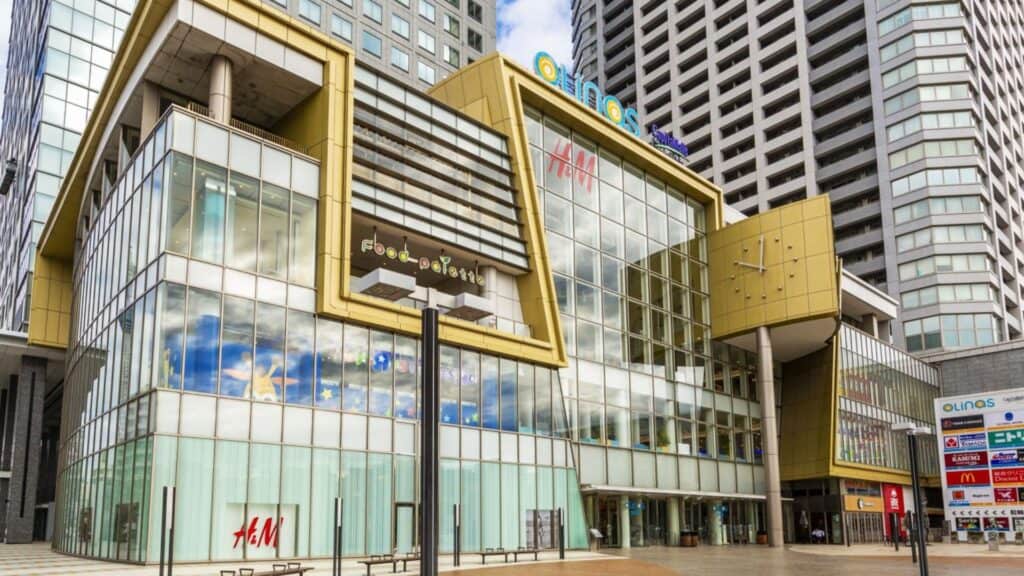 Now, suppose you are looking to do some shopping. In that case, Kinshicho has a variety of department stores and shopping hubs, including the Olinas Mall, Arkakit shopping complex, a Termina Department store, a Marui Department store, and a big PARCO centre. Another great place for entertainment is the Toho Cinemas located inside Parco, where you can catch up on all the new movies finally being released since the COVID-19 pandemic.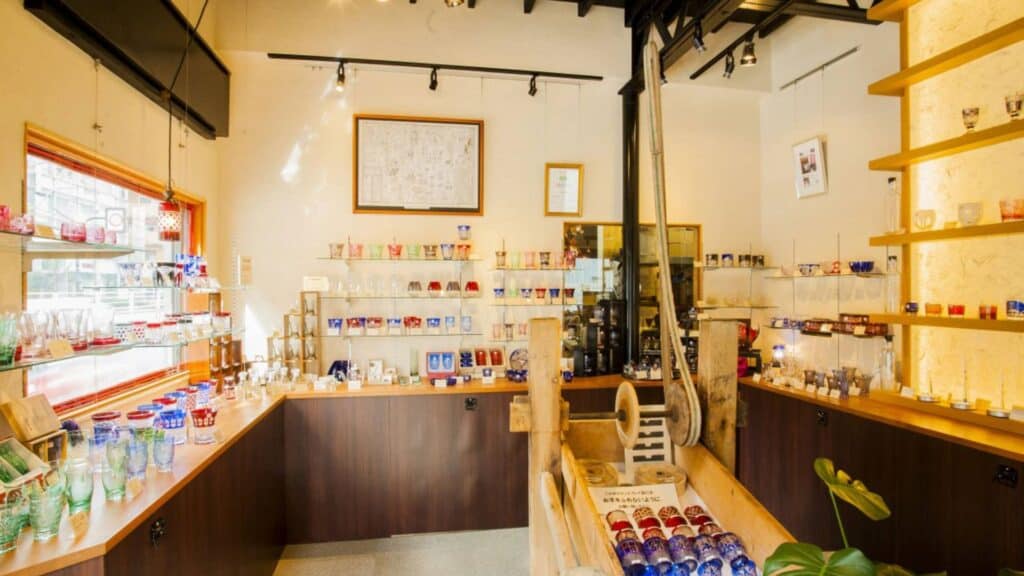 As for traditional cultural activities, you must visit the Sumida Edo Kiriko Museum of glass arts, curated by local artists. You can purchase unique creations and even fabricate your own original pieces by joining one of their 'experience' classes. These take place every Tuesday to Saturday (excluding holidays) with multiple times available. One Adult ticket for a 90-minute class costs 4,000 yen, whereas children's tickets cost 1,400 yen for an hour-long experience. The museum and shop are open from 10 am to 5pm every Tuesday to Saturday. To stay updated on admissions and fees, please check out their official website for more information.
Last (but definitely not least) in this category is the Kameido Tenjin Shrine. The shrine is famous for its beautiful wisteria flowers, which remain in bloom from Haru (spring) to Natsu (summer) season. A festival is held at the shrine annually to celebrate and admire the wisteria's fluorescence.
Where to eat in Kinshicho
Kinshicho does not just have fun activities but is also home to multiple trendy cafes as well as Western and Japanese restaurants.
Tommy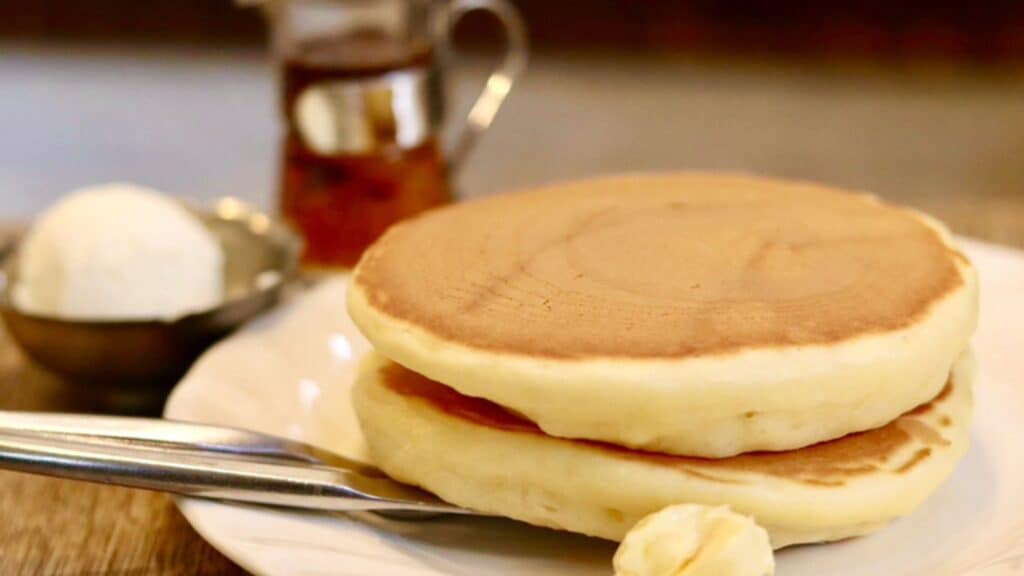 One such cafe is called 'Tommy' [トミイ], which is open every Tuesday to Saturday from 10am to 5pm. Here you can enjoy an assortment of coffees, juices, different snacks, and their speciality pancake sandwiches!
Café Knit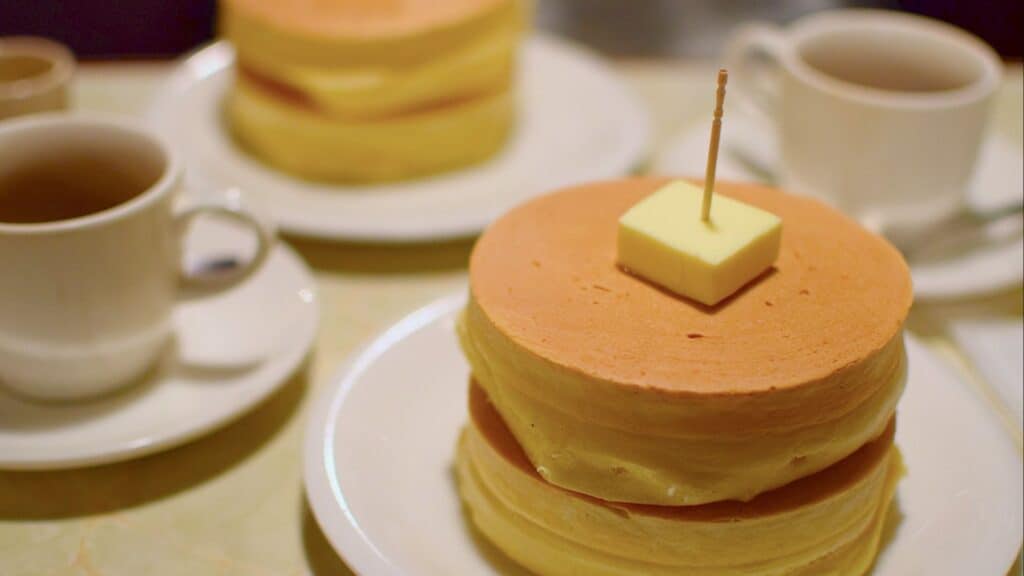 Another café worth the visit is Café Knit [ニット] which serves a range of delicious meals, drinks, desserts and snacks. The interior design reflects a vintage/chic/cosy atmosphere with warm-toned ceiling hanging lights, maroon sofa seats, and decorative plants.
Craving an American-style burger and fries? Then I assure you that Shake Tree Burger & Bar will be calling your name. This relaxed restaurant serves yummy burgers, fries, milkshakes, and much more! It opens every day (except Mondays) from 11am to 8:30pm.
Toriki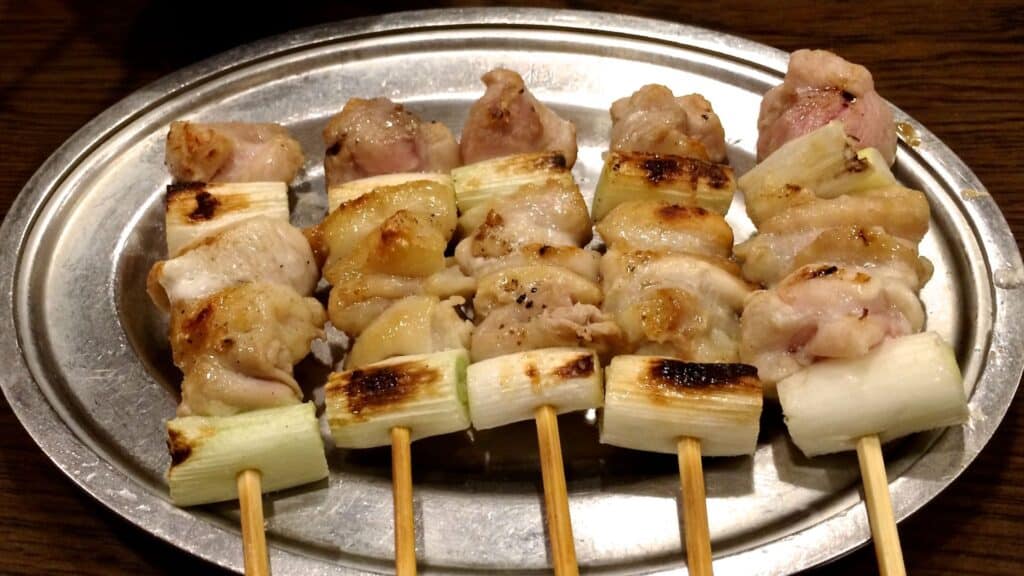 However, if you are in the mood for some Japanese food, you can check out 'Toriki' [とり喜], which specialises in 'yakitori,' which are delicious char-grilled meat skewers. Keep in mind that this restaurant only opens at night from 5:30pm to 10:30pm, so if you want to avoid rush hour on the train, this would be a perfect dinner spot to hang out.
Yakiniku Kokokara Kinshicho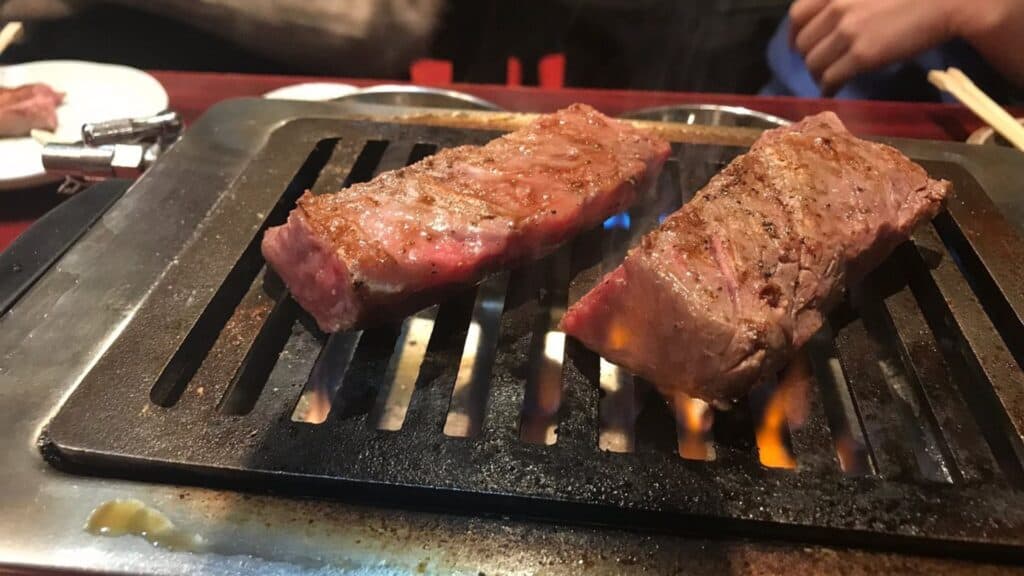 Similarly, a great barbecue-type restaurant option that also opens at dinnertime is Yakiniku Kokokara Kinshicho. This place specializes in wagyu beef but also offers a wide range of meat options and vegetarian dishes for you to taste!
Accommodations in Kinshicho
Tobu hotel levant
Tobu hotel levant is a few minutes from Kinshicho train station, offering elegant rooms with air conditioners, free Wi-Fi and flat-screen televisions, and both Western-style and Japanese paid breakfast options. If you like a room with a view, you can choose to enhance your stay by selecting a room overseeing Tokyo Skytree tower.
Children aged 5 and under can stay at the hotel for free as long as they are accompanied by an adult. In fact, your kids (or yourself) might be happy to learn that the hotel provides a free-of-charge shuttle service to Tokyo Disney theme park. Other facilities include parking spaces, two restaurants, laundry services, and a 24-hour front desk.
Address: 1 Chome-2-2 Kinshi, Sumida City, Tokyo 130-0013
桜スカイホテル Sakura Sky Hotel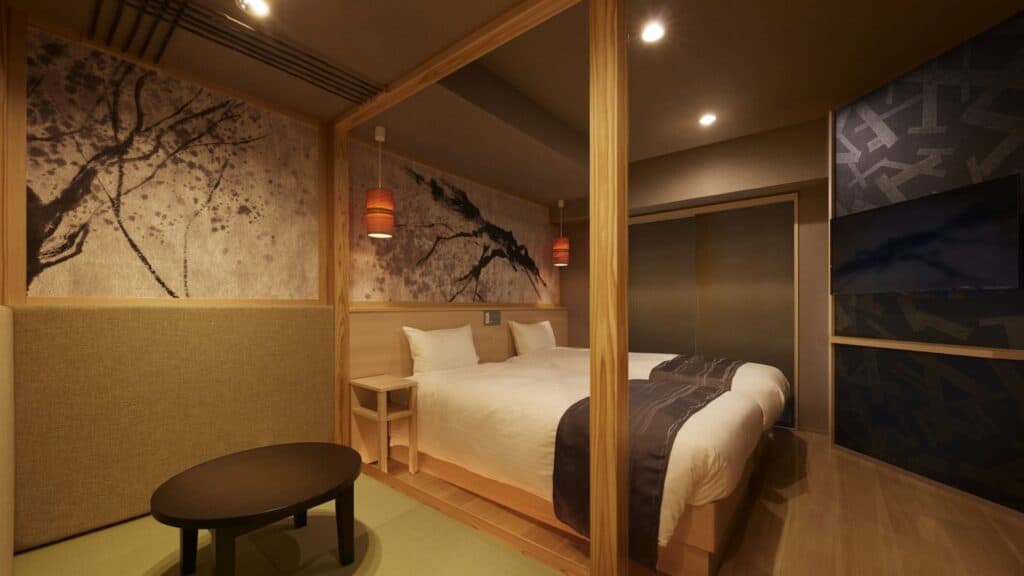 Sakura Hotel is a unique accommodation blending traditional Japanese-style interior designs with modern elements. It is just a short 5-minute walk from Kinshicho Station (south exit) and a couple of kilometres away from popular destinations such as Tokyo Skytree and Edo Tokyo Museum. Amenities include air-conditioned rooms equipped with flat-screen TVs, coffee machines, a minifridge, and free Wi-Fi. There is also a 24-hour front desk, laundry services, luggage storage space, breakfast, and family room options.
Address: 4 Chome-9-3 Kotobashi, Sumida City, Tokyo 130-0022
—
So, whether it is your first or fourth time exploring Tokyo, make sure to save some time for exploring the Kinshicho neighbourhood and all it has to offer. We hope this blog serves as a useful guide for your next escapade and if you have any questions do not hesitate to contact us on any of our social media platforms!
Pro tip: if you happen to need some last-minute omiyage (souvenirs) to take back home, Kinshicho will not let you down with all the shopping complexes and commercial streets. You can also check out Tokyo Sky Tree as it not only packs impressive views but also features a multistory mall with a wide range of modern and traditional shops.