Flip Japan Tour
Local Tokyo Food & Drinks- Walking & Bar Tour
Tokyo has a fascinating local scene that you should experience first-hand! Get ready to spend the evening chatting, meeting new people & discovering hidden places and spots in Tokyo! 🍻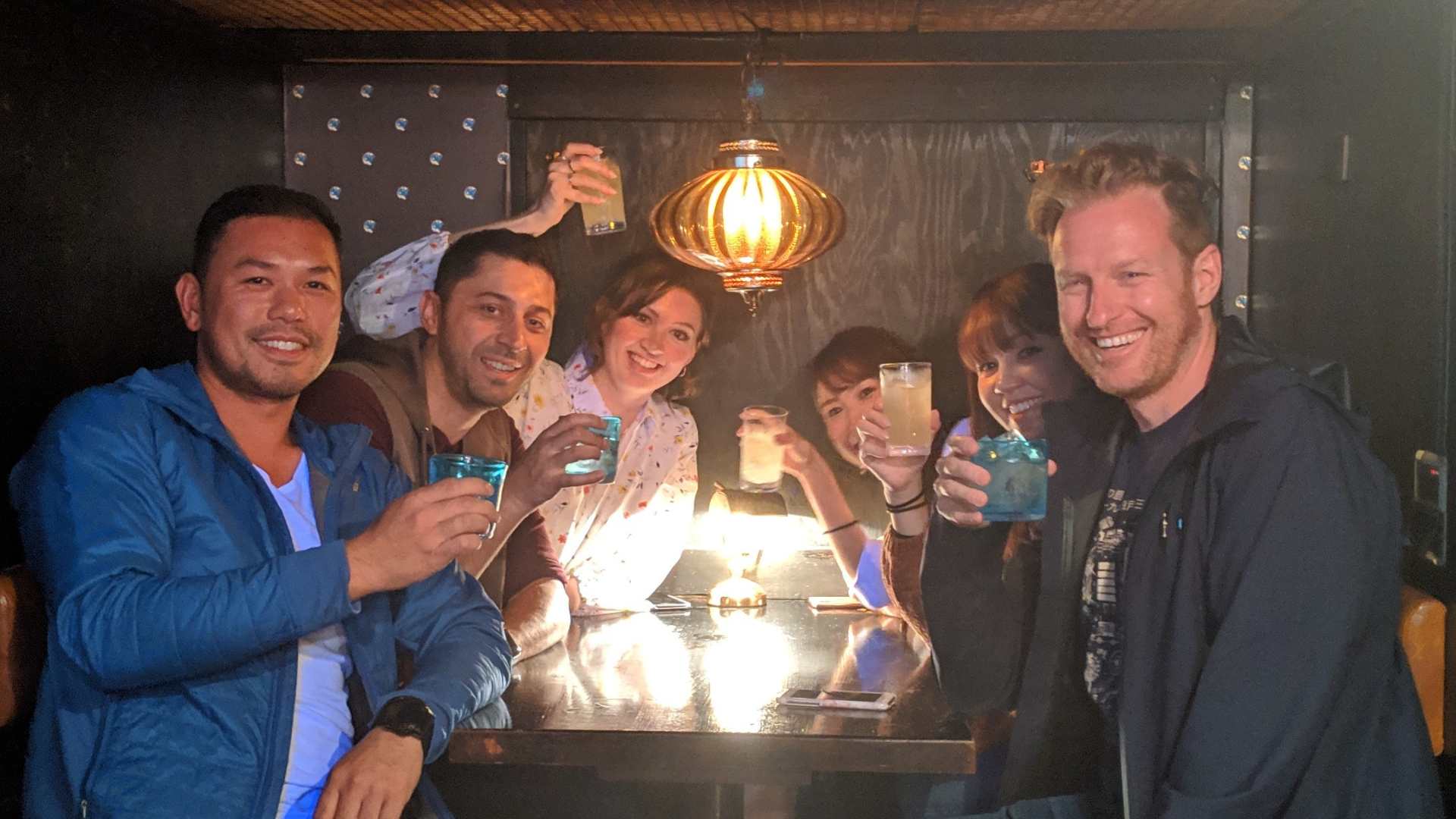 Experienced & knowledgeable Guide
Get insights & tips about the ins and outs of Japan
Memorable & Unique Experience
Create special memories through original perspectives
Explore with New Friends
Get ready to meet and hang out with locals and fellow travellers
What's included
🍹 Drinks
You will receive one free drink at every spot we go to!
🍙 Food
You will receive one dish at every spot we go to!
What you'll do
Tokyo has so much to offer and one of the many incredible things you can do is to immerse in Tokyo's nightlife!
During our barhopping tour, we will visit three to four restaurants, bars and clubs in total. If you want to continue with your night, we know a lot of places we can recommend to you.
You will get a free shot at every spot! Most places that we visit will have delicious food options, so make sure to come hungry and thirsty 🙂
Tokyo has a fascinating nightlife scene that you should experience first-hand!
Get ready to spend the evening chatting, meeting new people & discovering hidden bars and spots in Tokyo!
Where you'll be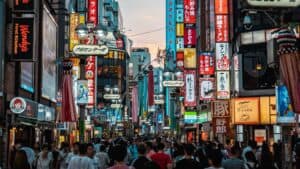 Each spot we bring you to is different and fascinating, where you can immerse in the true and deep side of Japan. We won't visit chain outlets or expensive bars that may rip you off. In fact, many of the places we are eager to introduce you to are ones that you can't find easily.
We have spent months exploring Tokyo and have discovered many amazing places tucked away in little alleys or neighbourhoods that aren't visited enough.
Flip Japan Team
Who are we?
⭐️ Featured on & Guided for 4xEmmy Award Winning TV show, Global Passport!
⭐️ Travel agency, events & marketing company founded in 2016
⭐️ Partnered with 300+ Local Businesses
⭐️ Welcomed 3500+ Guests from 25+ countries
In a city like Tokyo that gathers so many people from all walks of life, it's incredibly fun meeting new people, and it's even more fun to explore Tokyo together with them.
Working closely in the industry of tourism and events, we have explored so many awesome popular as well as local places all over the city and I thought, why keep these amazing places to ourselves?
Come and join us on an amazing time around the city and uncover a different side of Tokyo!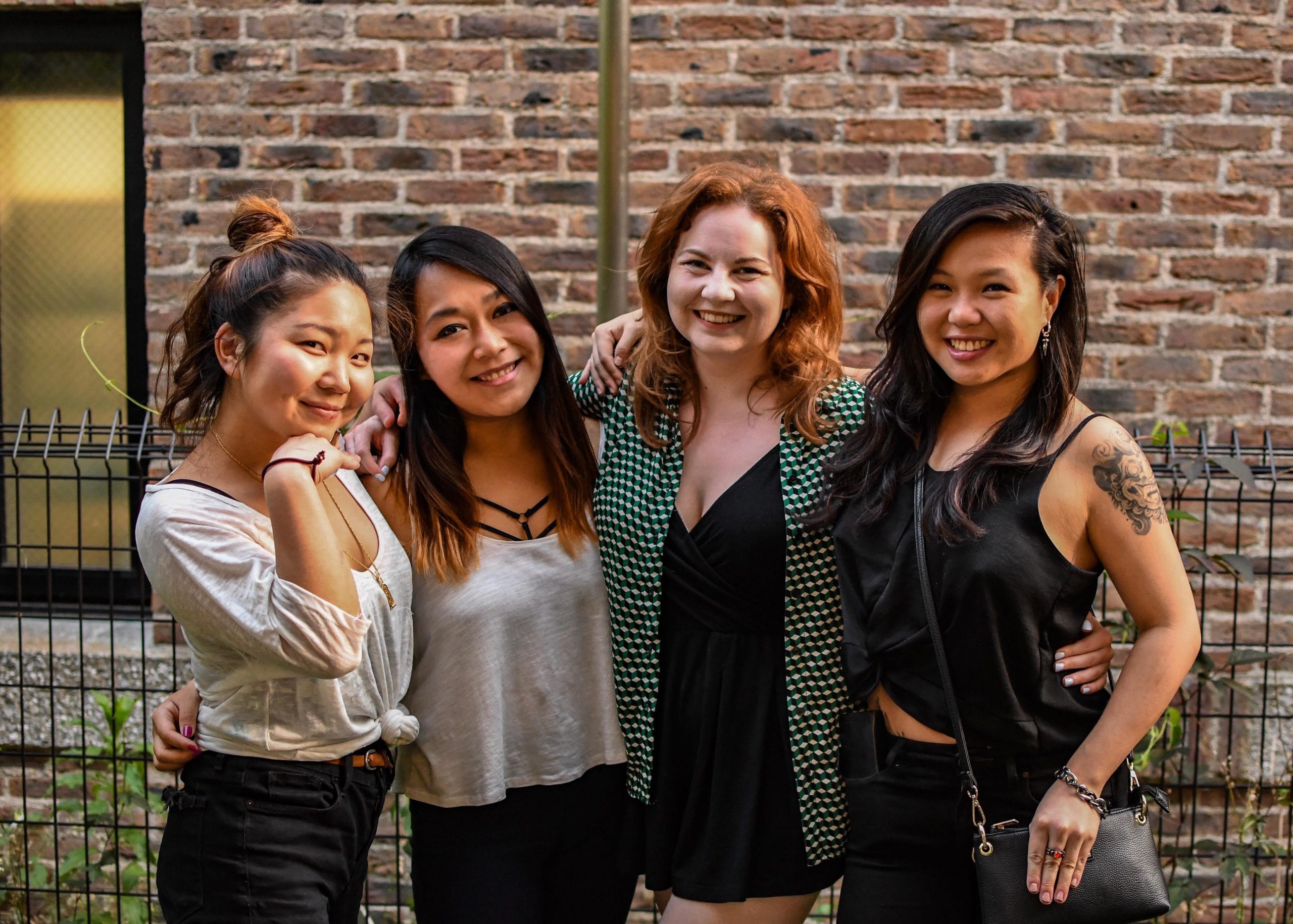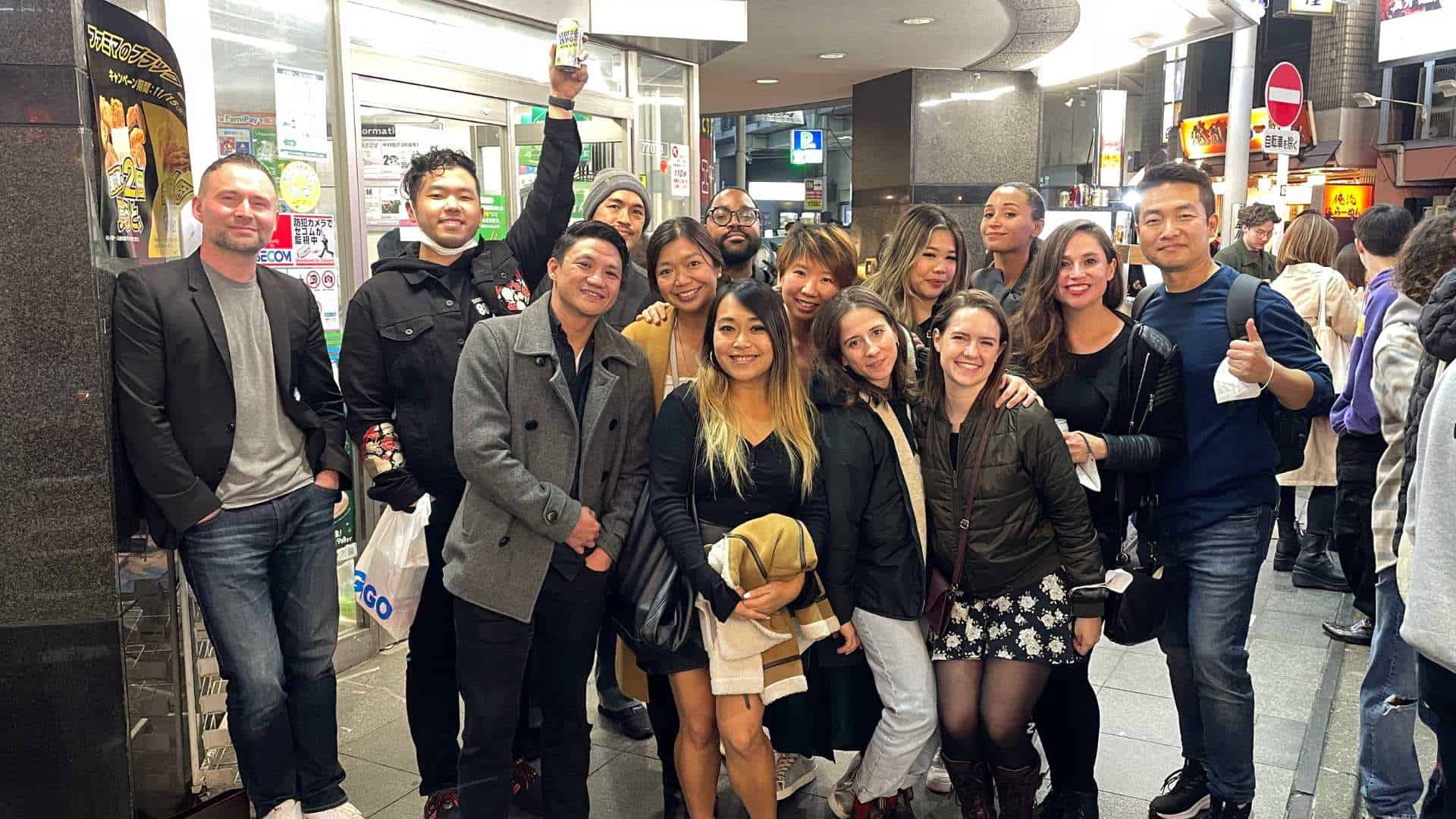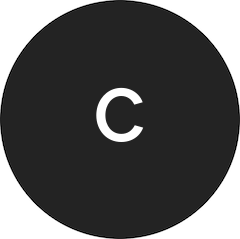 My boyfriend and I had a wonderful time, this experience ended up being our favourite night in Tokyo! Alex was a wonderful guide that was friendly and engaging. We would definitely recommend it.
Es ist eine schöne Nachtleben Tour. Unser Guide Alex war sehr bemüht und hilfsbereit, ging außerdem auf die Wünsche jedes einzelnen ein! Ich habe 3 Bars besucht die ich alleine nie gefunden hätte. Die anderen sind noch in eine weitere Bar gegangen. Beim Abschied waren alle zufrieden.
This was a nice, grown-up bar crawl. Average age of the 12 people in our group was maybe mid-30s. The dinner at the izakaya was really good, and a fun informal way to meet others who signed up. We then went to a few bars that were all interesting and unique. They were places I may not have gone into on my own, but I was glad we had a guide to take us in. Part of our group continued on to the club after the bars; part of our group went home. Everyone had Pocari Sweat in the morning... fun times!
You will spend an awesome time. Be ready to eat, drink, and party. I would highly recommend to book it, even if you are by yourself. Our guide Alex, was also very friendly and welcoming and made sure we were okay the entire night.
This tour is intimate and fun. Everyone on the tour were friendly and outgoing. We stay way past the tour time slot with our new mates
This was one of the best experiences I've had on Airbnb. Alex was a super host that made our experience super memorable. He was attentive to everyone in the group and had great knowledge about the nightlife scene of Japan. He made sure each person was comfortable and having fun. I would recommend this experience to anyone looking for epic night out in Japan.
10/10 recommend. The experience is worthwhile. The food is excellent, and the different locations each offer a unique vibe that gives you a glimpse of the wide variety of nightlife the city has to offer.
Venese was AMAZING! We had so much fun! The food was so yummy and the places we went to were super cool. I would do this again!
What a great night out in Shibuya! Venese was an excellent guide and great conversationalist! Being a solo traveller, I wouldn't have the confidence to go to bars by myself so this was a great way to meet people and explore the night life! If the conversation ever lagged, Venese was able to easily ask questions to make us all feel at ease. Also, the rock bar was SO cool!
Great food and drinks tour. Tried the best Gyozas at this hard to find spot and met the most coolest people on this tour. Venese was a great guide.