There was a time when 2023 seemed so far off in the future, but it is now here! A new year is here, which means new exciting events, concerts, festivals and long-awaited openings! Let's take a look at the new attractions in Tokyo that you should look forward to in 2023!
Among these, the opening of a Harry Potter theme park in Toshimaen, an exhibition that brings the world of Jurassic World to life, and the first Cirque du Soleil performance in Tokyo in five years are scheduled to happen. And of course, Team Lab Borderless is set to reopen in spring 2023.
Make sure to check the official websites to find the most up-to-date information on these new attractions in Tokyo!
1. Haneda Airport Garden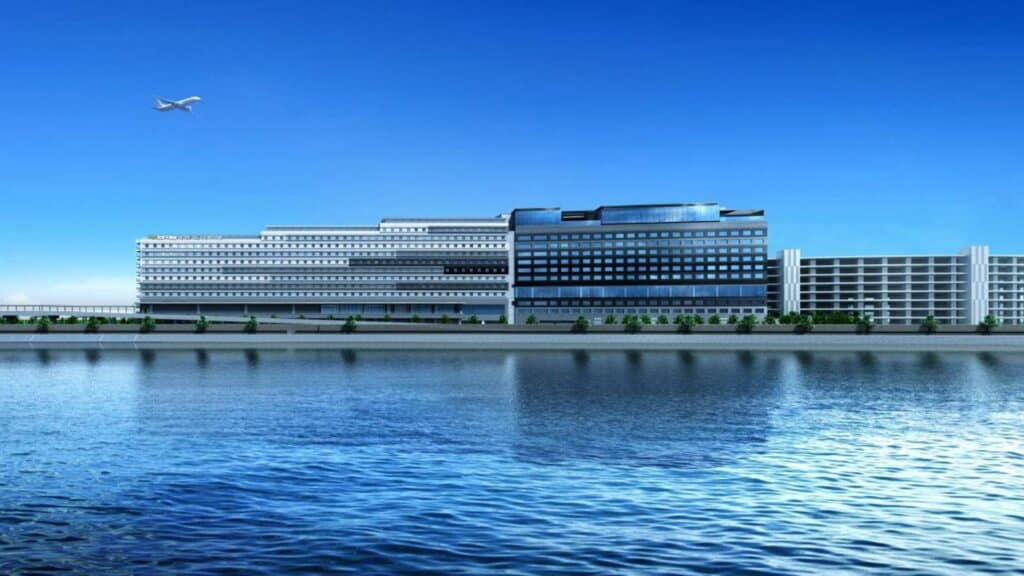 羽田エアポートガーデン
Open: 31st January, 2023
https://www.shopping-sumitomo-rd.com/haneda/shopping/
The full opening of the Haneda Airport Garden, directly connected to Haneda Airport's Terminal 3 (international flights), has finally been confirmed, having been postponed due to COVID-19.
Two brands of airport hotel directly connected to the terminal, a luxury type ('Hotel Villa Fontaine Premier Haneda Airport', 160 rooms) and a high-end type ('Hotel Villa Fontaine Grand Haneda Airport', 1557 rooms), opened on 21st December 2022.
In the same building, different unique facilities will open, such as the "Sumitomo Fudosan Shopping City Haneda Airport Garden", a commercial facility with about 80 shops, and the "Natural Hot Spring Izumi Tenku no Yu Haneda Airport", where you can view aircraft from the open-air bath.
2. Cirque du Soleil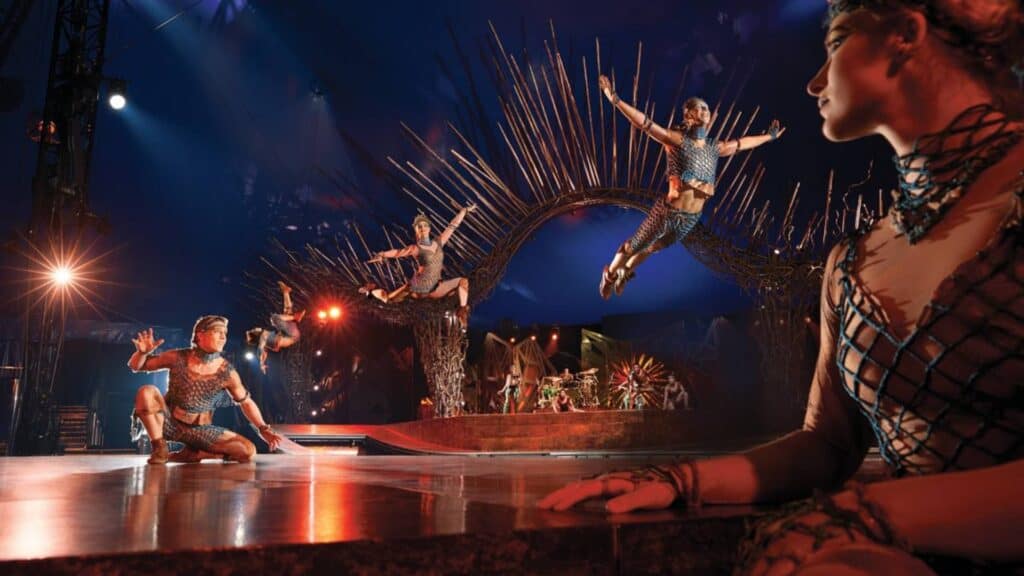 シルク・ドゥ・ソレイユ
Open: February 2023
Cirque du Soleil will return to Japan in February 2023 after an extended break due to COVID. This season's tour will be 'Daihatsu Alegria: New Light', a revamped version of the show first performed in 1994.
Alegria is a 135-minute show, featuring a series of spectacular performances, including acrobatics, aerials and fire dances. It is a fantastical and profound story of an artist who overworks his body to the limit in a kingdom that has lost its former glory.
The show opens in Odaiba on Wednesday 8th February 2023 and runs until Sunday 4th June. It will be followed by an Osaka tour, scheduled to start in July.
3. Tokyo Midtown Yaesu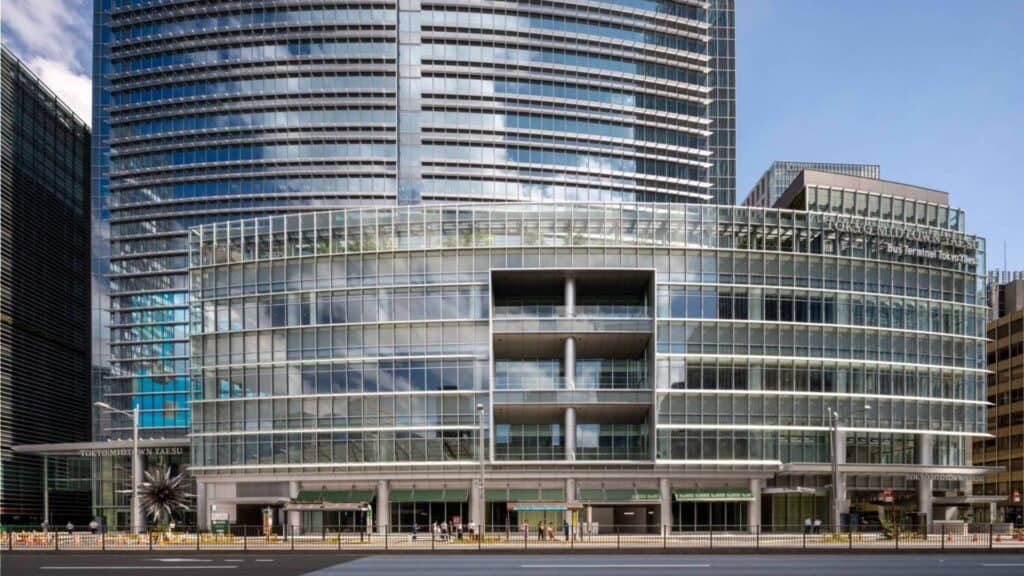 東京ミッドタウン八重洲
Open: 10th March, 2023
https://www.yaesu.tokyo-midtown.com/
The Yaesu area in front of Tokyo Station is undergoing redevelopment. The grand opening of Tokyo Midtown Yaesu, some of which, such as the bus terminal and shops, have already opened earlier in 2022, will finally take place.
The 45-storey low-rise building will feature 57 shops, including shops focusing on Japanese brands. In April, the Bulgari Hotel Tokyo is scheduled to open on a higher floor for the first time in Japan.
4. Tokyu Kabukicho Tower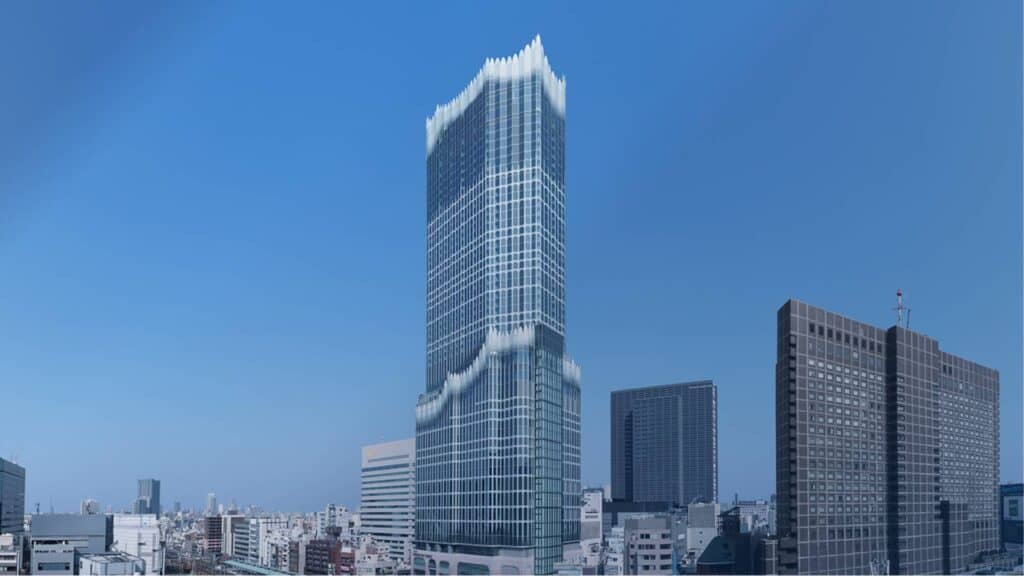 東急歌舞伎町タワー
Open: April 14th, 2023
https://tokyu-kabukicho-tower.jp/
Tokyu Kabukicho Tower is a 48-storey skyscraper complex with a hotel, cinema, theatre, live music hall and other facilities opened in Kabukicho, Shinjuku.
The theme of the complex is "Festival" and includes an entertainment food hall combining food, music and visuals, a Namco Bandai amusement spot, a Sony dungeon experience facility and a luxurious training gym.
There are a variety of places where you can play until the wee hours. The concept is "mastering what you love". Immediately after its opening, a collaboration was held on the theme of the anime Evangelion, which is closely associated with the former facility.
5. Jurassic World Exhibition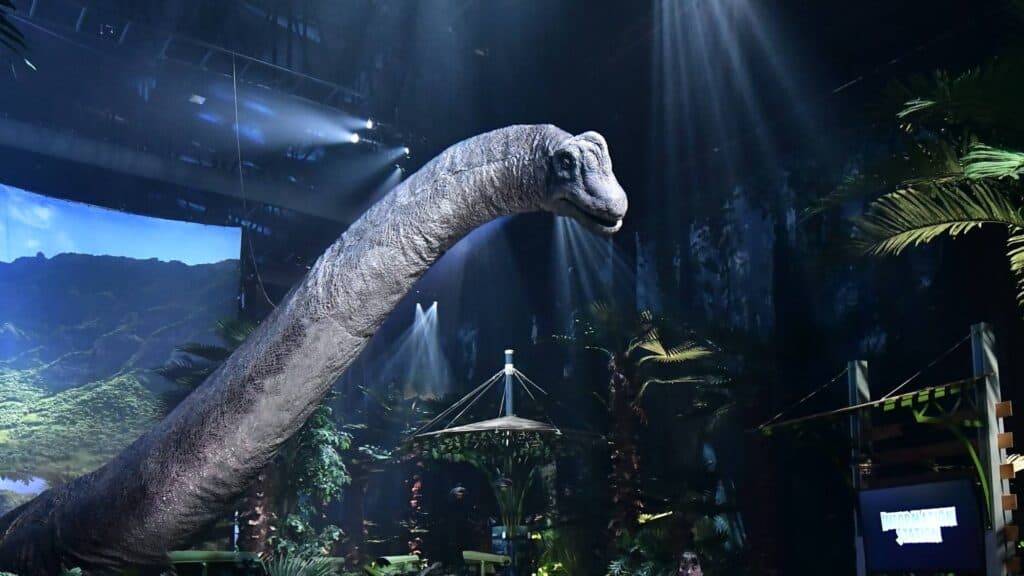 ジュラシック・ワールド展
Open: Spring, 2023
The popular film Jurassic World has fans around the world. It has recently been decided that a Jurassic World exhibition will be held in Tokyo in 2023. The exhibition venue will be inspired by the island of Isla Nublar, where life-size dinosaurs will be recreated in astonishingly realistic detail. We know what happens when you bring an actual dinosaur to life. In a way, this robotic replica is better than the real thing.
At the Hammond Institute for Creation Research, dinosaurs from 'Jurassic World' are recreated, and dinosaur eggs in incubators can be seen.
Dinosaurs such as the gentle giant Brachiosaurus and the aggressive carnivore T-Rex are also on display. The exhibition is currently on show in London.
6. Warner Bros Studio Tour Tokyo – Making of Harry Potter
ワーナー ブラザース スタジオツアー東京‐メイキング・オブ・ハリー・ポッター
Open: Summer 2023
An entertainment facility that allows visitors to experience the world of the Harry Potter and Fantastic Beasts series of films, to be opened on the former site of Toshimaen in Nerima-ku, Tokyo, and will be the second to open in the world after the UK's Studio Tour London, which opened in 2012 and is still difficult to book. The vast site, which is two times the size of the Tokyo Dome, features the Great Hall from the films, the nine and three-quarter line Hogwarts Express to the Wizarding World, Diagon Alley and an interactive experience where visitors can actually become a moving portrait by taking a photograph of themselves in front of the portraits.
7. Dogenzaka-dori
道玄坂通 dogenzaka-dori
Open: September 2023
In the middle of Shibuya's once-in-a-century redevelopment, Dogenzaka-dori dogenzaka-dori, a large 28-storey complex comprising shops, offices and a hotel, will open on the site of Don Quijote on Dogenzaka.
The Hotel Indigo Tokyo Shibuya will be the fourth hotel to open in Japan, following Hakone, Karuizawa and Inuyama Yurakuen in Aichi. The hotel will have a total of 272 guest rooms, a café and bar with an outdoor terrace, a fitness gym and other facilities, and rooms occupying the upper floors will offer panoramic views of Mt Fuji and the Tokyo Sky Tree.
8. Hanamichi Tokyo Kabukicho
ハナミチ東京 歌舞伎町
Open: October 1st, 2023
Hanamichi Tokyo Kabukicho is a new spot will open in Shinjuku where you can enjoy Edo clothing, food and theatre in one place. On the basement floor is the Kabukicho Theatre, a new generation popular theatre venue where you can enjoy popular theatre.
On the second floor, a kimono and kimono rental shop and the retro coffee shop Coffee Seibu Honten, established in 1964, have relocated and opened; on the third floor, a food court based on the theme "If there had been a food court in the Edo period" and on the fourth floor, a barbecue terrace. The third floor is a food court themed 'If there had been a food court in the Edo period', and a barbecue terrace is scheduled to open on the fourth floor.
9. Toranomon-Azabudai Project
虎ノ門・麻布台プロジェクト
A new town with three high-rise buildings will be created in a vast area of approximately 8.1 ha, adjacent to ARK Hills in Akasaka and surrounded by Roppongi Hills and Toranomon Hills. One of the buildings is 330 m high, surpassing Abeno Harukas to become the tallest building in Japan.
The area will feature Amanresort's sister hotel brand Janu Tokyo, which will make its first appearance in Japan, Amanresidence Tokyo, the first urban residence in Japan, the TeamLab Borderless digital art museum, which is popular both in Japan and abroad, and 150 shops. It will be a major opening on a grand scale, reminiscent of the opening of Roppongi Hills.
The following is an introduction to the eight new spots opening in Tokyo in 2023. Tokyo continues to see major openings. Although overseas travel is still far away due to the weak yen and other factors, it seems that even domestic urban areas can be exciting enough to enjoy.
—-
Are you excited for these new attractions in Tokyo? There are so many events, festivals, celebrations happening in Japan, especially Tokyo, all the day. Make sure to stay tuned so you don't miss out on any events!