If you are in Japan for summer, the most renowned activity to participate in is Summer Festivals or Natsu Matsuri in Japanese. There are so many summer festivals from local, more intimate festivals to massive tourist-known festivals that you are sure to never get bored. All festivals have deep histories that have roots for hundreds of years. If you don't feel like travelling out of Tokyo this summer, or if you are choosing to visit Tokyo over the summer, we have listed here the best summer festivals in Tokyo for you to check out.
Summer Festivals in Tokyo
Shinjuku Eisa Festival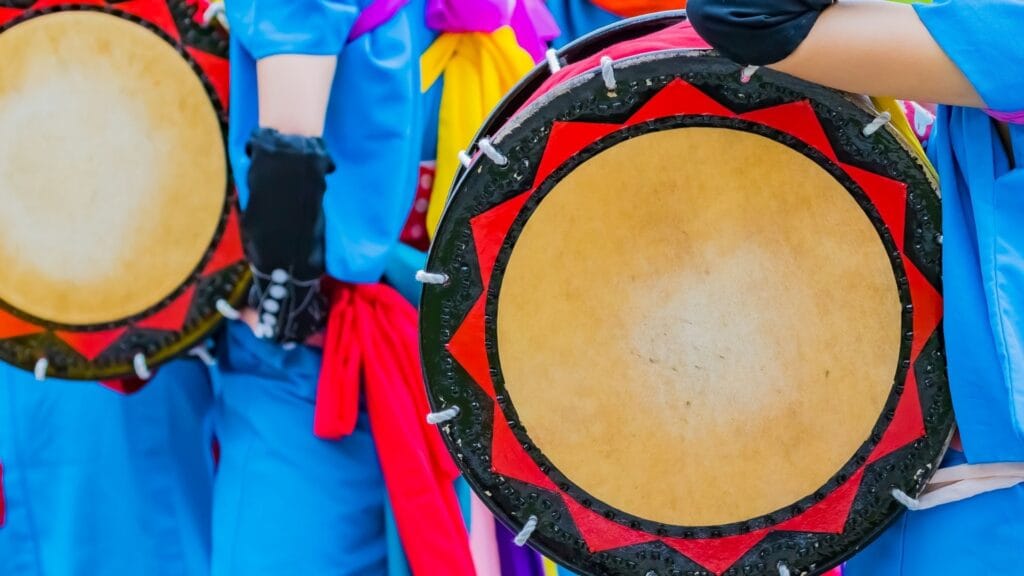 The Shinjuku Eisa Festival is one of Tokyo's most well-known summer festivals, attracting over one million visitors each year since 2002. Eisa Matsuri is a Bon folk dance that originated in Okinawa and is often performed by younger members of the community to commemorate the spirit of ancestors. The event takes place near Shinjuku Station (East Exit side). More than 20 Eisa dance troupes are anticipated to go to the sidewalks outside Shinjuku Station's east exit to whirl through the crowds while beating portable taiko drums.
Meiji Jingu Dedication Harajuku Motoki Festival Super Yosakoi Festival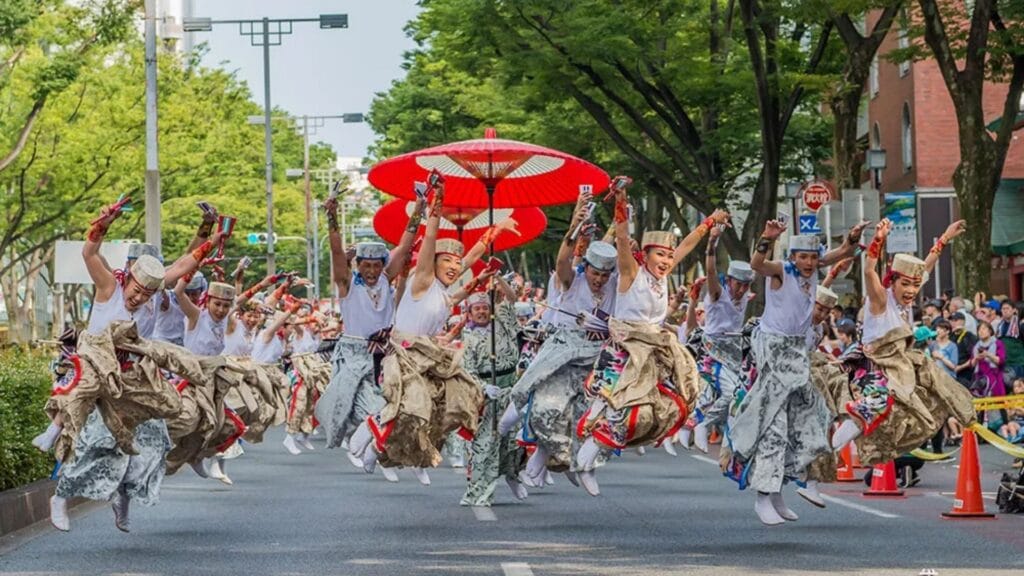 On the last weekend of August, the Harajuku Omotesando Genki Matsuri Super Yosakoi is celebrated in the area of JR Yamanote Line Harajuku Station and Tokyo Metro subway Meiji-jingu-mae Station. The Meiji Jingu Shrine in front of the station is the focus of this street dancing event, which began in 2001. The yosakoi dance is a relatively new kind of dance that began in Kochi Prefecture in 1954. After the war, the Kochi Chamber of Commerce and Industry sponsored the Yosakoi Festival in 1954 to help the local economy recover and rebuild. Since then, about 220 Yosakoi-style celebrations have been held. This festival attracts around 100 yosakoi dancing teams. The dances will be performed in various locations across Harajuku.
Hie Shrine Sanno Festival
The Sanno Matsuri, which takes place in mid-June at Akasaka Hie Jinja, is another name for the shrine's Reitaisai, or Annual Grand Festival. This festival is one of Tokyo's most well-known traditional festivals, however, it is only held on even-numbered years. The mikoshi procession of this festival was allowed to enter the Edo Castle (modern-day Imperial Palace) for the Shogun to observe it in turn during the Edo era, along with the Kanda Matsuri of Kanda Myojin. The souls of gods housed at Hie Shrines are put on two horen and one mikoshi at this festival, both of which are a type of portable shrine, and parade through the territory they protect.
The Tomioka Hachimangu Shrine Festival
The Tomioka Hachimangu Shrine Festival is one of the three great Edo festivals. The Tokugawa shogunate established the Fukagawa Hachiman Festival. It was initially celebrated to commemorate the birth of Ietsuna Tokugawa, the Tokugawa shogun's 4th generation successor. Onlookers and participants gather together as they spray festival participants with cleansing water while yelling "Washoi, Washoi.' Every year, around 50 teams march through the streets carrying a massive Mikoshi as bystanders sprinkle water over them to purify the shrines and cool the players who are carrying the portable shrines. The local fire department also gets involved, spraying crowds with full-pressure fire hoses.
Asakusa Samba Festival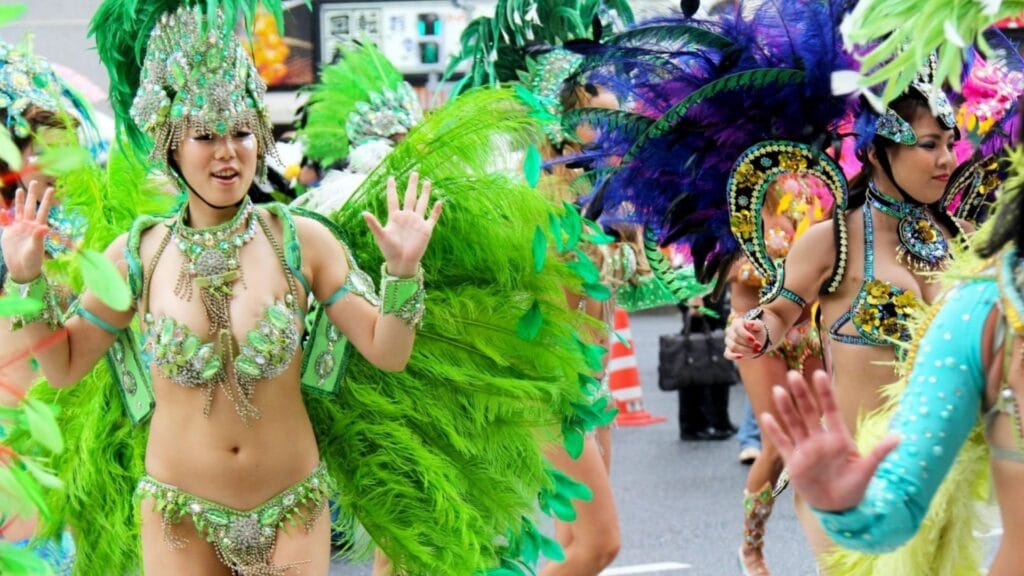 Summer in Japan is filled with vibrant festivals, and the Asakusa Samba Carnival is one of Tokyo's most spectacular! The Mayor of Taito City invited the winning group from the previous year's Rio Carnival in Brazil, the birthplace of the samba, to perform. This birthed the now known Asakusa Samba festival. This colourful tournament and parade of over 5,000 samba dancers and teams from throughout Japan, attracts over 500,000 people each year. Around 3,500 fans of samba rhythms from all throughout Japan will join samba teams from Brazil's carnival birthplace.
Asagaya Tanabata Festival
One of the most important Suginami summer events is the Asagaya Tanabata Matsuri, or "Star Festival." Since 1954, it has been hosted on the Pearl Centre Shopping Street near Asagaya station around the start of August. The covered arcade shopping street, which is almost a kilometre long, is brimming with imaginative hanging decorations fashioned mostly of papier-mâché. Animated figures are quite popular, and many people take photographs of them to remember them, especially because each year's decorations are new! Many food and drink street sellers fill the streets during the celebration. You may go shopping and participate in traditional Japanese festival activities like goldfish scooping and more. The Asagaya Tanabata Festival is normally celebrated throughout the first weekend of August for 5 or 6 days.
Ueno Summer Festival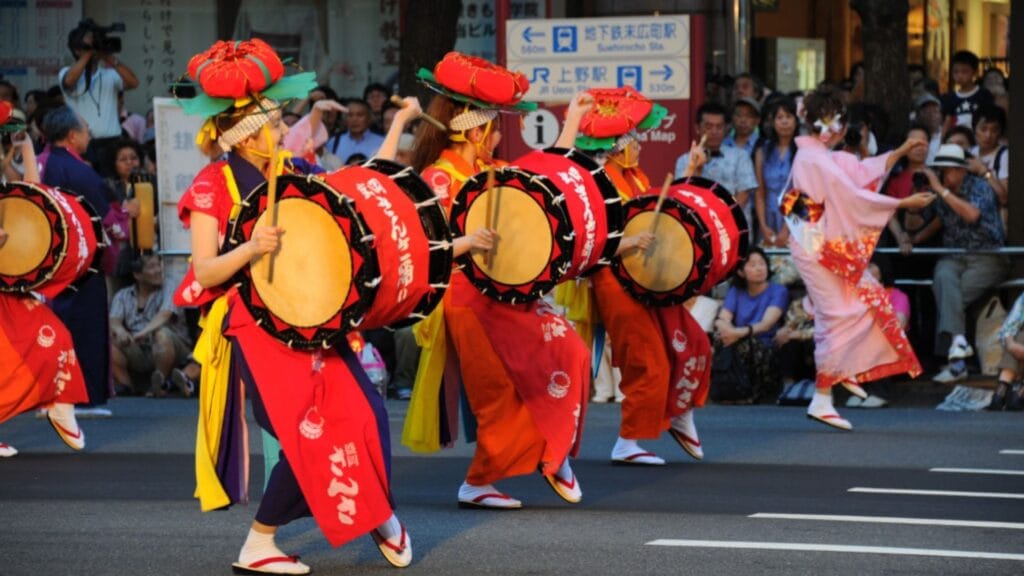 For nearly a month, the Ueno Summer Festival takes place mostly around the Shinobazuno-ike Pond. Various activities, such as ice sculpting and Toro Nagashi, are scheduled in addition to the antique market, which is conducted every day throughout the month. The "Summer Festival Parade," which takes place on July 20, is the most thrilling of them all. Parades are held in three locations: Ueno Station, Ueno aquatic musical hall, and Ueno central street.
Azabu Juban Festival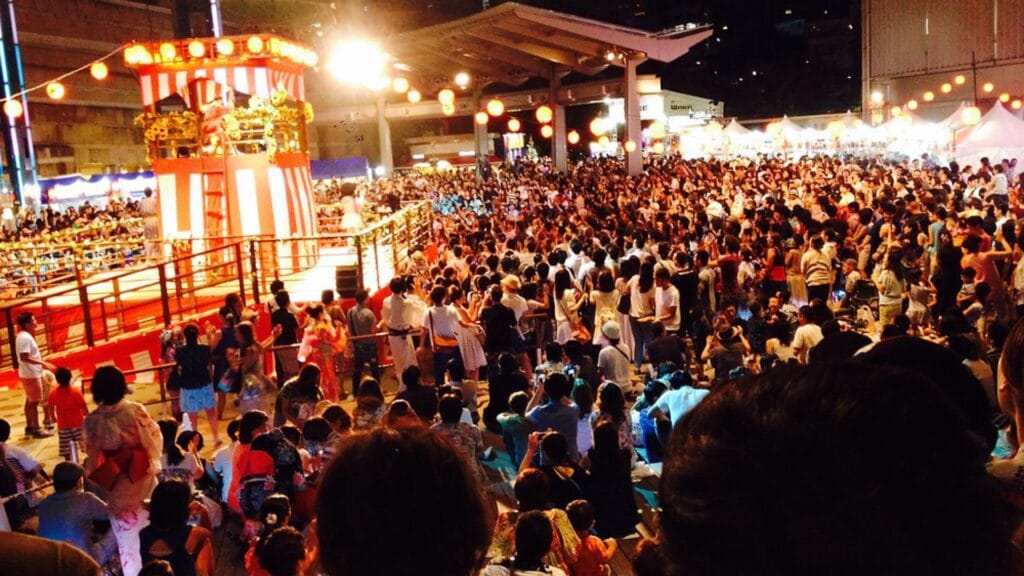 The Azabu-Juban Noryo Matsuri (noryo literally translates as 'cool of the evening') has been going on for over 50 years and is one of Tokyo's most popular traditional events. It will return this year in late August for two days of dance, performances, live music, and foreign cuisine, as well as snack and craft stalls set up by local companies and visiting representatives from throughout the country. It's all about the food in the Azabu-Juban area with two sorts of food stalls: those run by members of the local food and hospitality organisation and those that sell products from all over Japan. You'll be able to sample local dishes from Hokkaido in the north to Kyushu in the south, in addition to the regular matsuri food.
Iriya Asagao Festival
Every year on July 6th, 7th, and 8th, the Iriya Morning-Glory Event (Iriya Asagao Matsuri) coincides with the Tanabata festival. Morning-glory flower sellers have their stalls along the Kototoi Street surrounding Iriya Kishimojin (Shingen-ji Temple). Iriya Asagao Ichi, which translates to Iriya Morning-Glory Market, is the name of the flower market. The celebration began after a gardener planted a morning glory bloom in several locations of Iriya during the Meiji period (1868-1912). Every year, some 400,000 people attend the event to peruse the 60 flower booths and 80 festival stalls, so be prepared to battle the crowds.
Asakusa Hozuki-Ichi Festival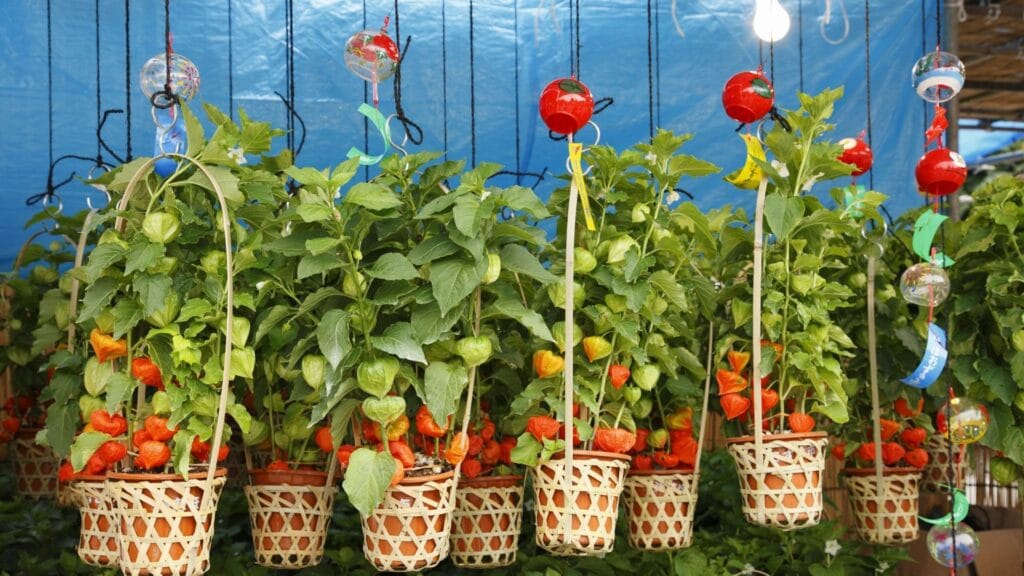 The oldest temple in Tokyo is Sensoji Temple, which was built in 628. It's a favourite hangout for locals, but it also attracts visitors from around Japan and beyond. A prayer offered on July 10 is said to bring 46,000 days' worth of blessings, therefore this is always a significant day. On the temple grounds, over 100 stalls selling hozuki (Japanese lantern plants) are put up. Enjoy the music of wind chimes, the vibrant colours of flowers, and the sight of so many people dressed in bright yukata. Visit the temple to see a wonderfully joyful representation of life in Tokyo's historic centre.
—
We hope that we have inspired you to check out some of the Japanese festivals in Tokyo listed above. These interesting summer festivals in Tokyo are great opportunities for you to get in touch with Japanese traditions and culture. Remember to always be respectful of Japanese etiquette and mannerisms whilst visiting. Do not hesitate to visit more than once to see different sides of Japanese traditions and indulge yourself in this wonderful culture.