Tokyo is one of the most exciting and dynamic cities in the world, with a vast array of delicious food to try.
Tokyo is also a city where culture and tradition are still very much alive. This is evident in the food that you can find in Tokyo.
One of the best ways to explore Tokyo's diverse cuisine is through its many food tours. These tours take you deep into Tokyo's culinary scene, exposing you to its most popular dishes, as well as some hidden gems that only locals know about.
If you are a fan of food, culture and tradition, then let me tell you a little about the Tokyo foodie adventure I took, joining Super Sugamo Local Foodie Adventure, hosted by Arigato Travel.
Who is Arigato Travel?
Arigato Travel Tours is a Culinary Tourism company in Japan and its goal is to help visitors make delicious memories during their trip.
They offer more than 30 food tours in Japan's top destinations (Tokyo, Kyoto, Osaka, and Hiroshima and near Mt. Fuji) and their company also provides online experiences you can enjoy from the comfort of your home, such as a Green Tea Experience, a DIY Japan-inspired cocktail Experience and a Virtual Tokyo tour.
All of Arigato Travel's tours are hosted by local experts who will share great insights, tips, and useful information.
What is Sugamo?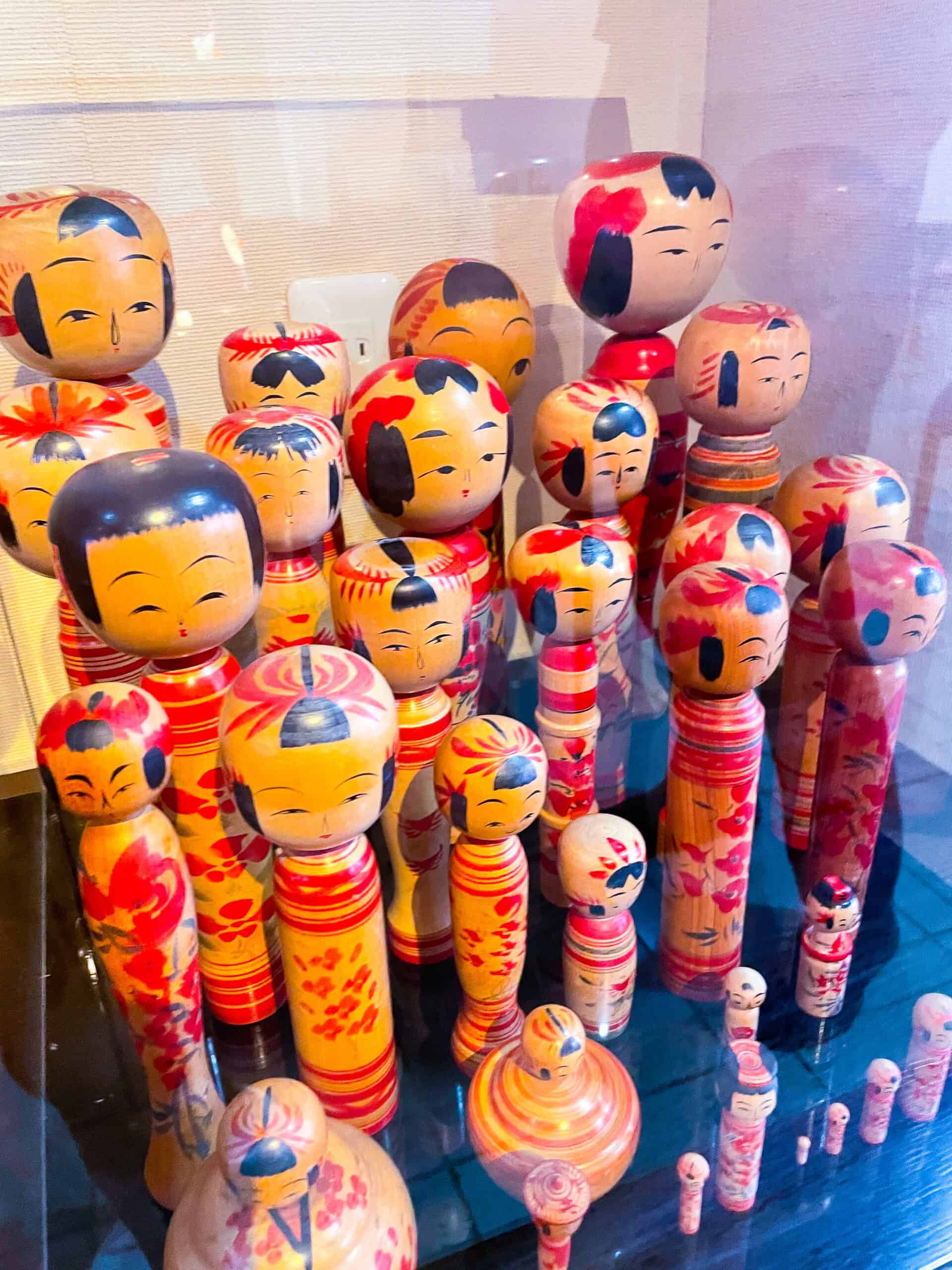 Sugamo, also known as "Grandma's Harajuku," is a famous destination for the elderly.
However, because the University of Tokyo's dormitory is also located here, there are numerous restaurants catering to students, as well as several gourmet restaurants.
These days, young people come to Sugamo in pursuit of the vintage ambiance and old-fashioned stores.
What is Sugamo Foodie Adventure?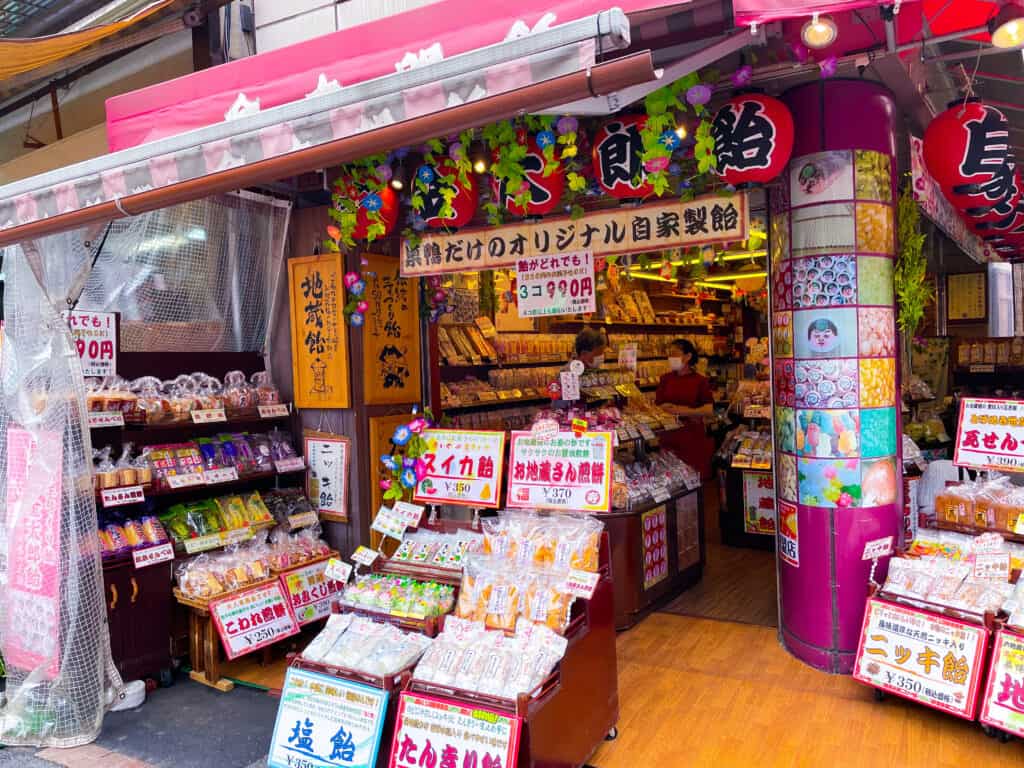 Super Sugamo Foodie Adventure is one of Arigato Travel's many food tours around Tokyo and Japan.
During the tour, you can explore this hidden gem neighborhood with a 100-year history through tasting different delicious dishes. From sweet to savoury, snacks to meals, small bites to big gulps, get ready to indulge in all kinds of flavours and texture.
Not only will you get to spoil your pallet with all kinds of delicious delicacies, this historical part of Tokyo is filled with friendly local shopkeppers, long-kept customs and practises and an adorable original mascot.
My experience in the Super Sugamo Local Foodie Adventure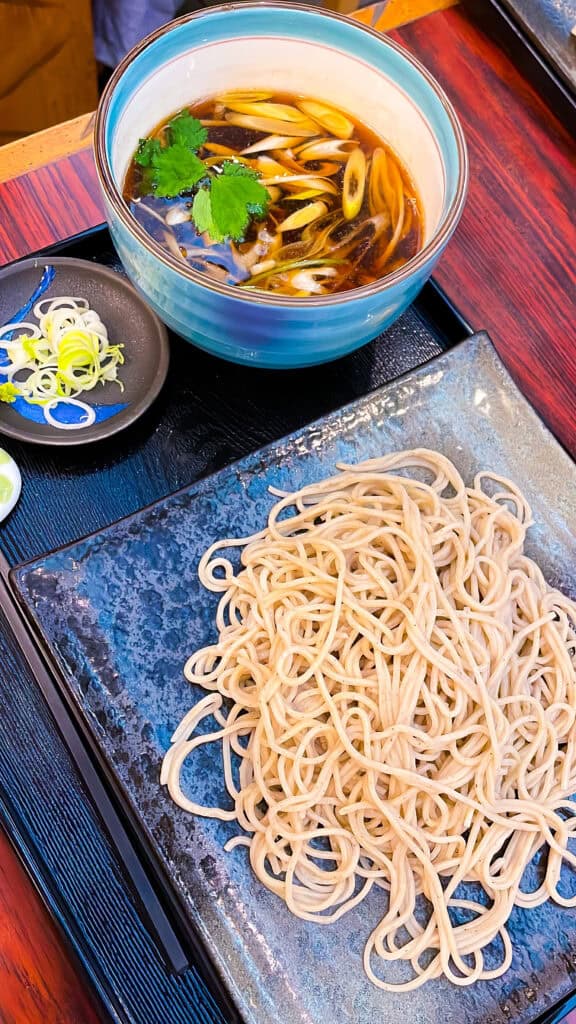 Just to give you a sneak peek into this food adventure hosted by Arigato Travel, let me tell you about my experience participating in this tour. Spoilers ahead! If you want to check out this tour for yourself and book this experience, click this link over here.
Let's start by talking about the food.
No matter if you don't have much of a sweet tooth like me, or if you're someone that loves sweets, you will be happy to find all the different options during the tour.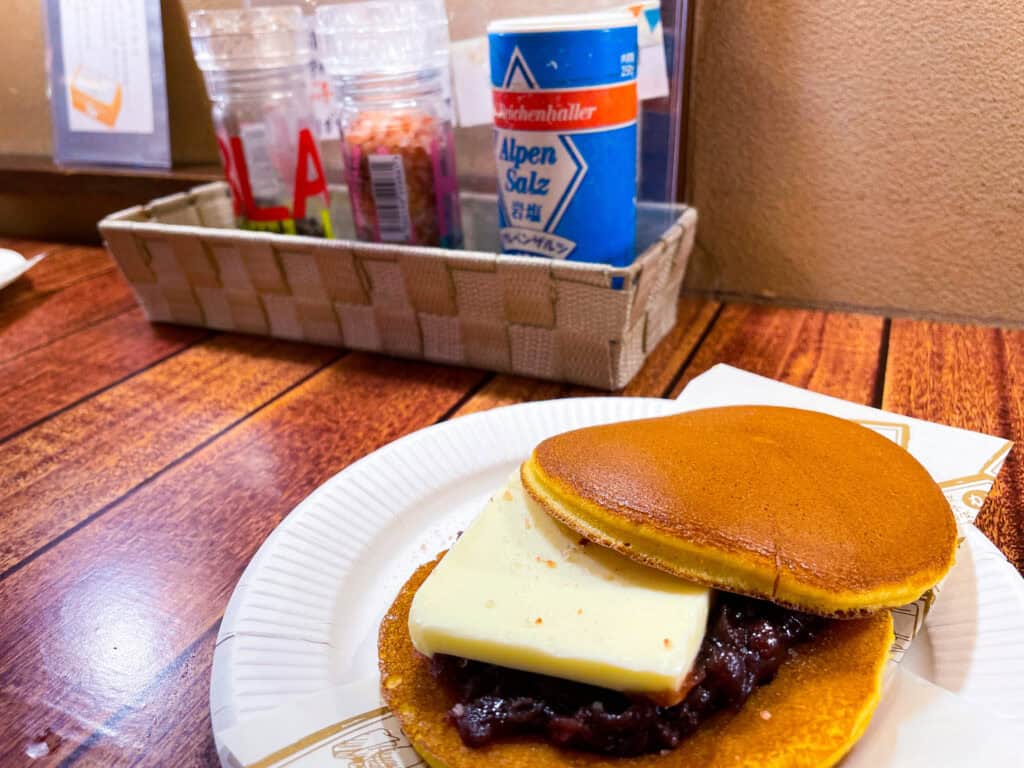 One of the highlights for me was trying this Dorayaki.
This shop used to be famous for their "monaka". However, their dorayaki has now surpassed that of the "monaka".
These dorayaki are moist, fluffy and fragrant. They are made with a generous amount of eggs, equal parts flour and a secret ingredient of soy sauce and sake, which gives the pancakes a savoury, full-bodied batter.
Lauren, our host, recommended us to try the dorayaki with red bean paste and butter. It is a bean paste from Hokkaido topped with a special butter and sprinkled with salt. Topped with a bit of black pepper, the sweet bean paste, melt-in-your-mouth creamy butter and salt combination is out-of-this-world.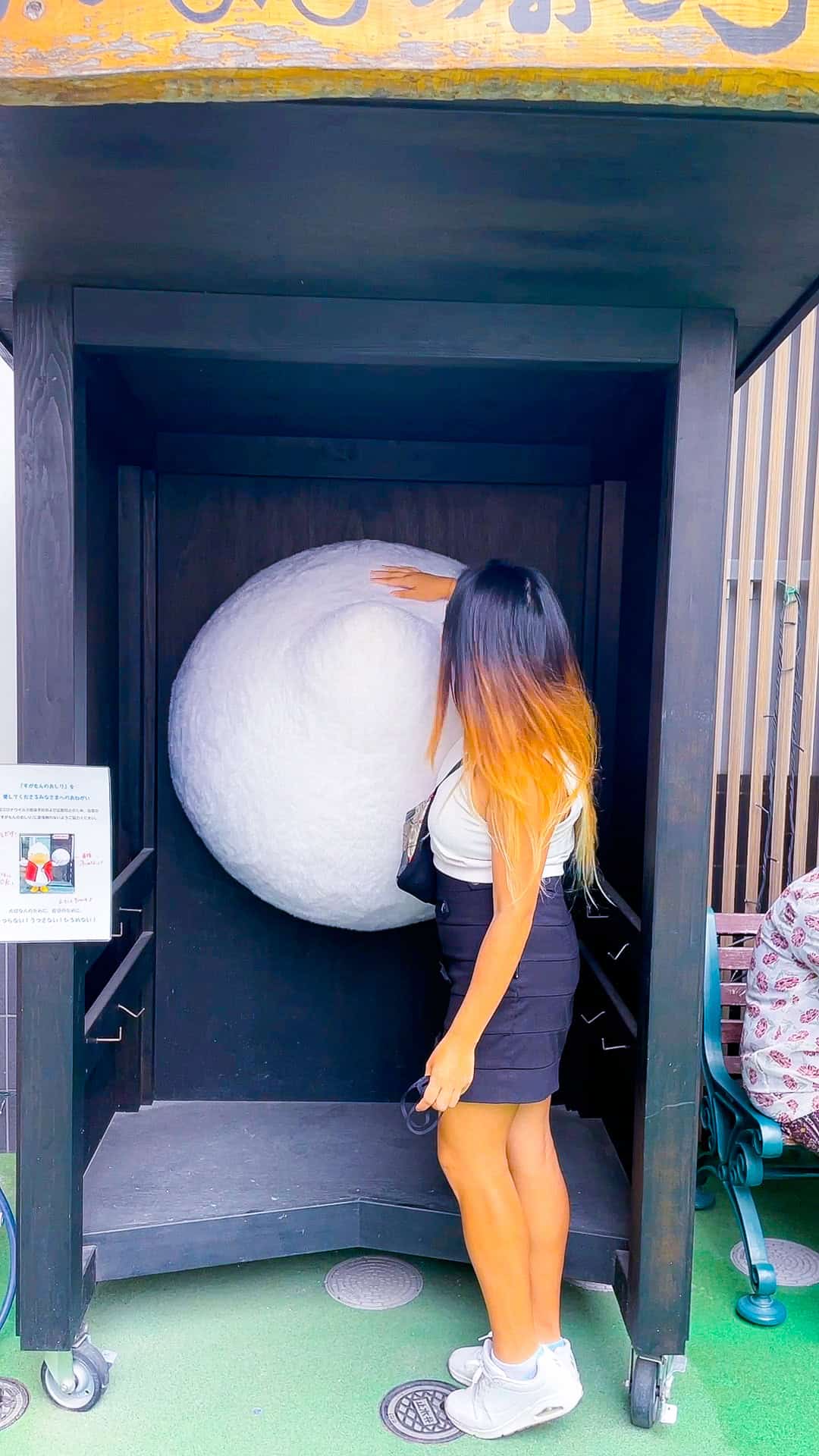 Along the tour, we got to visit different shops to buy souvenirs and groceries from home. No matter if you live in Japan or travelling, there are a lot of options for you to shop to your heart's content.
Besides the food, you get to feel the local history and culture of this local area. We got to visit 2 unique temples during the tour. Each of these temples has incredible history and customs that have been practised for hundreds of years.
The local hospitality and lifestyle are also something that stood out to me. You can feel the friendliness, drive and passion of the shop owners. Walking through the Sugamo area makes you feel like you've taken a step back in time.
Why I recommend Super Sugamo Local Foodie Adventure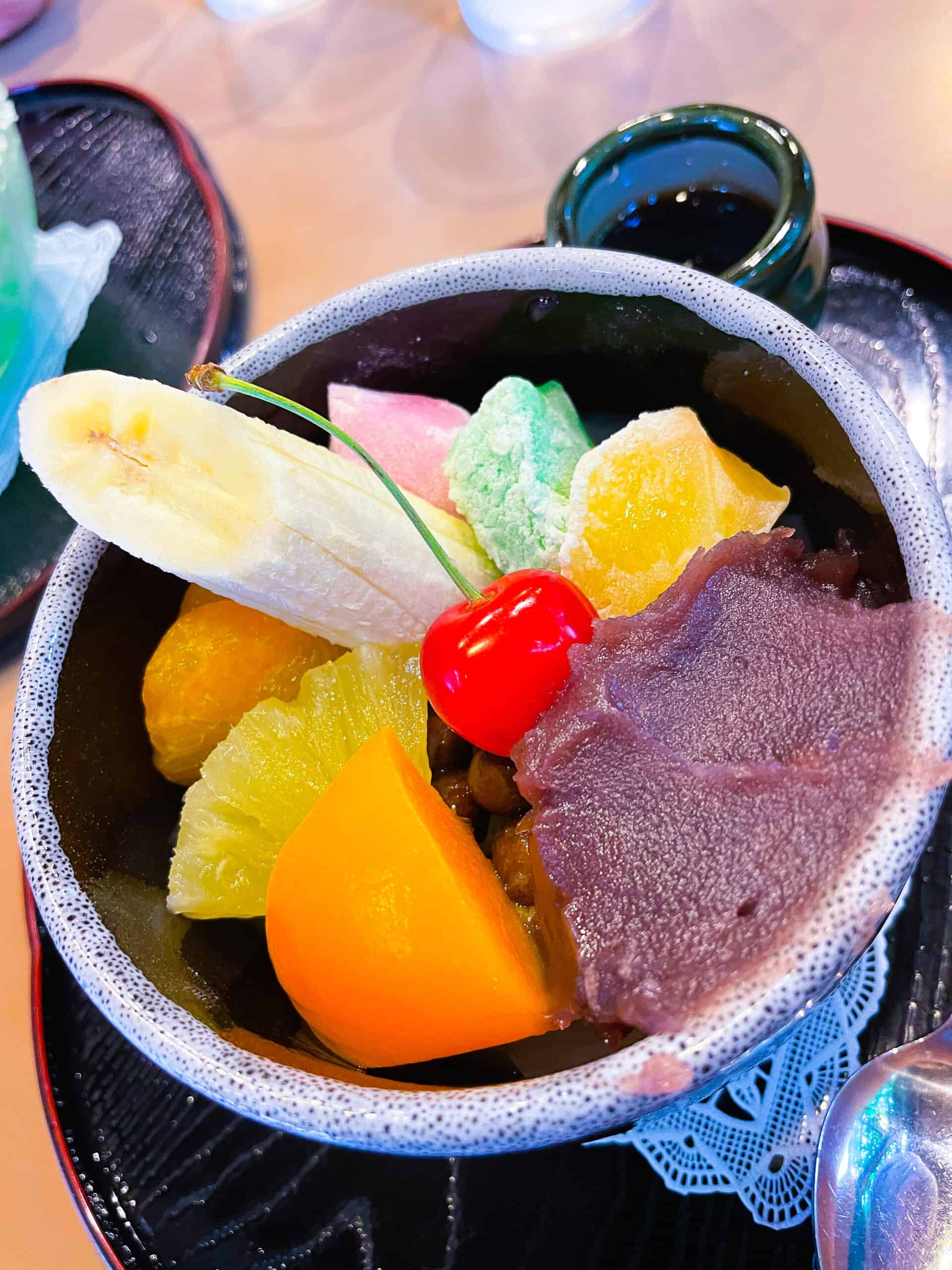 One thing I enjoyed throughout the tour is the ability to learn about Japan through various lenses. Arigato Travel team is knowledgeable and ready to make it easy for you to understand and discover every aspect of Sugamo as well as Japan as a whole.
You can truly dive deep into the history of Tokyo and this particular area through the structures and buildings, you learn about the culture through the customs, you discover the local delicacies and hospitality through your pallet.
The Arigato Travel team has great relationships with each of the shops and restaurants that they take you to, you feel like you're very welcomed wherever you go.
Booking Super Sugamo Local Foodie Adventure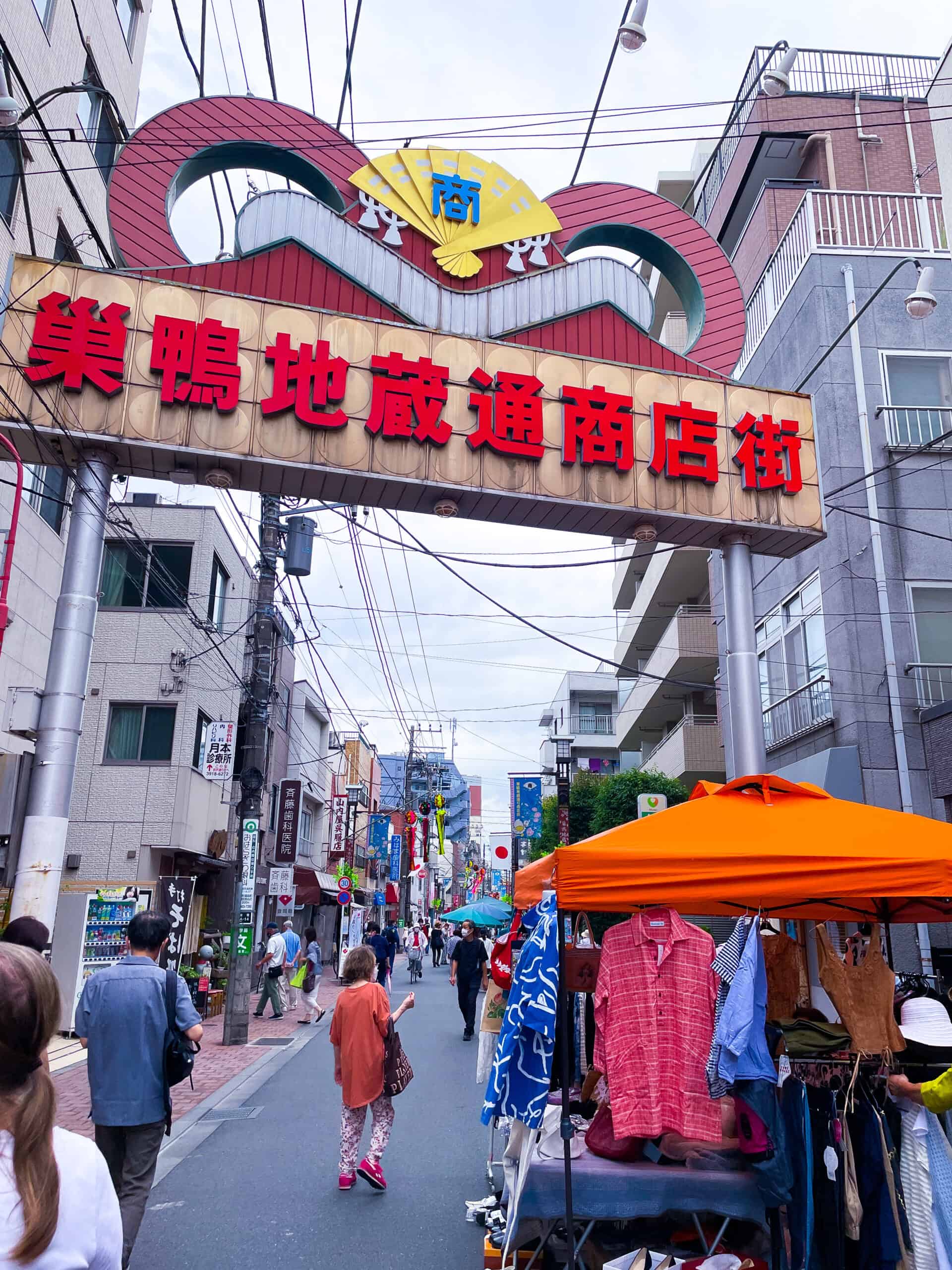 This tour takes roughly 3 hours. The starting point is at Sugamo Station, which you can access with the JR Yamanote line or the Toei Mita Line.
If I have convinced you to check out this tour for yourself, you can check it out here at this link. Just simply check out the availability on the website. If you have any questions, simply reach out to the Arigato Travel team through email or social media. The friendly team will be happy to answer any questions you might have!
—
No matter if you're a local or a tourist, Super Sugamo Local Foodie Adventure has a lot to offer. Even though I have visited this area before, I still discovered new things I didn't know about and new places that I'm happy to now have discovered.
If you have any questions about this tour, don't hesitate to comment down below, or contact us through social media! Happy to answer.