If you're having a late-night out drinking, you'll inevitably get the munchies and want drunk food. It's probably been hours since you had dinner and, after a drink too many, your body begins craving greasy, unhealthy late-night drunk food in Japan to sober you up. Or, at least you hope it will. 
But if you're new to Tokyo, where's the best place to go, you may wonder. What are your options? What is even open at this hour? How to satisfy your munchies in Japan? Japanese food and western food in Japan are all amazing and after extensive firsthand research (that included getting drunk and hungry ourselves), we've made this list of the best drunk foods for your muchies.
Check out every Japanese food you should try, fusion dishes, types of ramen, ramen chains, yakitori and food and drinks at izakaya, fast food chains in Japan and healthy food in Japan!

One of the best ways to explore Tokyo is to visit the local areas and immerse yourself in the local culture. If you want to explore local areas, we have created scavenger hunt adventures personalised to your interests, filled with fun facts, clues and puzzles. If you're curious, you can check out the games here!

Check out the Flip Japan Games here!

Ramen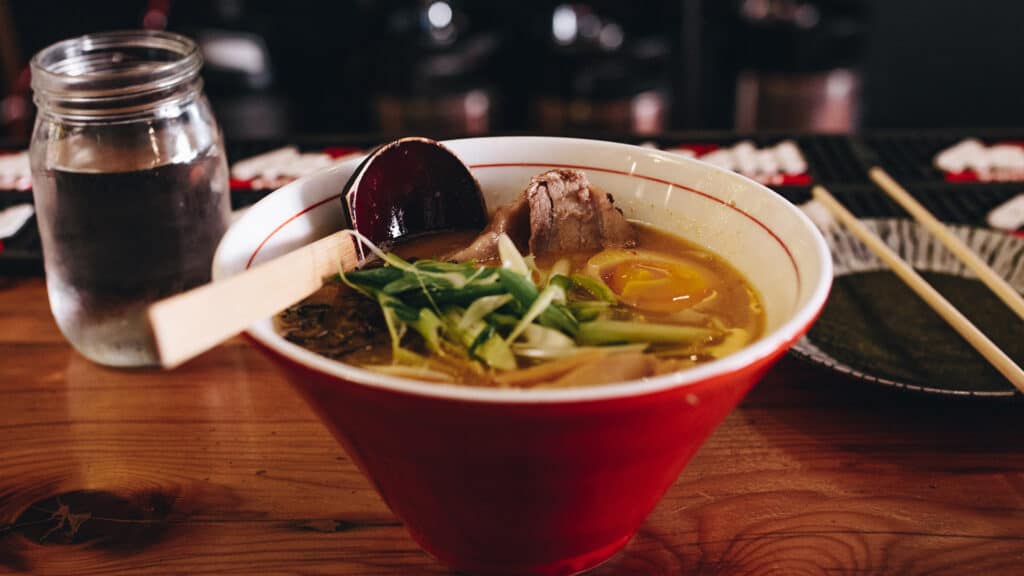 Rich, filling and delicious, ramen makes for great drunk food, probably one of the best food for your muchies. But, beyond that, there are actually biological reasons why eating ramen is good for you when you're drunk. When your liver breaks down alcohol, your body generates harmful substances that cause hangovers or impairs liver functions. But ramen will fix this! Alanine (abundant in pork and pork gelatin often found in ramen) and glutamic acid (in the noodles) can help decompose those harmful substances and lessen its negative impacts. Who knows, eat enough ramen and you may not even get a hangover.
There are a surprisingly large number of ramen shops that are open till the early morning, especially in popular nightlife areas such as Shibuya or Shinjuku. You're bound to run into one just by wandering around, making ramen a convenient drunk food.
However, the combination of chopsticks, slippery noodles and a generous amount of broth is probably not ideal if you're an uncoordinated drunk. If that's you, say goodbye to any white piece of clothing you may be wearing.
Soba and udon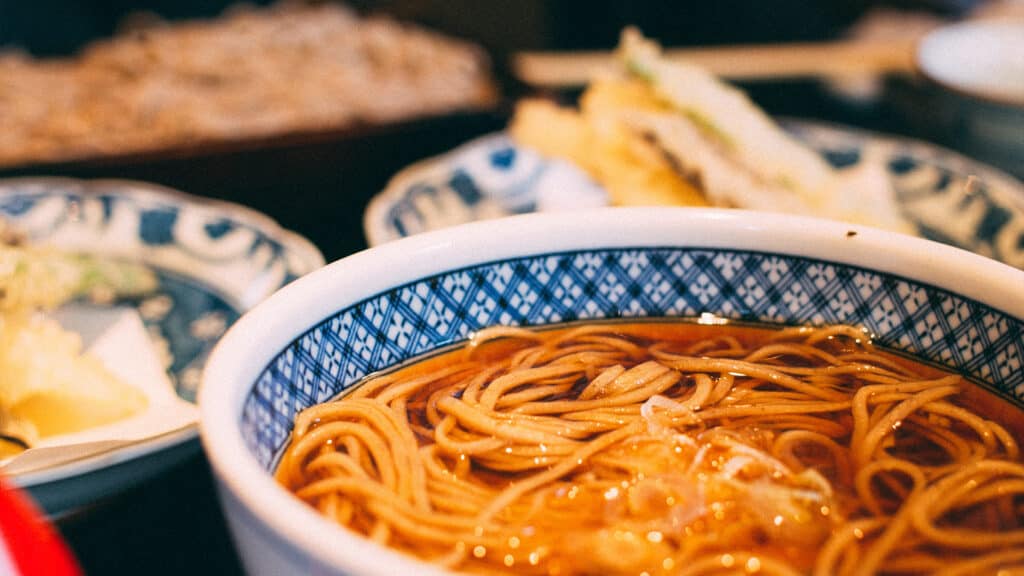 Soba and udon, like ramen, are Japanese noodles. They're lighter than ramen so you won't feel uncomfortably full afterwards and, as mentioned above, they have nutrients in the noodles and broth that can help decompose toxins in your body.
These two noodle dishes are often served alongside one another. If a restaurant sells soba, they're likely to sell udon as well. Many of these restaurants are also open 24 hours so you won't have trouble finding one to accommodate your late hours. And, they work fast, so much so that you'll be in and out of the restaurant in just 20 to 30 minutes (if there isn't a line).
Soba and udon are typically more affordable than ramen, some at just 600 or 700 yen, whereas ramen is usually 800 to 1000 yen, so if you don't feel like splurging, maybe soba or udon are better drunk noodle options for you than ramen.
We recommend Tsurutontan, a restaurant that specialises in udon. They are famous for their large portions and fusion udon. Some of its branches are open till 4am and you'll find some drunk Japanese people slurping on their noodles, waiting for the trains to start running again.
Convenience Stores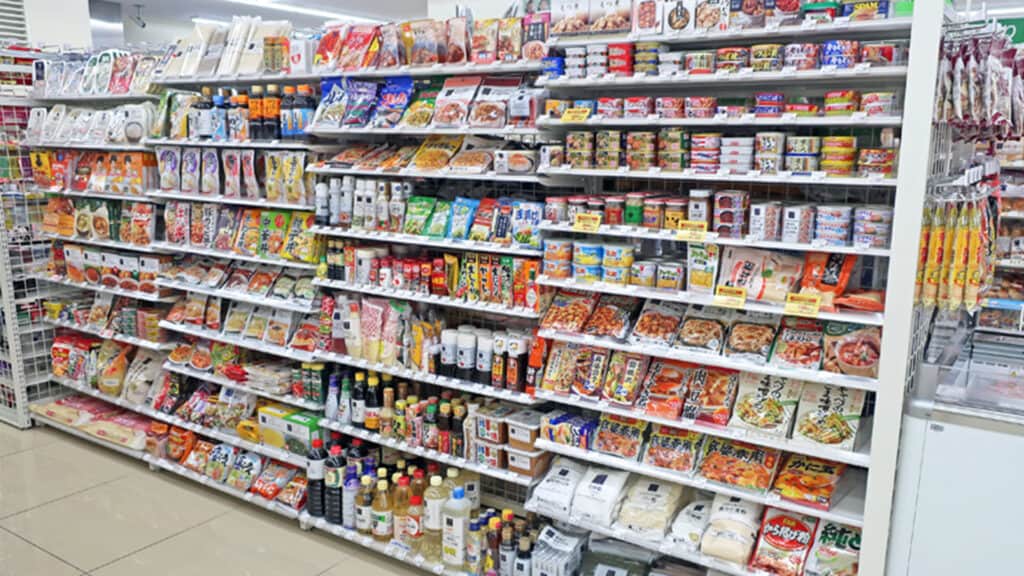 Convenience stores are your best friends in Tokyo and they're everywhere. There is a ridiculous amount of choices for you in convenience stores. From savoury to sweet, hot to cold, you'll definitely find something your drunk self would like to satisfy your munchies.
The classic drunk food from conveniences stores has to be their hot food section. All of the major convenience stores serve a range of hot foods that you can get over the counter. From meat buns to deep-fried chicken, hash browns, spring rolls and even oden, these warm foods are comforting drunk foods that you can get to satisfy your munchies.
Beef Bowl
The beef bowl is one of Japan's fast-food options. Beef bowl chains such as Sukiya, Matsuya and Yoshinoya are open 24 hours. The original beef bowl is shredded beef and onion on rice but you can also get cheese topping, egg topping and a lot more. Enjoy a beef bowl with a bowl of warm miso soup and that's a great drunk food option to sober you up. Conversely, if you're trying to get. more drunk, beef bowl restaurants usually also have beer on their menus.
Besides the beef bowl, these places offer other options such as chicken bowls or pork bowls. Sadly, there aren't any vegetarian options so if you're not a fan of meat, you may want to try out other drunk food options instead.
Family restaurants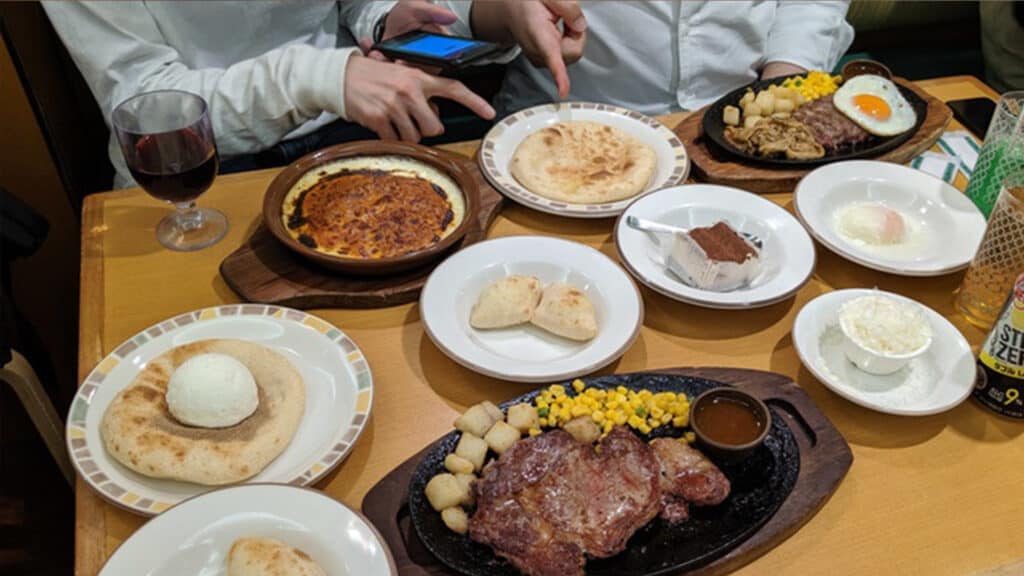 This might be an unusual one for you. Family restaurants are open 24 hours and they welcome people to come drink, and for drunk people to sober up. Some of the most famous family restaurants include Denny's, Jonathan's and Saizeriya. Yes, you heard right. Denny's is the same Denny's in the states, except the quality is quite different here in Japan.
Family restaurants usually offer a wide range of food options, from tapas, appetizers, to main meals and desserts. Some of these make great drunk food for you in Japan. They serve Japanese, Chinese, Western cuisines and more. These restaurants also offer cheap alcohol, usually beer and wine, to go with your meal, if you want more drinks. This is a great place to go when your munchies hit!
Most family restaurants have comfortable booth seats, perfect for drunk people to take a nap in. Though you're not technically allowed to crash there, chances are the wait staff will turn a blind eye, as long as you're not bothering others or snoring too loudly.
One of the most amazing things about these places is their all-you-can-drink drink bars. For just USD$2-3, you'll have unlimited access to tea, coffee, juice, soft drinks and more, making family restaurants the perfect place to rehydrate your bodies after a night out of drinking.
Izakaya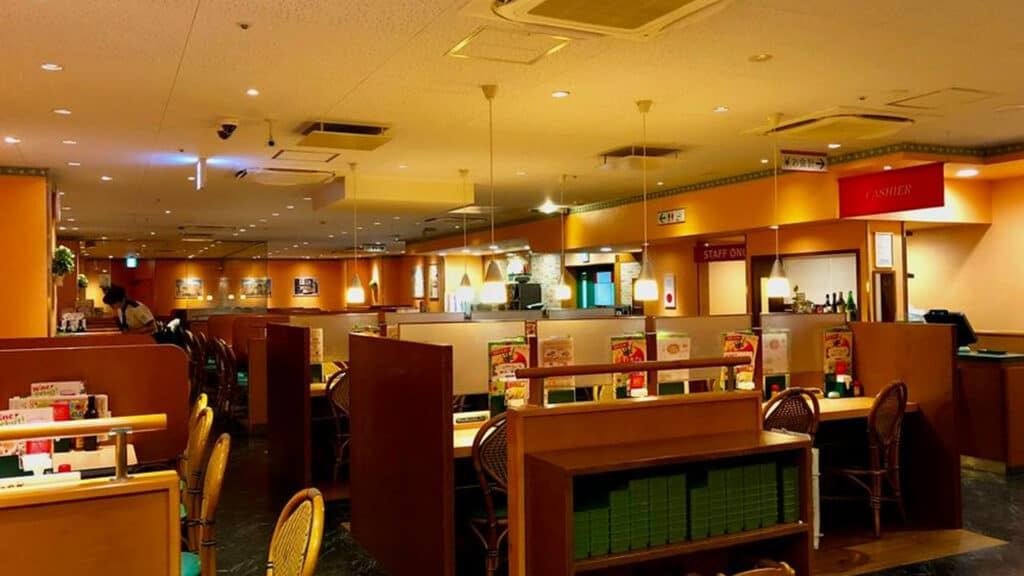 Going to an izakaya is a great choice for you, especially if you'd like to continue drinking. Many izakayas are open past midnight and even through the night. They serve a huge range of food that's affordable. Since izakays serve food in small portions, you can munch through a few plates of food during the time you're sitting there. Edamame, yakitori, fried chicken, gyoza and more, there are endless options for you to choose from.
In some other countries, people may head to a bar or a club when they're drunk, and they'll stay there till morning. In Japan, Japanese people choose to stay in an izakaya, drinking, nibbling on food, playing drinking games while waiting for the morning to come and for the trains to start running again.
Sushi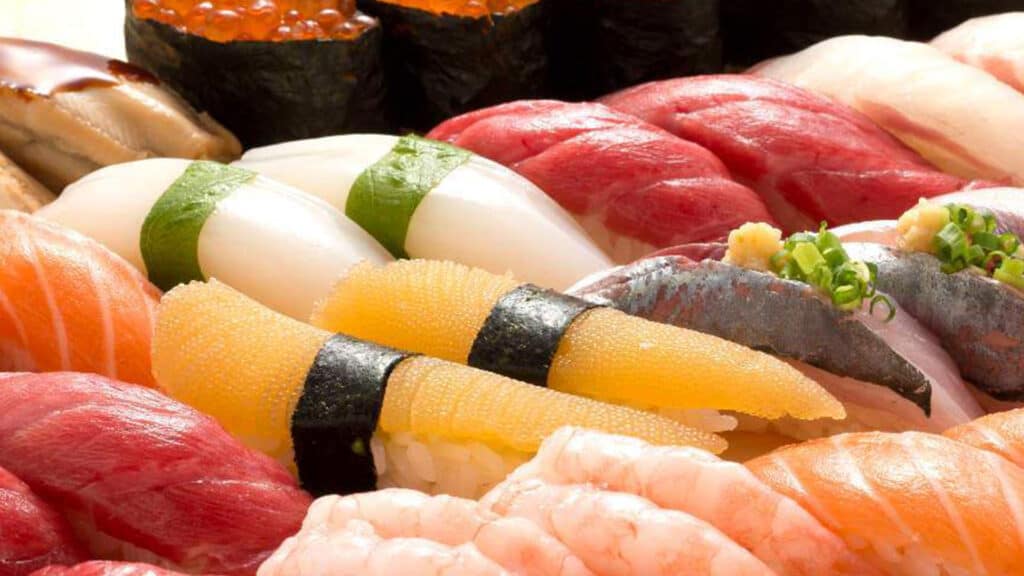 Although sushi might not be everyone's go-to drunk food option in Japan for your munchies, it is one that is unique to Japan. Especially with a bowl of miso soup on the side, sushi is a surprisingly refreshing drunk food.
When you're drunk, your body craves carbs to help break down the alcohol in your body. This is the time to get some delicious, filling sushi in you, with hot green tea and a couple of slices of sashimi. Add a dash of wasabi to wake yourself up.
There are a few 24-hour sushi restaurants in different parts of the city. Most of these are conveyor belt sushi restaurants, where a plate of two sushi can be as cheap as USD$1. Just be careful; handling plates of food on conveyor belts might be quite the challenge, depending on how drunk you are.
Kebab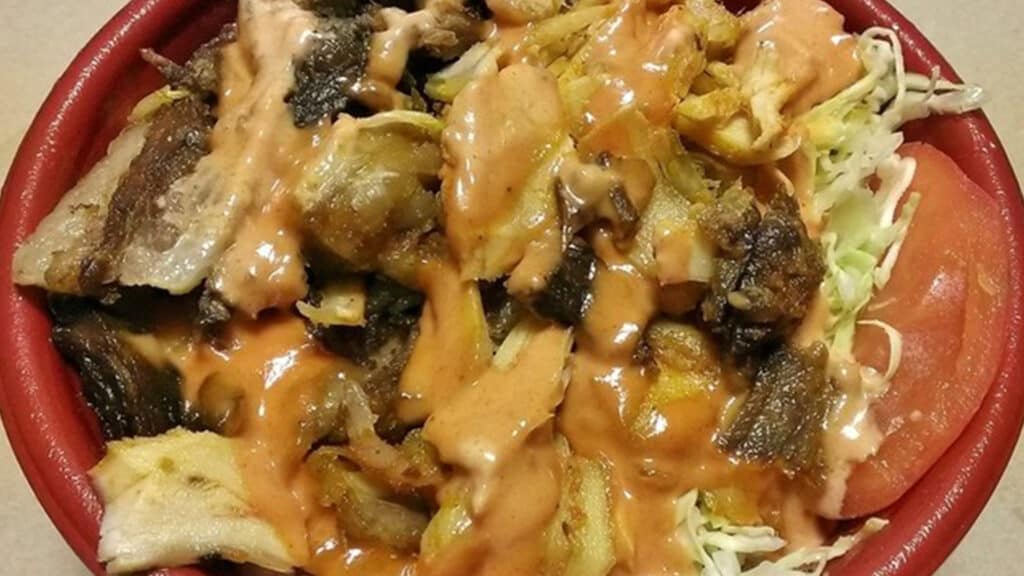 Kebab might be one of the most popular drunk food options in the world, especially in countries that don't have as many 24-hour restaurant options as Japan. The greasy meat with the mouth-watering sauce is a cheap option and there are kebab food trucks and small kebab food stalls in the major nightlife areas.
Besides your typical kebab with bread, many of these places offer kebab with rice and kebab sushi as well. You can usually get chicken and/or beef with mild sauce, hot sauce, garlic sauce and more. If you are looking for a quick fix, this is great for you. Since most restaurants in Japan are carefully taken care of, you wouldn't have to worry about hygiene or safety.
Western fast-food chains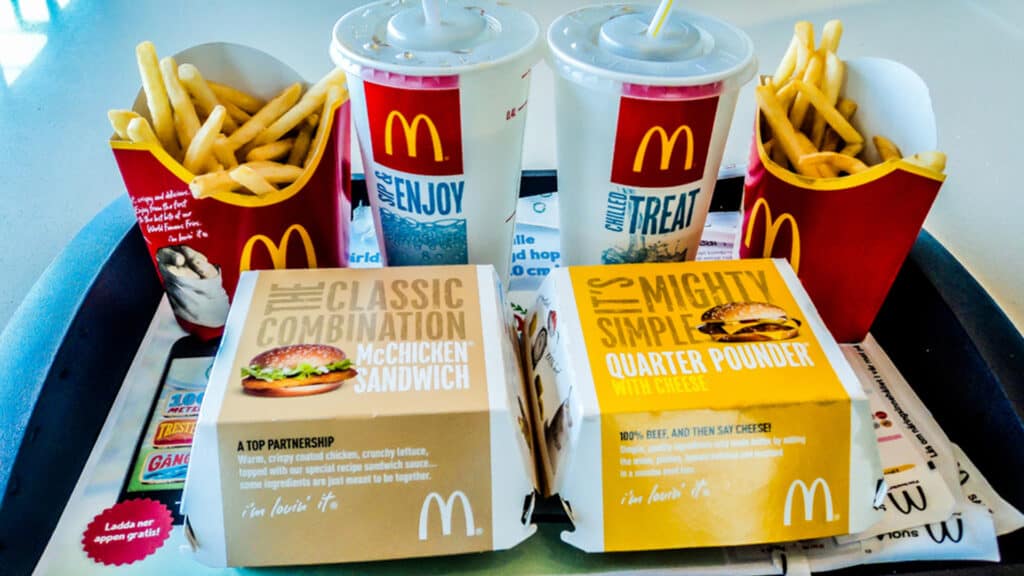 Similar to other countries, western fast-food chains are great drunk food options. When you get your munchies, you can get your fix at McDonald's, Burger King, Wendy's and more. Most of these places are open 24 hours a day and serve your typical burgers, fries and soft drinks. Fast food restaurants in Japan are very clean and most of them have WiFi and even sockets. If you need to sit around and drunkenly scroll through your phone, then head over to the closest fast-food restaurant.
Chinese food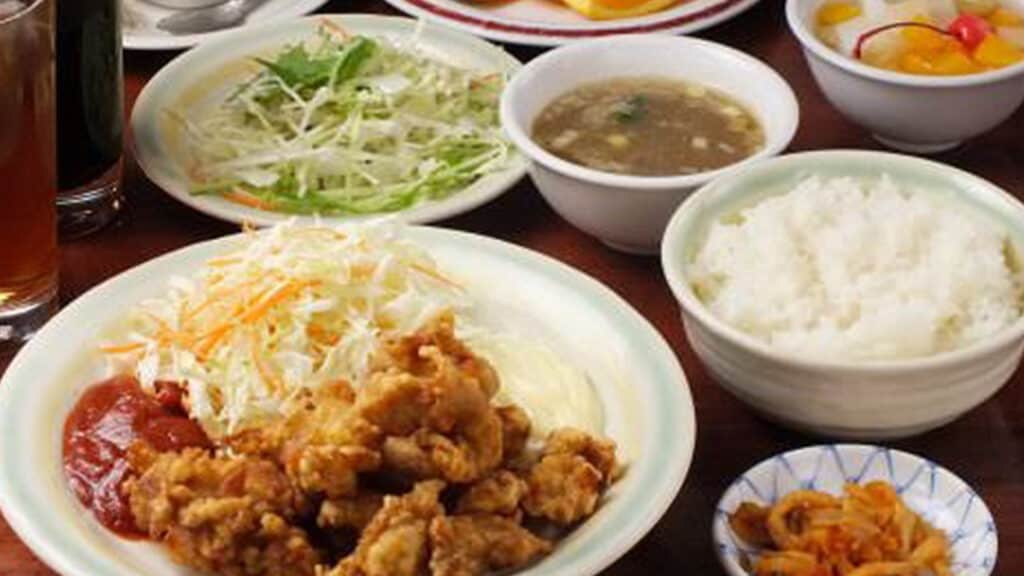 There are Chinese restaurants that are available throughout the day and night and for those of you that want something a little more oily and greasy, then this is the option for you. In most Chinese restaurants, you can get soup noodles, fried noodles, dumplings, dim sum and a lot more. Most of the Chinese restaurants tend to serve their food in big portions, so you need the meal to fill your stomach, then head on over to a Chinese restaurant for this delicious drunk food in Japan.
One of the most popular Chinese restaurants for the drunks is Chinese Cafe Eight. It is unique because of the vast menu, cheap dishes, huge portions and authenticity. It is open 24 hours and have insanely mouth-watering options at all hours of the day. If you visit this restaurant, you will find female and male sex organs on the walls and they are considered to bring luck.
There you have it! You're ready for your drunk night out and make use of this list of munchies! A majority of these restaurants that offer drunk food are quite used to people coming into the restaurant intoxicated. They are used to people falling asleep at the table, being loud or just being drunk in general. Keep in mind to be respectful and be a reasonable drunk when satisfying your munchies in Japan.
Stay tuned for more information about Japan travel, Japanese culture, moving to Japan, living in Japan, Japanese language, Japanese culture and more.