Food culture has evolved so much in this last century. Every day more and more fast food chains pop up. Fast food can often be seen as unhealthy, but that is not necessarily true. Fast food is a popular choice because as we grow older and older we become busier and busier. Sometimes we need a fresh and tasty meal for convenience and ease. Here, let's take a look at fast food chains in Japan!

One of the best ways to explore Tokyo is to visit the local areas and immerse yourself in the local culture. If you want to explore local areas, we have created scavenger hunt adventures personalised to your interests, filled with fun facts, clues and puzzles. If you're curious, you can check out the games here!

Check out the Flip Japan Games here!

Fast food in Japan truly sits at an elevated level. Even gas stations in Japan are known for having easy and fresh food that is easy to pick up! But whether you want to sit down for a meal or you're just craving something in particular we've got you covered. Let's get familiar with Japanese fast food chains! 
To prepare you for eating out we're going to give you the top 7 choices for Japanese fast food chains and the most popular American food chains (as they are the most popular internationally) and give you a rundown of their cuisine and menus. 
These first 7 restaurants were started in Japan and cater locally to Japan's fast food industry. The list ranges from American to Japanese tastes and delicacies and are popular among most locals in all of their locations!
Fast Food Chains in Japan
1. Yoshinoya
Yoshinoya is a chain of Gyūdon or beef bowl restaurants in Japan. It is also the world's oldest fast food restaurant, having first opened way back in 1899! They offer beef, pork, vegetable, and tofu bowls as their main dishes on the menu.
2. Matsuya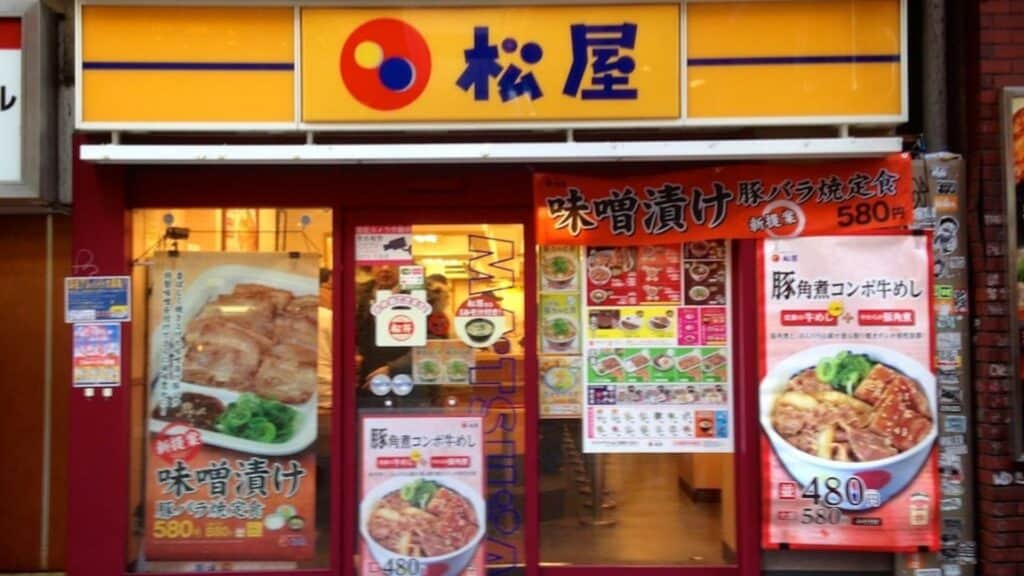 Matsuya is the biggest competitor with Yoshinoya as they also sell beef bowls and are the largest fast-food restaurant in Japan! They also offer curry bowls if you want to try something other than their signature item.
3. Freshness Burger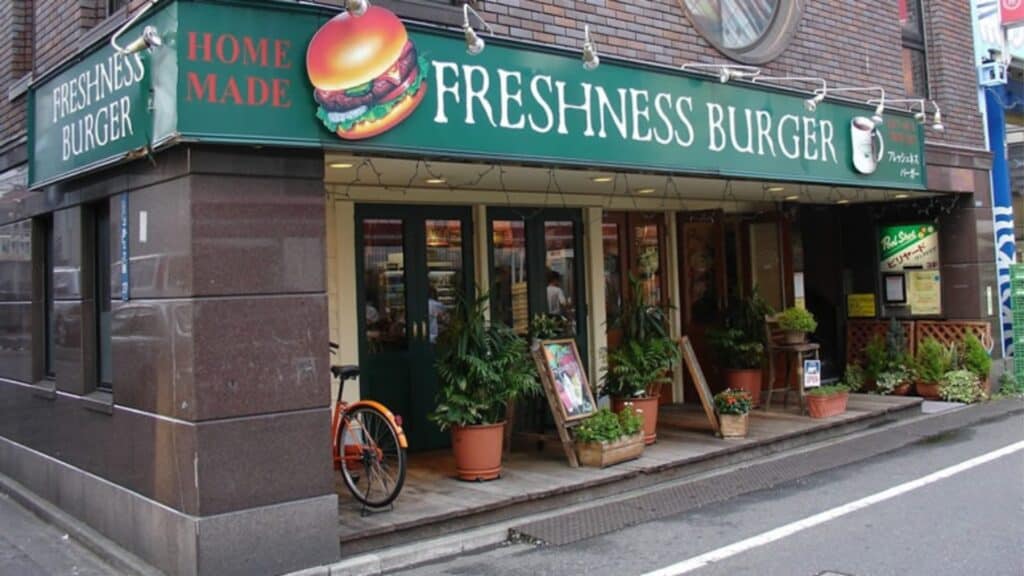 Freshness Burger is an easy and loveable burger restaurant! They offer several types of burgers as specials and also include good options for vegetarians and those looking for a lighter type of burger! They also feature burgers that come in a small or large size.
4. MOS Burger
MOS Burger is another burger restaurant. However, they differ from Freshness Burger because they are really big on toppings and sauces! They have over 20 sauces available often ranging from normal to exotic and specialty sauces. 
5. First kitchen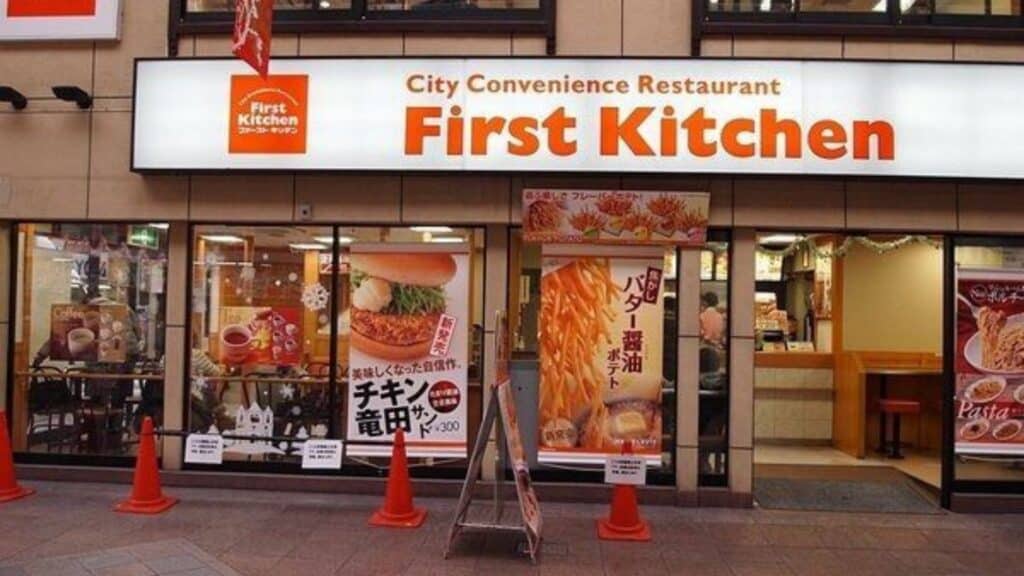 First Kitchen is a restaurant chain that composes a menu full of American dishes from burgers, fries, pasta, pizza, and fried chicken. First Kitchen also has a chain that is combined with an American fast food chain called Wendy's and may be worthwhile to check out!
6. Coco Ichibanya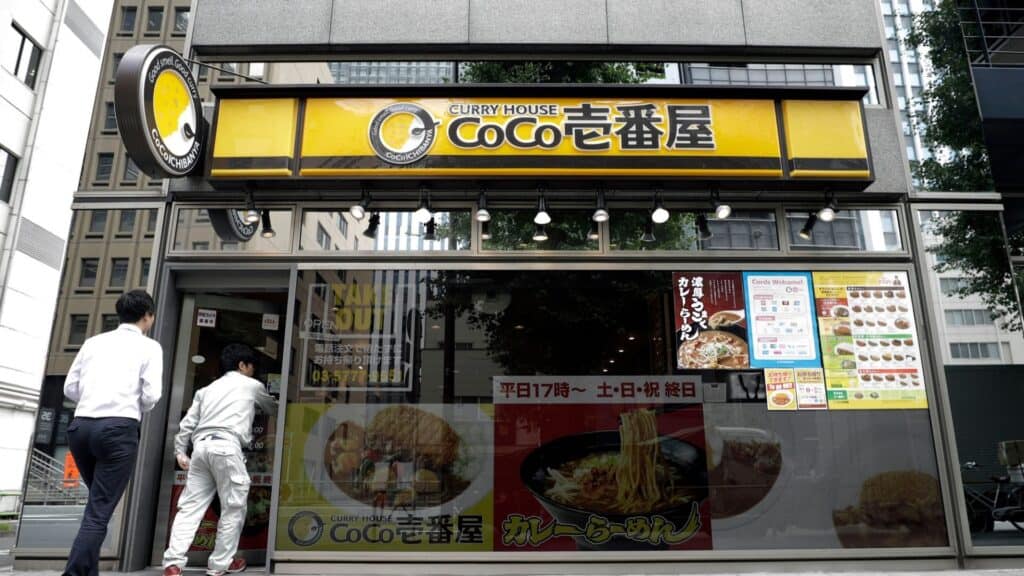 This is a large chain restaurant that offers curry rice as their main dish and is very popular in Japan! At CoCo, you can customize the rice-to-curry ratio, as well as the spice level of your meal. There are nearly 40 varieties of curry to choose from!
7. Tenya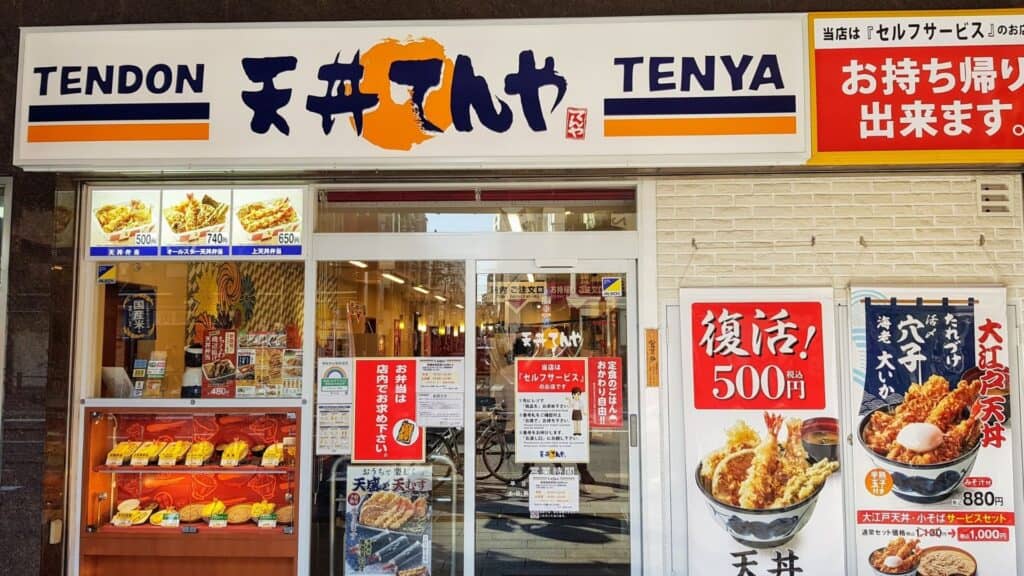 Tenya is a chain restaurant that offers tempura and rice-based menu and gives you several different dish choices that can cater to your taste for tempura quickly and easily!
Most Popular American Fast Food Chains in Japan
These 6 fast food chains can be found in countless places in Japan and originate from the United States. These restaurants are also the most popular food chains in America and have found their ways overseas to offer new tastes and comforts in lots of countries across the world! And although these wonderful fast food chains have found themselves overseas it is well known that the taste varies greatly and the menu often changes too. Because of these changes if you are from America then definitely give these restaurants a try and see if you can find the difference or like the taste better in Japan! If you've never traveled to America, be sure to try these restaurants to get a taste of American cuisine.
8. Burger King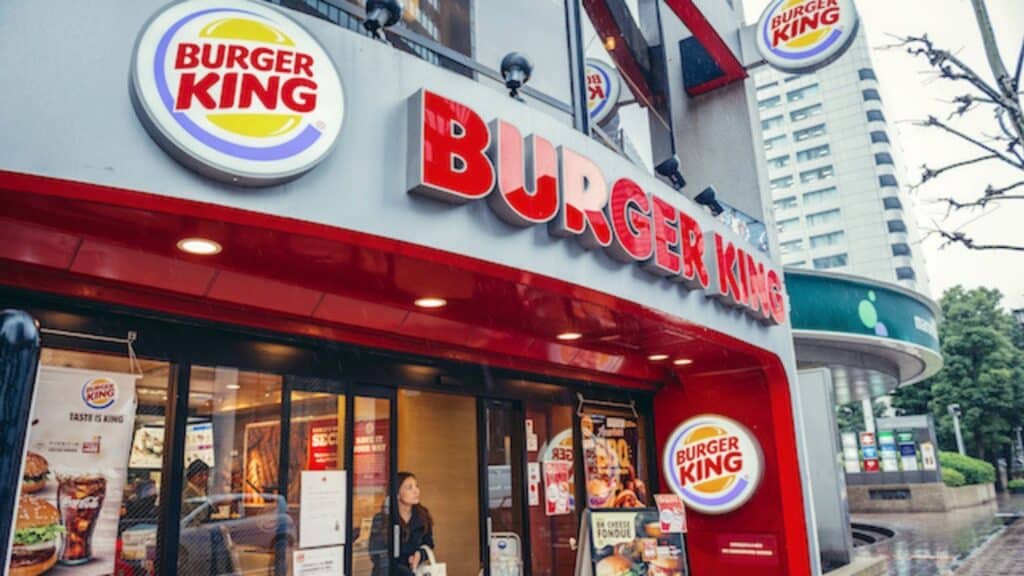 Burger King is a food chain restaurant that specializes in flame-grilled hamburgers! Their most popular item on the menu is their Whopper which is their signature hamburger! They offer everything from burgers to breakfast items and everything in between for lunch and dinner time.
9. Subway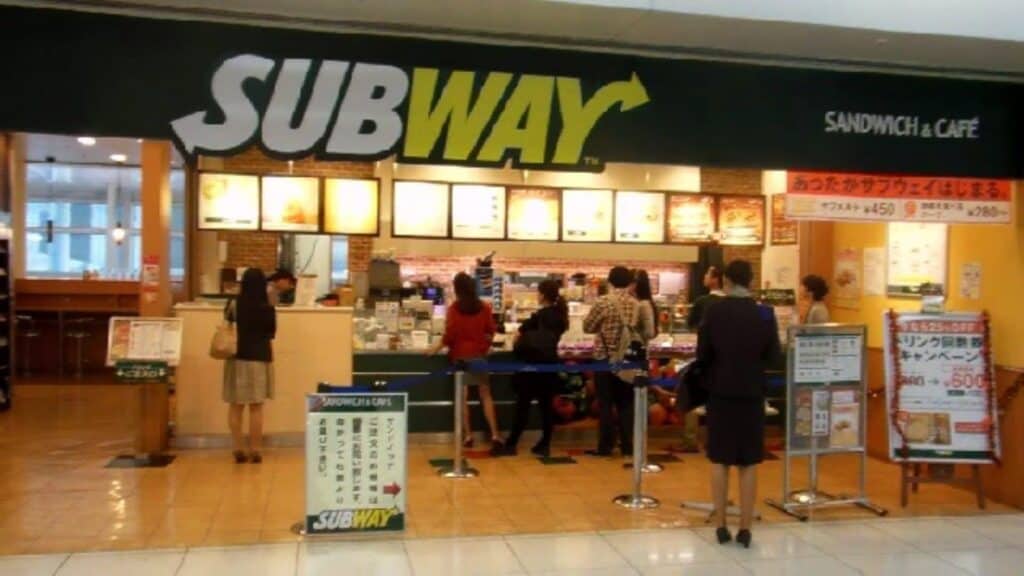 Subway is another American food chain restaurant where you can specialize your subs anyway you want it! They have plenty of toppings and can offer cold or warm subs depending on your preference. Almost any way you want your sub, you can get it! 
10. Starbucks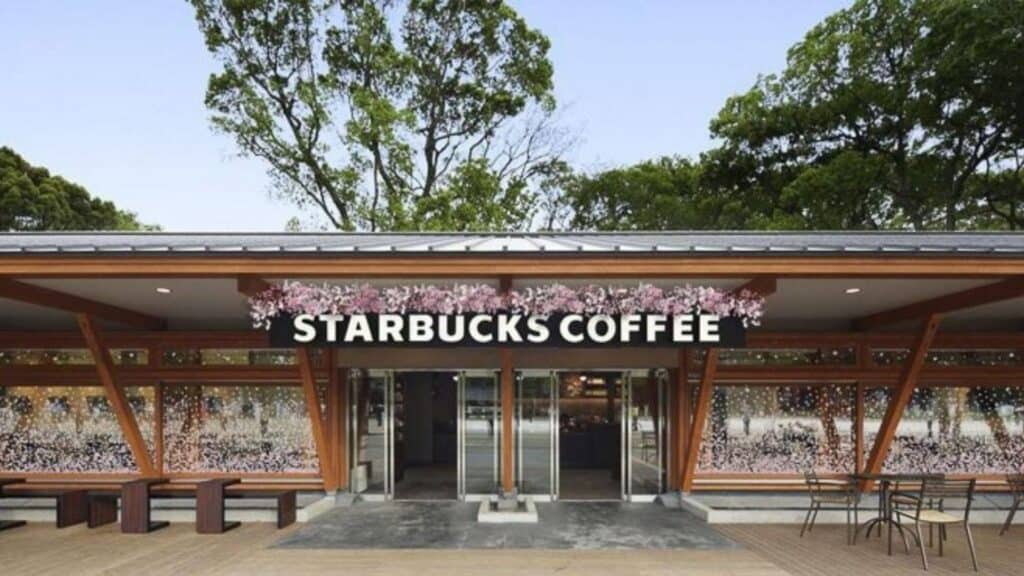 Starbucks is an American Coffee Chain that specializes in making all kinds of non-caffeinated and caffeinated drinks and or snacks for all the pick-me-ups you need! They have several signature types of drinks and are always bringing seasonal drinks and snacks to the menu!
11. Dominos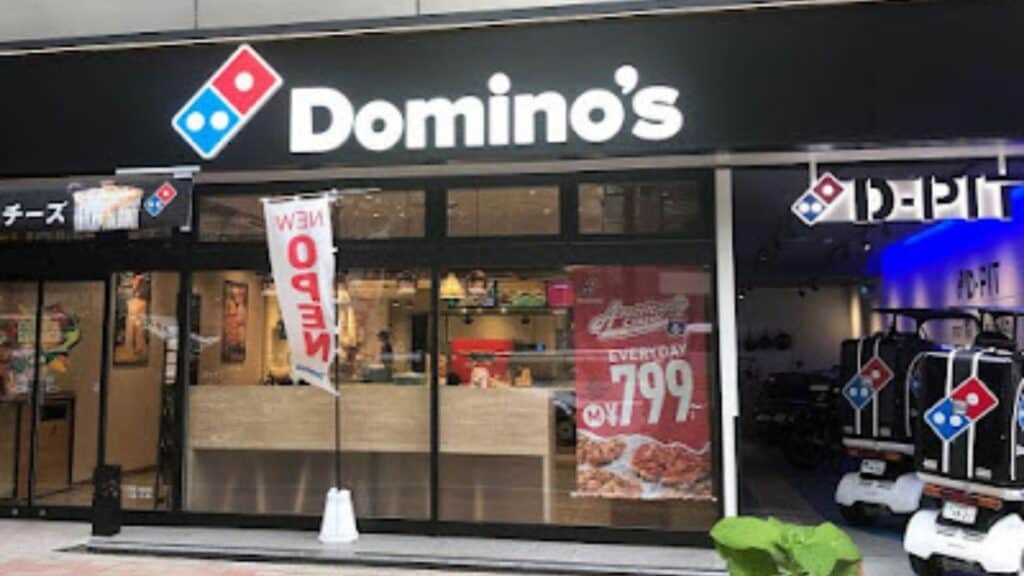 Dominos is an American pizza chain! Once again this is a restaurant where you can customize your pizza to fit your taste from crust, sauce, cheese, and toppings. The pizza specialties in America vary widely from the specialties in Japan! In Japan, they offer the Hokkaido three cheese, Quattro Trippon, Spicy Mayo Mochi and so much more! Be sure to order from Dominos in Japan if you're looking for a classic meal with an amazing twist!
12. KFC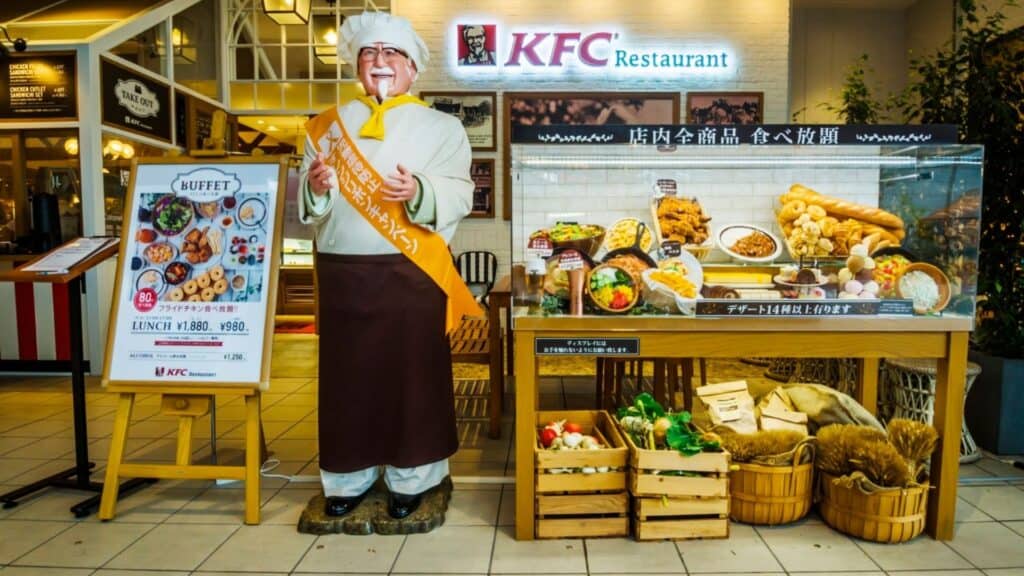 KFC in Japan is extremely popular in Japan. While KFC is an American fast food chain, it has really taken off in Japan. KFC offers typical southern – American delicacy, fried chicken! They offer sides such as biscuits, coleslaw, and more variations of meals and sides that come with fried chicken!
13. Krispy Kreme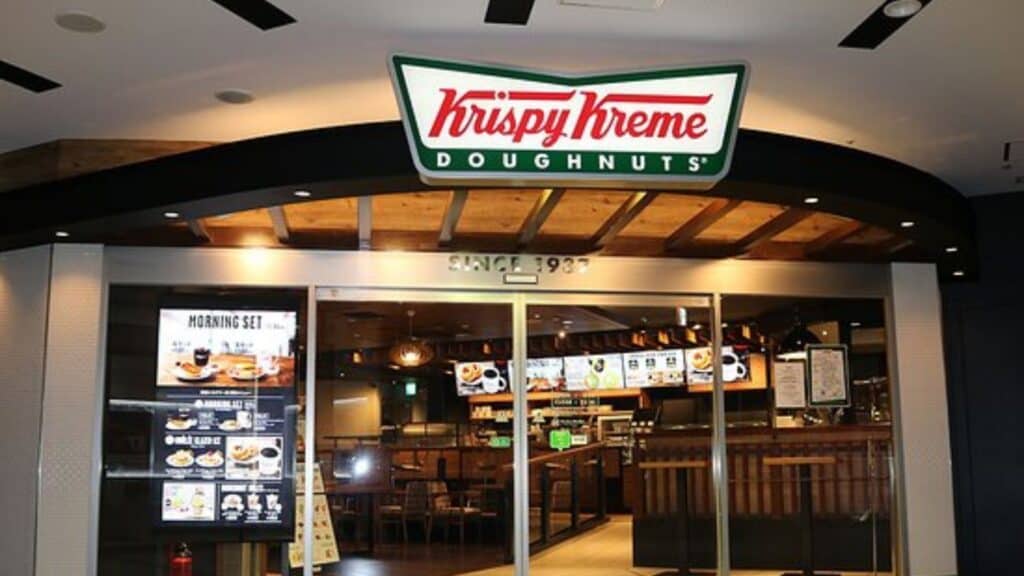 If you are looking for a sweet treat! Krispy Kreme is just the place for you! Krispy Kreme is an American Donut chain from America. Krispy Kreme is famous for its fresh and hot donuts that melt in your mouth! They offer all varieties of donuts and drinks!
There you have it! These are 13 of the most popular fast food chains in Japan, if you are in a rush for a quick yet delicious meal these are just the restaurants for you to try!
—
Find out more about the different Japanese drinks, Japanese beers, the special strong zero you can get in Japan and how to prepare for a night out in Tokyo. If you want to find out more about Japanese food, check out different fusion dishes, yakitori, types of ramen and ramen chains.
Stay tuned for more information about Japan travel, Japanese culture, moving to Japan, living in Japan, Japanese language and more.