No matter if this is your first time or your tenth time visiting Japan, Japan seems to do things very differently from the rest of the world. To help you make the most out of your time here in Japan, we have compiled a list of travel tips to Japan and travel hacks in Japan with everything you would possibly need to know.
For those of you travelling to Japan, moving to Japan or even already living in Japan, we hope to help your stay in Japan more comfortable and convenient with these essential things to know in Japan.
Check out every Japanese food you should try, fusion dishes, types of ramen, ramen chains, yakitori and food and drinks at izakaya, fast food chains in Japan and healthy food in Japan!

One of the best ways to explore Tokyo is to visit the local areas and immerse yourself in the local culture. If you want to explore local areas, we have created scavenger hunt adventures personalised to your interests, filled with fun facts, clues and puzzles. If you're curious, you can check out the games here!

Check out the Flip Japan Games here!

General Travel Tips
1. Tipping is not part of Japanese culture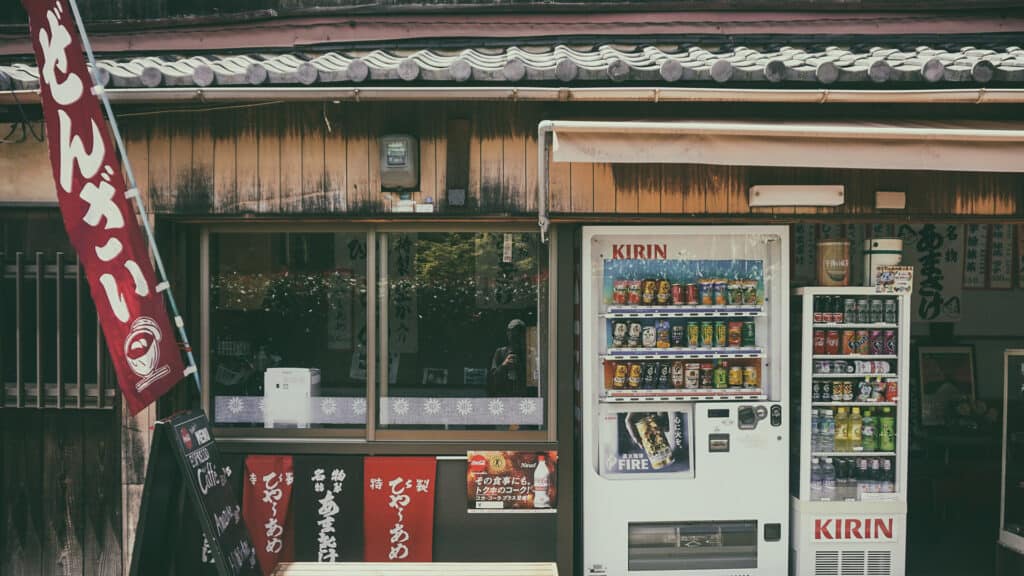 None of the restaurants, hotels or any establishments requires tipping. Even if you try to tip, most of the time, you will get rejected. Even if the change is only 1yen, basically 1 cent, they will give you the change. Some shops and restaurants have a tip jar for loose change so if you'd like, you can put your tips there.
2. Smoking is only allowed in certain areas in Japan
There are outdoor smoking areas, which are clearly marked. There are indoor smoking rooms inside buildings and shopping malls and you can usually find their whereabouts on the map. Smoking indoors is allowed in a lot of establishments, especially in izakayas. Although new laws have been implemented and smoking indoors is no longer allowed in some places, there are still many restaurants, izakayas and especially small local bars that allow smoking.
3. Tattoos are taboo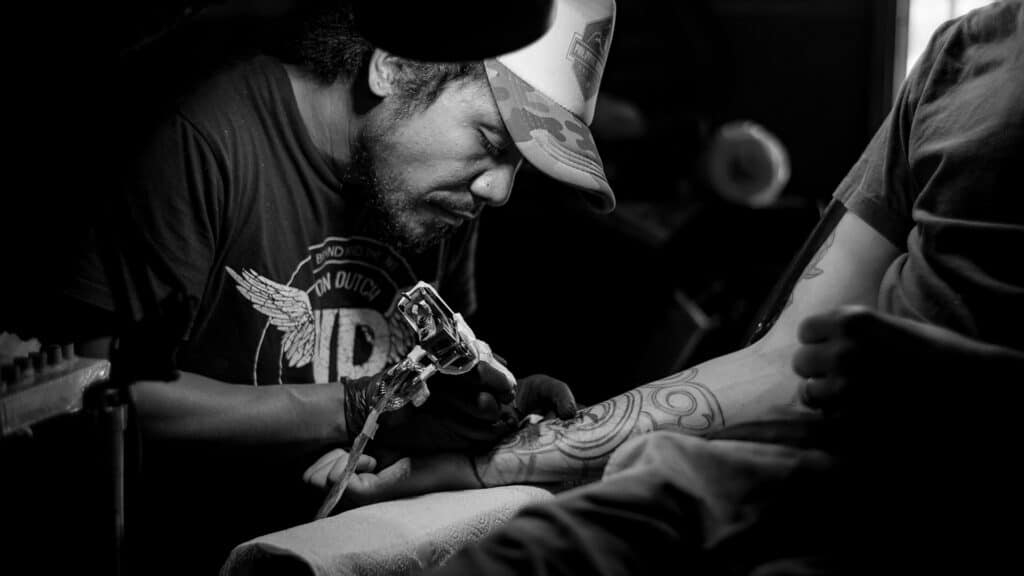 Tattoo used to be heavily associated with the Yakuza, Japanese mafia and therefore seen as quite taboo. Over the past years, tattoos are slowly becoming more and more accepted. However, if you have tattoos, there are a lot of establishments, especially onsen, hot springs, that won't allow you to enter. Find out more about travelling in Japan with tattoos and onsen that allow tattoos here.
Luggage
4. Use Coin lockers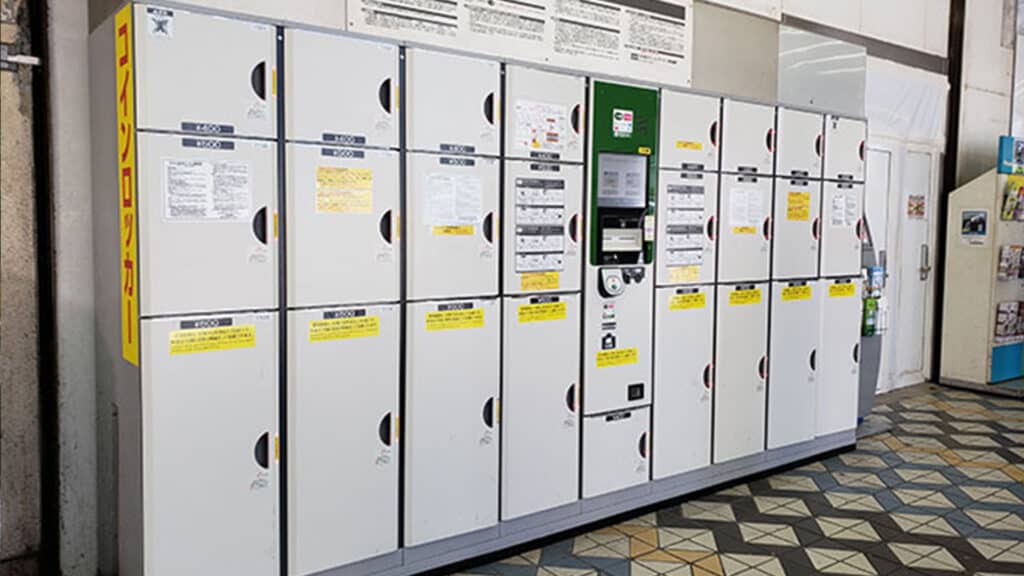 There are a lot of coin lockers in Japan. You can find them inside the train stations, around the train stations, shopping malls, buildings and on the streets. For those of you that have a lot of luggage or did too much shopping and need to continue on without holding onto everything, these coin lockers are great!
5. Deliver your luggages
If you can't fit everything you bought in your luggage or they are overweight, then you can use delivery services such as Japan post or Yamato to send your packages home. You can usually find cardboard boxes in supermarkets and you can use those to pack up all your extra belongings.
Safety
6. If you need help, go to a koban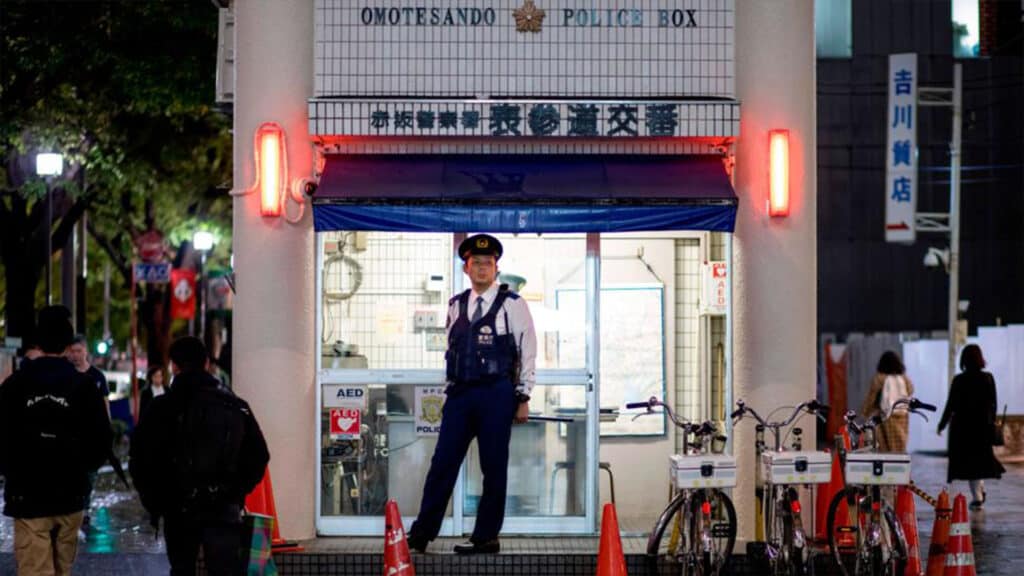 There is a lot of koban, police boxes, situated around Japan. They are usually close to stations and main areas of the city. If you are lost or need any assistance, don't hesitate to look for them. While there is no guarantee they'll be able to speak English, they can generally help you. Japan is generally a very safe country so you don't have to worry. Be careful and find out more about Japan safety here.
Japanese culture and etiquette
7. The lack of "no"
You will basically never hear the word "no" spoken in Japan. If you're looking for something in a shop, asking if a restaurant is available, they will never give you a solid "no" and instead, a lot of "hmm" or "that's a bit difficult". Know that those words are the polite Japanese "no" so you don't get confused.
8. Don't eat while walking
Eating while walking is not common in Japan. Even around the area with a lot of street food, such as Takeshita Street or Nakamise Shopping Street in Asakusa, there are usually designated areas for you to enjoy your food, before continuing on walking.
9. Japanese greetings
As you probably know, Japanese people bow or nod their hands when greeting one another, especially towards customers. The low bow that they do is to show respect, especially towards customers. Don't worry about bowing as low, a slight bow or a nod would suffice.
10. Take off your shoes
If you were to enter someone's home, make sure to take off your shoes. Most schools and some hospitals, clinics, restaurants, companies also require you to take off your shoes and wear their indoor slippers or shoes when you're inside.
11. Don't talk on the phone on public transportation
There is an unspoken rule that talking on the phone and talking loudly is not allowed on public transportation. You will see that most people keep to themselves.
12. Where to walk
When walking around in Japan, keep in mind to always walk on the left side of the street. You will find that most people follow this order. When you are riding an escalator, always stand on the left side and walk on the right.
Internet
13. Wifi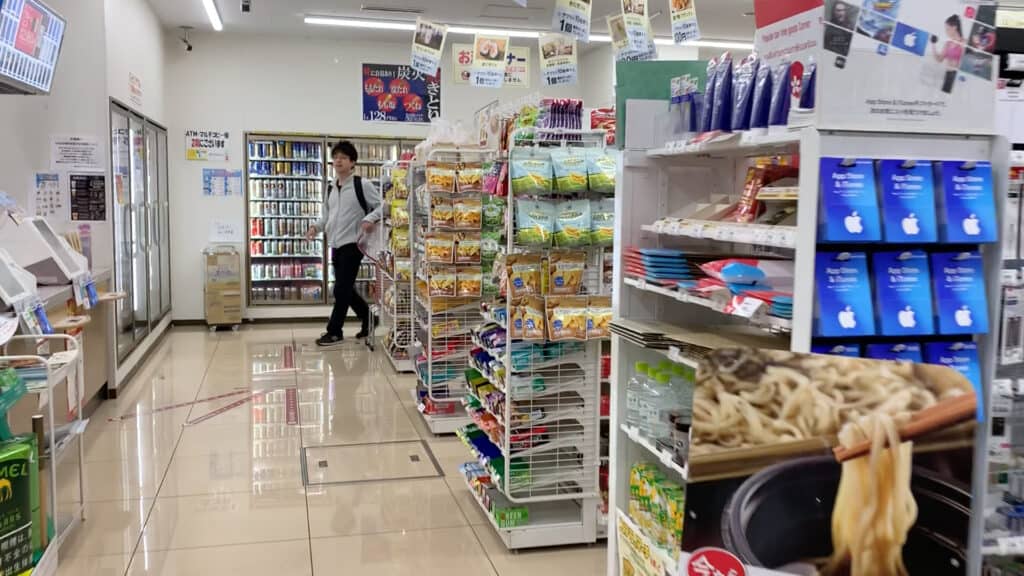 You can access free wifi in places such as 7-eleven, family mart, Starbucks and McDonalds. These places all have surprisingly fast and stable wifi networks. There are also many free city wifi, department store wifi all over the city.
14. Sim cards and pocket wifi
You can get sim cards and pocket wifis in places such as Donki Quijote, airport, electronic stores and convenience stores. Most of them offer great deals and accommodate to your needs.
Accommodation
15. Find the right place to stay for you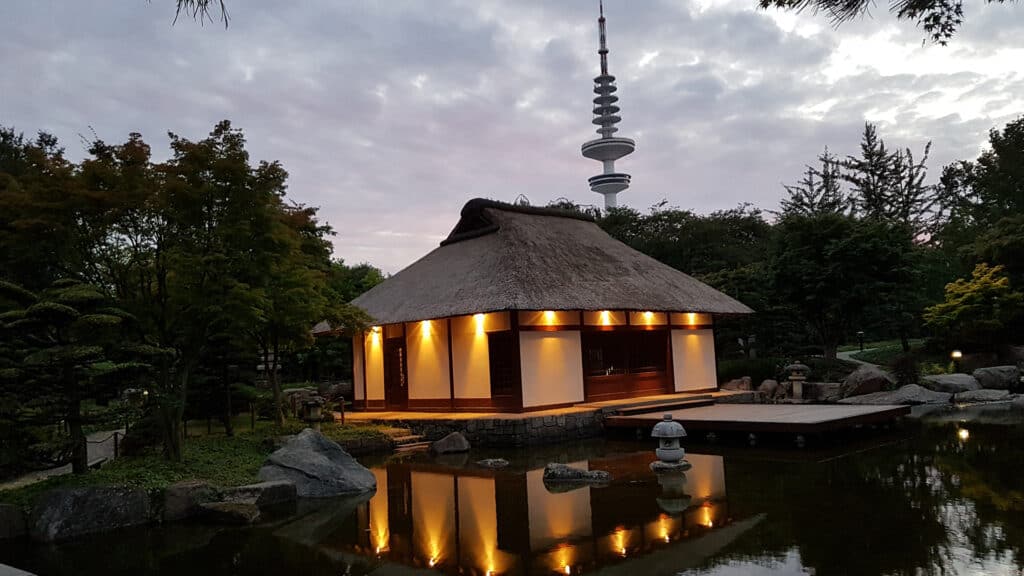 You can find hotels, hostels, ryokan, capsule hotels and Airbnb in Japan. Most of the places within the city centre tend to be more expensive so if you want to save a little on accommodation, staying somewhere a train ride from the city centre is great. If you are looking for a unique experience, there are a lot of themed hotels, traditional Japanese ryokans and interesting capsule hotels for you to explore.
Transportation
16. Punctuality
Trains and subway in Japan are exceptional. They are clean, punctual and convenient. Keep in mind that since they are extremely punctual, if you arrive 30 seconds late to the station, you will probably miss the train.
17. There are multiple train companies
There are multiple companies that run the train and subway systems in Japan. You won't be able to buy or use certain tickets in certain stations so make sure to be aware of the station that you're at and get a transportation card (we will explain more down in the "What to bring in your bag" section).
18. Use Google Maps
There are a lot of train stops and subway stops in the main cities and sometimes, if you just walk 5-10 minutes, you will find another station that might save you time and money. Use Google Maps to help you figure out your alternative options.
19. One-day train passes
There are a lot of one-day passes offered by different train or subway companies. However, it's important to keep in mind that most of the passes only work if you travel on trains operated by that single company. If you don't take at least 3 or 4 trips with the same train company in the day, chances are it's cheaper for you not get the pass. Make sure to check before purchasing any day passes.
20. Get a JR Rail Pass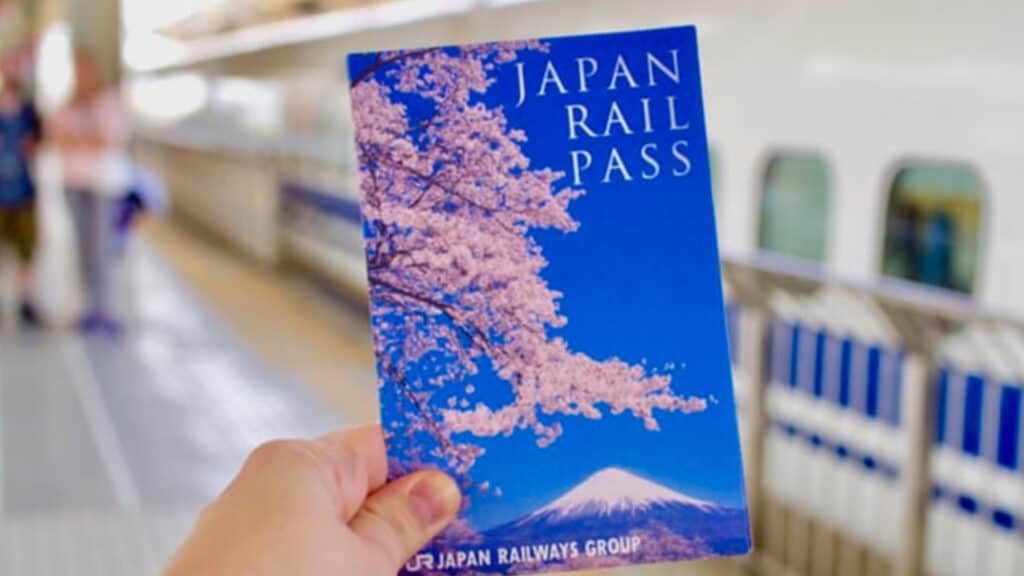 JR Rail Pass is a great pass to have if you intend to stay in Japan for a few weeks and plan to travel around the country. You can get on the local trains and bullet trains, which can cost quite a lot, all included in your pass. Keep in mind that you can only use the JR pass for trains operated by JR, which can take you all over Japan. If you are planning to only travel within one or two cities, or only for a short period of time, then you probably won't need it.
21. Taking the bus
Certain areas of the country and within certain parts of the cities, buses tend to be more convenient than the other form of transportation. They are not as fast or regular as trains and subways, but don't be afraid to use them. With most buses within big cities, you pay when you get on the bus, whereas for some buses, you collect a ticket when you board the bus and pay your fare with your get off.
22. Explore the city on a bicycle
A great way to see the Japanese cities, especially small streets and local areas, is to travel by bicycles. Travelling by bicycles cheap and convenient, taking to the part of the city you wouldn't normally come across. There are lots of places in Japan to rent bicycles, some allowing you to rent and drop in their many stations.
Dining
23. Make use of lunch deals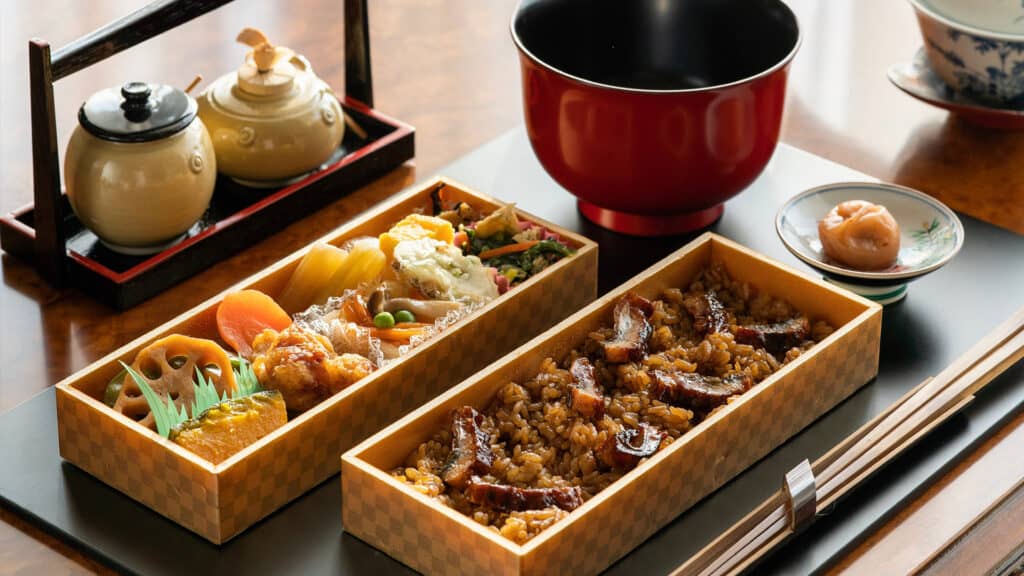 A lot of restaurants, even high-end restaurants offer amazing lunch deals and lunch sets that are affordable, delicious and filling. For those of you that wish to try out something a little fancier, have a look at their lunch deals.
24. All-you-can-eat and all-you-can-drink
All-you-can-eat places and all-you-can-drink places are great for those of you that enjoy a great and filling meal. You get to try out a wide range of food and drinks here. Japan has some of the best deals you will ever find with affordable yet delicious meals. Definitely make sure of these places when you're in Japan.
Shopping
25. Visit 100yen shop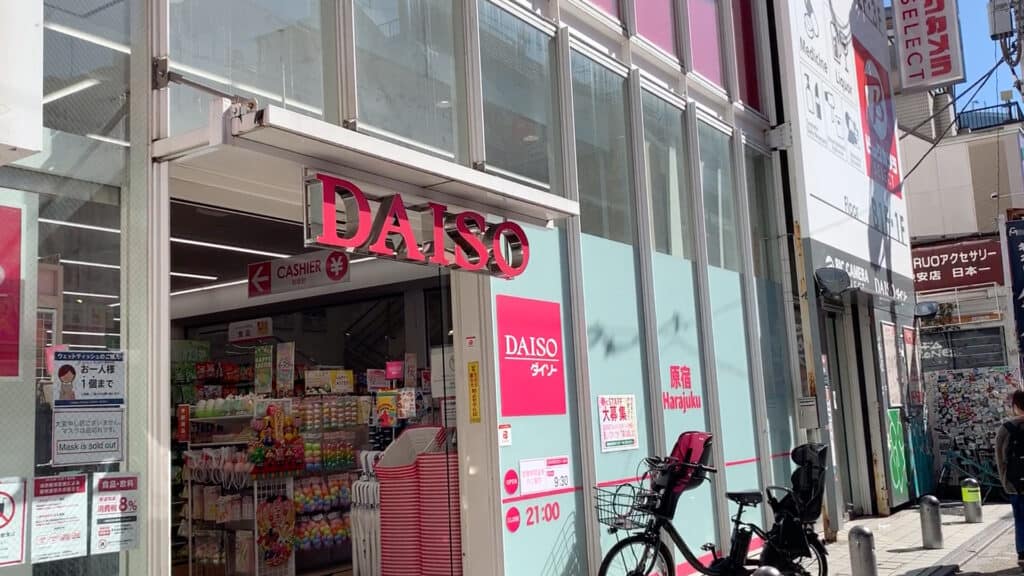 100yen shop is an amazing place where you can get everything for just 100yen or a dollar. You can find everything from stationery, beauty products, household goods and so much more here, and the quality is amazingly well. There are a lot of different 100yen shops you can find all over Japan.
26. Shop at Don Quijote
Don Quijote is a great discount store that sells everything. From souvenirs, electronics, health and beauty products, food and drinks, you can find just about everything here for a great price.
27. Convenience Store, your new best friend
Convenience stores are your best friends in Japan. They are amazing places where you can buy everything from food, drinks, bento, grocery, hygiene products, household products and more. Everything in convenience stores is decently priced and you can find them at all around the country.
What do bring in your bag
28. Get a Transportation cards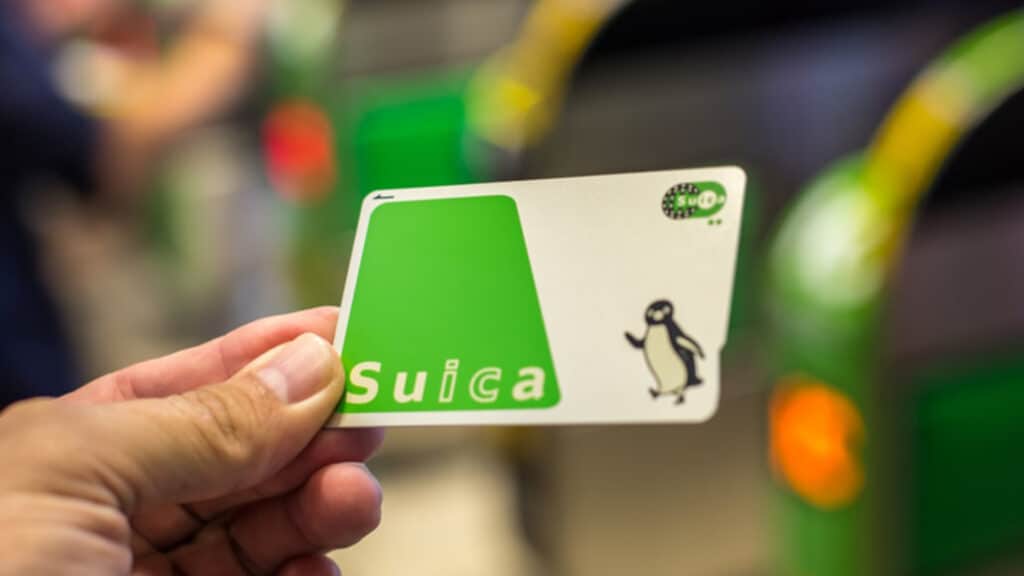 Transportation cards such as Suica and Pasmo are essential when travelling in Japan. It makes your travel easier so you don't have to keep buying individual train tickets. Some trips will require you to change train companies and it can get very confusing so with the car, you won't get lost. Train rides are also cheaper with transportation cards. It's definitely essential during your time in Japan.
29. There are no rubbish bins
If you have been to Japan, you will realise there are no rubbish bins at all in Japan, and for some odd reason, the streets are impressively clean. You can find some rubbish bins in train stations or convenience stores, but most of the time, you would have to carry the rubbish with you and throw them out at home. Bring a plastic bag with you to hold your rubbish.
30. Bring University card, student card
Quite a few establishments, such as cinema, museums, shops and restaurants offer student discount, so if you're a student or travelling with someone that's a student, make sure to bring along the student cards.
31. Japan is a cash society
Japan is still a cash society, where credit cards can't be used in a lot of the establishments. Some shops or restaurants require a minimum purchase amount for a credit card to be used or charge an extra 5-10% if you want to pay by card. You should make sure to bring along cash when travelling in Japan. There are not that many currency exchange places in Japan. You can find some places in the major parts of the cities or in airports. You can exchange your money in banks, although the rate isn't great most of the time. If you want to withdraw money from ATMs, you can find them in the major convenience stores such as family mart, 7-eleven, which you can find everywhere.
32. Bring a coin purse
Since Japan is a cash society, you will end up with lots of loose change in Japan. Get a coin purse to put all your coins. All the coins might seem confusing but take your time and use your coins when purchasing, or you might end up with lots of unused Japanese coins.
33. Bring your passport out with you
If you are travelling in Japan, you can get a lot of tax-free benefits. In a lot of shops, malls and even convenience stores, you will be able to get the 10% consumption tax deducted on the spot. Make sure to bring your passport along so you can get the discount.
—
Stay tuned for more information about Japan travel, Japanese culture, moving to Japan, living in Japan, Japanese language, Japanese culture and more.