Dining in izakayas is very popular among both Japanese people and foreigners. Izakayas are traditional Japanese bars and are casual places where you go to drink and eat. They usually have huge menus, consisting of mostly Japanese food. Most items come in small portions, similar to tapas, that everyone shares.  Many companies host their company dinners or after-work drinking sessions in izakayas, and it's also a popular spot for groups of friends.
Check out every Japanese food you should try, fusion dishes, types of ramen, ramen chains, yakitori and food and drinks at izakaya, fast food chains in Japan and healthy food in Japan!

One of the best ways to explore Tokyo is to visit the local areas and immerse yourself in the local culture. If you want to explore local areas, we have created scavenger hunt adventures personalised to your interests, filled with fun facts, clues and puzzles. If you're curious, you can check out the games here!

Check out the Flip Japan Games here!

If you have ever walked along the streets in Shibuya or Shinjuku and been approached by someone holding a small menu and luring you into their restaurants, the restaurants are probably izakayas.
There are many different kinds of izakayas, from izakaya chains to local izakayas, high-end izakayas and even fusion izakayas.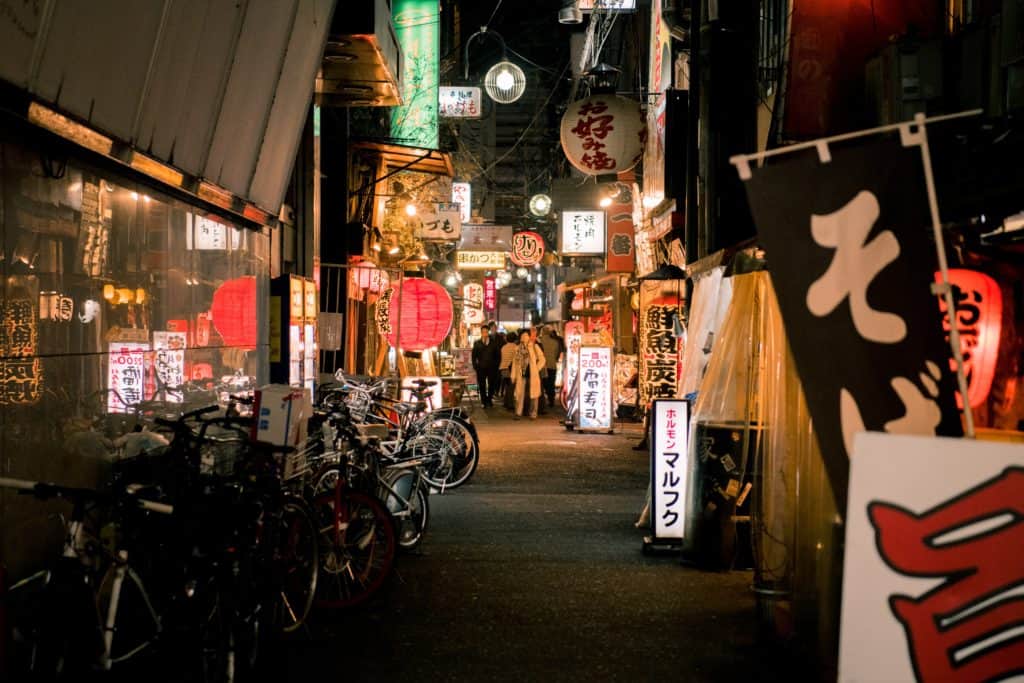 Why do people love going to izakayas so much?
Well, first of all, izakayas are very much about sharing. The size of each dish is relatively small, making it perfect for you to try and sample various kinds, as opposed to regular restaurants where everyone orders just their one own meal.
Izakayas are usually quite affordable. There are some izakayas where each plate costs only 300 yen (USD$3). From a plate with two skewers, a plate of gyōza, a hot plate of rice, a bowl of noodles, a beer… each for just 300 yen!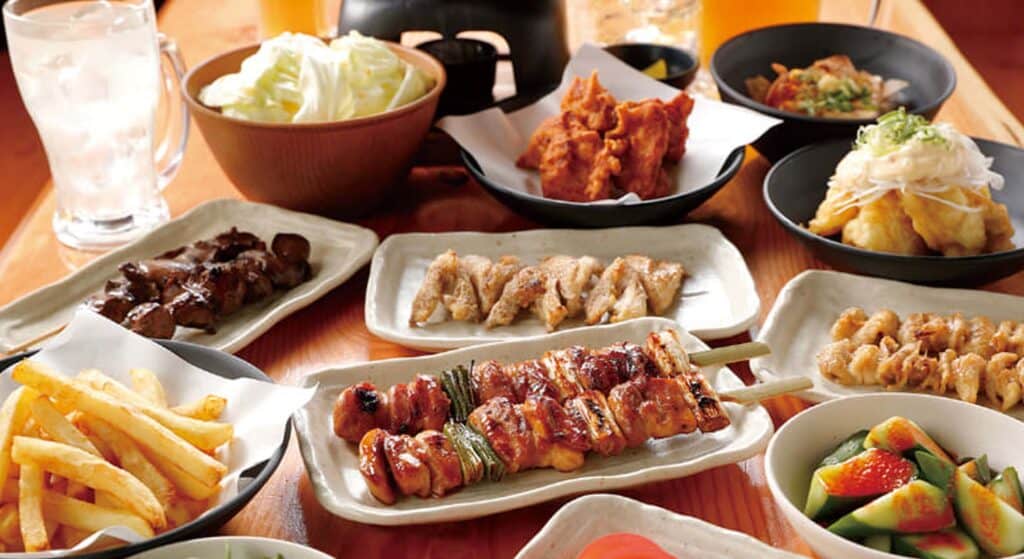 Most restaurants you find in Japan tend to be relatively quiet, where people keep to themselves. Izakayas are one of the few places where you can be as loud as you want without judgement. It is a normal sight to see drunk Japanese people tumbling around in izakayas, laughing and talking loudly.
A lot of izakayas also have private rooms or areas so you and your group can have some privacy. As most apartments in Japan are small and not soundproofed, inviting your friends over for a fun gathering or a party is not a common practice. So these private areas in izakayas are the next best options.
It is very normal for people to spend hours and hours in izakayas, right into the wee hours of the morning. Seating is comfortable and cosy so you could very easily lose track of time. However, during busy hours, you might get a limited seating of two to three hours, but that's still plenty of time to get food, drinks and have fun.
Here are some of the must-try food and drinks in izakayas.
What to drink?
You'll be surprised how many drinks there are on an izakaya menu, so here are a few classic drinks. There'll be both Western and Japanese alcohol. If you aren't familiar with Japanese alcohol, check out our list of all Japanese alcohols. Check out Japanese beers and also the incredible Strong Zero here.
Beer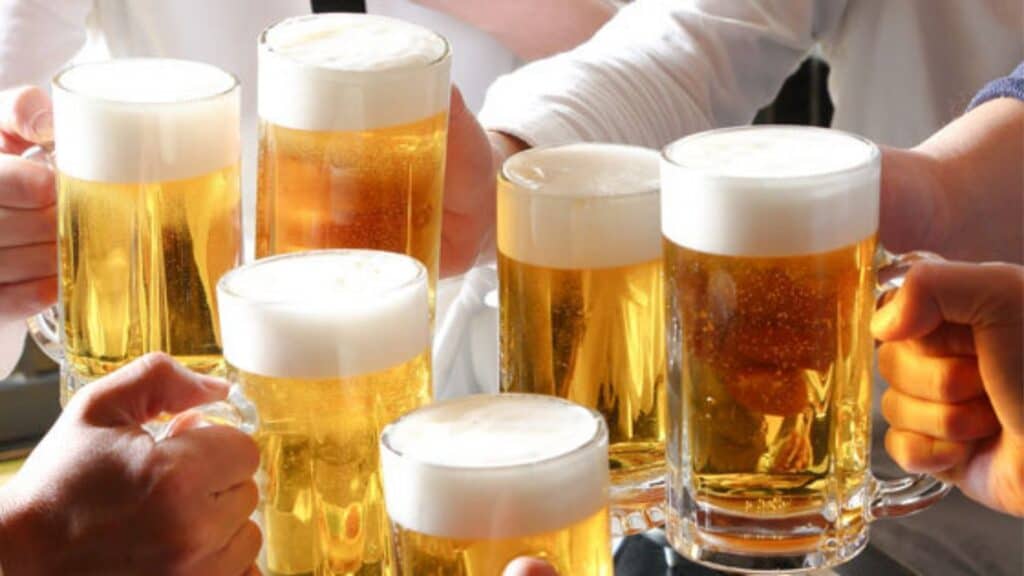 Izakayas usually have a few beers to choose. It is probably the most common option for people to pick when visiting an izakaya.
Nihonshu (Sake)
Most izakayas don't specialise in nihonshu so you might not find a wide range of options, but it's absolutely a good place to dip your toes into the nihonshu scene.
Highball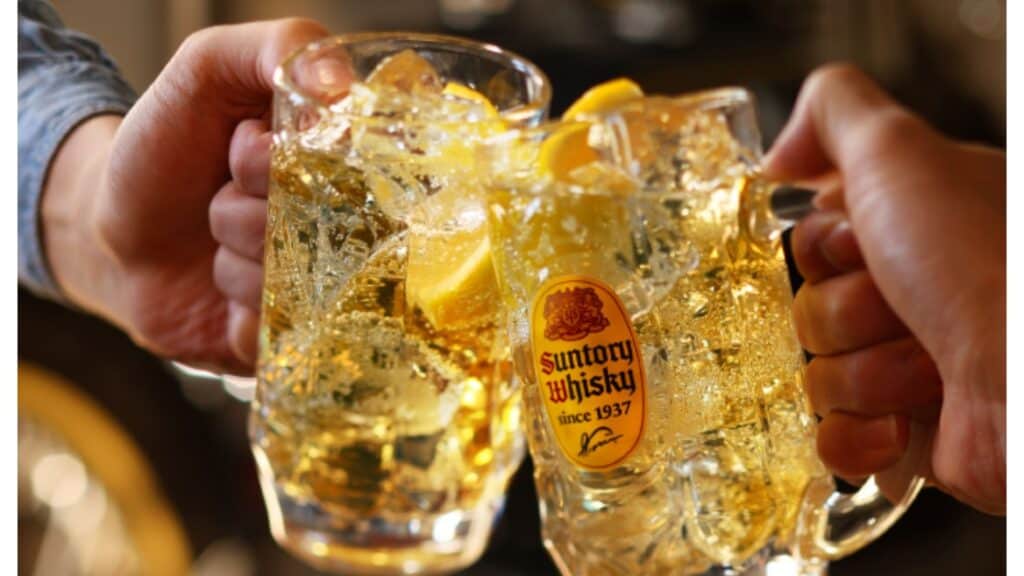 Highball is a whisky mixed with soda. It is fascinating to see highball on tap, where the whisky-and-soda mix is premade. The popularity of highball has grown a lot over the past few years and is a must-try!
Shochu
Shochu is basically Japanese vodka, made with grains or vegetables. In izakayas, shochu is usually served with water, either cold or hot. When in doubt, you can ask the servers for suggestions.
Umeshu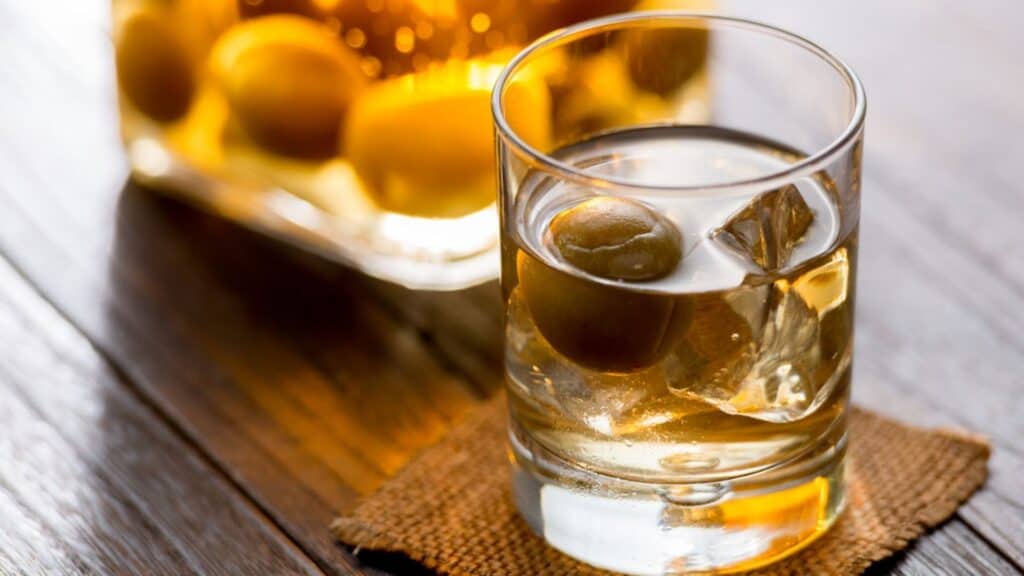 If you've never tried umeshu, you have to! It is plum wine, a little sweet with a tiny twist. You can have it on the rocks, straight, or mixed with soda. I would personally recommend trying it on the rocks. It is very easy to drink and before you know it, you will realise you are drunk.
Cocktails
You can get your typical Western cocktails in izakayas. Gin tonic, Moscow mule, Rum coke etc. Don't expect them to be strong though since most of them have only a small amount of alcohol in them.
Cassis
Cassis is probably the most popular liquor option for people that don't like alcohol or don't have a high tolerance. Cassis is blackcurrant liquor and people usually drink it with orange juice or soda. It is also a good drink to end with on your night out since it is quite refreshing.
What to eat in izakaya?
Gyōza
You can usually get grilled gyoza or pan-fried gyoza in izakayas. Most of them have pork mixed with vegetable stuffing. They tend to come in five or six pieces, and you can always order more if you like it.
Tamagoyaki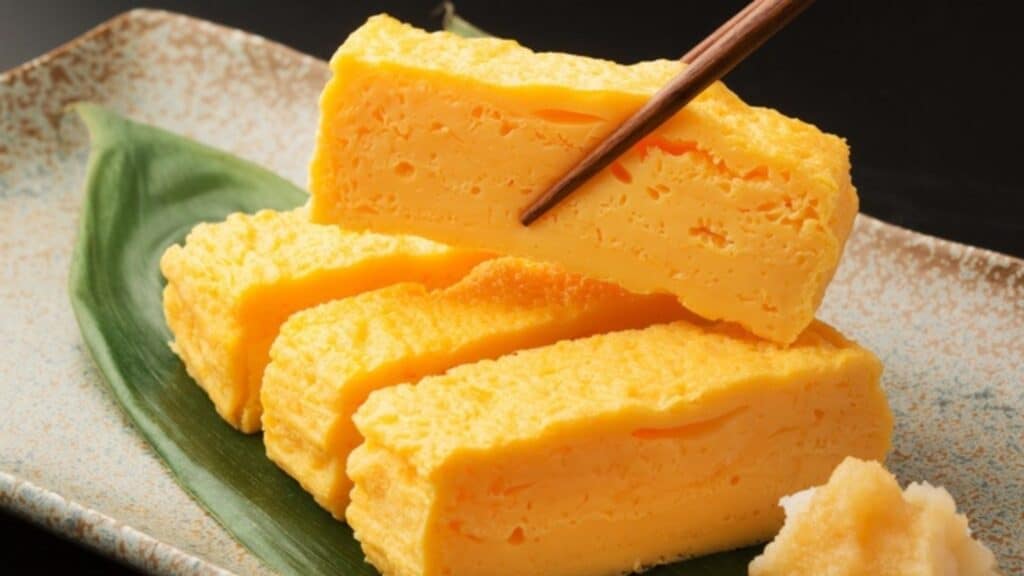 Tamagoyaki is an omelette. It might sound basic and simple but trust me, they are extremely tasty. When thinking about what to eat in an izakaya, this is definitely a lot of people's go-to choice. Some izakayas also have different styles or ways of cooking it as well, adding something extra to the dish.
Edamame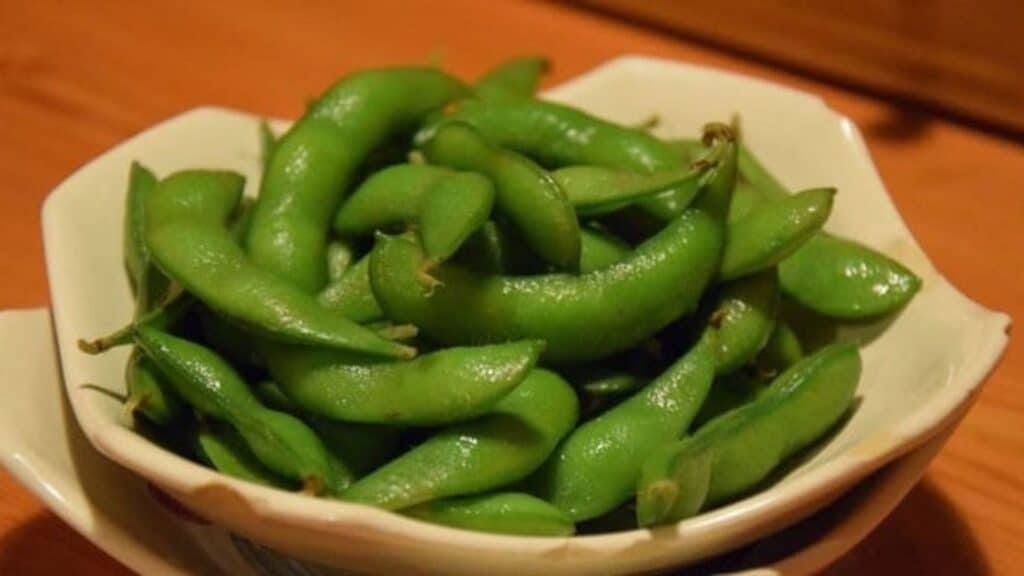 Just like chips, edamame is something you probably can't stop reaching out for and eating. It is bean pods that have been steamed or boiled with a hint of salt. It's simple to eat and definitely a delicious option!
Karāge
This deep-fried chicken dish is usually the go-to order for izakaya-lovers, the perfect dish when thinking about what to eat in izakaya. Chicken lightly coated with a layer of flour or potato starch, then beautifully deep-fried… Japan has their special way of making deep-fried chicken (it's not at all like KFC or Western fried chicken) and the crispy outer layer plus the juicy chicken meat is one you have to try!
Tebasaki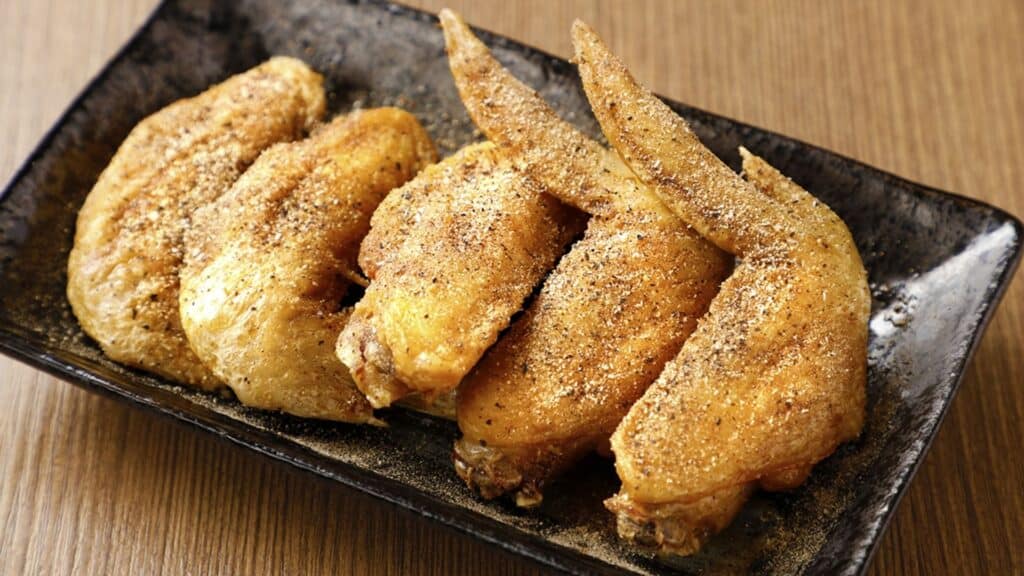 Another great izakaya food is chicken wings, tebasaki, Different izakayas have different ways of making their Tebasaki. Fried with soy sauce, deep-fried with salt, served cold… let your imagination run wild with this dish!
Sashimi
Most izakayas have a great sashimi plate option where you get a few different types of sashimi. If you're ambivalent about sashimi, this will be a good option as you can try different kinds of sashimi and figure out which kinds you like.
Tofu
When you think of what to eat in an izakaya, you probably don't think tofu. You may think tofu is plain but izakayas spice it up! You can usually get plain tofu or deep-fried tofu served with a dash of soy sauce, radish, ginger, green onion and fish flakes. It might sound simple but it is amazing, with different textures and flavours exploding in your mouth.
Yakitori
Izakaya is probably where you get to try all your basic yakitori options. Most izakayas serve a mix-and-match yakitori plate with a range of skewers you can pull apart and share among the table. Check out our list of all the different types of yakitori you can try! We personally love yakitori so much, we've put it on our list of must-try Japanese foods!
Cabbage
Simple and yet the perfect dish to have with your meal. A lot of places offer cabbage for free, or they might have it on the menu, but either way, you can ask for free top-ups. It is common for izakayas to serve cabbage with miso or sauce on the side.
Yakisoba
End your meal with a bang with the delicious yakisoba! Yakisoba is a common Japanese dish. It's fried noodles with small pieces of meat, some vegetables such as bean sprouts and cabbage, along with soy sauce. There aren't many restaurants that serve yakisoba or maybe you just don't have the time to find a yakisoba restaurant, so having yakisoba while at an izakaya is probably the most efficient, convenient way to try it. 
Check out every Japanese food you should try, fusion dishes, types of ramen, ramen chains, yakitori and food and drinks at izakaya, fast food chains in Japan and healthy food in Japan!