Hello! My name is Victoria and I have the opportunity to explore Tokyo for the next 2 months of summer – so grab a coffee, relax, and let me tell you about my dream journey so far. Here is my experience visiting A Flower Shop Fantasy, Yoyogi Park, Cotton Candy Lover's Dream and Reissue!
For as long as I can remember, it has been my dream to visit Tokyo, Japan. I've always been so interested in the culture, language, and honestly everything this country has to offer. As a child up until now, I have played video games, watched anime, and found a love for Japanese food. I have even taken a Japanese language course to help myself communicate better. What better way to experience and implement all of these things than to come to Japan itself?
Since I will be here basically the whole summer, I will walk you through some of the cool things I have done so far, and things I am planning to do over the duration of my trip.
A Flower Shop Fantasy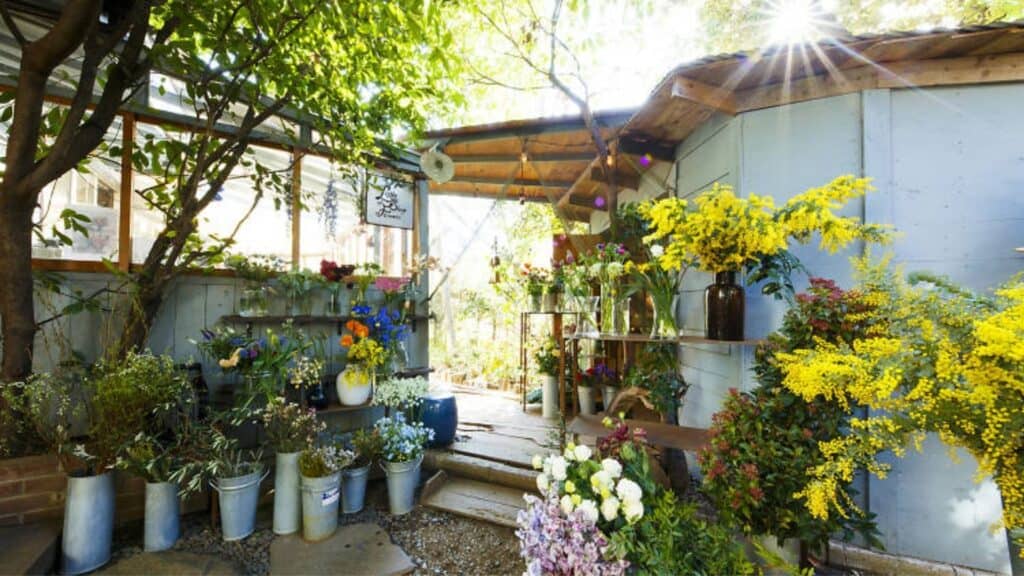 As an artist and designer, I have found an addiction to pretty flowers [a VERY serious addiction].
Back home in America, I create homemade phone cases made out of real flowers and sell them! From picking them, to preserving them, and even creating cute apartment decor, I have found unlimited ways to make use of their beauty.
While in Tokyo, I was exploring the streets in Shibuya as Google Maps took me down an empty street that seemed to have nothing but apartments. Before thinking about turning back, I figured I might as well walk down because, I mean, why not?
As I kept walking, I saw a sign with an arrow pointing to the right that said, "The Little Shop of Flowers". I instantly had to find out!
When I reached the shop, my mind was instantly put at ease. I was trying to figure out a way to NOT spend all my money!
Yoyogi Park
During my first weekend, I decided to start my dream journey by taking a walk around the area I was living in and came across Yoyogi Park, which is a MUST see. It's a large, public city park with lakes, fountains and forested areas.
It's the perfect picnic location – which is why I decided to have a picnic in the park [with lots of snacks, of course]!
Aside from having a picnic, there are festivals on the weekends with music, food and a variety of fun things to do! There's also a peaceful Shinto shrine which I haven't visited but will eventually.
Cotton Candy Lover's Dream
If you love cotton candy [and lots of sugar] — this is a must! Totti Candy Factory, located in Harajuku, is a sweets shop that is known for their HUGE sticks of cotton candy with a variety of flavours such as blue raspberry, orange, strawberry, grape, and more.
Here you will experience the ultimate sugar rush and get to take cool photos in the trippy 2-story candy factory.
Coffee Craze
As an avid coffee drinker, I am always trying to find cool and new places to get my delicious, caffeine fix! In Tokyo, the possibilities are endless.
Multiple cafes and coffee shops are literally right around every corner. If you're like me and enjoy cute, aesthetic coffee joints then you're in luck!
One of my favourite places that made it into my dream journey is Reissue. But, this isn't your ordinary coffee place.
Reissue offers 2D and 3D latte art! You can choose any character or any design you want, and they will make it happen. Just show them a photo and within a few minutes, it will be sitting in front of you designed into your coffee!
Overall, my journey has just begun. Although I have experienced a variety of cool things and places so far, I still have huge plans ahead such as:
Restaurants/Bars/Cafes
Ghibli Museum
AND MANY MORE…
Overall, there are endless things to do while in Tokyo and sometimes taking the wrong turn can lead you to a super cool place!
Being open-minded on this journey has led me to awesome opportunities and has provided me with the best experience.
—
Stay tuned for more information about Japan travel, Japanese culture, moving to Japan, living in Japan, Japan nightlife, Japanese language and more.