Japan is a country that has four distinct seasons. While it is hot and humid in summer, it gets cold and dry in winter. If you don't like the cold or are sick of the chilly winds, here are some of the best ways to escape the cold in winter in Japan. We have also added some examples of special places you can visit this winter, if you get a chance, definitely check them out!

One of the best ways to explore Tokyo is to visit the local areas and immerse yourself in the local culture. If you want to explore local areas, we have created scavenger hunt adventures personalised to your interests, filled with fun facts, clues and puzzles. If you're curious, you can check out the games here!

Check out the Flip Japan Games here!

Check out what to do in Winter, best illuminations in Tokyo, best illuminations in Japan, illumination day trips, best ski resorts, winter festivals, best onsen spots and ways to escape the cold in winter in Japan.
How to escape the cold in winter in Japan
1. Onsen
Japan is a country with a lot of snow in winter. And in this cold season, there are many people who go to the onsen for a hot spring to warm up themselves.
Onsen is a hot spring, and there are many around Japan. Many of them are natural hot springs, but some of them are built by humans. Hot springs in Japan used to be just for the wealthy and royalty. Now everyone can enjoy an onsen experience.
Onsen is traditional Japanese bathing facilities that usually feature hot spring water, typically at a temperature of 40–50 °C. The natural onsen spots get the natural hot spring water that flows from the ground beneath it.
Some onsens have outdoor baths (rotenburo), meaning that they are open air. These rotenburo baths often include spectacular views of nature. It is a spectacular feeling to sit in the relaxing hot spring water while taking in gorgeous winter scenery. Some onsens provide bathing facilities such as communal baths, saunas, or swimming pools for you to enjoy.
2. Check out museums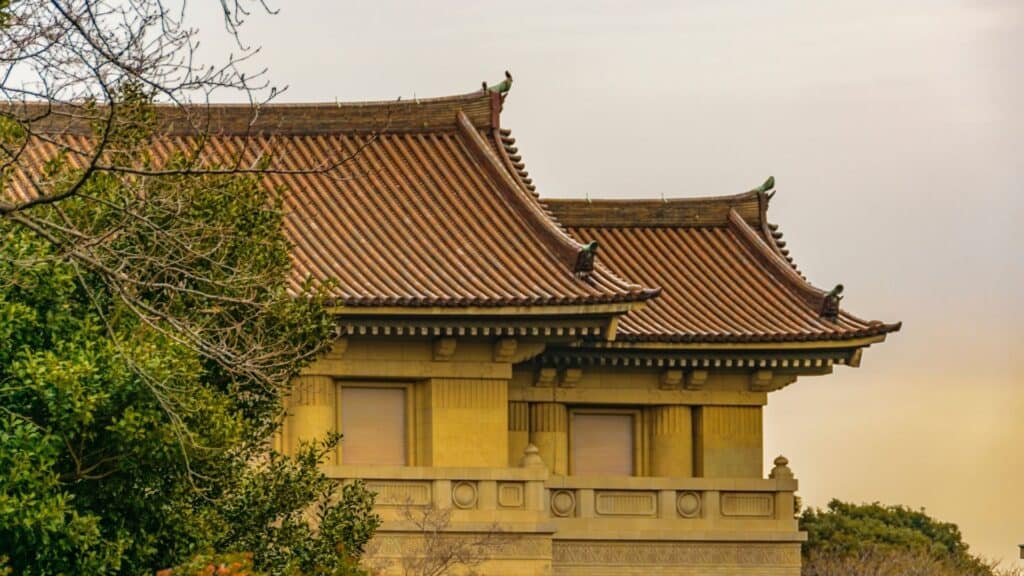 There are all kinds of museums in Japan and since most of them are indoors, they make great activities in winter. There are big museums with very traditional exhibitions, little "geeky" museums where manga fans will enjoy, and everything in between.
There are many museums in Japan, some of which have been around for centuries, while others have only recently opened their doors to the public. Many of the museums in Japan have special exhibitions and seasonal showcases happening throughout the year, so even if you've been to the museum once, you can visit again and see new things.
Here are some museums you can check out in the Tokyo area:
Metropolitan Museum of Art: The Metropolitan Museum of Art in Japan offers a plethora of exhibitions from ancient artifacts to modern art pieces from around the world. The Metropolitan Museum of Art was established in 1872 as an institution that would preserve ancient artifacts, including those from ancient Egypt and China.
Tokyo National Museum: The Tokyo National Museum was the first museum in Japan, founded in 1872. The Tokyo National Museum has different sections with different purposes, including a collection of fine arts, exhibit rooms on Japanese historical events, an archaeological collection on ancient Japanese history, a special exhibition hall with temporary exhibitions, and so on.
The Edo-Tokyo Museum: The Edo-Tokyo Museum gives a fascinating look into Japan's past that shows off its culture and history beautifully. It has over 5,000 different artifacts that are related to Tokyo's history. Some of these artifacts include scrolls that are about the development of Edo period and modern artworks that are about how people feel about living in Tokyo today.
Mori Art Museum: Mori Art Museum is a contemporary art museum located in Roppongi Hills in Tokyo. It houses more than 100 works from the private collection of its founder, Soichiro Mori. The main gallery hosts rotating exhibitions spanning different cultures and periods from antiquity to the present day.
Small Worlds: Small Words, located in Tokyo, is the world's largest indoor miniature theme park. Small Worlds is 8,000 square meters of miniature dioramas small-scale exhibitions. There are 6 different areas to view, and each area brings a sense of childlike wonder. As you marvel at the details of each setting, you can envision yourself living in each scenery.
3. Shopping malls and outlets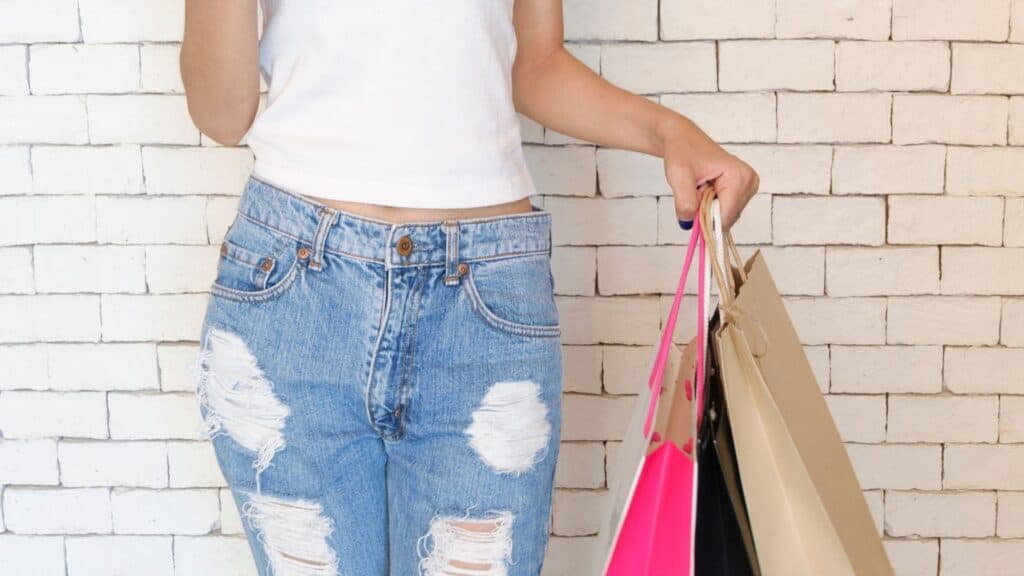 Shopping in Japan is an experience for anyone, but it is especially so during the winter months. Japanese people tend to go out shopping in huge groups and you will find people enjoy exploring different shopping malls and outlets throughout the country.
The best thing about shopping in winter in Japan is that you can find all the latest fashions trends and all the fantastic winter sales. Christmas sales in Japan are massive and many people will go to buy their presents. The most popular items in these sales are fukubukuro, winter discounts, winter sales, winter clothing, and shopping malls in Japan which can be found throughout Tokyo and other cities.
Fukubukuro (福袋) are New Year bags that contact mystery items at a hugely discounted price. Different brands and shops offer these Fukubukuro from the first of January and you can see people fighting to buy some of these Fukubukuro. People do not know what is inside the bags until they open it, adding to the mystery of these bags.
4. Enjoy Kotatsu
A Kotatsu is a traditional Japanese heating device. It consists of an electric blanket or heated mat that sits on the floor, and a tabletop with heaters built into the underside. The Kotatsu table has space to accommodate people to comfortably sit around with their legs inside the kotatsu to stay warm.
During the winter, people in Japan enjoy using kotatsu tables. The kotatsu cafe can be considered as the best of both worlds. It's warm enough to serve as an indoor heating system without being too hot to sit on for long periods of time, but not so warm that you'll overheat if you want to stay inside for hours on end.
If you don't have a kotatsu, don't worry! There are kotatsu cafes where you can enjoy kotatsu without having to buy one for your place. Here are some incredible kotatsu cafes in Tokyo for you to check out.
Cafe Stay Happy: Cafe Stay Happy is about 3 minutes walk from Shimokitazawa station. It is a fashionable organic cafe opened by the owner who loves traveling. The interior of the store has a natural taste and all kinds of interesting goods from all over the world are displayed to tickle your adventurous spirit. In summer, you can find hammocks here while in fall and winter season, kotatsu are prepared here so you can stay warm while enjoying the organic dishes using fresh vegetables, eggs, and meat.
Shi-no-Cafe: Shi-no-Cafe is located in a residential area, about 13 minutes walk from Nakano station. It is a relaxing shop that offers home-cooked dishes that mainly use vegetables grown in the garden. At the kotatsu seat on the porch (winter only), you can relax while looking out at the garden. There are plenty of sweets such as cakes and zenzai here, so it's great for you to visit for cafe time and take a break.
5. Eat Hot food
Needless to say, eating hot and heartwarming food in winter is one of the best ways to warm you up. A common misconception is that Japanese people primarily eat sushi and sashimi in the wintertime. In fact, Japan has a diverse cuisine that caters to all tastes and preferences: hot Japanese food like nabe, noodles, curry and more are very commonly eaten in Japan.
There are many different types of nabe dishes, including Oden and shabu shabu. Oden is a Japanese dish with lightly seasoned broth topped with different ingredients like boiled eggs, daikon, and fish cakes. Shabu-shabu is a Japanese dish using thinly sliced meat and vegetables boiled with dipping sauces.
Noodles like ramen, udon and soba are also fantastic dishes to help warm you up in winter. Japanese curry is another dish that is perfect for cold nights since it will keep you warm and full at the same time. If you like spicy food, try some spicy Japanese noodles or curry to get you the extra kick when you're feeling cold.
6. Drink hot sake
Sake is the national drink in Japan and can be enjoyed both hot and cold. It's a great drink in winter because it contains an anti-freeze enzyme which helps prevent frostbite.
In the winter season, Japanese people turn to drinks that will warm their bodies up. Japanese sake is usually made from rice and the alcohol content is usually around 20% ABV, which means it has the same amount of alcohol as wine. Sake is a type of rice wine that is made by fermenting rice. The drink has been around for over 1000 years and has been produced for many purposes such as to make rice wine, vinegar, and even as a cooking ingredient.
Most of the alcohol evaporates when it's heated up just below boiling point. The taste changes slightly due to the heating process, making it a unique beverage.
There are many benefits to drinking sake. For one, it offers an energy boost – perfect for those long winter nights. Sake also has anti-inflammatory properties which make it good for alleviating pain and controlling weight gain during the winter months.
It's believed that one of the reasons sake was created was to provide protection against the cold weather. Sake contains an anti-freeze enzyme called "anti-diabetic factor" which triggers cell membrane repair in response to low temperatures, helping prevent frostbite.
7. Stay in a ryokan
In the cold winter, you probably want to stay warm, cozy and comfortable. Staying in a ryokan is popular in winter since there are usually quite a few relaxing activities to do inside ryokans, delicious seasonal meals are usually prepared for you, and of course, you get to take a relaxing soat at onsens that usually come with ryokans.
Ryokan is a traditional Japanese inn that originated in the Edo period. Ryokans are usually small and traditional-style hotels or inns. A ryokan typically includes an onsen, or communal bath, where travelers can relax and enjoy themselves after a long day of sightseeing.
Depending on the particular ryokan, they might have special events and campaigns, giving you the full relaxing and warming experience. Here are some unique ryokans that are worth a stay, especially in winter.
Hoshino Resort Aomoriya [Misawa City, Aomori Prefecture]: A unique hot spring inn that combines the comfort of a popular resort with the culture of Aomori. You can feel the charm of Aomori just by staying, not only for the high-quality hot springs but also for the tastes and performing arts that are held in this ryokan.
Airinkan, Airinkan [Hanamaki City, Iwate Prefecture]: Airinkan is a popular inn that offers a wide variety of baths, where you can feel nature up close. This ryokan offers a wide range of dishes with plenty of seasonal ingredients. Events such as local entertainment are also held here every day so you can enjoy fully in the comfort of the ryokan.
Tsuganoki [Nikko City, Tochigi Prefecture]: Tsuganoki is located slightly outside the hot spring town of Nikko. It has a reputation for warm hospitality that allows you to spend time without having to stretch your legs. There are also private onsen baths and open-air baths. This ryokan also has handmade glass accessory experiences that you can add something special to your trips.
8. Visit Okinawa
While most of the country is quite cold during winter, Okinawa, the southern island prefecture, stays around 17-20 degrees, making is a great escape from the cold. Okinawa is a popular tourist destination in Japan and although most people travel to Okinawa during summer, you will love Okinawa in winter as well.
The main season of Okinawa travel is from April to October, mainly in summer. During the off-season from November to March, prices are cheaper in various aspects such as tours, planes, accommodation, and rental cars.
With the temperature around 20 degrees, swimming might be difficult but snorkeling is possible if you wear a wetsuit. You can fully enjoy diving if you protect yourself from the cold. In the waters of the Kerama Islands from Naha, humpback whales come every year from January to March for breeding activities. You can join whale watching tours, where you can see whales up close.
Besides these outdoor activities, there are different indoor activities that you can enjoy in Okinawa so you don't have to worry about being bored. From cultural activities to museums, historic sites to more, there are all kinds of fun experiences for you to enjoy.
One of the many spots is Okinawa World. Okinawa World is a spot full of unique highlights, including the limestone cave "Gyokusendo" created by the history of the earth for 300,000 years. Here, you can find different attractions such as Ryukyu Kingdom Castle Town that reproduces the old townscape of Ryukyu, Habu Museum Park where you can enjoy a hub shows, and attractions of Ryukyu Taiko. There are also different handmade experiences such as weaving and papermaking.
—
Winter in Japan might be cold but there are many ways to stay warm and cozy. Check out some of these ways for this season. What do you think about these ways to escape the cold in winter in Japan? What are some of your ways to escape the cold? Let us know in the comment section.
Check out what to do in Winter, best illuminations in Tokyo, best illuminations in Japan, illumination day trips, best ski resorts, winter festivals, best onsen spots and ways to escape the cold in winter in Japan.
Stay tuned for more information about Japan travel, Japanese culture, moving to Japan, living in Japan, Japanese language and more.