Japan is the place to shop. From high-end clothing stores selling branded goods to 100 yen stores selling cute trinkets and household items, you'll be able to find something no matter what you're looking for and no matter your budget. When it comes to shopping in Japan, find out the best places to go shopping in Japan with the best cheap shopping, shopping for clothing and tax-free shopping!
You can easily spend days in Japan only shopping, and there are so many options that it can be difficult to know where to visit. Don't worry, because I've shortlisted ten places that you need to go before you leave Japan.
Make sure you have room in your luggage because I'm sure you'll be bringing back a lot of new goodies! Bring your passport along with you for your tax-free shopping. Check out this packing list for more information.

One of the best ways to explore Tokyo is to visit the local areas and immerse yourself in the local culture. If you want to explore local areas, we have created scavenger hunt adventures personalised to your interests, filled with fun facts, clues and puzzles. If you're curious, you can check out the games here!

Check out the Flip Japan Games here!

Find out more about Japan travel here: Shopping in Japan, the best souvenirs to buy in Japan, nature in Japan, camping in Japan, overnight & day trips from Tokyo, Top museums to visit in Tokyo, Local neighbourhoods in Tokyo and beaches near Tokyo.
Places to shop in Japan
1. 100 yen shop (Daiso)
You can't miss coming to Daiso if you're in Japan! It's a 100 yen store where everything is—you guessed it—100 yen! It is definitely the best place for cheap shopping in Japan. Many of these products are made in Japan, and are both high-quality and long-lasting.
100yen shops such as Daiso has become the go-to place for household goods like kitchenware, storage units and toiletries; decorative products such as removable wallpaper and cute trinkets to put on your desk; and stationary such as DIY products, patterned sheets and scrapbook materials. They even sell Japanese snacks and ingredients. We've compiled a list of all the things you should check out in a 100 yen store!
It's just about everywhere in cities, making it very accessible for many!
The 100yen shop Daiso can also be found in other countries such as South Korea, Australia, Singapore, and the US. However, Japan is the only place where you can find one so large, as there is a seven-floor branch located in Funabashi, Chiba. Enjoy cheap shopping here at 100yen shops in Japan!
2. Don Quijote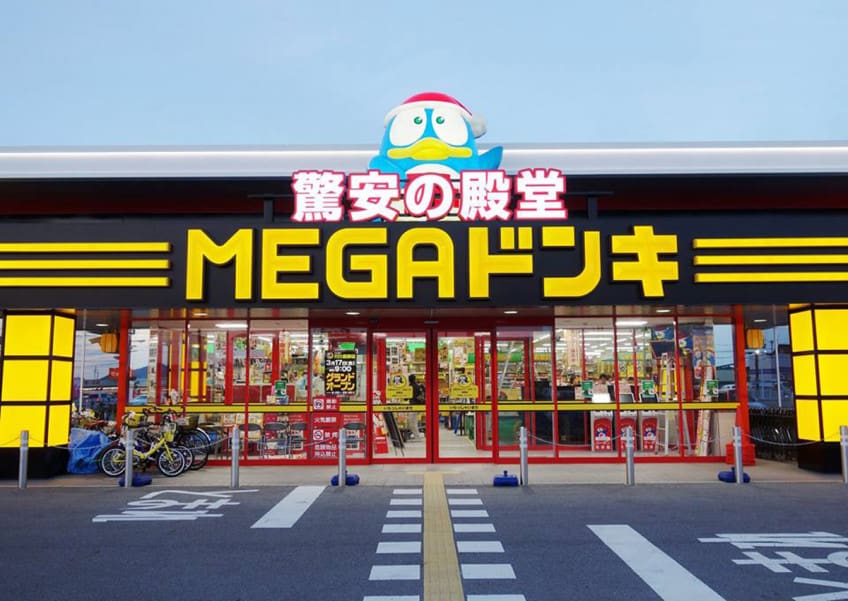 Don Quijote, also known as "Donki" with the locals, has everything. Shop for clothing, groceries, toiletries, electronics, and even adult toys; you'll be able to find anything in this store. Similar to Daiso, you can find stores with multiple floors.
Look for a "MEGA" Don Quijote, which is exactly what it sounds like. With as many as seven to eight floors, each floor is filled with something different such as cosmetics or video games. They also have a section dedicated to apparel, and you can even find cosplay outfits here.
They're also the place to go for the famous unique-flavoured Kit Kats (many of these flavours such as purple yam or roasted green tea are limited to Japan, so they make great souvenirs). We have a more comprehensive and detailed guide on what to get in Don Quijote, so check it out!
Don Quijote can feel quite cramped sometimes, as there are so many products jam-packed on the shelves. It's also a very popular spot with foreigners, so it's always full of people.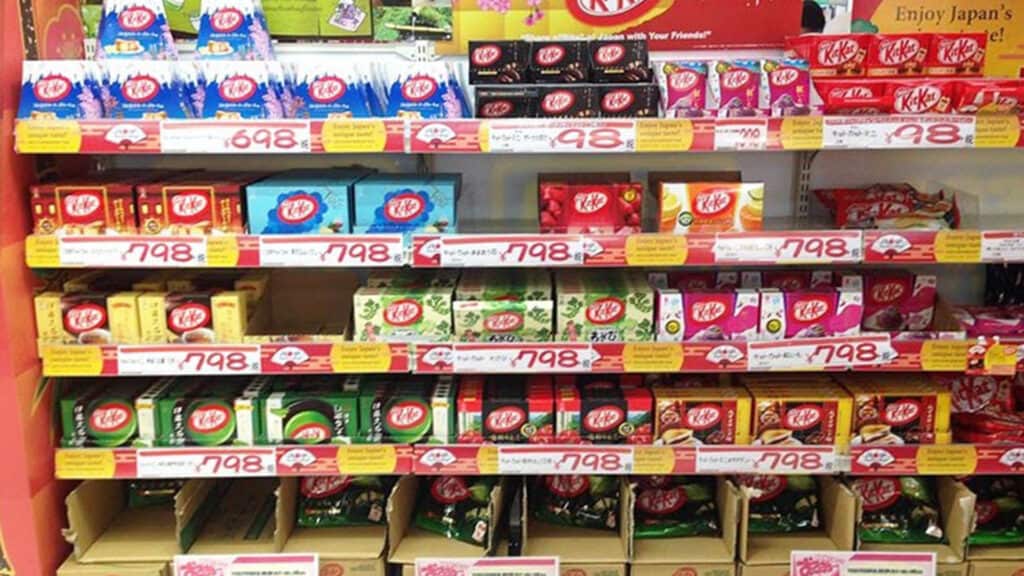 Don Quijote also sells many traditional Japanese goods such as kimono (着物), hakama (袴), and paper fans. They tend to be more like costumes, and while they aren't the most professionally crafted, it's a great gift to give to someone as a unique part of Japan.
Most Don Quijote offer tax free for your shopping, so make sure to bring your passport!
3. Convenience stores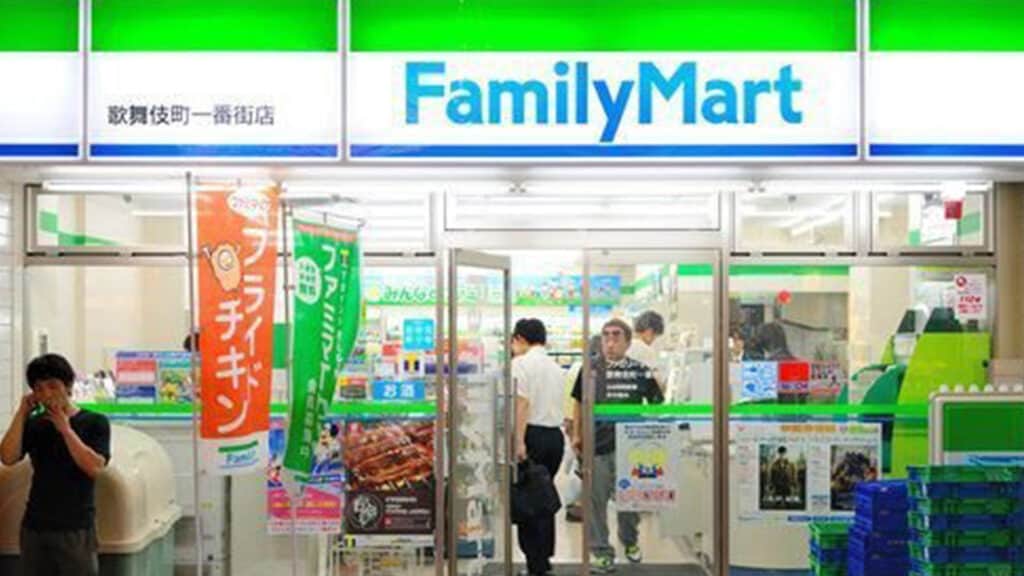 Convenience stores in Japan are like mini grocery stores. Forgot your toothbrush? Convenience store. Missing your lunch? Convenience store. They are even great for clothing shopping like socks and underwear and are truly convenient for when you're in a troublesome situation.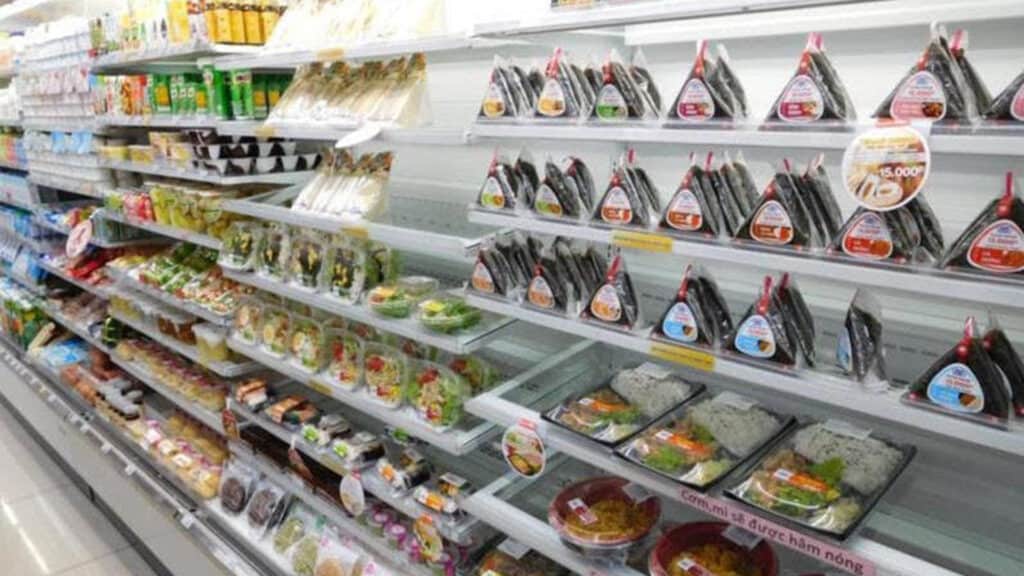 Known as 'conbini' (コンビニ) in Japan, there are various chains, and many people often have a preferred one and are extremely loyal to their pick. The top three within Japan are Family Mart, 7-Eleven, and Lawson, and you can find them all over Japan, often more than one on just one street.
Convenience stores offer pre-made meals that are made that morning. Once you buy one, the cashier will ask if you would like it heated, and you can eat it then and there as they provide cutlery as well as a place to sit. It truly is convenient, and amazing for someone in need of a quick meal.
Along with meals, they have desserts like ice cream, cake, pudding, and mousse. You can also find alcoholic beverages, ranging from a can of beer to large litres of hard liquor. In other words, you can have the entire restaurant-type meal in a convenience store.
Coffee and tea at convenience stores are also very popular as they have a large selection and are constantly adding new drinks. Depending on the time of the year, you can also find flavours like cherry blossom, or sweet potato.
Despite being open 24/7, convenience stores are great places for cheap shopping in shopping. Visit the different conbini in Japan and let us know in the comment section which is your favourite!
4. Department stores
Department stores are popular pretty much amongst everyone. A well-known and established one is Tokyu Hands, best known for selling household goods. The floors are categorised into kitchenware, bathroom goods, cleaning supplies, and furniture. I highly recommend Tokyu Hands if you're planning to live in Japan long term and you need household goods for your new home.
In the Shinjuku branch, they even have a small section for independent artisans, and you can find products from small businesses. They sell jewelry, hand towels, and even craft beer.
Additionally, they also have a wide variety of stationary, and it's a great place to find pencils, pens, notebooks, or flashcards. These are typically high quality, and due to the nature of the Japanese writing system that includes many and complex strokes, you can find writing utensils with tips as thin as 0.2 centimeters that are used for precision. They offer ink in different colors, and many of their stationary goods include cute designs such as mascot characters like Hello Kitty or Rilakkuma.
Many shops in department stores provide tax-free shopping. To find out more about department stores, read our detailed guide here.
5. Retailers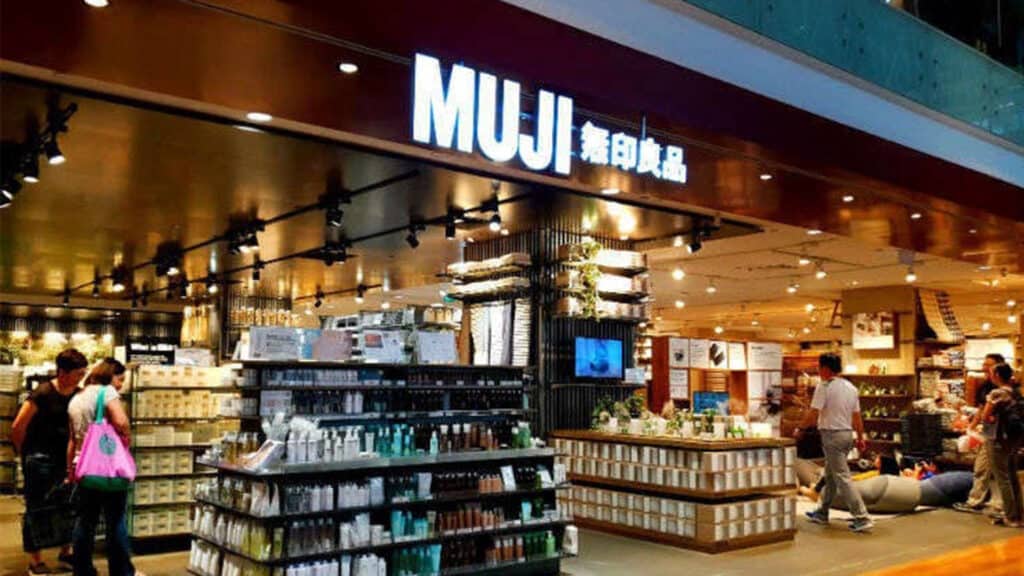 Muji is known around the world for its minimalist products ('muji' in Japanese literally means "no mark"). Most of their products are made from wood and have a sleek finish, giving them a modern, stylish vibe. It is an amazing place to go for relatively cheap yet great quality shopping in Japan.
Like Tokyu Hands, you can shop for clotheing, furniture, stationary and household products. Their notebooks in particular are world-renowned; they have the trademark wood-like experience and are extremely thin and light. Muji, unlike Tokyu Hands, has branches all around the world, so it's likely there's at least one even in your home country.
Muji products are more on the pricey side; a standard unisex hoodie costs around USD$70.
In any case, Muji is one of the places you definitely have to visit while you're here in Japan, and stock up on as many pens as you can.
You'll also want to visit Uniqlo and GU. As Japan has some of the world's best retail shops, you won't want to miss a trip to these two places.
While you've probably been to a Uniqlo before, you may be unfamiliar with GU. A sister brand of Uniqlo, they both offer basic, essential pieces for anyone to add into their wardrobe.
A lot of the Muji shops offer tax free option for your shopping, so bring along your passport when you're out shopping.
Rather than statement clothing, both Uniqlo and GU cater to the Japanese trend of minimalistic fashion. With versatile fits and colors, these two stores are extremely popular within Japan.
Uniqlo also features two types of materials called Heattech and Airism. Heattech focuses to keep your body warmth insulated during the cold months, and is great for the winter time. Airism on the other hand is meant to regulate your body heat, and keep you cool during the hot, humid days of summer.
They are both known in Japan for having a reasonable price, making them great places to go cheap shopping in Japan. As minimalist fashion is rising in Japan, these two stores are places you definitely want to try out. To find out more about the growing minimalist trend in Japan, check out this blog here about Japanese fashion. (link to minimalist fashion)
6. Animate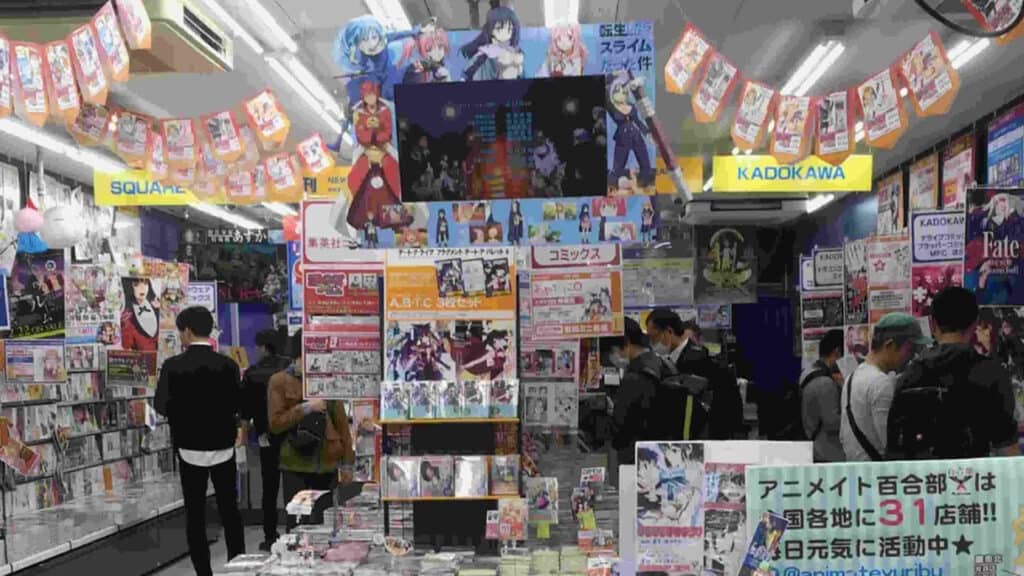 Attention to all anime-lovers out there! The next stop on your list is Akihabara, known as "Akiba" to the locals, the pop culture and electronics hub of Tokyo. They have hundreds of anime and manga stores selling figurines, keychains and merchandise, and electronics stores selling video games and consoles at great prices. They are also home to most of the themed cafés in Tokyo, where the café's menu and interior is centered around an anime series or cartoon character.
In Akihabara, you'll find the largest Animate store, a store selling all the latest anime and manga merchandise including posters, clear files, body pillows, t-shirts and any other kind of merchandise you can think of.
Even for those who don't watch anime, it can be a fun experience with all the lights, colors, and people just enjoying their time indulging in something they love.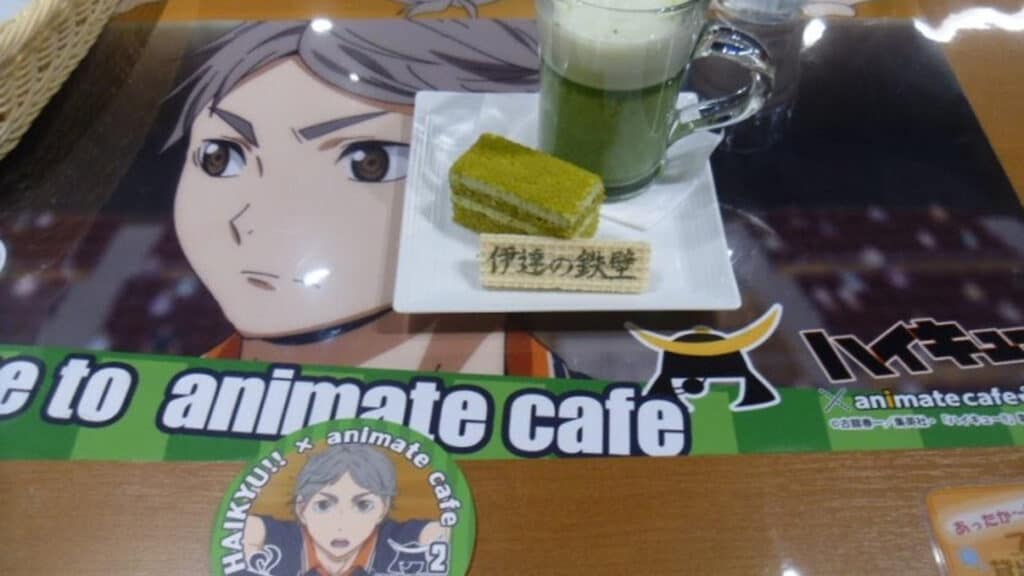 7. Electronic stores
In Akihabara, you can also find an abundance of electronic stores such as Yodobashi Camera, Bic Camera, and Labi. Here you can find anything related to tech, including cameras, laptops, computer parts, or music devices.
Much like the other stores previously introduced, these electronic stores have multiple floors, each featuring a different type of item. You'll find all things electronics: cell phones, video games, memory cards, TVs, and more.
You'll also find home appliances here such as electric kettles, blenders, or microwaves. They have a large variety to choose from, and certain products like rice cookers are much cheaper if bought here in Japan (compared to a non-Asian country). The products are from a range of different Japanese brands such as Fujifilm, Fujitsu and others.
Many of these stores also offer tax free options for foreigners; just make sure you bring your passport as proof!
8. Outlet Malls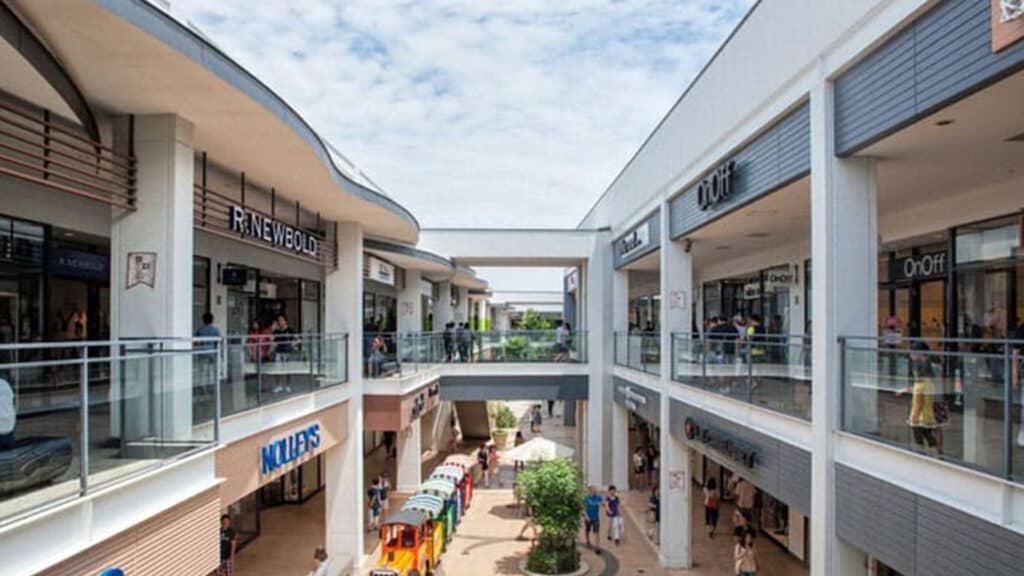 Outlet malls are all the shops you could ask for in one spot. Along with the typical things that you would expect like clothing stores or bookstores, some outlet malls also have pet shops. While you're probably not bringing back a new puppy, they also have pet accessories and treats, so you can buy lots of goodies for your furry friends back at home.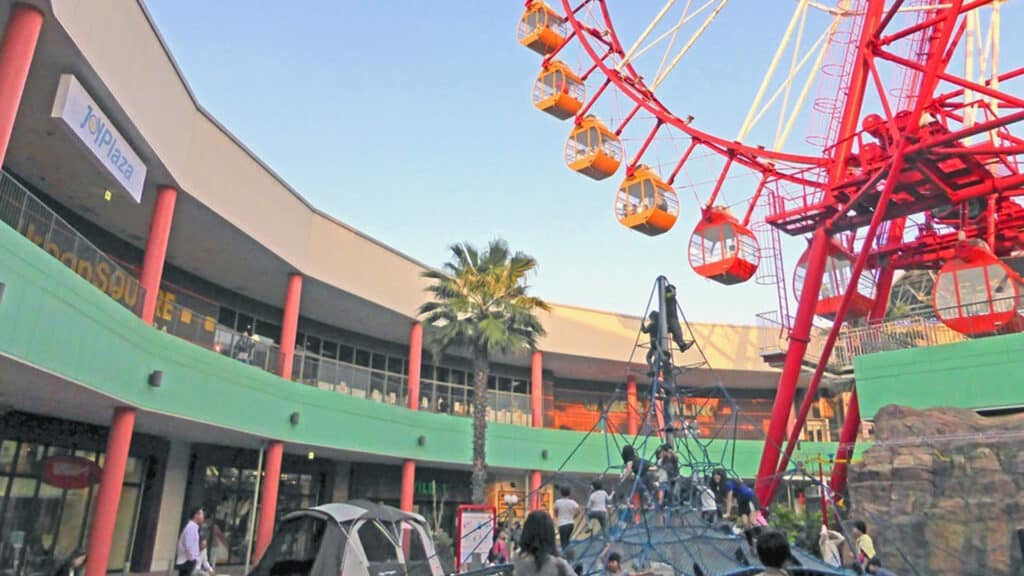 The stores you'll find will vary depending on the outlet mall you go to, but many are targeted towards families and have kid-friendly activities as well. Some will have an outdoor playground, or even a ferris wheel. Many also have indoor game centers, where you can try your hand out at arcade games as well as sports.
It's a great place to just walk around and do some window shopping, and I would highly recommend going to an outlet mall when coming to Japan. Remember to bring your passport since most of the shops in outlet malls provide tax-free shopping.
9. Thrift stores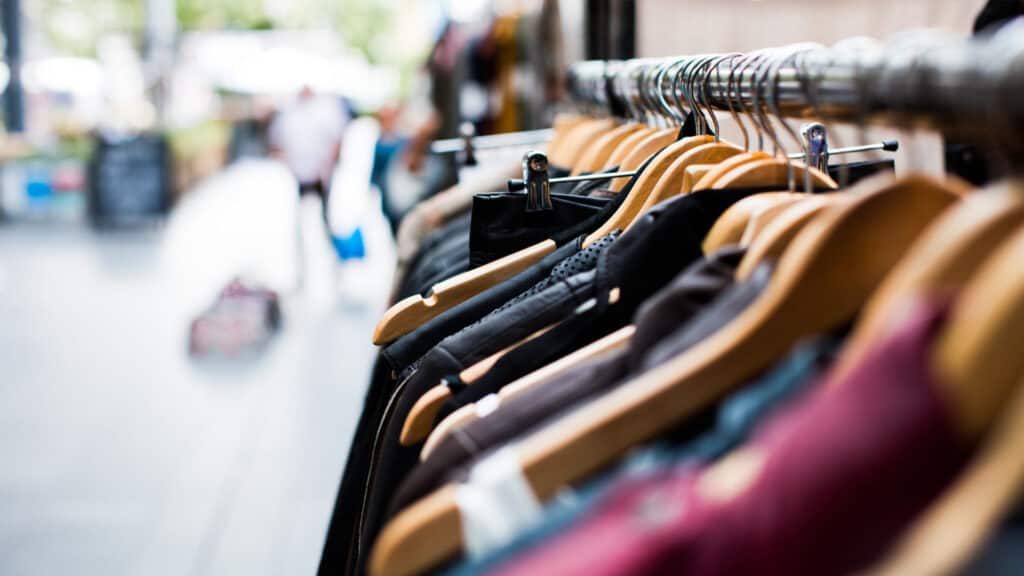 The thrifting trend in Japan is growing in size with different parts of Tokyo establishing a reputation for second hand shops and hipster culture, and the OG neighbourhood of this nature is Shimokitazawa. There are probably more thrifts stores here than in any other single neighbourhood, along with unique cafes, music bars and record stores.
Next, visit Harajuku's Cat Street. They have a number of underground and vintage stores. Bear in mind that the area is rather high-end and many of the thrift stores sell used branded clothes that will cost a bit more. Still, you'll come across good bargains if you look hard and long enough.The wide range of fashion styles available in this area is enough reason to visit.
10. Shopping streets (Shōtengai)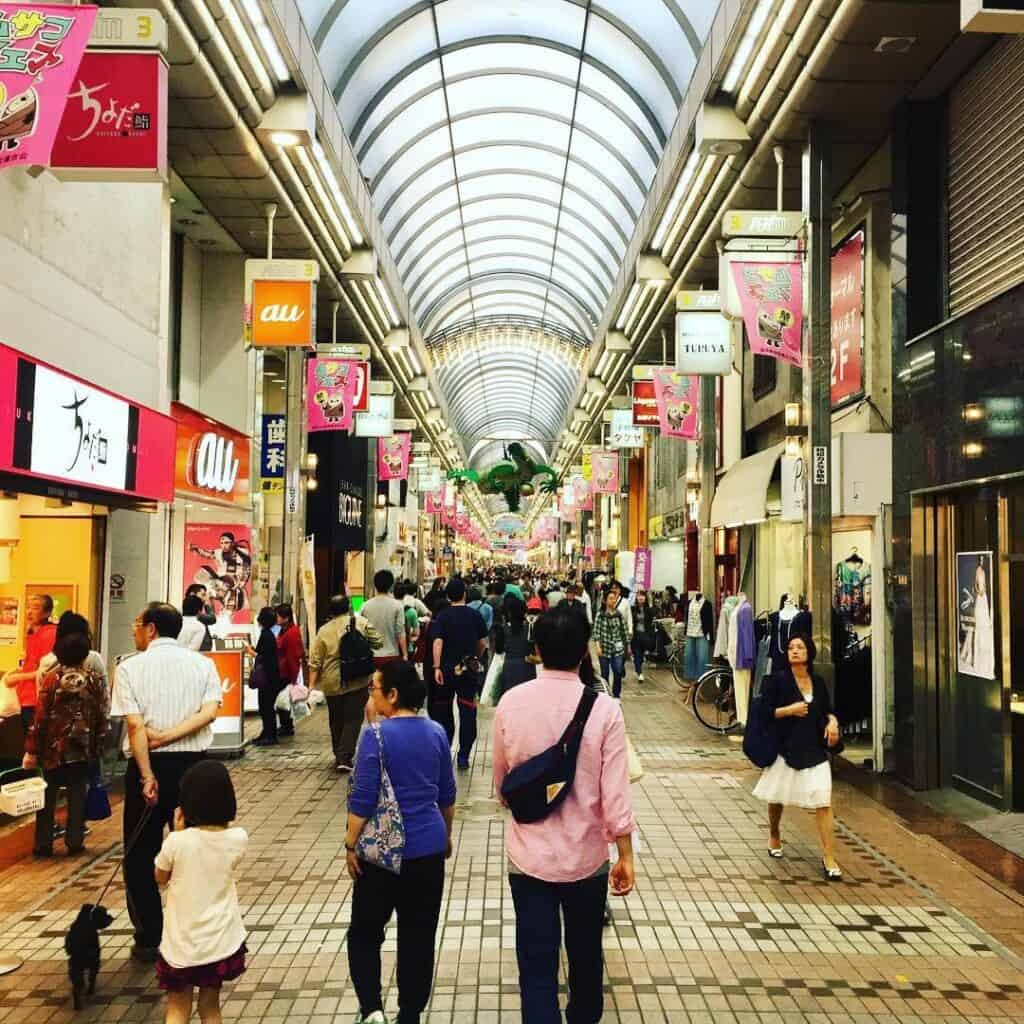 If you thought shopping couldn't get any better in Japan, then let me introduce you to a shōtengai. A shōtengai (商店街, shopping district) is a street lined with shops. You can find clothes, souvenirs, electronics and more. But perhaps the biggest charm of shōtengais are the many food stands.
Many food stands will feature just one or two things on their menu, such as a special flavour of ice cream or their signature melon pan (melon bread).
Food is a big selling point, as people will come to eat then walk it all off by shopping. Some of the most famous shōtengai are Takeshita Street in Harajuku, and the Nakamise Shopping Street that leads up to Sensoji Shrine in Asakusa, pictured above.
Here you'll be able to find traditional souvenirs such as omamori (お守り, good luck charms) or konpeitō (コンペイトー, sugar star candy) to bring home.
There are shopping districts located all throughout Japan, and you should have no problem finding one no matter where you go.
—
Although shopping in Japan can be expensive, there are great places for cheap shopping in Japan. Shopping in Japan can be overwhelming when you have so many options, so hopefully, this list will help you figure out where to go exactly for what you want.
Want to find out more about Japan? check out  10 Best Japanese Souvenirs to Buy and bring home from Japan and Is this stopping you from travelling to Japan? Myths about Japan travel!
Find out more about Japan travel here: Shopping in Japan, the best souvenirs to buy in Japan, nature in Japan, camping in Japan, overnight & day trips from Tokyo, Top museums to visit in Tokyo, Local neighbourhoods in Tokyo and beaches near Tokyo.
Stay tuned for more information about Japan travel, Japanese culture, moving to Japan, living in Japan, Japanese language and more.