Hey Tokyo travellers! I'm Rhiannon and I'm a Tokyo newbie. I stayed in Tokyo for 2 months, so here is a little about my time in Japan and the things I think everyone must-see, hopefully, giving you guys some pointers so that you don't make the same mistakes I did. Make your own mistakes – it's more fun! Here, I will give you the insight into Takeshita Street, Meiji Jingu Shrine, Studio Ghibli Museum, Shinjuku and Mt. Takao!
Tokyo is big. There's a lot to see, so saying "here are five things that you MUST do to really KNOW Tokyo" feels a little reductive. A lot of people live and work in Tokyo and they all have their own 'version' of it. Crazy, right!?
Takeshita Street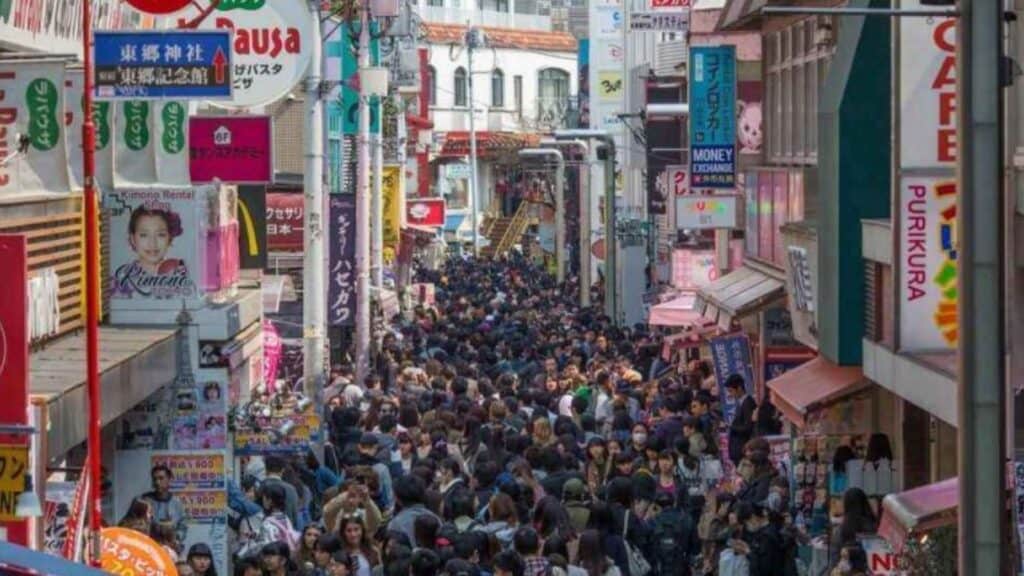 There's so much to do on Takeshita Street in Harajuku that I can't put it all to paper (or webpage). It's a great place to start your Tokyo experience, because it's not quite as overwhelming as, say, Shinjuku or Shibuya, but it also gives you a taster of what Tokyo is like — crowded, varied and filled to the brim with restaurants and shops.
There's something cool on every floor of every building, to the point that looking up something on Google Maps can feel like a fool's errand. It's better to just wander along Takeshita Street and get carried along with the crowd. Make sure you grab a crepe, though, either from Marion Crepes or Angel's Heart.
Meiji Jingu Shrine
I came to Tokyo last September with some uni friends and this was the first place I took them as I felt this was a definite must-see. It felt like the ideal counterpoint to the hustle-and-bustle of Takeshita Dori. My favourite thing about Meiji Jingu is the number of people from all over the world who congregate here to pray and reflect. While some temples or shrines can have their atmosphere ruined by overcrowding, this one is great whenever.
Make sure you write an 'ema' (a votive tablet) here in Meiji Jingu Shrine when you visit and hang it up for future visitors to read. They're only 500 yen each and are a vital part of the experience. I could spend hours flipping through what other people have written. It can be an intimate and emotional thing to read the 'ema', because visitors really confide in them, detailing all their greatest hopes and fears. And then sometimes you'll come across one that a kid wrote that simply says 'I love lego'. And that's why it's so special.
Studio Ghibli Museum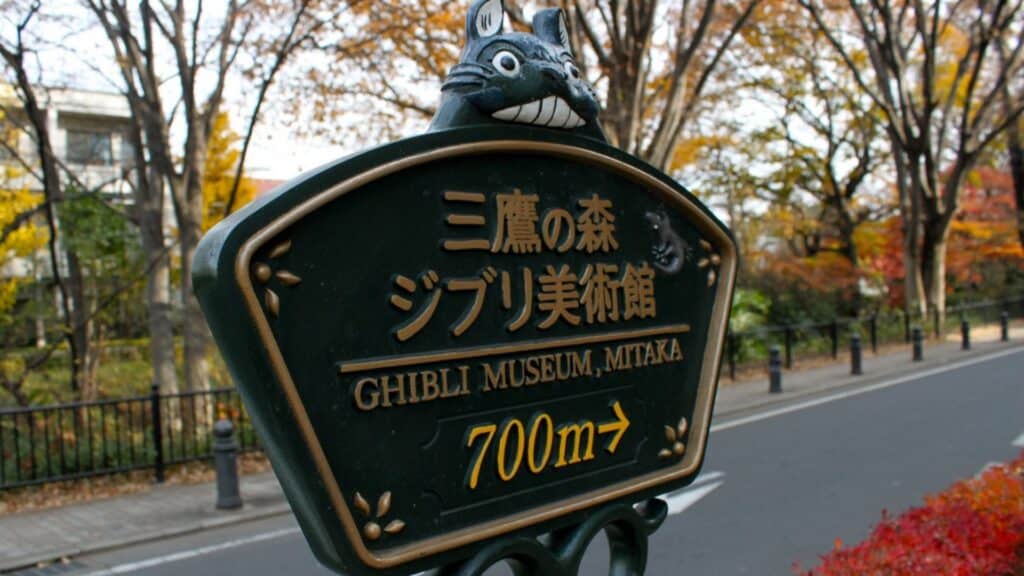 Getting tickets to Studio Ghibli Museum is a needlessly complicated process. You can buy them online through various channels (they're released on the first day of every month for the following four months) or you can buy them from a Lawson convenience store. Ticket sales start on the 10th of every month, for slots int he next month (E.G. Tickets for February go on sale on 10th January). Don't ask me why. Be aware that tickets sell out almost instantly, so make sure to already be at the Lawson convenience stores when tickets sales start at 10am on the 10th.
It's weird, but it's definitely worth the effort. Studio Ghibli Museum is cosy, cute and undeniably 'Ghibli', situated as it is in a beautiful old house in Mitaka. With gorgeous memorabilia and exclusive animations, it's on the list of Tokyo must-sees for any self-respecting Totoro fan. Don't expect Disney-style madness. Oh, and definitely check out some of the cute cafes in the Mitaka area after you're done.
Shinjuku at night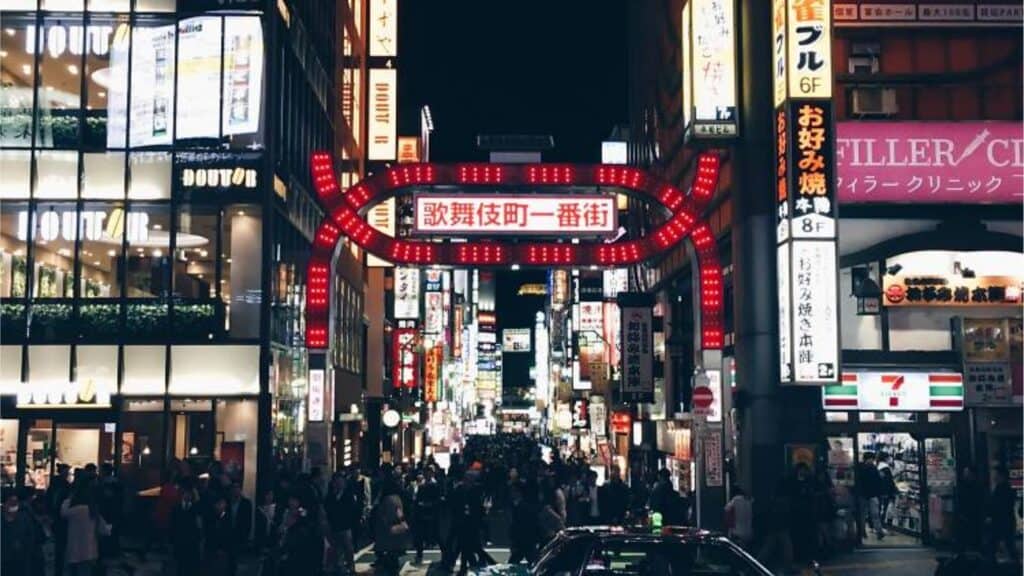 Shibuya's cool, but I love me some Shinjuku action. Why? Well, it's just an astonishingly vibrant place. It's also everything you'd expect from Tokyo and more. Even the station has a buzz about it. Getting the last train home from Shinjuku is a mad-dash-kind-of-panic that you won't forget in a hurry.
Food, drinks, huge department stores… Sure, it's a little seedy, and sure, you have to try extra hard not to end up in a tourist trap, but that's part of Shinjuku's thrill. Go to karaoke. Visit Golden Gai. Whip out your FLIP Guide app and visit some of my favourite bars in the area, like Bar 3 and LG Bar. Shinjuku is crazy, but in a wonderful way — and don't let anyone tell you otherwise!
Hiking at Mt. Takao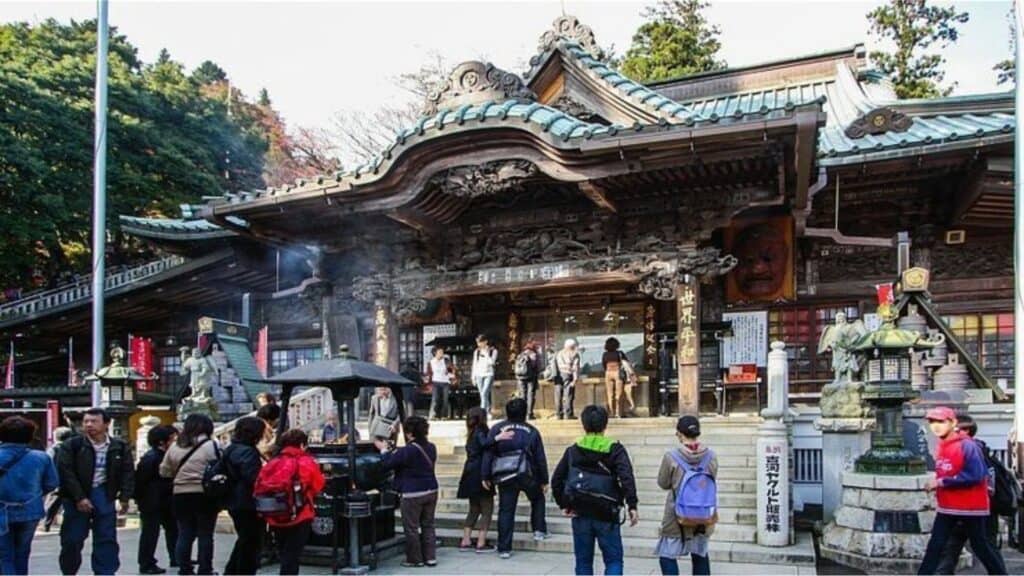 If you're done with the city and like the outdoors, escape the rat-race with a short trip out to Mt. Takao. Bring comfortable shoes if you're into hiking, but bear in mind that there's also a chair lift (so no need to panic if you're a more sedentary type). When you get to the top, you'll have a spectacular view and you'll also be able to take advantage of a variety of cafes and restaurants. There's even a little park with monkeys in it (which I didn't visit, partly because I'm terrified of monkeys, partly because it was closed).
After your hike here at Mt. Takao, visit the nearby bathhouse. It's right next to the station and it's a cheap and authentically Japanese way to unwind. Perfect place to relax after visiting Mt. Takao.
—
Stay tuned for more information about Japan travel, Japanese culture, moving to Japan, living in Japan, Japan nightlife, Japanese language and more.