Are you celebrating New Year's Eve in Tokyo? Looking for a unique countdown activity in Japan? We have got you covered! Here are some events that you might be able to get excited about, like live music and midwinter fireworks. Get ready to celebrate the special moment counting down to the New Year with your partner, friends and family!
1. COUNTDOWN JAPAN 22/23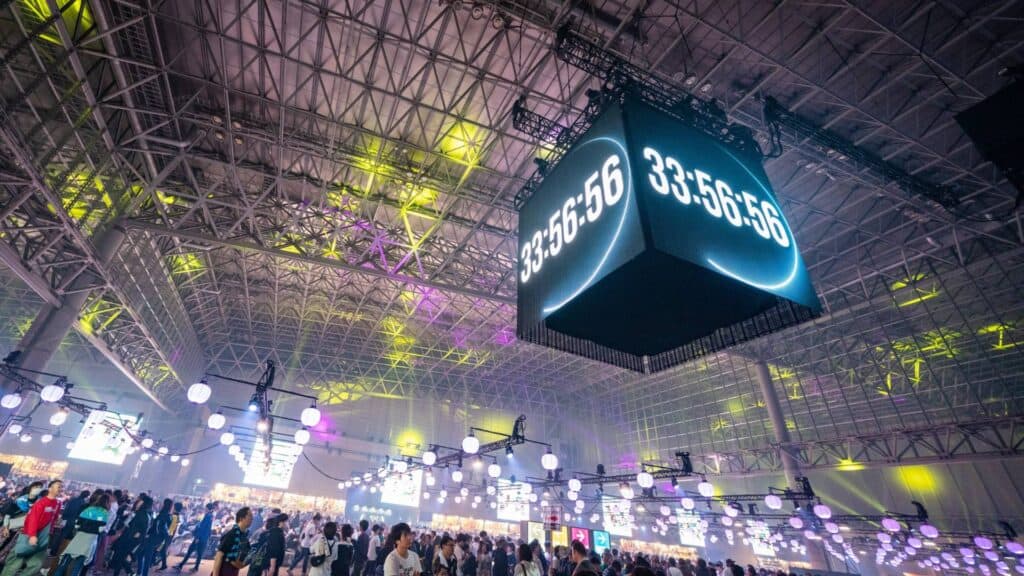 Japan's biggest New Year's Eve festival! This year, countdown acts return for the first time in three years. You can enjoy an extraordinary space decorated with countless lights and decorations.
End the year with your favourite music! Finish the year's live shows at CDJ! The New Year's countdown will be held on each stage on the 31st. The New Year's Eve moment, which can only be experienced here, will surely become an unforgettable memory. New Year's Eve Soba! Festival food unique to the end of the year about 40 selected restaurants will be open at this year's CDJ. The festival will offer a wide range of food, from New Year's Eve noodles to meat dishes and sweets to satisfy everyone's appetite. Countdown shrine! The annual countdown shrine will be held at the venue! There will be CDJ-exclusive ema (votive picture tablet) and omikuji (fortune). The shrine will also have a special CDJ ema (votive picture tablet) and omikuji (fortune slip) available for your prayers for good luck in the New Year. A special indoor festival space! The concept of CDJ is "ROCK 'N' ROLL UNIVERSE". Step inside the venue and you'll find an extraordinary space decorated with lights! Enjoy yourself all over the venue.
Doors open 12:30 / Concert starts 14:40 / Concert finishes 28:45
Makuhari Messe
One-day ticket: 13,000 yen
2. Tokyo Disney Countdown Event
The countdown event at Disneyland is a special experience!
In addition to being able to come and go freely from both Disneysea and Disneyland, you can enjoy special New Year's menus and, above all, the extraordinary experience of being able to play around with Disney from midnight to dawn.
Make sure to get the tickets well in advance so you don't miss out!
Tokyo Joypolis countdown event [Odaiba, Tokyo].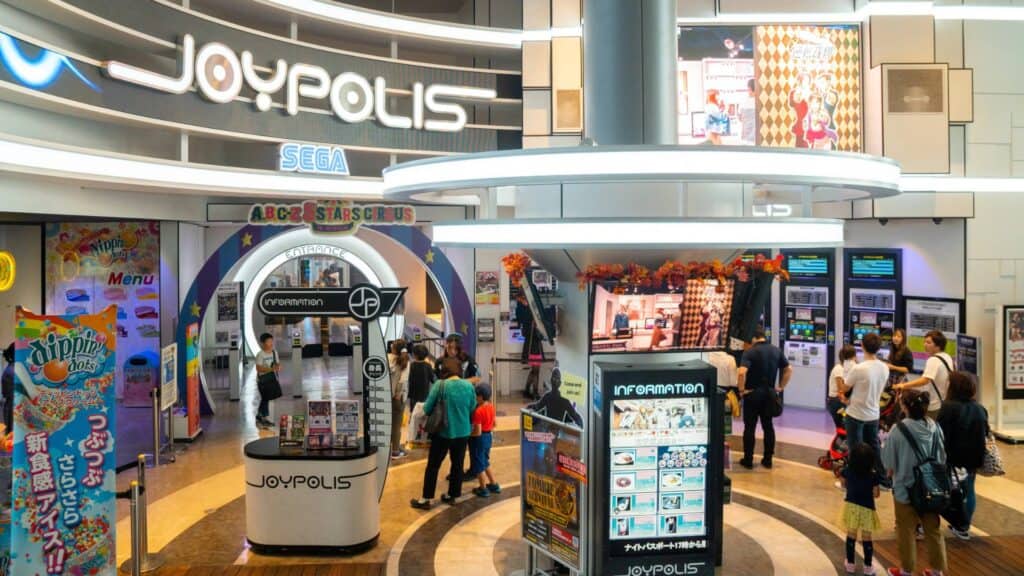 The Tokyo Joypolis Countdown Event will be held from 31 December on New Year's Eve to 1 January on New Year's Day at Tokyo Joypolis, one of the largest theme parks in Japan, located in Odaiba, Tokyo.
Visitors can enjoy a stage performance by comedians and other entertainers, as well as all-night unlimited rides on attractions and other events.
3. Tokyo Sky Tree
View the city of Tokyo in the New Year from Japan's tallest skyscraper.
At 634 m above ground, the Tokyo Sky Tree is renowned as the tallest tower in Japan. It is no longer just a symbol of Tokyo, with lighting that changes according to the time of year and events to entertain people.
The Skytree Town commercial complex and Sumida Aquarium are located below, making it a leisure spot where visitors can enjoy the whole day.
Tokyo Skytree Town, operated by Tobu Tower Skytree and Tobu Town Solamachi, will host various New Year's events from Monday 26 December 2022 to Monday 9 January 2023 (national holiday).
To welcome the New Year, Tokyo Skytree will be lit up with special New Year lighting inspired by the Japanese flag and Tokyo Skytree's official character Sorakara-chan, dressed in a gorgeous sunny kimono, will welcome visitors to Tokyo Skytree.
In addition, Tokyo Skytree Town will host a lion dance to the sound of musical accompaniment to pray for everyone's good health, a stunning calligraphy performance by Sumida-born calligrapher Suzuki Mouri, and a live comedy performance perfect for starting the New Year with laughter.
4. Tokyo Tower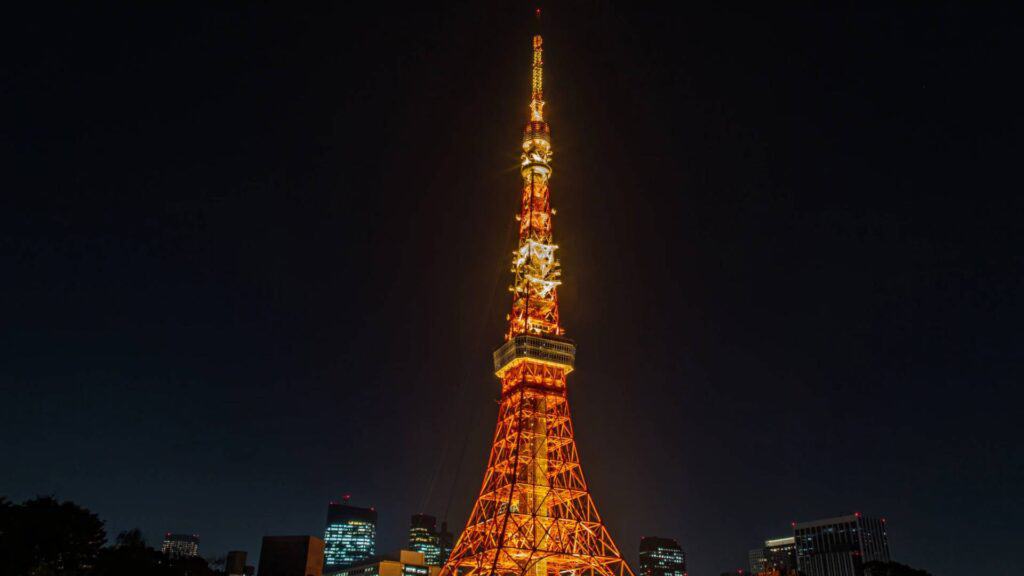 The original and the largest tower in Japan. You can even pay a New Year's visit to the observatory's 'Tower Grand Shrine'!
The observation deck at Tokyo Tower usually opens at 6:00am on New Year's Day morning, allowing visitors to watch the first sunrise of the year. Seeing the beautiful sunrise while overlooking Tokyo Bay and the skyscrapers will surely make for a great start to the year.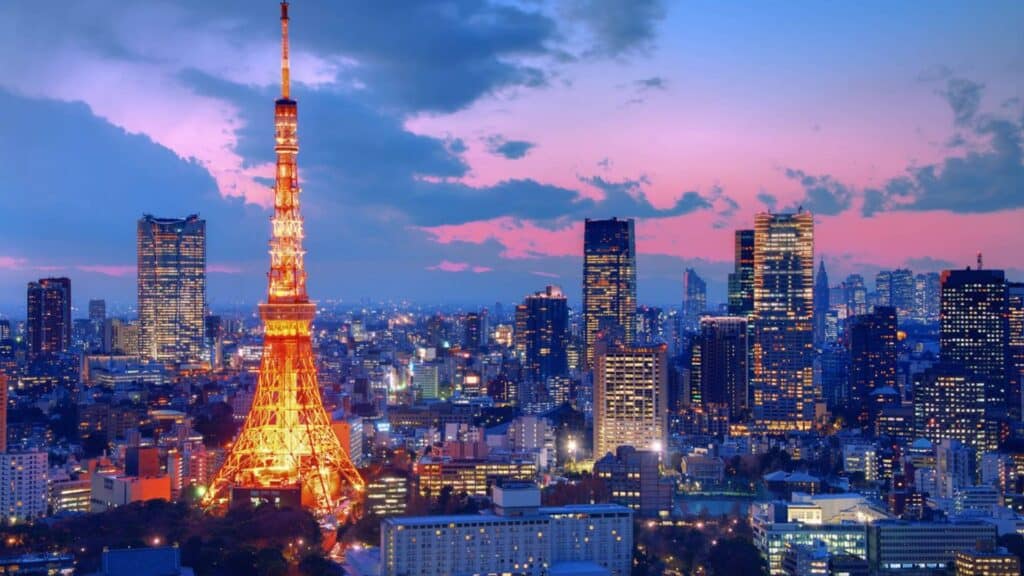 After climbing Tokyo Tower, you can pay a New Year's visit to the Tower Grand Shrine on the 2nd floor of the Main Deck, which receives divine spirits from the Ise Jingu Shrine and is believed to be beneficial for match-making and academic success. You can write your resolutions for the year on the Tokyo Tower-shaped or heart-shaped ema, which will surely help you achieve them.
After visiting the shrine, you can also receive a red seal at the OFFICIAL SHOP GALAXY on the 3rd floor of Foot Town.
5. 東急ジルベスターコンサートTokyu Silvester Concert
Be sure to catch this famous New Year's Eve show live! Let's count down the years with the finest classical music.
Every New Year's Eve, the Tokyu Sylvester Concert is held at Shibuya Bunkamura Orchard Hall.
The concert is also broadcast live on TV Tokyo and BS Teletext, and has become a regular feature of the year-end programme.
This year, the countdown is held amidst a performance of the overture to Beethoven's Egmont.
The orchestral music will be performed by the Tokyo Philharmonic Orchestra, and the conductor and soloists will be up-and-coming young artists active around the world.
This New Year's Eve, how about welcoming the New Year's Eve in elegance and splendour while enjoying a powerful performance by a live orchestra?
6. 遊園地よみうりランド Amusement park Yomiuri Land
Gaze at the jewel-like illuminations and ring in the new year romantically!
Yomiuriland is a long-established amusement park located on the border between Tokyo and Kanagawa Prefecture.
There are more than 40 different attractions to choose from, ranging from screams to relaxation, for all ages and genders to enjoy.
The park is also home to the annual Jewel Illumination event in winter, which features sparkling, jewel-like illuminations, and the nearby hot-spring baths, making it a comprehensive leisure facility with plenty to offer outside of the amusement park.
This year's Jewel Illumination features the world's first illumination using LED lights inspired by the colours of jewels.
This year, the park is bringing together the jewellery colours that have adorned the park in previous years, and visitors can enjoy spectacular illuminations in each area.
There is also an after-pass available from 3pm onwards, which allows you to enjoy the park's attractions and the Jewellery Illumination at a reduced price, so be sure to schedule your visit to take advantage of the surrounding facilities as well.
7. Hilton
The year 2022 is finally drawing to a close. Hilton Tokyo Bay will once again hold its popular New Year's Eve special event, Countdown Park, at Lounge O, with its open atrium to the top floor and 8-metre-high windows.
The Countdown Park is packed with activities for children. Part 1, which starts at 3pm, offers a variety of activities for younger children, such as Super Ball Scooping, a plastic-ban corner, target practice, and a "Children's Osechi" (a special children's snack box filled with their favourite sweets), as well as yakisoba, okonomiyaki and other food items.
The second part at 9pm is for adults. In addition to the activities from Part 1, there will be a selection of authentic meals prepared by Hilton Tokyo Bay chefs, including sparkling wine, Italian appetisers and roast beef rice bowls, all available at the food stalls. The restaurant's counter will also serve a limited 150-serving New Year's Eve prawn tempura soba.
8. Shibuya Crossing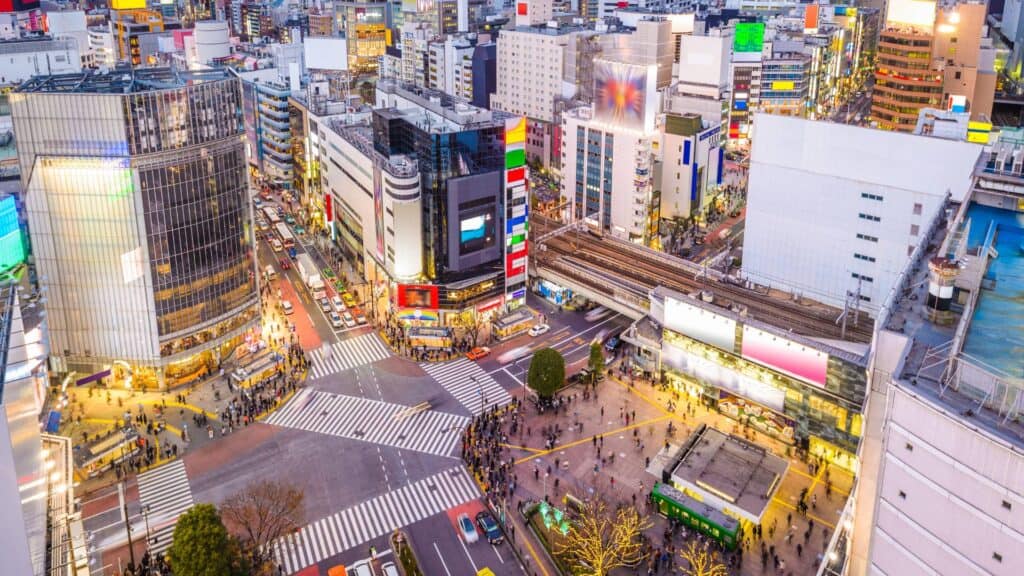 Shibuya Ward has cancelled the New Year's Eve countdown event around Shibuya Station this year. Although not a new year's eve countdown event, there is not doubt that there will be a lot of people gathering at Shibuya crossing this year.
There is going to be traffic restrictions in place, where no vehicles will be able to pass through the area. The area around Shibuya Station, including the scramble crossing in front of Shibuya Station, Dogenzaka and surrounding areas will be turned into pedestrian streets.
—
There are lots of different places to spend the New Year, where would you like to go? This is the first time in three years Japan will be open to everyone, so this year will have lots of anticipation tied to it. Although some classic spots are still cancelled because of coronavirus, there are still endless amount of opportunities to celebrate the New Year in Japan!