FLIP JAPAN STARTER PACK
We help you pack so you don't have to
ALL YOU NEED
TO START YOUR
JOURNEY IN JAPAN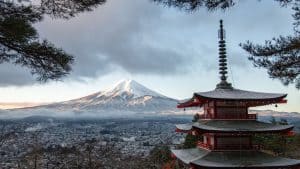 FLIP JAPAN STARTER PACK
Travelling can be stressful, that's why we are here for you
It's hard to figure out what you need for a trip, especially if it's the first time you're visiting that country. But that's why we've prepared this starter pack for a trip to Japan. It'll include everything you need, from transportation materials to discounts at certain locations.
The starter pack is fully customisable. It'll be tailored to what you need and what your itinerary is. Let us help you make the most of your trip!


Flexible & Personal
Pick and choose what you need
Convenient & Easy
Here for you every step of the way.
Bonuses
Japan Travel Consultation
For a limited time only, we will help you plan your itinerary, flights, accommodation and answer any questions you have
Japan Travel Packing Checklist
Check off what you need and what you don't need to bring
Access to local community and events
Make local friends and meet up with different travellers
20% off all FLIP tours
Join us in exploring Japan, from mainstream tourist attractions to underground local spots




GRAB OUR POPULAR
FLIP START PACK
Basic Starter Pack
1GB SIM card (~7 day)

Transportation card (inc 500yen credit)

Japan travel information

English chat support

Japan Travel Guide E-book

Tokyo Coupon Collection

Bonus: Japan Travel Packing Checklist

Bonus: 5-day Japanese language challenge

FREE SHIPPING
Standard Starter Pack
3GB SIM card (~14 days)

Transportation card (inc 500yen credit)

Japan travel information

English chat support

Japan Travel Guide E-book

Tokyo Coupon Collection

BONUS: Japan Travel Packing Checklist

BONUS: 5-day Japanese language challenge

BONUS: Access to local community and events

BONUS: 20% off all FLIP tours

BONUS: Japan Travel Consultation!

FREE SHIPPING
Ultimate Starter Pack
6GB SIM card (~30 days)

Transportation card (inc 500yen credit)

Japan travel information

English chat support

Japan Travel Guide E-book

Tokyo Coupon Collection

BONUS: Japan Travel Packing Checklist

BONUS: 5-day Japanese language challenge

BONUS: Access to local community and events

BONUS: 20% off all FLIP tours

BONUS: Japan Travel Consultation

FREE SHIPPING
Address
543 TN, doula street
NY, New York