Have you been binging Single's Inferno? Has Single's Inferno left you all lovey-dovey and you're excited for the next reality dating TV show? Here are 8 Japanese reality dating shows that are similar to Inferno's Single. Get ready for heart-pounding encounters, farewells, confessions, and broken hearts.

One of the best ways to explore Tokyo is to visit the local areas and immerse yourself in the local culture. If you want to explore local areas, we have created scavenger hunt adventures personalised to your interests, filled with fun facts, clues and puzzles. If you're curious, you can check out the games here!

Check out the Flip Japan Games here!

If you're interested, you can also find out more about Japanese movies, TV shows and books, , Anime, Manga and Video Games, Japanese food and drinks at home you can make.
Japanese reality dating shows
1. REA(L)OVE- Netflix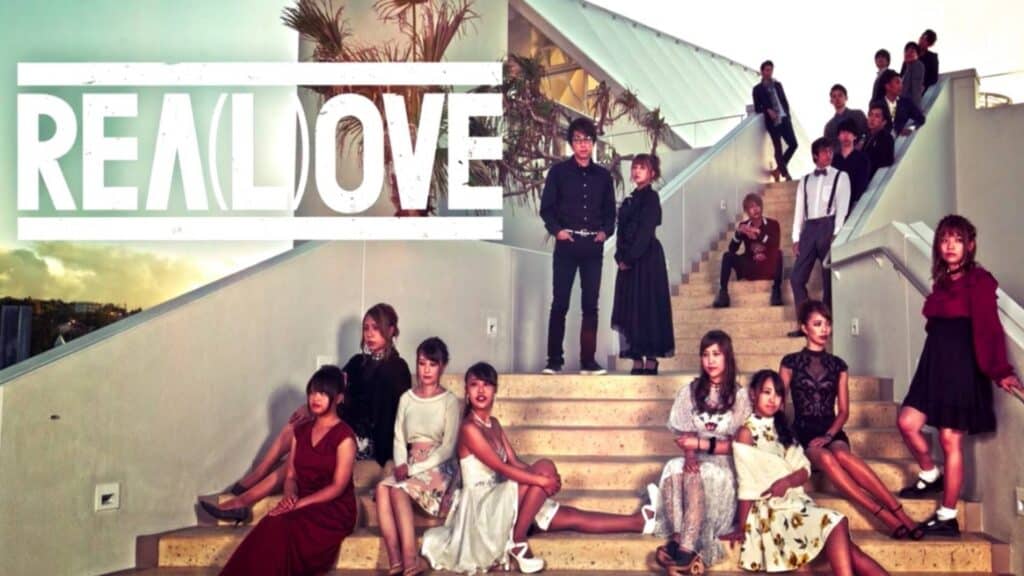 18 men and women get together and deepen their relationship on a three-day trip to Okinawa, and find a love partner among the group.
It may sound like a concept that is overly done. However, Netflix's REA(L)OVE program is a little different. What's different is that the participants are unusual. They are all people with a dark past that cannot be said to others. Former criminals, cheaters, debts, porn actors etc. There are reasons why these participants struggle to get into love because of these wounds. You can look into how people fall in love and how their burdens affect their relationships.
2. Ainori Love Wagon: Asian Journey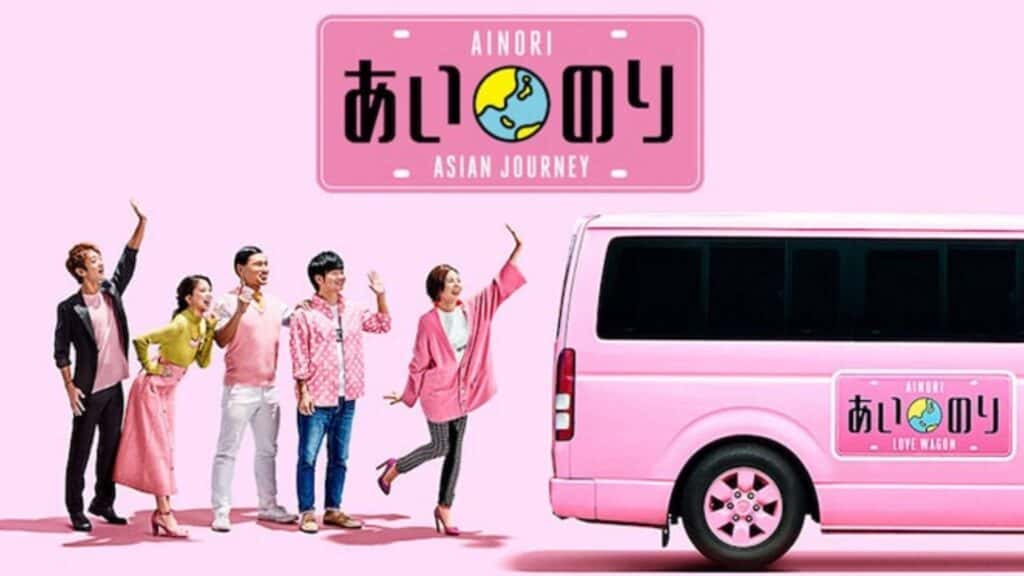 Ainori Love Wagon is a program where seven people, four men and three women, ride a car called a love wagon. The love wagon takes them to different countries and the show follows the romance that unfolds while traveling to various countries. Participants confess their love in the show by giving them a ticket to Japan. It is a show where you can explore different countries virtually, while being entertained by the love and drama that occur throughout the travels of the participants.
3. Suddenly foreign love- いきなりフォーリンラブ
Based on the belief that "If you fall in love with a foreigner, you will be able to speak English", a "global" love reality show is created. This reality show watches over how love forms between Japanese girls, who can't speak English, and foreign boys.
When a couple is formed, they become a trial couple. The rule is to have a relationship for three months on the program. The foreign boys are prohibited from speaking Japanese during a date, even if they can understand Japanese. The use of different languages and foreign cultures is what makes this show stand out. It is a unique concept that is different from the other reality dating TV shows on this list.
4. The Future Diary 未来日記
The Future Diary is a Netflix series. A diary is delivered to a man and a woman and in the diary, the future in which the two fall in love is written. Through this show, you can explore how men and women fall in love, knowing the encounters and events that will be happening in the future.
The producers put together two strangers, dictate how their relationship will go, and see if they fall in love. The men and women who meet for the first time act according to the diary handed by the staff. The participants can't meet at all except during recording and they have to act accordinging to what is written in the diary, even if the content is contrary to what they truly want.
5. The Bachelor Japan- Amazon
One of the world's most popular dating programs "The Bachelor" landed in Japan. In this series, one lucky single male bachelor has a chance to find true love. He goes on different dates with 25 women and gets to know them one-on-one. As the bachelor gets to know each participant, he has to go ahead and decide which woman to choose in the end. There is no surprise that there is a lot of drama throughout the show but the drama in The Bachelor Japan might seem a little different from the other interpretations of the show in other countries. Take a look for yourself and get ready for endless entertainment in this show.
6. Terrace House- Netflix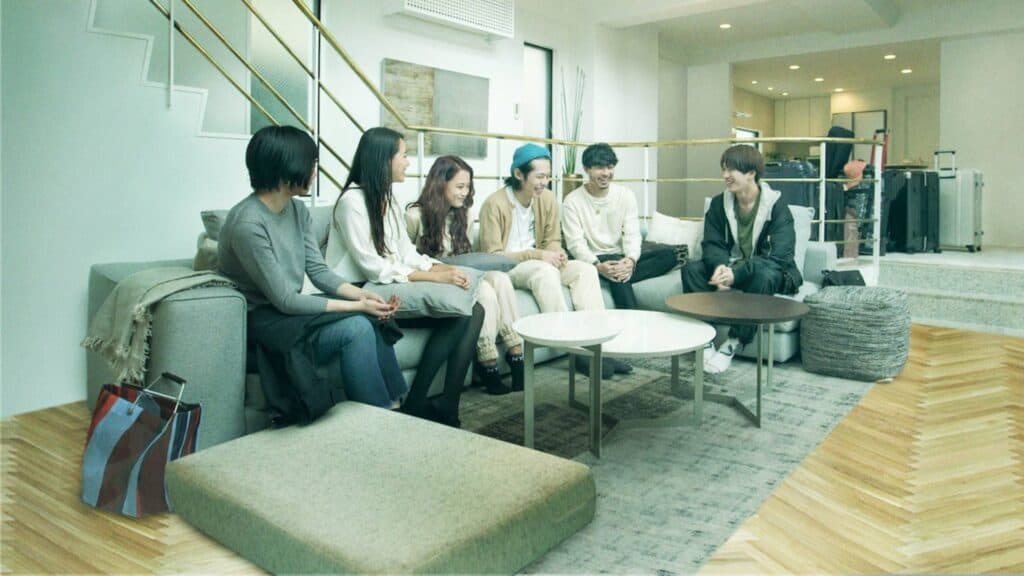 Terrace House is a Japanese reality program series. It is also known as "Terraha". It follows six strangers, three men and three women, who share a house under one roof. There are no particular rules for communal living, and people can move out as they wish.
The participants all have different lives. They keep their jobs and go about their daily lives as they please. The cameras heavily focus on capturing dates between housemates and group activities. It is an interesting reality TV show that looks into how people interact with one another in a somewhat "everyday" environment.
7. Love or Money?- YouTube
Three girls and one boy live together. On the final day, the boy has to confess to one girl. If the girl accepts the confession, then a couple is formed. However, if the girl declines the confession, the girl will win a prize. So, which do girls want, "money" or "love"? Can the boys recognise "true love" and choose the right partner?
It is a unique show that looks into how girls and boys interact with one another and the role money plays in relationships.
8. Dancing Couples ダンスして恋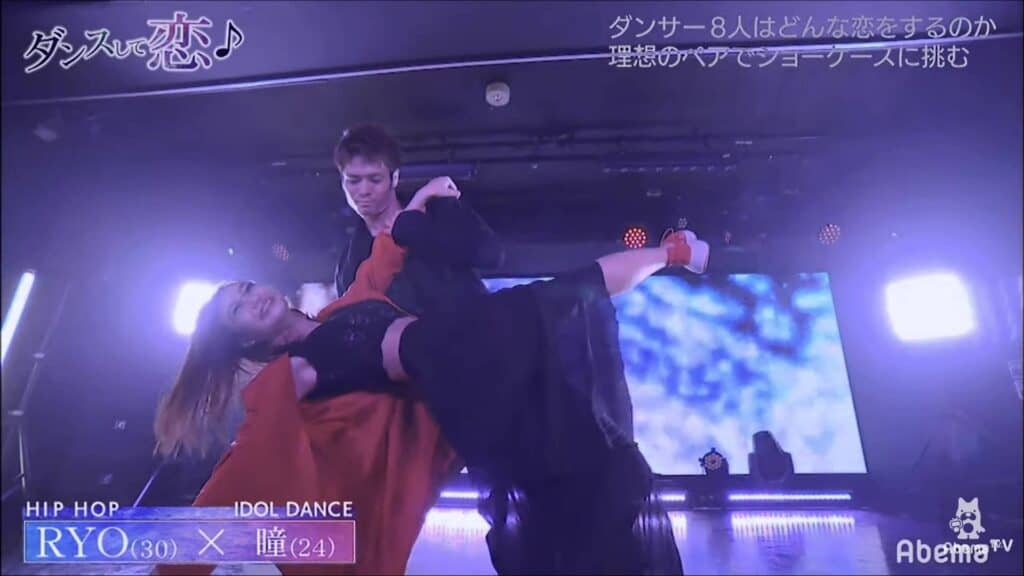 Dancing Couples is a show about dancers. Eight male and female dancers take part in a three-day dance camp. After the dance camp, the eight people are paired up and challenge themselves in a dance show, where each pair's dance is scored on a scale of 10.
Aside from following the dance practices and showcase, the program broadcasts the group dates for the participants to better understand each other. You can see the love drama as well as the talents displayed through this show.
—
What do you think about these Japanese dating reality shows? Have you seen any of them before? If you liked the Korean reality TV show Single's Inferno, you will surely be able to find one or more of these Japanese TV shows worth getting onto your to-watch list. 
If you're interested, you can also find out more about Japanese movies, TV shows and books, Anime, Manga and Video Games, Japanese food and drinks at home you can make.
Stay tuned for more information about Japan travel, Japanese culture, moving to Japan, living in Japan, Japanese language and more.