Have you ever heard of the Tokyo neighbourhood, Akabane? Are you thinking about visiting this unique area of Tokyo or even staying in Akabane, and wondering what are some things to do, places to visit and restaurants to check out?
There are so many neighbourhoods and areas in Tokyo. Besides the famous towns like Shinjuku, Shibuya and Harajuku, there are many incredible places and spots in Tokyo that are worth a visit. If you're looking to visit a local neighbourhood and check out some hidden gems, Akabane might be a great place to check out. In this Akabane area guide, let's have a look at what to do in Akabane, where to eat and drink in Akabane, where to stay in Akabane and some hidden gems in the area.
What is Akabane?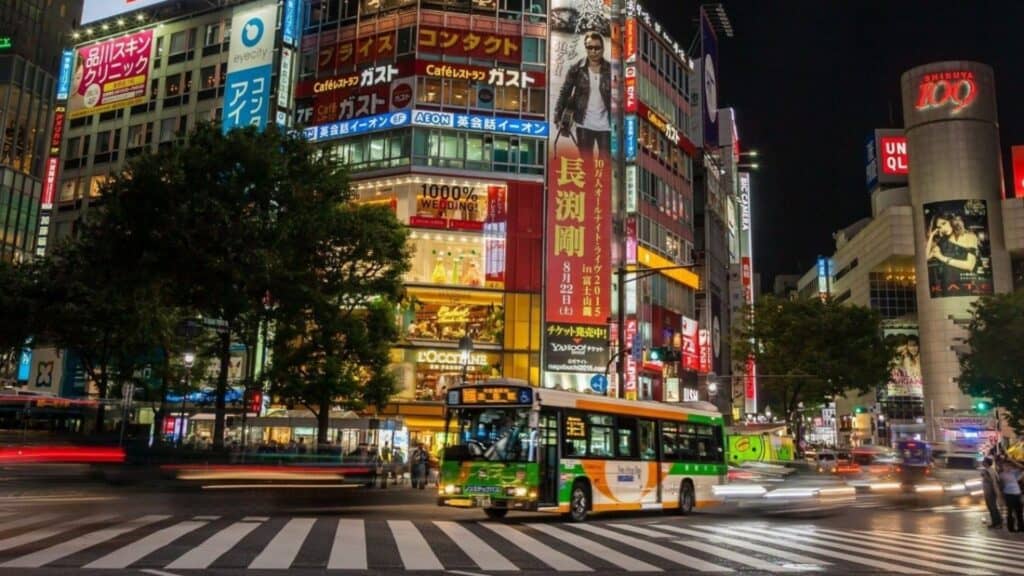 Akabane is located in the North of Tokyo in the Kita Ward. It is right next to the border of Saitama, but not to worry, it is easily accessible from central Tokyo and is connected to all the major train lines.
Akabane is special because although it is a neighbourhood that is part of the capital city, it has a countryside and homely feel to it. It has many local businesses and everyone knows everyone so you instantly feel comforted and welcomed.
There are many different things to do here from unique parks to quirky bars, we have come up with a list of different things to do and eat in Akabane, so be sure to check them out!
Things to do in Akabane
Akabane Suzuran shotengai 赤羽スズラン通り商店街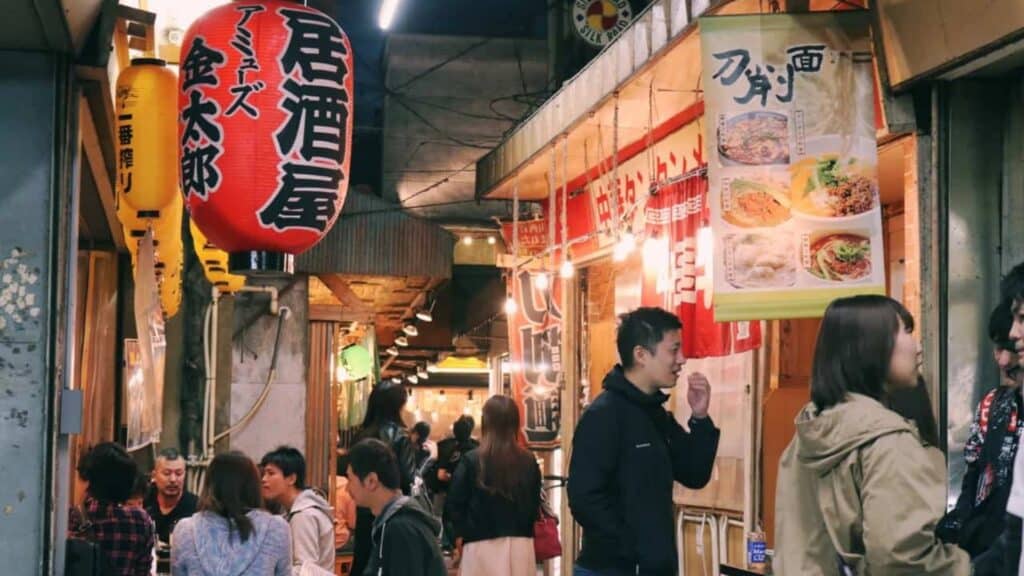 Located at the east exit of JR Akabane station, Akabane Suzuran Dori Shopping Street (LaLa Garden) boasts a track record of winning the semi-grand Prix at the 9th Tokyo Shopping Street Grand Prix sponsored by the Tokyo Metropolitan Government.
The shopping street here stretches for about 300 meters and it is crowded with about 100 stores.
The LED lighting creates a very bright atmosphere at night. You can enjoy shopping on foot even on rainy days. Sculpture art is set up in various places on the street, creating a fashionable atmosphere. 
Find out more about Akabane Suzuran shotengai here on Google maps.
Akabane Hachiman Shrine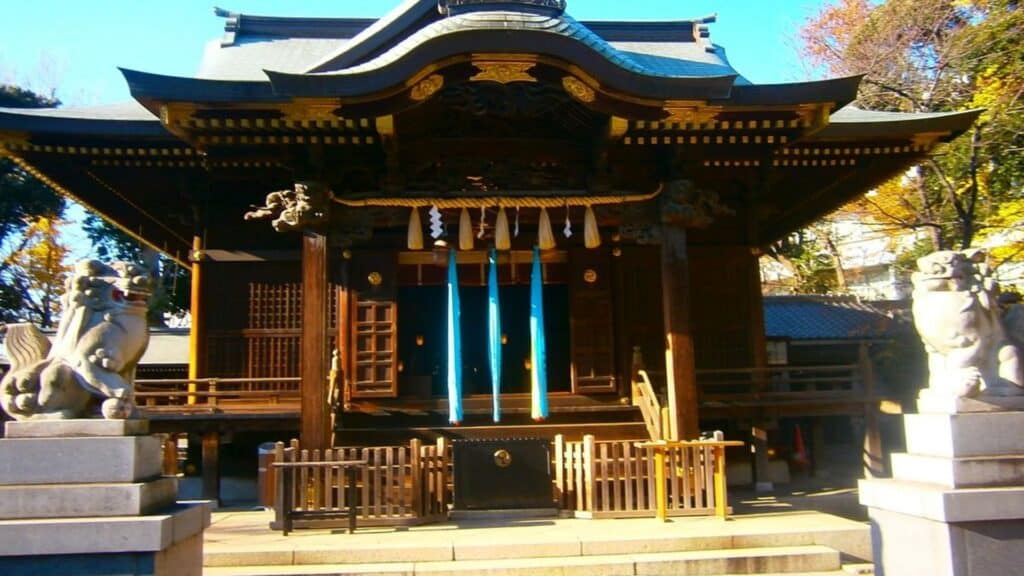 Akabane Hachiman Shrine is located on the hillside of a small mountain, it's around a 13-minute walk from Akabane Station. The deities are the 15th Emperor Ojin and his parents, Emperor Chuai and Empress Jingu. It has become a spot for people to come to in order to gain benefits such as luck during games, matchmaking in relationships, easy delivery during birth, and warding off evil.
Many people came to see the Shinkansen passing by with their families. In addition, there are amulets and red stamps with the number 8, so when turned sideways it looks like an infinity sign. So it has become a sacred place for Kanjani Eight and is also known as "Eight Shrine".
Find out more about Akabane Hachiman Shrine here on Google maps.
Oji Inari Shrine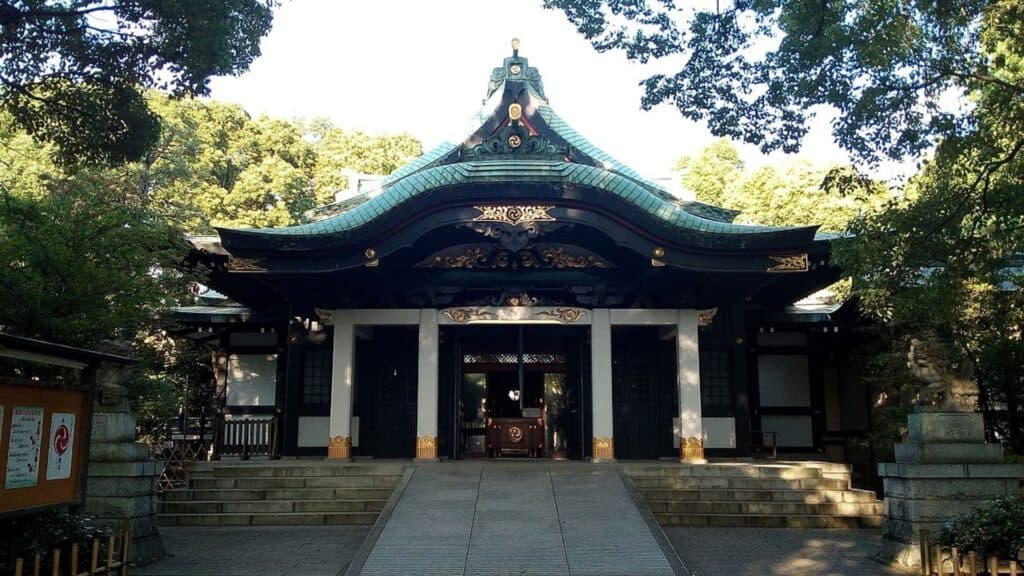 Established during the Heian period, this Shinto shrine is home to the god Inari, which is a popular deity associated with foxes, rice, household wellbeing and business prosperity. The fox is the god's messenger, and to honour the messenger, local people parade past the shrine as foxes every New Year's Eve. Additionally, in February, there is the Shrine's Kite Festival where they celebrate the end of Winter and welcome Spring. 
Find out more about Oji Inari Shrine here on Google maps.
Akabane Nature Observatory Park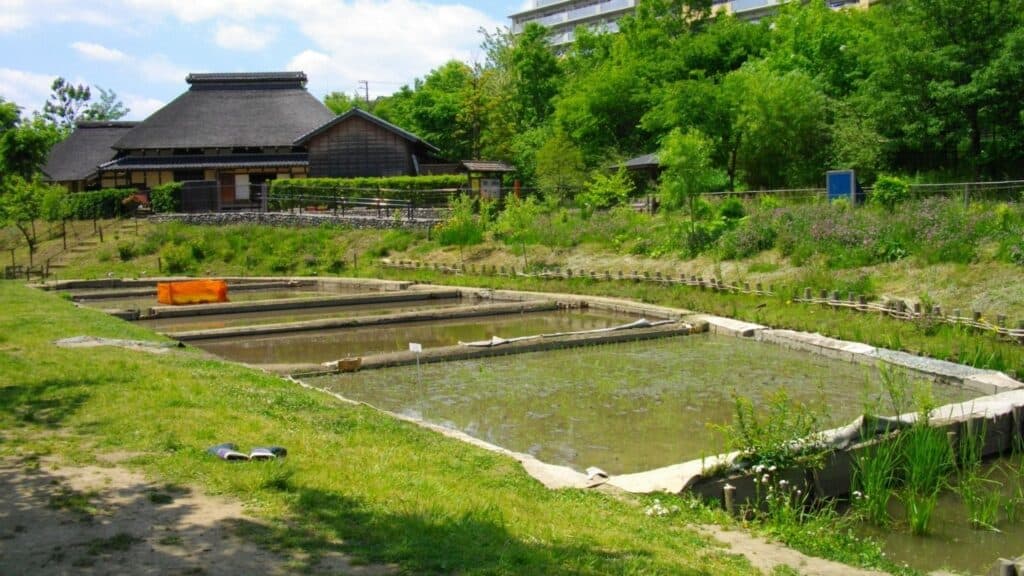 Akabane Nature Observatory Park is about a 15-minute walk from Akabane Station. It is said that a part of the place that was once used as a garrison for the Self-Defence Forces through time became a beautiful park. There are buildings that recreate old Japanese-style houses that allow you to take the most picturesque photographs.
Find out more about Akabane Nature Observatory Park here on Google maps.
Iwabuchi Sluice Gate
Iwabuchi Sluice Gate is a floodgate for controlling the water flow between the Arakawa and Sumida rivers. It is about a 15-minute walk from Akabane Iwabuchi Station. It is also nicknamed "Akamizumon" because it was once repainted in red.
Find out more about Iwabuchi Sluice Gate here on Google maps.
Arakawa Chisui Museum Amore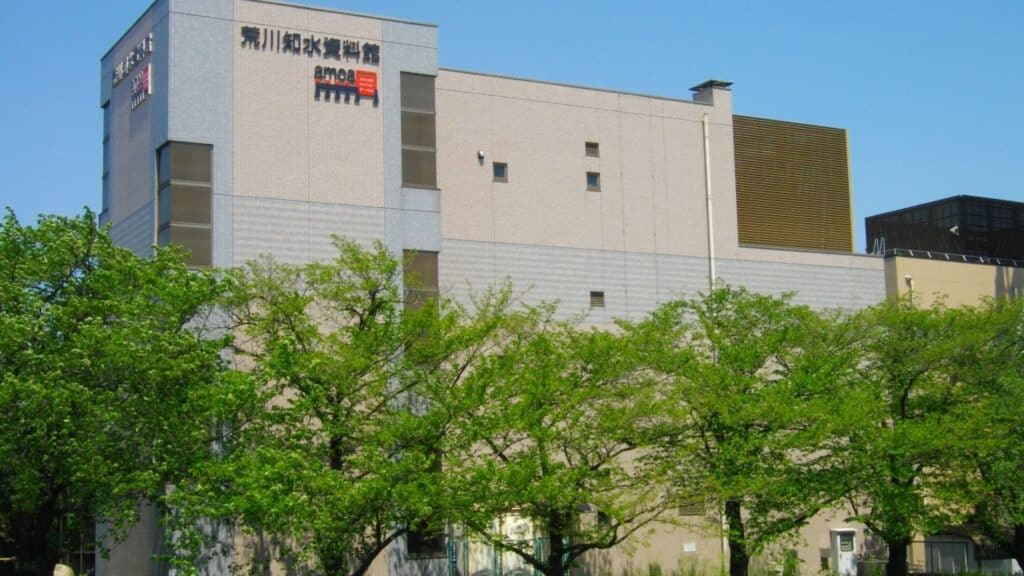 Arakawa Chisui Museum Amore is about a 15-minute walk from Akabane Iwabuchi Station. It is an outdoor spot where you can enjoy learning about nature, such as the history and geography of Arakawa, by utilising images and models throughout the museum. You can also see specimens of fish and creatures that live in and around Arakawa.
Find out more about Arakawa Chisui Museum Amore here on Google maps.
Asukayama Park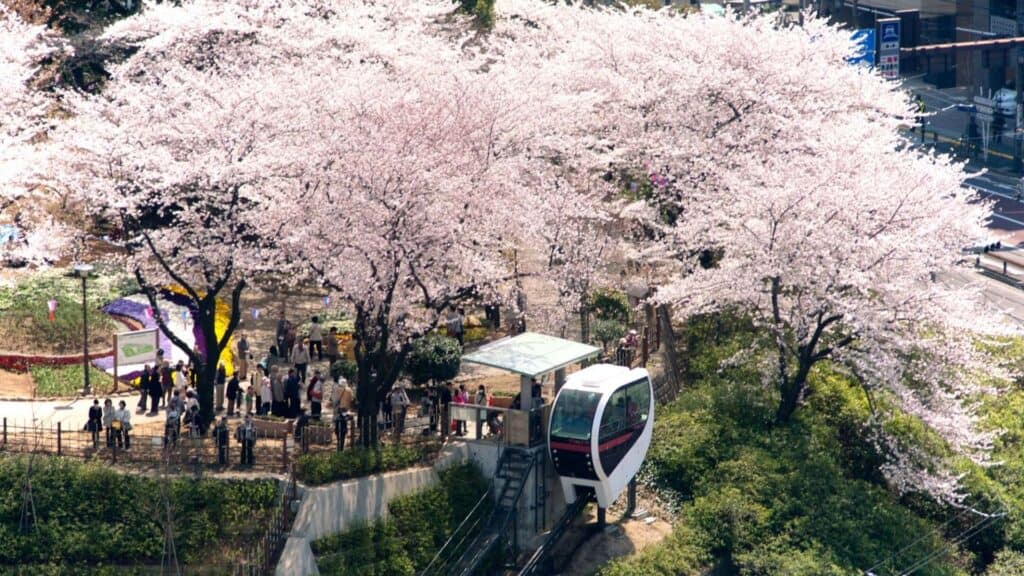 Just outside of Oji Station, Asukayama Park is home to the Asukayama Museum, the Paper Museum and the Shibusawa Memorial Museum. During Hanami season, roughly 650 cherry trees turn the park shades of pink and white and is definitely worth checking out to see some luscious views.
Find out more about Asukayama Park here on Google maps.
Catholic Akabane Church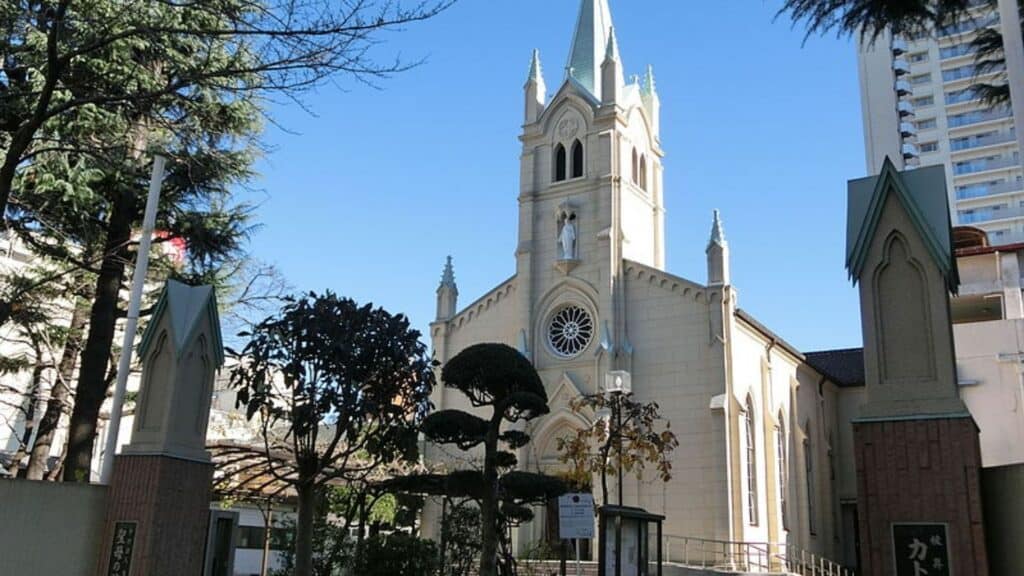 Catholic Akabane Church has beautiful stained glass which is illuminated by the light. The Catholic Akabane Church is a church dedicated to the Assumption of the Virgin. It is pastored by the priests of the Conventual St. Francis of Assisi. There is a sacred atmosphere that can only be felt around this church. Additionally, there is a shopping street with an old-fashioned atmosphere in the immediate vicinity.
Find out more about Catholic Akabane Church here on Google maps.
Akabane Ichibangai Shopping Street
Akabane retains much of its old-school charm, a place you can especially feel the nostalgia is the Ichibangai Shopping Street. This narrow alley is home to many different bars and izakayas, many of which are open at noon. It's not uncommon to see elderly men enjoying a mid-afternoon cup of sake at their local izakaya. Join the locals and treat yourself to a well-deserved sake!
Find out more about Akabane Ichibangai Shopping Street here on Google maps.
Kyu-Furukawa Gardens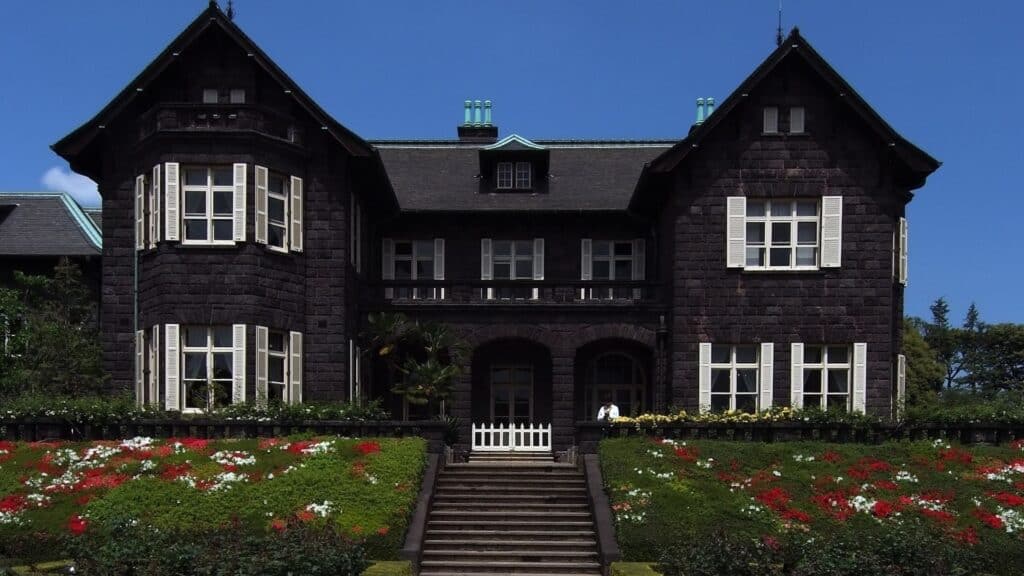 Kyu-Furukawa Gardens was once the residence of the Meiji era politician Mutsu Munemitsu, it is now a popular metropolitan park which is open to the public. It is separated into two main sections, the upper half features a western-style villa and rose garden, and the lower half has a Japanese garden and Shinji-ike pond, shaped like the Japanese kanji character for "heart".
Find out more about Kyu-Furukawa Gardens here on Google maps.
Restaurants in Akabane
Maruken Suisan 丸健水産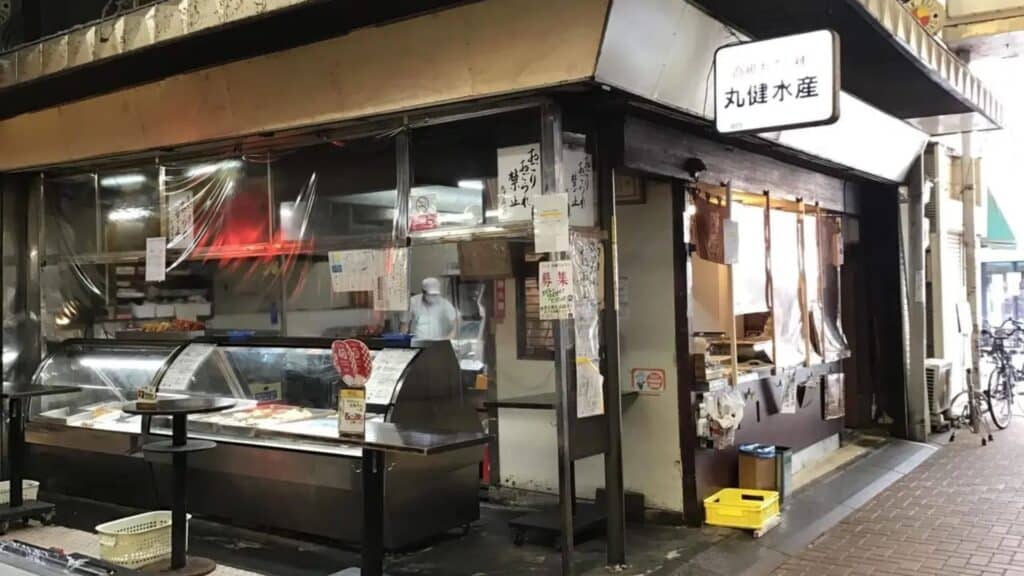 Maruken Suisan is a tachinomi izakaya located about a 3-minute walk from Akabane Station. You can enjoy oden and sake at a reasonable price. Warm oden is perfect for the cold winter season. The business hours are short, until 21:00 on weekdays and until 20:30 on holidays, so it is recommended to go early. 
Find out more about Maruken Suisan here on Google maps.
Marumasu-ya まるます家 総本店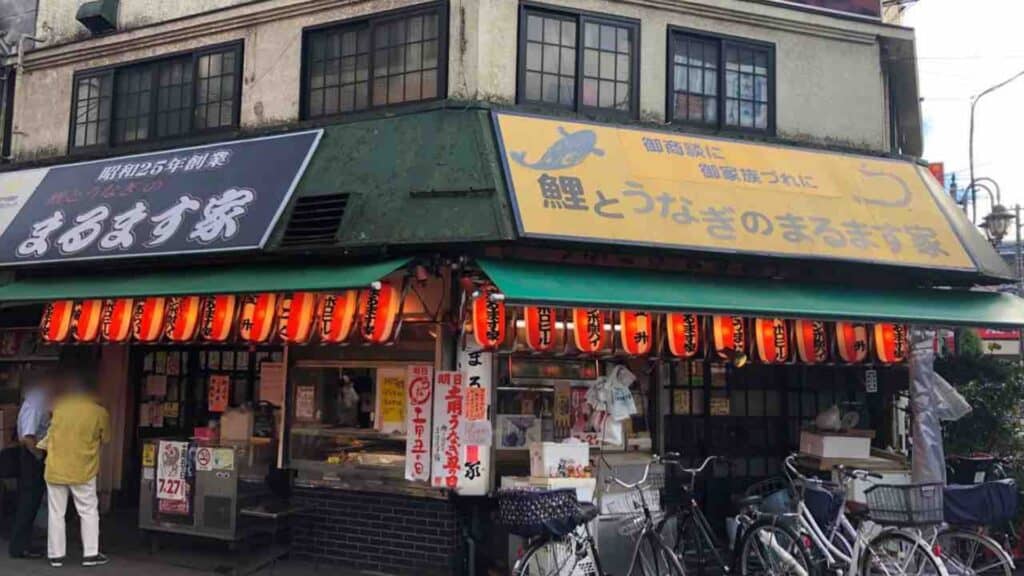 The next recommended izakaya in Akabane is "Koi to Unagi no Marumasu-ya". This is a famous eel restaurant that is also famous in Akabane. It is also open for lunch and many people visit at noon. You want to drink alcohol with eels.
There is also a very rare menu such as carp sashimi, which is sung by the store name as carp and eel. It goes perfectly with sake. You can't make a reservation after 6 pm, so you have to line up, but it's a well-known store that you'll want to visit at least once.
Find out more about Marumasu-ya here on Google maps.
Maruyoshiまるよし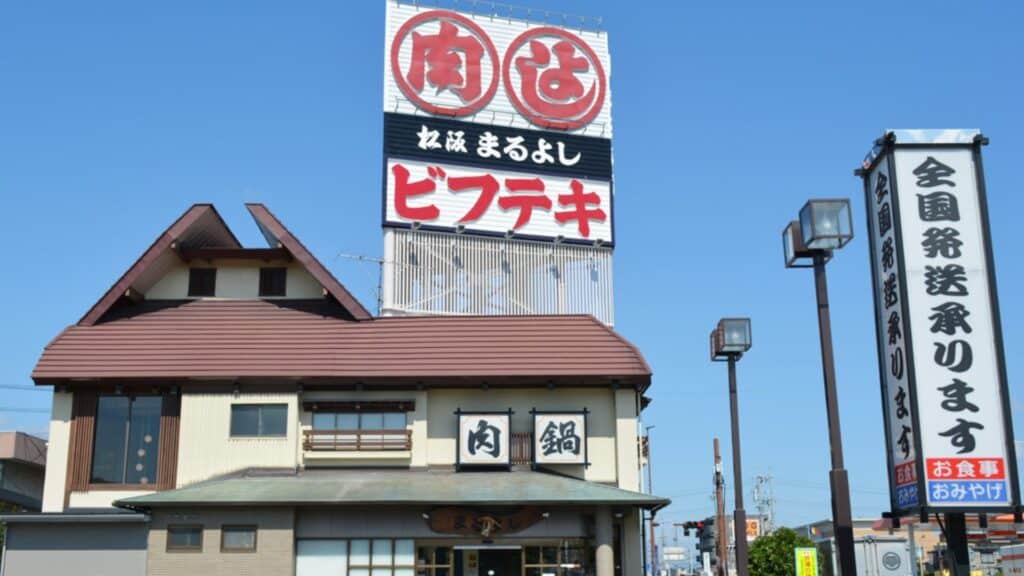 The next recommended izakaya in Akabane is Maruyoshi, an izakaya famous for its grilled tongue. You can enjoy exquisite grilled sake and delicious sake at a very reasonable price at this shop.
Since it is open from 14:00, many people enjoy ladder sake from lunchtime. Yakiton, which you can order as much as you like, is perfect as a companion to ladder sake. It is a 1-minute walk from the east exit and has good access.
Find out more about Maruyoshi here on Google maps.
赤羽シルクロード トロ函
The next recommended izakaya in Akabane is "Torobako". Fresh fresh fish and beach grills are popular. Each table has one with shichirin charcoal, so it's a fun and popular secret to be able to eat while grilling yourself.
The most popular is tuna fried with kama. It costs less than 800 yen for this size, so I'm convinced that it's popular because it's a great deal. There are many other types of beach grills, so please ask for your favourite one and try it. The smell will come from the shop, so you will want to visit.
Find out more about 赤羽シルクロード トロ函 here on Google maps.
Akabane no Zakiya 赤羽のざきや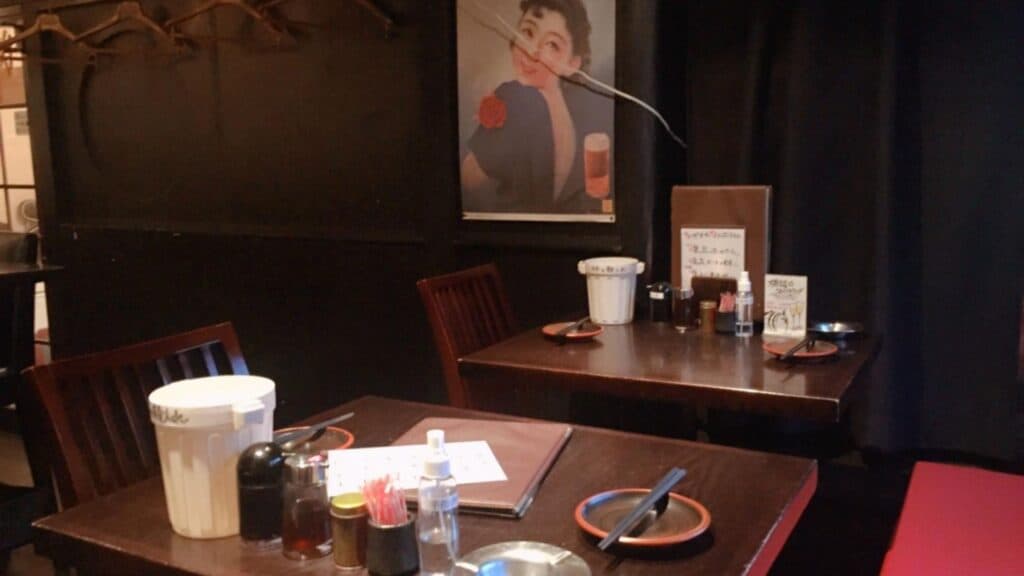 Akabane no Zakiya is a well-established oyster shop known to those who know Akabane. It is an izakaya that is surely procured with fresh oysters and is visited by all oyster lovers. You can enjoy various dishes using large and plump oysters.
Even if you don't like oysters, you can rest assured that there are many other snacks made with seafood and meat! However, I would like you to enjoy fresh oysters here. It is a recommended spot for dates even in Akabane, where there are many izakaya with friends.
Find out more about Akabane no Zakiya here on Google maps.
Kushiman 串まん 赤羽店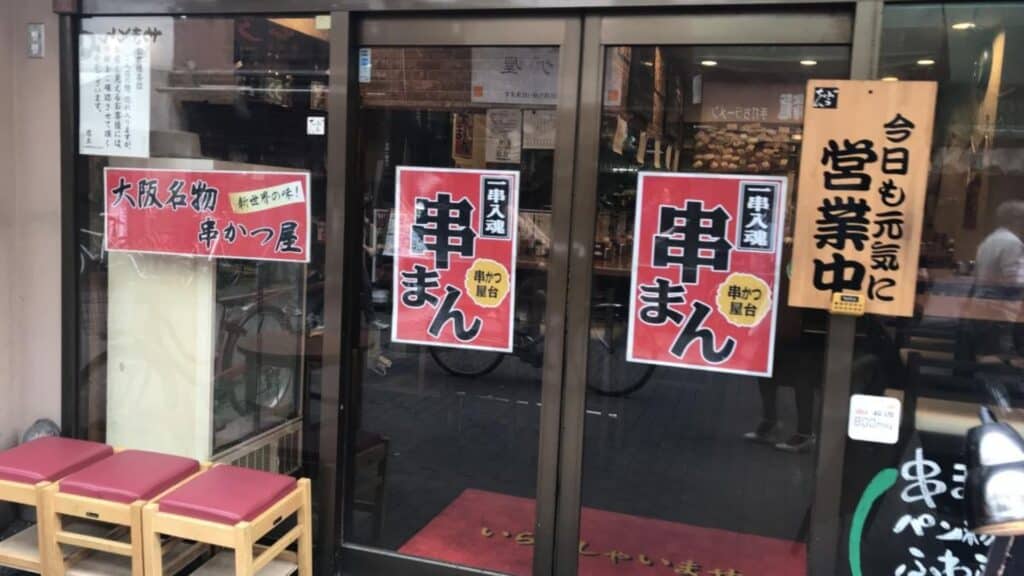 Kushiman is about a 5-minute walk from the east exit of Akabane Station. This is a restaurant where you can enjoy Osaka Kushikatsu. There is no charge for all-you-can-eat cabbage, so if you want to eat a lot of kushikatsu, we recommend it. It is open from 13:00 on Sundays and public holidays, but please note that it is open from 17:00 on weekdays and 15:00 on Saturdays.
Alcohol includes highball, beer, sake, sour, and cocktails. Kushikatsu is deliciously eaten because it is particular about how to fry it so that it is hard to get heartburn. In addition to kushikatsu, we also recommend stewed dishes such as "motsuni" and "doteyaki".
Find out more about Kushiman here on Google maps.
Hotels in Akabane
Mokkoan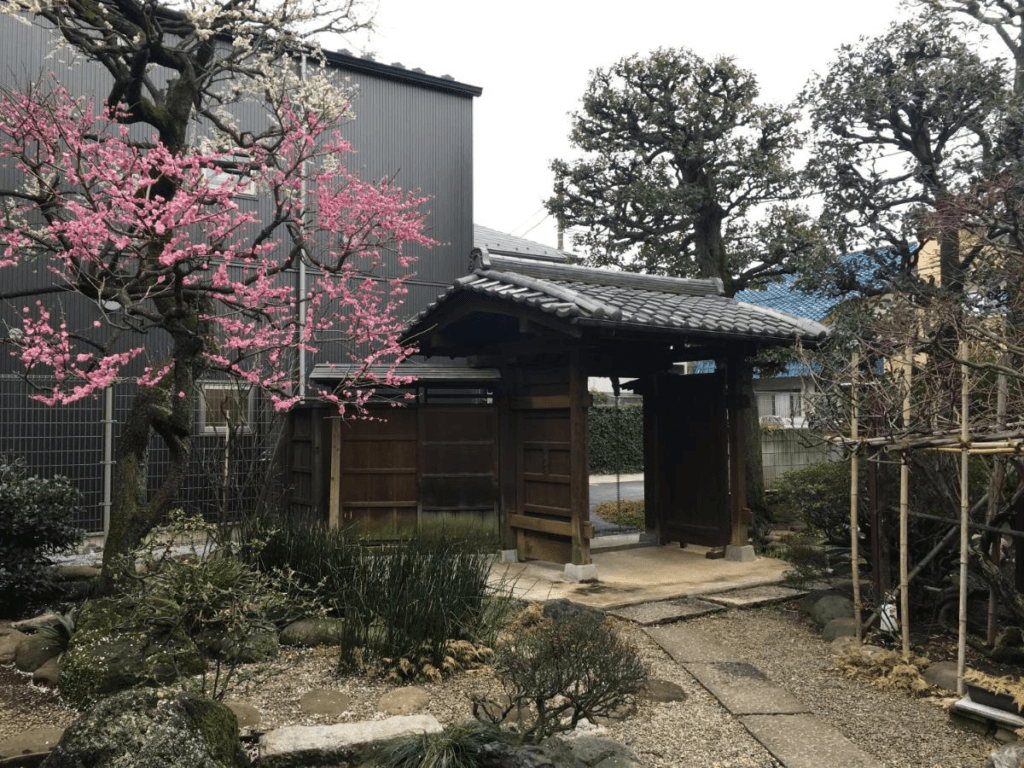 Featuring free WiFi and a hot tub, Mokkoan offers accommodation in Kita Ward, Tokyo. Private parking is available on site.
Every room comes with a flat-screen TV with cable channels. Certain units have a seating area where you can relax. For your comfort, you will find slippers and free toiletries. You will find a shared kitchen at the property.
The guest house also offers free use of bicycles. Yokohama is 37 km from Mokkoan, while Chiba is 41 km away. The nearest airport is Tokyo Haneda International Airport, 24 km from Mokkoan.
Address: 115-0056 Tokyo-to, Kita-ku Nishigaoka 1-4-6, Japan
Daiwa Roynet Hotel Tokyo Akabane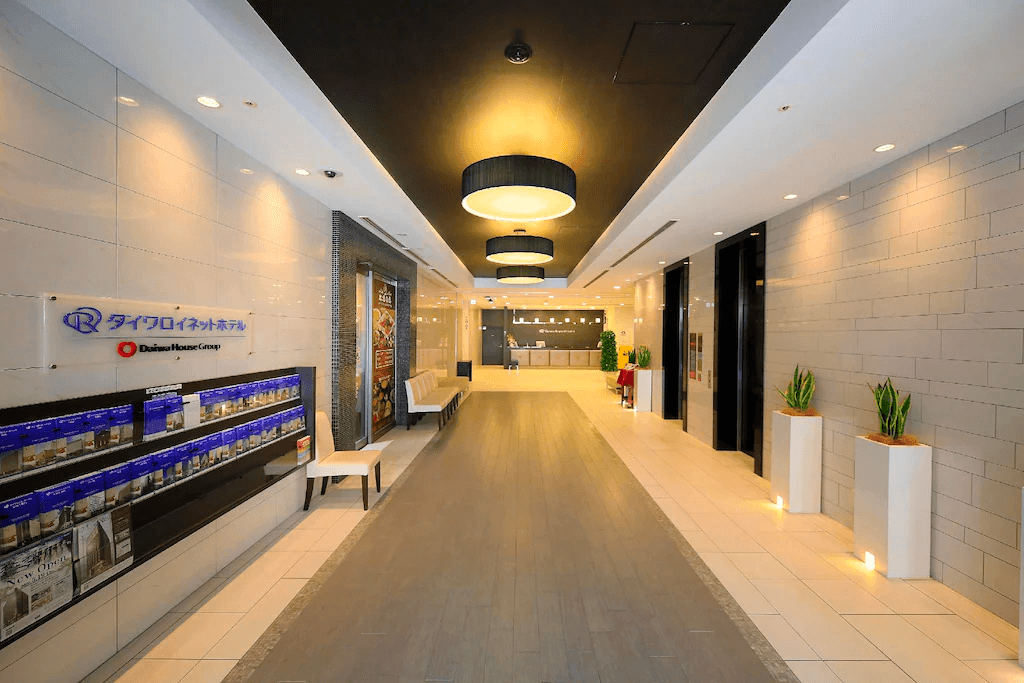 Along with a restaurant, this hotel has a microwave in a common area and dry cleaning. WiFi in public areas is free. Other amenities include laundry facilities, a 24-hour front desk, and a front-desk safe. All 163 rooms offer free WiFi and free wired Internet, flat-screen TVs with digital channels, and comforts like premium bedding and down comforters. Other amenities available to guests include refrigerators, in-room massages, and hair dryers.
Located in Akabane neighbourhood, Daiwa Roynet Hotel Tokyo Akabane is connected to a shopping center. Tokyo Imperial Palace and Sensō-ji Temple are notable landmarks, and the area's natural beauty can be seen at Hibiya Park and Tokyo Bay. Looking to enjoy an event or a game? See what's going on at Tokyo Dome or Nippon Budokan. Guests appreciate the hotel's central location.
Address: 115-0044, Tokyo-to, Tokyo, 1-9-13 Akabane Minami, Kita-ku
Hotel Wing International Tokyo Akabane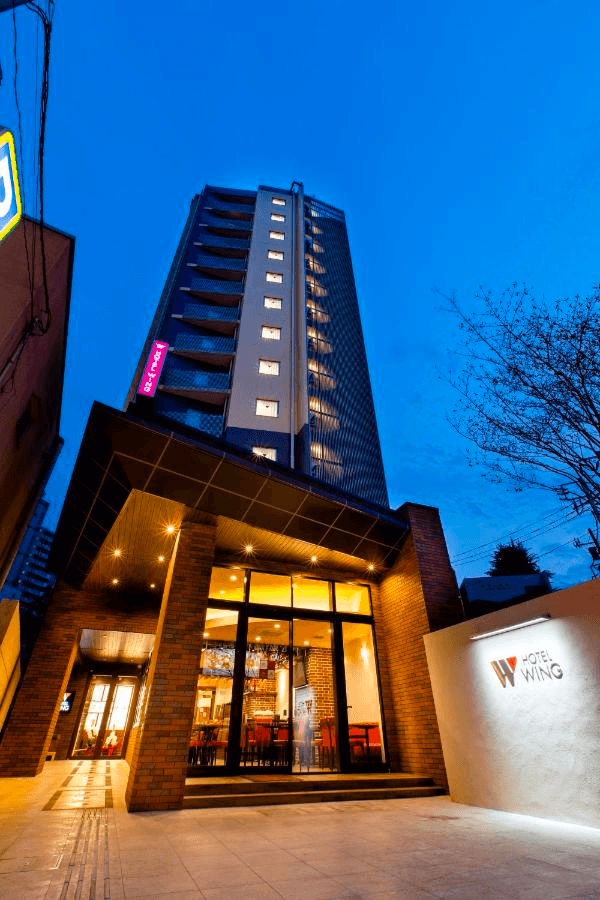 Hotel Wing International Tokyo Akabane features air-conditioned rooms with flat-screen TV in the Kita district of Tokyo. The property is close to several well-known attractions, 500 m from Akabane Hachiman Shrine, 600 m from Kamegaike Benten Shrine and 700 m from Daiman-ji Temple. The accommodation offers luggage storage space and free WiFi.
All units in the hotel are fitted with a kettle. All guest rooms feature a private bathroom, slippers and bed linen.
An American breakfast is available every morning at Hotel Wing International Tokyo.
Popular points of interest near the accommodation include Inatsuke Castle Ruins, Hodo-in Temple and Josho-ji Temple. The nearest airport is Tokyo Haneda International Airport, 41 km from Hotel Wing International Tokyo Akabane.
Address: 115-0055 Tokyo-to, Kita-ku Akabane Nishi 1-39-17, Japan
—
Akabane is an incredible area with a lot to offer. Although it might not be an area that pops into your head when you are thinking about where to go, it is definitely one that should get on your bucket list. You should go here especially if you are interested in checking out local restaurants, nature and culture.