Tokyo is a fantastic city, and the sheer amount of activities is endless. However, costs can add up, and you might want some free options to explore the city. There are many different free opportunities, and sometimes they might be the best experiences you will have! In this list, you will find the best free things Tokyo has to offer.
Free Things to Do in Tokyo
1. Tocho observatory
The best way to view a city is to see everything, and you usually miss one of the most incredible landmarks, like Skytree and Tokyo Tower, if you're in said building. The Metropolitan Government Building in Shinjuku is one of the tallest buildings in Tokyo and has an observatory level where you can see all your favourite landmarks. Opposed to minimum costs of ¥2,000 at Skytree and ¥1,200 at Tokyo Tower, the Tocho observatory is free!
2. Illuminations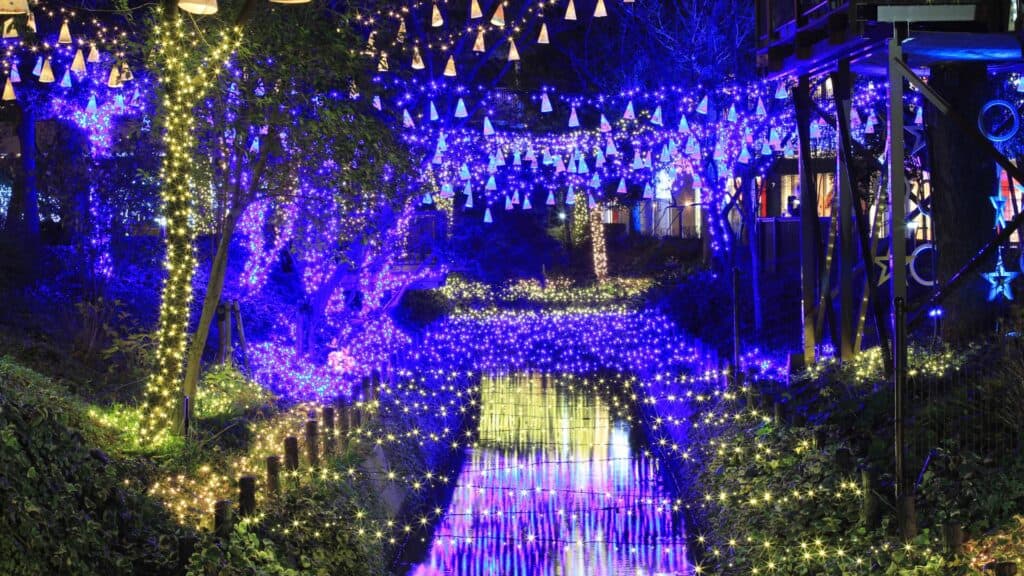 One of my absolute favourite things about Japan is that leading into winter and the festive season, they will have illuminations all over the city. It makes Tokyo seem even more magical than it already is. There will also be special illuminations leading up to the Christmas period. In Roppongi especially, there are many illuminations to see!
3. Shrines and temples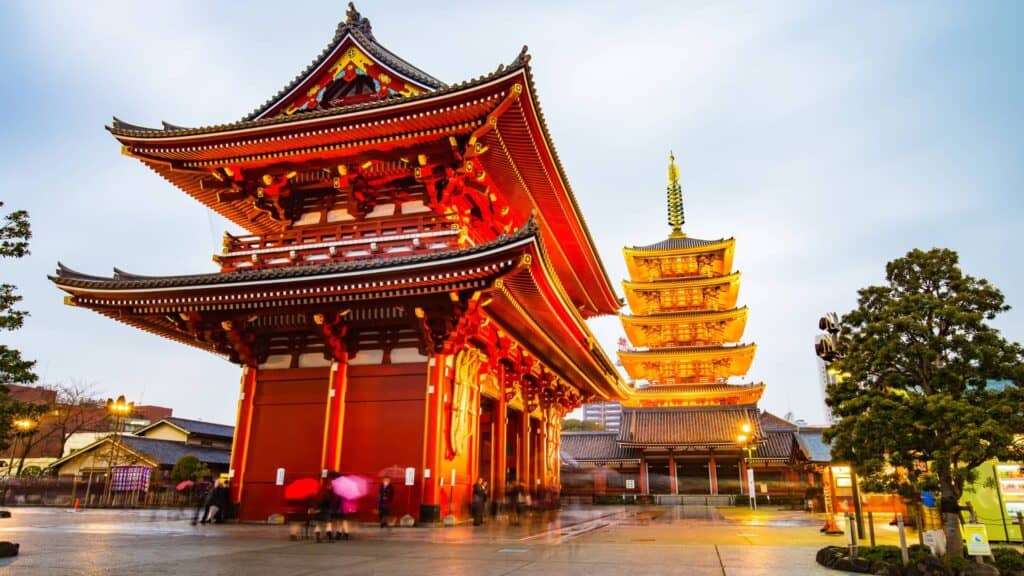 Japan is a country filled to the brim with culture, and a beautiful thing is there are so many impressive shrines and temples you can see! Visiting shrines and temples is an absolute must-do when visiting Tokyo. The oldest temple in Tokyo is Senso-ji Temple, located in Asakusa with so much to explore in that area. Definitely check it out when you're here!
4. Galleries and museums that are free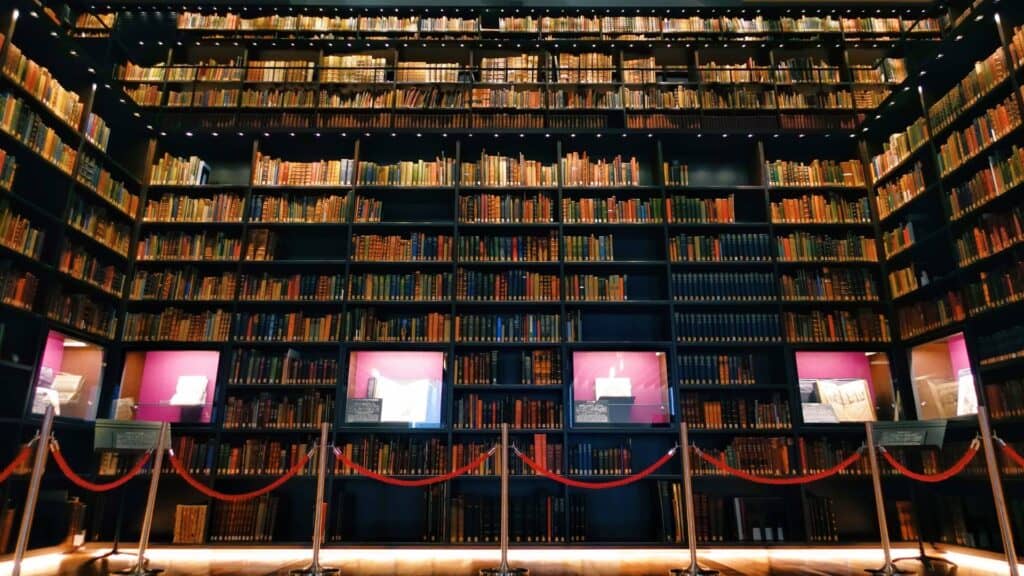 In this list, there are a few museums and galleries that are free. This is an excellent opportunity to see some of Japan's finest artefacts or modern art for the best price available – free!
5. Scai Bathhouse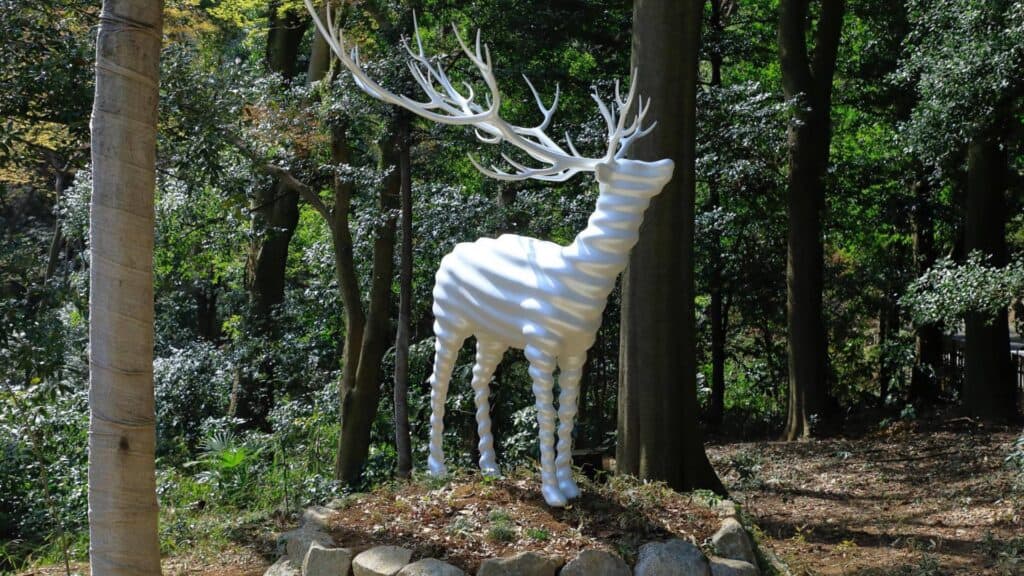 Credits: Keizo KIOKU from SCAI THE BATHHOUSE
The Scai bathhouse is an old bathhouse that has been transformed into a modern art gallery; they have different exhibitions from individual contemporary artists, be sure to check out their website to see what exhibits they have when you visit. Across Tokyo, there are three different venues visitors can access, the Scai Bathhouse, Scai Park and Scai Piramide.
6. Visit seasonal flowers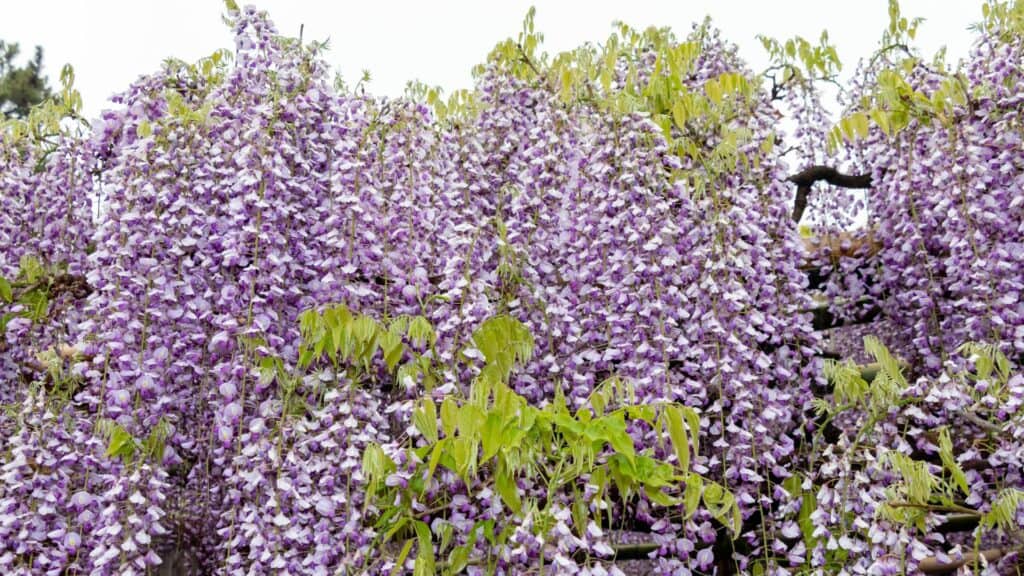 Japan's seasons are very distinct, and each holds its own precious aspects. One thing you can find almost all year long is seasonal flowers. Although you'll see the most flowers in Spring, you can hunt down which ones will be blooming during your stay! Most parks feature the beautiful fauna that Japan has to offer so be sure to add it to your list!
7. Visit one of Tokyo's gorgeous parks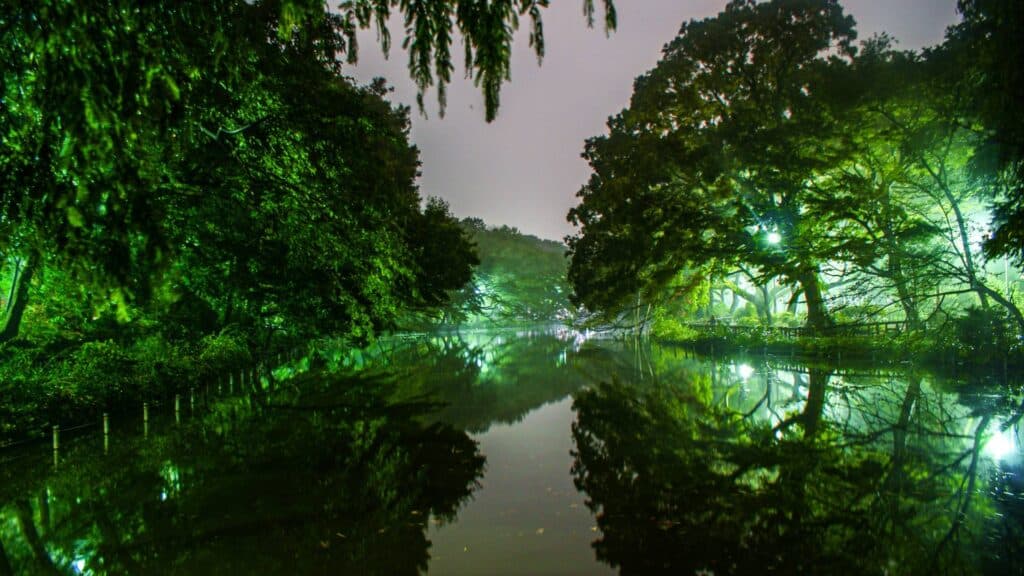 Despite Tokyo being a concrete jungle, the city has many fantastic parks. Although some of them require a few dollars for entry (200-800¥), it is absolutely worth it as it gets well maintained. Especially during Spring and Autumn, you'll easily be able to spend a couple of hours here taking in all the beautiful nature that Tokyo has to offer.
8. Asakusa Culture and Tourist Information Center
In Asakusa, there is a Culture and Tourist Information Centre. This centre has staff who can speak not only Japanese but also English, Korean and Chinese. There are also information guides in these languages to help explain various Asakusa tourist attractions. Kengo Kuma, who designed the 2020 Tokyo Olympic main stadium, also constructed this very building! This space also has an observatory deck, event space and cafe, free wifi and other beneficial amenities so it's worth making a pit stop here before you embark on a full day of sightseeing in Asakusa.
9. Imperial Palace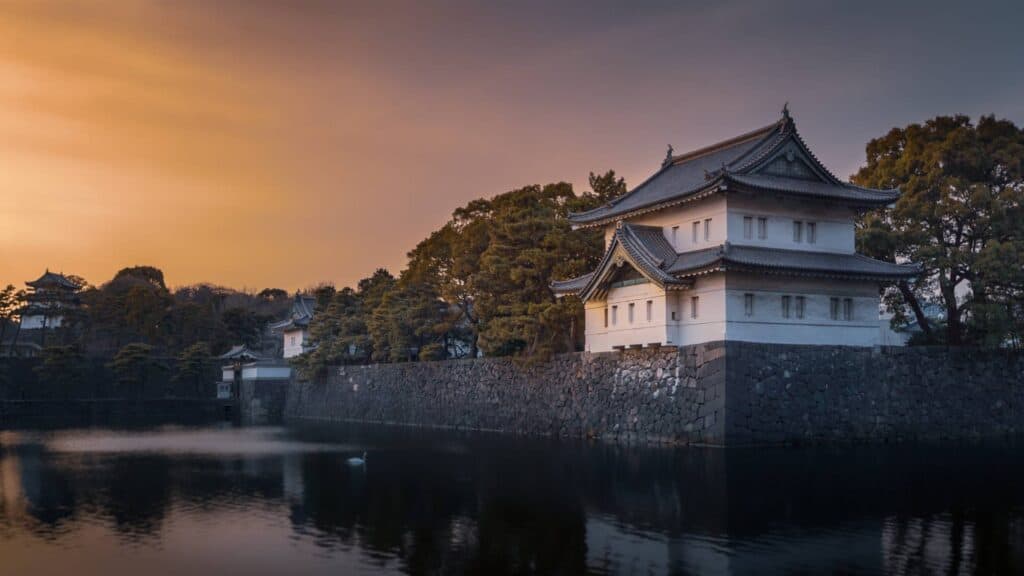 The Imperial Palace is near Tokyo station and home to Japan's emperor and his family. The Edo period castle was also here however there is not much left of it after hundreds of years. The palace grounds are open for the public to visit, and there is much to explore. There's even a beautiful garden space which often has free walking tours as well.
10. National Diet of Japan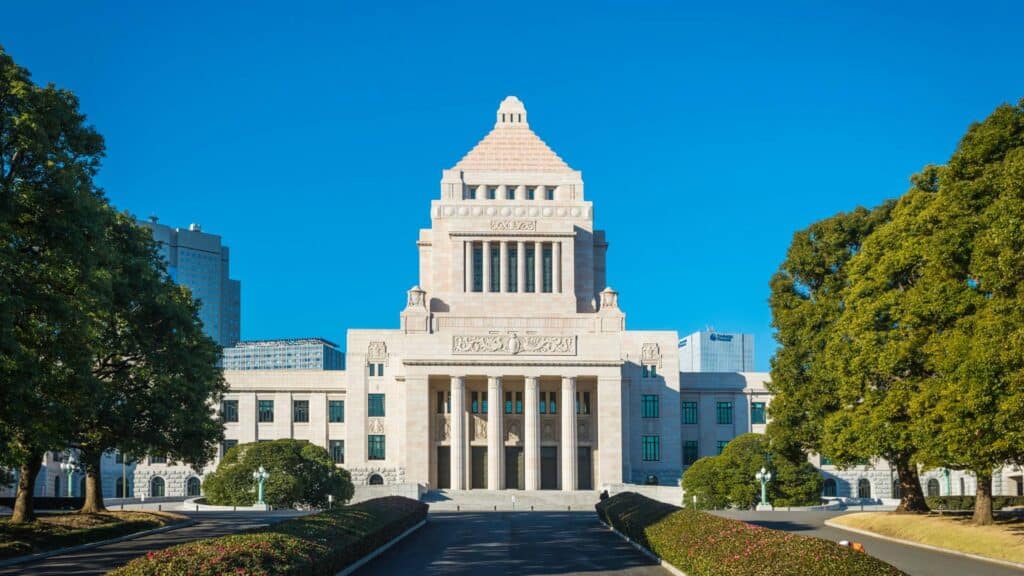 The National Diet is the national legislature of Japan. The National Diet hall is located in Chiyoda and is home to the House of Representatives and House of Councillors. It is an excellent place to visit if you are interested in politics as well as the architecture of the building. The National Diet building is open to tourists on weekdays and is free of charge.
11. Hotel New Otani Garden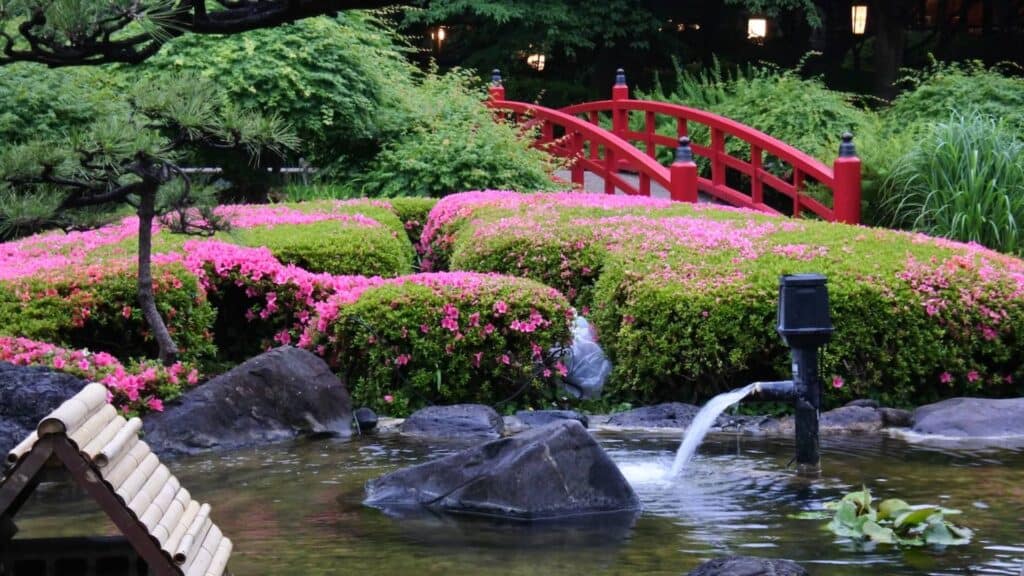 The New Otani Garden is one of the most beautiful parks in Tokyo! It has various aspects, including a Stone garden, Akadama stones, fossils from when the samurai lived in this area, Seisen Koi pond and even a gorgeous 'Taikobashi', a red-arched bridge in the centre of the park. This garden is beautiful in all seasons. Add this place to your Tokyo list to get away from the busy city and into some nature!
12. Galaxy & teamLab: Catching and Collecting in the Sea of Life
Credits: teamLab
Teamlab, a very popular interactive light exhibit, has teamed up with Galaxy to create a new space focused on the sea and the habitat of fish from all over the world. If you have a Galaxy smartphone, you can even catch fish through the phone, study about them and then release them back into the 'sea'. If you want a taste of what Teamlab can do, why not check out this free space in Harajuku!
13. Intermediatheque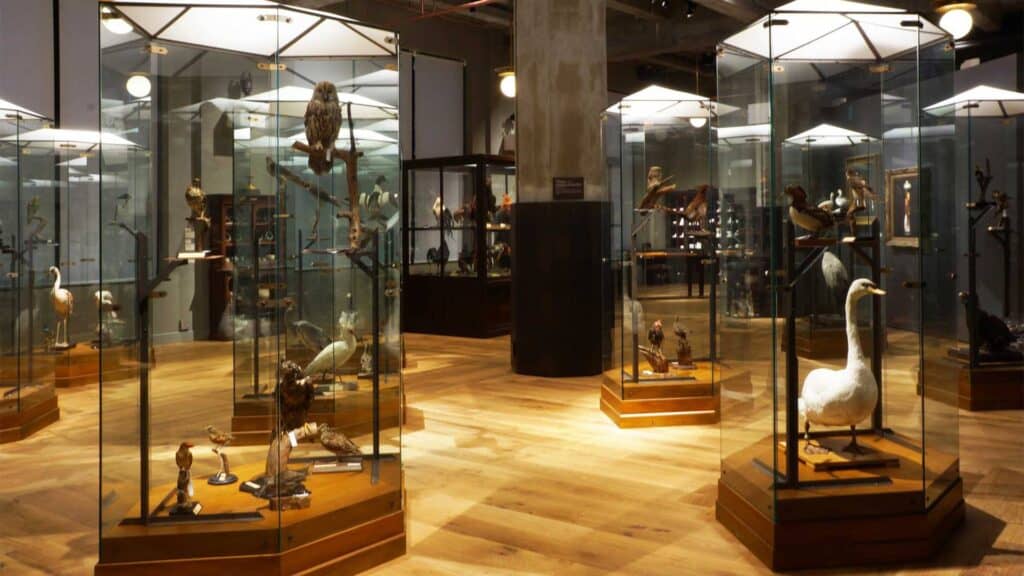 Credits: Tokyo Marunouchi
This museum is located at the JP Tower in Chiyoda and features historical specimens and artefacts from the University of Tokyo. It is free entry, so why not check out what this museum offers?
14. Tokiwaso Manga Museum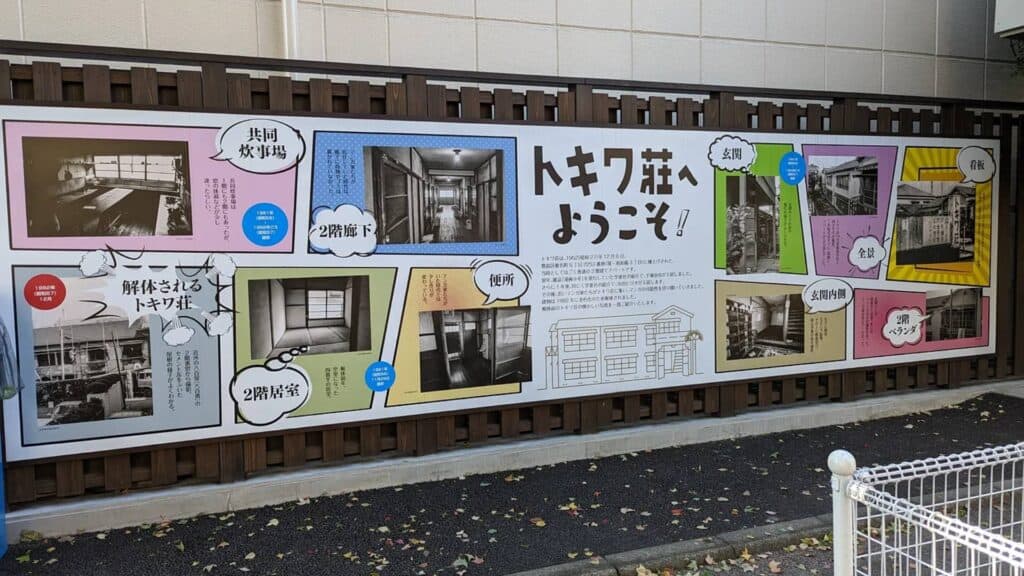 Credits: Mangasplaining
Loved to learn more about manga and how it was developed? Legendary manga artist Osamu Tezuka, who created Astro Boy, and many other artists lived here when they were working. Fast forward to 2020, it was transformed into a manga museum. The Tokiwaso Manga Museum is located in Toshima City, near Shinjuku.
15. Meiji University Museum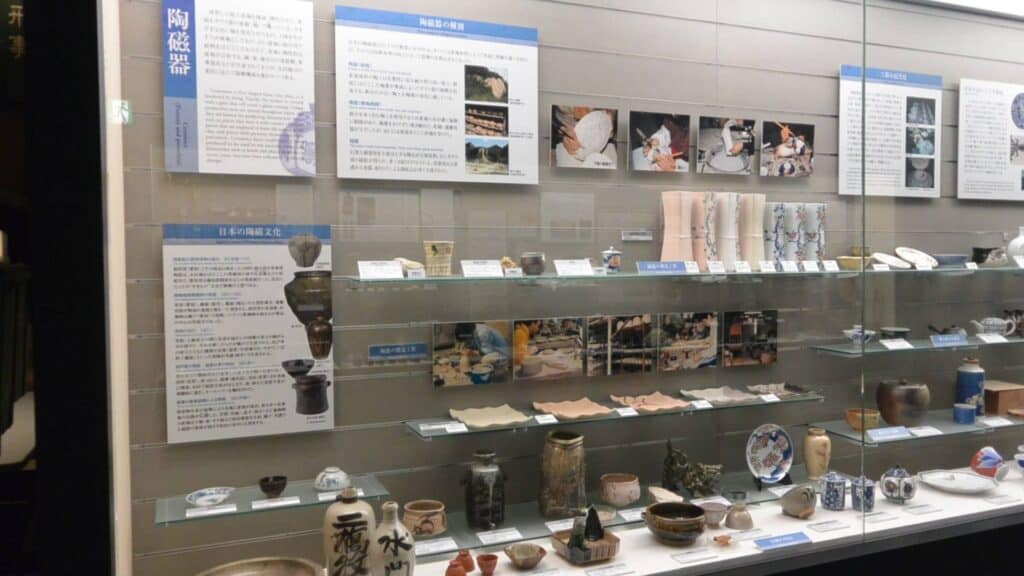 Credits: Meiji University X SDGs
Ever been curious about crime and punishment in Japan? Visit this free museum at Meiji University! Along with amazing traditional handicrafts and important cultural archaeological finds, you can learn all about Japan's criminological history. The featured exhibit reveals the torture procedures used in the second half of the 18th century to punish criminals. Western torture devices including the iron maiden and the guillotine can also be seen here. The museum is located in Chiyoda City at the Surugadai campus near Jimbocho station. A hidden gem is full of Japanese history that is definitely worth seeing!
16. Tokyo Waterworks Historical Museum
Come see how Japan has purified its water since the Edo Period! This museum has over 400 years of Japan's waterworks history with free audio guides available in English, Korean, and Chinese. Located in Bunkyo City, just a train stop away from Akihabara and is open from 9:30 AM – 5:00 PM most days.
17. Ochanomizu Origami Kaikan
Credits: Tokyo Girls Update
Find Japanese Origami fascinatingly beautiful? Visit the Origami Kaikan and enjoy appreciating and experiencing origami paper crafts as well as shopping. See various types of Japanese paper such as Somegami (dyed paper), Origami (paper for folding) and Chiyogami (patterned Japanese paper). Stop by the paper dyeing studio and pick yourself up an origami kit. Located in Yoshima, 1-chōme and open from 9:30-4:30.
18. Eido Taito Traditional Crafts Center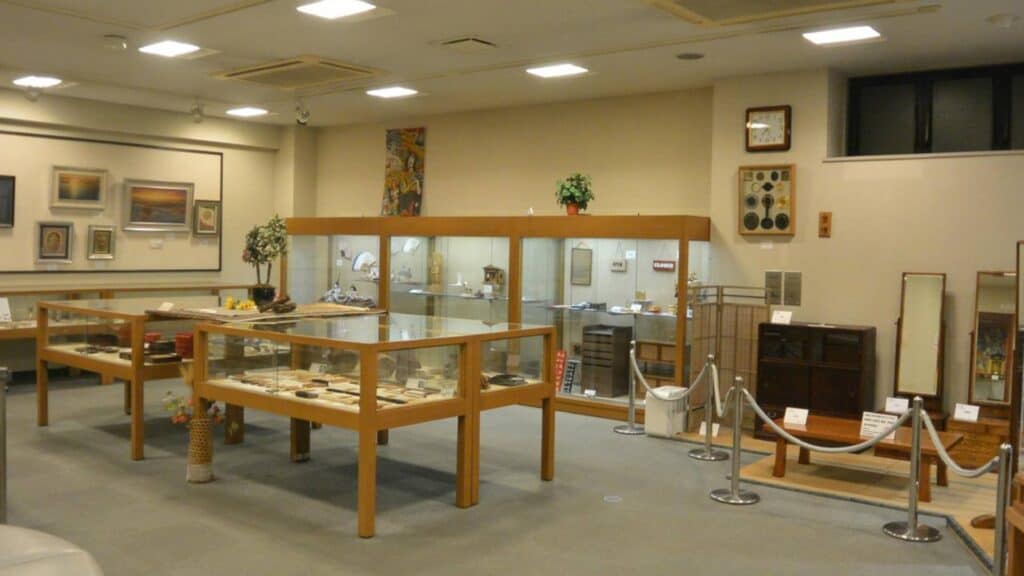 Credits: Trip Advisor
Looking to make a day out of your trip to Askakusa? Want to break away from the crowded shine and see beautiful traditional handicrafts? Just a 10-minute walk from Sensoji Temple and right past Japan's oldest amusement park is the Eido Taito Traditional Crafts Center! Committed to spreading the word about Japanese amazing traditional crafts, in addition to their displays, this museum also offers various workshops and exhibitions. Guests are encouraged to ask questions as all the staff are very knowledgeable!
19. ADMT Advertising Museum Tokyo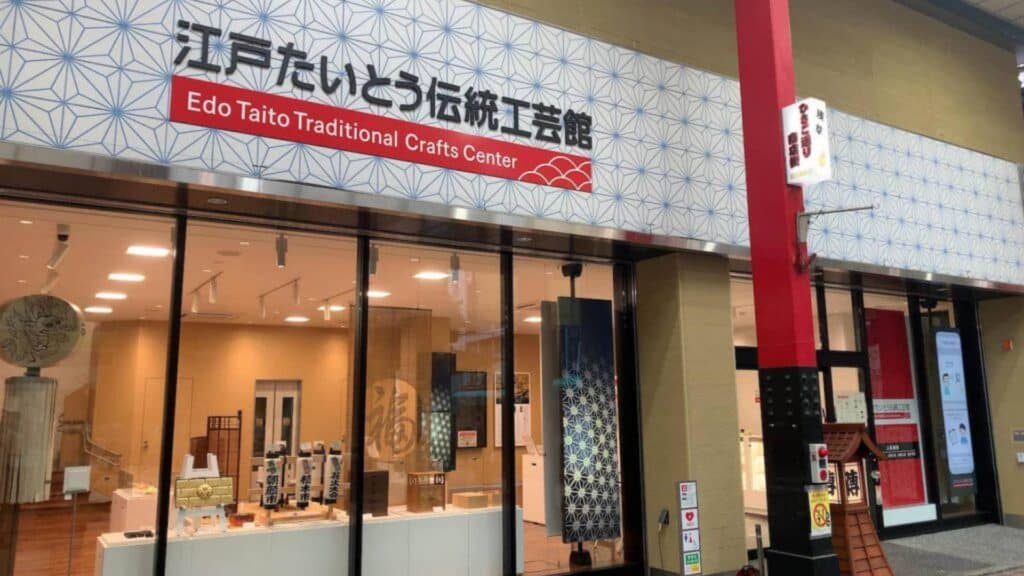 This museum is all things Japanese Advertising! From fascinating 17th-century woodblock prints to modern product-placement techniques with over 100,000 digitised images. Although English explanations are limited, the images largely speak for themselves. Touch-screen browsing of historic ads and on-demand viewing of award-winning commercials from the past three decades give you a truly personalised viewing experience. Admission is free but don't forget to make a reservation! Slots fill up and you won't be allowed entry without one. 
20. Suginami Animation Museum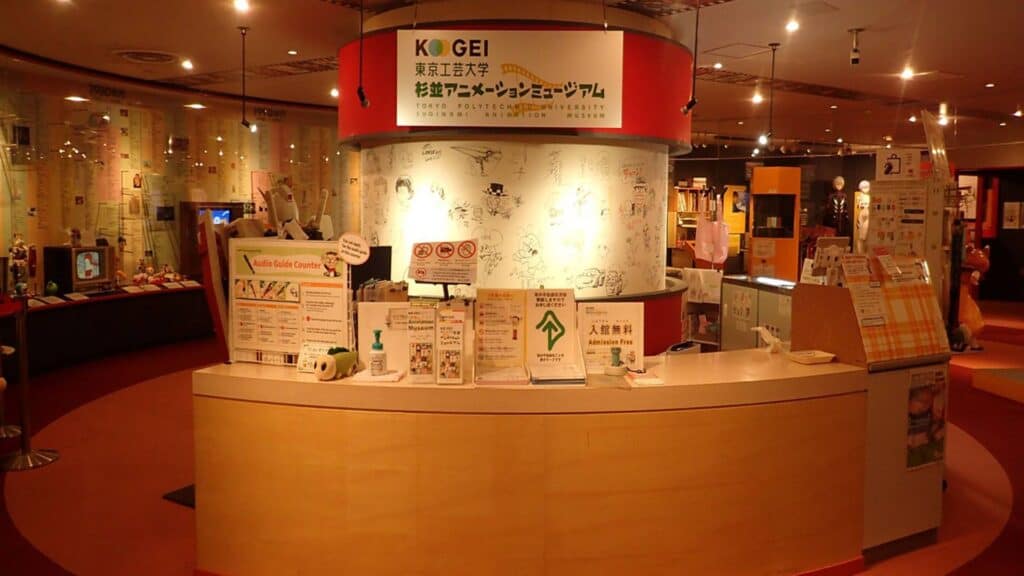 Credits: Go Tokyo
Do you enjoy watching anime? Want to know about its history, how it's made and even the future of its production? Visit this museum and explore the multiple floors following an audio guidance tour! Make sure to check out the theatre for screenings as well as the anime library. Open from 10:00 – 6:00 but closed on Mondays located in Suginami City.
21. The Fire Museum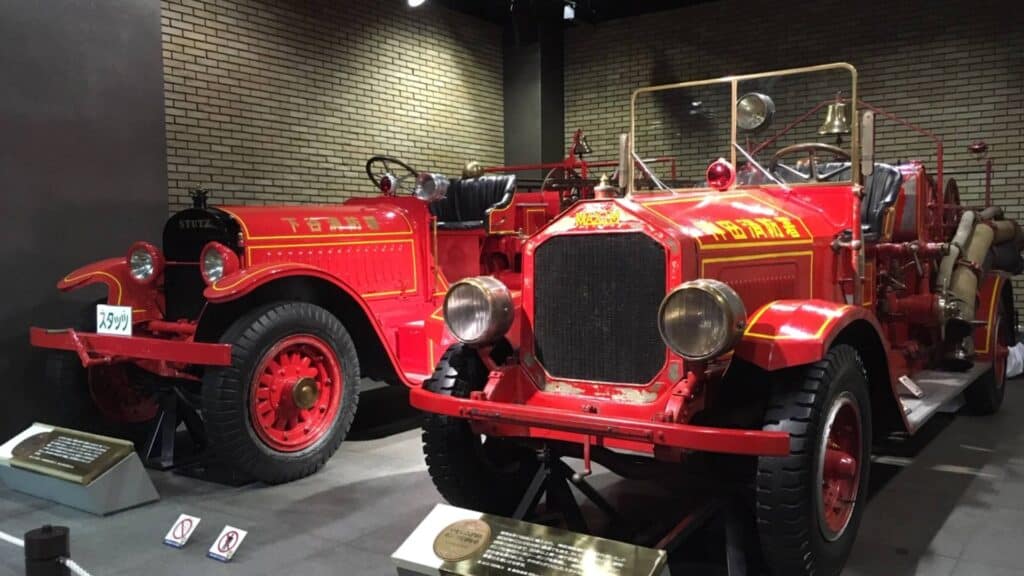 Credits: Uncovering Japan
Got kids who are all about firemen? Come to the Fire Museum in Shinjuku just a few minutes away from Yotsuya Station and learn about fire fighting in Japan throughout the ages. There are tons of different firefighting trucks and suits to see and even two different helicopters that can be boarded! It's free, why not?
22. The Police Museum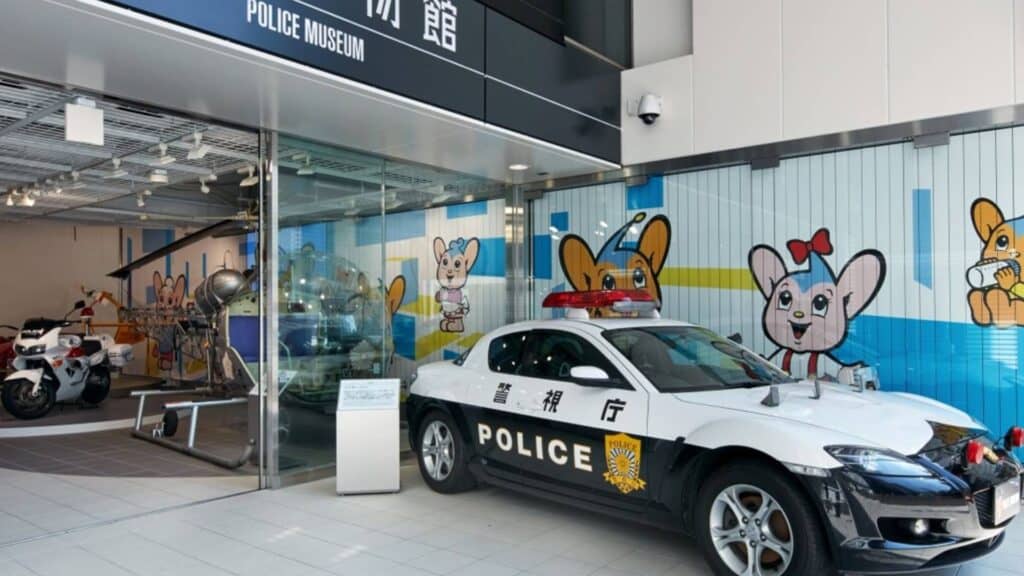 Why stop at firemen when you can learn all about the police in Japan as well? The museum caps at 70 patrons inside total so you'll have to sign in at the front desk. Kids can take pictures next to police vehicles and even try on a uniform!
23. Bank of Japan Currency Museum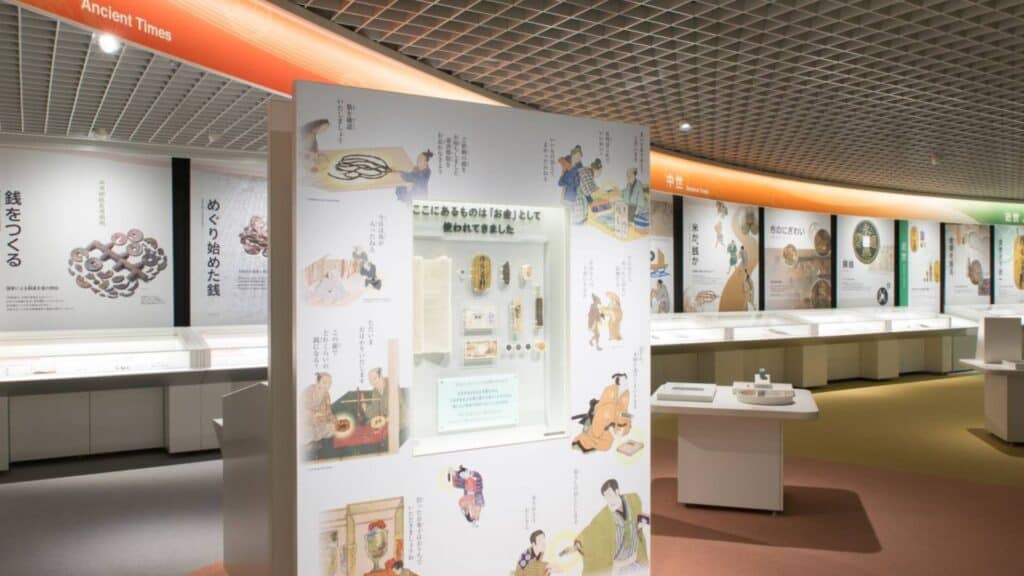 Credits: Go Tokyo
People say money is what makes the world go round right? Why not check out this museum and see the history of Japanese money? The Bank of Japan Currency Museum includes actual minted gold coins and bills from the Meiji Era. You can even experience the technology used to prevent counterfeiting today! It's free so why not go and learn all about it.
24. JAL hangar tour and Sky Museum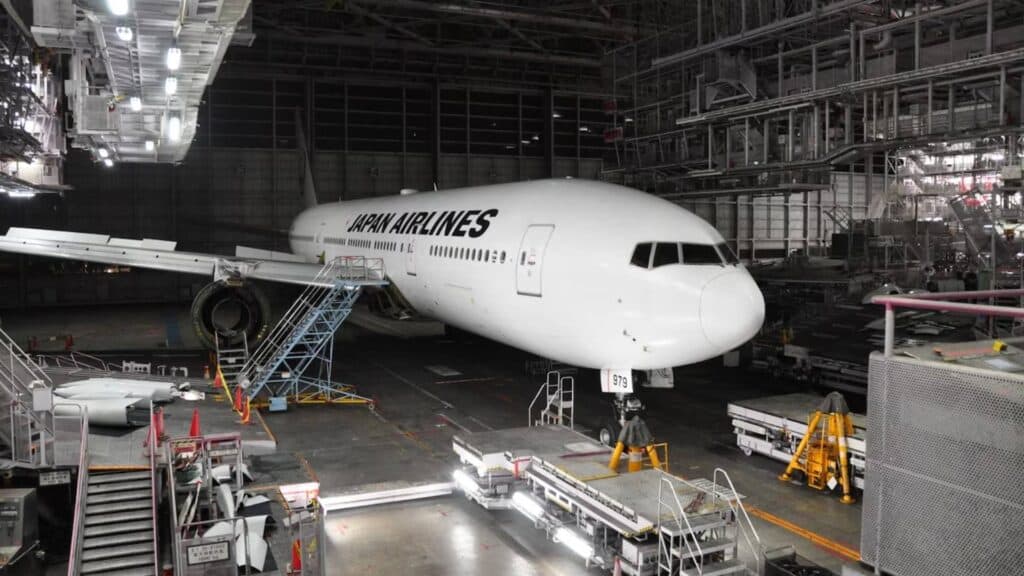 Credits: All About Japan
Did you get the chance to fly to Japan with Japan Airlines? JAL is one of Japan's most prominent airlines. If you are interested in planes or flying, why not visit the JAL hanger tour and Sky Museum! This extraordinary museum has several different exhibitions that you can explore and even a viewing platform to see the actual planes getting maintenance and repairs! It also features a 'Sky Runway', 'Aviation School' and an 'Archives Zone', with all the different historical uniforms and plane models. This museum is located directly next to Haneda airport, but be sure to book online prior, as it is the only place to reserve a time to visit.
25. Japanese Sake and Shochu Information Centre
Credits: Ikidane Japan
It can be a bit confusing when first learning about Japanese sake and shochu, so why not visit the Sake information centre! It is free to visit, although it is an extra charge if you want to try some tasting sets or a particular type. The tasting sets range from ¥300 to ¥500, which is an excellent option to try a few different kinds from different provinces or flavours. One cup (30ml) is approximately ¥100, which is still relatively cheap.
26. Matsuri
The word 'matsuri' in English is 'festival'. Another significant aspect of Japanese culture is the longevity of traditional festivals. There are hundreds of different Japanese festivals all across Japan during the year. This is due to the fantastic efforts of the local people to continue the tradition. There are some more prominent festivals than others but all are a great way to experience Japanese culture. Make sure to check our page for recommended festivals during your visit!
27. Watch a Sumo Practice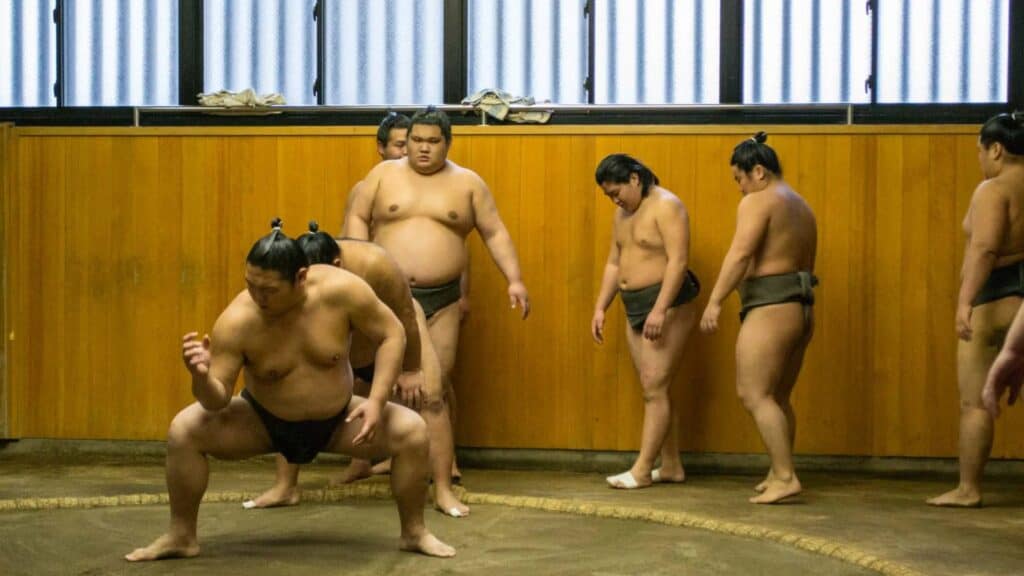 Credits: Asian Wanderlust
One of Japan's most exciting aspects is Sumo wrestling. It is not something you can see anywhere else in the world and is taken very seriously in Japan. There are tournaments throughout the year, but if you can't make one or they are sold out, why not visit the Arashio-Beya sumo practice stable. Most days, from 7:30am – 10am, you can view sumo wrestlers' practice from outside. If you want to see a more low-key aspect of sumo wrestling, this is an incredible experience.
28. Suntory Musashino free brewery tour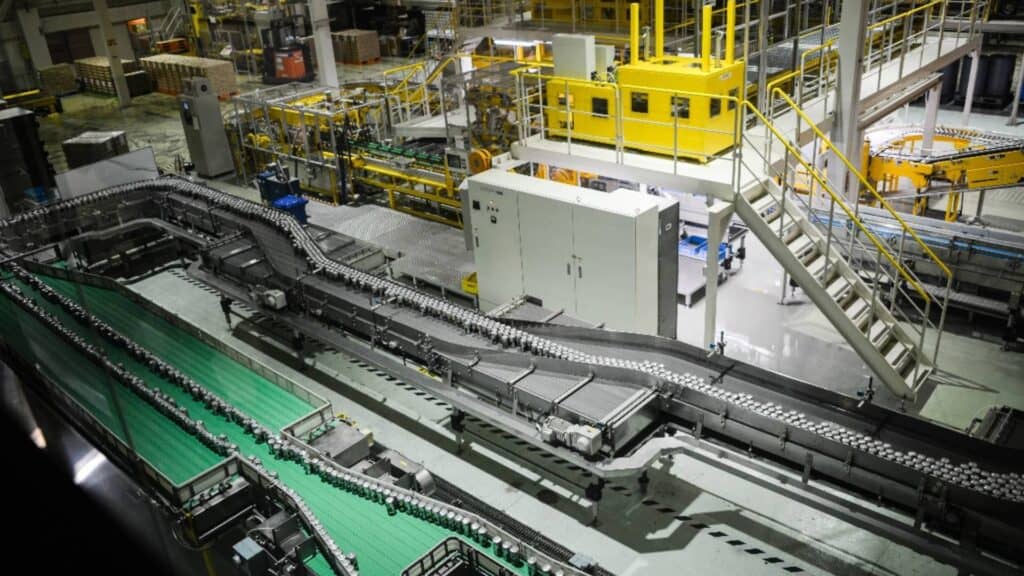 Credits: Tokyo Cheapo
Want a tour with a free beer at the end? Why not visit the Suntory Musashino Brewery tour in Fuchu. Suntory is a big beverage producer, both alcoholic and non-alcoholic. If you look at the drinks in a vending machine or convenience store, there is a high chance of a Suntory product. Although it is a bit out of central Tokyo, with Japan being a massive producer of beverages, why not see how it comes together.
29. Toyosu fish market
Big fan of the seaside or some of the best seafood in Tokyo? Why not visit the Toyosu fish market. This market is the only place you can see the famous tuna auction and other fresh products. Just pick up a free visitors pass, and then you can view everything from an observatory desk. However, if you want to see the tuna action be sure to get there early! The markets are open to visitors from 5am, and the tuna action concludes at 6:30am.
30. Free boat tours in Koto Ward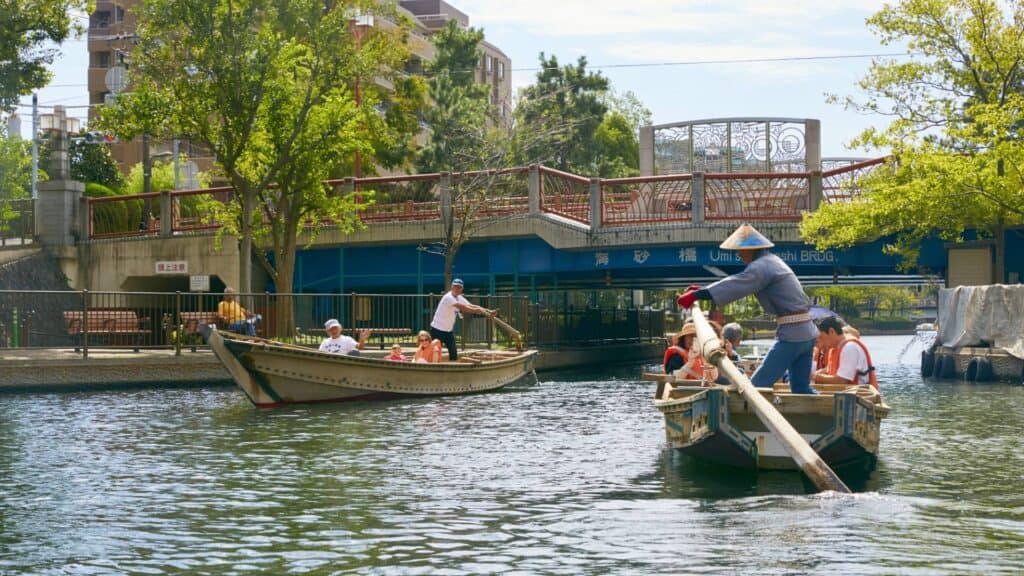 Credits: Timeout
In Koto, near central Tokyo, traditional boat tours can take you around Yokojikkengawa canals. These boat tours are performed by volunteers who want to continue to educate individuals about their continued culture. However, be careful; these boat tours are usually only available once a week. So check out their schedule so you don't miss out on this educational opportunity!
These have been some of the best things to do in Tokyo for the best price- free! You can do so many activities that will last you for at least a whole week. Although some tours are a bit of a commute out of the city centre, they are still unique experiences and definitely worth a try. Let us know what experience you want to try the most!